Discover
Pop Culture Happy Hour
Claim Ownership
Author: NPR
Subscribed: 163,963
Played: 3,057,921
© Copyright 2012-2021 NPR - For Personal Use Only
Description
Get obsessed with us. Five days a week, Pop Culture Happy Hour serves you recommendations and commentary on the buzziest movies, TV, music, books, videogames and more. Join arts journalists Linda Holmes, Glen Weldon, Stephen Thompson, and Aisha Harris - plus a rotating cast of guest pop culture aficionados. The Happy Hour team leaves room at the table for exploring a range of reactions and opinions on every bit of the pop universe. From lowbrow to highbrow to the stuff in between, they take it all with a shot of cheer.

Make your happy hour even happier with Pop Culture Happy Hour Plus! Your subscription supports the podcast and unlocks a sponsor-free feed. Learn more at plus.npr.org/happyhour
The Legend of Zelda: Tears of the Kingdom is the latest, and fastest-selling game in Nintendo's beloved franchise. Many critics and gamers are declaring it not only the best game of the year, but maybe the best game, period.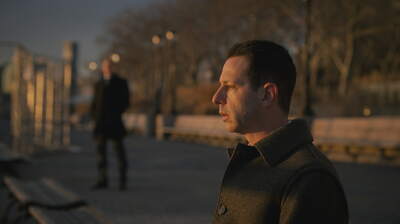 Succession
2023-05-2926:26
1
The series finale of HBO's Succession was truly a meal fit for a king. Backs were stabbed, alliances were realigned, and a new CEO of the media conglomerate Waystar Royco was crowned. How did the squabbling Roy siblings shake out in the fight to control their family's dynasty?Subscribe to Pop Culture Happy Hour Plus at plus.npr.org/happyhour
The Little Mermaid is Disney's latest property to receive the live-action remake treatment. While some scenes match the original film, there are changes. Alan Menken and Lin-Manuel Miranda wrote several new songs for the film. And it stars Halle Bailey as Ariel and Melissa McCarthy as Ursula. The film is directed by Rob Marshall and is in theaters now.
Tina Turner
2023-05-2521:51
3
The word "icon" is thrown around a lot these days, but Tina Turner was the epitome of that and more. The legendary pop star died today at the age of 83, leaving behind an indelible legacy that spanned decades across the music world, the stage, and the screen. We talk about her life and career, including her hits "River Deep, Mountain High," "Proud Mary," and "What's Love Got To Do With It."Subscribe to Pop Culture Happy Hour Plus at plus.npr.org/happyhour
American Born Chinese
2023-05-2426:48
1
In the Disney+ show American Born Chinese, Jin is an insecure Chinese-American kid just trying to get through high school when he befriends the new kid in town, Wei-Chen. Wei-Chen is actually a god on a divine quest, and he drags Jin along with him. And the two come to realize they're more alike than they ever imagined.Subscribe to Pop Culture Happy Hour Plus at plus.npr.org/happyhour
XO, Kitty
2023-05-2317:36
1
The Netflix series XO, Kitty is a spinoff of the hit YA book and movie franchise, To All the Boys I've Loved Before. Anna Cathcart returns as Kitty Song Covey, a teenager with a penchant for matchmaking. The show is a mash-up of genres, including rom-coms, Korean dramas, and coming-of-age tales.
More than 20 years into the Fast & Furious franchise, the saga keeps roaring on with the latest installment, Fast X. With a star-studded cast including Vin Diesel and Jason Momoa and many more, the film has plenty of absurd action sequences and logic-defying stunts that have become a trademark. But after all this time, does the magic of fast cars, backyard BBQs and family persist?
Primo
2023-05-1820:58
1
In the charming Amazon Freevee sitcom Primo, Rafa is a typical 16-year-old kid navigating life with the help of his enterprising mom and five very colorful uncles. The show was created by journalist and podcaster Shea Serrano and is executive produced by Mike Schur (The Good Place, Parks & Recreation). So unsurprisingly, there's no shortage of pop culture references, silly situations, and a heartfelt moment or two.Subscribe to Pop Culture Happy Hour Plus at plus.npr.org/happyhour
The Fast & The Furious debuted as a scruffy car-culture movie, and it was a hit. The franchise, fronted by Vin Diesel, has become a blockbuster machine. In anticipation of Fast X, we're encoring our episode about the legacy of the Fast & Furious franchise.
Book Club: The Next Chapter is a sequel that reunites four legendary actresses: Jane Fonda, Diane Keaton, Candice Bergen, and Mary Steenburgen. In this iteration, the ladies jet-set to Italy. It's a light-hearted, very silly romp with a meet-cute, an old paramour, lost luggage, and multiple jokes about meatballs.
Today we offer up a guide to some of the most exciting movies, TV, and music you can check out this summer.Subscribe to Pop Culture Happy Hour Plus at plus.npr.org/happyhour
Books can take you anywhere. Across oceans, across borders, to places you may have never seen. And those books are some of the ones that we treasure the most. Today we're recommending great books that take you around the world.
The Marvelous Mrs. Maisel, Barry, and Succession will conclude this month, and it's not easy to end a TV series. So we decided to debate: what is the greatest TV finale of all time?Subscribe to Pop Culture Happy Hour Plus at plus.npr.org/happyhour
After two seasons of Bridgerton, Netflix is ready for a spin-off. The new series Queen Charlotte: A Bridgerton Story dives into the past as it explores the monarch's long marriage to King George III, the way her racial identity affects her experience and her country, and her early relationship with her dear friend Lady Agatha Danbury. It both is and is not like the Bridgerton we know.
In Marvel's Guardians Of The Galaxy Vol. 3, our heroes are attacked by a new mysterious villain, and must embark on a dangerous mission to save the life of Rocket Raccoon. Written and directed by James Gunn, the movie brings back Chris Pratt, Zoe Saldana, Karen Gillan, Pom Klementieff, Dave Bautista, Bradley Cooper and Vin Diesel as our ever-expanding Guardians team. It's in theaters now.
Mrs. Davis
2023-05-0420:04
5
A nun, an all-knowing AI, the Holy Grail, a secret society of women, and a falafel shop. These are just some of the many elements that collide in the messy, delightful, joyfully silly Mrs. Davis. Starring Betty Gilpin, and co-created by talent from Lost, The Leftovers, and The Big Bang Theory, the Peacock series lives up to all the chaotic promise of that lineup.
Judy Blume's 1970 novel Are You There God? It's Me, Margaret. was a staple of countless childhoods. But until now, it's never been adapted into a film. Like the book, the movie tells the story of a preteen girl who moves to New Jersey, makes new friends, and waits for the arrival of her period.Subscribe to Pop Culture Happy Hour Plus at plus.npr.org/happyhour
John Mulaney wants to talk about drugs. In his latest Netflix comedy special, Baby J, he recounts the intervention in late 2020 that sent him to rehab. He talks about his resistance to giving up cocaine, his schemes to avoid sobriety, and how it feels to have your star-studded friends tell you how worried they are over Zoom.Subscribe to Pop Culture Happy Hour Plus at plus.npr.org/happyhour
In the fun, genre-mashing action comedy Polite Society, Priya Kansara plays Ria, a spunky teen who aspires to be a movie stuntwoman. When her older sister Lena (Ritu Arya) suddenly gets engaged, Ria becomes determined to sabotage the wedding. The movie is the feature debut of Nida Manzoor, who created the acclaimed series We Are Lady Parts. And it's a sharp, yet loving exploration of sisterhood — though with a bit more fighting and stunts.
Beau Is Afraid
2023-04-2725:31
1
In the extremely divisive film Beau Is Afraid, Joaquin Phoenix stars as a schlubby, anxiety-ridden man whose existence is an extended nightmare of guilt, shame, dread and paranoia. Written and directed by Ari Aster (Hereditary, Midsommar), the film follows Beau as he attempts to visit his mother. But he gets repeatedly frustrated by a series of deeply disturbing obstacles that may be real, or may be entirely of his own making.Subscribe to Pop Culture Happy Hour Plus at plus.npr.org/happyhour
United States