Discover
Pop Culture Happy Hour
When Big Little Lies came to HBO, it boasted a cast full of stars: Reese Witherspoon, Nicole Kidman, Shailene Woodley, Zoë Kravitz and Laura Dern. For season two, they upped their game by adding Meryl Streep. The end of season one solved a mystery the show had been circling, and season two is about the aftermath.
In the movie Late Night, Mindy Kaling plays Molly Patel, a woman who gets her big break in the writers' room of late night host Katherine Newbury. Newbury, played by Emma Thompson, is on thin ice with the network and wants to add Molly as a way of diversifying her very white and very male writing staff. But once Molly gets there, she finds that being considered a diversity hire comes with challenges of its own. Late Night also features John Lithgow, Denis O'Hare, and Reid Scott.
A few weeks ago we talked about the wonderful new teen comedy Booksmart. the film is directed by Olivia Wilde, who is also an actress known for her roles on House, The O.C., and Tron: Legacy. In this bonus episode, you'll hear Wilde's recent appearance on Wait Wait Don't Tell Me. She played 'Not My Job' where she was quizzed about Buffalo Wild Wings.
We are recapping this year's Tony Awards. James Corden was back as the host, and it was a big night for the musical Hadestown and the Irish play The Ferryman. The musicals Tootsie and Oklahoma! also picked up multiple awards.
In 2016, Phoebe Waller-Bridge presented the world with Fleabag. She not only writes the show, but she stars in it too. She plays a young woman only referred to as Fleabag who is bruised by external and internal struggles. And in 2019, the show came back for a wonderful second and, we're told, final season.
Rocketman
2019-06-0500:14:04
1
Rocketman is a new biopic about queer rock icon Elton John. It is in many ways a typical rise-and-fall, dangers of fame kind of rock star biopic. But there is a difference: this is a full-on jukebox musical on film. And star Taron Egerton doesn't just lip-sync — he actually sings.
In the new movie Booksmart, two young women about to graduate from high school spend one last night trying to catch up on everything they missed. Starring Beanie Feldstein and Kaitlyn Dever, it's the directing debut of actress Olivia Wilde. The cast also includes Jessica Williams, Billie Lourd, Jason Sudeikis, Lisa Kudrow and many more. And we really, really like it.
We recently packed up and road-tripped to New York to check out some selections from the current Broadway theater season. We went to musicals and plays, revivals and new works, and we have a lot of thoughts.
Aladdin is the latest Disney live-action remake of an animated classic. The 1992 original starred Robin Williams as the genie, and this time it's Will Smith. The genie is still blue and there's still a mischievous monkey. But director Guy Ritchie has some ideas of his own, too.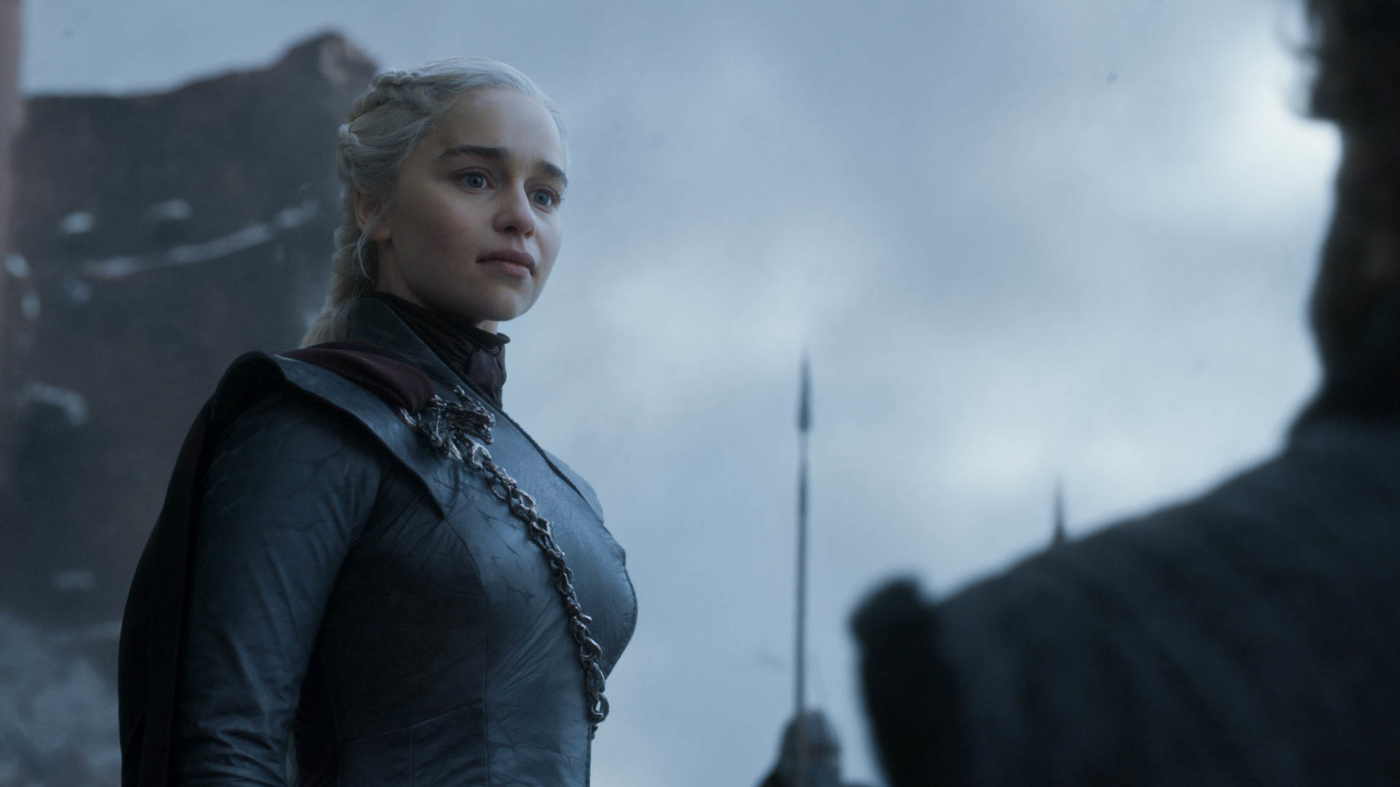 Game Of Thrones
2019-05-2000:20:47
2
After eight seasons, 73 episodes, and way too many characters busting out the phrase "bend the knee" all the time, HBO's Game of Thrones has come to an end. And there's a lot to unpack.
United States