Discover
Poverty Unpacked podcast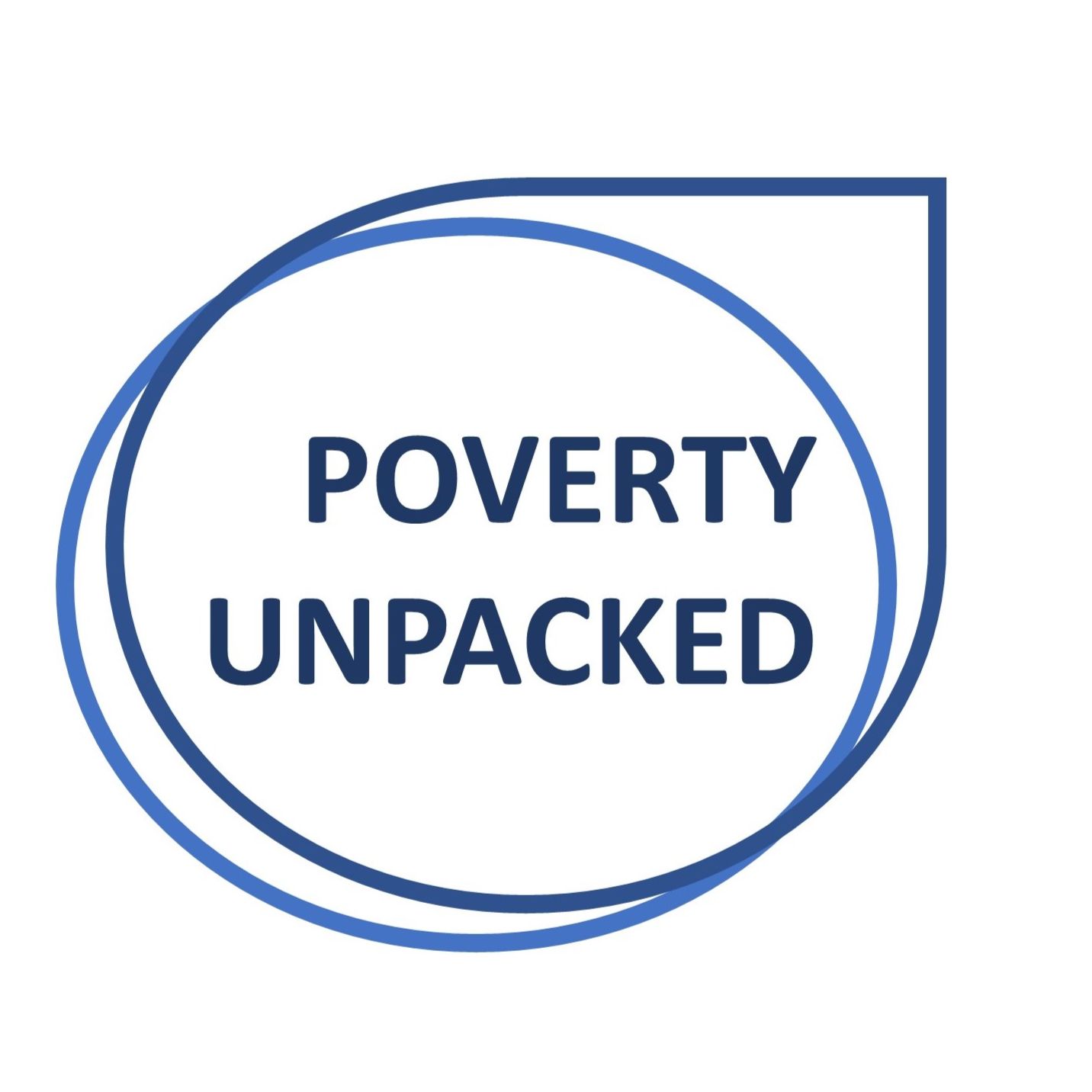 Author: Poverty Unpacked
Subscribed: 15
Played: 119
© All rights reserved
Description
In conversation with others, we explore how poverty affects the mind, relationships, emotions and society as a whole, and what can be done to change it. Hear from activists, researchers, policy makers, and those with lived experience of poverty around the world.
The myth that Japan is a place where you can work your way out of poverty has been a pull for Nigerian migrants for several decades, only to be met with a hostile immigration system, dirty and difficult work and strong social hierarchies. In this episode, Dreux Richard speaks about his new book 'Every Human Intention' - an in-depth exploration of post-Fukushima Japan, including its Nigerian community. You can find more information about the episode on our website: www.poverty-unpacked.org
Social services around the world are rapidly being digitised. But benefits of digitisation are highly unequal. This episode delves into the issue of digital exclusion, what causes it, and how to address it. Together with Christiaan van Veen of the Digital Welfare State and Human Rights Project, New York University School of Law and Becky Faith at the Institute of Development Studies, we talk about the impact of digital technology on marginalised communities across the world. Find more information about this episode on our website: https://poverty-unpacked.org
Child poverty has life-long adverse consequences, undermines children's psychosocial wellbeing, and ultimately hurts all of us. Investing in the early years is crucial to ensure that children live healthy and fulfilling lives, both during childhood and as they grow older. In this episode, I speak with David Stewart from UNICEF, Yolande Wright from Save the Children International and Joan Nyanyuki from the African Child Policy Forum (ACPF) to discuss the importance of focusing on child poverty and how to tackle it.
Working-class writers or from those with disadvantaged backgrounds are underrepresented in the publishing world. In this episode, two working-class writers share their insights on the importance of greater representation of working class writers, barriers that they face in getting published and exciting initiatives to change that around.
Politics and media are dominated by the narrative of a zero-sum game in which those most vulnerable inevitably draw the short straw. But it doesn't have to be like that. In this episode, Tabitha Morton, deputy leader of the Women's Equality Party in the UK, talks about the need to work together to reduce poverty and implement policies that work for everyone. More information can be found on our website: https://poverty-unpacked.org/2021/01/13/episode-11-poverty-politics-and-activism
While relative poverty rates show a fairly stable picture of poverty in the UK, those in 'deep poverty' face worsened conditions. In this episode, Daniel Edmiston discusses the two stories of poverty in the UK and argues for a pluralistic approach to poverty. Find more information about this episode on our website: www.poverty-unpacked.org/2020/12/11/episode-10-two-stories-of-poverty-in-the-uk
Covid-19 unleashed an unprecedented scale-up of social protection interventions across the globe. What did this response look like, and is it here to stay? In this episode, we discuss the role of social protection to help people cope with the socioeconomic consequences of the pandemic. Find out more about this episode on our website: https://poverty-unpacked.org/2020/10/21/episode-9-social-protection-response-to-covid-19
Are food banks a sign of the 'big society' coming together to help its vulnerable members? Or are they a failure of welfare and social protection systems to provide an adequate safety net for those who need it? In this episode, we discuss the role of food banks in the UK, hearing perspectives from those providing and using support. Find out more about this episode on our website: https://poverty-unpacked.org/2020/10/15/food-banks-plugging-the-gaps-in-the-welfare-system/
Struggling to make ends meet reduces mental headspace and makes it harder to make long-term decisions. Applying behavioural science to anti-poverty interventions can help people to take more strategic action. But widespread poverty reduction won't be achieved without substantial degrees of redistribution. These are some of the messages in this episode with Saugato Datta. Saugato is Managing Director at ideas42, a non-profit organisation that uses insights from behavioural science to improve positive impacts of social programmes. Find out more about this episode on our website: https://poverty-unpacked.org/2020/09/08/behavioural-science-a-cure-for-poverty/
Many countries were on track to half multidimensional poverty by 2030, but Covid-19 may lead to a reversal of trends. More data is urgently needed to understand how the pandemic will impact people's lives and how multidimensional poverty will evolve. In this special episode, Sabina Alkire highlights findings of the 2020 Global Multidimensional Poverty Index (MPI) and reflects on measurement of multidimensional poverty. Sabina is director of the Oxford Poverty and Human Development Initiative (OPHI) at the University of Oxford. You can find more information about this episode on the website: episode-6-multidimensional-poverty-in-2020
Eliminating poverty requires the empowerment of people to understand their own situation and find solutions for it. Agency and self-efficacy are as important for moving out of poverty as opportunities and resources are. In this episode, Martin Burt speaks about the Poverty Stoplight programme and his recent book 'Who Owns Poverty?'. Martin is founder and CEO of Fundacion Paraguaya, an NGO devoted to developing solutions to eliminate poverty. Find out more about this episode on the website: episode-5-poor-people-are-not-damaged-goods---martin-burt
Blaming and shaming of people in poverty is endemic and needs to change. Being open to others' experiences can create awareness that our commonalities outweigh our differences, one story at a time. In this episode, Mary O'Hara speaks about her most recent book 'The Shame Game'. Mary is writer and award-winning journalist and has written about issues of poverty for more than 15 years. Find out more about this episode on the website: https://poverty-unpacked.org/2020/06/05/episode-4-shifting-the-blame-and-shame-of-poverty-mary-ohara/
Poverty (measurement) is political, experiences of shame and exclusion are not exclusive to poverty alone, and if we really want to reduce poverty, we need more redistribution at both national and international level. In this episode, we interview Andrew Fischer, who is Associate Professor of Social Policy and Development Studies at the Institute of Social Studies (ISS) in the Hague in the Netherlands. He offers a critical perspective of how we measure and tackle poverty based on his book 'Poverty as Ideology': http://bora.uib.no/handle/1956/20614 Find out more about this episode on the website: https://poverty-unpacked.org/2020/05/07/episode-3-poverty-is-political-andrew-fischer/
At the height of this global health crisis, we hear that coronavirus does not discriminate and that we are all in this together. But is this really true? Is it really the case that everyone is equal in the face of a pandemic like COVID-19? In this episode – with perspectives from Bangladesh, Kenya, Paraguay and the UK – we hear that the measures put in place to contain the virus hits people living in poverty hard. Social distancing is a privilege, people in precarious conditions bear the brunt of the pandemic's economic consequences and government support needs to be more accessibly, timely and coordinated. Find out more about this episode on the website: https://poverty-unpacked.org/2020/04/09/episode-2-coronavirus-and-poverty-and-how-we-are-not-all-equal-in-the-face-of-a-pandemic/
In this episode of Poverty Unpacked, we speak with Diana Skelton from ATD Fourth World in the UK. Key discussion points include the pervasiveness of shame and stigma in the experience of poverty worldwide; the need to co-create knowledge and formulate policies together with people with lived experiences of poverty in order to overcome poverty; and how a sense of solidarity and common purpose in working towards social justice and can be created by bringing people from different backgrounds together to learn about what it means to live in poverty. Find out out more about this episode on the website: https://poverty-unpacked.org/2020/03/12/episode-1-all-together-in-dignity-diana-skelton/ Find out more about this episode and the work by ATD Fourth World here: https://poverty-unpacked.org/2020/03/12/episode-1-all-together-in-dignity-diana-skelton/
United States