Claim Ownership
Author:
Subscribed: 0
Played: 0
Description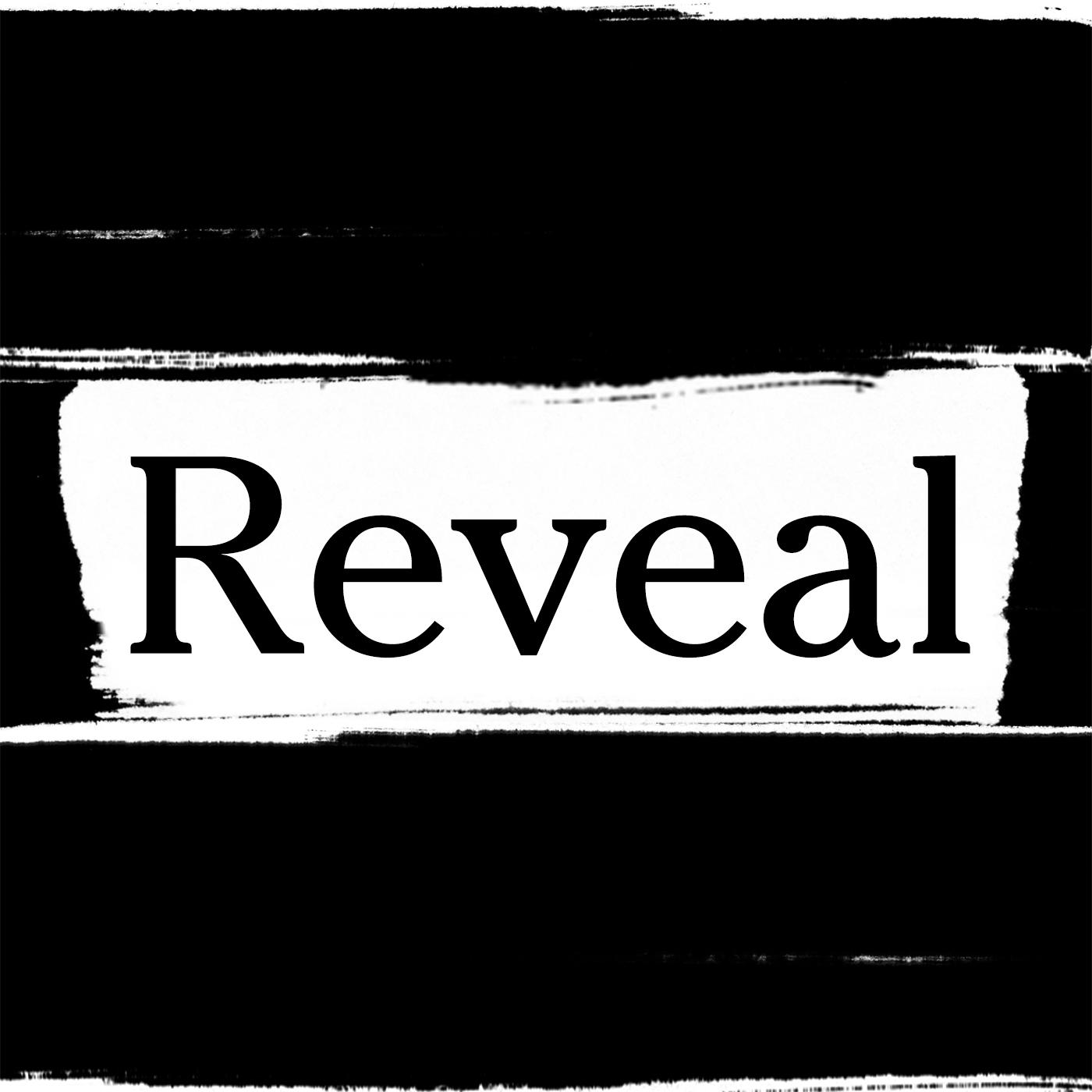 'Traitors Get Shot'
2022-05-2152:50
2
On Jan. 6, 2021, Jackson Reffitt watched the Capitol riot play out on TV from his family home in Texas. His father, Guy, had a much closer view. He was in Washington, armed with a semiautomatic handgun, storming the building.  When Guy Reffitt returned home, Jackson secretly taped him and turned the recordings over to the FBI. His father bragged about what he did, saying: "I had every constitutional right to carry a weapon and take over the Congress." Guy Reffitt was the first person to stand trial for his role in the riot, and the case has divided his family.  This week, Reveal features the story of the Reffitt family by partnering with the podcast Will Be Wild from Pineapple Street Studios, Wondery and Amazon Music. Hosted by Andrea Bernstein and Ilya Marritz, Will Be Wild's eight-part series investigates the forces that led to the Jan. 6 insurrection and what comes next. Support Reveal's journalism at Revealnews.org/donatenow Subscribe to our weekly newsletter to get the scoop on new episodes at Revealnews.org/newsletter Connect with us onTwitter,Facebook andInstagram
The past few years have brought profits and growth to Amazon, but it's come at a cost to many workers. Amazon warehouse employees are injured on the job at a higher rate than at other companies, even as the company has claimed to prioritize safety. Host Al Letson speaks with Reveal's Will Evans, who's been reporting on injuries at Amazon for years. By gathering injury data and speaking with workers and whistleblowers, he has focused national attention on the company's safety record, prompting regulators, lawmakers and the company itself to address the issue more closely. Then, we bring back a story by Reveal's Jennifer Gollan that looks at the most common type of injury at Amazon and other workplaces and why the government chose not to try to prevent it. We end with a reprise of a story from reporter Laura Sydell about online reviews of products and businesses and how many of them are not what they seem. Support Reveal's journalism at Revealnews.org/donatenow Subscribe to our weekly newsletter to get the scoop on new episodes at Revealnews.org/newsletter Connect with us on Twitter, Facebook and Instagram
As the Supreme Court is poised to overturn Roe v. Wade, Florida is a case study in what can happen in states where abortion is easy to access.  Florida is an unexpected safe haven for people seeking abortions in the South. The state has 55 abortion clinics – more than seven other Southeastern states combined. But Florida is also increasingly an abortion battleground. Reveal found that calls to police from Florida abortion clinics for disturbances, harassment and violence have doubled since 2016. Reporter Laura C. Morel spent months investigating the anti-abortion movement there and observed what it's like to be an abortion provider in Jacksonville, where one particular clinic is under siege by a local anti-abortion group that has figured out a way to be near the clinic's front door. Protesters rented a room in the same office park as A Woman's Choice and now can legally, without trespassing, hold daily protests and even religious ceremonies on the private driveway that leads to the clinic. "As abortion providers, we should not have to be harassed going to work every day," clinic owner Kelly Flynn told Morel. "I mean, no one's picketing the urologist that's doing vasectomies."  For doctors who perform abortions, threats of violence are not new. In the 1980s and '90s, anti-abortion extremists bombed and blockaded clinics and murdered doctors. We hear from David Gunn Jr., whose father performed abortions and was murdered by a fundamentalist Christian in Pensacola in 1993. His death led to the passage of the Freedom of Access to Clinic Entrances Act, which makes it illegal to intimidate patients and staff at abortion clinics through force, threat of force or physical obstruction. But Morel found that this federal law, known as the FACE Act, does little to protect against the kind of harassment and intimidation providers face today. At A Woman's Choice, only one person – a man who called in a bomb threat – has been prosecuted under the FACE Act.  What qualifies as "intimidation" varies by state. In California, it's illegal to photograph patients and staff outside abortion clinics. But at A Woman's Choice, protesters regularly photograph and film videos of patients, which staffers say makes them feel frazzled and afraid. If Roe v. Wade crumbles, abortion rights advocates warn that  this kind of anti-abortion activism will spread, especially in places where abortion will remain legal.
WBEZ reporter Shannon Heffernan brings us the story of Anthony Gay, who was sentenced to seven years in prison on a parole violation but ended up with 97 years added to his sentence. Gay lives with serious mental illness, and after time in solitary confinement, he began to act out. He was repeatedly charged with battery – often for throwing liquids, like urine, at staff.  Gay acknowledges he did some of those things but says the prison put him in circumstances that made his mental illness worse – then punished him for the way he acted. With help from Chicago-based lawyers, Gay appealed to the local state's attorney. What happens when a self-described "law and order" prosecutor has to decide between prison-town politics and doing what he believes the law requires?  Finally, host Al Letson speaks with Ear Hustle co-creator and co-host Earlonne Woods about the power of local prosecutors, including an upcoming recall election in the San Francisco Bay Area, and a recent episode from the Ear Hustle podcast that tackles the complicated politics of prison towns. This episode is a partnership with the podcast Motive from WBEZ Chicago.  Support Reveal's journalism at Revealnews.org/donatenow Subscribe to our weekly newsletter to get the scoop on new episodes at Revealnews.org/newsletter Connect with us onTwitter,Facebook andInstagram
This month, atrocities in Ukraine have triggered new allegations of war crimes. While people around the world call for accountability, we look into why those who are suspected of committing war crimes in the past often walk free. Reporter and host Ike Sriskandarajah spent the past six months investigating the U.S. government's failure to charge accused perpetrators of the worst crimes in the world. The federal government says it is pursuing leads and cases against nearly 1700 alleged human rights violators and war criminals. Victims of international atrocities sometimes even describe running into them at their local coffee shop or in line at Walgreens.   After the end of Sri Lanka's civil war, families seeking accountability for state-sanctioned violence filed a suit against a man they say is a war criminal. A private eye was tasked with hunting down Gotabaya Rajapaksa (better known as Gota), Sri Lanka's defense minister. The P.I. found the alleged war criminal in Southern California, shopping at Trader Joe's.  At the close of World War II, dozens of former Nazi leaders came to the United States. After decades of inaction, in 1979, President Jimmy Carter created a special unit within the Department of Justice dedicated to hunting down Nazi war criminals.  Decades after passing the first substantive human rights statutes that make it possible to prosecute war criminals for crimes like torture and genocide, the U.S. has successfully prosecuted only one person under the laws. Sriskandrajah talks to experts about why prosecutors often take an "Al Capone" strategy to going after war criminals, pursuing them on lesser charges like immigration violations rather than human rights abuses.  With little action from the government to prosecute war criminals, victims of violence are instead using civil lawsuits to try to seek accountability. Lawyers at the Center for Justice & Accountability have brought two dozen cases against alleged war criminals and human rights violators – and never lost at trial. But when the lawyers share their evidence with the federal government, it often feels like the information disappears into a black box. Support Reveal's journalism at Revealnews.org/donatenow  Subscribe to our weekly newsletter to get the scoop on new episodes at revealnews.org/weekly Connect with us on Twitter, Facebook and Instagram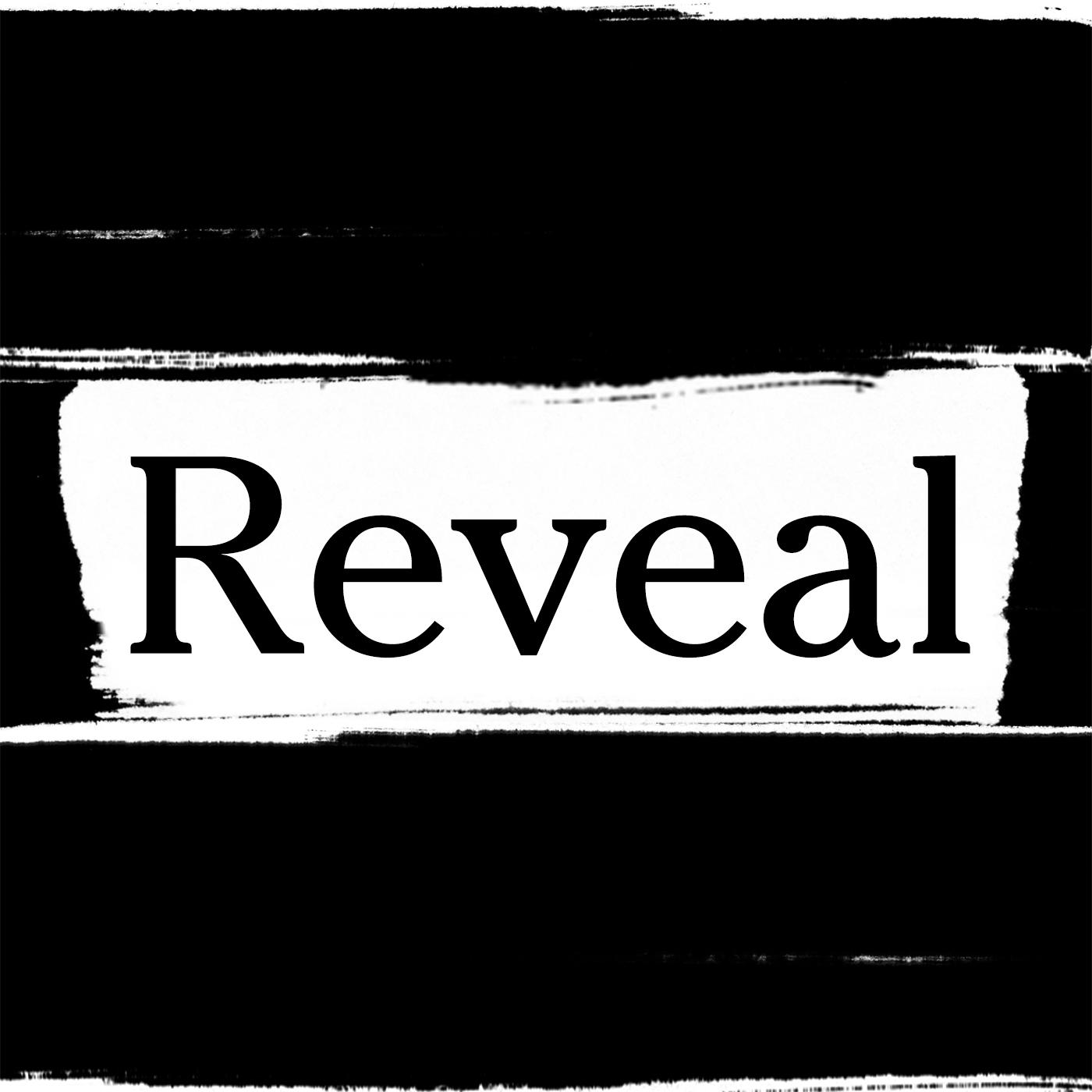 Handcuffed and Unhoused
2022-04-1653:23
3
Up and down the West Coast, cities are struggling with homelessness. Here's a hidden side: arrests. In Portland, Oregon, unhoused people made up at most 2% of the population in recent years, but over the same time, they accounted for nearly half of all arrests. Cities have long turned to police as the answer to make homelessness disappear. But arrests often lead back to the streets – or worse.  Reveal looked at six major West Coast cities and found that people living on the streets are consistently more likely to be arrested than their neighbors who live in houses. And places including Portland, San Francisco and Los Angeles are grappling with a major court decision. In 2019, the Supreme Court let a ruling stand that says it's cruel and unusual punishment to arrest people who are sleeping or camping in public places if there is no shelter available for them. In Portland, the city is building what it calls "villages" where people who are unhoused can stay temporarily. But there is pushback from residents who don't want a shelter in their neighborhood, and do expect police to be part of the response to homelessness. Reporter Melissa Lewis tells the story of all these intersecting parts.   She follows one man's journey through the criminal justice system as he tries to disentangle himself from arrest warrants that keep accumulating. She talks with locals who are trying to build trust and connection with their houseless neighbors and others who are tired of seeing tents and call the police for help. And we learn the commitment that it takes to move off the street, one person at a time.   This is an update of an episode that first aired in December 2021. Support Reveal's journalism at Revealnews.org/donatenow  Subscribe to our weekly newsletter to get the scoop on new episodes at Revealnews.org/newsletter Connect with us on Twitter, Facebook and Instagram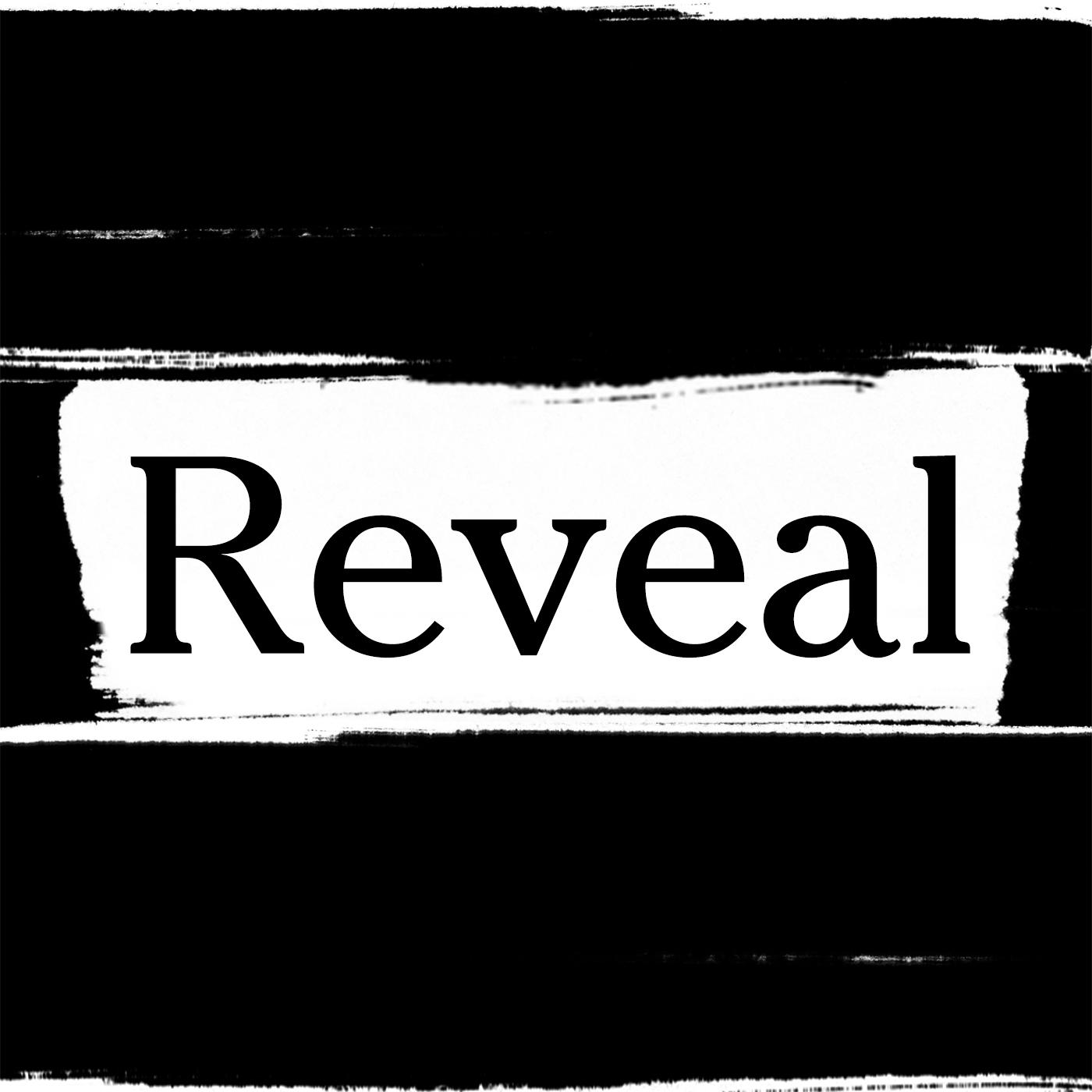 Losing Ground
2022-04-0953:29
3
In 2021, the Biden administration approved $4 billion in loan forgiveness for Black farmers and other farmers of color, as part of the $1.9 trillion pandemic relief package. The aid was supposed to make up for decades of discrimination. However, White farmers have sued, and that aid has yet to be paid out as the issue makes it way through the courts.  Eddie Wise is one farmer who claimed to face discrimination. He was the son of a sharecropper. In 1996, he and his wife, Dorothy, bought a farm with a loan from the U.S. Department of Agriculture. Twenty years later, the USDA foreclosed on the property and evicted him.  John Biewen of "Scene on Radio" teamed up with Reveal to investigate Wise's claim of race-based discrimination. Wise's story is one piece of the puzzle explaining how Black families went from owning nearly a million farms in 1920 to now fewer than 36,000. The federal government has admitted it was part of the problem. In 1997, a USDA report said discrimination by the agency was a factor in the decline of Black farms. A landmark class-action lawsuit on behalf of Black farmers, Pigford v. Glickman, was settled in 1999. But advocates for Black farmers say problems persist. This episode was originally broadcast in July 2017.  Support Reveal's journalism at Revealnews.org/donatenow Subscribe to our weekly newsletter to get the scoop on new episodes at Revealnews.org/newsletter Connect with us onTwitter, Facebook and Instagram
More than a year after the 2020 election, roughly a third of Americans continue to believe, without evidence, that the results of the election were illegitimate. And now, GOP candidates are tapping into the "Big Lie," campaigning for office on the promise to change how future elections are run. We zero in on Michigan, a key swing state where Republicans are aiming to shape the future of elections. Reporter Byard Duncan talks with the Antrim County clerk, who was flooded with ugly calls and threats after her office accidentally assigned votes meant for Donald Trump to Joe Biden. While the error was quickly fixed, many in the GOP, including Trump, have used the county to sow doubt about the entire election's results. Duncan reports on the race for secretary of state, Michigan's top election official, and how the leading GOP candidate has repeatedly referenced Antrim County to question the integrity of elections. The Trump-endorsed candidate has outraised her Republican opponents by at least tenfold.  There was no meaningful election fraud in Michigan in 2020. But some local election officials who voted to certify the election have paid a price. Reporter Trey Bundy tells the story of Wayne County official Monica Palmer, a Republican who was kicked off the local canvassing board after certifying the election. And she's just one of many: Republicans have now placed new election officials on boards in eight of Michigan's largest counties. At least half of them have cast doubt on the integrity of the 2020 election. Finally, looking to the future, Republicans in Michigan are making it harder to vote. Since the 2020 election, the Michigan Senate, led by Republicans, has introduced nearly 40 bills to change its election laws, all of which propose new barriers to voting. Guest host Shereen Marisol Meraji talks with Branden Snyder, co-executive director of Detroit Action, a local activist group that organizes working-class Detroiters, about how his group is mobilizing against efforts to undermine the vote. Support Reveal's journalism at Revealnews.org/donatenow  Subscribe to our weekly newsletter to get the scoop on new episodes at Revealnews.org/newsletter Connect with us on Twitter, Facebook and Instagram
Bitcoin is a novel form of currency that bypasses banks, credit card companies and governments. But as Reveal's Elizabeth Shogren reports, the process of creating bitcoin is extremely energy intensive, and it's setting back efforts to address climate change. Already, bitcoin has used enough power to erase all the energy savings from electric cars, according to one study. Still, towns across the United States are scrambling to attract bitcoin-mining operations by selling them power at a deep discount. Bitcoin's demand for electricity is so great that it's giving new life to the dirtiest type of power plants: ones that burn coal. In Hardin, Montana, the coal-fired power plant was on the verge of shutting down until bitcoin came to town. The coal that fuels the bitcoin operation is owned by the Crow Nation, so some of the tribe's leaders support it. But in just one year, the amount of carbon dioxide the plant puts into the air jumped nearly tenfold. Bitcoin's huge carbon footprint has people asking whether cryptocurrency can go green. Bitcoin advocates say it can switch to renewable energy. Others are instead developing entirely new types of cryptocurrency that are less energy hungry. Guest host Shereen Marisol Meraji talks with Ludwig Siegele, technology editor at The Economist, who gives his assessment of the challenges of making cryptocurrency environmentally friendly. Support Reveal's journalism at Revealnews.org/donatenow  Subscribe to our weekly newsletter to get the scoop on new episodes at Revealnews.org/newsletter Connect with us on Twitter, Facebook and Instagram
For decades, Doctors Without Borders has been admired for bringing desperately needed medical care to crises around the globe and pioneering modern-day humanitarian aid. It's an organization with radical roots, promising to do whatever it takes to deliver life-saving care to people in need. But now, it's struggling to address institutional racism. The organization, also known by its French acronym MSF, has about 63,000 people working in 88 countries. While foreign doctors parachuting into crisis zones get most of the attention, 90 percent of the work is being done by local health workers.  In the summer of 2020, more than 1,000 current and former staffers wrote a letter calling out institutional racism at MSF. They say that MSF operates a two-tiered tiered system that favors foreign doctors, or expat doctors, over local health workers.  Reporters Mara Kardas-Nelson, Ngozi Cole and Sean Campbell talked to about 100 current and former MSF workers to investigate how deep these issues run. We meet Dr. Indira Govender, a South African doctor who in 2011 accepted what she thought was her dream job with MSF in South Africa, only to get a front-row seat to the organization's institutional racism. Even though she's officially the second-in-command of her project, she says it feels like a select group of European expats and White South Africans are running the show.   Then, Kardas-Nelson and Cole take us inside the inequities MSF staffers experienced during the 2014 Ebola outbreak in Sierra Leone. While expat doctors had their meals together and socialized, local health workers were left out. But inequities ran deeper. If expat doctors got sick, they would be evacuated out of the country, while local workers didn't get that care – they were treated at the same center where they worked. Kardas-Nelson and Cole reported the story from Sierra Leone in the Spring of 2021 and spoke to former National MSF clinicians. Finally, we talk about what can change in humanitarian aid. Govender is part of a group of current and former MSF workers called Decolonize MSF. While she and others are pushing the organization to commit to changes that address racial inequities, some are skeptical about what will actually change.  This week's episode was created in partnership with the global news site Insider. This is an update of an episode that originally aired in September 2021. Support Reveal's journalism at Revealnews.org/donatenow  Subscribe to our weekly newsletter to get the scoop on new episodes at Revealnews.org/newsletter Connect with us on Twitter, Facebook and Instagram
The war in Ukraine is not new. Ukrainians have been living through "the long war" of a threatened – and brutally real – Russian invasion for decades. We hear from 60-year-old Irina Dovgan, who refused to leave her home, with its blooming garden and many pets, when separatist fighters took over her region in 2014. She became an international symbol of the invasion after Russian-backed forces arrested, abused and publicly humiliated her. Now, Dovgan is living through a second invasion.   Reporting from Ukraine, Coda Story's Glenn Kates explains what it's been like to live in Kyiv as Russian President Vladimir Putin threatened to invade. While many Ukrainians speak Russian and have deep ties to the country, Kates talks to Kyiv residents about how Putin's threats of invasion and violence have shifted their sense of identity. As the invasion approaches, each person has to weigh the nearly impossible question of what they will do to survive.   To understand what it's like to be a journalist in Ukraine and Russia right now, host Ike Sriskandarajah speaks with propaganda expert Peter Pomerantsev. Born in Ukraine and now a fellow at Johns Hopkins University and contributing editor at Coda Story, Pomerantsev describes how challenging Putin's official version of events can land journalists in prison. Under a new law, even calling the invasion an "invasion" could lead to a 15-year prison sentence.  Finally, Reveal's Elizabeth Shogren takes listeners back to a time when Russia was charting a different course. In 1989, Shogren was a Moscow-based reporter covering the Soviet Union's first freely elected legislature. She talks with Russian reporter Sergey Parkhomenko about how, since Putin's election in 2000, the Russian president has consolidated power by systematically squashing dissent inside the country. This month, Parkhomenko's radio show and the whole independent Echo of Moscow network was taken off the air. The Kremlin's harsh new censorship law, punishable by 15 years in prison, makes it illegal to call the war in Ukraine a "war."  Support Reveal's journalism at Revealnews.org/donatenow  Subscribe to our weekly newsletter to get the scoop on new episodes at Revealnews.org/newsletter Connect with us on Twitter, Facebook and Instagram
A nanny in Nashville was having a picnic on a bike path with the kids she was caring for when a man emerged from his house and started cursing at them. The woman began recording and threatened to call the police. But it turned out the angry man wasn't afraid because he was part of the police – a captain with the Metropolitan Nashville Police Department. The nanny's video went viral. It put a cop in the spotlight, cracked a hole in the "blue wall of silence" and sparked a "Me Too" moment that inspired women in the force to speak up about the captain and other high-ranking officers.  Monica Blake-Beasley was one of the few Black women on the force and one of those who spoke out. When she came forward to report that another officer had sexually assaulted her, she says her colleagues closed ranks and protected not her, but the officer she had accused. Soon, Blake-Beasley began to feel like the department was retaliating against her. As Samantha Max of WPLN News reports, Nashville officers who dare to rock the boat are often disciplined, passed over for assignments or forced to leave altogether. Records show that Black female employees who were investigated for policy violations were suspended, demoted or terminated at more than twice the rate of White employees. — Support Reveal's journalism at Revealnews.org/donatenow  Subscribe to our weekly newsletter to get the scoop on new episodes at Revealnews.org/newsletter Connect with us on Twitter, Facebook and Instagram
Sugar is a big part of Americans' daily diet. But who harvests some of that sweet cane?  Reporters Sandy Tolan and Euclides Cordero Nuel visit Haitian migrants in the Dominican Republic who do the backbreaking work of cutting sugarcane for little pay. They live in work camps, or "bateyes," that are part of a vast sugar plantation owned by the Central Romana Corp. The company is the Dominican Republic's largest private employer and has strong links to two powerful Florida businessmen, Alfonso and Pepe Fanjul. The reporters speak to workers who have no access to government pensions, so they're forced to work in the fields into their 80s for as little as $3 a day. Through its sugar exports to the U.S. and other businesses, Central Romana generates an estimated $1.5 billion a year – but some workers are so poor they can't afford doctors' visits.  In the 1990s, Tolan reported on human trafficking and child labor in the Dominican sugar industry. Conditions improved following pressure on the government from local activists, human rights groups, and the U.S. Labor Department. But major problems persist. And cane cutters say they must go into deep debt just to survive, leaving them trapped.   After Reveal's story aired in fall 2021, Congress took action. Fifteen members of the House Ways and Means Committee called on federal agencies to formulate a plan to address what they called the "slave-like conditions" in the Dominican cane fields. Central Romana also took action: It bulldozed one of the bateyes our reporters visited. The company contends it was part of an improvement program, but residents say that with very little warning, they were told to pack up their lives. They were loaded onto trucks and moved to other bateyes, as their settlement was wiped off the map. This is an update of an episode that originally aired in September 2021.  Support Reveal's journalism at Revealnews.org/donatenow  Subscribe to our weekly newsletter to get the scoop on new episodes at Revealnews.org/newsletter Connect with us on Twitter, Facebook and Instagram
Washington, D.C.: The Difficulties of Firing Police Officers A group of hackers attacked the Metropolitan Police Department in 2021, leaking 250 gigabytes of data and confidential files. Buried in tens of thousands of records, Reveal reporter Dhruv Mehrotra found a disturbing pattern. Records of disciplinary decisions showed that an internal panel of high-ranking officers kept some troubled officers on the force – even after department investigators substantiated allegations of criminal misconduct and recommended they be fired. Aurora, Colorado: 'Excited Delirium' and Ketamine in Police Confrontations  When Elijah McClain was stopped by police in Aurora, Colorado, in 2019, he was injected with a powerful sedative, ketamine, and died after suffering cardiac arrest. His death sparked widespread protests. KUNC reporters Michael de Yoanna and Rae Solomon covered McClain's case, and it made them wonder how often paramedics and law enforcement use ketamine and why. What they found led to real change. St. Louis: The History of Prisoner Disenfranchisement Laws in Missouri Prisoner disenfranchisement laws have been on the books since the founding of our nation and disproportionately affect voters of color.  Reveal Investigative Fellow and St. Louis Public Radio journalist Andrea Henderson reports from Missouri, where about 63,000 formerly incarcerated people could not vote in the last presidential election. She speaks to a community activist who credits getting his right to vote restored as the start of putting him on his current path. Support Reveal's journalism at Revealnews.org/donatenow  Subscribe to our weekly newsletter to get the scoop on new episodes at Revealnews.org/newsletter Connect with us on Twitter, Facebook and Instagram
To see what the future of abortion could be in the United States, look to Texas. Across the country, conservative foes of abortion rights have pushed "heartbeat bills" that would ban abortion after about six weeks of pregnancy, when an embryo's cardiac activity can be detected. Journalist Amy Littlefield and a team of law and journalism students from UC Berkeley investigate how this law went from being dismissed as a fringe idea, even by traditional right-to-life groups, to getting enforced in Texas.  We hear the backstory of right-wing activists who have been pushing toward this moment for more than a decade by embracing an approach that uses science over religion to justify abortion restrictions. But the science is often skewed and misleading. To rally support for a ban on abortion, activist Janet Porter filled press conferences with red heart balloons and sent lawmakers teddy bears that play the sound of heartbeats. Mark Lee Dickson drove across Texas in his Ford pickup getting small towns to pass ordinances that create "Sanctuary Cities for the Unborn." It was all a precursor for what was to come.  Now, the consequences of restricting abortion are playing out in the crowded waiting room of an abortion clinic in Wichita, Kansas, where staff are being overwhelmed by patients from Texas. To get an abortion after about six weeks of pregnancy, Texas patients not only must leave their state, but also navigate the rules of a different state with its own set of laws designed to make abortion hard to access.   Donate to support Reveal's journalism. Subscribe to our weekly newsletter to get the scoop on new episodes.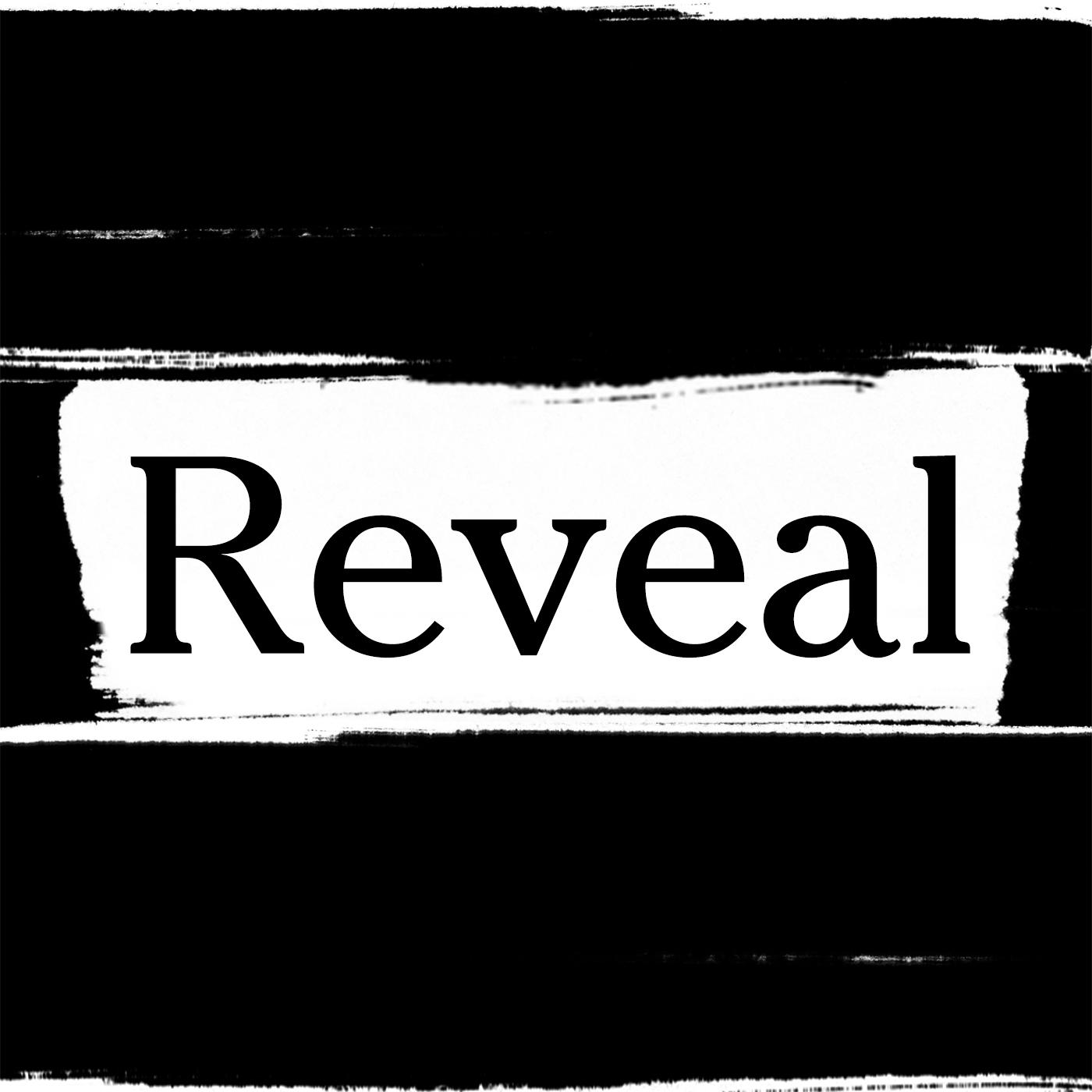 Emission Control
2022-02-0553:25
3
If we want to quickly combat climate change, we need to deal with "the other" greenhouse gas: methane. Methane leaks are heating up the planet and harming people who live where gas drilling takes place.  Reporter Elizabeth Shogren introduces us to a NASA scientist who's devoting his career to hunting down big methane leaks. Riley Duren and his team have figured out how to spot methane pollution from airplane flyovers, and in an experiment, his data was used to make polluters plug their leaks. Scientists have answers to the methane problem. The question is whether governments will step up to fund a comprehensive methane monitoring system.  Next, Shogren zooms in on Arlington, Texas, a community that bet heavily on drilling for methane, the main ingredient in natural gas. There are wells all over Arlington, next to homes and shopping centers, even day cares and schools. Arlington's children have unwittingly been part of an experiment to see what happens when gas wells and people mix. We follow one preschool that is trying to stand up to a large drilling company. Last year, the City Council voted to block new natural gas wells near the school's playground, then reversed its vote. After protests, gas drilling has been blocked once again – if only for a year.  We end the show with a story from Reveal's Brett Simpson about a serious source of methane that is often overlooked. Cows and other livestock produce 14% of the world's methane emissions, in many places belching more of the gas than oil and gas wells. We meet a scientist who's figured out how to reduce methane emissions from cows by 80%.  This is an update of an episode that originally aired in June 2021.
The final chapter of our three-part investigation into the abduction of 43 Mexican students in 2014 looks at how an unexpected turn in Mexico's politics leads to a new investigation with Omar Gómez Trejo as special prosecutor. With the election of Andrés Manuel López Obrador as president, Mexico's investigation into the missing students is reopened, and Gómez Trejo gathers evidence to indict members of the previous government for manipulating evidence and forcing confessions. We hear an exclusive interview with a man who was the victim of torture and learn that a former top official in the original investigation is under indictment. Reveal's Anayansi Diaz-Cortes and our partner Kate Doyle look at what current investigators are learning about the attack on the buses and what happened to the students who were taken away by local police. They visit Cristi Bautista, the mother of one of the missing students. Seven years after her son Benjamin disappeared, she continues to pray that she will one day know the truth about what happened to him. Donate today to support Reveal's journalism.
The second chapter of our three-part investigation into the abduction of 43 students from the Ayotzinapa Rural Teachers' College in 2014 digs into the government cover-up of the crime. Weeks after the disappearance, the Mexican government released its official story: Corrupt police had taken the students and handed them to members of a local gang. The gang had killed the students, then incinerated their bodies at a garbage dump. But parents of the students had their doubts. International experts begin to dismantle the government's explanation of what happened to the young men. One question hanging over the families is why their sons were taken. Thousands of miles away from where the attack took place, a U.S. Drug Enforcement Administration agent thinks he knows why the students were targeted. The disappearance of the 43 students is part of a larger pattern of violence in Mexico, connected to the U.S. war on drugs. By the time the Ayotzinapa students were ambushed and taken, some 30,000 people had gone missing in Mexico, collateral damage in the war on drugs. Almost no one was prosecuted—instead, Mexican institutions were becoming a part of the corrupt narco system. Donate today to support Reveal's journalism.
It has been over seven years since 43 students from the Ayotzinapa Rural Teachers' College in Guerrero, Mexico, were taken by armed men in the middle of the night. They were never seen again. Their disappearance sparked mass protests, as the 43 became symbols of Mexico's unchecked human rights abuses. In recent decades, tens of thousands of people have gone missing in Mexico, and almost no one has been held accountable. The culture of impunity is so ingrained that families often don't go to police for help, believing they're either corrupt or too afraid to investigate. In a three-part investigation of the Ayotzinapa case, Reveal's Anayansi Diaz-Cortes and Kate Doyle from the National Security Archive take us inside the investigation into the attack on the students. They have help from Omar Gómez Trejo – the man the Mexican president tapped to prosecute the crime. For more than a year, he kept audio diaries and had regular conversations with Diaz-Cortes and Doyle, giving them insight into a massive coverup by the previous Mexican administration and efforts by current investigators to piece together the details of the attack and bring to justice those responsible.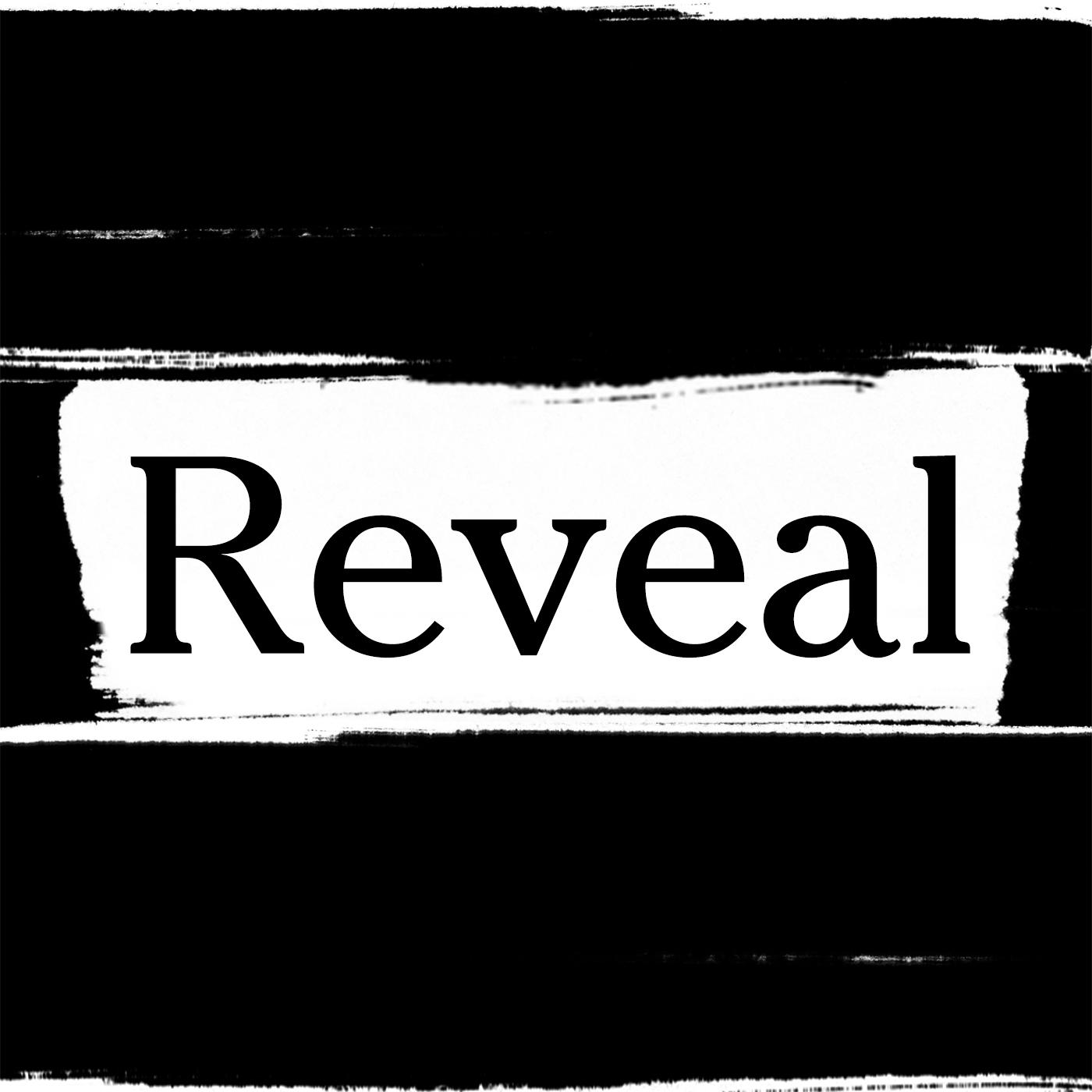 Take No Prisoners
2022-01-0852:20
3
In December 1944, Frank Hartzell was a young soldier pressed into fierce fighting during the Battle of the Bulge. He was there battling Nazi soldiers for control of the Belgian town of Chenogne, and he was there afterward when dozens of unarmed German prisoners of war were gunned down in a field.  Reporter Chris Harland-Dunaway travels to Belgium to tour Chenogne with Belgian historian Roger Marquet. Then he sits down with Bill Johnsen, a military historian and former dean of the Army War College in Carlisle, Pennsylvania, to ask why the Patton Papers don't accurately reflect Gen. George S. Patton's diary entries about Chenogne.  The massacre at Chenogne happened soon after the Malmedy massacre, during which Nazi troops killed unarmed American POWs. The German soldiers responsible were tried at Dachau, but the American soldiers who committed the massacre at Chenogne were never held accountable. Harland-Dunaway interviews Ben Ferencz, the last surviving lawyer from the Nuremberg Trials, about why the Americans escaped justice. And finally, Harland-Dunaway returns to Hartzell to explain what he's learned and to press Hartzell for a full accounting of his role that day in Chenogne.  This episode was originally broadcast July 28, 2018.  Don't miss out on the next big story. Get the Weekly Reveal newsletter today.
United States