Discover
Ripper Magoos with Bob Menery
Claim Ownership
Ripper Magoos with Bob Menery
Author: ACTIONPARK MEDIA
Subscribed: 2,956
Played: 55,210
Description
Straight from the booth to the podcast universe Bob Menery and Peter present "Ripper Magoos!" A raw, unfiltered, R-rated dive into the weeks most prevalent sports and entertainment topics. This isn't the same old run of the mill, hot take, blasé sports show you're used to. This is the Menery Sports Network, no topic is off limits! With guests ranging from actors and athletes to gambling experts and the occasional crackhead, you most certainly do not want to miss out on Bob and Peter's weekly broadcast.
We sit down with NFL superstar Christian McCaffrey to discuss his "high stakes" wager with Bob around his no drinking, football, and much more!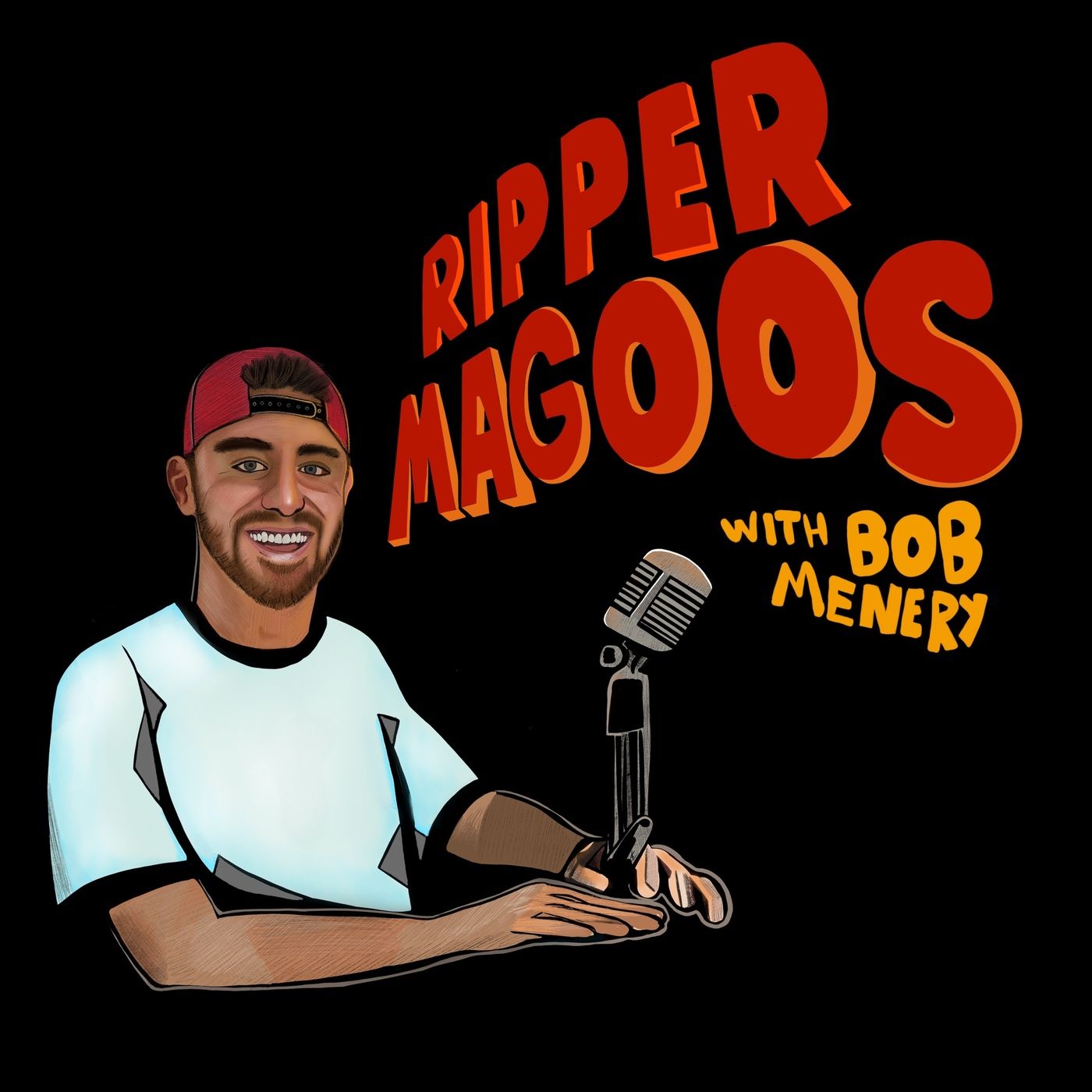 Battling Addiction
2020-03-0957:15
Bob sits down with Rob Iler to discuss all things addiction and how both of them overcame their horrific past of drugs and abuse. Both clear headed and sober, they do a deep dive into the success of the Sopranos show, behind the scenes talks, and much more.
Gloves off as we sit down with Craig Susser and Mark Birnbaum to compare two of the best restaurants in Los Angeles. Craigs versus Catch. Both are hot spots for athletes, celebrities, and Instagram models. Which one would you prefer?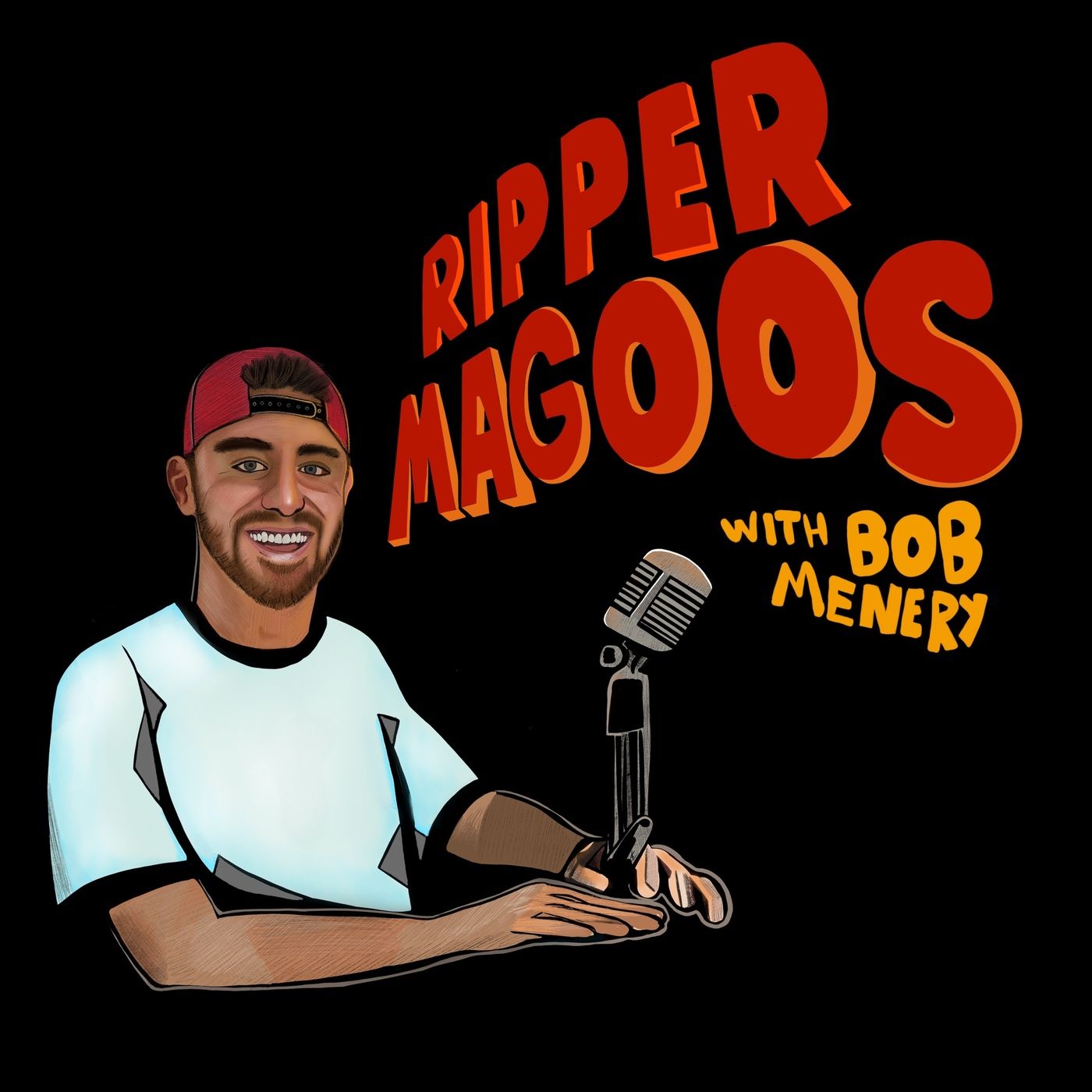 Virgin Life
2020-02-2849:57
It's Bachelor season, and the gang doesn't know anything about it. So we called an expert in! Former Bachelor, Colton Underwood, joins us to talk about the process of being on the show. We also bust his chops a hair for being a virgin, but then he brings up some good points about being one… but that ship has sailed for all of us! Download NOW!!!!!!!!!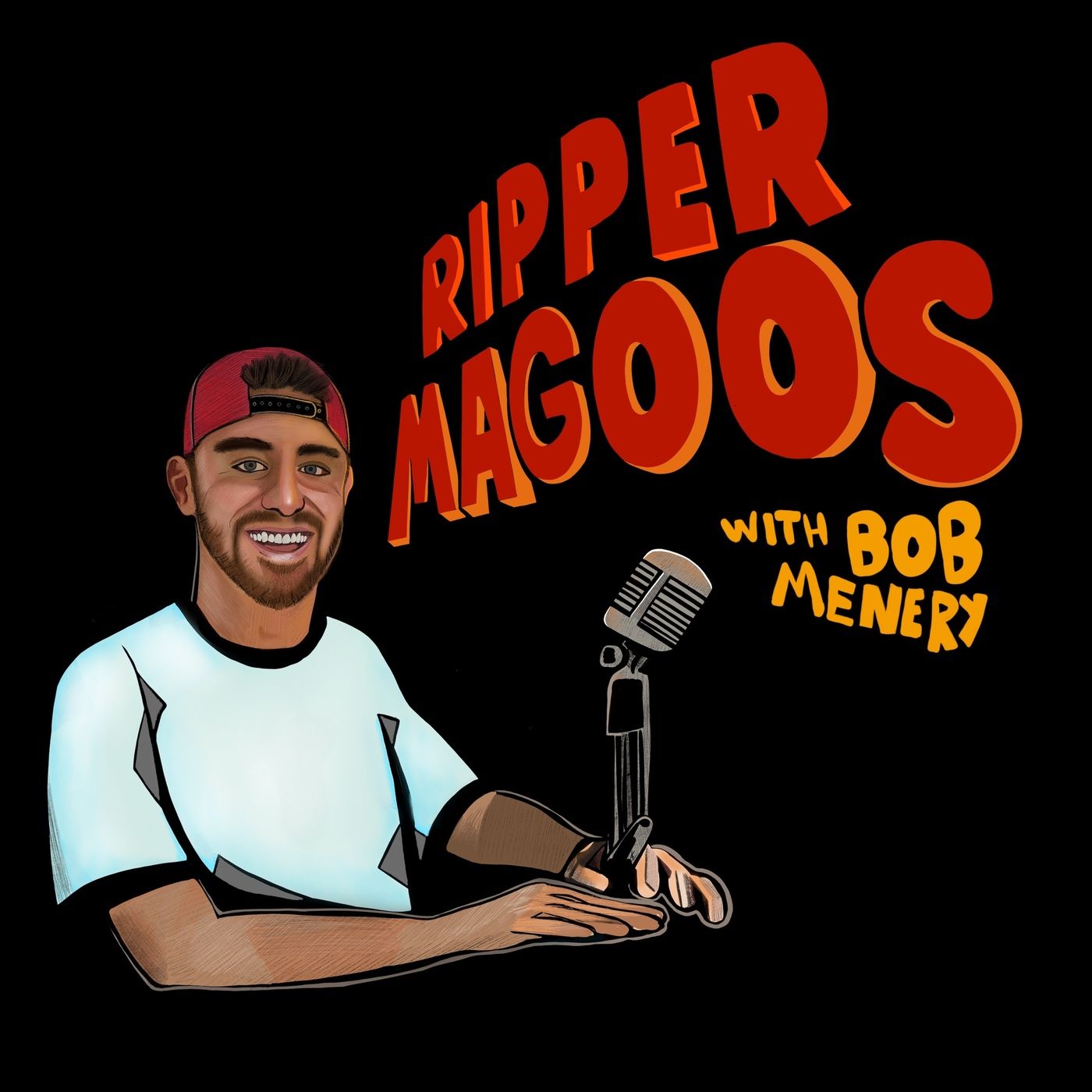 Run Rich Run
2020-02-2601:01:24
Bob sits down with Rich Eisen to talk about football, Ripper Magoos, their cameo on Billions together and much more! Lauren is still single and Timmy is still zapped.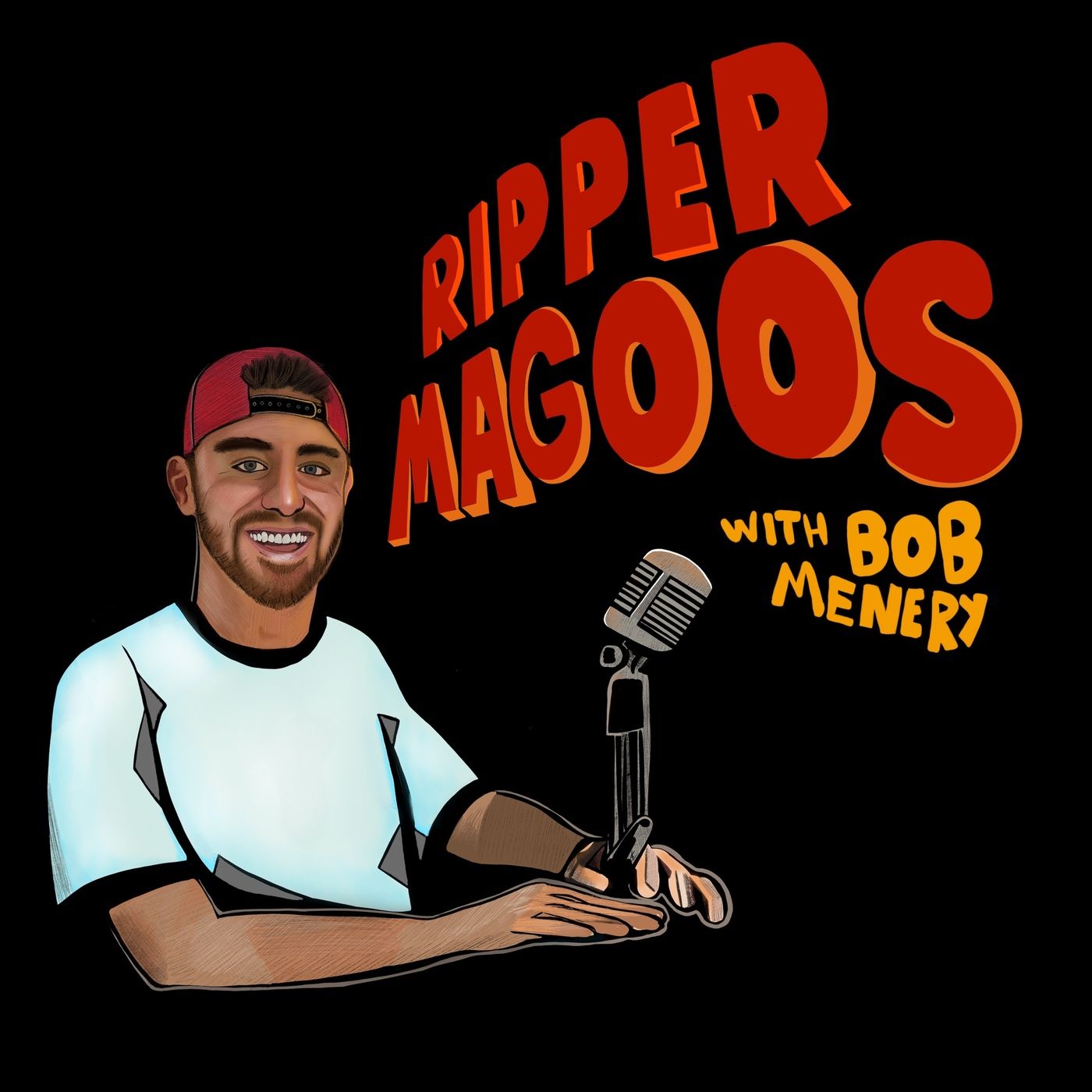 Blackjack
2020-02-2149:34
Bob is 10 days into his sober challenge. Lauren is still single, Timmy is still zapped. We are joined by the smartest man to ever enter the booth. Jeff Ma who took Vegas for millions sits down with us to discuss how they pulled it off, why they were successful and shares with us some never before heard tales of the journey.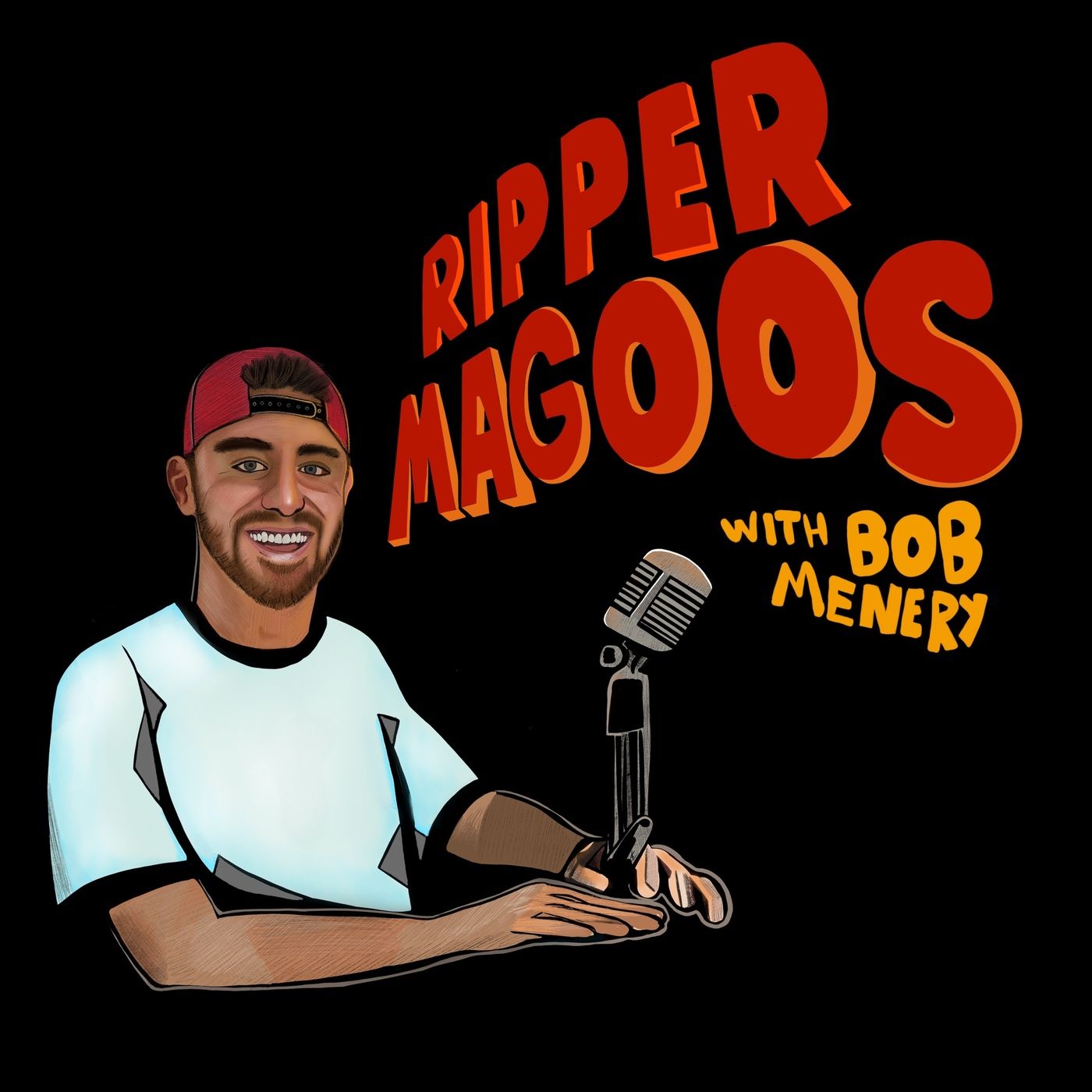 Cerny For President
2020-02-1041:52
We sit down with Amanda Cerny, who is one of the biggest influencers on the planet. 26.5 million followers. Tim was blacked out again, and his job is seriously on the line. Bob talks about his 60 day no drinking challenge because if he doesn't complete it, he might die. Subscribe and download now to join.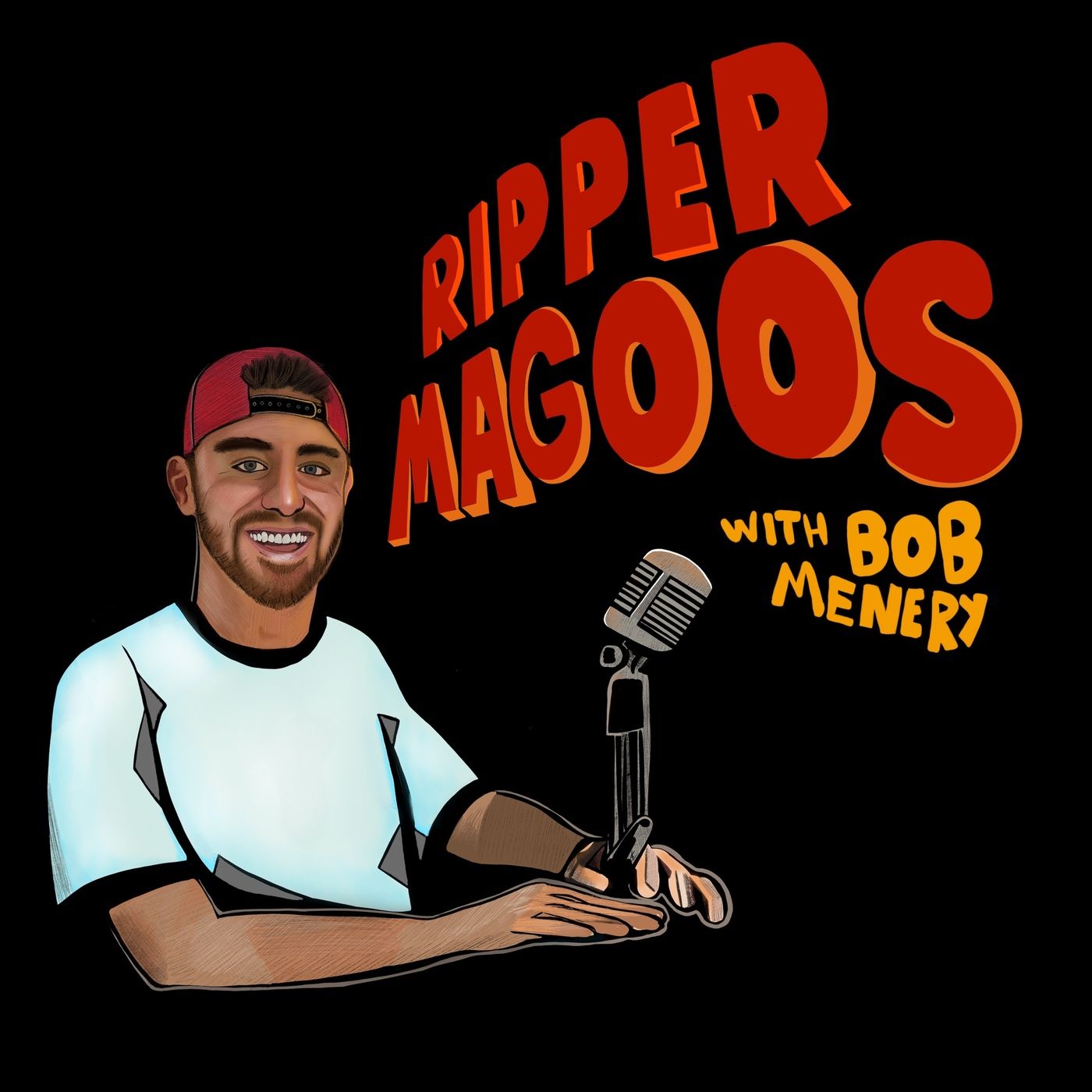 Ripper McSpade
2020-02-0848:20
Bob comes back from an absolute bender in Miami after the Super Bowl. Timmy put Robert Kraft in a head lock and David Spade put Timmy in a body bag with several subtle jabs. We are back up and running again 😊.
We sit down with Michael Rubin to talk about him rescuing Meek Mill from prison like James Bond… Lauren is back from her soccer tour, Timmy started drinking again.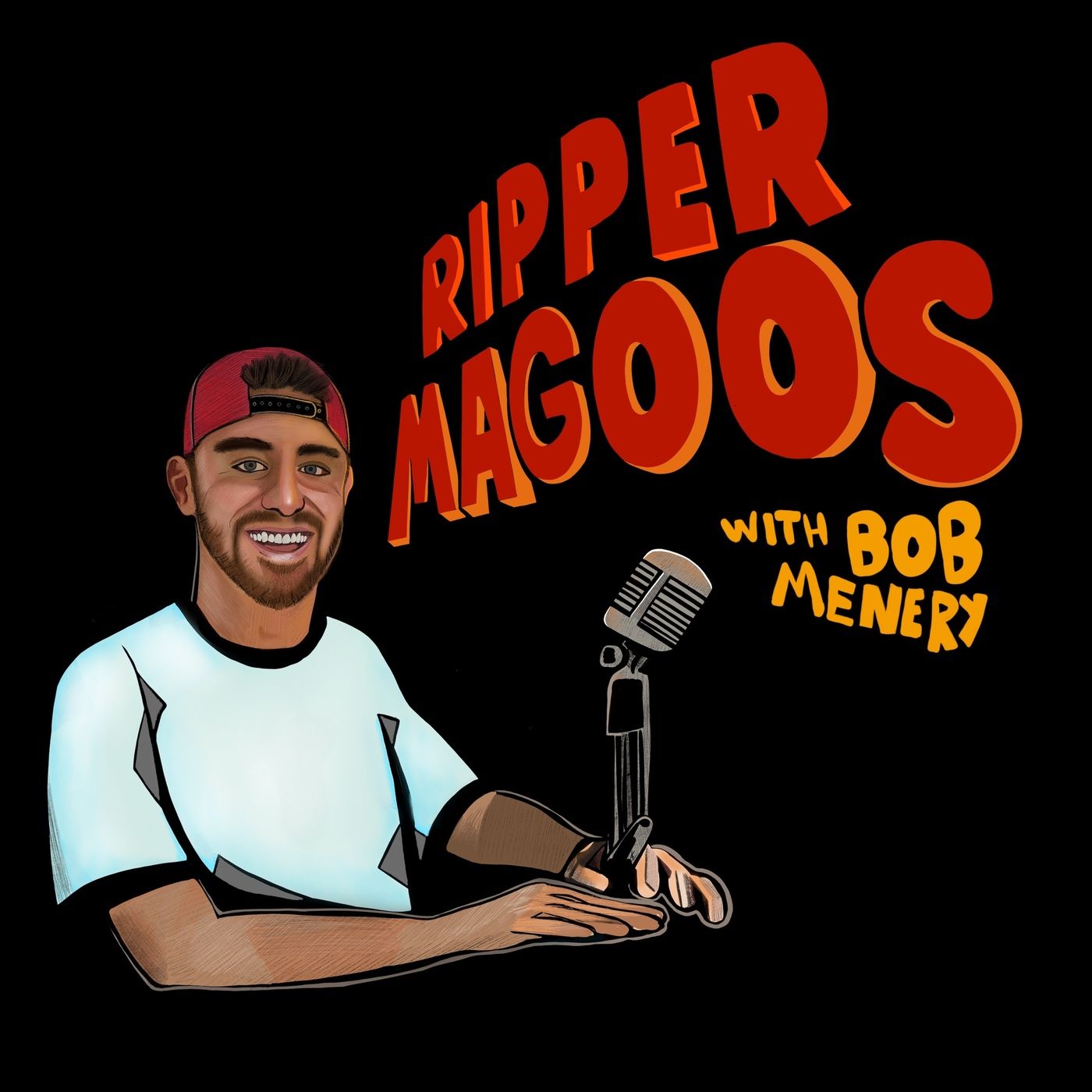 AbracaZAPra
2020-01-1046:54
Antonio Esfandiari joins us to discuss the prop wager with Kevin Hart, poker, getting shot in the chest by Dan Bilzerian, and much more. Episode 16 is LIVE now!!!
We sit down with Charlotte McKinney to discuss dating, modeling, acting, and much more!
We didn't want to bother anyone during the holidays so we decided to keep it in the family. Lauren and Timmy are with friends and family, Bob missed a week of the podcast, and therefore needs to bounce back with a MEGA episode. What a better way than with his own father who is convinced he has a serous gambling problem, which isn't true… or is it?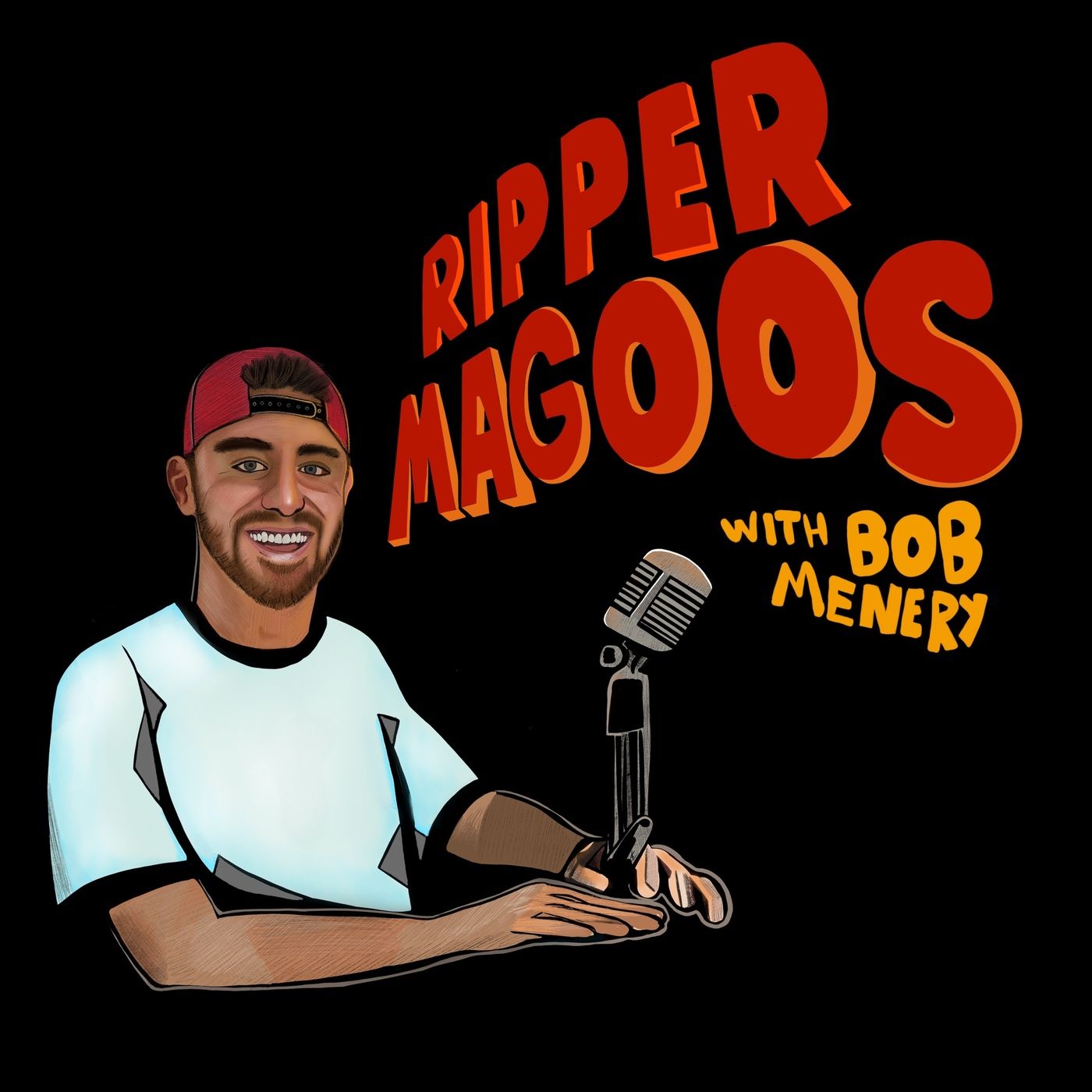 Who's Next
2019-12-1149:14
Ryan Garcia tells the Ripper Magoos Podcast before anyone else when his next fight is. Timmy Bounceback is late again, and the whole "Tyler Perry" audition is suspect. Sesselmann was googoogaga over Ryan. Ryan's quest for 20-0 begins NOW! The next big thing stops by!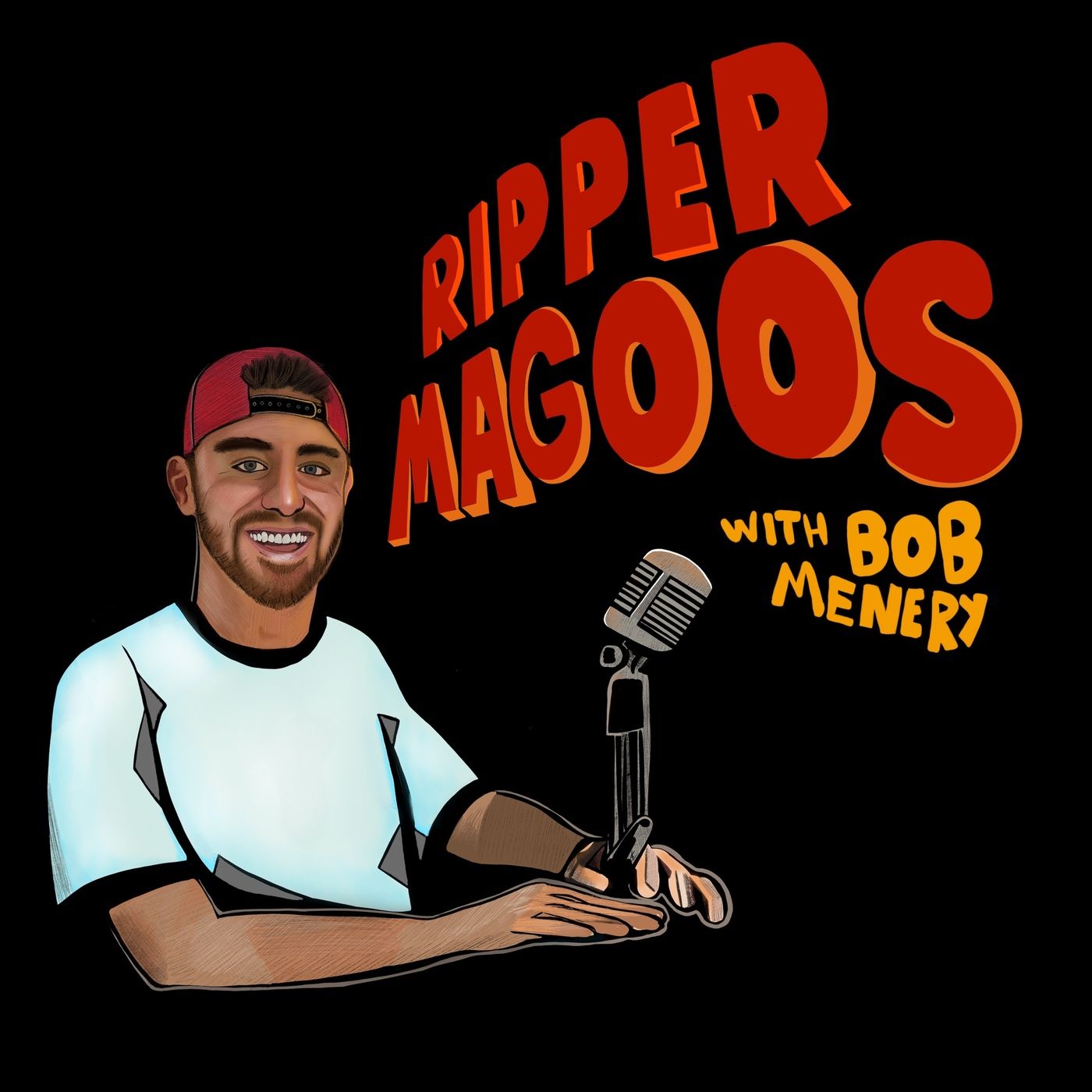 Boobs
2019-12-0546:05
After losing 11,000 Instagram followers for having Jon Voight on the show, Bob was forced to have an EMERGENCY PODCAST. Julia Rose decided in the 7th inning of game 5 of The World Series to rip off her shirt and show her zappers to the world! We do not condone this behavior, however, we had to get to the bottom of it! Timmy also tries to secure a date, but fails miserably. Lauren still remains the only normal one in the room
We sit down with Academy Award winner Jon Voight! Timmy Bounceback earned his respect back by being sober, and as a reward, got to do an acting scene with the Academy Award winner himself. We also dive back into a story from Bobs horrific past.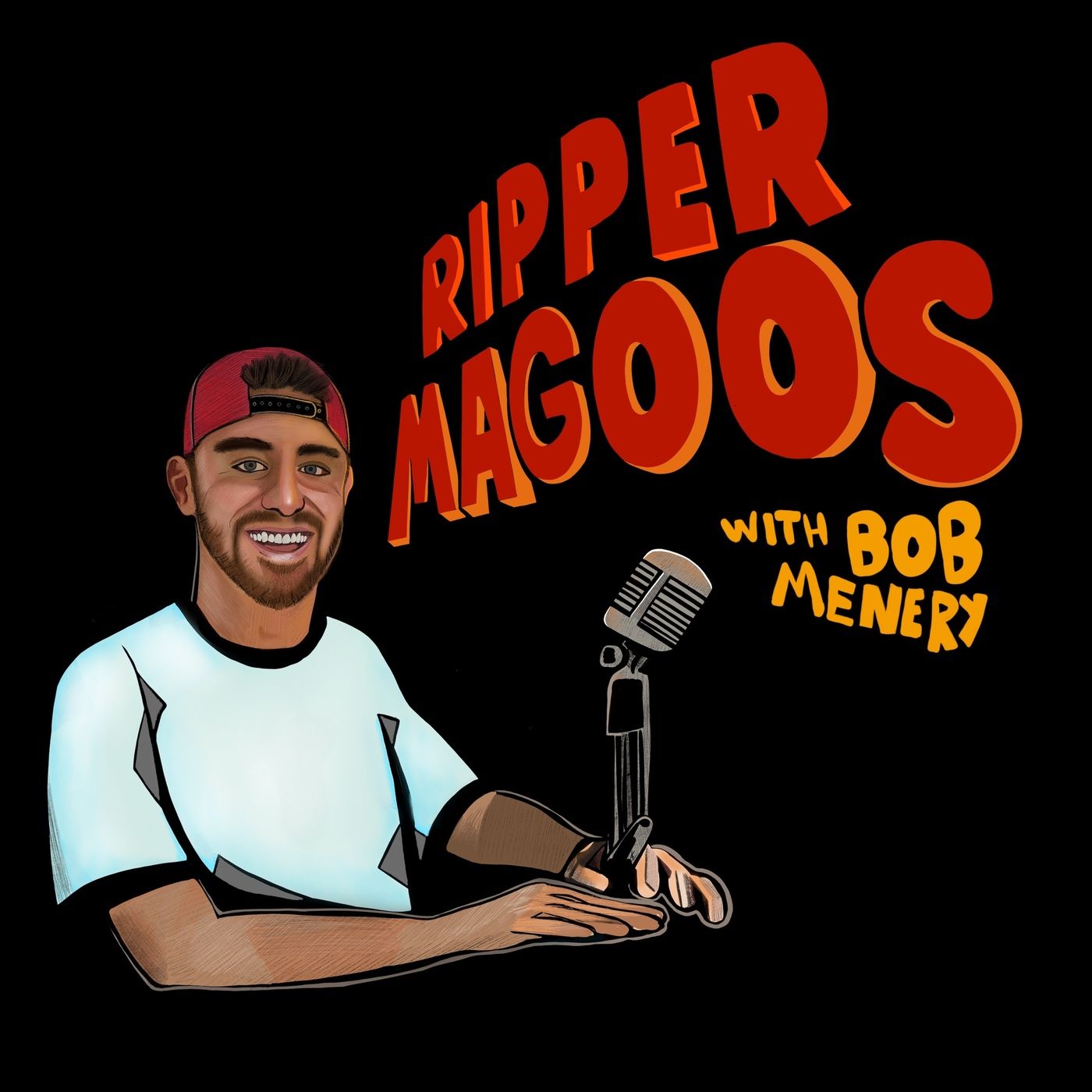 The Comeback Kid
2019-11-2701:17:13
He was in, then out, then in, then out, then back in again. Our longest episode yet due to the fact that Ryan Lochte showed up. Timmy Bounceback was still sour over the fact that Lochte might have banged his ex-girlfriend. So he got absolutely hammered and potentially lost his job. Will Timmy remain on the show after getting absolutely plastered in front of Ryan Lochte? We discuss Brazil, the upcoming Tokyo games, and much more. Also, a special guest appearance from Kevin Connolly (E from Entourage) and even Spider-Man popped in the studio!
The NELK BOYS, for the FIRST TIME ever, explain the REAL reason 9-0 is no longer part of the team. You do NOT want to miss it. Ripper Magoo and FullSend with the COLLAB of the century!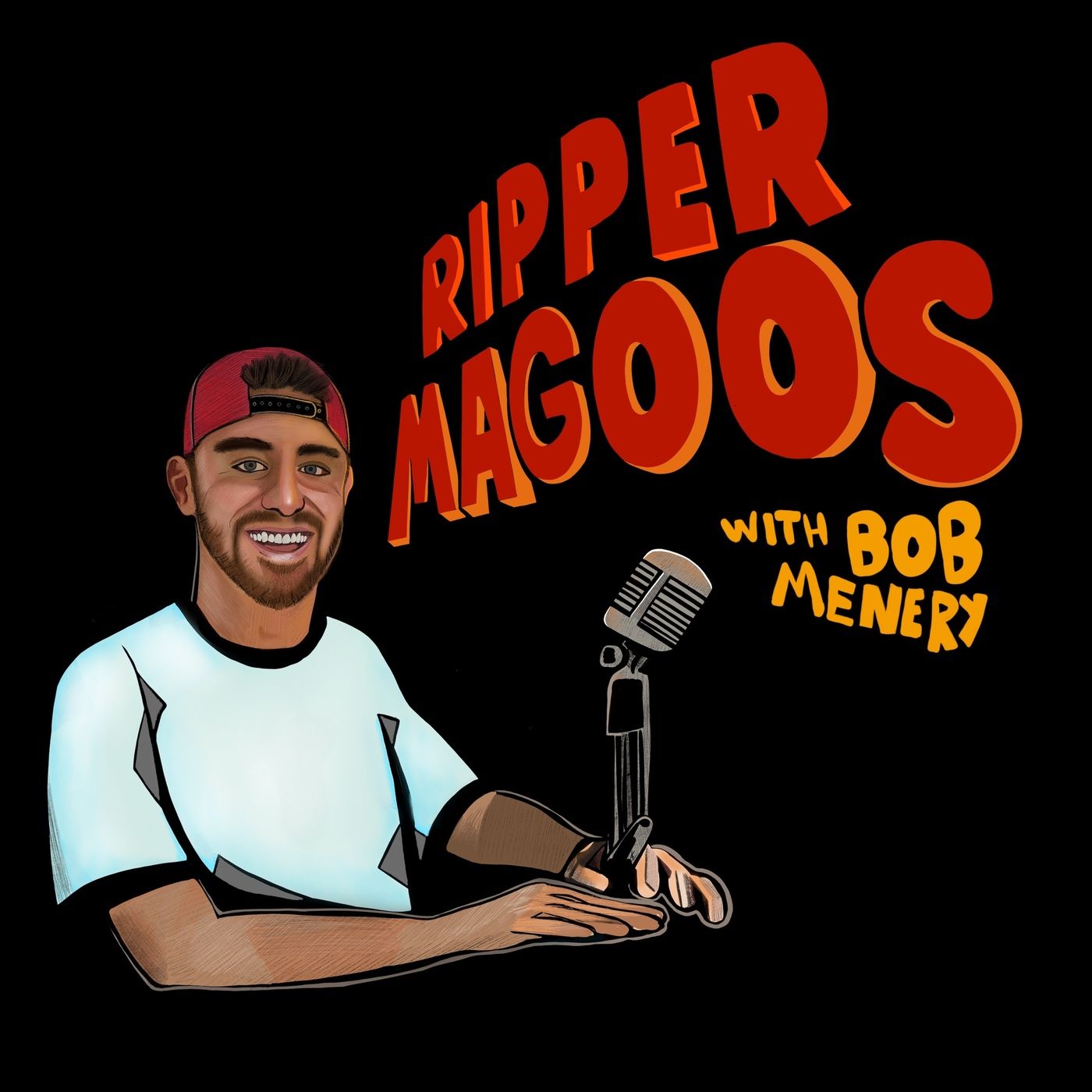 The Diesel
2019-11-1353:48
Bob, Lauren, and Timmy sit down with Shaq to talk about many different things from the night Biggie was killed, to Michael Jackson trying to buy his home, Kobe, LSU vs BAMA prop bets... and lots more. Do NOT miss episode 8 of the Ripper Magoos podcast!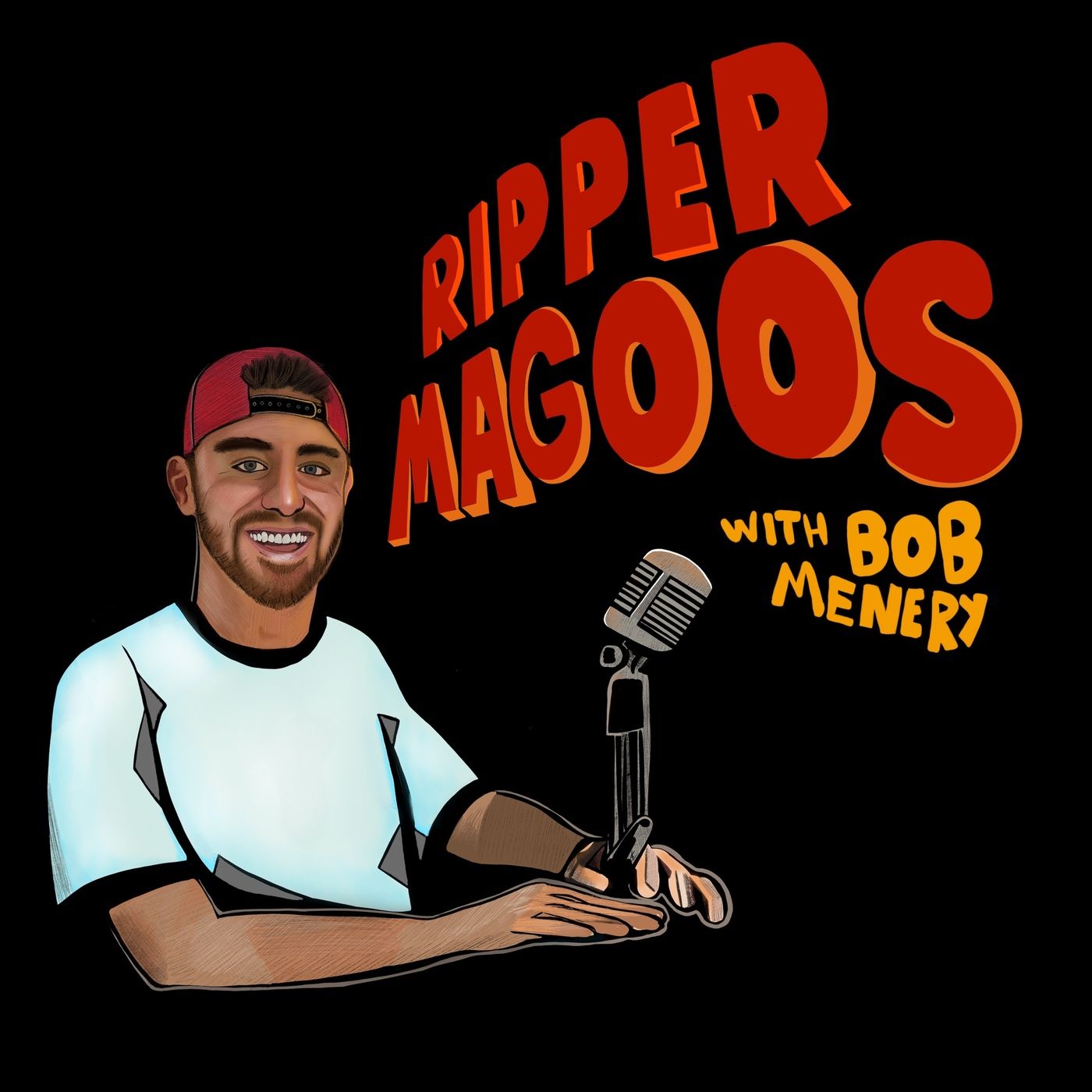 What Up Doc
2019-11-0939:59
Bob and the gang sit down with the Clippers head coach, Doc Rivers, fresh off his $50,000 fine. Bob hadn't slept the night before and didn't do his homework, and for the most part sounded like a misinformed child. Timmy, once again, kissed Doc Rivers' ass, as he does with every guest. As for Lauren, she was daydreaming about her potential date one day with Logan Paul.
United States