Discover
Sacred Ancestry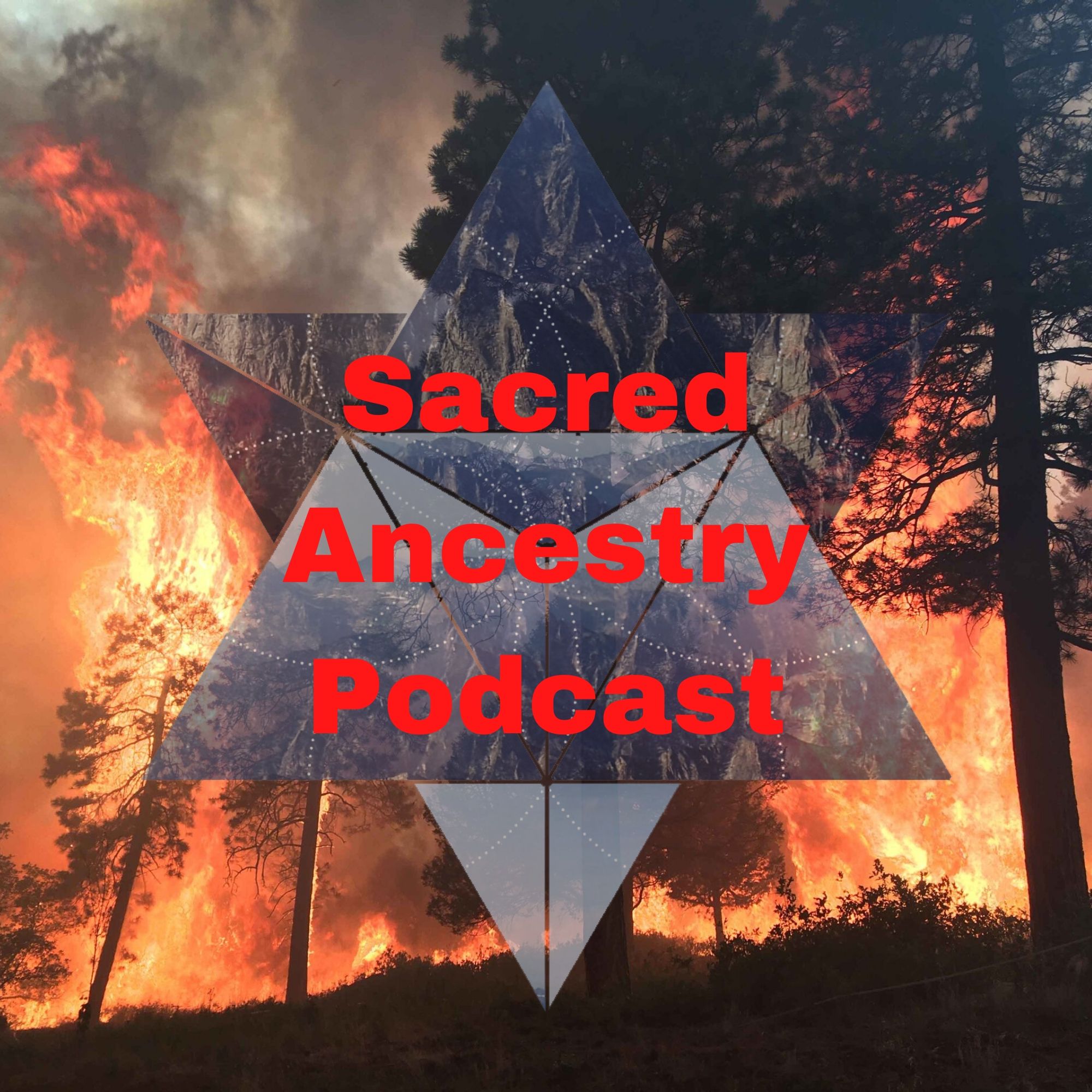 Sacred Ancestry
Author: Thomas M. Wurm
Subscribed: 12
Played: 414
© © MountainMindTricks
Description
In Sacred Ancestry you will learn:*How to master your mindset*Release negative emotions*Install peak performance and create powerful leadershipGet ready for a revolution in mind, body, and spiritGo deep with powerful guests that explains the truth behind personal development and teach you how to find your sacred ancestry.Sacred Ancestry means coming back to the light deep within yourself so you can spiral upward toward your highest potential.There will be fringe topics and alternative views expressed here so get ready to have your mind blown!Connect with me at www.MountainMindTricks.com
My speech from the Virtual Youth Conference recently.I touch on everything from perception is a projection, growth mindset, five principles of success, why you should redirect your energy like water, and much more.Get ready to feel empowered and ready to take on your heart's calling. Take the five principles of success and apply it now! Let go of your limiting beliefs and create a new definition for yourself. The highlight "you have everything inside of you to succeed, right now, you just have to listen" 
Elemental Soul Medicine
2020-05-2658:48
Join me for this amazing Interview with Laura Valenti! We journey through mindfulness, breathwork, soul retrieval, the phoenix process, and coming back to your feet. If you want to change your habits you need to listen to this one. Laura is a certified Movement Medicine teacher and facilitator. She works with the Heart and SEER – Systemic Essential Energy Retrieval, Ritual & Ceremony, Soul Retrieval, and the Phoenix Process, dancing with life cycles, from birth to death. She is a qualified sound & voice therapist. She weaves together this diverse range of practices and powerful modalities, tailoring the different elements to help you move through challenges easily, gracefully, and confidently to take action. She says "What I most want for you is to feel good about yourself. I want you to know that everything is going to be okay. You don't have to face this new chapter alone. And, I want to help you feel comfortable with who you are, so you create a life for yourself that makes a difference." Find Laura Valenti @:LAURA@ELEMENTALSOULMEDICINE.COMhttps://www.facebook.com/elementalsoulmedicine/https://www.elementalsoulmedicine.com/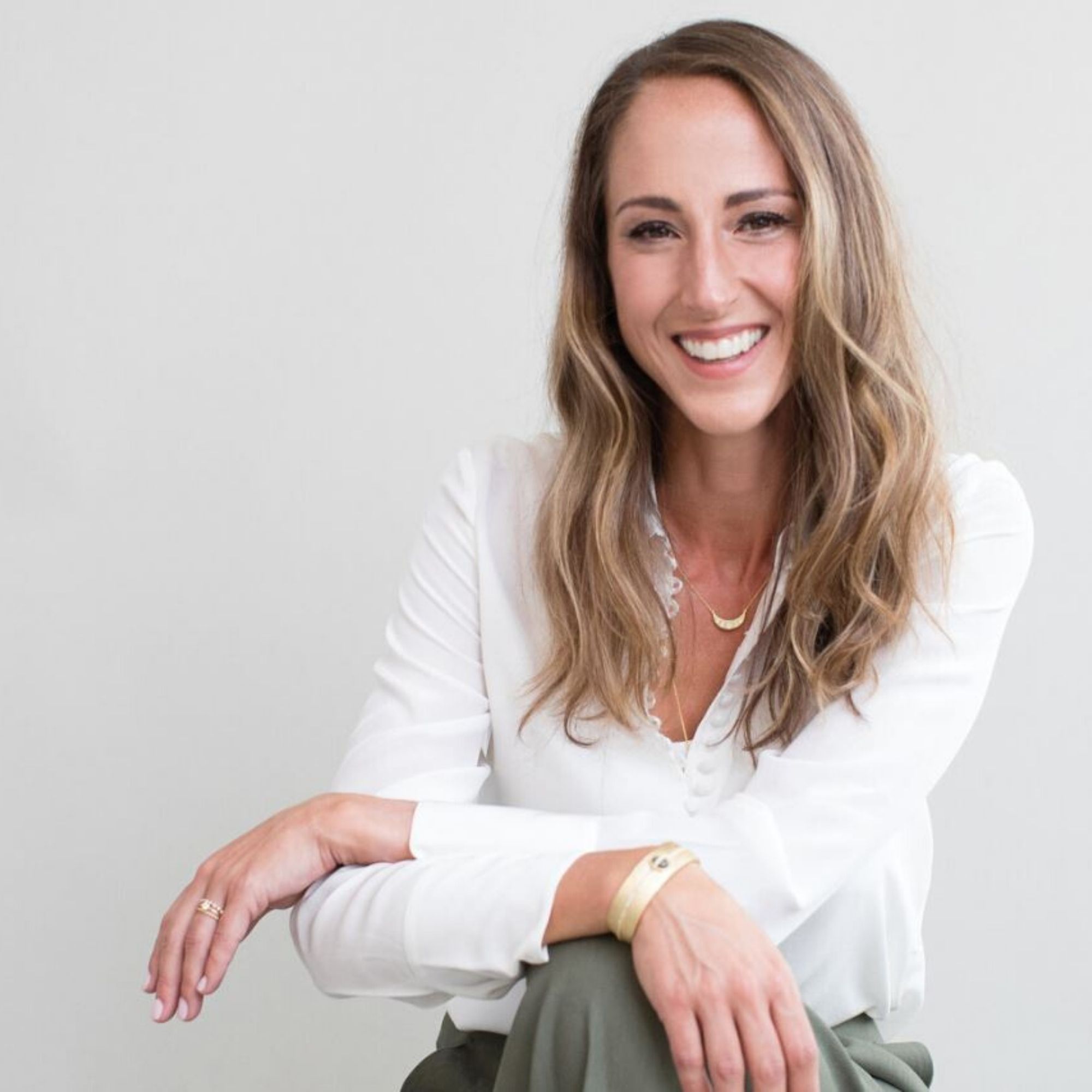 We talk about everything leadership and why leading yourself before leading others is so important in wildland fire. LAURA CALANDRELLATransforming collaborative leadership to shape our planet's futureCollaboration Strategist | Dialogue Facilitator | Leadership CoachRelationship is the most powerful tool we have to create impact. When we cultivate relationship with ourselves and one another, we become leaders capable of collectively solving our toughest environmental issues.In the complexity of today's world, collaboration is about more than how we work together. It's about dissolving the borders and barriers that separate our efforts. In doing so, we clear a path for shared stewardship of our natural resources, the people they support, and the economies they fuel.I put leaders on the clear path to collaboration.I guide the growth of individuals, teams, and multi-sector partnerships who are ready to do the hard work of affecting change from the inside out. I help them break down stuck patterns of thinking, acting, and relating, so that breakthrough ideas for sustainability emerge.No one person, team, or organization is in charge anymore. We're all in this together. It's time for a new kind of collaboration. It's time for a fresh approach to engage the important challenges we face. It's time for our next evolution as leaders. Contact Laura at:https://www.lauracalandrella.com/https://www.linkedin.com/in/lcalandrella 
Welcome my Master Practitioners of NLP, Hypnosis, and MER that I use for my clients before we start the coaching process. Learn how to overcome adversity and create opportunity out of obstacles in life Get ready for a deep dive into mental emotional release and why we are all energy! Find Alan Wade and Cindy Preston @themagicwithinseries@gmail.commagicwithin.cathemagicwithinseries.com
We go deep into our psychedelic experiences and what we learned from them. Why preparation, protection and breathing are essential with any spiritual practices. Get ready to blast off into space. MountainMindTricks.com
Major technical Difficulties from a live Facebook interview that I turned into a podcast. There is no audio from Alan and Cindy but you will hear me refer to them. They will be on the podcast soon
Learn from a NLP Instructor and Master Practitioner how to change you mindset and be in control of your thoughts, feelings, and beliefs today. In these hard times it's important to focus on the things we can control, our mind and how we react to the stress of the pandemic. Find Susan Wood @:Susanpalmerwood.com* Hello@susanpalmerwood.com* Facebook.com/susanpalmerwood* Instagram.com/susanpalmerwood* LinkedIn.com/in/susanpalmerwood* Brand new group! Facebook.com/groups/everydaymindset* mindset reflections and song lyrics: Instagram.com/musicandthemindset
Coming at you with some motivation to get you to dig deep into what you need to be doing to take care of yourself. If you find yourself overcome with fear, sadness, or anger, during these strange times. Listen to this!! Its time to create a mindset that can overcome any obstacle!
Tania Glenn responded to the terrorists' attacks at the Murrah Federal Building in Oklahoma City in 1995 and to Ground Zero in New York City in 2001, the Dallas Police shootings in 2016 and the Active Shooter at the Ft. Lauderdale Airport in 2017 as a first responder and licensed clinician from Austin, TX. In responding to man-made and natural disasters, Tania also reported to New Orleans after Hurricane Katrina in 2005. Having worked with thousands of homeland defense and security professionals in supporting multiple military campaigns and/or critical incidents, Tania specializes in the identification and treatment of severe stress and trauma. And because Tania focuses on the aviation, military, and public safety communities, she has worked with hundreds of individuals in combating their PTSD. Tania has been in practice for twenty-eight years interacting with professionals from the federal, state, and local arenas. Tania's colleagues refer to her as a "warrior healer" because she is passionate about her work and dedicates her practice to helping those who serve and protect. Show Notes: https://www.taniaglenn.com/
Guided Meditation Heal your Mind, Body, and Spirit
Are you working toward goals that seem out of reach? You need to listen to this. Remember there is no failure only feedback. Get ready for some Motivation! Show Notes: https://www.coasttocoastam.com/article/sea-monster-remains-found-in-scotland https://www.coasttocoastam.com/article/video-angelic-weather-phenomenon-photographed-in-england https://www.coasttocoastam.com/article/survey-finds-61-of-americans-want-the-government-to-declassify-ufo-files
Connect with Mother Earth and Father Sky to bring in divine energy for protection. This meditation protects your energy going into any event where you share energy with people.
Welcome Meaghan Leigh to the show again! We talk about everything from first responder suicide, mental health first aid, bullying, fear of seeking help and more. You can find Meaghan Leigh's Foundation on Facebook. Join her FB group called Tim's House For First Respponders Support her mission by buying an amazing shirt @ https://www.bonfire.com/tims-house-round-2/
Today I talked to my best friend Jonathan Bessey. We explore everything from nature, nervous system healing, breathwork, earthing, flow states, float tanks, emotional impacts of gardening and landscaping. If you are in the Seattle area and you want to transform your yard into a healing space, check out Jonny's business. https://greenheronsustainable.com/
Join me for an amazing interview with Maeghan Leigh about her foundation Tims House that helps first responders with mental health. We discuss everything from PTSD, Suicide, to spirits leaving the body, and the ancestral lineage of fighting fire. You can find Meaghan in her Facebook group called Tims House for First Responders Add her on Facebook: Meaghan Leigh Email Meaghan @ mmcgorty99@gmail.com
Are you tired of suffering in silence because you don't have any self-worth? Are you looking to connect with your Feminine Power so you can become empowered to be who you are meant to be with confidence? Are you ready to face your pain and create healing through finding your power as a woman? This episode I am so blessed to be joyed by the wonderful Hayley Woodgate. In this episode, you will her awakening stories, why she became a coach and where she is going! Hayley works with her ancestors and spirit guides her every move in her amazing journey through suffering to healing others. Find Hayley at: www.hayleywoodgate.co.uk
Today we talk about Neuro-Linguistic Programming and Mental Emotional Release. If you want to learn how to release past traumas, PTSD, quit smoking, etc... Listen to this show. Alan and Cindy Wade are International Best Selling Authors and Addiction Counselors for many years before they found these powerful techniques. Reach out to Alan and Cindy through: Magicwithin.ca The Magic Within: How to Transform your life Awakening: Out of the Darkness into the light Both Books can be found on Amazon.com
DO NOT LISTEN TO THIS DRIVING This Guided Meditation teaches you how to send your energy into the Earth for grounding and recycling. Learn from the trees in the visualization then go out and DO IT! *This has Theta Brainwave Binaural Beats-->NOT SUGGESTED FOR PEOPLE WITH EPILEPSY
Quantum Mindset, NLP, Internal Leadership. Powerful episode! Lead yourself before you lead others. I had some technical difficulties last week so there is a rough transition around 12 minutes. Worth it. www.MountainMindTricks.com Internal Leadership ebook--> https://read.amazon.com/kp/embed?asin=B07Z9Q2JG8&preview=newtab&linkCode=kpe&ref_=cm_sw_r_kb_dp_M-C1DbQTXPDB2
Just two soul brothers talking about consciousness on all levels. We cover everything from children remembering past lives, Micheal Newton's lives between lives, divine energy, unconditional love, plant medicine, and why flow state is so important. This is a deep dive into the human experience. For Seattle Folks: check out https://greenheronsustainable.com/ www.mountainmindtricks.com www.facebook.com/MountainMindTricks www.instagram.com/MountainMindTricks Contact me if you are interesting 1 on 1 coaching. MountainMindTricks@gmail.com
United States