Discover
Sacred Ancestry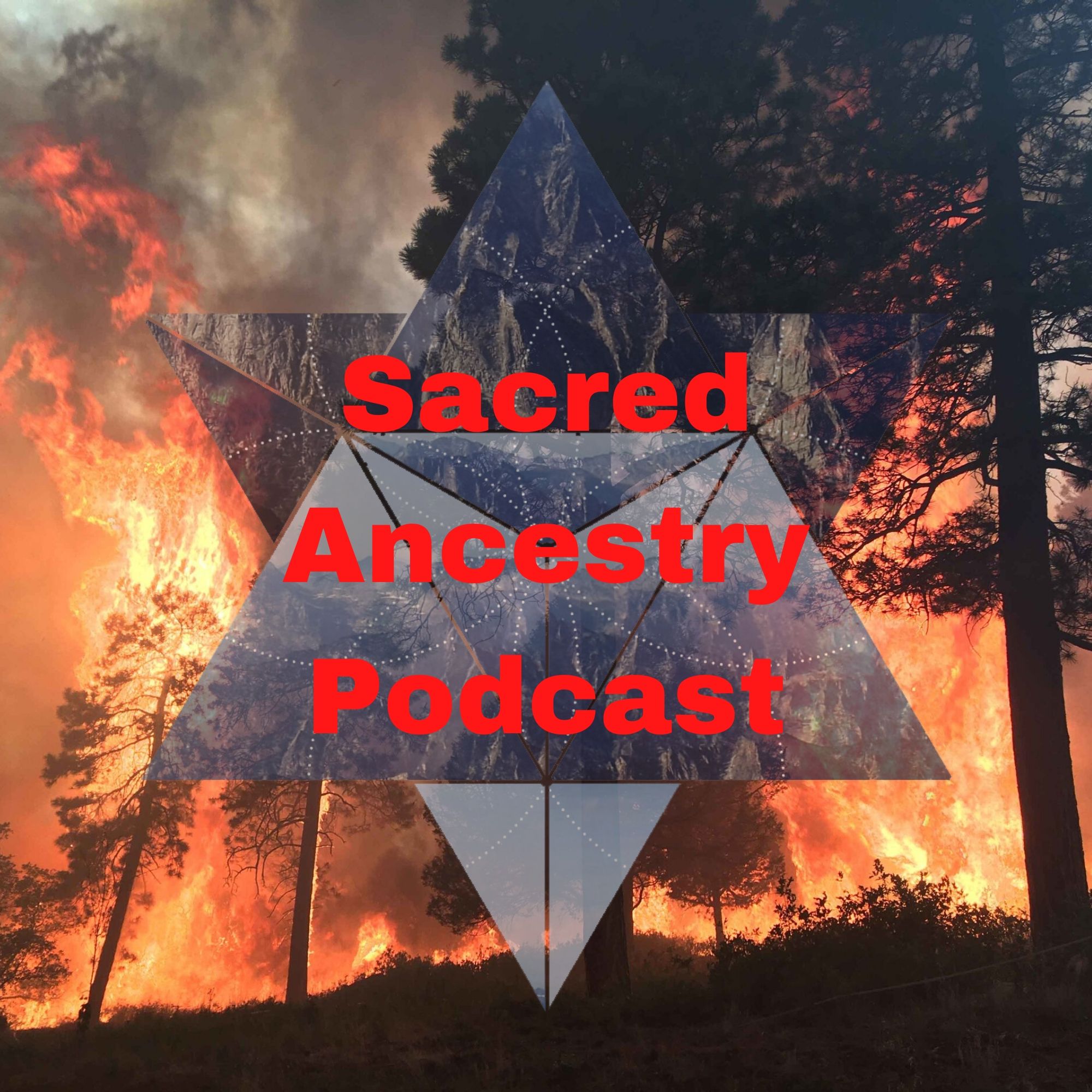 Sacred Ancestry
Author: Thomas M. Wurm
Subscribed: 13
Played: 480
© © MountainMindTricks
Description
In Sacred Ancestry you will learn:*How to master your mindset*Release negative emotions*Install peak performance and create powerful leadershipGet ready for a revolution in mind, body, and spiritGo deep with powerful guests that explains the truth behind personal development and teach you how to find your sacred ancestry.Sacred Ancestry means coming back to the light deep within yourself so you can spiral upward toward your highest potential.There will be fringe topics and alternative views expressed here so get ready to have your mind blown!Connect with me at www.MountainMindTricks.com
Maggie Dong is a fitness trainer, coach, and fellow podcaster. Join us for an amazing ride into fitness. We spiral deep into physical, emotional, mental, and spiritual fitness. If you have tried getting healthy, and then you lose all again, this show is for you. The Links:Podcast - Mind Muscle Enlightenment: https://maggie.libsyn.comInstagram @maggiedong_ https://instagram.com/maggiedong_Facebook: https://www.facebook.com/maggiedongfitnessCoaching program - Magnetic Attractor: https://bit.ly/37gHJZNCoaching program - Confidently Lean Method: https://bit.ly/2RQ4w5N
Dawna Campbell has the ability to assist you in creating a life of Happiness, Prosperity, and Love. The heart is the bridge, between the body and mind, between spirit and matter. We discover a life full of joy when the heart is restored, rebalanced, and recreated. The Universal Love Force Energy is at this very seat of creation. By leading with the heart from the inside, we can create an abundant mindset full of happiness, prosperity, and love in our world on the outside. The Links: Website: https://dawnacampbell.comFacebook: https://www.facebook.com/healingheartincTwitter: https://twitter.com/healingheartincLinkeden: https://www.linkedin.com/in/dawnacampbell/Instagram: https://www.instagram.com/healingheartinc/
Quantum Recovery
2020-11-2501:01:55
Join me and Daniel Ide, as we talk about addictions, how to overcome them, and Quantum Recovery. What is the deeper mental or emotional issue behind the addiction and how do you resolve those inner conflicts. We go deep into the mind-body-energy connection and how addictions are easy to overcome if you have the right tools. 
Realize hope as we talk about their new book Called Awakened: The Magic Within Triumph over Trauma Vol 1. This book was crafted by 14 authors and I am so blessed to be a contributor to this amazing book. We talk about that moment when someone's mind shifts and choose a new perspective that changes their life. This episode is healing, empowering, and leaves you with a sense of hope to change your life.  https://www.facebook.com/cindy.preston.902https://www.amazon.com/Awakened-Magic-Within-Triumph-Trauma/dp/B08HGTJG2Whttps://www.themagicwithinseries.com/themagicwhithinseries@gmail.com 
Join me and Willow Merrit for an interview about life after fire. If you are on the fence about staying in wildland fire, you have to listen to this episode. Willow left wildland fire to pursue her dream of becoming a chocolatier and she is crushing it. Her business is thriving and an example of how you could change your life. Topics covered are entrepreneurship, wildland fire, mindset, and business.   Yeti Chocolates Ships USA wide so make an order here: https://www.yetichocolates.com Find Yeti Chocolates here: Instagram - @yetichocolatesFacebook - www.facebook.com/yetichocolates
Join me and Blaine Seitz for an amazing interview about the parallels of professional athletes and wildland firefighters. The way Blaine coaches his PGA golfers is the same way we talk about peak performance in wildland fire.  Blaine Seitz, PGA, TPI F2, MWOD, KVestOwner, Tour Shot Golf Academy Check Out my NEW BOOK, "Better Golf from the Inside Out" Free Download Click Here---THE MOBILITAS MANIFESTO "There's more to playing great golf than just the swing... The Mobilitas Method focuses on all the ingredients needed to play the best golf of your life; Mindset, Wellness, Mobility, Fitness, Performance… When you can find yourself in a better place physically and mentally, you will perform to your greatest potential. It's only when you trust yourself and let all the pieces of the puzzle fall together without trying to force the results that you'll finally achieve what you're looking for. Remove your limitations. Move Better - Play Better"
Join me and Evie Shaw for an amazing show about gratitude and how she turned misfortunes into gratitude. Evie's story is compelling and will give you hope even in the deepest grief of losing a loved one. An amazing way to start the new season! The Book~https://bit.ly/MagicWithinBook   Evie's Links~Liveyourdreamevie@gmail.com Liveyourdreamevie.com Fb - Evie Shaw IG - liveyourdreamevie44
If you have teenagers that are making you go crazy, you need to listen to this episode. This is a powerful interview and I am so blessed to have Murieele on the show. She is full of wisdom, amazing techniques, and she can help all of the single moms out there. If I could go back in time, I would ask her to coach my mother when I was teenager, because I was horrible. So this episode hits close to home. Love you, mom!Murielle Fellous says,"As I was healing, I made a decision: the fear and pain had been so strong and debilitating that I made it my mission to ensure that no single mom out there should to struggle alone like I did."In this episode, we talk about, how to:identify and shift the subconscious patterns that don't serve you​Connect with your inner wisdom and your true power​Learn how to Co-parent with the UniverseLove yourself more Increase your inner peace and sense of self-worthFeeling more supported and trusting lifeIf you are a fire wife with kids or have a wife and you are in wildland fire, you need to listen to this.  
Master Your Relationships
2020-06-22--:--
Join me for this amazing episode with Break Up to Wake Up coach and podcast host of What's Your Leap, Jocelyn Bellows. We dive deep into what breaking up with your old identity looks like. How starting with detoxing your body will lead you into a mind detox that will change your life. She gives you techniques that will help you cut energetic cords to the people that take your energy. We talk about limiting beliefs and why matching your values to your partners is the foundation of a healthy relationship.Learn to master your relationships and choose self-love every time.Find Jocelyn Bellows @:https://www.facebook.com/jocelyn.bellowswhiteheadhttps://anchor.fm/whatsyourleap 
Join me for an amazing interview with Kelly Moriarty! Kelly teaches women how to manage their stress, energy & anxiety so they can live insanely good lives!She was a veterinarian surgeon with overwhelm, anxiety, surrounded by too much masculinity at work... Her career was taxing her mind, body, and spirit and she turned it all around with yoga. Kelly left her anxiety, back pain, and gut infections and started a life of healing others through yoga and nutrition, She now owns a gym with her husband, teaches yoga full time, and has created the life she has always wanted. We talk about everything from the medicalized mindset vs holistic health, masculinity overwhelm in male-dominated careers, and how to shift your life through yoga and breath. Find Kelly Moriarty @https://thegreenbodyplan.com/podcast/https://www.instagram.com/kelmoriarty/facebook.com/groups/thegreenbodyplan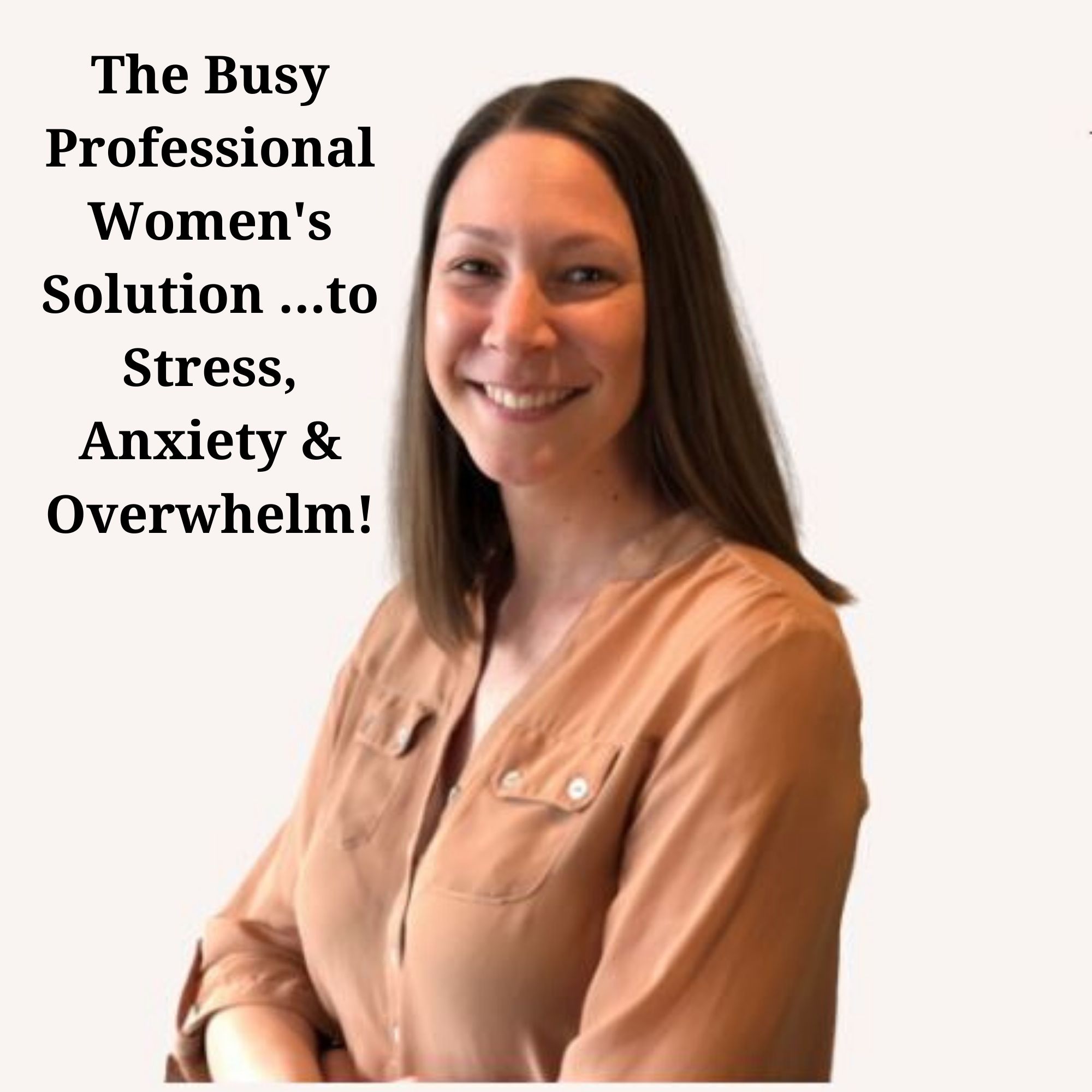 Chaos to Clarity
2020-06-07--:--
The Chaos to Clarity Reset MethodCreateCreate a clear vision for yourself and for your ultimate Mindset, Wellbeing, and ClarityIdentifyIdentify the roadblocks to your vision – including limiting beliefs, negative thoughts, trapped emotions and past traumasResolveRelease, process, and clear the underlying root cause of your roadblocksRebalanceHolistically re-balance your Mind, Body, and Spirit to integrate and reaffirm your resolution Empower*Education and training of advanced resolution methods customized to your personalized program Lisa Gumieniuk is one of the most powerful coaches I have encountered. This show will give you the tools to overcome stress and start rebuilding your mindset today. We talk about stress and how it is 90% of the cause behind chronic illnesses and when we reduce stress we prolong our life. We do a tapping exercise and I shift my own stress on air, don't miss it. Lisa has personally overcome chronic pain and illnesses and now her healing journey is healing others! Find Lisa @https://www.lisagumieniuk.com/https://www.facebook.com/lisa.gumieniukhttps://www.facebook.com/groups/chaostoclarityreset
My speech from the Virtual Youth Conference recently.I touch on everything from perception is a projection, growth mindset, five principles of success, why you should redirect your energy like water, and much more.Get ready to feel empowered and ready to take on your heart's calling. Take the five principles of success and apply it now! Let go of your limiting beliefs and create a new definition for yourself. The highlight "you have everything inside of you to succeed, right now, you just have to listen" 
Elemental Soul Medicine
2020-05-26--:--
Join me for this amazing Interview with Laura Valenti! We journey through mindfulness, breathwork, soul retrieval, the phoenix process, and coming back to your feet. If you want to change your habits you need to listen to this one. Laura is a certified Movement Medicine teacher and facilitator. She works with the Heart and SEER – Systemic Essential Energy Retrieval, Ritual & Ceremony, Soul Retrieval, and the Phoenix Process, dancing with life cycles, from birth to death. She is a qualified sound & voice therapist. She weaves together this diverse range of practices and powerful modalities, tailoring the different elements to help you move through challenges easily, gracefully, and confidently to take action. She says "What I most want for you is to feel good about yourself. I want you to know that everything is going to be okay. You don't have to face this new chapter alone. And, I want to help you feel comfortable with who you are, so you create a life for yourself that makes a difference." Find Laura Valenti @:LAURA@ELEMENTALSOULMEDICINE.COMhttps://www.facebook.com/elementalsoulmedicine/https://www.elementalsoulmedicine.com/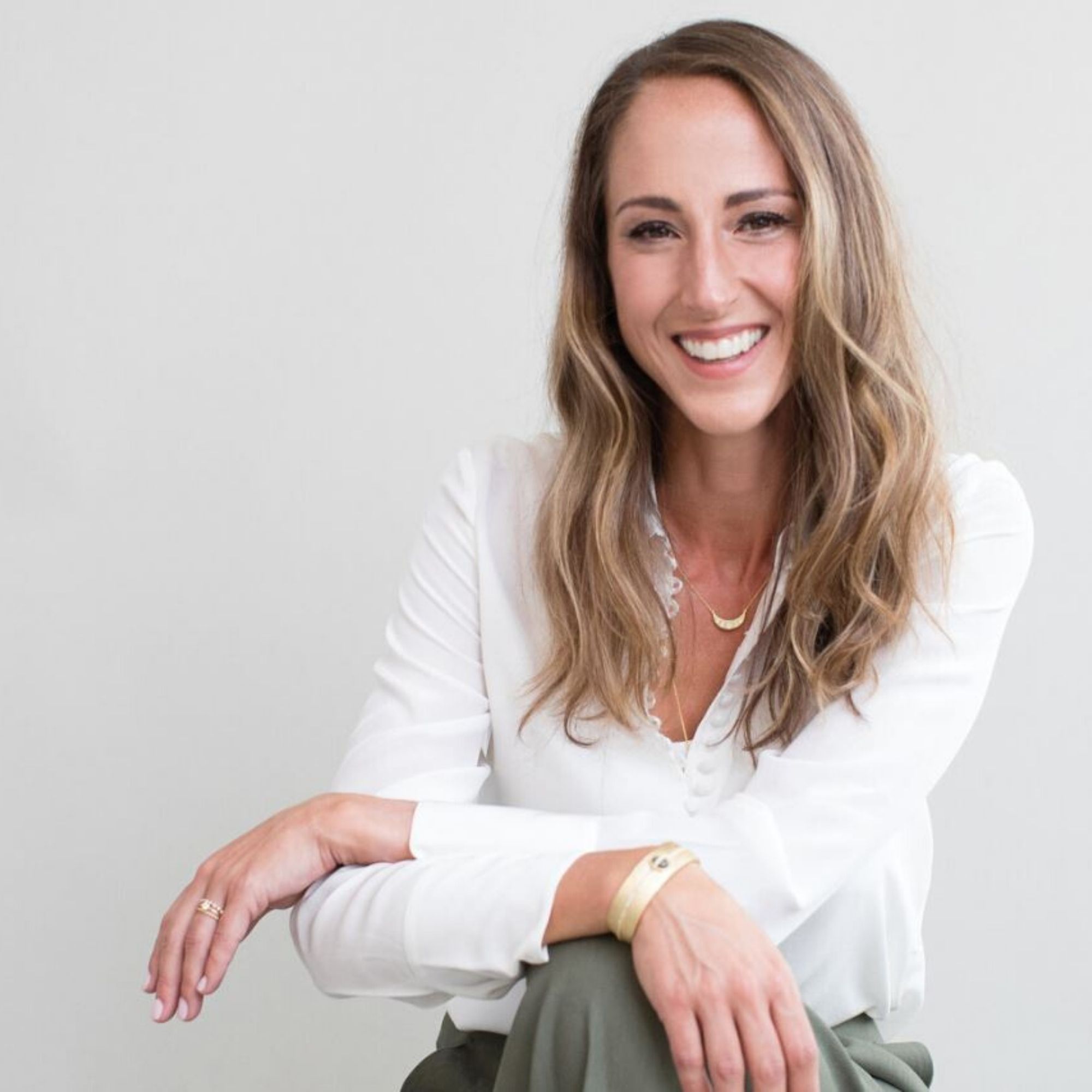 We talk about everything leadership and why leading yourself before leading others is so important in wildland fire. LAURA CALANDRELLATransforming collaborative leadership to shape our planet's futureCollaboration Strategist | Dialogue Facilitator | Leadership CoachRelationship is the most powerful tool we have to create impact. When we cultivate relationship with ourselves and one another, we become leaders capable of collectively solving our toughest environmental issues.In the complexity of today's world, collaboration is about more than how we work together. It's about dissolving the borders and barriers that separate our efforts. In doing so, we clear a path for shared stewardship of our natural resources, the people they support, and the economies they fuel.I put leaders on the clear path to collaboration.I guide the growth of individuals, teams, and multi-sector partnerships who are ready to do the hard work of affecting change from the inside out. I help them break down stuck patterns of thinking, acting, and relating, so that breakthrough ideas for sustainability emerge.No one person, team, or organization is in charge anymore. We're all in this together. It's time for a new kind of collaboration. It's time for a fresh approach to engage the important challenges we face. It's time for our next evolution as leaders. Contact Laura at:https://www.lauracalandrella.com/https://www.linkedin.com/in/lcalandrella 
Welcome my Master Practitioners of NLP, Hypnosis, and MER that I use for my clients before we start the coaching process. Learn how to overcome adversity and create opportunity out of obstacles in life Get ready for a deep dive into mental emotional release and why we are all energy! Find Alan Wade and Cindy Preston @themagicwithinseries@gmail.commagicwithin.cathemagicwithinseries.com
We go deep into our psychedelic experiences and what we learned from them. Why preparation, protection and breathing are essential with any spiritual practices. Get ready to blast off into space. MountainMindTricks.com
Major technical Difficulties from a live Facebook interview that I turned into a podcast. There is no audio from Alan and Cindy but you will hear me refer to them. They will be on the podcast soon
Learn from a NLP Instructor and Master Practitioner how to change you mindset and be in control of your thoughts, feelings, and beliefs today. In these hard times it's important to focus on the things we can control, our mind and how we react to the stress of the pandemic. Find Susan Wood @:Susanpalmerwood.com* Hello@susanpalmerwood.com* Facebook.com/susanpalmerwood* Instagram.com/susanpalmerwood* LinkedIn.com/in/susanpalmerwood* Brand new group! Facebook.com/groups/everydaymindset* mindset reflections and song lyrics: Instagram.com/musicandthemindset
Coming at you with some motivation to get you to dig deep into what you need to be doing to take care of yourself. If you find yourself overcome with fear, sadness, or anger, during these strange times. Listen to this!! Its time to create a mindset that can overcome any obstacle!
Tania Glenn responded to the terrorists' attacks at the Murrah Federal Building in Oklahoma City in 1995 and to Ground Zero in New York City in 2001, the Dallas Police shootings in 2016 and the Active Shooter at the Ft. Lauderdale Airport in 2017 as a first responder and licensed clinician from Austin, TX. In responding to man-made and natural disasters, Tania also reported to New Orleans after Hurricane Katrina in 2005. Having worked with thousands of homeland defense and security professionals in supporting multiple military campaigns and/or critical incidents, Tania specializes in the identification and treatment of severe stress and trauma. And because Tania focuses on the aviation, military, and public safety communities, she has worked with hundreds of individuals in combating their PTSD. Tania has been in practice for twenty-eight years interacting with professionals from the federal, state, and local arenas. Tania's colleagues refer to her as a "warrior healer" because she is passionate about her work and dedicates her practice to helping those who serve and protect. Show Notes: https://www.taniaglenn.com/
United States