Claim Ownership
Author:
Subscribed: 0
Played: 0
Description
News this week on an Exorcist remake, a Star Trek crossover, Sandman scores, Witcher costumes and more Black Canary. Interview previews with Emmy nominees Parker Chehak ,Chris Wright of See, and Foundation's Addie Manis.
Actor plays Sandra in Tales Of The Walking Dead. We also chat about her film she directed Egg Party and her roles in Invasion, Ray Donovan and The Blacklist. Get commericial free episodes of Sci-Fi Talk at scifitalkplus.supercast.com
Actor returns as Dr Ian Malcom talks about his old friends.
Interview with Emily De Margheriti about her role as Alex in the comedy-horror film which premiered at South By Southwest . Subscribe to Sci-Fi Talk Plus for commericial free podcasts at scifitalkplus.supercast.com
Taika Waititi and Tessa Thompson talk about the movie and their roles as Korg and King Valkyrie in the lastet Marvel adventure.
Interviews from Dungeons And Dragons Honor Among Thieves, John Wick 4, Light And Magic, Prehistoric Planet, and Prey. Special thanks to 20 Century Fox, Paramount Pictures, Lionsgate, Walt Disney Pictures and Apple TV Plus for the audio supplied. Get commericial free episodes at scifitalkplus.supercast.com
Author of Age-Decoded about a process to slow down the aging process through genetic science.
This episode has news on Lord Of The Rings Rings Of Power, Black Panther 2 Wakanda Forever, Batgirl no more, Godzilla on TV and more. Interview previews include Jodi Balfour of For All Mankind, David Bentacourt of The Washington Post and Time Detectives director, Charlotte Mikkelborg. Get commercial free podcast episiodes at scifitalkplus.supercast.com
A chat with editor James Aquilone about this new horror anthology on Kickstarter that will be available hard cover and as a comic featuring illustrations by J.K. Woodward
Actor talks about playing Ellie Sadler again. Special thanks to Universal Pictures and EPK.TV for the audio.
Writer and Illustrator of the Black Sand Beach graphic novel series talks about thelastest issue number three plus his creative process then he leads me on a tour of The Black Sand Beach world. Premium Podcast has The Mix 100 top episodes based on downloads at scifitalkplus.supercast.com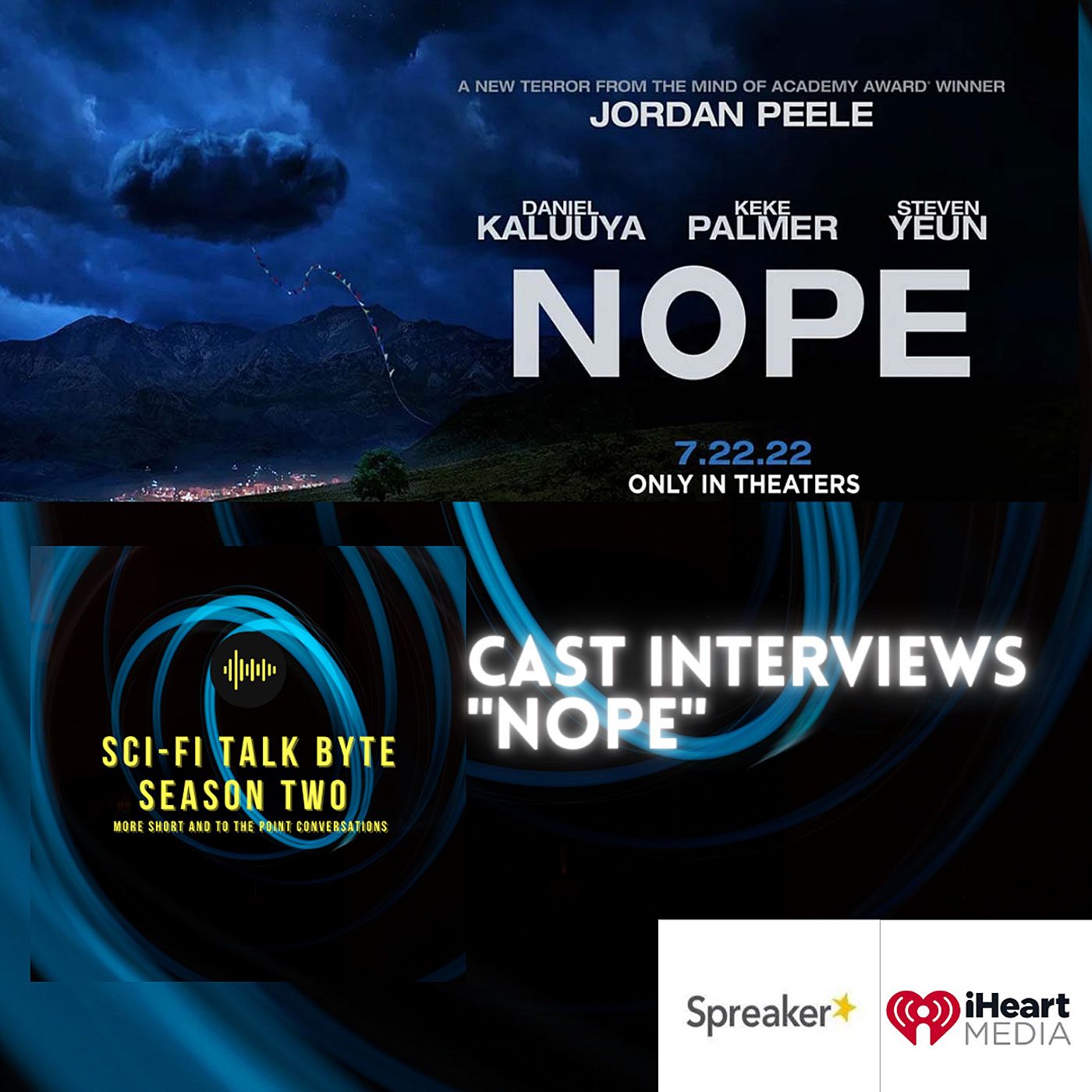 Keke Palmer, Steven Yeun and Daniel Kaluuya talk about this film about cashing in on a UFO. My premium podcast has affordable plans and bundles at scifitalkplus.supercast.com
Initial episode of this limited series featuring interviews for the movies, Black Panther Wakanda Forever, She Hulk, Guardians Of The Galaxy 3, Secret Invasion, and Ant-Man And The Quantumania. Special thanks to Marvel Studios and EPK.TV. Check out my premium podcast scifitalkplus.supercast.com
Author of Teslanauts, a group mentored by Nikola Tesla in this steampunk and history mix series of books.
The writer director talks about his movie about cashing in on a UFO . Special thanks to Universal Pictures and EPK.TV for the audio interview.
The Good Madam
2022-07-2720:42
1
Interview with director Jenna Bass and Babalwa Baartman the co-writer and producer that looks at a situation of a single mother who moves in her estranged mother who takes care of a comatose "Madam" with supernatural results. (Please note recorded at a restaurant)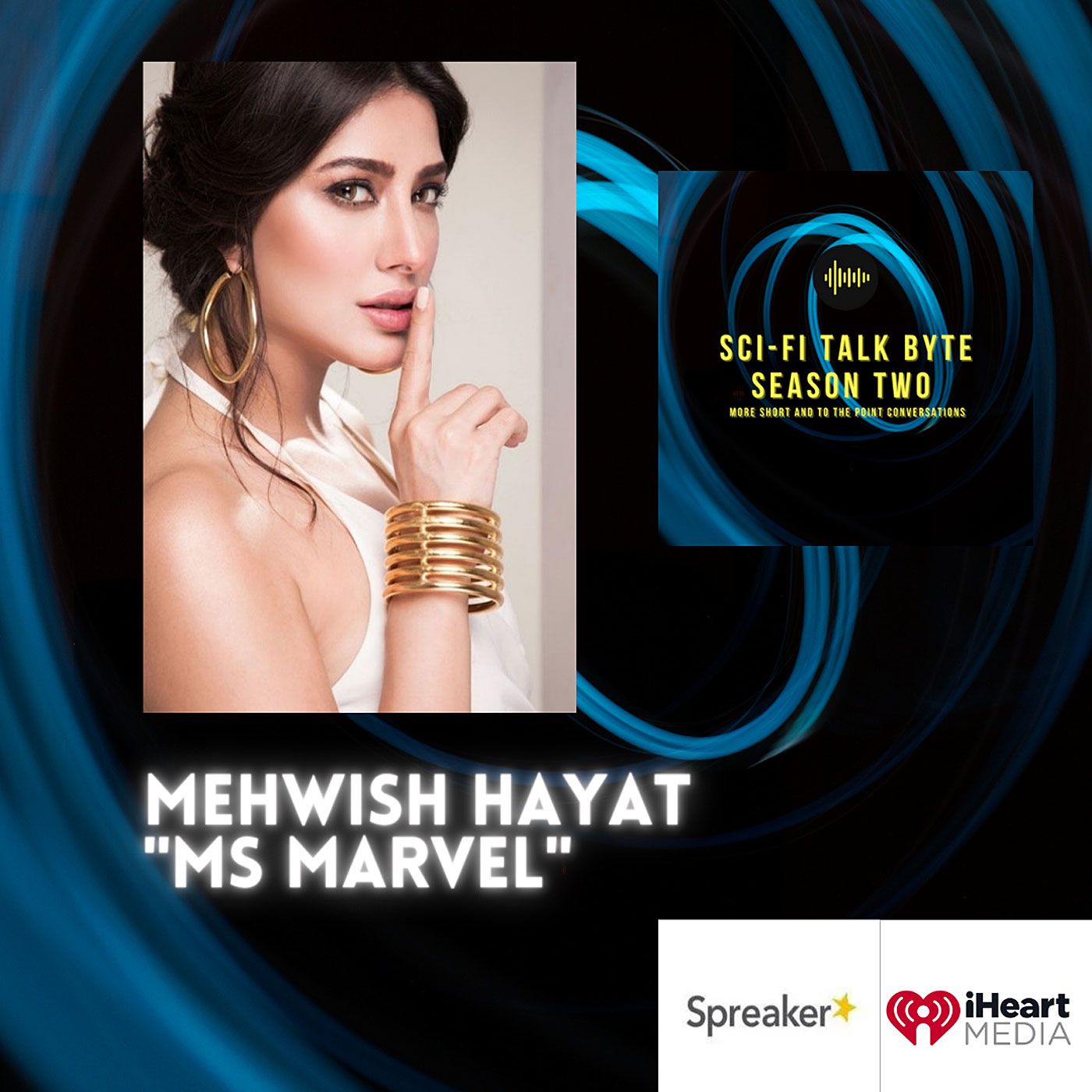 Actor talks about her on screen chemistry with Fawad Khan and working with Iman Vellani
We chat about his character of Dev Ayesa, the visionary Elon Musk like head of Helios that joins the race to Mars.
The actor talks voicing Krypto the Super Dog in DC League Of Super Pets. More interviews on The Cave podcast. Follow my Frenchie, Kassie on Instagram.
Producer Jason Blum and writer/producer C Robert Cargill talk about this serial killer and story. Special thanks to Universal Pictures and EPK.TV
United States