Discover
Science Adventure Stories For Kids
Science Adventure Stories For Kids
Author: Fact Finding Frog
Subscribed: 381
Played: 4,322
© Copyright 2020 Simon's Adventure Stories . All rights reserved.
Description
Simon, an Australian Green Tree Frog, takes you on fantastic adventures in your mind where you'll become a Detail Detective like him by noticing everything. There's loads of amazing facts to learn along the way, as well as sound effects, music, and jokes too! Listen in the car on the way to school, as a bedtime story or anywhere in between. There's a new adventure every few weeks!
Yee-ha partner and saddle up, Simon's off to Texas for his biggest adventure ever!Things get hot and sticky and a little bit gross, but it's totally worth it because you'll find out what's actually inside a real bat cave.Hint: It's not just bats, be prepared to be surprised! simonsadventurestories.com
It's sharks, sharks and more sharks!Simon's back for Shark Adventure number 2.Get your sunscreen ready, this adventure starts off on Australia's Great Barrier Reef, and ends up in the middle of the Pacific Ocean.We're going to a very famous cafe, but sorry, there won't be any coffee or cakes!You'll meet one of the smallest sharks in the world and then, the shark everyone has seen in the movies. simonsadventurestories.com Remember to visit Simon's Frog Blog for more fascinating facts and videos about sharks!
What happened to all of Santa's letters?Why is Santa feeling a bit sad?You'll be helping Simon get to the bottom of that mystery in his latest Christmas adventure.Make sure you're rugged up, because it all happens in Simon's favourite Christmas spot, Finland! simonsadventurestories.com   Remember to visit Simon's Frog Blog for more Christmas Adventure facts and videos!
"It's Shark Time!"Simon's back under the ocean getting you very close to some very big sharks.They're older than trees, they're tougher than dinosaurs and they're totally weird.You'll never look at sharks the same way again!(This is Shark Adventure 1, number 2 is coming soon!) www.simonadventurestories.com Remember to check out Simon's Frog Blog for more excellent shark facts!.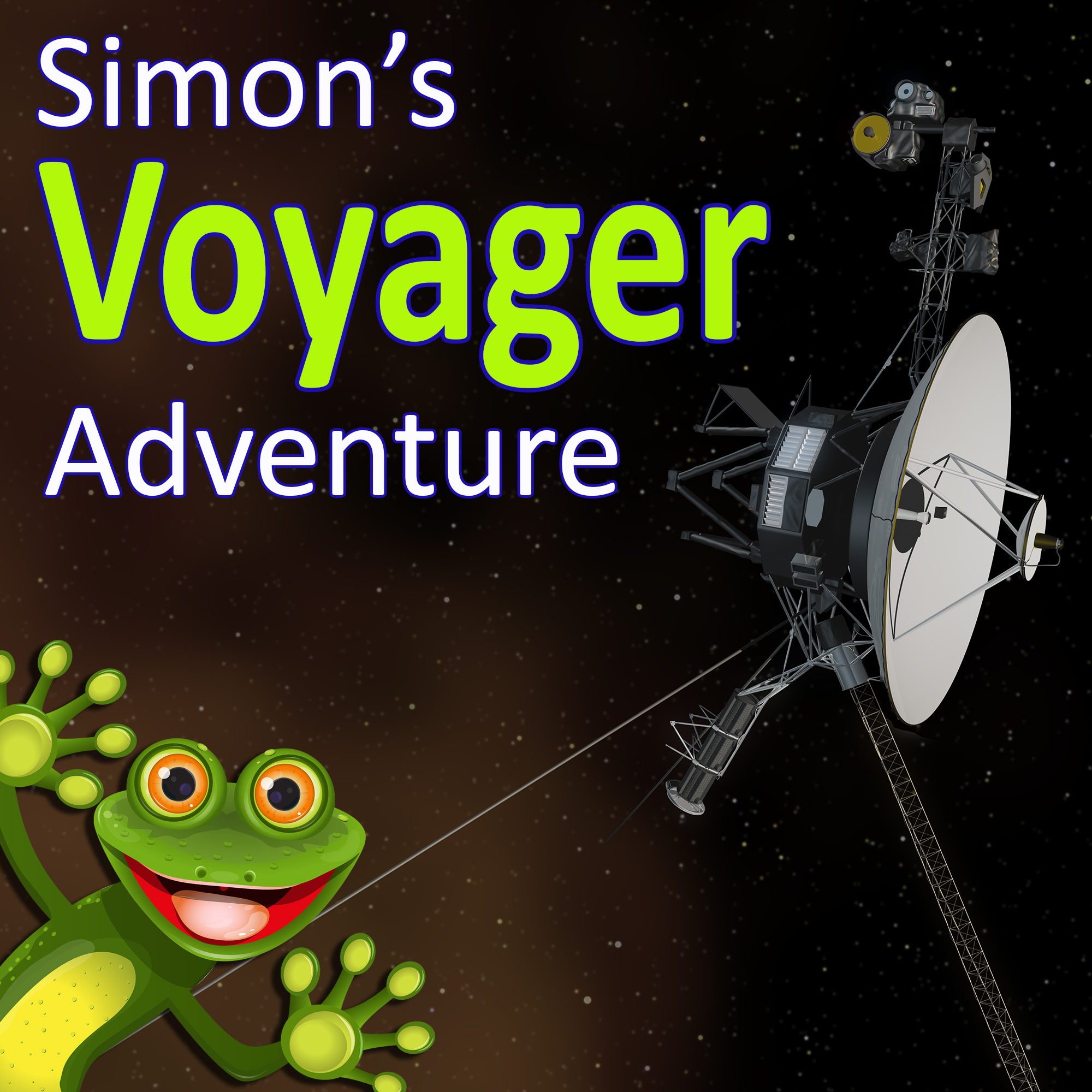 Simon is going Interstellar, and you're invited! Get ready for the ride of your life on Simon's "Fact Finding Spacecraft".You'll speed through the asteroid belt, wave at Jupiter and Saturn then imagine yourself floating in space, next to the fastest space probe ever! www.simonsadventurestories.com Remember to check out Simon's Frog Blog, full of amazing facts about Voyager as well as an excellent video to watch, at Simon's Voyager Blog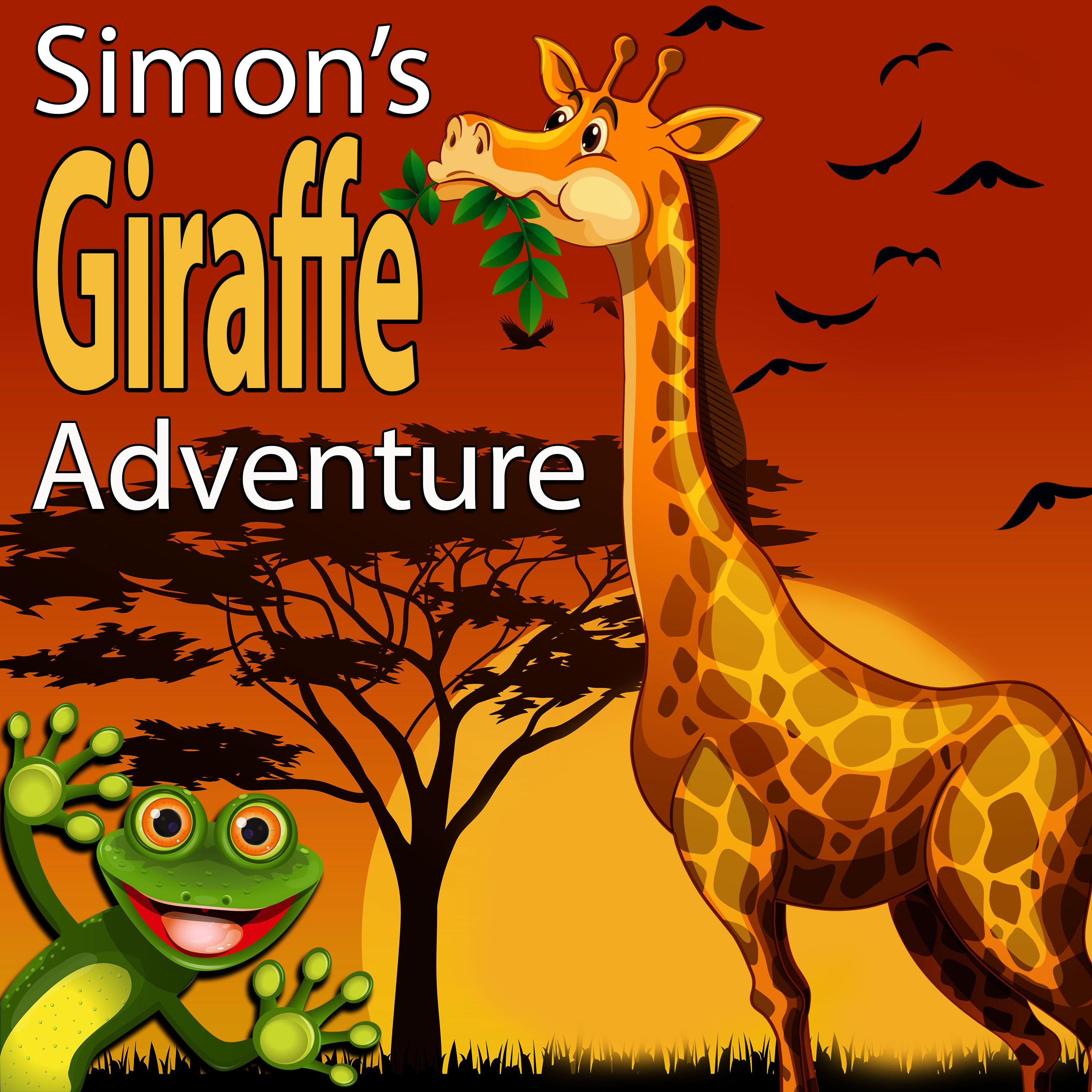 Simon's Giraffe Adventure
2019-06-3025:35
1
I hope you're ready for a tall tale, because in Simon's latest adventure, you'll be meeting the tallest land animal on Earth!It's all happening in one of the most famous National Parks in the world, in a country that's invented it's own version of hip-hop!It might get a bit crowded though, because 3 million animals live here!  www.simonsadventurestories.com
Simon's Atmosphere Adventure
2019-04-2724:43
1
Simon's latest adventure is up in the air, literally! Come for a ride on his space elevator, and have a close look at everything between you and the darkness of space.You'll find out when you shouldn't get on a helicopter, and why the Ozone layer is so cool.This is also your free ticket to natures greatest show, lightning!   www.simonsadventurestories.com Remember to visit Simon's Frog Blog for more fascinating facts about the atmosphere and a super interesting video about clouds!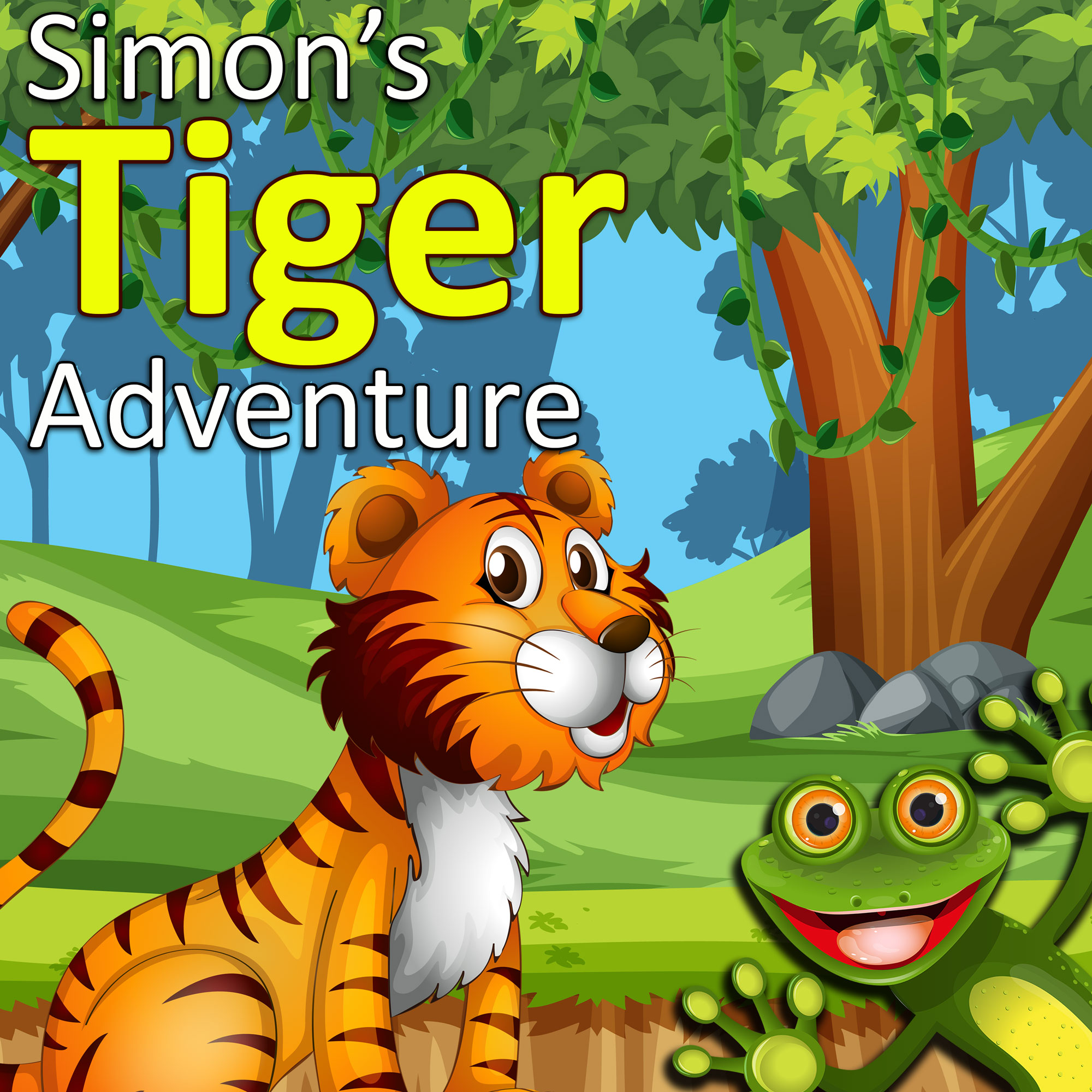 It's a big adventure for an even Bigger animal!Simon's latest adventure has to be huge because it's about the biggest wild cat in the world! It may sound totally dangerous but don't worry, his friend Ruby will keep you safe.You'll also meet a creature whose been around for 80 million years, but you've probably never heard of it.   www.simonsadventurestories.com
Where would you find Santa, A Magic Elf, 6 Huskies and a Time Machine?In Simon's latest Christmas Adventure, that's where!You'll need to imagine your coziest jacket, because it's all happening in icy Finland.Along the way you'll even find out what Santa wants for Christmas. (Hint: it's not just milk and cookies)Come and join Simon in his biggest Christmas Adventure ever.   Remember to check out Simon's Frog Blog for more fascinating facts about the creatures you'll meet in this adventure, as well as lots of free colouring in pages to print.   www.simonsadventurestories.com  
When is a bear not a bear? When it's a Koala! In this adventure you'll find out how Australia's cutest marsupial survives by eating poisonous Eucalyptus leaves. After listening though, you might think twice about pitching your tent near any Koalas, they can be seriously noisy! Remember to visit Simon's New Frog Blog for more fascinating facts about these incredible animals. There's even a link to download some free Koala pictures you can print and colour in! Simons Website simonsadventurestories.com  
Look out South America, here we come! We're going deep into the Amazon Rainforest where the famous Three-Toed Sloth lives! They're slow but they're good at hiding. You'll also see one of Simon's frog relatives, if you look really closely, because it's even better at hiding than the Sloths. Be sure to visit Simon's New Blog for even more fascinating facts about the worlds slowest animal!There's also a link to a fantastic page where you can download lots of Sloth pictures to colour in. Simon's Website www.simonsadventurestories.com
If you already thought bees were amazing, wait until you've been on this adventure. Find out why they love to dance, and what their super-power is! You'll also be surprised when you find out who owns these 200,000 bees, and where they live. Be sure to visit Simon's New Blog for even more facinating facts about the worlds smartest insect! There's even links to some fantastic pages where you can download lots of bee pictures to colour in.  Simon's Website www.simonsadventurestories.com
Simon says this adventure is totally huge! We're back in the hottest continent, with the longest river and the worlds fastest and tallest animals. You're sure to find out some things you never knew about African Elephants, as well as meeting the only insect on the planet that can navigate by the stars! Be sure to visit Simon's New Blog for even more facinating facts about the worlds biggest land animal!There's also a link to a fantastic page where you can download lots of pictures to colour in. Simon's Website www.simonsadventurestories.com  
This adventure is faster than a speeding bullet! You can imagine traveling to Mars in Simon's Mindful Frog Spaceship, and when you get there, you'll meet the most famous robot ever. Of course we're talking about Curiosity, NASA's amazing Mars Rover. Get your imagination ready, this one is totally "Out of this world"! Be sure to visit Simon's New Blog for more facinating facts about the Mars Rover. There's a link to download a picture of Curiosity you can colour in, and even a link to send her a postcard! Simons Website www.simonsadventurestories.com  
Come and join Simon on his Mindful Christmas Adventure. You can meet a Reindeer In Training, a Magical Elf and even find out if you're on the Naughty or Nice list! Merry Christmas from A Mindful Frog! Simon's Website www.simonsadventurestories.com  
On Simon's latest adventure he's gone in search of another "Aussie Icon". A sharp looking creature that only lives in Australia. To make it really interesting, it all takes place in the oldest rain forest in the world, 12o million years old to be exact! If you don't like getting wet you might want to imagine an umbrella, they're not called rain forests for nothing. Simon's Website www.simonsadventurestories.com
On this adventure you'll get a close up look at two of the most famous dinosaurs ever. Maybe not too close though, they are absolutely enormous! It's all happening 65 million years in the past, so make sure your imagination is fit and healthy, it's going to get a real workout. Simon's Website www.simonsadventurestories.com  
On this adventure you can imagine spotting one of Australia's most famous lizards enjoying an afternoon snack, and then have an evening picnic with a mob of Red Kangaroos. This time it's all happening in the Red Centre of Australia. You won't need a four-wheel drive, just your imagination! Simon's Website www.simonsadventurestories.com  
Join Simon as he heads into the deep, dark depths of the sea. You'll find out why it's night time, all the time, in some parts of the ocean, and meet a creature that's not only older than the dinosaurs, but maybe a bit magical. There's even a visit to the world's most famous shipwreck!  Simon's Website www.simonsadventurestories.com    
Come and join Simon on his first Night-Time adventure! You can imagine using your Detail Detective skills to search out the famous Duck-Billed Platypus.You'll never believe how they find their food. Along the way, you'll also find out what those Kookaburras are laughing at all the time! Simon's Website www.simonsadventurestories.com  
United States