Discover
Scrubs Magazine
Claim Ownership
Author: Scrubs Entertainment
Subscribed: 2
Played: 13
© Copyright Scrubs Entertainment
Description
The Scrubs Magazine podcast covers the newest and most interesting stories from ScrubsMag.com the largest online news and lifestyle magazine for the patient care community. Read by nurses and other medical professionals who wear and love scrubs, it's designed to keep you entertained and informed on the topics that impact your world.
This week, on the podcast, we talk about breastfeeding at work, the dangers of relying on outdated technology in your workplace, and how Alexis Skjelbred gave back to the firefighters who supported her education.
Celebrity nurse Kelley Johnson joins us this week, as we talk about a New Years' Eve celebration that turned deadly and health trends to look forward to in 2020. Roosevelt Davis is also in-studio, reviewing six of today's riskiest medical procedures.
This week on the Scrubs Magazine podcast, we welcome the new year with five resolutions for nurses, a list of people you should NOT talk to about work stress, and an interview with nurse leader Katherine McFaun Williams as part of our ongoing Nurses on Boards Coalition partnership.
"In our last podcast of 2019, we talk about a nurse who adopts a homeless man, doctors talking to patients about climate change, and the push to get more nurses on medical boards.For more about the NOBC: Http://NursesOnBoardsCoalition.org"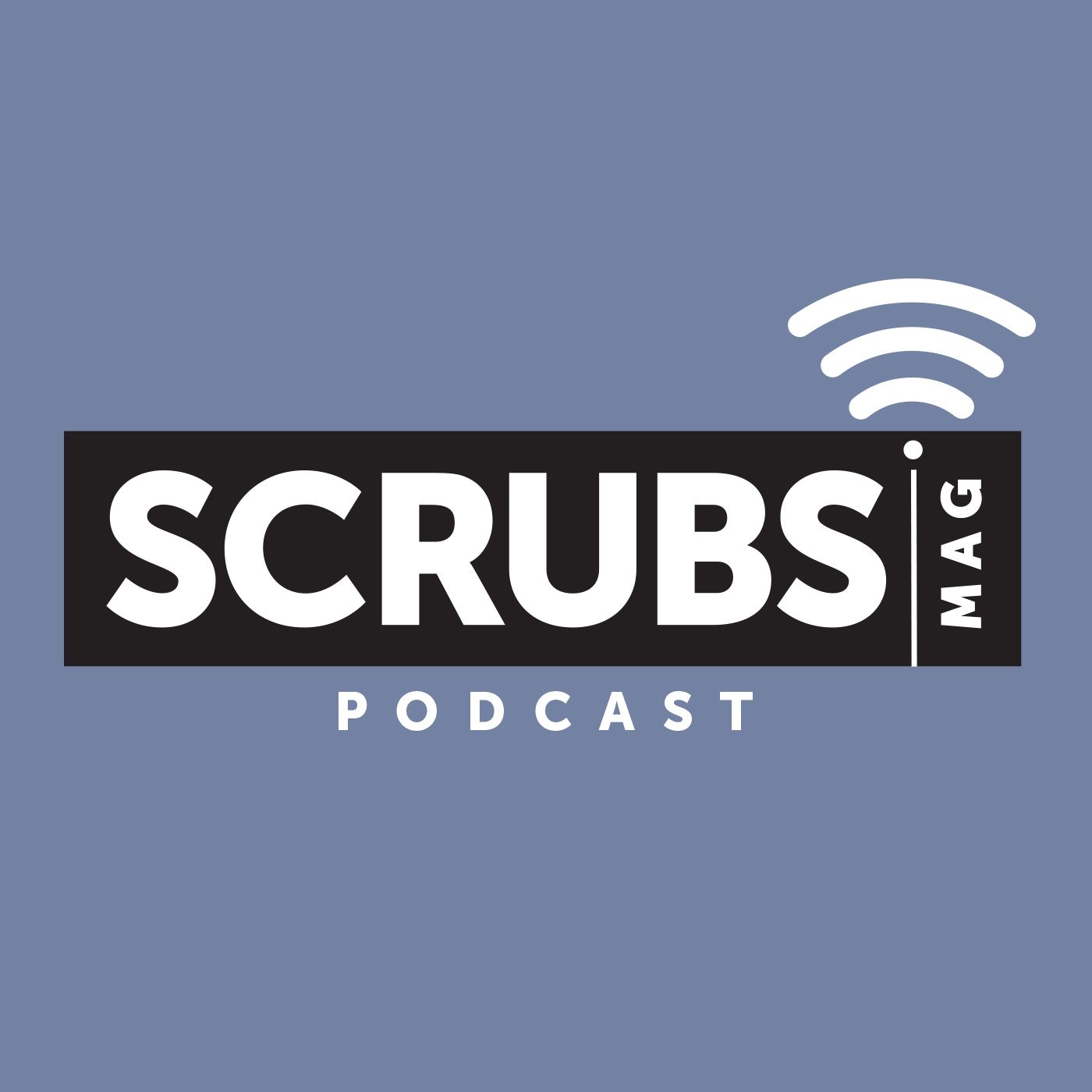 This week we bring you three holiday-themed stories: five tongue-in-cheek ways for the overworked nurse to get a head start on the holidays, how to deal with working holidays, and nursing over the holidays.
Let's talk Turkey! Nurse Kelley Johnson drops in to talk about travel nursing, and Certainty SmartBoost issues you the "smell challenge!" That's all right here in this week's Scrubs Magazine.
This week on Scrubs Magazine, Celebrity Nurse Kelley Johnson retells Dr. Lacy Windham's stories from the field and Sean Crayton's what they don't teach you in nursing school. You will also learn a bit about taking the burden off finances.
This week, nurse Kelley Johnson tells us about the heartbreakingly uplifting YouTube documentary Clare, we talk about precision medicine and using DNA to treat a patient, we look into romancing the workplace, as well as a revolutionary fabric treatment known as Certainty SmartBoost.Claire on YouTube: https://www.youtube.com/watch?v=jfqtOTwUcKEMore about Certainty SmartBoost: http://certaintytechnologies.com/
This week on Scrubs Magazine: Nurse Martha Salmon talks about Elijah's Law, and how one child's tragic story led to a change on how allergies are handled in schools and daycares. Miss California 2016, nurse Kelley Johnson, gives us tips on extreme travel nursing. We also discuss natural disasters and how your workplace can prepare. If you have a comment or story idea for Scrubs Magazine, leave a message or text at (747) 224-7447
Nurse Martha Salmon gives patients 10 tips for hospital patients, nurse Roosevelt Davis reads the heartwarming story of a child fighting for his life, and celebrity nurse Kelley Johnson talks suicide, all in this week's episode of the Scrubs Magazine podcast.HEALING 4 BABY LIAM: https://www.instagram.com/healing4baby_liam/National Suicide Prevention Lifeline at 1-800-273-8255
Celebrity Nurse Katie Duke kicks off the inaugural episode of Scrubs Mag Weekly, where we talk about Nurse Bullying, the effects of alcohol, and a list of nursing rules from 1887.
United States