Discover
Sex With Emily
Claim Ownership
Sex With Emily
Author: Dr. Emily Morse
Subscribed: 53,986
Played: 2,256,259
263834 Copyright © 2021 Chick Flick Productions. All rights reserved.
Description
Dr. Emily Morse shares her expertise on sex, relationships and everything in between! Submit your questions to Emily by emailing feedback@sexwithemily.com. For more sexy fun, including blogs, photos, videos or to stream this show, visit sexwithemily.com.     
---
See acast.com/privacy for privacy and opt-out information.
So you've got a sex fantasy...and you're ready for it to become reality. That's great! But let me be the first to tell you: this process is part art, part science. The art? That's your erotic self. Closing your eyes, imagining hot -- possibly taboo -- scenarios, and taking the time to discover what turns you on. But the science? That's where we have to get tactical and think with our heads --  as well as our loins.On today's Ask Emily show, I take your calls on fantasy and give you practical advice on how to fulfill them. Let's say your partner has been hinting at a cuckold scenario: how do you go about finding a "third," and how do you manage expectations for all involved? We get into it. What about play parties: how do you ensure a consensual environment, making sure everyone feels safe in the context of an orgy? I've got thoughts! And finally, what if you don't have any fantasies, but you want some? Is there a way to get more creative? Yeahhh there is. Right this way for some sexy self-discovery.Show Notes:FetLifeFeeld #Open Ok Cupid Yea No Maybe ListBook: Coming Together by Celeste And Danielle See acast.com/privacy for privacy and opt-out information.
I like to think of Lewis Howes and Lisa Bilyeu as leaders in the self-awareness world, especially when it comes to relationships. Both Lewis and Lisa are incredibly successful: she went from housewife to cofounder of a billion-dollar business, he went from picked last for dodgeball to pro athlete, New York Times bestselling author and uber successful podcaster. But here's the thing: success is empty if you don't learn to like yourself, and both are intimately familiar with that truth. On today's Best Of episode, I'm pairing these two voices to bring you the most powerful advice on self-love and fulfilling relationships. We hear from Lisa, who tells the story of radically changing her role in her relationship, and Lewis, who tells the story of radically hustling for respect (and getting it) -- only to realize he needed to learn how to respect himself. In this show, you'll learn how to ask your partner for exactly what you need, how to break the habit of "testing" partners, how to identify the masks you wear for the world, and why sex transforms after you've taken the time to understand who you are - and love yourself, no hustle required. Find Lewis Howes here:LewisHowes.comInstagram @lewishowesTwitter @lewishowesTikTok @lewishowesFind Lisa Bilyeu here:lisabilyeu.comInstagram @lisabilyeu See acast.com/privacy for privacy and opt-out information.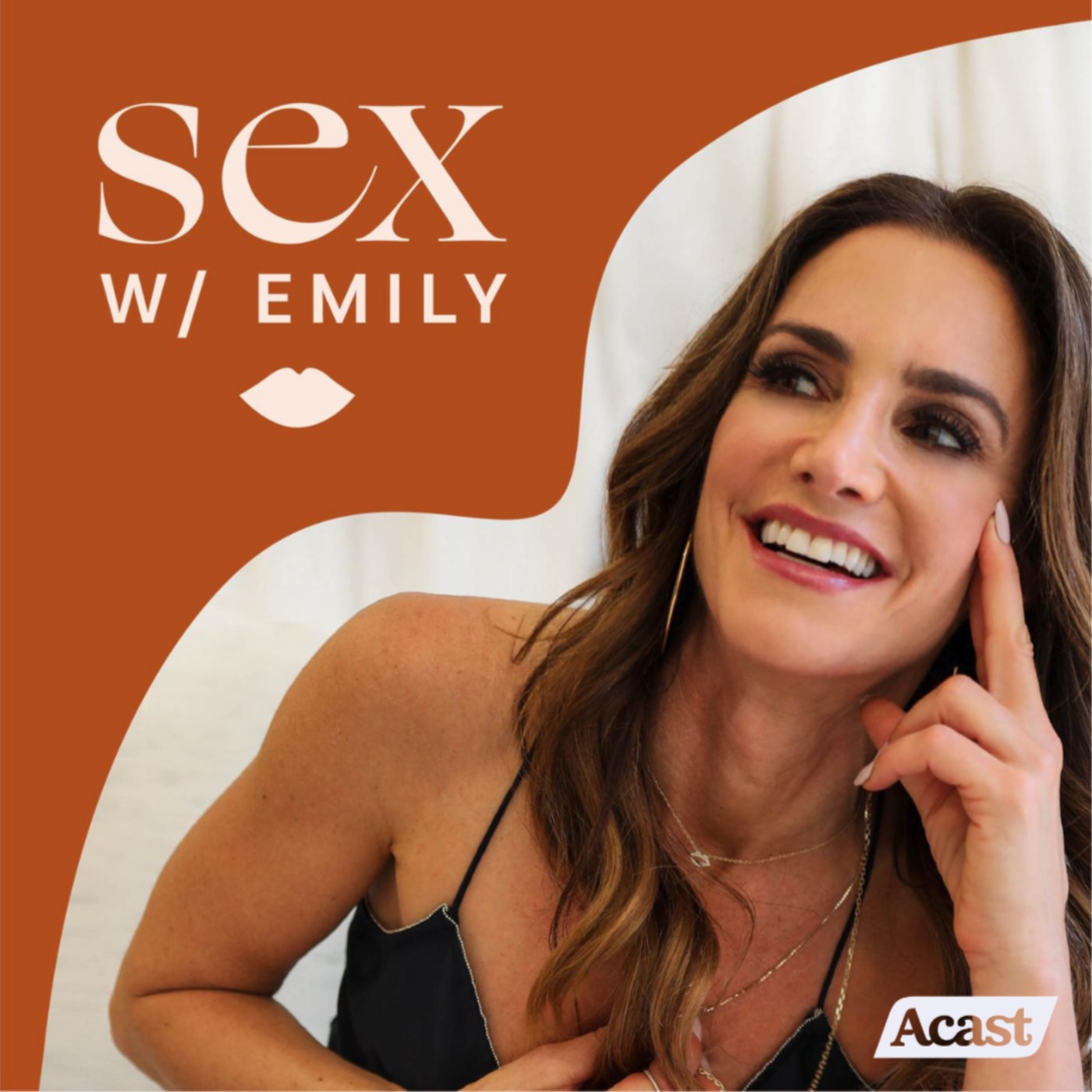 During the 1-900 number craze of the Nineties, one company provided the vast majority of phone sex. American Telnet was an empire founded by the man who called himself "The Telephone Pimp." He ran the company "like General Motors" and got filthy rich doing it. But for the (mostly) women who answered the calls and delivered fantasies 24-7, it was a different story. The powerful stigma against sex work was always lurking just beneath the surface, until it threatened to tear apart the whole company. Hosted by Tina Horn (Why Are People Into That?), OPERATOR is an eight-part series about big ambitions, Shakespearean-level corporate backstabbing, men and women at the cutting edge of a technological revolution...and on the front lines of a sexual one.Listen to Operator now!wondery.fm/OP_Sex_With_Emily See acast.com/privacy for privacy and opt-out information.
It's frustrating but true: sex isn't a button that we can automatically turn on and off. In fact, "sex" is a catch-all term for arousal, body exploration, play, and erotic collaboration—not simply penetration. So what do you do when you want to get naughty, but your body isn't on-board? On today's Ask Emily show, we're taking a look at the body's response to sex, and figuring out what to do when it shuts down. Say you've got a gag reflex around oral: does that mean no blowjobs? Nah - I've got a trick for that. How about vaginismus, when the vulva clenches so tightly at penetration, that sex is super painful? I've got advice! Finally, let's talk about your partners: is it kosher to use old toys with a new lover? How do you broach the subject? And when you're newly married, but the sex has serious problems, where do you turn? At the root of good sex is good communication, and on today's episode, we challenge everyone to articulate their needs, and listen to their partners.Show Notes:Clean your toys with UveeSan Diego Sexual MedicineDr. Sherry's She-ology DilatorsSystem Jo Lubricants See acast.com/privacy for privacy and opt-out information.
Before we're experts at anything, we're all humble beginners. And whether we're learning how to date, learning how to talk about sex, or learning how to pleasure a partner, it can all seem pretty intimidating — enough to make us second-guess ourselves. "Do they just like me as a friend?" "Am I weird for wanting more lovers?" "Will I teach my child the right things about sex?"On today's Ask Emily show, everyone's looking for clarity in the sexual unknown, starting with: how can I tell if they're into me? Whether it's an office crush and you're trying to figure out if they like you back, or you're about to go on a date and worried you'll be friend-zoned, I give you tips to put your best foot forward. How about if it's a new sexual act, and you don't know how you feel about it — or if you should even try it? I offer ways to figure out what YOU want…and not just what your lover wants. Finally, sexual evolutions in long-term relationships: what to do when you're filled with old resentment? Is there a new conversation you could have with your partner? How about when you want to open up…but your nesting partner is scared of you having new lovers? We're venturing into uncharted sex territory today, but don't worry—we all come out on the other side, with fresh ways forward. See acast.com/privacy for privacy and opt-out information.
Everyone is talking about breathwork these days. But for PleasureMuse Dolly Josette, breath opens an entire world of erotic sensation -- and it's a world you (yes, you) already possess. So if full-body orgasms sound like fun, you'll love this conversation, because guess what? Dolly shows us how to visit that pleasure-filled world, all on our own.Dolly's been recognized as one of today's most innovative Sexological Bodyworkers by Cosmopolitan and Hustler Magazines, but more importantly, she helps women and couples navigate their sexual evolution, wake up from numbness, and live more orgasmic lives. In this episode, we cover a ton of ground, including how to hack your nervous system for better sex, how to become a great masturbator, what exactly *is* somatic sex therapy, and why so many people, especially vulva-owners, are trained to numb from the waist down. (Spoiler alert: her clients definitely aren't numb anymore.) Find Dolly online:pleasuremuse.comLearn about orgasm vs. climaxGet Dolly's 25-minute Vulva Hug Meditation - use code SEXWITHEMILY for 20% offInstagram @pleasuremuseShow Notes:Find certified sexological bodyworkers in your area at sexologicalbodyworkers.org See acast.com/privacy for privacy and opt-out information.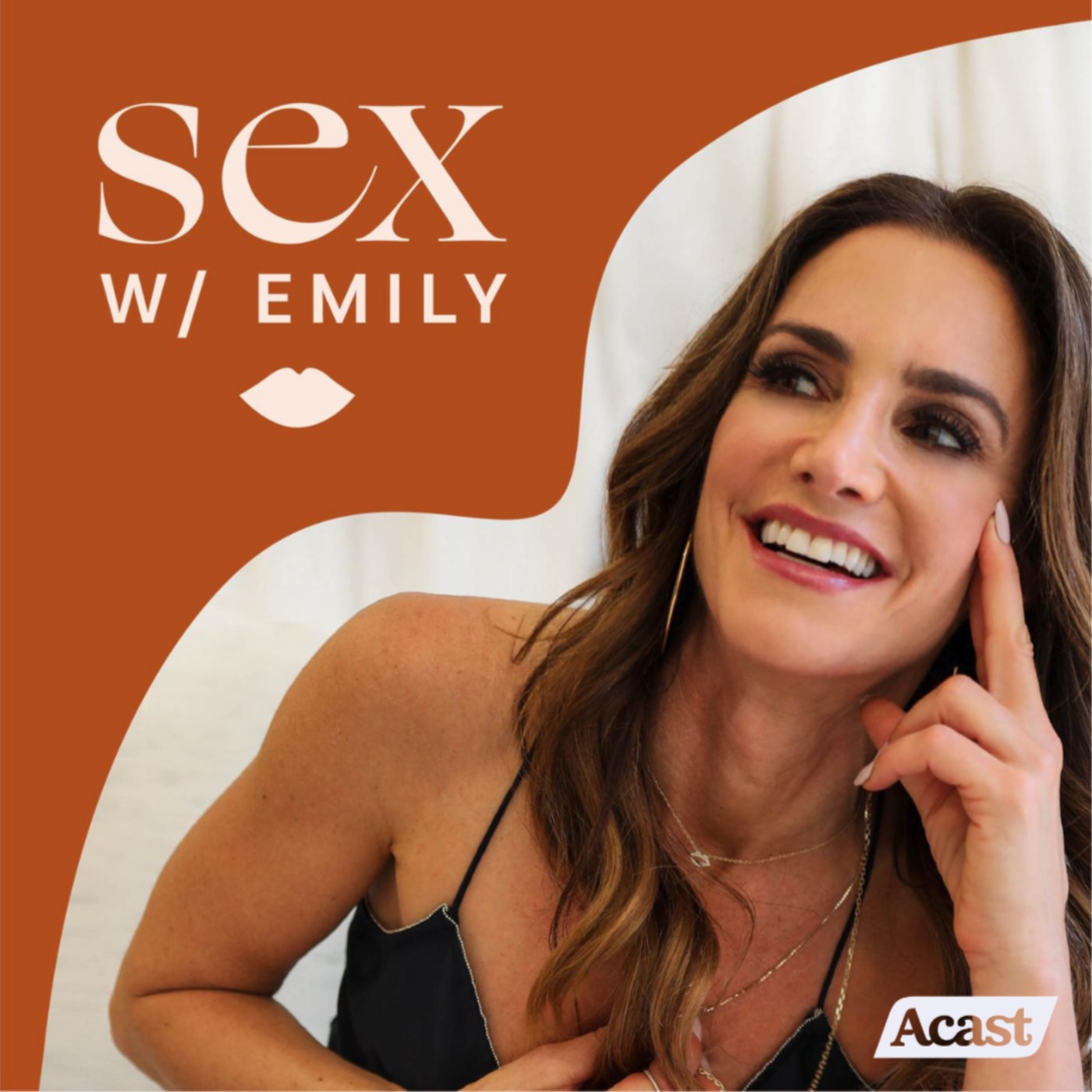 Trust vs. Lust
2021-11-1348:10
Trust: it's the glue of relationships, even the more casual ones. Can I trust that this person is safe? That they aren't going to hurt me? Can I trust myself, that I'll know how to navigate this situation? These are the questions we all ask ourselves, even if it's subconscious. Our bodies and brains regularly scan for danger, but when you're wearing rose-colored glasses, sometimes the red flags just look like flags.So on today's Ask Emily show, I take your questions on trust and safety, because as we know, safety is the precursor to hot sex. So what happens when you're having mind-blowing sex with a partner, but catch them chatting with sex workers online? What happens when you've been love-bombed, by someone who isn't what they seem? Or maybe you've had past relationship trauma, and don't trust new partners to take it slow with you? We get into all of it. Finally: do you trust yourself to facilitate a hookup? Do you trust that you can help a partner heal from sex-negative messaging? These are the questions I'm exploring today, and trust ME: by the end, you'll walk away with some great tools for sticky situations.  Show Notes:Episode: First Date First Orgasm First ThreesomeFind out about EMDR therapy at EMDRIA.orgBook: For Yourself By Lonnie Barbach  See acast.com/privacy for privacy and opt-out information.
You've heard this one before: the sexiest quality in the world is confidence. And that's true...but...it's not always easy to muster. Confidence is an inside job, but here's the good news. Once you generate it on your own terms, life - and sex - gets a whole lot easier.So on today's Ask Emily show, I'm joined by my dear friend and former co-host Menace from The Woody Show, as we talk confidence, jealousy, Pete Davidson, and self-image. What happens when you adore your partner, but can't stop thinking about their high body count? Or want to have hot phone sex, but don't know where to start? We talk through both. How about when you feel too short to find a great partner, or don't know how to be dominant in bed? We help you think through both. Finally: discovering your partner's can of delay spray. Our listener wonders whether he's sleeping with someone else; we think it's time for open communication.Find Menace here:What's New PodcastThe Woody ShowDiego Hot SauceInstagramTwitterShow Notes:Try my free Yes, No, Maybe ListWe-Vibe Moxie, Bond (Cock Ring) and TouchEpisode: Talk Dirty To Me w/ Joanna AngelPromescent: Better In Bed See acast.com/privacy for privacy and opt-out information.
When you hear the words "pelvic floor," what comes to mind? A visit to the OB-GYN, maybe? The truth is, the pelvic floor is a hidden superstar of sexual pleasure, for vulva AND penis owners. We all have a pelvic floor, but the problem is, we don't always know how to take care of it. That changes today because you're about to hear from the pelvic floor expert herself, Dr. Patricia Wallace.In this episode I talk to Dr. Wallace about "living your best life in your best body," and how focusing on the pelvic floor can unlock our feel-good potential. We discuss the intricacies of orgasm because guess what? When you strengthen the pelvic floor, your orgasm contractions get more intense, and tiny muscles you didn't even know you had amplified your pleasure. We can also heal pain and prolapse through pelvic floor rehab, and vulva owners will find a lot of relief hearing Dr. Wallace's thoughts on aging and hormones. Turns out, you can nurture your hormonal health well into menopause, without scary side effects! Leave it to a doctor to put our minds (and our vulvas, and our penises) at ease.Find out more about Dr. Wallace here:pelvichealthwellness.comFacebookInstagramFind out more about Emsella treatments here:bodybybtl.comFacebookInstagramTwitter See acast.com/privacy for privacy and opt-out information.
Sex is play, but certain sex positions feel more like work, right? Whether it's reverse cowgirl or 69, you might feel a bit awkward...you don't exactly know what you're doing...you're trying not to throw your back out. But that doesn't mean you have to keep doing the same, safe positions over and over again!That's why today's show is all about helping you experiment, and making the most challenging positions feel smooth and easy -- no physics degree required. Learn how to make reverse cowgirl less confusing and more sexy, how to execute the Kivin Method on a vulva owner, how to 69 without feeling like you're multitasking, and how to have steamy, sexy shower sex without breaking anything. Plus: we reveal the most-searched sex positions by U.S. state! Pennsylvanians love their oral, and those Texans are pretty dexterous, y'all.Show Notes:Episode: The "Bottom" Line On Anal w/ Dr. Evan GoldsteinTry our free Pleasure PlannerEpisode: Sex Goals For The WinArticle: How to Master These Awkward Sex PositionsArticle: Mind-Blowing Oral Sex in Under 5 Minutes: The Kivin MethodJe Joue Mimi Ditto Anal Plug See acast.com/privacy for privacy and opt-out information.
Let's be honest: there are certain myths about sex that are SO common, they seem like truth. Things like: what it means to be wet, what it means to be hard, and what it means if you use a vibrator a lot. But guess what? A ton of the things you and I have both heard about sex aren't based on science - they've just been repeated a lot. So on today's show, I'm debunking the top sex myths I see and hear, and giving you the actual facts.Click Here to Subscribe.What does it mean about your sexual ability if you've had a lot of partners - or conversely, hardly any? We talk about it. How about if you're not getting wet during sex. Does that mean you're not turned on? We discuss! Let's say you use a vibrator a lot - can you get addicted to it? Or my favorite: does having an orgasm mean the sex was good? I tackle both of these. And finally, we face the truth about anal sex, because spoiler alert...it's not just for gay men.For more information about or to purchase the products mentioned in this podcast, click below:Dame: Practice Your PleasurePromescent: Better In BedShow Notes:Episode: Lube It Or Leave ItEpisode: Kink & Casual Sex w/ Justin Lehmiller Episode: Seducing the Booty w/ Alicia SinclairB-Vibe: Anal Training Kit & Education Set See acast.com/privacy for privacy and opt-out information.
Relationship Reset
2021-10-2745:58
Have you ever been in a relationship with someone who can read your mind, anticipate your needs 24/7, and fulfill them perfectly? Yeah...me neither. The truth is, deep relationships require deep communication skills, and the most important skill is this: being able to articulate what you need, sexually and otherwise. The result? Way healthier relationship dynamics.Click Here to Subscribe.So on today's Ask Emily show, I give you communication tools to put in your back pocket, so you can improve your relationship one talk at a time. How about when you're tired of hookups and want a relationship with real depth? Or maybe, you want more than one relationship? I talk you through ways to approach both.What about when your partner is emotionally detached, or you want your child to grow up with more positive sex messaging than you had? We get into it. Finally, we talk through getting the kind of touch you need in bed because let's face it - sometimes pain is fun, and sometimes it's just painful. With the right communication, you can find just the right sweet spot.For more information about or to purchase the products mentioned in this podcast, click below:Foria: Premium CBD ProductsDame: Practice Your PleasureShow Notes:System Jo LubricantsPjur - Sensitive Lube See acast.com/privacy for privacy and opt-out information.
You know Gwyneth Paltrow: actor, CEO of goop, bestselling cookbook author, and cultural conversation starter. But now, Gwyneth's got a new show on Netflix called "Sex, Love & Goop," where she hopes to spark another conversation: how couples can save their sex lives, through touch, communication, and giving themselves permission to talk about sex in the first place.Click Here to Subscribe.In this show, I talk to Gwyneth about the healing modalities you see in the series, like sexological bodywork and vulva mapping, as well as the women who crave a different dynamic with their husbands. Gwyneth also tells me how she prioritizes her pleasure, why goop created a beautiful, "sculpture-like" vibrator, why she believes menopause needs to be rebranded, and how nutrition healed her hormones after Covid quarantine. Gwyneth's accomplished a lot in this life - now, she wants to conquer a taboo, by making sex talks more mainstream. And on my show, that's exactly what I like to hear.For more information about Gwyneth Paltrow, click below:goop.comFacebookInstagramTwitterFor more information about or to purchase the products mentioned in this podcast, click below:WomanessWe-Vibe BondGood Vibrations: Your Trusted Source For Quality Toys And AccessoriesMagic Wand: The World's Best Selling Massage Wand  See acast.com/privacy for privacy and opt-out information.
Connected Sex
2021-10-2046:25
1
When it comes to sex, do you have a growth mindset? Whether you're a new parent and your sex drive has tanked, or you're trying to break free from a mental pattern that's blocking your pleasure, we all experience sexual roadblocks. Never fear: you can have a sex reset! On today's Ask Emily show, I'm helping you ID the obstacles to your sexuality, from trauma, to a repressive upbringing, to a disconnect with your partner. And one by one, I help you figure out solutions that open the door to self-exploration.Click Here to Subscribe.What do you do when you're "spectator-ing" yourself during sex, and battling against mental chatter? Or you've got a religious past, that makes sex a bit triggering for you? In both cases, I provide mindfulness techniques that help you quiet the mind, and feel into your pleasure. What about when it's a block with your partner, when you're just not on the same page about your desires? I've got ideas to normalize sex talks, and help you communicate your needs. How about when you crave a certain type of power dynamic, but aren't sure how to explore it? I give you ideas for approaching it safely and consensually, with a play partner. This episode is all about self-exploration, and helping you reclaim your full sex potential.For more information about or to purchase the products mentioned in this podcast, click below:Je Joue Mio Vibrating Cock RingSystem Jo LubricantsShow NotesWe-Vibe NovaInstagram: The Holistic Psychologist See acast.com/privacy for privacy and opt-out information.
Foreplay Everyday
2021-10-1645:35
2
To lots of folks, "foreplay" is shorthand for...hand stuff. But foreplay - or outercourse, as I call it - is actually way more about emotional intelligence, than anything having to do with your fingers. On today's show, I dive into the psychology of foreplay and intimacy, a fascinating study on the difference between a good' and 'bad' sex life, and how to get aroused with specific (and quite sexy) pre-game tips.Click Here to Subscribe.We also talk about what to do if foreplay and overall sex with your partner has gotten a bit stale, how to tease and arouse yourself, what to do if your partner isn't so keen on exploring new things, and how to handle a partner who won't reciprocate foreplay...after you give them all sorts of pre-game love. Plus, I answer your questions! I share what to do if you find yourself fantasizing about a past crush (while in a committed relationship), and give tips for how to have an orgasm… for the first time.For more information about or to purchase the products mentioned in this podcast, click below:Foria: Premium CBD ProductsMagic Wand: The World's Best Selling Massage WandWe-Vibe BondShow Notes:Episode: The Gottmans on Compatibility, Conflict & ConversationEpisode: Talk Dirty To Me w/ Joanna AngelArticle: Ask Emily: How Do I Get Better at Dirty Talk?Download my Yes No Maybe ListSystem Jo LubricantsArticle: 6 Tips For Being A Better KisserForia Sex Oil We-Vibe Bond and Moxie b-Vibe See acast.com/privacy for privacy and opt-out information.
More Pleasure, Please!
2021-10-1337:42
There are wants, and then, there are needs -- sexual needs, to be precise. On today's Ask Emily show, everyone has that one need that they're longing to satisfy...they just don't know how to do it. Good news: the sex expert has arrived, and I'm here to help you take that vital next step.Click Here to Subscribe.If you've never had an orgasm before, but desperately want to, I've got some ideas for that. Or if you want a hotter sex life, but your partner shuts down around sex convos, I've got communication tips. How about when you want to give your partner a crazy orgasm, but don't know the right techniques? Yep, we talk about great ones. And finally, if your partner desires sexual experiences like swinging, but you aren't sure, what in the world do you do? Answer: you listen to this episode! Because I promise, for every sex problem, there is a path forward.  For more information about or to purchase the products mentioned in this podcast, click below:Good Vibrations: Your Trusted Source For Quality Toys And AccessoriesSystem Jo Lubricants Show Notes:Bellesa The Netflix of PornArticle: 6 Tips for Mastering the Game-Changing Technique of Mindful MasturbationEpisode: The Gottmans on Compatibility, Conflict & ConversationEpisode: Talk Dirty To Me w/ Joanna Angel Audio Erotica: Dipsea and QuinnBook: Curvy Girl SexThe LiberatorJe Joue Mio Vibrating Cock RingSportsheets b-Vibe: Premium anal play products for next-level butt-gasms See acast.com/privacy for privacy and opt-out information.
When it comes to your most pressing sex issues, have you ever wondered: "ugh, is it just me?" I promise: it's not just you! To prove it, I'm tackling your top five sex questions in this episode. From raising your libido to acing your oral, we cover a lot of ground in this one.How do you talk to your partner about sex? I teach you how to broach this conversation with compassion, and how to normalize sex talks in general. How about amping up your sex drive? There are hacks for that! Maybe you want to last longer in bed, get better at oral, or spice up your sex life. There's a whole world of solutions for those, and I walk you through them. Whether it's toys, technique, or just a good talk, this episode is all about finding answers, so you can have the pleasure you deserve.For more information about or to purchase the products mentioned in this podcast, click below:We-VibePromescent: Better In BedWomanessShow Notes:System Jo LubricantsJe Joue Mio Vibrating Cock RingGuide: Three Ts of CommunicationGuide: Edging Yes No Maybe ListArticle: Mind-Blowing Oral Sex in Under 5 Minutes: The Kivin MethodBook: She Comes FirstEpisode: Tell Me About the Last Time You Had Sex w/ Ian KernerEpisode: Seducing the Booty w/ Alicia Sinclair See acast.com/privacy for privacy and opt-out information.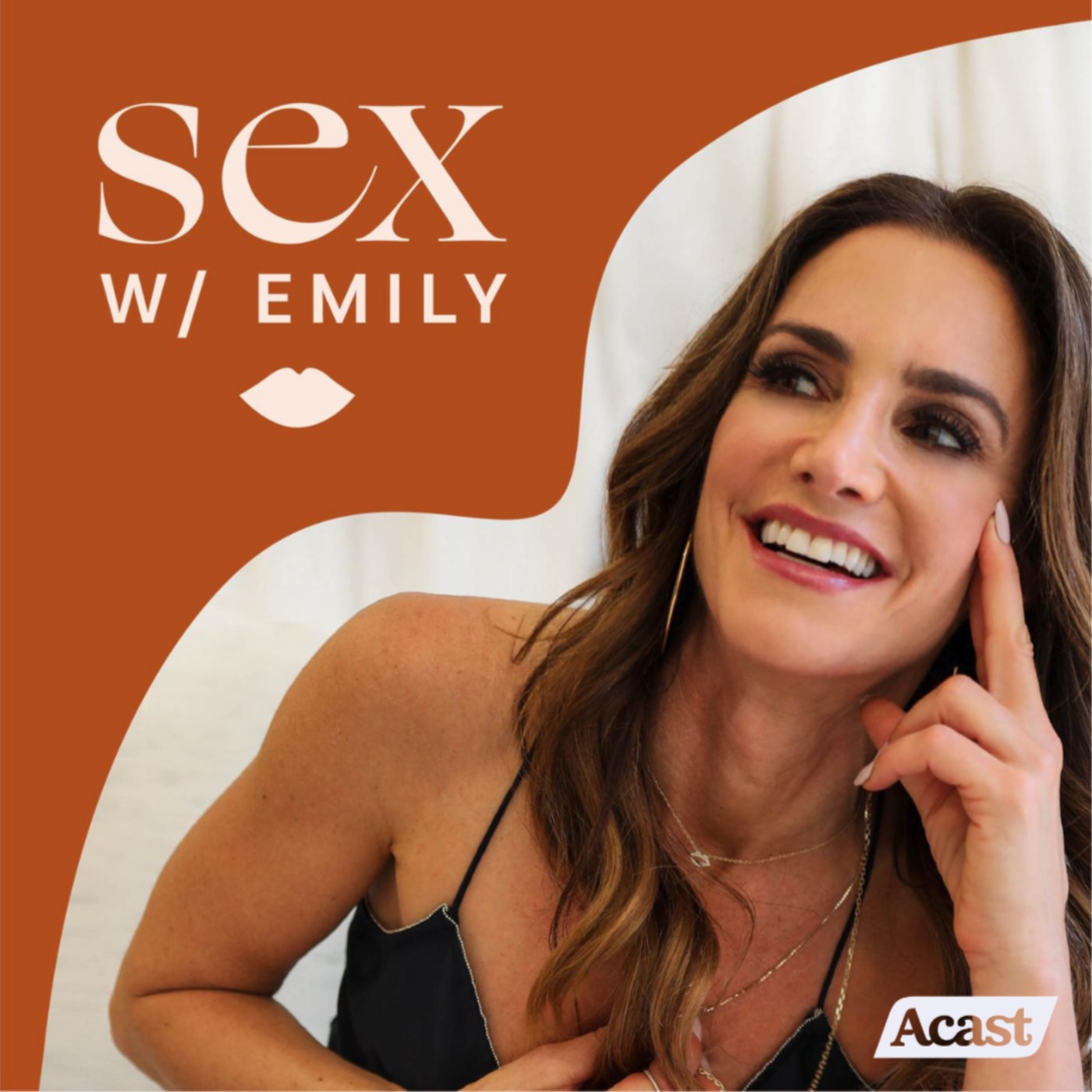 Everybody Loves Oral
2021-10-0645:06
2
It's the holy grail of sexual connection -- a quality oral sesh. Or...is it? On this best of mashup episode, I'm sharing some top shelf advice on how to up your oral game: both giving, and receiving.Sometimes, hot oral comes down to technique, like the Kivin Method: we talk about why this is so delicious for vulva owners, and how you can execute it. But other times, good oral is more about lip service - no, not that kind, the communication kind. How do you ask for more oral from a partner who's hesitant? How do you ask for LESS from a partner who's a little too enthusiastic? And man oh man, what about when you desperately want to give - but your partner has some blocks around it? We get into all of it, alongside my guest Sadie Allison: sexologist, relationship expert and author, who has some A+ hacks to make your next oral sesh super sexy.For more Sadie Allison, click below:Website: www.TickleKitty.comTwitterFacebookShow Notes:Article: Mind-Blowing Oral Sex in Under 5 Minutes: The Kivin Method See acast.com/privacy for privacy and opt-out information.
Here's a secret. The #1 obstacle standing between you and the sex of your dreams probably comes down to exactly one thing: communication. It's not a cliche - it's a skill, and on today's Ask Emily show, we're talking our way to better sex. So let's bravely face the awkwardness, with communication hacks for even the most nerve-wracking of convos.Clamming up during sex talks? I've got a confidence-building solution for that. How about giving tough feedback, like asking for better handjobs, or addressing a funky smell? We get into it! Finally, we tackle tough topics like telling a friend you have feelings for them, whether or not to open a relationship, and if you should stay in a partnership if the sex is just OK. Communication is lubrication, but you know what? It's also liberating, and by the end of this episode, you'll be feeling a lot freer.Show Notes:Yes, No, Maybe ListEpisode: Hot Sex with STIs w/ Dr. Ina Park See acast.com/privacy for privacy and opt-out information.
No one goes to relationship school, so Dr. John & Julie Gottman created the Gottman Institute to find out what makes relationships work. As today's guests (and partners for over 30 years), the Gottmans talk about their iconic research, including the myth of compatibility, the four behaviors that tank a relationship, and what is UP with pheromones and attraction. Yep: we're talking t-shirt smell test.We're also taking a research-based approach to conflict, and finding out how curiosity and conversation can help you navigate it. Finally, we discuss the Gottmans' book Eight Dates: Essential Conversations for a Lifetime of Love and take your Instagram questions about vulnerability, attraction, and how to stay sexually connected -- even when you're exhausted.For more information about Drs John and Julie Gottman, visit: gottman.comShow Notes:Book: For Yourself: The Fulfillment of Female Sexuality by Lonnie BarbachApp: Gottman Card DecksFor even more sex advice, tips, and tricks visit sexwithemily.com See acast.com/privacy for privacy and opt-out information.
United States