Discover
Sex and Happiness – Laurie Handlers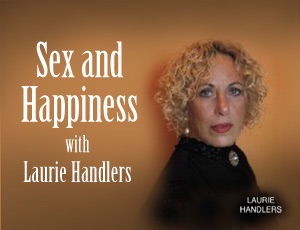 Claim Ownership
Sex and Happiness – Laurie Handlers
Author: Laurie Handlers
Subscribed: 461
Played: 2,492
Description
Dive into a world where amazing sex is just around the corner and happiness is available to everyone! Join Laurie Handlers as she explores sex from every angle -- rediscovering hot sex with your spouse, deepening intimacy after having children, talking to your kids about sex and to your partner about infidelity - and learning, asking, chatting about, and most of all, having great sex. You deserve to share real intimacy and to experience real happiness. That's why you absolutely must listen to Laurie every week!
Laurie is joined by Dr. Sandra Kaufmann, Chief of Pediatric Anesthesia at Joe Dimaggio Children's Hospital in Hollywood, Florida. She is the author of The Kaufmann Protocol: Why We Age and How to Stop It. This Protocol about how to fight aging deals with The Seven Tenets of Aging through the Kaufman Rating System and by choosing the appropriate … Read more about this episode...
Francesca Gentille, co-author of "The Marriage of Sex & Spirit", and the radio host of "Sex, Tantra & Kama Sutra" joins Laurie to discuss so many things including Therapeutic Tanra, and recovery from trauma plus Sacred BDSM and more!  What a loaded show!Loaded with goodies… Read more about this episode...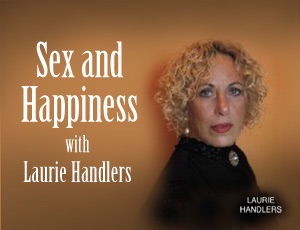 Laurie is joined by Catherine Auman, marriage and family therapist, Director of the Transpersonal Counseling Center in LA. They have a lively discussion about Tantric Dating vs. Conventional Dating and how to change your life to be more loving. What a great show for singles and anyone lonely! … Read more about this episode...
On this show, Laurie is joined by Linda Star Wolf, a Shaman, teacher and author of ten books. Creator of Shamanic Breathwork, Star Wolf has been a Visionary and Shamanic Guide for over 35 years. Together, they cover so much ground, you may find a new path or new ideas about yourself while listening. This is one amazing show! … Read more about this episode...
Laurie interviews Lauren Cooney, British writer-director and actor. Lauren works in TV and Film. She uses the experiences of her life to portray intense questions of humanity like life's purpose and life's meaning. This is a show that confronts life after the loss of a loved one and how it is possible to go on. They talk a lot … Read more about this episode...
Laurie is joined by Gia Lynne, a pleasure-positive writer, educator, and personal coach. Fascinated by human sexuality and how that connects to our quality of life, she offers a unique perspective on pleasurable living. Gia's book, On Blossoming focuses on incorporating the principles of pleasure into sex education for our youth and creates a new paradigm of human sexuality. … Read more about this episode...
Laurie is joined by Devi Maisha, the owner of Sensual Energy Alchemy. Devi Maisha is a pleasure coach who believes that better sex and healthier relationships make for happier lives, and she's on a mission to heal the world one orgasm at a time. Together, they discuss the state of men today and what women can do to help … Read more about this episode...
Laurie, once again, interviews Cazembe Abena. For Cazembe Abena and his DOM alter ego, Lord Vesper, BDSM is where Sensuality meets Art meets Spirit. They discuss Senergetic™ BDSM is Lord Vesper's own unique form of BDSM that focuses on Connection, Healing, Intention, and Trust. What a rich conversation. Please don't be fooled by preconceived notions. Great show!… Read more about this episode...
Laurie's guest, Gillian Pothier, is a Los Angeles based writer, archetypal coach and creative mentor whose writing is eye-opening and controversial. Gillian is deeply influenced by Jungian and archetypal principles, dreams, sex, mythology, and her abiding passion: Feminine Eros. Their discussion is based on some of the pieces Gillian has recently posted to the masses on Facebook and Medium. … Read more about this episode...
Laurie is joined by Perri Chase, a Transformational Business Coach who holds the vision of people's infinite power. While Perri works with both men and women, her current focus of work explores Feminine Leadership and Feminine sales and negotiation. Very interesting show. Could change your everything! … Read more about this episode...
United States