Discover
Shattered Glass
Claim Ownership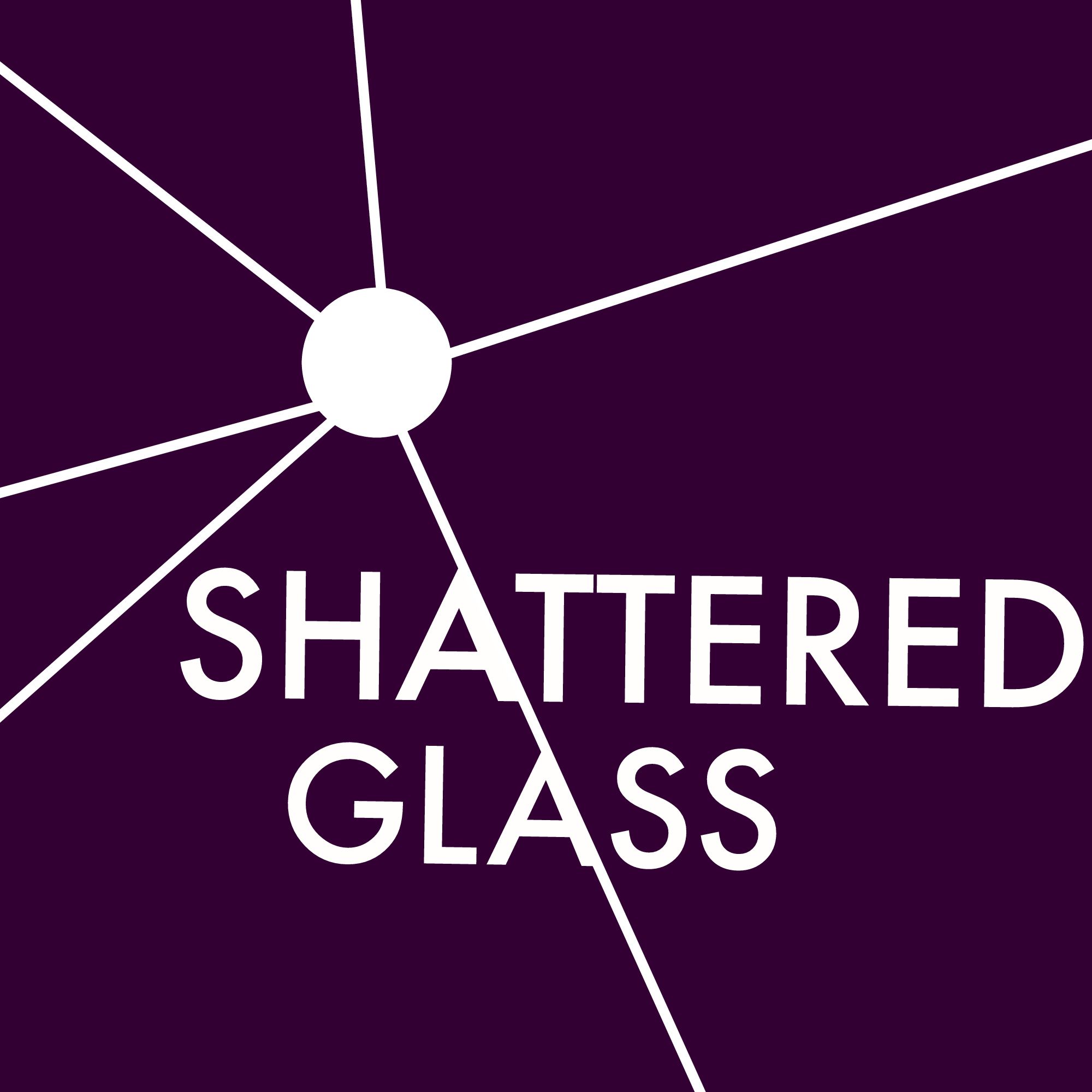 Three years goes by sooo fast! In this episode, Marita and Monica reflect on how the podcast came to be and share some of our favorite clips over these past few seasons. Take a stroll down memory lane with us - and hear an unreleased clip from our awesome interview with the janera solomon. Also, we want to give a special shoutout to our new team member….Lena Hershberger! Onward and upwards!
Surprise! One more episode for the Get Political! Series! Marita & Monica sat down with Bhavini Patel and Sangya Gyawali, co-founders of Beam Data. Super passionate about everyone being counted, these dynamic women talk through the importance of counting every kind of person in the US. There's some controversy about the citizenship question.. Did you know you don't have to answer every question on the census? The more we count previously under-counted populations, the more $$ goes their way for health care, infrastructure, and more. So don't forget! Get counted for Census 2020!
In our final installment of Get Political, we talk with the experts on the importance of crafting your message and why it's so crucial for a campaign! Only here will you get great (free) advice from Abigail Gardner, Owner of Scottie Public Affairs and Teresa M. Lundy, Founder & Principal of TML Communications. Also, Marita comes up with a great idea - Shark Tank, we're coming for you!
It's all about the Benjamins! Campaigns take money, period. But we're here to help you get over that financial hurdle and get comfortable with asking for money! We talk to finance and fundraising experts Jasmine Sessoms, Julie Hallinan, and Simone Baer! These ladies are giving out gems that are sure to get your campaign seeing green, but most importantly - the confidence to get out there and know your (candidate's) worth!
After you decide to run, next comes the grassroots strategy! We get the inside scoop from amazing people who have worked behind the scenes on local, state, and national campaigns. We talk to campaign strategists including Jessica Byrd (who worked on Stacey Abrams' campaign!), Kelsey Shannon, Keyva Clark, and Matt Merriman-Preston (Our first interview with a MAN is on this episode!) who have some helpful tips for getting your campaign started right!
Did you know that statistically, women are more likely to have their legislation passed? Get ready to learn from experts on how and why YOU should run for office (or at least support quality feminists to do so.) Welcome to the Get Political! Miniseries - episode 1 focuses on the HOW and the WHY, and we hear from experts including Anne Wakabayashi, Dr. Jennie Sweet-Cushman, Valerie McDonald Roberts, and Megan Winters - aka women who are working behind the scenes to get people like YOU into office.
We're back! Season 3 of Shattered Glass is on its way! And we're doing it a little differently this time around. For the first 4 episodes of the season, we've got a mini series treat for you - it's our "Get Political!" Miniseries! Have you ever considered running for office? Or maybe helping your favorite feminist become the next congressperson in your state? Well look no further - we're going to cover all the bases - Grassroots strategies, messaging, fundraising, and all the basics to get you well on your way. We've talked to all the pros so you can GET POLITICAL! First episode drops Tuesday, February 19!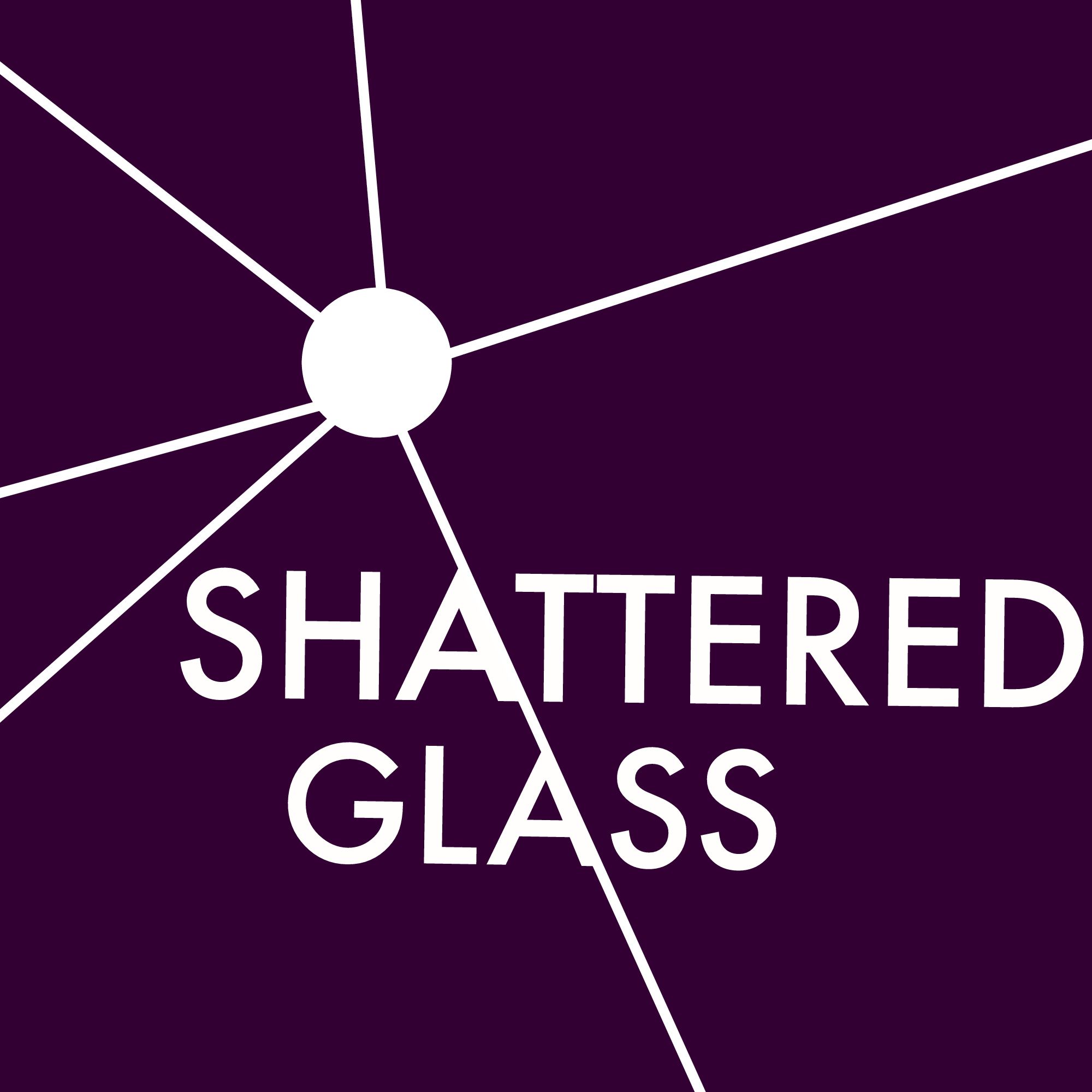 We've all seen robots in popular media doing crazy cool (and sometimes scary) things, but Henny Admoni's robots are far beyond our childhood Jetson's robo-maid dreams. Henny's research focuses on developing intelligent, autonomous robots that help humans on complex tasks like eating a meal or learning a new skill. She is an Assistant Professor in the Robotics Institute at Carnegie Mellon University, where she works on assistive robotics and human-robot interaction. Learn what the heck that all means (unless you're a badass woman in STEM that could translate already!) and all about how Henny managed to marry her interest in psychology and robotics into the perfect career path. She's sharp as a tack and has some great Sci-Fi novel recommendations for you! Onward and upward! Thoughts? Email us: shatteredglasspodcast@gmail.com Music by Anthony LaMarca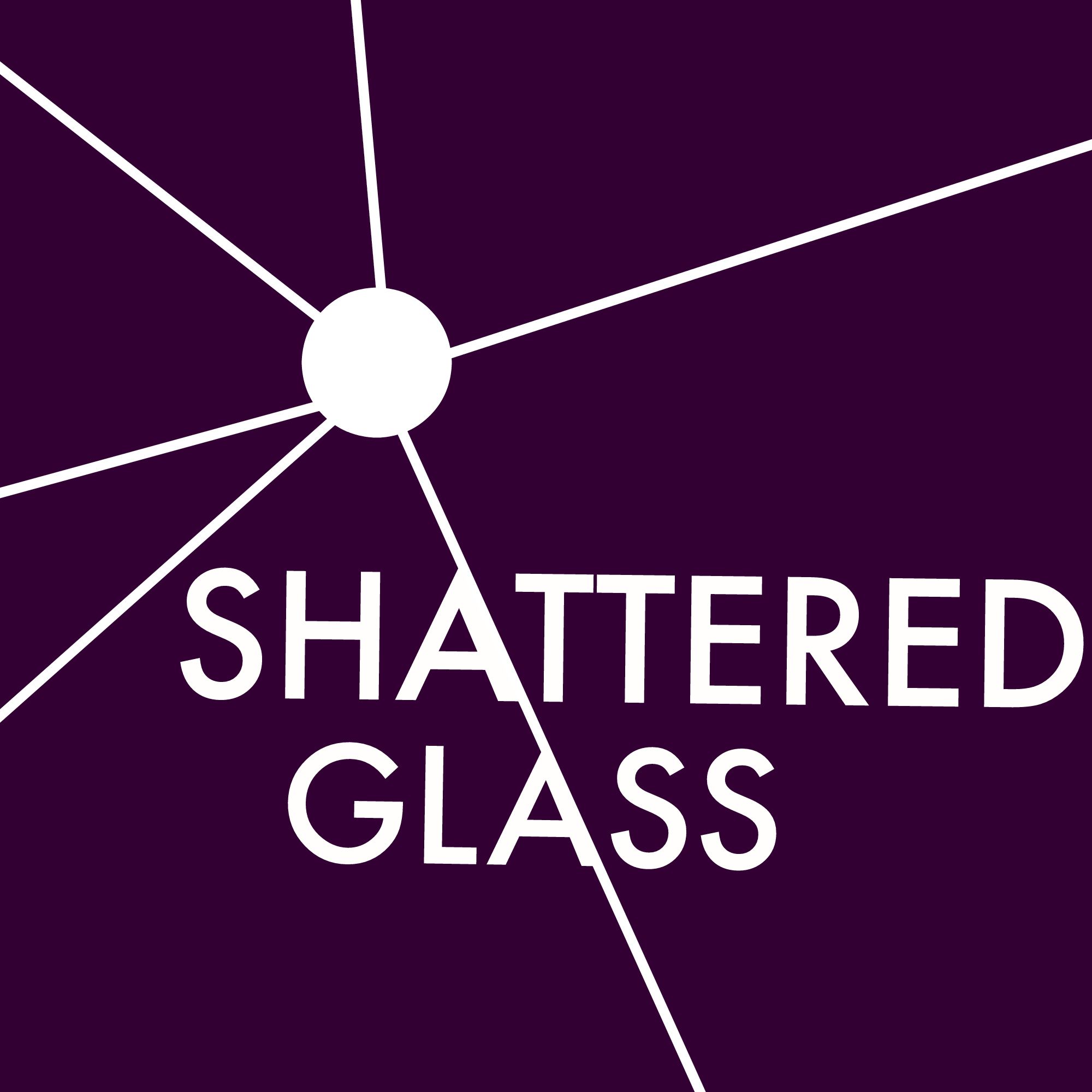 "Being a radical revolutionary means standing in the gap and being willing to access who is and who is not at the table." - Symone D. Sanders When Symone Sanders was the ripe old age of 25, she boldly pursued a job she wanted... and got it. Symone was the national press secretary for Democratic presidential candidate Bernie Sanders in 2015 and has since made waves as a political commentator on CNN and a powerful political activist.  She calls for accomplices, not allies. Symone asks us to recognize our differences, embrace them, and work together for radical solutions. She's fierce, sharp as a tack, and strong as a... well.. woman. You'll laugh, you'll cry, you'll probably have to write in your journal after this one. (We definitely did.) This interview took place in front of a live audience at the August Wilson Center as part of the TruthSayers series. Listen in, and get ready to be inspired to follow your path, just the way you are! Thoughts? Email us: shatteredglasspodcast@gmail.com Music by Anthony LaMarca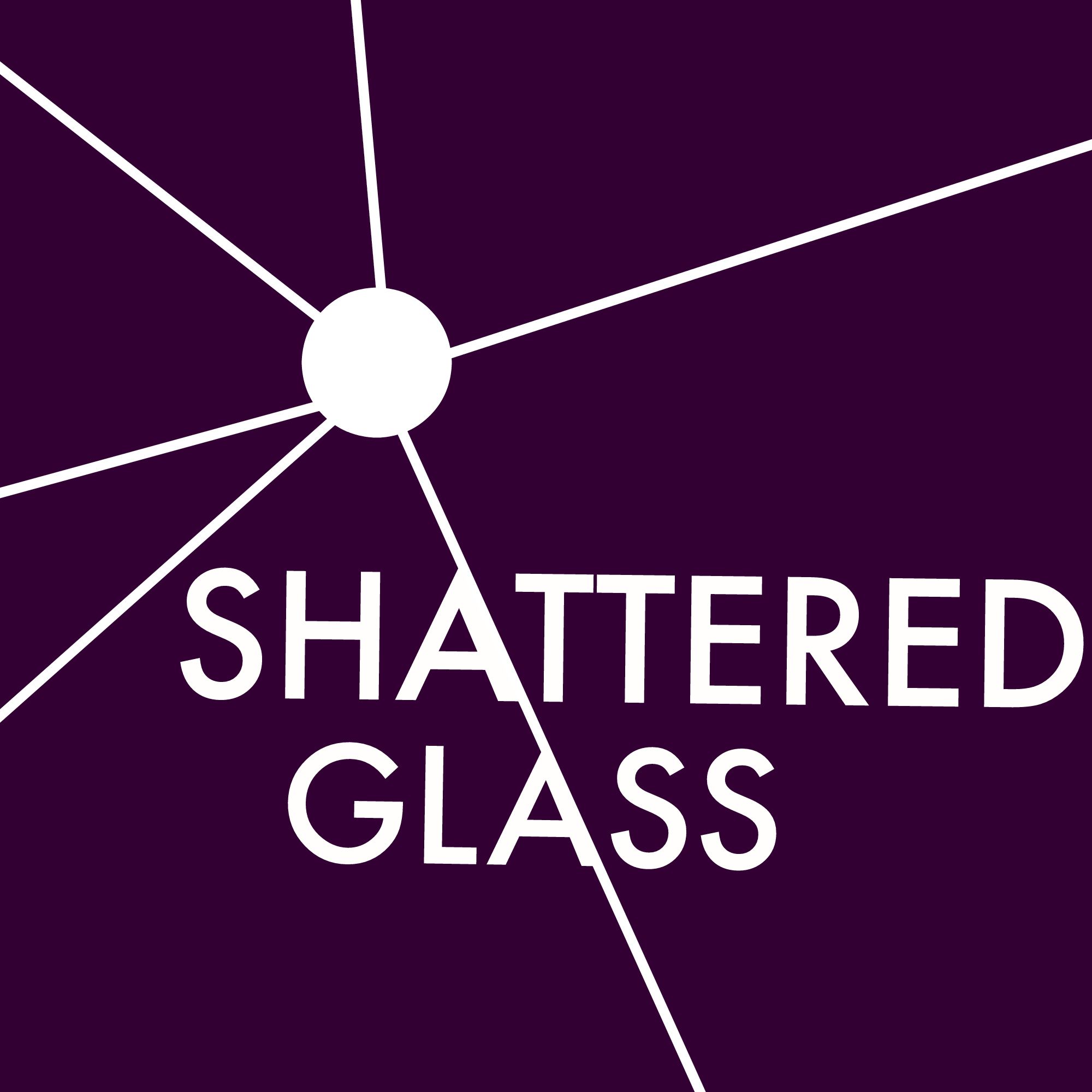 Mila Sanina followed the winding path of journalism from her home in Kazakhstan to a dairy farm in Wisconsin to CNN and PBS Newshour and finally landed in Pittsburgh. Mila seamlessly marries journalism with policy, sharing in-depth, local issues as the executive director at PublicSource. Monica & Marita sat down with her at Kelly Strayhorn Theater's SUNSTAR Festival where they interviewed her live. Mila Sanina values transparency, is passionate about her craft, and shares her insights on "fake news" and how to keep your head up in the wild world of media consumption. She's an amazing example of what it means to be an honest, thoughtful journalist-- a true gem of a voice in journalism! Thoughts? Email us: shatteredglasspodcast@gmail.com Music by Anthony LaMarca
It's that time of year again that we have the civic duty of voting in the primaries! Why is this important? Well, because there are a lot of strong women full of integrity and grit that are running for office and they need your help to get there! In Pennsylvania, the primaries fall on May 15, so we decided to seek out women running for an elected positions to share their thoughts on being a woman on the campaign trail. Spoiler alert: being a woman rules, especially when ladies are helping ladies get into office! Get ready to hear from Summer Lee, Sara Innamorato, Lindsey Williams, Stephanie Walsh, and Ashley Comans who all share their two cents on running for office and how you can get involved! Not sure who is running in your area or if you're registered? Check out the League of Woman Voters guide at lwv.org for some guidance.  Info below on each campaign. Sara Innamorato - State Representative, District 21 Summer Lee - State Representative, District 34 Lindsey Williams - PA State Senate, District 38 Stephanie Walsh - PA State Senate, District 38 Thoughts? Email us: shatteredglasspodcast@gmail.com Music by Anthony LaMarca This episode is brought to you by Modcloth. Use code "SHATTERED" to get 15% off your purchase of $100 or more!
Meredith Meyer Grelli dreamed up Wigle Whiskey in 2010 and with her family by her side, the distillery has had national attention, warranting recognition as a James Beard semi finalist and they're the most awarded craft distillery in the US by the American Craft Spirit Association. Just last year, Wigle even spawned a Cidery -- Threadbare. Meredith is at the center of creating this rebellious line of spirits, and she shared with us her journey to where she is and what is going on with women in the alcohol industry. Hello women run distilleries! Thoughts? Email us: shatteredglasspodcast@gmail.com Music by Anthony LaMarca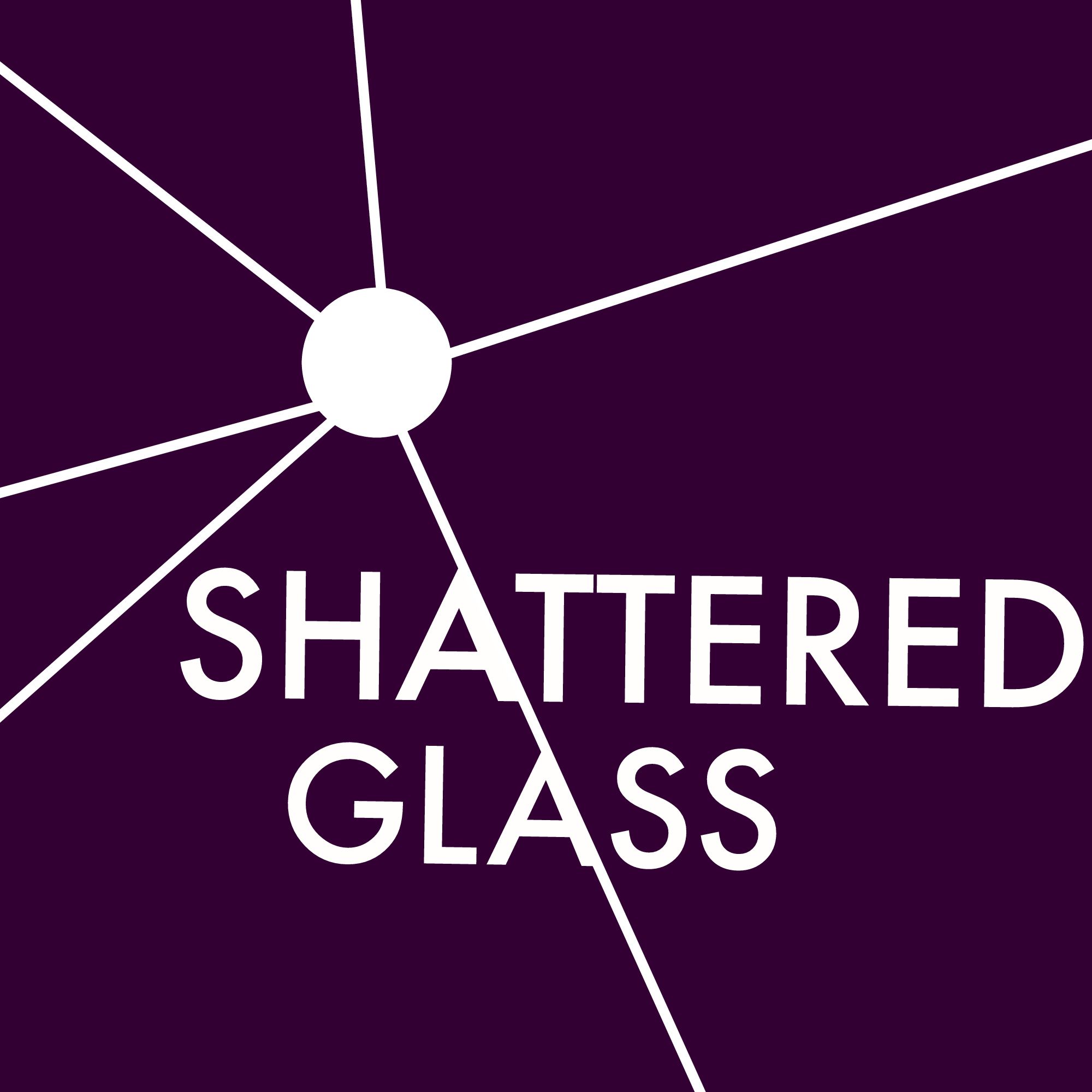 NBC's This is Us is known to bring us all to tears. Whether it's Jack having a perfect dad moment or Beth, we can thank Kay Oyegun for giving us all the feels. Kay Oyegun has writing credits for This is Us, Queen Sugar, and soon a biopic about the remarkable story of our shero, Angela Davis. Monica and Marita chatted with Kay about her move from Nigeria to the US, how she's going to get more women in the writer's room with her, and her favorite character to write for on This is Us! Can you guess what TV show helped her learn English all those years ago when she moved here? HINT: They'll be there for you. Thoughts? Email us: shatteredglasspodcast@gmail.com Music by Anthony LaMarca
Women's healthcare could use some help, wouldn't you agree? More American women are dying of pregnancy-related complications than any other developed country.  That isn't right. Monica and Marita sit down with Christine Haas, to learn all about The Midwife Center in Pittsburgh, PA - the largest freestanding birthing center in the country! Christine is the Executive Director of the Midwife Center and she's got the full scoop on what the heck a Midwife center even is and how they're entirely focused on making maternal health better for all of us. What we were especially excited about this place is the ways that they're empowering women to care for their whole selves! If you aren't local to the Pittsburgh region, there are so many around the country! Visit the American Association of Birth Centers website to find a birthing center near you. Thoughts? Email us: shatteredglasspodcast@gmail.com Music by Anthony LaMarca
Season 2 is here! We're kicking it off by talking to Hannah Ishizaki - the youngest female composer to ever have a piece played by the Pittsburgh Symphony Orchestra! She's 17, plays dozens of instruments, and has a real knack for composing beautiful pieces that make us all swoon. This is an ESPECIALLY special episode because Monica & Marita are hosting the Fierce and Female concert and this interview is a little taste of what 6th graders across the region are going to hear live! Stick around to the end of the episode to hear Hannah's piece, City of Bridges, being played by the Pittsburgh Youth Symphony Orchestra. Thoughts? Email us: shatteredglasspodcast@gmail.com Music by Anthony LaMarca
We're baaaaack! And we couldn't be more excited to bring you another season of interviews with inspiring women doing powerful work. Plus, we're celebrating our first birthday on Feb 21st and hope you can be there! Follow us on Facebook, twitter, or Instagram or visit www.shatteredglasspodcast.com for details about the event.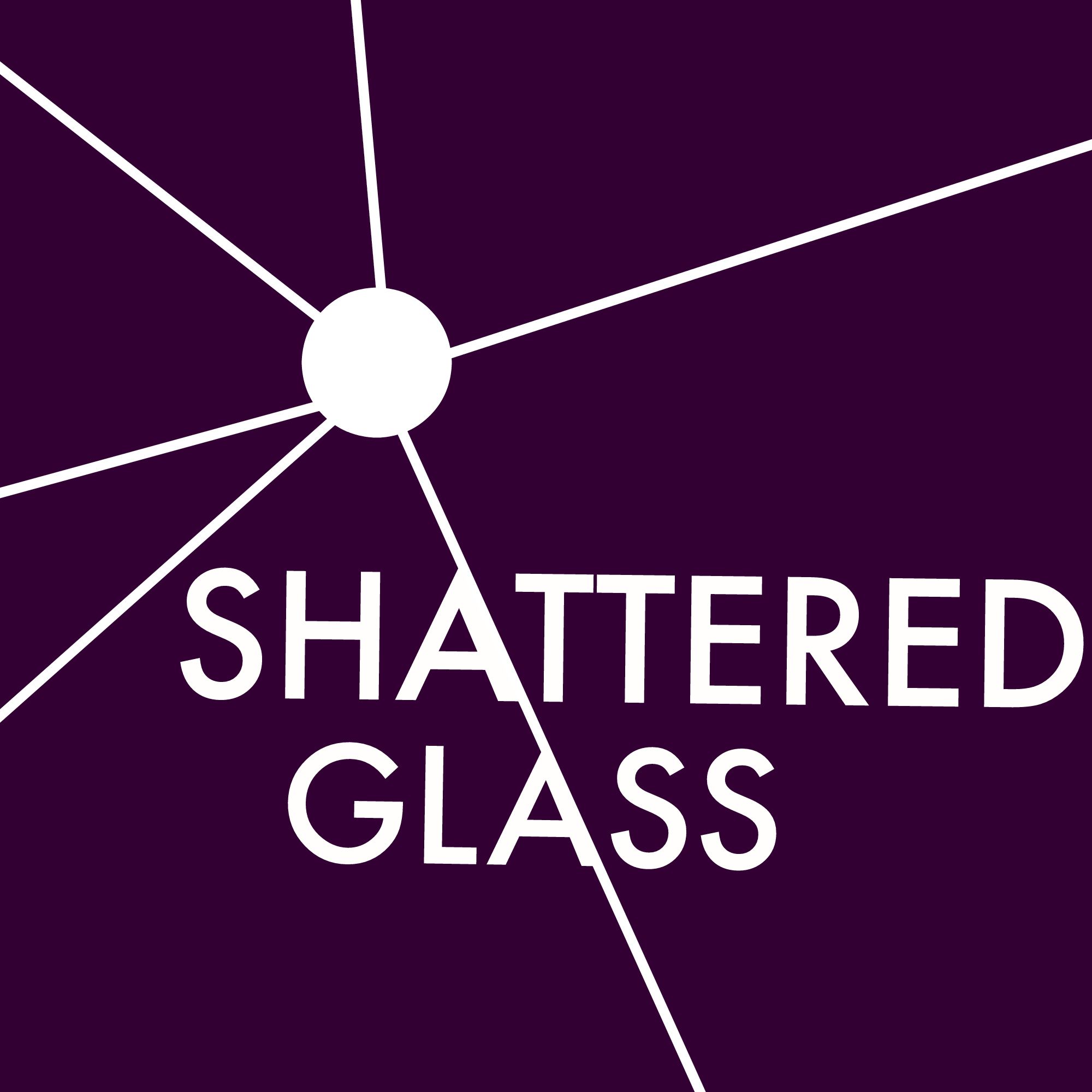 The summer is winding down and so is Season 1 of Shattered Glass. So for our final episode of this season, we sat down with Dominique Luster. Dominique is the archivist for the Teenie Harris Archive and the first person to hold an endowed archivist position at the Carnegie Museum of Art (insert shattered glass sound effect here). She talks with us about Teenie's lens on life in the 1930s to 1970s, what has and hasn't changed about the role of women, and her resolution to represent people with integrity in the archivist profession. Plus, Marita puts in a request for men to wear suits to the grocery store. Thoughts? Email us: shatteredglasspodcast@gmail.com Music by Anthony LaMarca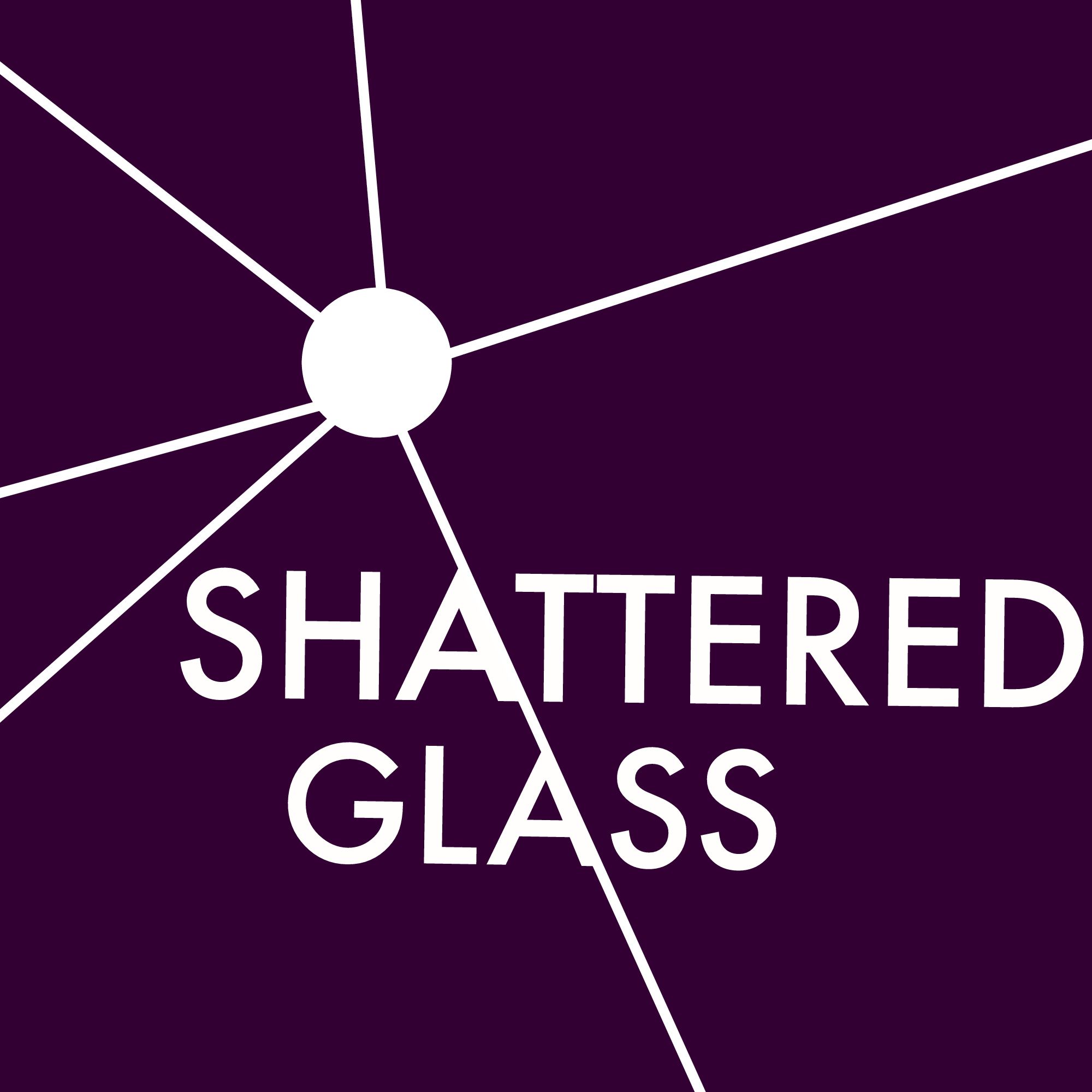 It's SELF CARE SUMMER '17 everybody! Sometimes adulthood just means that you're tired all of the time and you just hope that all of your plans get cancelled for the rest of the week so you can eat ice cream and watch Netflix. That's totally legit, but not always possible. We talked to Sharise Nance this month to talk about her entrepreneurial adventures in opening a counseling center, writing books for people in helping professions, and of course, self care. Sharise is a do-er and she is motivated to help people like YOU with caring for yourself and even helping us figure out good strategies to check in with our friends who might be feeling down. In order to go onward and upward, we need to take care of our mind, body, and spirit first. Take a deep breath and get ready for a self care summer! Helpful Links: Sharise's Books! Vitamin C: The Healing Workbook for the Mind, Body, and Soul Walking the Tightrope of Life: Refuel, Renew, and Re-center Your Work Life Demands HandinHand Counseling Services 10 Duff Road Suite 201Pittsburgh, Pa. 15235 (P): 412-414-7782 (E): handinhandcounseling.llc@gmail.com Article: The New Face of Depression: The "Strong" Black Woman Thoughts? Email us: shatteredglasspodcast@gmail.com Music by Anthony LaMarca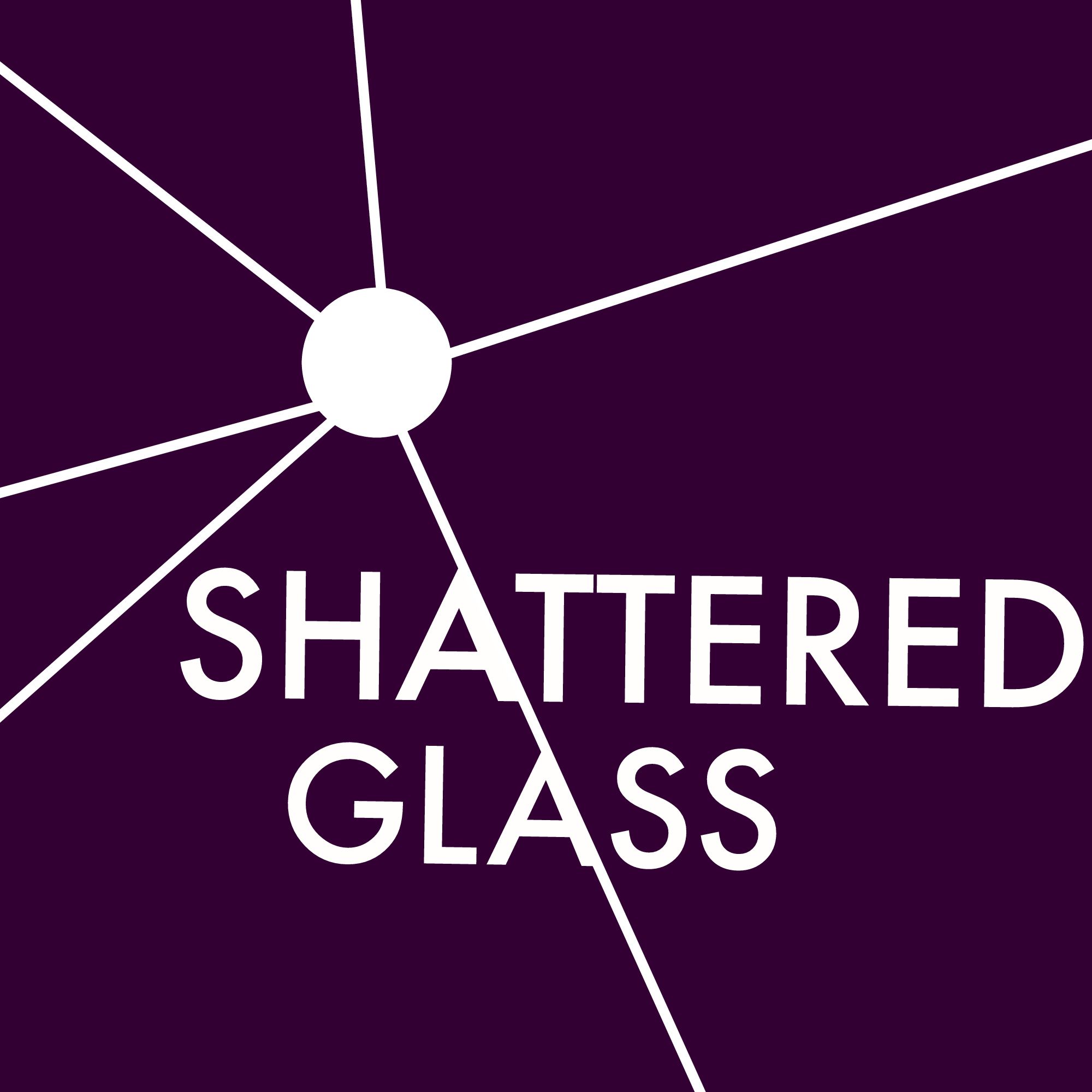 Have you seen Wonderwoman yet?! Listen to Monica gush about women in film... then hear Marita's conversation with another wonder woman, Betty Cruz, founder of Change Agency! This month is Immigrant Heritage Month, so they chat about being the first in her Cuban American family to be born in the US and the immigrant experience of her family. She touches on the boldness and bravery it takes to move to a new country, struggles with school, working for the Mayor, and balancing work and life. Thoughts? Email us: shatteredglasspodcast@gmail.com Music by Anthony LaMarca
Jamilka Borges, Executive Chef at Spoon & BRGR, is the reason people of Pittsburgh are ordering Mofongo for brunch instead of a western omelette. Her creativity in the kitchen has propelled her into celebrity chef-hood as a semifinalist for the James Beard Rising Star Chef of the Year. We talk cooking styles, kitchen culture, skills you need to be an executive chef (there are so many!), and the role women are taking in the rise of killer restaurants. And can you guess what her favorite spice to use is!?  And last time you listened, Marita was running her mayoral campaign and the primaries were just around the corner... hold onto your hats! Find out who is going to make Wilkinsburg great again! Thoughts? Email us: shatteredglasspodcast@gmail.com Music by Anthony LaMarca
United States