Discover
Sinica Podcast
Author: SupChina
Subscribed: 4,402
Played: 88,579
Description
A weekly discussion of current affairs in China with journalists, writers, academics, policy makers, business people and anyone with something compelling to say about the country that's reshaping the world.
A SupChina production, hosted by Kaiser Kuo and Jeremy Goldkorn.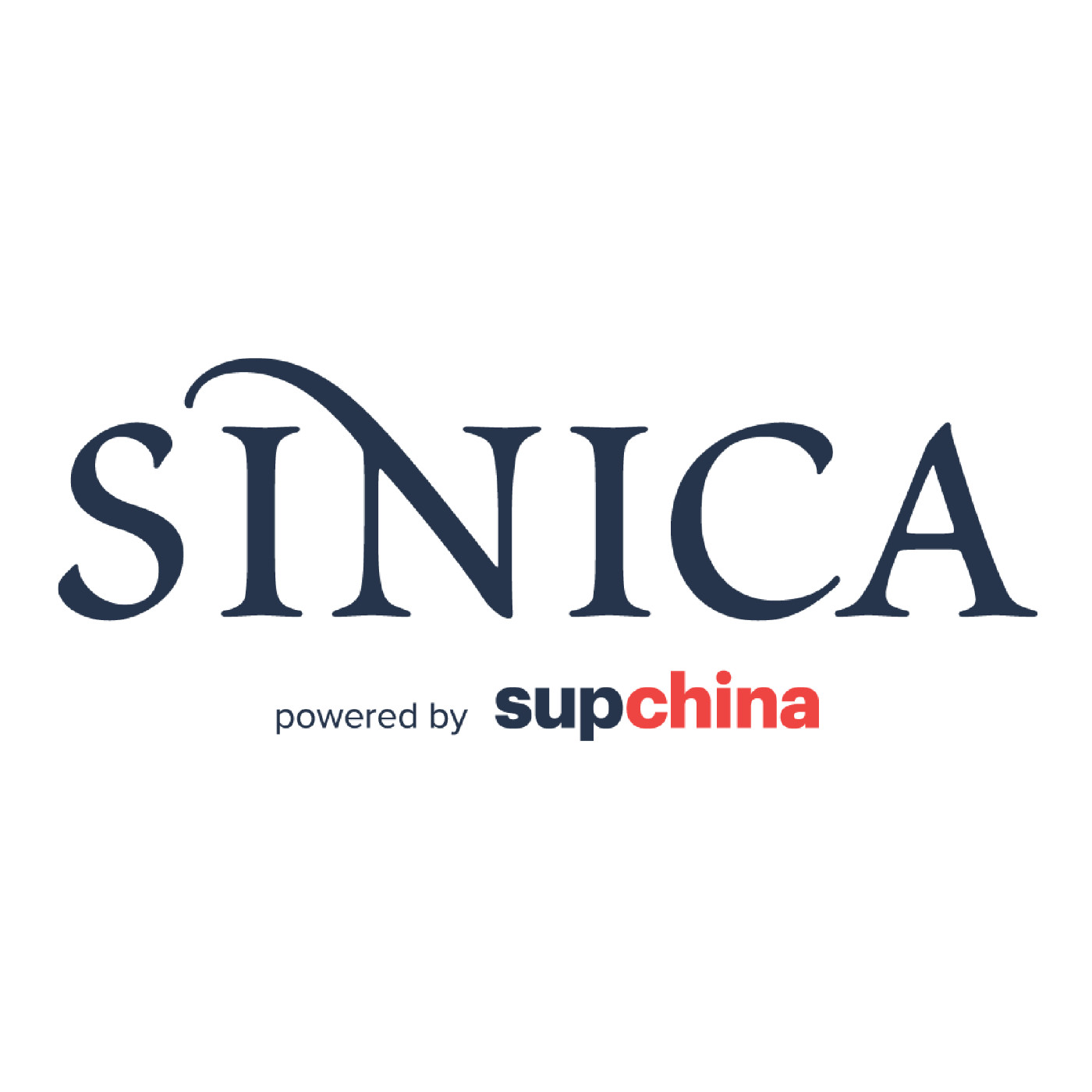 On April 16, PBS's Great Performances will broadcast the world premiere of the documentary Beethoven in Beijing, which tells the story of classical music in China over the last half century through the lens of the Philadelphia Orchestra's storied relationship with the country, from its first performances in the P.R.C. in 1973 until its most recent tour, in 2018. Along the way, the film profiles established Chinese musicians and composers, like Tán Dùn 谭盾 and Láng Lǎng 郎朗, and introduces us to new Chinese talent, like the composer Peng-Peng Gong 龚天鹏. This week, Kaiser chats with three individuals involved with the film: co-director Jennifer Lin, a veteran Philadelphia Inquirer reporter and the author of the 2017 book Shanghai Faithful; producer Cài Jīndōng 蔡金冬, a professor of music and arts at Bard College, the director of the US-China Music Institute, and a former conductor of the Stanford Symphony Orchestra; and Sheila Melvin, a script consultant for Beethoven in Beijing and the co-author, along with her husband, Cai, of Rhapsody in Red and Beethoven in China, both books about classical music in the People's Republic of China. Recommendations:Sheila: This viola concerto, performed by the Shanghai Philharmonic. Jindong: The works of Zhōu Lóng 周龙.Kaiser: A day in the life of Abed Salama, by Nathan Thrall, and Surviving the crackdown in Xinjiang, by Raffi Khatchadourian.
This week on Sinica, Kaiser chats with Stephanie Studer, China correspondent for The Economist, who recently published a special report in the magazine about China's "Post-90s" generation; and with Alec Ash, author of the book Wish Lanterns, which looks at a cohort of Chinese youth born between 1985 and 1990. The two explore the apparent contradictions between, on the one hand, the cosmopolitanism and socially progressive attitudes of young Chinese today and, on the other, their increasingly assertive national identity. 9:15: Social liberalism and nationalism10:55: Less impressed by the west27:38: China's millennials and their western counterparts38:06: A progressive generation and regressive regime 43:12: How state actors affect post-90's discourseRead more about China's new youth here on SupChina, by Alec Ash. Recommendations:Stephanie: Frank Dorn's jigsaw map of 1936 Beijing, available on the Beijing Postcards website.Alec: He recommends traveling to Dali, Yunnan, as well as trying the provincial cuisine. Kaiser: The column Beijing Lights, published on the Spittoon Collective website.
This week on Sinica, Kaiser chats with Deborah Seligsohn, who served as the State Department's Environment, Science, Technology and Health Counselor at the U.S. Embassy in Beijing from 2003 to 2007. She is now an assistant professor of political science at Villanova University in Philadelphia, where she currently teaches a course on pandemics and politics. She recalls her firsthand experience with China's SARS response in 2003, shares her views on how much China improved in the intervening years, and talks about how, when, and why China mishandled its initial response to the novel coronavirus in the winter of 2019–2020. Deborah also offers her critical perspective on the persistent "lab-leak" theory.This show was recorded on March 12, with an addendum recorded on March 29, in which Deborah addresses some of the news relating to the search for COVID's origins that came out in the intervening weeks.6:50: Understanding the origins of COVID-1934:16: Chinese scientists' unwillingness to share data 43:54: The World Health Organization's handling of the virus54:36: The lab-leak theoryRecommendations:Deborah: Coronation, by Ai Weiwei, and the podcast In The Bubble: From The Frontlines.Kaiser: The rise of made-in-China diplomacy, Peter Hessler's latest piece in The New Yorker.
This week on Sinica, Kaiser welcomes back Ryan Hass, the Michael H. Armacost Chair at the John L. Thornton China Center at the Brookings Institute, a senior adviser at the Scowcroft Group and McLarty Associates, and the China Director at the National Security Council during the second Obama administration. Ryan's new book, Stronger: Adapting America's China Strategy in an Age of Competitive Interdependence, lays out a great approach to right-sizing the challenges that China poses in the decades ahead and identifies a set of sensible U.S. responses: running faster instead of trying to trip the other guy, regaining confidence and avoiding declinism and defeatism, and not turning China into an enemy. 4:42: Differences in Biden and Trump administrations25:37: How interdependence with China raises American interests29:31: A firm and steady approach to America's foremost competitor43:54: Risk reduction and crisis management vis-à-vis ChinaRecommendations:Ryan: Any publication by William J. Burns, the current director of the Central Intelligence Agency. Kaiser: Works by Susan B. Glasser, particularly those narrated by Julia Whelan.
This week on Sinica, Kaiser chats with ex-venture capitalist Lillian Li, who moved to China from the U.K. last year and has been looking at China's tech ecosystem from a unique perspective — combining an investor's eye, an academic background studying development, a grounding in Chinese language and culture, and a comparative instinct. Lillian shares her views on how technology platforms have become institutions, how the U.S. and China have responded to this development in starkly different ways, and the major features that distinguish the technology ecosystems of the West and China. 10:19: Waiting on the next era of technology25:06: The challenges faced by institutions34:48: The future of the tech-government relationship39:44: Two parallel worlds, China and the U.S. 47:10: Scale is no longer guaranteedRecommendations: Lillian: But What If We're Wrong?: Thinking About the Present As If It Were the Past, by Chuck Klosterman. Kaiser: Middlemarch by George Eliot, and Pride and Prejudice by Jane Austen.
In August 2020, the CGTN anchorwoman Chéng Lěi 成蕾, an Australian citizen, was detained in Beijing. Six months later, she was formally arrested and charged with violations of China's expansive state secrets law. This week on Sinica, Kaiser chats with ABC reporter Bill Birtles (whose involuntary departure from China was linked to Cheng Lei's case), longtime Beijing-based Financial Times correspondent Lucy Hornby, and Chinese law specialist Donald Clarke, a professor of law at George Washington University, about the case and its relation to the deterioration of ties between Beijing and Canberra.12:19: What we know about Cheng Lei's time in detention21:18: Reciprocal hostage taking, or something else?25:00: Dawn raids on Chinese journalists in Australia34:42: The public response to Cheng Lei's arrestRecommendations:Lucy: Revolutions, a history podcast exploring political revolutions, hosted by Mike Duncan. Don: The Construction of Guilt in China: An Empirical Account of Routine Chinese Injustice, by Yu Mou, The Price of Peace: Money, Democracy and the Life of John Maynard Keynes, by Zachary D. Carter, and the search software X1.Bill: The politics of being Chinese in Australia, a comprehensive survey of attitudes and experiences of the Chinese-Australian community, by Jennifer Hsu. Kaiser: The British History Podcast, hosted by Jamie Jeffers.
This week on Sinica, Kaiser and Jeremy chat with Jude Blanchette, the Freeman Chair at the Center for Strategic and International Studies, to talk about the faulty assumptions that American analysts and policymakers continue to make about politics in China — and the flawed policy built on those problematic assumptions. Despite much recent academic research into the behavior of authoritarian states that offer better models for understanding China's politics, several older and less accurate heuristics persist. Jude deftly skewers these and offers useful approaches to thinking about Xí Jìnpíng 习近平 and the CCP leadership. 4:57: "Collapsism" and China's political system10:45: The shortcomings of engagement with China24:21: "Xi besieged" 34:26: The "hidden reformer" fallacyRecommendations:Jeremy: The Plague Cycle: The Unending War Between Humanity and Infectious Disease, by Charles Kenny, and The War on the Uyghurs: China's Internal Campaign Against a Muslim Minority, by Sean R. Roberts.Jude: Cabin Porn: Inspiration for Your Quiet Place Somewhere, by Steven Leckart and Zach Klein. Kaiser: Two essays by Thomas Meaney: The canonization of Richard Holbrooke and The limits of Barack Obama's idealism.
This week on Sinica, Kaiser chats with Julie Klinger, an assistant professor at the University of Delaware's Department of Geography and Spatial Sciences, about rare earths — a family of 17 elements that are essential to the function of modern industry and are indispensable in everyday technology. Julie debunks many of the myths surrounding China and rare earths, and lays out her ideas about why, despite the relative ubiquity of mineable rare earth deposits, China has dominated production of these vitally important minerals for decades. 3:00: Debunking conventional wisdom on China and rare earths9:55: What are rare earths and how important are they21:30: How China's near-monopoly on rare earths came to be32:49: Mining and environmental degradation45:32: China's decision to slow down rare earth production and its consequencesRecommendations:Julie: Going outside for the sake of going outside, and The Probiotic Planet: Using Life to Manage Life, by Jamie Lorimer.Kaiser: "The chip choke point," by Tim De Chant, in The Wire China (listen to the article on China Stories).
This week on Sinica, Kaiser is joined by Wall Street Journal correspondent Te-Ping Chen to talk about her just-released collection of short fiction, Land of Big Numbers: Stories. Featuring 10 short stories all set in China or featuring Chinese characters, it showcases both the author's keen eye for detailed observation and her imaginative powers and offers an unfailingly empathetic look at China from a wide range of disparate angles. Te-Ping even reads a passage from one short story, "Lulu," which was previously published in The New Yorker.10:51: A real-life inspiration for her fiction28:30: A reading from "Lulu"37:10: The cultural disconnect between China and the U.S.43:16: Te-Ping's writing and publishing processRecommendations:Te-Ping: A short story collection titled What It Means When a Man Falls From the Sky, by Lesley Nneka Arimah, and My Country and My People, from a collection of essays from the 1930s by Lín Yǔtáng 林语堂.Kaiser: The Index of Self-Destructive Acts, by Christopher Beha.
This week on Sinica, Kaiser and Jeremy chat with three of the guests in a remarkable room on the drop-in voice chat app Clubhouse, which ran for 14 hours on Saturday, February 6. The room, called "Is there a concentration camp in Xinjiang?," brought thousands of listeners from China and around the world to talk about the ongoing extralegal internment of Uyghurs and other Muslims in Xinjiang. We spoke with the Han Chinese filmmaker who started the room (and wishes to remain anonymous); one of the main moderators, the journalist Muyi Xiao of the New York Times; and Rayhan Asat, a Uyghur attorney in the U.S. whose brother, a successful tech entrepreneur, has been put in the camps and has been incommunicado for three years.Recommendations:Jeremy: The Ministry for the Future: A Novel, by Kim Stanley Robinson. Rayhan: The Queen's Gambit, available on Netflix.Muyi: A type of Wuhan hot dry noodle: 想念武汉热干面 (xiǎngniàn wǔhàn règānmiàn), available for purchase on Yamibuy. L: The 2012 film No, directed by Pablo Larraín.Kaiser: The book Land of Big Numbers: Stories, by Te-Ping Chen.
This week on Sinica, Kaiser talks with Dan Wang, a Shanghai-based analyst at research firm Gavekal Dragonomics, who also contributes a regular opinion column to Bloomberg. Combining firsthand knowledge of China's tech sector with broad erudition and a humanist's perspective, Dan offers a unique take on China's innovation ecosystem, the country's efforts to achieve self-sufficiency in technology, and the role of economic growth, fundamental optimism, and inspiration in China's rise as a tech power.13:53: The outsize importance of economic growth25:02: An overemphasis on digital technology33:55: Reciprocity and technological codependence 49:12: Technology is more than just tools and patentsRecommendations:Dan: The works of Marcel Proust, and the ham and mushrooms of Yunnan Province. Kaiser: The Netflix series Flavorful Origins and Great State: China and the World, by Timothy Brook.Read Dan's 2020 annual letter: http://danwang.co/2020-letter/
This week on Sinica, Kaiser chats with Paul Heer about the conundrum of Taiwan — one of the thorniest and most fraught issues confronting the new Biden foreign policy team as it navigates the U.S.-China relationship. Paul is a Distinguished Fellow at the Center for the National Interest and studies Chinese and East Asian issues. He served as the national intelligence officer for East Asia from 2007 to 2015, and was previously a senior analyst at the CIA's Directorate of Intelligence in its China Issue Group. In December 2020, Paul published two articles about Taiwan policy in The National Interest: "The Strategic Dilemma of Taiwan's Democracy" and "The Inconvenient Truth About Taiwan's Place in the World." This episode's conversation centers on the diagnosis and recommendations made in those two pieces.6:48: The democratic David versus the authoritarian Goliath17:47: Taiwan reunification in the Xí Jìnpíng 习近平 era36:55: The U.S. position on Taiwan40:22: The future of one country, two systemsRecommendations:Paul: The works of Charles Dickens. Kaiser: Kindred: Neanderthal Life, Love, Death and Art, by Rebecca Wragg Sykes.Subscribe to China Stories here, the newest podcast in the Sinica Podcast Network.
This week on Sinica, Kaiser chats with the three authors of a new policy paper from the Quincy Institute for Responsible Statecraft, a relatively new D.C.-based think tank that advocates restraint in U.S. foreign policy. Michael D. Swaine, Jessica J. Lee, and Rachel Esplin Odell authored the report Toward an Inclusive & Balanced Regional Order: A New U.S. Strategy in East Asia, which was published by the Quincy Institute on January 11. In this longer-than-usual episode, they detail their recommendations for how they believe the Biden-Harris administration should approach the region, especially China.12:17: Sinophobia and Cold War mentalities23:33: The most pressing issues in East Asia42:59: Limited disentanglement in U.S.-China technology52:07: The role of U.S. forces in Japan and South Korea1:05:30: Taiwan's "porcupine strategy" Recommendations:Rachel: Women in Color, an album by Raye Zaragoza, and The Dispossessed, by Ursula K. Le Guin. Jessica: Lengthy puzzles as a way to provide some respite from laptops and cell phones.Michael: Continuing the trend of non-screen-related activities, Michael recommends taking up oil painting. Kaiser: Dark Mirror: Edward Snowden and the American Surveillance State, by Barton Gellman.
By the end of 2019, Chinese courts had uploaded some 80 million court cases to a massive, centralized database — a gold mine not only for people working in the legal professions in China, but also for researchers interested in what the court decisions can tell us about Chinese jurisprudence, criminal and civil procedures, and Chinese society more broadly. This week on Sinica, we present a show recorded back in December 2019 — prelapsarian days, before shelter-in-place orders, travel restrictions, and remote podcasting. Kaiser speaks with Rachel Stern, a professor at the UC Berkeley School of Law and in the UC Berkeley political science department, and with Ben Liebman, a professor of law and the director of the Center for Chinese Legal Studies at Columbia University. Both scholars have worked extensively with the database, and share their insights into why the Chinese government has pushed courts to upload cases to the database, and how it might transform the way that courts work in China.7:19: What's in the database, and how it's unique to China28:00: Pushing back against the techno-dystopian narrative34:12: Creating a marketplace for legal implications41:21: The limitations of artificial intelligence  Recommendations:Rachel: A collection of translated essays written by Chinese intellectuals, titled Voices from the Chinese Century: Public Intellectual Debate from Contemporary China; Under Red Skies: Three Generations of Life, Loss, and Hope in China, by Karoline Kan; and the NüVoices podcast.Ben: The works of artist Stuart Robertson. Kaiser: The popular Chinese talk show Informal Talks (非正式会谈 fēi zhèng shì huì tán), available to watch on YouTube.
This week on Sinica, Kaiser welcomes back former National Security Council China director Ryan Hass, who offers his perspective on the likely direction that the incoming Biden administration will take when it comes to managing the American relationship with China — the most difficult and most consequential of bilateral relationships. Thoughtful and measured as always, Ryan makes a good case for why the Biden team is not, in fact, boxed in by Trump's antagonism toward China, and will chart a path that will diverge substantially from the one taken during four years of Trump without retreading the path taken during the Obama presidency.1:56: The structural issues at the heart of U.S.-China tensions6:59: Can the American political center hold? 12:10: What can be deduced from Biden's personnel choices28:34: How the Biden election has changed Beijing's political calculus38:36: Xinjiang, Hong Kong, and a Biden administrationRecommendations:Ryan: Anything written by John le Carré. Kaiser: Ed Yong, a writer for The Atlantic, especially his recent piece How science beat the virus.
Why have so many prominent critical and dissident intellectuals from China come out vocally in support of Donald Trump? This week on Sinica, Kaiser and Jeremy set out to answer that question, and are joined by journalist Ian Johnson of the New York Times and by Lin Yao, a political scientist now earning a law degree at Yale, who writes frequently on Chinese intellectuals and U.S. politics.
This week on Sinica, Kaiser and Jeremy chat with James "Jay" Carter, a professor of history at St. Joseph's University in Philadelphia, about his terrific new book, Champions Day: The End of Old Shanghai, which focuses on horse racing as an unlikely but effective way to tell the story of Shanghai during the Nanjing decade (1928–1938) and World War II. We also talk about the challenges of presenting Chinese history to non-specialists, and about Jay's weekly column in SupChina, "This Week in China's History."
This week on Sinica, Kaiser is joined by Evan Feigenbaum, vice president for studies at the Carnegie Endowment for International Peace, where he oversees research in Washington, Beijing, and New Delhi on a dynamic region that encompasses both East Asia and South Asia. Evan also served as deputy assistant secretary of state for South and Central Asian Affairs under Condoleeza Rice during the second George W. Bush administration, and as vice chairman of the Paulson Institute, before joining Carnegie. Evan offers his unique perspective on how American policy over the last two decades has failed to keep up with changes happening in Asia, and how the increasing economic integration of the region has meant that the U.S. faces the threat of marginalization and relegation to a unidimensional role as a security provider. He offers useful ideas that the incoming Biden administration would do well to consider.Recommendations:Evan: The documentary Statecraft: The BUSH 41 Team, available on Amazon Prime, and the cooking podcast Christopher Kimball's Milk Street Radio. Kaiser: The Ministry for the Future: A Novel, by Kim Stanley Robinson.
This week on Sinica, we bring you a conversation with Pallavi Aiyar, a prolific writer and, until 2008, a Beijing-based journalist, and Ananth Krishnan, who reported from China for The Hindu and India Today until 2018. The two chatted with Kaiser and Jeremy as part of the Hong Kong International Literary Festival in November, covering subjects from popular Chinese misconceptions and stereotypes about India to India's curiosity about — and sparse media coverage of — its powerful neighbor to the northeast. 5:49: Mutual cultural ignorance between China and India 11:06: Indian views on Chinese authoritarianism 32:03: Social mobility and classism42:00: Comparing Chinese and Indian nationalism 52:23: 2020 as an inflection point in India-China relations
In this episode of Sinica, which was taped live at the fourth annual NEXTChina Conference on November 11, Kaiser and Jeremy chat with Yifei Li and Judith Shapiro, co-authors of a new book called China Goes Green: Coercive Environmentalism for a Troubled Planet. Li, an assistant professor of environmental studies at NYU Shanghai, and Shapiro, the chair of the environmental politics program at American University, tackle the question of whether a state-led authoritarian approach is needed to address the crisis of global warming and other looming ecological catastrophes. And while their focus is on the environment, the book interrogates more broadly the whole technocratic authoritarian approach to governance, with relevance to pandemic response, population policy, and much more.3:43: State-led environmentalism in China 16:18: Mechanisms of state power and enforcement on the environment23:12: Environmentalism and China's illiberal turn31:06: China's space ambitions and technocratic leadership
United States