Discover
Southern Fried True Crime
Claim Ownership
Southern Fried True Crime
Author: Erica Kelley
Subscribed: 9,443
Played: 297,455
© Copyright Erica Kelley
Description
Erica Kelley is a native Tennessean exploring historical and contemporary true crime in the South. Southern charm is attempted but southern sass is bountiful. Join her as she shows you just how southern fried the justice system can be in the Deep South.
In 1982, America got their own Ken and Barbie killers a decade before the Canadian couple, Paul Bernardo and Karla Holmolka horrified the world with their depraved crimes - kidnapping, torturing and murdering young girls. Americans Alvin and Judith Neelley started out with petty crimes, dubbing themselves Boney and Claude. And then they escalated. Unlike Karla, Judith didn't get a deal with the devil. Instead, at 18 years old, she became the youngest woman in the US to be sentenced to the death penalty. Tickets for my live show with Trashy Divorces on August 25th in Atlanta: https://www.bigtickets.com/e/venkmans/TD-SFTC/Info for the True Crime Podcast Festival in Chicago on June 13th: https://tcpf2019.com/Suggested Reading for today's episode: https://www.amazon.com/Early-Graves-Story-Murder-Passion-ebook/dp/B005JZ6TJM/ref=tmm_kin_swatch_0?_encoding=UTF8&qid=&sr=Written, hosted and produced by Erica KelleyOriginal Graphic Art by Coley Horner Original Music by Rob Harrison of Gamma Radiohttps://southernfriedtruecrime.comhttps://www.facebook.com/southernfriedtruecrimehttps://www.patreon.com/southernfriedtruecrimehttps://whatamaneuver.net/collections/southern-fried-true-crime (merch shop)@southfriedtruth (Twitter) @southernfriedtruecrime (Insta)
Today is a very special cross over episode with my friends from Trashy Divorces. We are discussing the murders of Nicole Brown and Ron Goldman, as well as OJ Simpson's two trashy divorces. This is not my usual format and there is indeed the explicit language I'm always warning you about. Suggested Reading: Without a Doubt by Marcia ClarkThe Run of His Life by Jeffrey ToobinIn Contempt by Christopher DardenSuggested Viewing:ESPN's documentary: OJ Simpson: Made in AmericaAmerican Crime Story's The People vs OJ SimpsonIf you or anyone you know are in danger, there are resources to help you. You are not alone. Please reach out:US National Domestic Violence Hotline: 800-799-7233UK Domestic Abuse Hotline: 0808 2000 247Australia Rape & Domestic Violence Hotline: 800-737-732Canada: http://thelifelinecanada.ca./help/call/I'm in Chicago for the True Crime Podcast Festival on July 13th! I really hope to see you there! For more information, go to: https://tcpf2019.com/Don't forget the Scattered, Covered & Smothered Tour! I am doing a live show with Alicia and Stacie from Trashy Divorces in Atlanta on Sunday, August 25th. Doors open at 5pm, Tickets start at $25 with VIP packages available. Tickets go on sale on July 10th at 12pm EST. But watch social media for more event details.
This is the conclusion to Miami Beach Royalty: The Novack Murders. Within three months of each other, Bernice and Ben Novack Jr were brutally murdered. These were gruesome, vicious attacks and they were meticulously planned and executed. But the conspirators weren't as smart as they thought. And after the criminal proceedings finally ended, the fight over Ben Novack Jr's fortune became another epic battle. Suggested Reading: The Prince of Paradise by John Glatt: https://www.amazon.com/dp/B009LRWVDC/ref=dp-kindle-redirect?_encoding=UTF8&btkr=1Also: Fools Paradise by Steven Gaineshttps://www.amazon.com/Fools-Paradise-Players-Poseurs-Culture-ebook/dp/B001RS8KMY/ref=sr_1_1?keywords=Fools+Paradise&qid=1561578689&s=gateway&sr=8-1Sponsor: Noom.comInfo for the True Crime Podcast Festival held in Chicago on June 13th: https://tcpf2019.com/Written, hosted and produced by Erica KelleyOriginal Graphic Art by Coley Horner Original Music by Rob Harrison of Gamma Radiohttps://southernfriedtruecrime.comhttps://www.facebook.com/southernfriedtruecrimehttps://www.patreon.com/southernfriedtruecrimehttps://whatamaneuver.net/collections/southern-fried-true-crime (merch shop)@southfriedtruth (Twitter) @southernfriedtruecrime (Insta)
The history of the infamous Fontainebleau Hotel in Miami Beach is fascinating. Mobsters, movie stars and and scandal helped the brilliant and ruthless hotelier Ben Novack Sr. propel his hotel onto the world stage, where it remains today. But the brutal murders of his ex-wife Bernice and son, Ben Jr. rocked America and the squabble over the Novack fortune is still winding through the Florida probate courts to this day. Suggested Reading: The Prince of Paradise by John Glatt: https://www.amazon.com/dp/B009LRWVDC/ref=dp-kindle-redirect?_encoding=UTF8&btkr=1Also: Fools Paradise by Steven Gaines for more history of Miami Beach and an interview with Ben Novack Jr. Sponsor: BeautyByDesign.com | GreenChef.usInfo for the True Crime Podcast Festival held in Chicago on June 13th: https://tcpf2019.com/Written, hosted and produced by Erica KelleyOriginal Graphic Art by Coley Horner Original Music by Rob Harrison of Gamma Radiohttps://southernfriedtruecrime.comhttps://www.facebook.com/southernfriedtruecrimehttps://www.patreon.com/southernfriedtruecrimehttps://whatamaneuver.net/collections/southern-fried-true-crime (merch shop)@southfriedtruth (Twitter) @southernfriedtruecrime (Insta)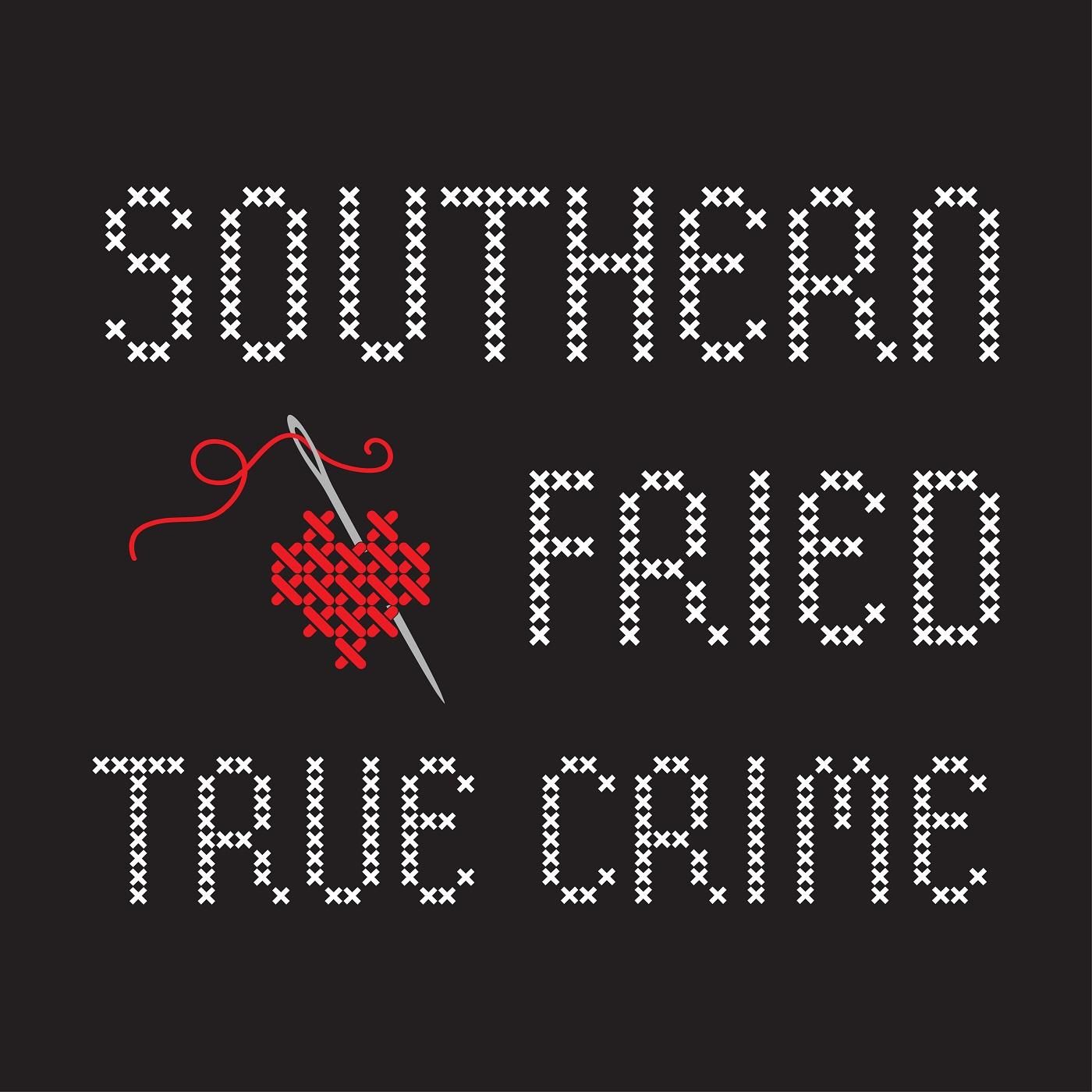 56: Poisoning Patsy
2019-06-1400:50:01
13
In October of 1987, a beautiful Texas socialite and businesswoman was poisoned with strychnine. It was in the bottle of NyQuil she often used to help her go to sleep. Patsy Bolton Wright was a share holder in the Southwest Historical Wax Museum in Grand Prairie, Texas. Less than a year after her murder, the wax museum was burned to the ground by an arsonist. Neither crime has ever been solved. Research by Erica & Vincent from the Gone Cold Podcast - Texas True Crime Sponsor: GreenChef.us | ScentBird.com Promo: Obscura: True CrimeWritten, hosted and produced by Erica KelleyOriginal Graphic Art by Coley Horner Original Music by Rob Harrison of Gamma Radiohttps://southernfriedtruecrime.comhttps://www.facebook.com/southernfriedtruecrimehttps://www.patreon.com/southernfriedtruecrimehttps://whatamaneuver.net/collections/southern-fried-true-crime (merch shop)@southfriedtruth (Twitter) @southernfriedtruecrime (Insta)
In 1973, a horrific fire killed 32 people in the gay bar, the Upstairs Lounge in New Orleans. When city and state officials and the churches turned their backs on the victims and survivors of the tragedy, the gay community rallied together. Today it is known as the beginning of the Gay Rights Movement in New Orleans. Sponsors: Noom.com | WithCove.comPromo: Gone Cold PodcastSuggested Reading: The Up Stairs Lounge Arson: Thirty-Two Deaths in a New Orleans Gay Bar, June 24, 1973:https://www.amazon.com/gp/product/B00LI9DYFU/ref=ppx_yo_dt_b_d_asin_title_o03?ie=UTF8&psc=1Let the Faggots Burn: The UpStairs Lounge Fire:https://www.amazon.com/gp/product/B005MKCC9U/ref=ppx_yo_dt_b_d_asin_title_o00?ie=UTF8&psc=1I'm at CrimeCon this week! Please stop by to see me if you are attending. And if you're not attending the convention, but in New Orleans, stop by the Hilton Riverside Bar at 8pm on Saturday, June 8th. Several of your favorite podcasters and I will be there to meet up with listeners and have a few drinks. I'd love to see you!details: : Spirts' Bar & Lounge at 2 Poydras St. New Orleans, 70130, 8pm, June 8th.Written, hosted and produced by Erica KelleyOriginal Graphic Art by Coley Horner Original Music by Rob Harrison of Gamma Radiohttps://southernfriedtruecrime.comhttps://www.facebook.com/southernfriedtruecrimehttps://www.patreon.com/southernfriedtruecrimehttps://whatamaneuver.net/collections/southern-fried-true-crime (merch shop)@southfriedtruth (Twitter) @southernfriedtruecrime (Insta)
Barbara Ford Stager is known as the Black Widow of North Carolina. She shot two husbands, ten years apart, as they lay sleeping in their marital beds. Her trial was an international sensation, with the media capitalizing on her femme fatale, man eating image. But is that all there is to Barbara's story?Sponsors: Noom.com & BeautyByDesign.comPromo: Dark Side OfSuggested Reading: Before He Wakes: A True Story of Marriage, Sex & Murder by Jerry Bledsoe:https://www.amazon.com/Before-He-Wakes-Marriage-Murder-ebook/dp/B00KFIH6RM/ref=sr_1_1?keywords=Before+He+Wakes&qid=1558725654&s=gateway&sr=8-1I'll be in New Orleans for CrimeCon this year! It's June 7-9th. To buy your ticket, use promo code FRIEDCRIME19. I hope to see y'all there!Written, hosted and produced by Erica KelleyOriginal Graphic Art by Coley Horner Original Music by Rob Harrison of Gamma Radiohttps://southernfriedtruecrime.comhttps://www.facebook.com/southernfriedtruecrimehttps://www.patreon.com/southernfriedtruecrimehttps://whatamaneuver.net/collections/southern-fried-true-crime (merch shop)@southfriedtruth (Twitter) @southernfriedtruecrime (Insta)
In 1999, a seventeen year old girl named Jessica Dishon was abducted out of her driveway in Shepherdsville, Kentucky as she was leaving for school. Though a rookie sheriff's deputy tried to sound the alarm, a senior detective refused to come to the scene, dismissing her as a runaway. That mistake would kick off an egregious mishandling of the case, that included accusing an innocent neighbor with no real evidence. It would take fifteen years to bring Jessica's real killer to justice. He was a serial pedophile, who had abused six children in the Dishon family.Sponsor: Scentbird.comPromo: CriminologyEpisode suggested by: Chelsea BiggersI'll be in New Orleans for CrimeCon this year! It's June 7-9th. To buy your ticket, use promo code FRIEDCRIME19. I hope to see y'all there!Written, hosted and produced by Erica KelleyOriginal Graphic Art by Coley Horner Original Music by Rob Harrison of Gamma Radiohttps://southernfriedtruecrime.comhttps://www.facebook.com/southernfriedtruecrimehttps://www.patreon.com/southernfriedtruecrimehttps://whatamaneuver.net/collections/southern-fried-true-crime (merch shop)@southfriedtruth (Twitter) @southernfriedtruecrime (Insta)
In 1948, a Delta Mississippi socialite named Ruth Thompson Dickins, hacked her mother to death with gardening shears. She blamed the murder on a "negro" man she claimed attacked her as well. But a jury of 12 white men didn't believe her, in Mississippi, in 1949. That fact alone is incredible. But with her prominent family, wealthy and aggressive "cotton man" husband and the backing of the elite white people of her town and county, the governor of Mississippi was finally badgered into suspending her sentence after she served only six years. Sponsor: AwayTravel.com | MyLola.comPromo: Going West: True Crime PodcastI'll be in New Orleans for CrimeCon this year! It's June 7-9th. To buy your ticket, use promo code FRIEDCRIME19. I hope to see y'all there!Written, hosted and produced by Erica KelleyOriginal Graphic Art by Coley Horner Original Music by Rob Harrison of Gamma Radiohttps://southernfriedtruecrime.comhttps://www.facebook.com/southernfriedtruecrimehttps://www.patreon.com/southernfriedtruecrimehttps://whatamaneuver.net/collections/southern-fried-true-crime (merch shop)@southfriedtruth (Twitter) @southernfriedtruecrime (Insta)
In August of 2008, the small town of Springfield, Georgia was shaken by a double murder in one of the town's most prominent families. Soon, the full story would come out. That one brother was sleeping with another brother's wife, causing a family tragedy of almost Biblical proportions. Sponsor: StoryWorth.comI'll be in New Orleans for CrimeCon this year! It's June 7-9th. To buy your ticket, use promo code FRIEDCRIME19. I hope to see y'all there!Written, hosted and produced by Erica KelleyOriginal Graphic Art by Coley Horner Original Music by Rob Harrison of Gamma Radiohttps://southernfriedtruecrime.comhttps://www.facebook.com/southernfriedtruecrimehttps://www.patreon.com/southernfriedtruecrimehttps://whatamaneuver.net/collections/southern-fried-true-crime (merch shop)@southfriedtruth (Twitter) @southernfriedtruecrime (Insta)
United States