Discover
Sydney Writers' Festival
Claim Ownership
Sydney Writers' Festival
Author: Sydney Writers' Festival
Subscribed: 998
Played: 10,283
© 2019 Sydney Writers' Festival
Description
Australia's largest celebration of literature, stories and ideas. Bringing together the world's best authors, leading public intellectuals, scientists, journalists and more.
In Any Ordinary Day, ABC 7.30's anchor Leigh Sales investigates how ordinary people endure the unthinkable. Her widely acclaimed book weaves together stories of those who have survived everything from natural disasters to terrorism – and even Leigh's own brush with mortality – in an exploration of how people move forward from hardship not just with shock and sadness, but strength, hope and even humour. Join Leigh – a Walkley Award winner and co-host of the Chat 10 Looks 3 podcast – for this special podcast about her warm, wise and layered book.
Clementine Ford's Boys Will Be Boys is an acclaimed call to action against a culture of entitlement, privilege and power. SBS's Janice Petersen talks to Clementine and writer and chef Adam Liaw about the harm toxic masculinity inflicts on women and men, the progress we're making to counteract it, and how we can raise our boys to become better men.
At 27, Daisy Johnson became the youngest ever author to be shortlisted for the Man Booker Prize last year for Everything Under, her eerie rewriting of the Oedipus myth – set in an insular houseboat community on the canals of Oxfordshire. Daisy has been lauded as "a new goddamn swaggering monster of fiction" by Fates and Furies author Lauren Groff. The British writer talks with Nadia Bailey about a novel that's concerned with language, secrets and the damage wrought by what's left unsaid.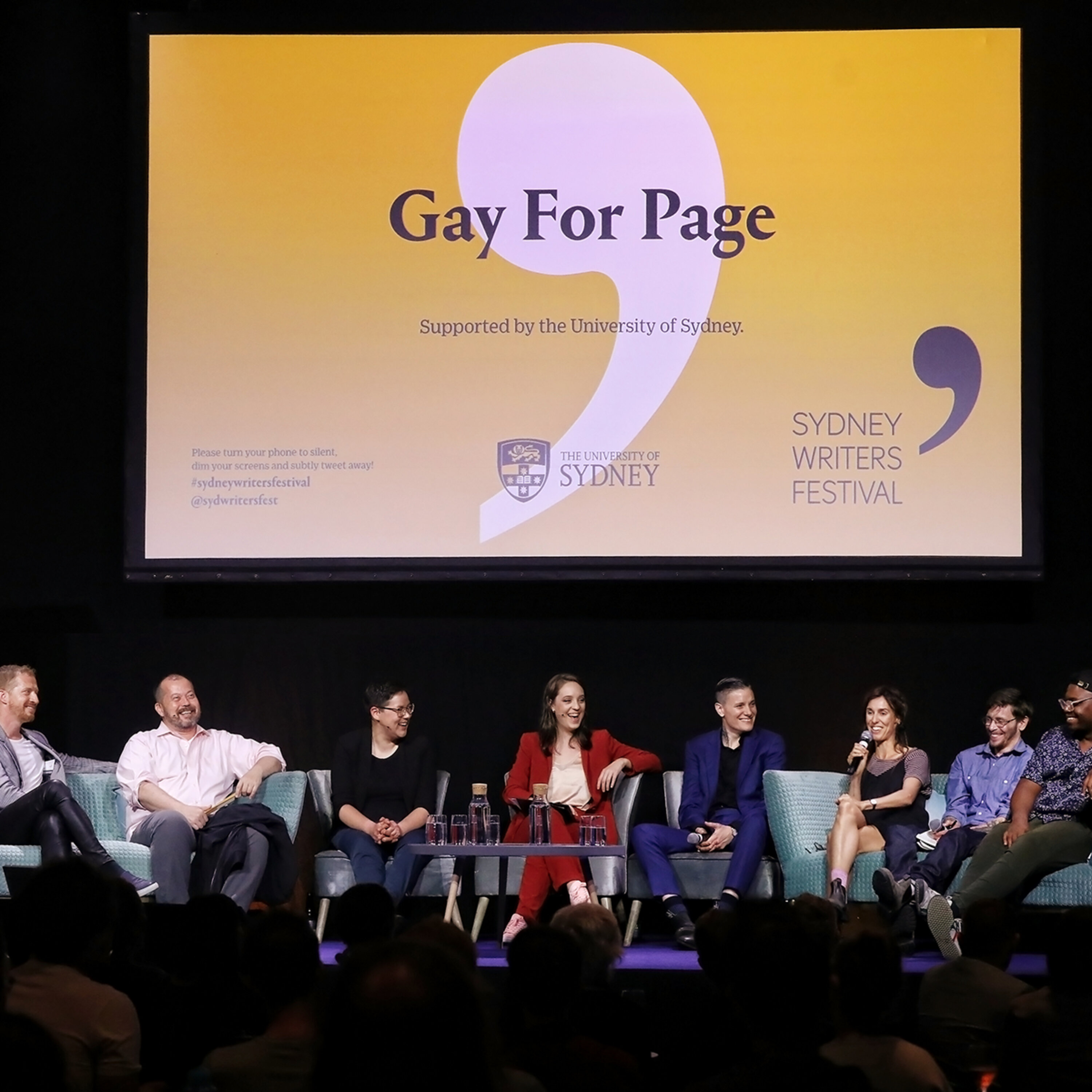 Sally Rugg hosts Alexander Chee, Andrew Sean Greer, Casey Legler, Jordy Rosenberg, Holly Throsby, Niviaq Korneliussen and Bryan Washington as they pick from the canon of queer texts, choosing both out and proud and more ambiguous, between-the-lines stories. In a discussion about texts from The Price of Salt to Harry Potter, the guests reveal their literary crushes, their heroes and the authors who illuminated their paths towards writing. 
The Great Believers is Rebecca Makkai's dazzling novel about friendship and redemption, that spans the height of the AIDS crisis in 1980s Chicago and its repercussions decades later in modern day Paris. Broadly acclaimed, its champions include The Hours author Michael Cunningham, who called it "emotionally riveting", while Amy Poehler has optioned the story for TV adaption. Rebecca joins Benjamin Law to discuss her page-turning novel that explores the struggle to find goodness in the face of disaster.
David Vann's riveting novel Halibut on the Moon reimagines his father's final days, spent captive in the warped logic of depression. An aching portrait of a mind in peril, it confirms David's status as one of the darkest and most talented fiction writers of our time, who counts Colm Tóibín and Lorrie Moore among his many admirers. David expounds his moving portrait of a family processing a loss that hasn't yet occurred with The Age and Sydney Morning Herald's Literary Editor Jason Steger.
Across the world, journalists are under greater threat than at any point in the last decade, with the rise of authoritarianism and internet censorship redoubling pressures on reporters. In conversation with ABC's Sophie McNeill, three uniquely placed foreign writers and journalists share their perspectives on the struggles and costs of reporting the truth and exposing lies under corrupt and oppressive governments. Featuring Mexican reporter and author Anabel Hernández, Iraqi-American writer Dunya Mikhail and Turkish journalist and author Ece Temelkuran.
Christian White's award-winning The Nowhere Child is the fastest-selling Australian fiction debut ever. It unravels the story of a Melbourne woman who discovers she may have been kidnapped as a child from a small Kentucky town and uncovers a strange world of cults, secrecy and conspiracy in her search for truth. Christian speaks with Candice Fox about how the story he thought would never see the light of day became an international bestselling psychological thriller.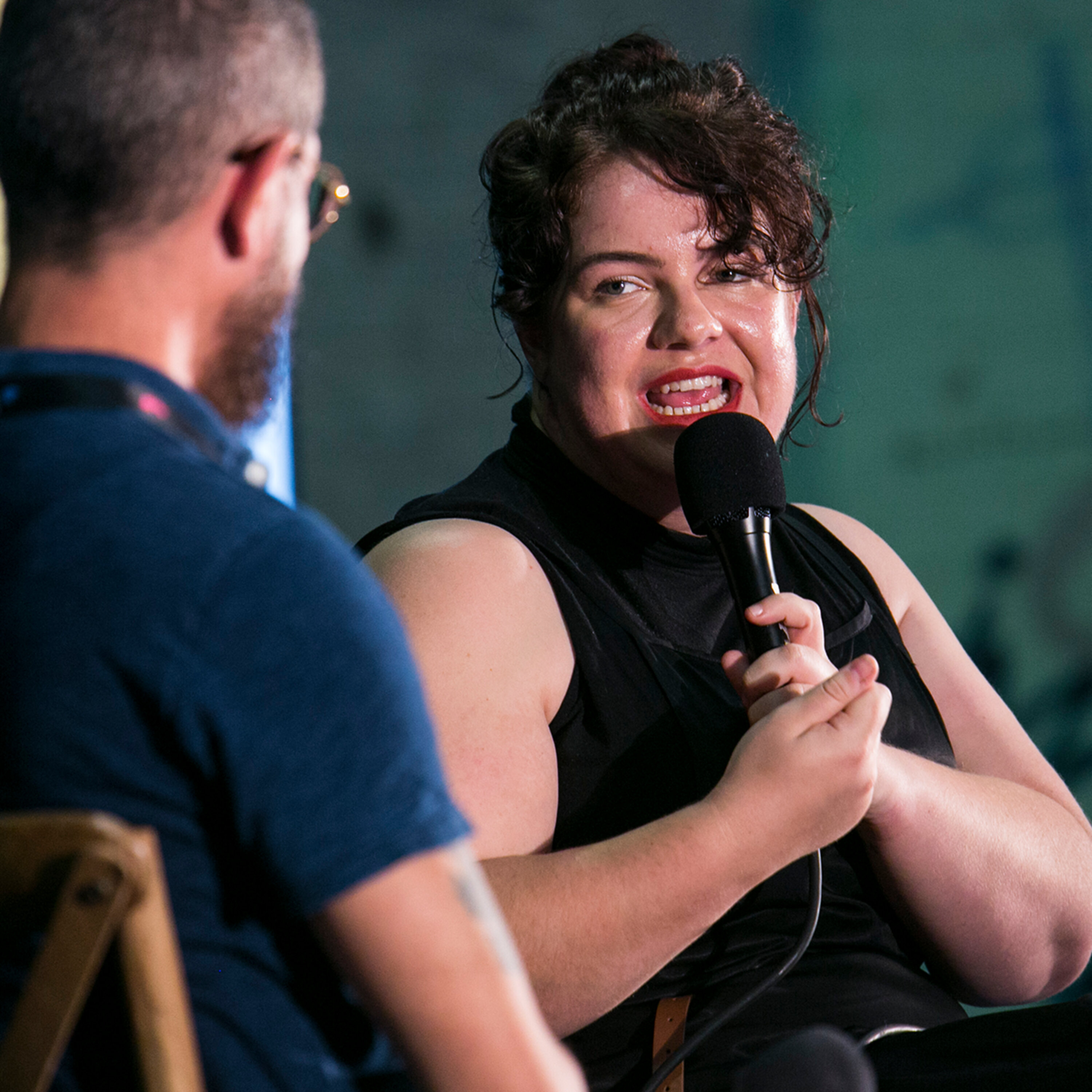 Alison Whittaker: Blakwork
2019-09-0301:01:12
1
Gomeroi writer and Fulbright scholar Alison Whittaker melds memoir, reportage, fiction, satire and critique in her fearless collection Blakwork, which was shortlisted for a Victorian Premier's Literary Award. She speaks with ABC RN's Daniel Browning about her collection, which touches on urgent topics including social justice, feminism, class, incarceration and the erasure of Aboriginal peoples in settler history and policy. It also contains poignant and humorous recollections of her childhood in Sydney and rural Australia.
The digital revolution continues to unleash change on industries, economies, politics and institutions – and remake personal lives. What shape will the future take in the wake of this disruption? Will the brave new worlds of Facebook, Amazon, Google and Uber create decentralised, anti-elite utopias where all individuals are free? Or will they produce dystopic monopolies, characterised by surveillance and control? Scott Ludlam, Bronwyn Carlson, Mark Pesce and Frances Flanagan talk to Griffith Review editor Ashley Hay.
United States