Discover
THE NADIA SAHARI SHOW
Claim Ownership
THE NADIA SAHARI SHOW
Author: NADIA SAHARI
Subscribed: 15
Played: 1,894
© Copyright THE NADIA SAHARI SHOW & Nadia Sahari Productions, LLC
Description
Motivational, Inspirational, & Educational. Real stories by real achievers living their dreams. How did they get to where they are today?
It's your God-given destiny...

Every Tuesday at Noon ET
Janice was the Mrs. United States in 1999. She worked during her reign as a motivational speaker, performer, and goodwill ambassador. She has been a special guest at the White House, has performed for the Miss America and Miss USA programs, been a special guest and performer on talk shows throughout the country and has been a featured entertainer, host, and emcee. She is also a professional Flutist, Aerobics Instructor, and Personal Trainer.
Mac Africa, Hollywood's best event promoter on the map! She's amazing and her story of all the promotions and names of all the celebrities on her list, WOW! Listen to how she does it step by step, the advice is remarkable and helpful to all who have the same dream. Have you thought of being a Promoter? Wonder no more.
Ray Michaels QuirogaActor, Director, Producer, CEO of Dream Cinema Productions LLC.Ray has performed in over 70 stages plays as an actor and director on Broadway, Off-Broadway, West Coast. Also, he has been in many commercials over the years and soap operas including' " Days of Our Lives". Rays career started as a child actor on stage and quickly moved into the Theater and Television. Ray has also appeared in many Theatrical films as actor, producer, and director. Ray is currently the CEO and Founder of Dream Cinema Productions LLC., a film Productions Company with an impressive slate of films that are completed and in distribution and a slate of films coming up to go into pre-production very soon. Ray is also very experienced in Martial Arts, Being a Black Belt 4th Degree in more than 7 styles since he was a child. Ray has competed in many national tournaments that have awarded him many medals and magazine endorsements. Ray has also won many awards as an actor and producer. One of his short films as a producer, " In Transit" was in the line up for an Oscar Consideration. Ray's company continues to grow and prosper developing new, exciting and creative bodies of work in Theatrical Films.
Multi-award-winning filmmaker and actor Harley Wallen has starred in over 40 feature films and TV shows with legendary stars such as Tom Sizemore, Tara Reed, and John Savage among many others.He started his journey as a Martial Artist early with Judo at age 7 and is now a 5th-degree black belt. Harley also spent time learning other arts (Jiu-Jitsu, Tae Kwon - Do black-belts as well) and Mixed Martial Arts. His other love at a young age was dance as he was an outstanding breakdancer in his teen years. His sheer talent and skill are what landed him his first opportunity in acting as a dancer at the syndicated Swedish TV cult hit 'Solstollarna'! Soon after, he realized he was bitten by the acting bug. Harley then moved from Sweden to the United States to boldly pursue his dreams.
Rock Riddle wears many hats, He's President of APS Entertainment, as well as: SAG Franchised Talent Agent and Agency Co-Owner, Personal Manager, Producer, Casting Director, Stunt Person, Talk Show Host, Film and Television Actor, and Amazon.com Best-Selling, Award-Winning Author ('How to Become a Magnet to Hollywood Success') – not to mention his 'legend' status as the original 'Mr. Wonderful' of Professional Wrestling and a 3-Time Hall of Famer. He has been nominated and is expected to be inducted into the 2020 George Tragos/Lou Thesz Professional Wrestling Hall of Fame (aka The National Wrestling Hall of Fame.)
Wayne M. Zamora, editor in chief for Latin Connection eMagazine and the previousowner of The Copy Shop, Inc. in Sumter, South Carolina for over 12 years.Born in Uvalde, Texas and raised in Chicago, Illinois, Wayne has been marriedfor over twenty-seven years and has two children, who are part of the staff for the Latin Connection Magazine. Wayne Zamora, is a photographer for events, fashion and all events. He is also the Editor-in-Chief for the magazine. He attends most celebrity events as well as fashion shows all over the United States.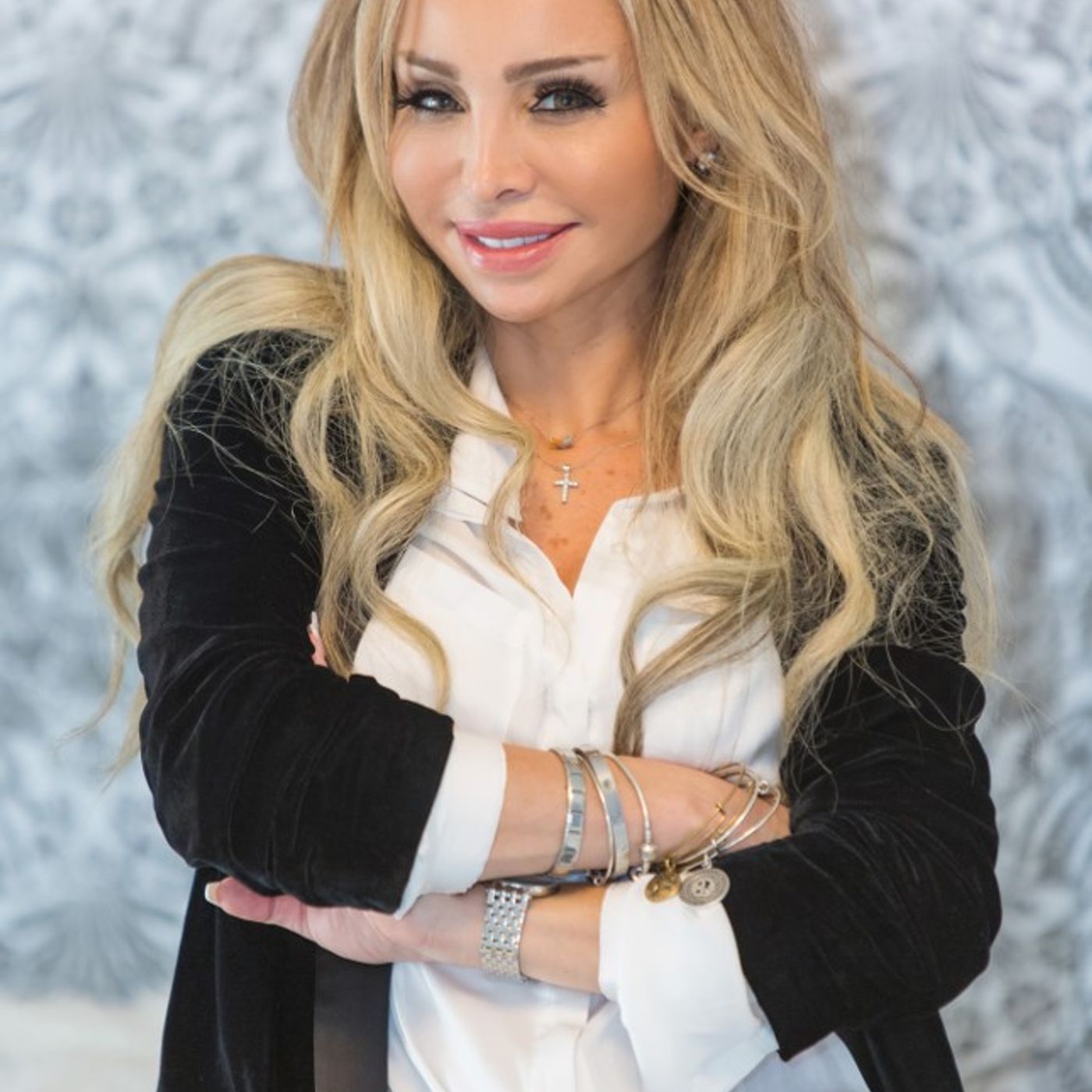 Nataly Restokian, Author
2019-09-0300:37:45
Nataly Restokian, Author and celebrity TV Host in Lebanon, now residing in Montreal with her husband Nidal. Her book launch for "MASKS" will be September 10, 2019. Listen to her story, you won't believe it.
In 1966, Annette Tucker came up with the title "I Had Too Much To Dream", and wrote the song with Mantz. Tucker said: "The Prunes were an unknown group who I hired to play at a surprise party I gave for my husband. I thought they were a very creative and talented group. A cousin of my husband's brought them to Dave Hassinger, and he came to me asking for material. I played him 'Too Much To Dream' and he loved it and had all sorts of great ideas for it. When that became a hit he only wanted to use the songs that I had a part of."[1] After "I Had Too Much To Dream" became a hit, Tucker co-wrote many of the tracks recorded by the Electric Prunes on their first two albums, mostly with Mantz although she wrote the follow-up single "Get Me To The World On Time" with Jill Jones. According to Tucker, "Nancie and I were told to write different types of songs for the Prunes [first] album. So that is what we did... It was a great feeling to have eight songs on the album.
Sunday Afternoon thoughts, love and emotion about the important things in life.
Tarantino Productions is involved in the music industry having close ties to Cupid Records in Nashville, Tennessee. Some of Tony's songs have been published and recorded at Cupid Records using that studio's artists. Tarantino Productions has contracts pending on three major films in addition to those currently listed on this site. On November 8, 2001, Tony took home the coveted Los Angeles Music Awards "50 Years Tribute to the Sunset Strip" for his part in the music contribution spanning his career. The award was given out at the famous Whisky A-Go-Go where Tony has performed on many occasions.
United States