Discover
THE NADIA SAHARI SHOW
Claim Ownership
Author: NADIA SAHARI
Subscribed: 17
Played: 1,923
© Copyright THE NADIA SAHARI SHOW & Nadia Sahari Productions, LLC
Description
Motivational, Inspirational, & Educational. Real stories by real achievers living their dreams. How did they get to where they are today?
It's your God-given destiny...

Every Tuesday at Noon ET
Katherine Norland is an actress, poet, and filmmaker living in Los Angeles, Ca. In 2005 she Co-Stared on "Malcolm In The Middle" in Mrs. Tri-County's episode. In 2007 she was in "Chicago Massacre: Richard Speck" she played opposite Corin Nemec.In 2004 she carried the starring role in the feature film "FREE to a Good Home".In 2010, she was in "Reality Terror Night" opposite of Martin KoveIn 2009 she had a supporting role in "The Pendant" directed by Nick Carter of the Back Street Boys, and a starred in the 2009 music video "Memory Lane" for Grammy-nominated Stephen Petree. For her starring role in "On The Fringe" she was a Best Actress Nominee at the 168 Hour Film Festival in 2006.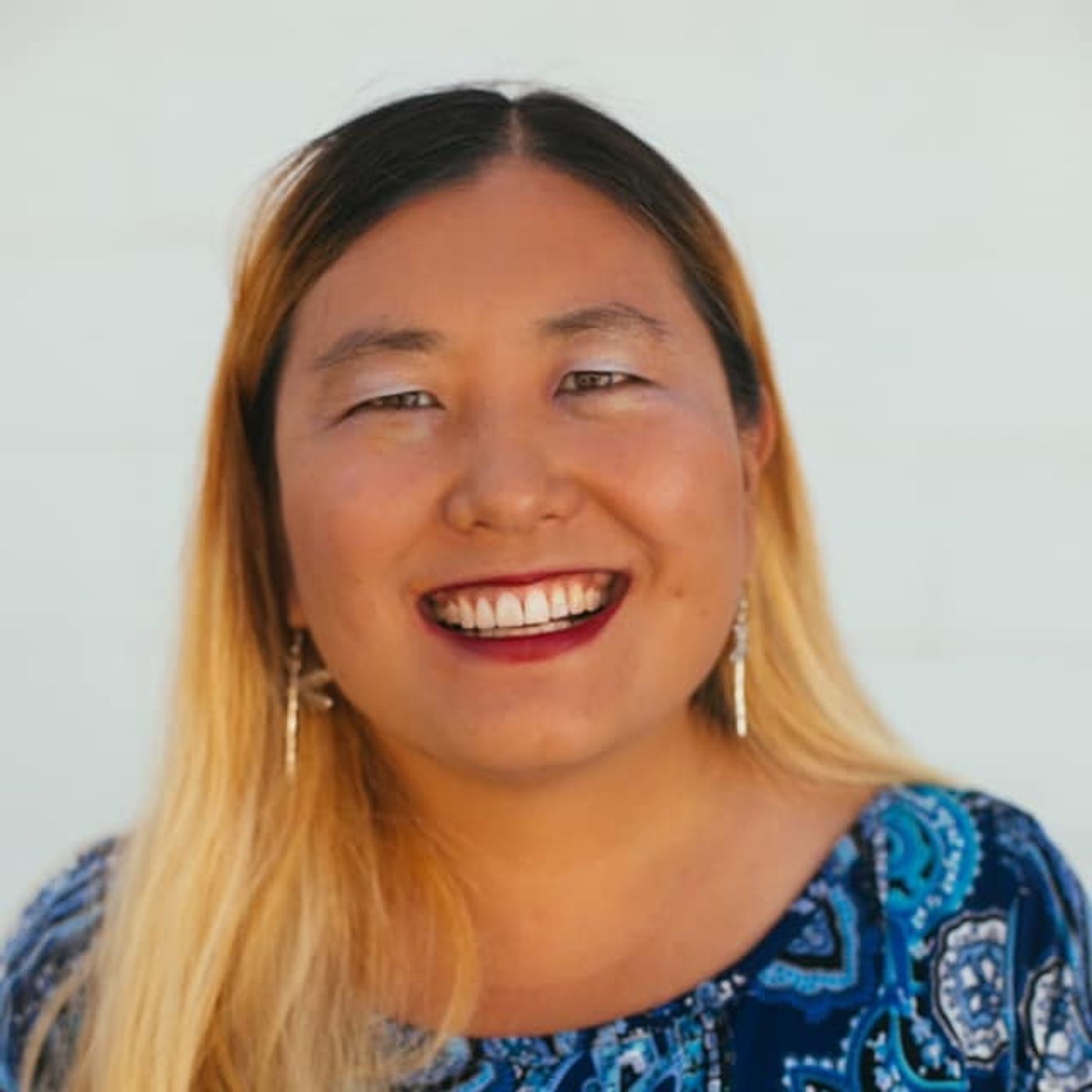 Lora Keleher was born in a small Korean village and adopted into the Northeastern part of the United States at the age of two.From the age of four, she started talking about working in a creative field. Her bio and her words, I used to say "I'm an artist in search of a medium" and spent many years trying to discover how to best express myself. I was active in theatre (starting in 2nd grade), but it wasn't until I first saw independent movies in my teens that I thought about working in the field. I saw the big screen as an enormous canvas on which my imagination could paint.As I child, I was a voracious reader – I loved all types of fiction and literature – while television and games were virtually banned from my house. I attempted writing "novels" in my spare time and write my first "book" when I was eight. Since then I've published hundreds of articles in print and online media, and am honing my craft as a screenwriter, under the tutelage of a talented and prolific mentor.
Dr. Darnise Martin, is a Religion Professor at Loyola Marymount University (LMU). I am also a scholar, author, transformational life coach and spiritual director. "Over the last 15 years, I have been helping women recreate themselves into who they want to be in this life. I work with women who are opening up to the highest vision of themselves. Women get stuck & confused about their vision as they get anxious about which path to walk on & how to overcome fear and all the obstacles along the way. I am a mystic, visionary, trusted advisor, and life transformation artist.
Michael C. Lopez composes and writes short stories. Much of his work is based on real experiences as an LAPD officer. He was given two years to live and began living his dream to be a filmmaker. He has directed, filmed, and produced five films.
Angela and Kenneth Downey, Humble, kind, loving and filled with ambition are hard-working Entrepreneurs. They own Downeys Desserts catering to celebrities and BeJeweled by Angela jewelry for $5 no matter what you buy. They are known in Hollywood as the hardest working couple and the party people! Watch their live shows on FB every day and night. Very entertaining and very professional always in costume and bling. They are the superstars of the show and in life.
Lisa Sniderman, aka Aoede, is an award-winning, quirky, folk-pop artist, playwright, teaching artist, author, from San Francisco who obsessively creates to heal. She combines expressive and teaching arts to inspire young adults and kids at heart to positively impact them. She creates and records unique, original full-length fantasy musicals on audiobooks that she adapts to musical theater stage plays. She's been honored with more than 65 awards for songwriting, audiobooks, and stage plays since 2012 all while suffering from a rare autoimmune disease: dermatomyositis, a progressive muscle weakness disease. Her new memoir: A Light in the Darkness: Transcending Chronic Illness through the Power of Art and Attitude, chronicles her 10-year journey living with chronic illness while creating to heal. Lisa founded an online community of artists creating to heal and collaborated with more than 50 artists who are also creating to heal, culminating in an online video showcase and live multi-media performances in December 2018.
A childhood abuse survivor on a mission to reverse the damage of abuse by encouraging survivors to write and publish their story in order to pay it forward and create a circle of healing.
Kaiti entered the film and modeling industry at a young age with her 5 time Emmy award-winning sisters early film projects.As an Actress, she has developed a keen eye for talent and truthful performances for her role as a Casting Director/Coordinator. She covers the Product Placement through her accumulated networking connections over her time working in the entertainment industry. Through that strong network, she has also been effective in finding locations, designers, photographers, etc. She developed a passion for creative arts and enjoys being a part of the process of film making from start to finish with her husband and partner of Painted Creek Productions. She is a successful Myomassologist and loves to paint and learn the Piano with there oldest daughter. She is a mother of 2 and stepmom of 3
Fiona Drake, Coaches business owners and entrepreneurs to create limitless performance, skyrocket their sales and feel amazing at the same time! Fiona also delivers regular workshops on a positive mindset, success, and abundance, and is a licensed Workshop Leader in the philosophies of the iconic Louise Hay – one of the first self-help pioneers of the movement. Fiona seeks to share the wisdom of how we can create the life we desire, overcome limiting beliefs and step into the true flow, ease, success, and abundance. Fiona's mission is to inspire others to become master of their lives by using the theories of universal law and in particular, the Law of Attraction.
Ellyot Radburn, Direct and live from France! A mystical heavy metal French Rock Star! He sings and composes. He shares his love for music and his dream to come to America. He is a French Rock Star, his music is like James Dio, Deep Purple, and others. Listen and tell us what you think? He's awesome!
Dr. Erin - Doctor of Divinity, Founder & TV Host Good Morning LaLa Land & Soulciété, International Best-selling Author, Global Speaker, Podcaster, and Mother.Dr. Erin Fall Haskell ("Dr. Erin") lives in Los Angeles and is the creator and TV host of Good Morning LaLa Land. America's first live-streaming daily talk show is focusing on good news, inspiration, and positivity. With over 120 million impressions and 3000+ guests featured on NBC, ABC, FOX, FORTUNE, HBO, CBS, MTV, HUFFINGTON POST, NY TIMES, LA TIMES, FORBES, ENTREPRENEUR, EMMYS, AMAZON PRIME, NETFLIX, FOOD NETWORK, TLC and E!Dr. Erin is a doctor of divinity, a new thought minister, an international best-selling author, a self-made millionaire, a transformational speaker, awarded as a global peace leader in 2016, and a mother. Forbes featured her as "The 11 Most Inspirational Female Entrepreneurs To Follow On Instagram." She is the author of Awakening: A 40-Day Guide to Unleashing Your Spiritual Powers, Life's Purpose, and Manifesting Your Dreams! She is also the CEO and Founder of SOULCIÉTÉ with the mission of being the #1 Spiritual Leader's Community in the world. Her mission is to awaken a billion people globally to their divinity while teaching them how to reprogram their subconscious, align with their truth and universal laws, and create a daily spiritual practice. Dr. Erin mentors Soul Entrepreneurs one-on-one and in group settings; transforming their personal and professional lives via subconscious processes and masterminds. She believes that when someone awakens, they naturally have a gift and message to bring to the world. After many years of working with a wide range of clients; from top celebrities, CEO's, and single mothers, her events and programs are now available to everyone. She believes that the route to happiness and fulfillment is not just knowing the truth, but living the truth!
Frank Zanca, Author, Producer, and so much more, creative and talented. Frank Zanca is a producer and writer, known for Six Gun Savior (2016), The Greatest American Hero: The Fan Series (2009) and Star Trek: Renegades (2015). Listen and how do you think he became a game designer? He's going to tell you on this show. His book Destiny Aurora, published by Venus Moon Press is on amazon.com and barnesandnoble.com WHAT A BOOK!Music: Quirky, by David Raiklen
Lisa Mazzarella gave up her life as an attorney to enjoy the experience of being an Entrepreneur. She has created her skincare line by formulating it all herself. Lisa uses only non-toxic ingredients, no chemicals, all-natural, and when possible, they are organic. How did she do this? How did she learn to be an Entrepreneur and learn how to formulate the perfect mixture to create a fabulous beauty and skincare line? Wait till you hear the story, it's lovely, it's funny, and it's educational.
Mel Novak has been in many featured films with A-listers such as Bruce Lee and TV. He has appeared in the action/horror film Vampire Assassin, also featuring Gerald Okamura, with whom Novak has acted in several films, and Rudy Ray Moore. In 2008, Novak was inducted in the Martial Arts Hall of Fame in London. In 2015, Novak had a prominent role in the action film, Samurai Cop 2: Deadly Vengeance. Mel Novak is also an ordained minister, known for doing celebrity funerals and memorials for the likes of Chuck Connors' son, Jeffrey Alan Connors, and Tim Burton's father, Bill Burton. He has worked in skid row and prison ministry for over twenty years.
Vida Ghaffari, has been active on the Tinsel town scene as an award-winning actress and voiceover artist. This acting powerhouse is best known for her appearances on the television comedies, Mind of Mencia on Comedy Central, Jimmy Kimmel Live on ABC and The Mindy Project formerly on FOX. She was most recently featured in Variety twice for her new movie, multi-award-winning filmmaker Harley Wallen's Eternal Code, which she co-stars alongside Scout Taylor-Compton, Richard Tyson, Billy Wirth, Mel Novak, and Yan Birch. These projects cap off a number of successes for the versatile starlet. She just wrapped a supporting role in Nation's Fire, opposite two-time Oscar nominee Bruce Dern, Emmy winner Gil Bellows and UFC Champion Chuck Liddell. Her other film, the much-buzzed-about Holy Terror opposite Novak and Kristine DeBell, where she was billed as the Persian Linda Blair from her work in this role. This highly regarded actress also shot Hybristophilia with Quinton Aaron. She booked a role as the mysterious and alluring Cassandra opposite legendary actor Tony Todd (Candyman and Final Destination franchises) and this project was also featured in Variety. She also has a recurring role in the 3 time Peabody award nominated Suspense Show on XM satellite radio.
Eva's Heroes is a 501(c)3 organization dedicated to enriching the lives of those with special intellectual needs by providing an inclusive setting built on four tenets interact, grow, learn, and love.Company OverviewBased in San Antonio, Texas, the organization helps teens and adults aged 14 and up, with special intellectual needs, to integrate and flourish in society. Eva's Heroes offers unique recreation/leisure opportunities for these young men and women that they may not be able to experience elsewhere. Eva's Heroes supports individuals with special intellectual needs who desire to live as independent and full a life as possible. Event Photo credits: David Shales. https://latinconnectionmag.com now online digitally and hard copy.
Jenn Bostic, American country music and Christian music singer-songwriter, based in Nashville, Tennessee.In 2012, her song "Jealous of the Angels" won her five awards at that year's Independent Country Music Association Awards. Her album, Jealous, was released in the United Kingdom and Ireland in September 2012, and her song "Jealous of the Angels" was released as her debut single in the UK in December. The song reached number one on the UK singer-songwriter charts.In 2018, she was recognized as the International Touring Artist of the Year by the British Country Music Association.Born in Philadelphia, Bostic was raised in Waconia, Minnesota. Her father, a musician, James Regan Bostic, was killed in a motoring accident when she was ten, an event which had a huge impact on her decision to become a musician. "The first time I sat down at the piano after the accident, I shut my eyes and honestly felt my dad's presence next to me. I poured my heart into those first few songs. The only way I could connect with him was when I played music. I still feel that way." Her mother is Barbara Ann Williams Bostic, and her brother is Jeffrey James Bostic.After graduating from high school, she went on to study music education at the Berklee College of Music in Boston, Massachusetts.
Thoughts of my life, past, present, & future. What does God want us to do? For others? For ourselves?
David Zasloff, has performed at NA, AA, CA, DA, OA CEA-HOW and GA comedy conventions, benefits, prisons, nightclubs, universities, theaters, retirement homes, corporate events, private parties, temples, weddings, funerals, birthday parties, affairs of state, spiritual living centers, a few churches and one briss.He has recorded a comedy CD entitled "Honey Take Me Home" and has written a book called "The Complete Book Of Everything, Part I" which is a compilation of his comic monologues.
The Persian Medium who can 'talk to the dead', and helps cops solve cases with 'messages from beyond' When Fia Johansson arrived in Stockholm at the age of 14 from her home in Iran, she remembers it being freezing outside. Her uncle had been on the way to pick her up but she had no idea that he had met with an accident - only that she felt a knot in the pit of her gut. For someone who could only speak Persian and didn't know anyone in a new country, it was scary. After waiting for him for nearly 10 hours at the airport, the authorities kindly helped her get a hotel. Little did she know that her life was about to change.
United States