Discover
Thank You For Having Me
Claim Ownership
Author: Summer Land
Subscribed: 2
Played: 40
© Copyright Summer Land
Description
Ever wondered what it would be like to move to a new country? Trying to figure out where your next adventure should be? Love a good #TravelWin and #TravelFail? American expat, Summer Land, is bringing you stories and conversations from expatriates and avid travelers who've opted to live life abroad.

Inspired by her own gratitude for getting to call Australia home, Summer is on the lookout for other expats who can share their wit and wisdom. From a Japanese globe trotting gal living in Italy to a true blue Aussie boy from Cronulla running the Dreamboat Hostel in Panajachel, Lake Atitlan, you'll hear stories that will inspire you to chase your dreams, wherever they may lead you.
Today I'm talking to someone I'd safely call an Expat Expert. Originally from the United States, David McNeill has been living abroad permanently since 2014. First in Tokyo for 2 years, Berlin for 3 years, and Porto, Portugal since 2019. In total, he has traveled to nearly 60 countries so far and now runs the expat consultancy service and hosts the podcast, Expat Empire
Quincy Pham may be only 29, but she has a lot of life and travel under her belt! Born and raised in Washington she's lived in the UK and travelled to places like Montenegro, Czech Republic, Hungary, Morocco, Belgium, Slovakia, Brazil, South Africa, Malta, Hong Kong, Monaco and Portugal (to literally just name a few from her list!) Today she is calling Sydney, Australia home and is here to chat about life as a self-employed piano teacher and piano accompanist.
Born and raised in Australia on an isolated 5500 acre farm, Hadley White has gone from NSW country boy to Director of Digital Health at ResMed in San Francisco. Today we're chatting all things #expatlife and what it was like to fall in love in lockdown.
Born in Canada and raised in the US, Dana Filek-Gibson went to college in Boston before buying a one way ticket to Vietnam in 2010 where she immersed herself in the culture, cuisine and tourism. The result: three guidebooks and a very impressive career in journalism and freelance writing. Now living back in Canada, Dana is here today to chat expat life, moving home and what it's like to slip back into work.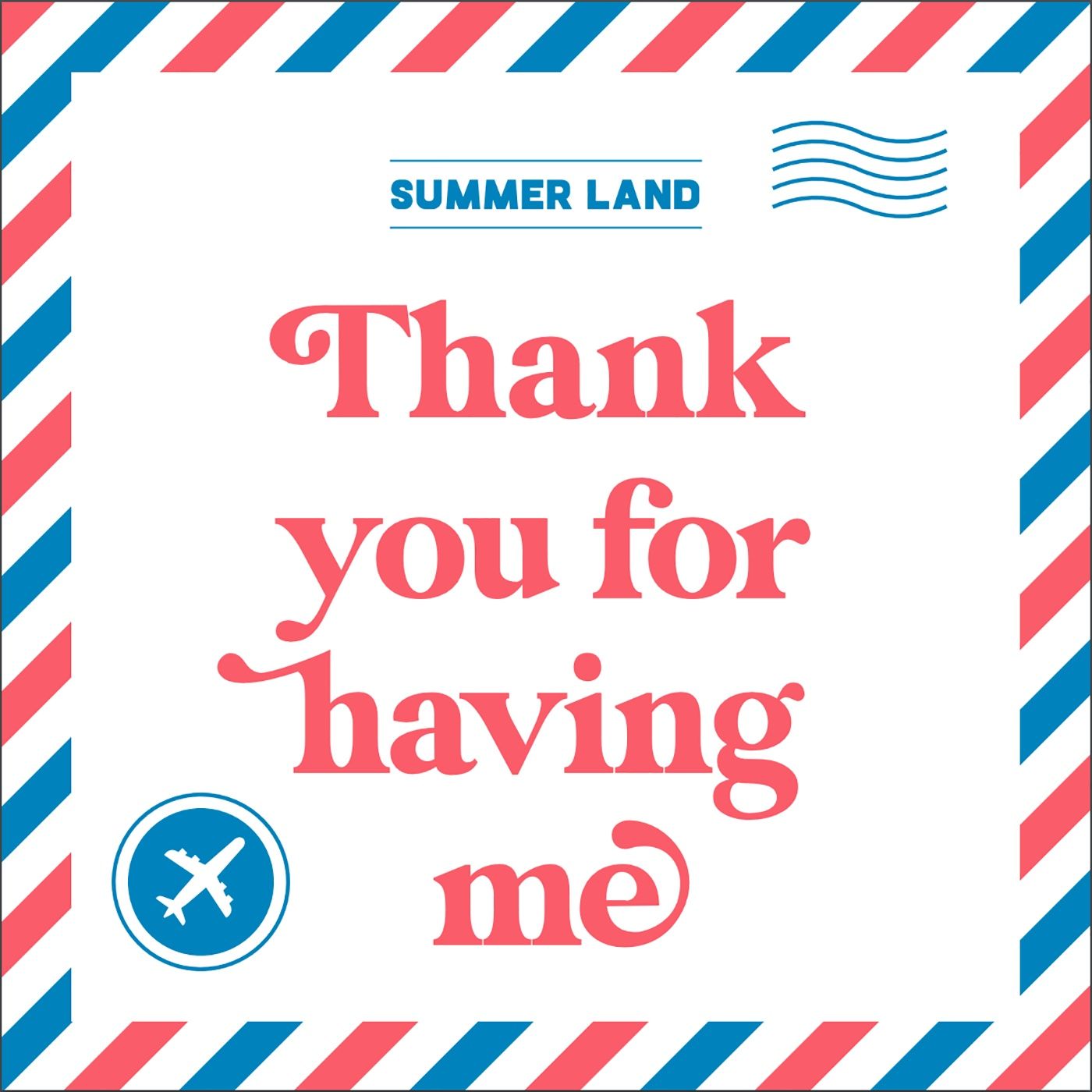 Sabrina Rogers Anderson was my first guest on Season 2! We have the pleasure of chatting in October 2020, but shortly after we recorded she got some pretty life-changing news...
Today I'm chatting with California girl turned Bondi business woman, Gina Hartshorn! As the Founder and CEO of Bondi Beach Holiday Homes, she's here to talk about what it's like to approach nearly two decades as an expat in Australia as well as the positive outcomes of the Covid-19 recession.
Since I'm feeling the Valentine's Day spirit this year, I want to share this extra cute Ausmerican love story! A fellow Florida girl, Rae Knopik, went on a study abroad trip to Italy and fell in love… with an Australian. Today she calls Australia's capital home and is here to chat about the logistics of #expatlife and how founding the Canberra Gals Network helped her find her community.
Today's episode is all about how Spanish-Brit, Francisco Del Rincon, found himself going from studying law in Madrid to devouring history books so he could give guided tours of London to working five days a week in a blood donation clinic for covid patients.
Today I'm joined with global food innovation expert and AgThentic Founder & CEO, Sarah Nolet. Born and raised in Silicon Valley, we're chatting about how she went from the US to Australia by way of South America. (We're also talking about how she's managed to co-found Tenacious Ventures, Farmers2Founders and host her own podcast: AgTech… So What? all while squeezing in copious beach volleyball sessions on Manly Beach!
Ever wondered what it would be like to hop freight trains on the Trans-Siberian Railway? Well, Theo Mayers can tell you what it's all about. Born & raised in the UK, today's episode will chronicle how Theo made a life as a ski-bum/chef/rally car driver/ backpacker/ designer in Europe, Mongolia, North Africa, Australia, & the US (to name a few of the places…) before settling down with his American wife and kiddos in Toronto, Ontario, Canada!
I'm kicking off Season 2 with the wild and wonderful writer, Sabrina Rogers-Anderson! Born and raised in Canada, this mama of three went on a trip to Australia in 2007 and decided to stay… forever.
For the final episode of Season 1, I'm handing the mic over to Tripping With Friends Creator & Host, Matt Moffitt, so that he can interview me all about how this West Virginia born, Florida raised gal ended up calling Mudgee HOME. Highlights include how a one night stand with a hot Aussie resulted in two kids, two dogs and a mortgage, a revelation that I'm not as smart as I want to be and of course; insight into how/why people decide to live life abroad.
Born and raised in Australia, freelance writer, editor and mom of two Sarah Oakes recently had to cut her family's time in Jordan (where her husband was working as an Aid Worker with the International Committee of the Red Cross) short due to Covid-19. Today we're chatting all things expat life and the importance of a good embassy!
In 2012, Aussie Jules & American Christine met in Peru while doing volunteer work. Fast forward eight years and they're now professional travel bloggers over at Don't Forget To Move, the hosts of the podcast, Not So Bon Voyage and here to chat all things travel, expat love and how travel bloggers have to pivot in the time of Covid-19.
Connecticut born & Florida raised Kate Endrelunas has always been drawn to the UK. However, it wasn't until after studying law at Stetson Universuty and working in anti-human trafficking that she found a way to make London her home. Today we're chatting about making a new community abroad, expat marriages and how Corona derailed her UK citizenship ceremony.
At 32, Chicago born and bred mom of two, Ashley Corrine, swapped the windy city for sunny Mexico in February 2019. Frustrated with the lack of affordable healthcare, police-terrorism, anti-Black racism and poverty, she and her husband set out to find a safer world for her children to call home.Learn more at https://thatblackfamilyabroad.wordpress.com/
When Sharon Green was 12, her parents explained that they would be moving from South Africa to Melbourne. Today, the 33-year-old Journalist & Founding Editor of the online publication, SHE DEFINED, is here to chat about forming an identity as a young migrant, the constant state of nostalgia she lives in as well as why London of all places feels like her second home.
At 36, Australian Touch Footy player turned Stock Broker, Lauren Moran, has travelled to over 30 countries. After a stint in Hong Kong, she moved to New York City, which is where she's been for the last three and a half years. Currently in lockdown in Manhattan, she's here to chat about life in my homeland.
Born and raised in Japan, 36-year-old Kanoko Mori studied hospitality in Australia before moving to Florence where she lives today. Arguably one of the scariest times to live in italy, Kanako is here to chat about what it's like to be an expat in the time of Covid-19 and all about her adventures in places such as Dubai, Thailand, Spain and the Netherlands!
Description: In 2017, Australian musical comedian and actor, Sarah Gaul, swapped Sydney for NYC where she hit the comedy club scene with her incredible music act. I met her at a wine bar in Mudgee, Australia just last year and am beyond thrilled to have her share what it was like to navigate NYC with the mission of making people laugh.
United States