Discover
The Argument
Claim Ownership
Author: The New York Times Opinion
Subscribed: 24,519
Played: 727,896
© 2018-2019 THE NEW YORK TIMES COMPANY; The New York Times encourages the use of RSS feeds for personal use in a news reader or as part of a non-commercial blog, subject to your agreement to our Terms of Service. Any commercial use of the RSS feed, and thus our content accessible via it, is prohibited without a written specific permission from The New York Times . We require proper format and attribution whenever New York Times content is posted on other's properties, and we reserve the right to require that you cease distributing our content.
Description
The other side is dangerously wrong. They think you are too. But for democracy to work, we need to hear each other out. Each week New York Times Opinion columnists Frank Bruni, Ross Douthat and Michelle Goldberg explain the arguments from across the political spectrum. Their candid debates help you form your own opinion of the latest news, and learn how the other half thinks. Find the best ways to persuade in the modern search for common ground.
Five months after the editorial board's science writer Jeneen Interlandi warned the hosts of "The Argument" that they should get comfortable in quarantine, she makes her return to the podcast to talk what comes next. Ross and Frank press Jeneen on herd immunity possibilities, how to fix the testing lags in the U.S., and the question on every parent and teacher's mind: How can we open schools safely?Then, Opinion writer Elizabeth Bruenig joins Frank and Ross for a debate on the moral obligations of the Roman Catholic Church in 2020. If the Movement for Black Lives is promulgating Catholic beliefs, why won't the church say Black lives Matter? And how will Joe Biden's Catholicism play a role in the election? Finally, Elizabeth recommends a break from omniscience.For background reading on this episode, visit nytimes.com/theargument
What do Trump supporters talk about when they talk about 2020? This week Ross hosts a special intra-right debate over whether conservatives should support Trump in 2020. He plays "moderate squish" (i.e., NeverTrumper) to Pro-Trump conservatives Dan McCarthy, the editor of Modern Age, and Helen Andrews, a senior editor of The American Conservative. They disagree with Ross about the president's handling of the coronavirus and argue against his ultimate question for Republicans in 2020: Should conservatives actually hope for a Trump loss in November? For background reading on this episode, visit nytimes.com/theargument
How did the conservative defenders of classical liberal ideals like free speech and the rule of law wind up abetting authoritarians across the West? With Ross out for the week, Frank and Michelle are joined by Anne Applebaum, author of "Twilight of Democracy: The Seductive Lure of Authoritarianism," to debate the origins of the center right's schism over nationalism. Then, if you've got consternation over cancel culture, Michelle has "The Joke" for you. For background reading on this episode, visit nytimes.com/theargument
The long-held hope of a two-state solution has dwindled under Prime Minister Benjamin Netanyahu of Israel and his threat of annexation. After decades of calling for the preservation of the Jewish nation through two separate states, the political journalist and scholar Peter Beinart has changed his mind. This week on "The Argument," he joins Ross and Michelle to make the case for a one-state solution. Then, Frank joins Michelle and Ross for a discussion about Barack Obama and George W. Bush, and what they should be doing to defeat President Trump in November. For background reading on this episode, visit nytimes.com/theargument
Senator Tammy Duckworth of Illinois joins the Frank, Ross and Michelle for a four-way interview about monuments and Tucker Carlson, Russian bounties in Afghanistan, Medicare for all and taking care of a multigenerational family in a pandemic. Plus, what's harder: home schooling a 5-year-old or flying a Black Hawk helicopter? Then, Frank recommends an album that offers a little hope, even if hope is a dangerous thing to have. For background reading on this episode, visit nytimes.com/theargumentEditor's note: At 18:58, Senator Duckworth says universal background checks are supported by 95 percent of Americans. Polling generally finds support for universal background checks between 84 and 94 percent.
Has Donald Trump already lost the election? This week on "The Argument," Frank, Ross and Michelle debate whether Joe Biden already has the president beat in November, given historical precedent, polling and the president's own predilections. Then, they turn to the question that every family of an American student is asking: How can school safely reopen in the fall? Plus, Michelle suggests you treat yourself to some escapism through "Self Care." For background reading on this episode, visit nytimes.com/theargument
Is America finally going through a social revolution? Or will empty gestures and virtue signaling by corporations and elite institutions drown out demands to overturn the country's economic inequities? This week on "The Argument," Opinion columnist Jamelle Bouie joins Ross Douthat and Michelle Goldberg to debate whether the recent changes symbolize a true turning point, or whether institutions are merely placating a powerful movement that they in some ways fear.Then, the columnists turn to rethinking memorials across America: Who deserves a statue? Whose statue should be torn down? And, going forward, what do we want America to commemorate as its collective inheritance? For background reading on this episode, visit nytimes.com/theargument
Joe Biden has vowed to pick a woman as his running mate. But of the many qualified contenders, who should win the veepstakes? Michelle and Frank have different ideas as to whose name on the ticket could help push Biden to victory in November. Then, editorial board member Jesse Wegman joins Ross and Frank for a Supreme Court battle: has SCOTUS usurped Congress when it comes to legislating America's culture wars? For background reading on this episode, visit nytimes.com/theargument
After The New York Times published an Op-Ed by Republican Senator Tom Cotton which called for a military response to civic unrest, readers and employees alike were in an uproar. In the two weeks since our last episode, a debate about what makes an idea worth amplifying has taken place inside the paper. This week, Frank, Michelle and Ross disagree about the publishing of the Op-Ed, and debate where the lines should be drawn around ideas too abhorrent to be presented in the public discourse. Then, a conversation about the reckoning across industries at the executive level. Is this #MeToo, 2.0, or something different? For background reading on this episode, visit nytimes.com/theargument
All across the U.S., thousands are taking to the streets to protest the repeated police killings of black Americans. Images of unrest blanket mainstream and social media: militarized officers shooting demonstrators with clouds of tear gas; buildings and cars engulfed in flames; broken windows and looted store-fronts that leave community facades undeniably altered. This week on "The Argument," what role can riots play in achieving social upheaval? Ross, Michelle and Frank disagree about the efficacy, and detriment, of riots as a tool for social change. Plus, a conversation about where the country and its leaders should go from here, and props to Atlanta's mayor. For background reading on this episode, visit nytimes.com/theargument
As reporting on the sexual assault allegation against Joe Biden digs deeper into his accuser's credibility, where does that leave the Democrats, the press and the #MeToo movement? The columnists debate Tara Reade and the court of public opinion around survivors and the accused. Then, what does Norma McCorvey's "death bed" confession mean for the pro-choice and pro-life movements? For background reading on this episode, visit nytimes.com/theargument
When New York's coronavirus rates began to skyrocket in mid-March, they seemed like a portent for the rest of the country. But at this point, New York City has five times as many Covid-19-related deaths as the entire state of California, with just a quarter of its population. How much blame for New York City's devastation should go to Mayor Bill de Blasio's slow response and early downplaying of the danger? Has Gov. Andrew Cuomo earned the praise his briefings have brought him, given his questionable policy choices? debate who deserves blame for New York's catastrophic mishandling of the crucial first weeks of the coronavirus. What mistakes led to the dispersion of the virus from the Empire State, and what lessons can be learned as other states start to reopen? Then, as the luxury of dining out becomes a distant memory and grocery aisles remain unpredictably stocked, what has quarantine done to the act of enjoying a meal? Plus an ode to humble staples that bring spice to life. For background reading on this episode, visit nytimes.com/theargument
Is Attorney General Bill Barr's dropping all charges against Michael Flynn an utter breakdown of justice? Or is it absurd to fixate on Flynn and dredge the Russia investigation up again amid a pandemic? Ross returns to debate Frank and Michelle over just how alarmed Americans should be by recent actions of the Trump Justice Department. Plus, what, exactly, is Obamagate? Then, when it comes to coronavirus, are we too quick to blame the sick? For background reading on this episode, visit nytimes.com/theargument
Who would a third party candidate help in the 2020 presidential election? Would adding a Libertarian like Rep. Justin Amash of Michigan to the race hand President Trump his re-election? Or could Amash appeal to would-be Trump voters and goose up the Democrats' chance at victory come November? With Ross still on parental leave, Frank and Michelle are joined by the Republican strategist Liz Mair to discuss the power third party candidates hold in presidential races. Then, Michelle and Frank hop on a Zoom call to talk about the positives and pitfalls of our new era of video conferencing in both work and play.For background reading on this episode, visit nytimes.com/theargument
How can a president who shows disdain for science manage a crisis that requires faith in it? Frank and Michelle debate the federal government's coronavirus response with Yuval Levin, a former policy adviser to President George W. Bush and the founding editor of the conservative journal National Affairs. They talk the fallout of a pandemic hobbled by junk science, understaffed (and under-heeded) federal agencies, and a commander-in-chief lacking management skills. Plus, anti-vaxxers, America's science illiteracy and "President 4chan." For background reading on this episode, visit nytimes.com/theargument
How will the coronavirus change New York City — and what does the city's response to the pandemic say about the rest of the country? In a special episode, Frank Bruni talks one-on-one with Ginia Bellafante, who writes The Times's Big City column. For background reading on this episode, visit nytimes.com/theargument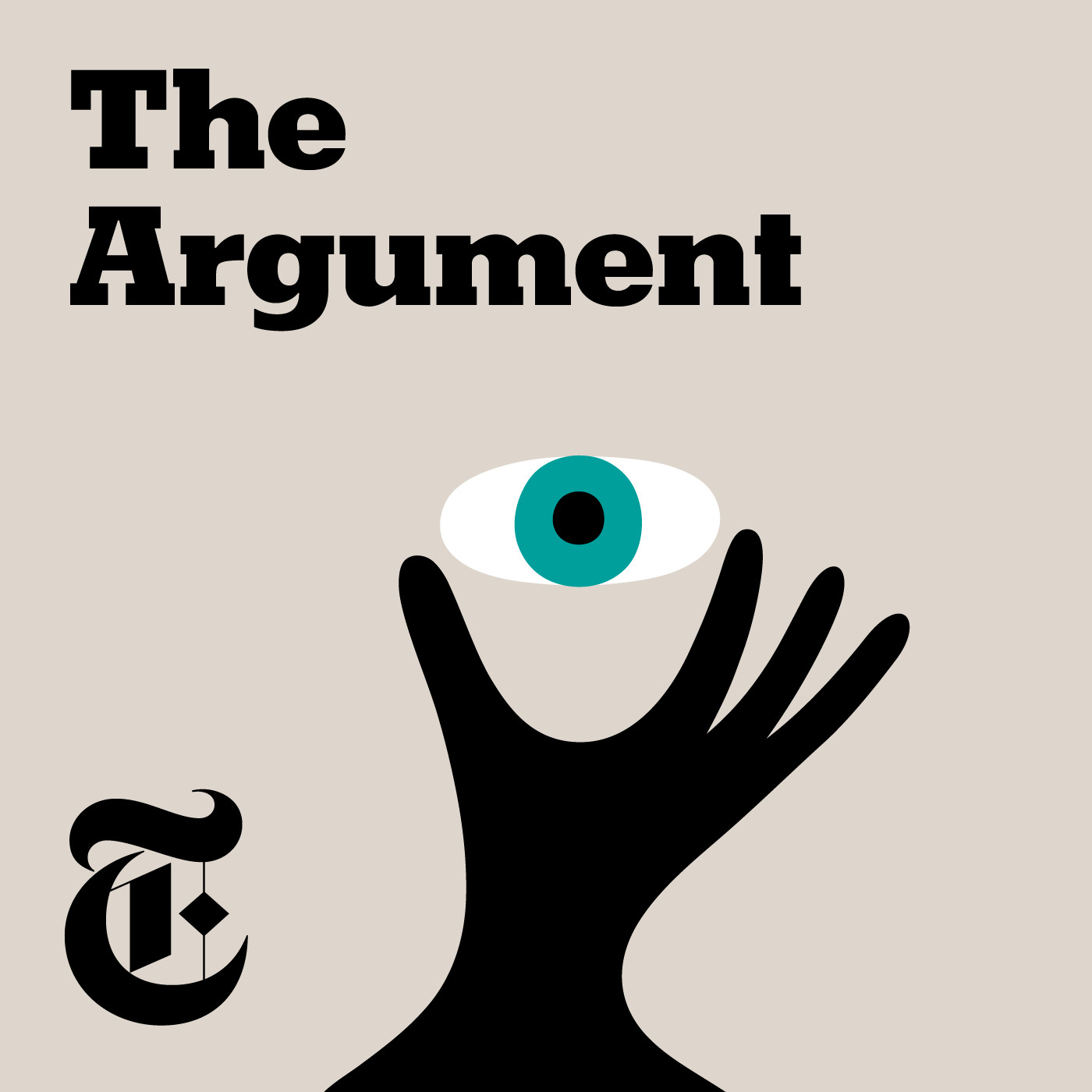 The Biden Accusation
2020-04-1632:36
7
What should we make of an allegation of sexual assault lodged against Joe Biden? Frank, Ross and Michelle weigh evidence that supports and casts doubt on Tara Reade's account, discuss the news media's handling of Reade's story and debate the similarities and differences between her accusation and other recent claims of sexual misconduct leveled at powerful men. Then, is the pandemic giving socialism in America a new gloss? For background reading on this episode, visit nytimes.com/theargument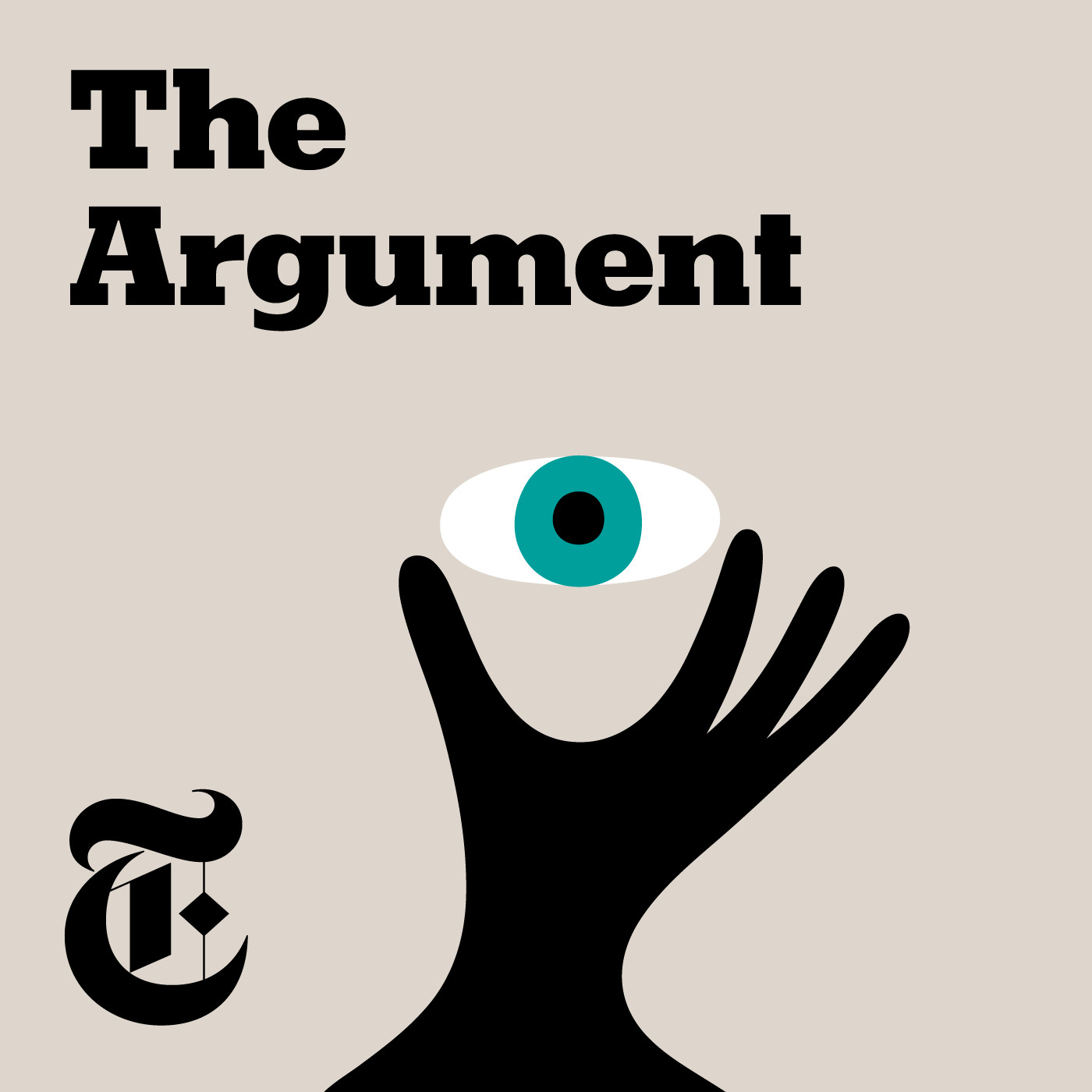 Fighting Trump's Falsehoods
2020-04-0933:59
10
What's the right way for the media to cover President Trump's daily public briefings on the coronavirus pandemic? Ross Douthat, Michelle Goldberg and the new co-host Frank Bruni debate whether the president is using journalists as foils, the ways in which his briefings have become a substitute for canceled campaign rallies and how his public pronouncements about the virus have become vectors for misinformation. Then, when everyone in America is socially distancing, how far apart is far enough? For background reading on this episode, visit nytimes.com/theargument
How is coronavirus — and President Trump's response to it — hitting blue states and red states differently? Ross, Michelle and David debate. Then, how should Joe Biden change his campaign strategy around Trump's coronavirus fumbles? Frank Bruni joins in the argument. And finally, a bittersweet goodbye. For background reading on this episode, visit nytimes.com/theargument
As the coronavirus pandemic sends financial markets into a tailspin, strains gig economy workers and threatens the survival of businesses large and small, the columnists debate what policymakers should do to avert a virus-induced economic recession. Ross shares his own account of an increasingly American experience: feeling sick and waiting days for the results of a coronavirus test to come back. And an escapist recommendation worth a binge. For background reading on this episode, visit nytimes.com/theargument
United States