Discover
The Beautiful Question with Scott Lennox
Claim Ownership
The Beautiful Question with Scott Lennox
Author: Scott Lennox
Subscribed: 4
Played: 184
Description
"As you listen to these intentionally brief podcasts, you can allow yourself the gift of Stillness, out of which Clarity will naturally arise. You will then be listening to the wisdom of your innate self.

My purpose is to support the awakening that is happening all over the planet. Working together, we can build the future we dream is possible. Come dream with me."
-Scott Lennox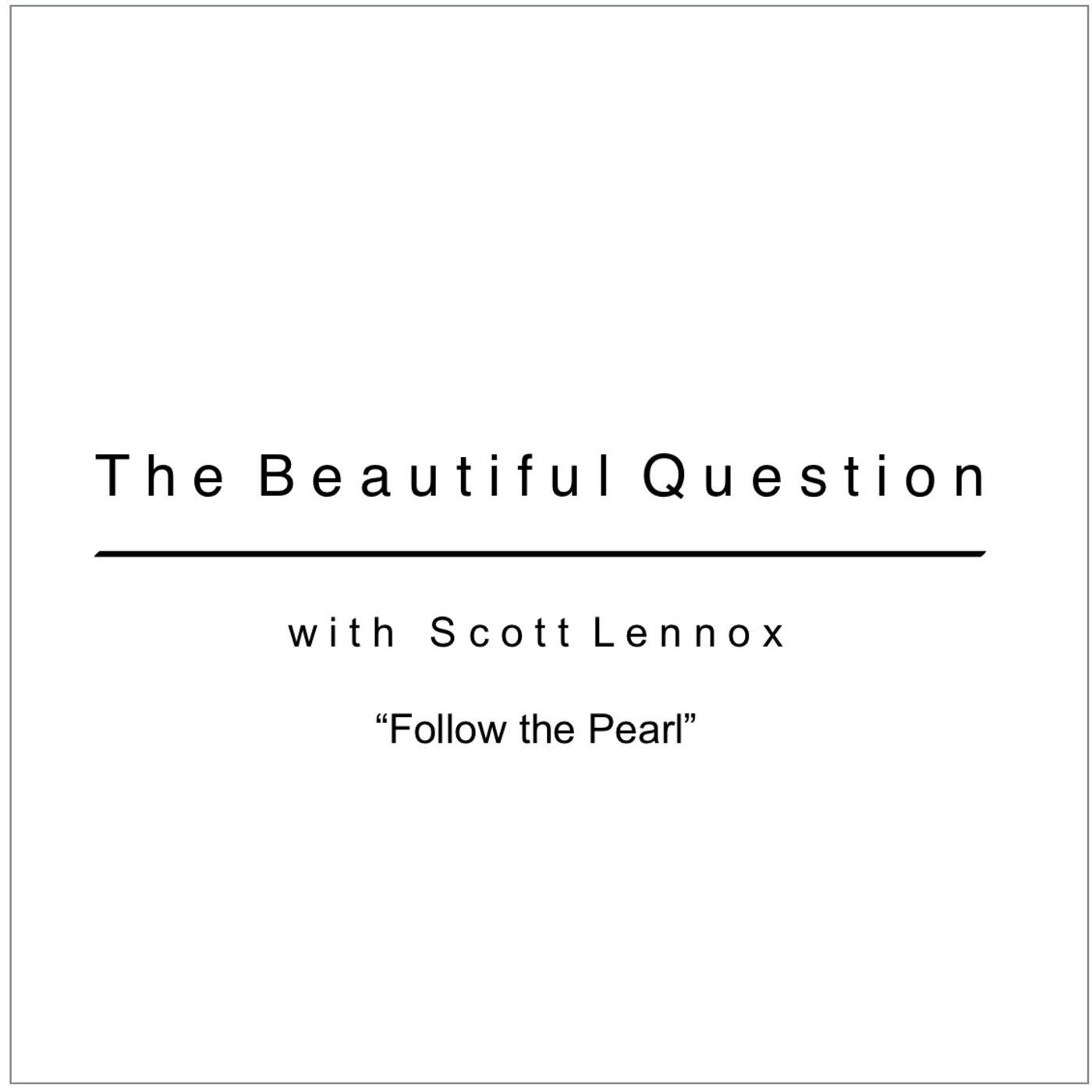 This week, we pause and take the time we need to step away from all of our doing so that we can remember who and what we truly are as we let go of a number of things that don't serve us, and never have.Join me as I share a simple and marvelously effective way of slowing down and coming to rest inside. Join me as we "Follow the Pearl" and come home to ourselves again.
This episode is my one hundredth Beautiful Question podcast. In preparing it, I looked back at the previous ninety-nine, noticing the themes and questions that came from them. Join me this week as we consider seven of the most consistent themes and three thought-provoking questions about each of them.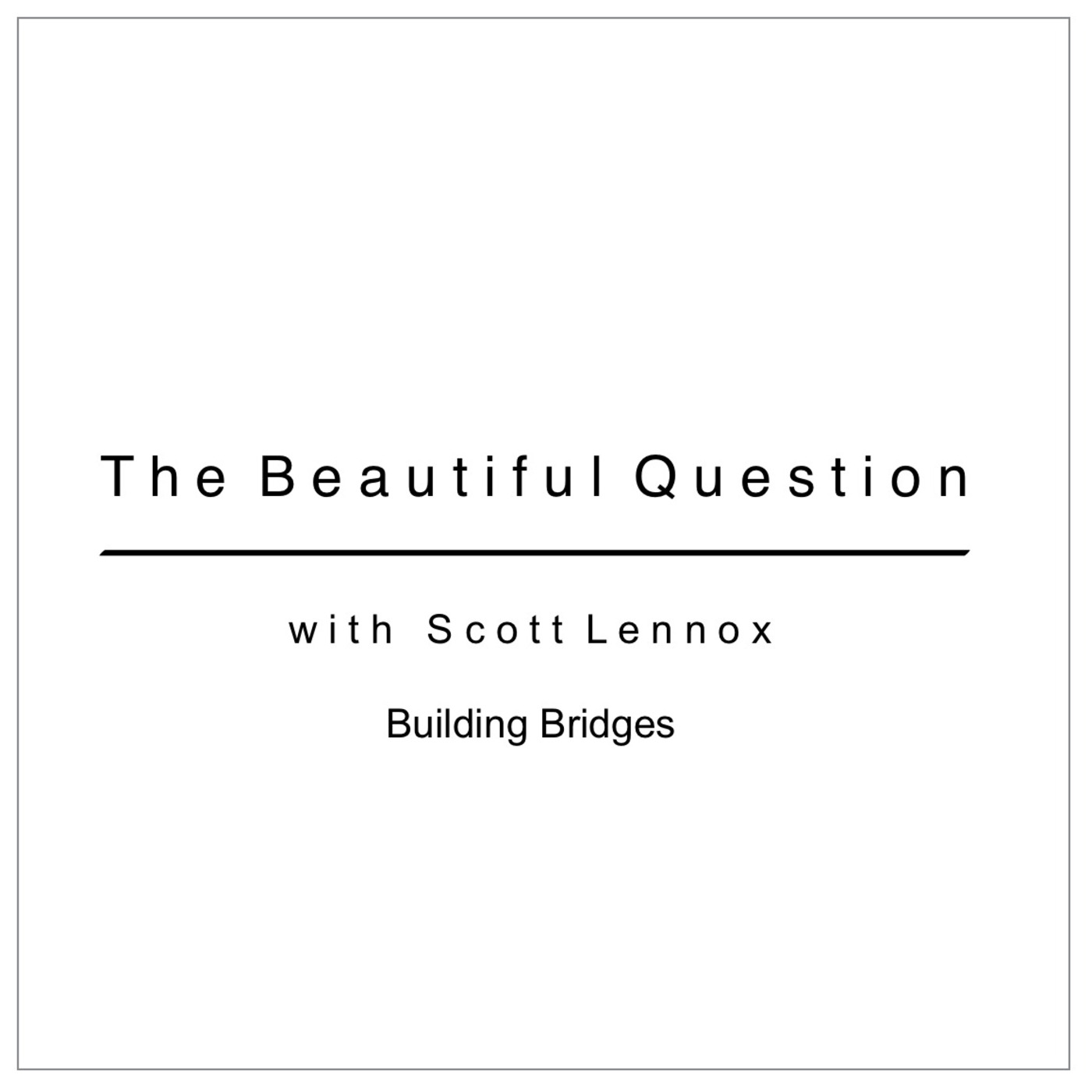 We know that our seeming separation from one another is nothing more than an illusion of thought and habit. Yet, how often that separation exists to our own peril and the peril or dismissal of others. This week, we look at the nature of our true inter-connectedness and at what happens when we intentionally engage with that awareness in the front of our thinking. Join me as we consider building life-saving bridges between us.
This week's podcast finds me back in contemplative retreat in a remote place in New Mexico, where I am considering some of the deepest questions anyone can ask. Join me this week as I once again share the questions, and leave you to consider your own answers, answers that can change the quality of your life.
What does it mean to really listen? For that matter, what does it mean to truly hear, and what's the difference between the two? Join me this week as we tune into to the world around us and to ourselves. We'll start by taking a walk through the streets of Manhattan.
In this week's podcast, I'll share a story with you for no other reason than for each of us to enjoy it. I wonder what stories are in you, waiting to reveal themselves to you, waiting be told and shared. Join me this week as we meet a small boy who steps out of time and then back again.
Following up on last week's podcast, could it be that our lives are unfolding in the same ways that the rest of nature unfolds, moving and opening in response to what is deeply encoded into us? That being so, might we struggle a bit less and relax a bit more?Join me this week as we consider letting go and leaning into the greater miracles that are encoded into each of us.
Who were you before the world got hold of you and began to convince you to think something else? The truth is, you've always known, and you've never forgotten.Join me this week as we look at ways of coming back into resonance with what is always true and good in us.
What happens when we mentally tune out the things around us? More importantly, what happens when we do the same thing to the people around us? Join me this week as we consider ways of busting our preconceptions and keeping things fresher and more alive.
What is grace and how does it show up in the world of real considerations? And how might we mindfully engage in it? Join me this week as we consider some of the meanings of grace and ways of receiving it and offering it to ourselves and others.
United States