Discover
The Box of Oddities
The Box of Oddities
Author: Kat & Jethro Gilligan Toth
Subscribed: 49,001
Played: 2,058,772
© 2019 The Box of Oddities
Description
"Should you be the type who has interest in weird stuff, this is a fun thing to allow in your head!" -JIMMY KIMMEL, ABC-TV
Kat & Jethro Gilligan Toth bring their irreverent brand of humor and unique chemistry to an exploration of the strange, the bizarre and the unexpected. With over seven million downloads since it's 2018 launch, The Box of Oddities has become one of the fastest growing comedy podcasts in the United States. 
"Truth is stranger than fiction, and the Box of Oddities is the strangest of all!" -SLUGGO, SIRIUS XM LITHIUM "Kat & Jethro wring humor from bizarre, macabre and perplexing places." -Boston Magazine
Why did so many people know that JFK was going to be assassinated? Why wasn't anything done about it? Then, we go back to the Philippines and explore the hanging coffins of Echo Valley. Box252 is not meant to be used as a squirrel deterrent. 
Kat terrorizes Jethro with a story that he refused to do. Jethro retaliates by informing Kat that our early human ancestors had spikes on the penises. Robert the haunted doll and weird stuff we've discovered about our ancestors through DNA research. Never leave BOX251 unattended while in use.
Jethro talks about how you can smell like shipwrecked booty and Kat tells the tale of a civil war soldier who lived to talk about being shot between the eyes. The perfume of the Mary Celestia and Jacob Miller in Box250! Call before you dig.
A family makes a godawful discovery in the baby's nursery. Then, Jethro explores the mysterious goings-on at Bachelor's Grove Cemetery. Join us for the burble in Box249! Applicable taxes will be remitted.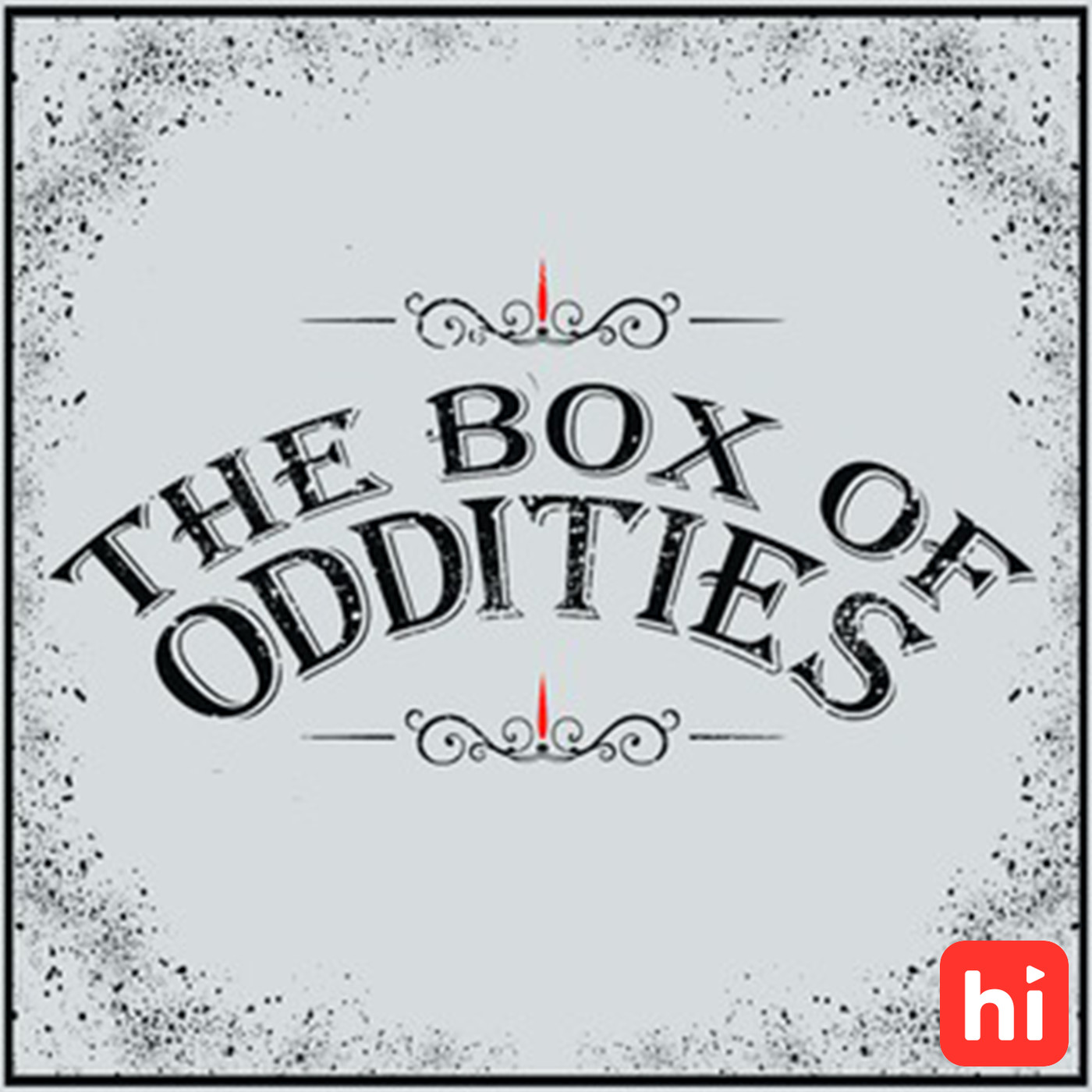 BOX248: Sunburned Eyeballs
2020-07-3036:02
2
First, JG talks about Lisa McVey and the fact that she is a beast. There is also a serial killer involved in that story. Then, it's an episode of Horrendous Injuries : The Celebrity Edition! It's Box248 - Listen, if you think you can stomach it!
Arrested for wearing the wrong feather in your cap? It was a thing! And the mysterious disappearance of an early 20th century physicist. Sumptuary Laws and Ettore Majorana in Box247 - now you're on the trolley!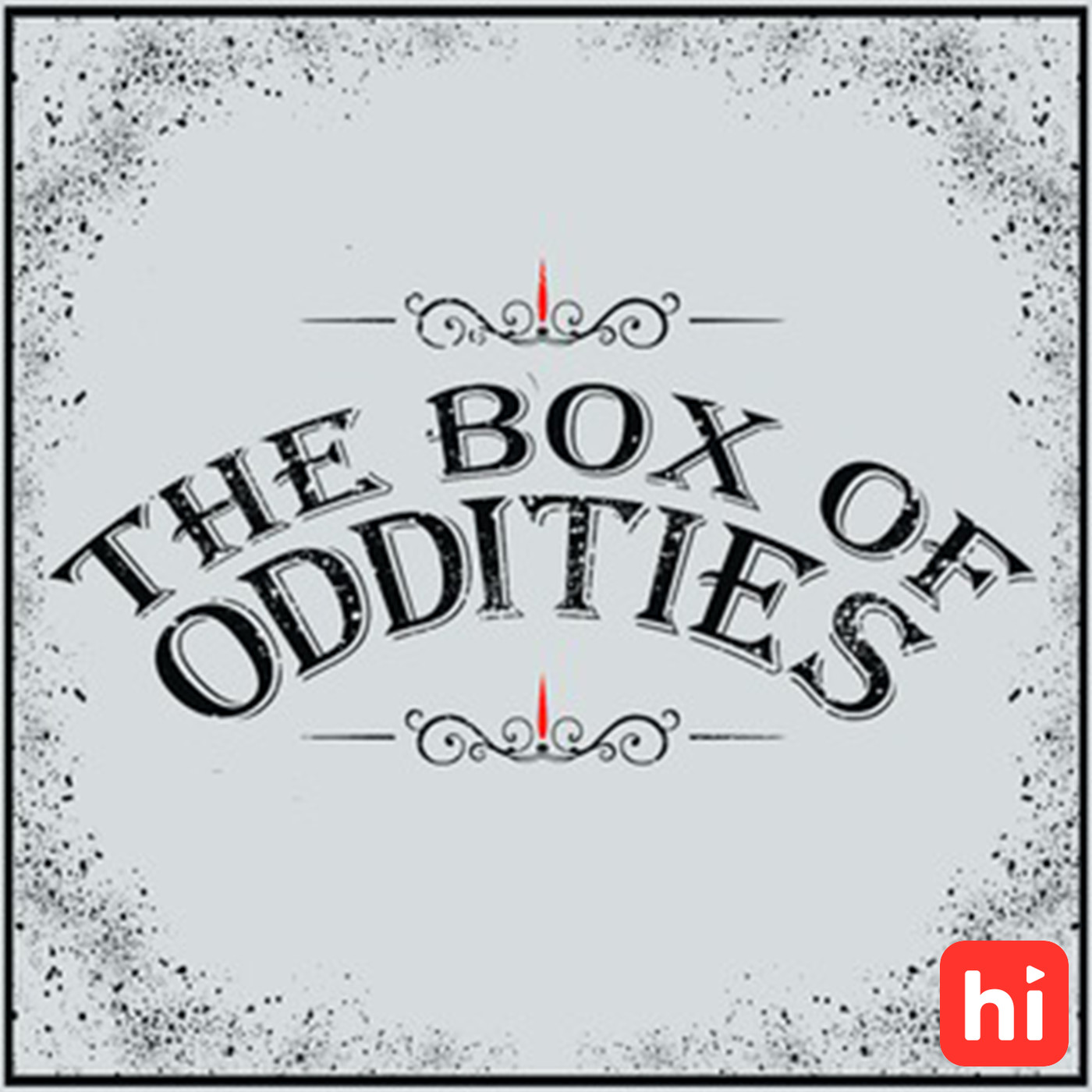 BOX246: Babylonian Abalone
2020-07-2338:50
It's wellness week at the Kat + Jethro compound. First, JG investigates the odd phenomenon of Folie à deux or shared psychosis. Then, Kat makes all her mom's wishes come true by exploring rabies. It's Box246: Alternate toy available for children under 3. 
Jethro tells us about the tragedy that caused July 6, 1944 to be known as The Day The Clowns Cried. It's upsetting. Kat revisits body modifications and decides to go back to therapy. It's Box245 - Safe for use around pets.
It's called Kifafa, zombie disease or nodding syndrome, but whatever you call it, it targets children and it's terrifying. Then, she was shot in the head three times and still outsmarted her attacker. Join Jethro and Kat for coffee talk, it's Box244: discuss.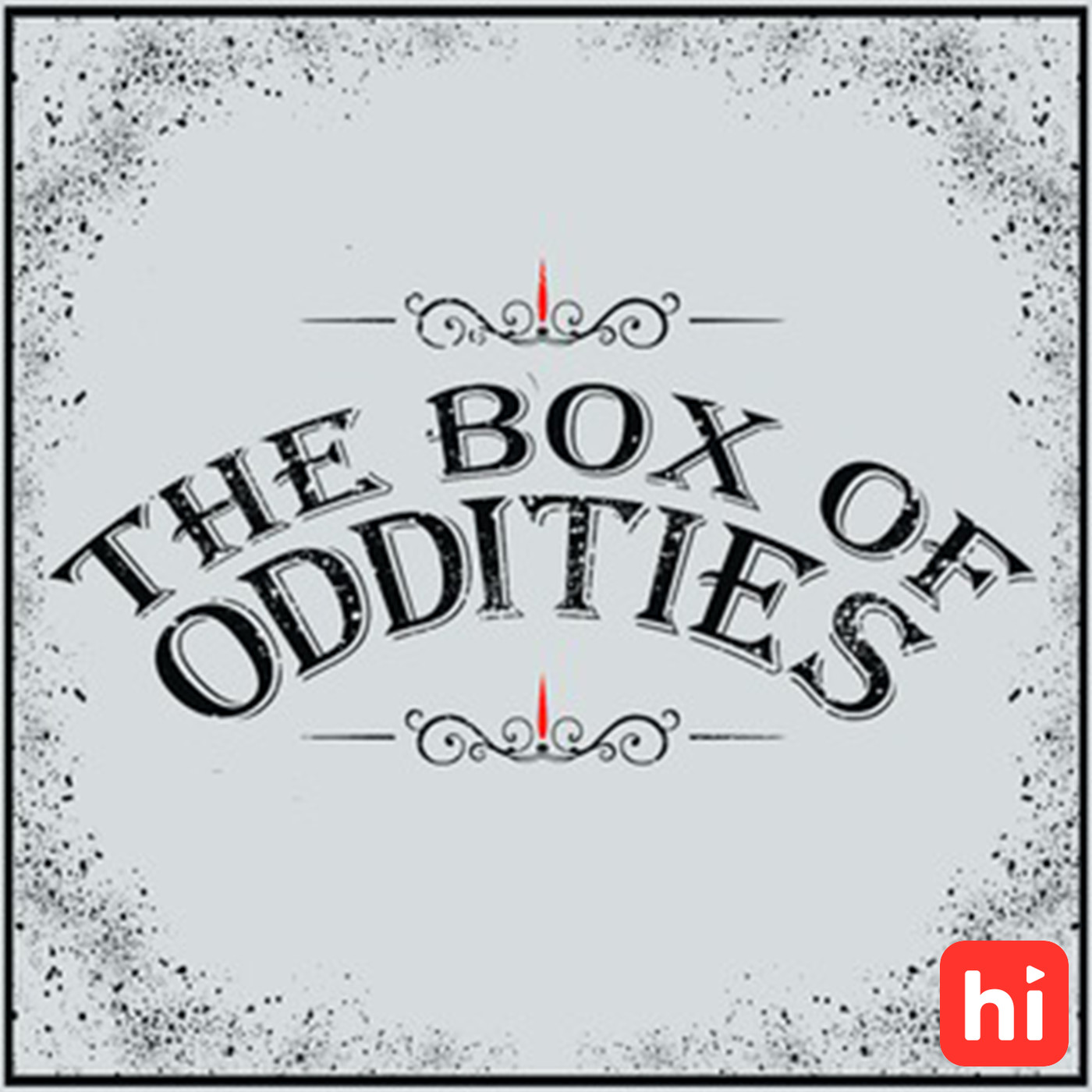 BOX243: Geriatric Gymnastics
2020-07-1334:21
She was nearly 44 years old when man first landed on the moon. Today, she can still kick your ass on the parallel bars. The story of Johanna Quass, the world's oldest competing gymnast. Then, it's killed by way of fever, car accident, gangrene and beheading and would make a lovely broach. Jethro shares the curse of the Hope Diamond. If any defects are discovered in BOX243, do not attempt to repair them yourself, but return it to an authorized Box Of Oddities service center.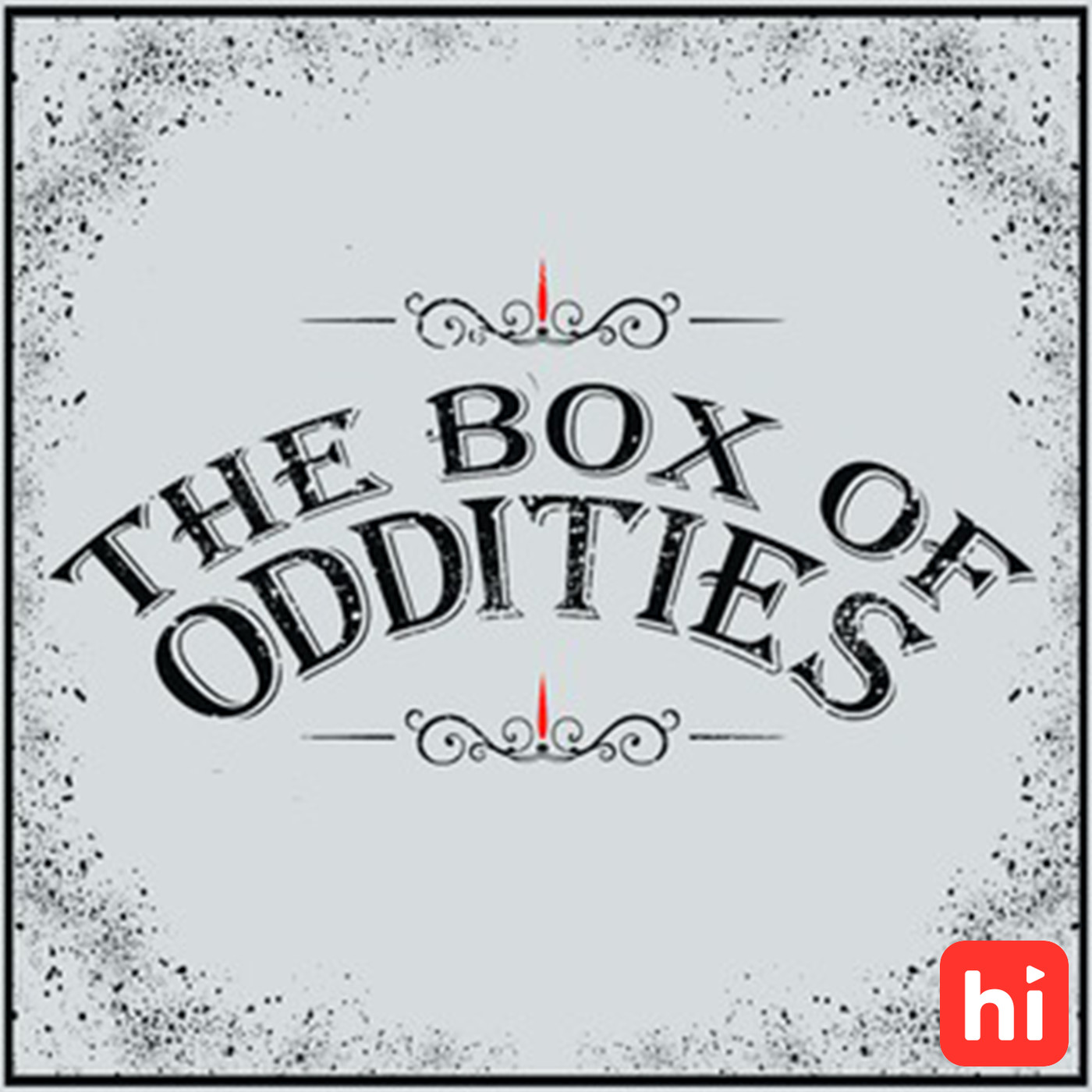 BOX242: Radioactive Camping
2020-07-0943:59
2
A disaster with incalculable consequences and a baby 22 feet below the earth's surface. The 80's were rough! JG tells the story of the days following the Chernobyl nuclear accident and Kat shares the story of Everybody's baby. Do not drive with Box242 stuck on head.
Aristocratic ailments and the Scottish Cave Dwelling murderers are the subjects of Jethro and Kat's jaw waggling in Box241! Freaky reproduction, retransmission or rebroadcast without the expressed, written consent of Major League Baseball is strictly prohibited.
Jethro tells of the terrible, horrible, no good, very bad journey of Oliver Cromwell's head and Kat explores theatre and the day the Globe burned. It's Box240! Dry clean only.
Is there anything more fascinating than the history of old amusement parks? Kat tells us about some of the oldest. Then, sometimes funerals can be embarrassing and inappropriate. Jethro has the details of some of the worst. Do not place Box239 near a flammable or magnetic source.
Brompton Cemetery, London : historic, beautiful, time travel portal? Then Kat talks at length about the slime eel and the slime eel's slime. Box238 is chock full of Victorian mysticism and slime, please use caution, contents under pressure. 
Modern DNA testing connects three murders when police take a look at a case long since cold. And then, JG tells us of a girl who died for a bit and recovers memories of her past life in ancient Egypt in Box237! Action figures sold separately.OFFERS:Join Thrive today and get up to $20 in shopping credit toward your first order. ThriveMarket.com/BOX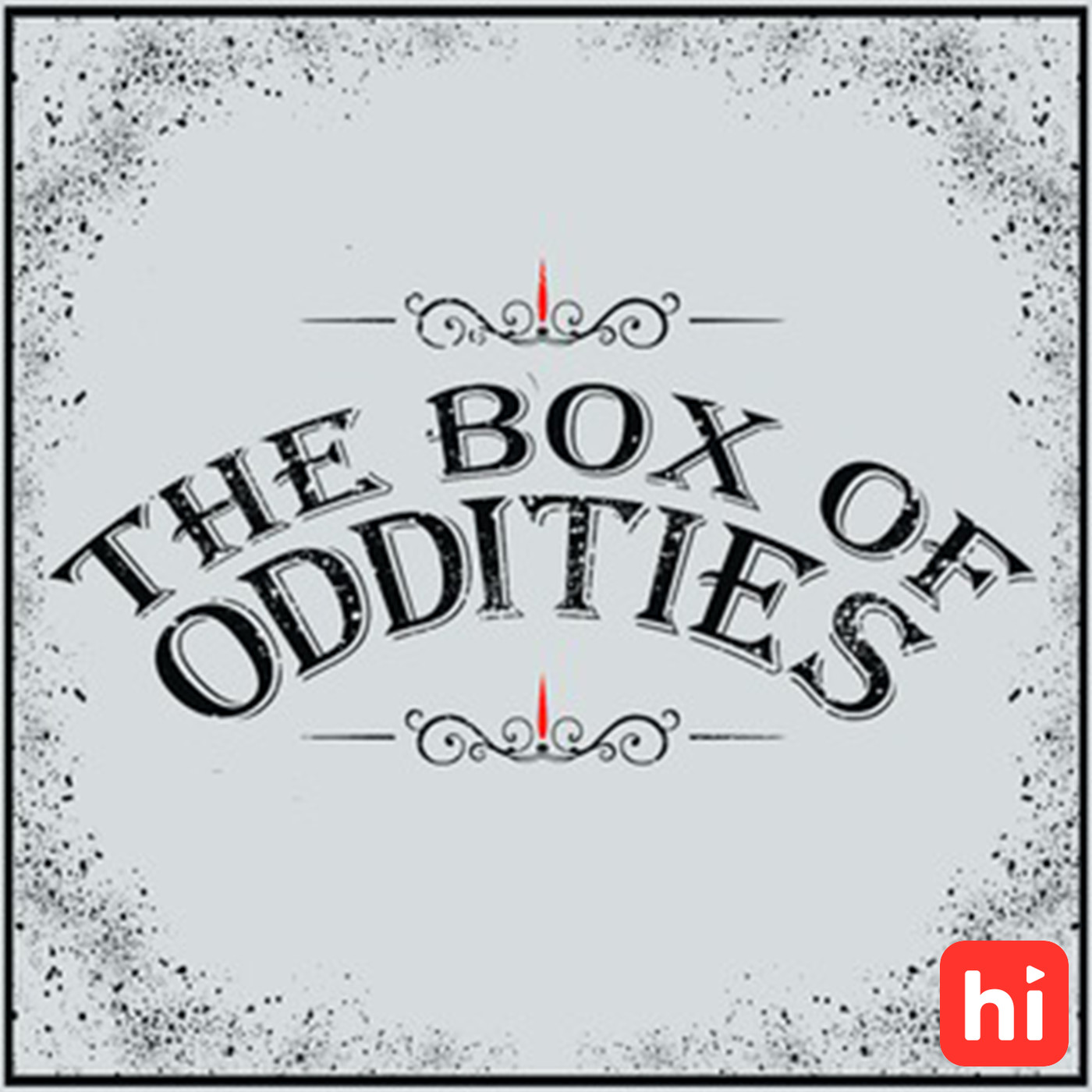 BOX236: Bigfoot Dowry
2020-06-1834:57
A massacre aboard a ship called the Bluebell and the incredible survival story that followed. And then, the tale of the person dubbed Ohio's Bigfoot Girl. It's Box236. Reheating is not recommended.OFFERS:Get 15-percent off the best earbuds ever at BUYRAYCON.com/BOXGet 15% off any Organifi product at Organifi.com with promo code BOX.
It's what we've all been waiting for? Kat discusses the history of US currency. Yeah, that makes cents. And, looking back at the huge numbers of crimes for which the death penalty could be imposed, JG tells us of Pre-Victorian England's Bloody Code in Box235. This tag may only be removed by the consumer.OFFERS:Try Shudder free for 30 days! Just go to shudder.com and use promo code BOX.
Dead bodies litter Mt.Everest and many say their spirits have yet to leave the site of their demise, Jethro tells the icy tale. Kat then brings the party down with a story of art, passion and a place to remember man's best friend. It's Box233 and no transfers will be issued until the bus comes to a complete stop.
Would you eat 30,000 year old meat from a frozen tundra? You wouldn't believe what some people have eaten in the name of science. Then, there's an abandoned mansion in Hong Kong that has seen unspeakable horrors. Horrors that still echo in the hallways today. BOX233 is provided "as is" without any implied warranties.
United States