Discover
The Generation Why Podcast
Claim Ownership
The Generation Why Podcast
Author: Wondery
Subscribed: 178,685
Played: 2,281,991
© Copyright 2019 Wondery Inc
Description
The Generation Why Podcast released its first episode in 2012 and pioneered the true crime genre in the podcasting world. Two friends, Aaron & Justin, break down theories and give their opinions on unsolved murders, controversies, mysteries and conspiracies.
January 2, 2018. Lake Forest, California. Blaze Bernstein left his parents' home to meet up with a guy he had known from his high school days. The following day, his parents reported him missing when he failed to return home. Samuel Woodward, the man that Blaze had met with, claimed that Blaze had walked away into Borrego Park after an argument and he hadn't seen him since. However, a week after he disappeared, Blaze's body was found partially buried in the park. He had been murdered. Quickly, the police zeroed in on Samuel as their prime suspect. As new information arose, the police realized that the murder wasn't a random event; Blaze had been murdered because he was gay and Jewish.
January 15, 1999. Williamsport, Pennsylvania. Miriam Iles, estranged wife of a prominent heart surgeon, had been on the phone talking with her two sisters-in-law when the call abruptly went silent. They thought that a storm that was passing through must have interrupted the phone line. But after Miriam didn't show up the following day for the Sunday school class that she taught, a few people went to her home to check on her. What they saw through a window horrified them and the police were called. Law enforcement officers broke through the door and found the 47 year old woman dead of a gunshot. Detectives immediately focused their attention on her husband but he maintained his innocence, had an alibi, and none of the evidence collected matched him. Did Miriam's husband kill her as Police suspected? Join us as we discuss an elaborate plot of murder and learn how a well-regarded woman became the target of one person's rage.ZipRecruiter. Hiring is challenging. But there's one place you can go where hiring is simple, fast and smart. A place where growing businesses connect to qualified candidates.Try ZipRecruiter FOR FREE at this exclusive web address: ZipRecruiter.com/genwhySimplisafe. Want solid security with no contracts, hidden fees, or fine print? SimpliSafe has a huge deal going on right now. Go to SimpliSafe.com/GENWHY and get free shipping and a money-back guarantee. Justin has been using Simplisafe for quite some time and loves it.
January 6, 1998. Chatham, Ontario. The Jenkins family, Brian, Leslie, Mason, and Jennifer, seemed to be a happy one. But whatever serenity they had was shattered after the parents arrived home one evening to find their daughter's body in the basement. Their son Mason wasn't in the house and they feared that he was in serious trouble as well. The authorities, though, tracked their son down. When they caught up to him he was riding a horse and did not want to go to the police station. Jennifer had been shot five times. Police believed that Mason killed her. His parents could not understand that and stood by their son. As time went on, Mason's account began to change again and again. Did he kill his sister? And if he did, would his parents continue to support him?
May 12, 1985. Fayetteville, North Carolina. A military family preparing to move from the USA to England made the difficult decision to sell the family dog. A man answers the ad and purchases Dixie. Just days later, a horrific discovery is made; Kathryn, Kara, and Erin Eastburn were found murdered in their home. Only 22 month Jana remained alive, though on the brink of death. Detectives moved quickly to track down the vicious killer. It wasn't long before they had a suspect. Not Gary Eastburn, the father and husband, but Timothy Hennis, another military man who had bought Dixie. Prosecuting Hennis would prove difficult as the evidence used against him either didn't match or was called into question. Was Hennis the murderer? Or did the authorities have the wrong guy?Sponsored by: SimplisafeSimplisafe.com/genwhyFree Shipping and a 60 day risk-free trial. Justin uses it in his home and loves its simplicity and reliability.
January 26, 2011. Philadelphia, Pennsylvania. Ellen Greenberg was a 27 year old teacher who was engaged to 28 year old Sam Goldberg. He was a producer for a local news affiliate. But after a half an hour or so at the gym, Sam returned to the couple's apartment to find the swing bolt latched. He couldn't get in. After nearly thirty minutes of texting Ellen with no replies, he sought help from a security officer who declined to assist Sam in breaking through the door. When Sam did break through, he found Ellen in the kitchen and unresponsive. He called 911. It was discovered that Ellen had been stabbed to death, but who could have stabbed a woman when her apartment was locked from the inside? Police immediately suspected a suicide, but the first autopsy report and independent analysis suspected foul play. Is this a case reminiscent of a John Dickson Carr novel? Or is there evidence available to solve this mystery?
June 18, 2013. Los Angeles, California. Journalist and author Michael Hastings was killed when his Mercedes, traveling at high speed, crashed into a palm tree and burst into flames. Hastings was said to have been working on a big story and there were rumors that the FBI was investigating him. Was he researching something that the federal government of the United States felt threatened by? Join Justin and special guest The Captain from True Crime Garage on this special crossover episode as they lay out the story, the conspiracies, and their opinions on the death of Michael Hastings. Aaron and Nic (True Crime Garage) also did a crossover episode that you can find by searching for True Crime Garage in your podcast app. The episode is Debra Sundstrom #315 and is a true crime case that is sure to create some discussion.
May 27, 2011. Highland Township, Michigan. Bernie Pyne and his 10 year old daughter, Julia, returned home to discover Ruth Pyne murdered. The wife and mother, 51, was beaten and stabbed to death. Detectives first looked at Bernie but after the investigation was well under way, a new suspect emerged; 21 year old Jeffrey Pyne. By his own admission, he had been home right around the time that the crime likely occurred. But did Jeffrey really kill his mother? What would his motive have been? Police had been called to the family home in the past after Ruth had attacked her son. She had not been taking her prescription regularly to manage her bipolar disorder. Could things have escalated between the two of them once again? Or was someone else responsible for killing Ruth?
August 28, 1955. Money, Mississippi. 14 year old Emmett Till traveled from Illinois to Mississippi to visit relatives. Just a couple of days later he went to a grocery store with friends and relatives to buy some gum. One of the owners, Carolyn Bryant, was working that day and ended up running out after Till allegedly flirted with her and made her uncomfortable. Roy Bryant, her husband, found out about the situation and he, along with his half-brother, went to the home where Till was staying and kidnapped him. Three days later, Till's body was found in the Tallahatchie River. He was identified by the signet ring bearing his father's initials. A proper identification could not be made due to the horrific abuse he had been subjected to prior to his death as well as being left in the water for three days. Emmett Till was murdered because he was black. Join us as we discuss racism, inequality, and injustice in 1955.
May 2009. Cleveland, Tennessee. In late 2009, Kelly DeLude, a hairdresser, noticed that it had been a while since Marsha Brantley, one of her regular clients, had come in. Donnie, Marsha's husband, said she had left him and he hadn't seen her since May or June 2009. It seemed that Marsha had simply vanished. However, as time went on, investigators noticed that Donnie kept changing his story. With few clues, no apparent motive for foul play, and a non-cooperative husband the case became very frustrating very quickly. Where is Marsha Brantley? And did her husband have anything to do with her disappearance?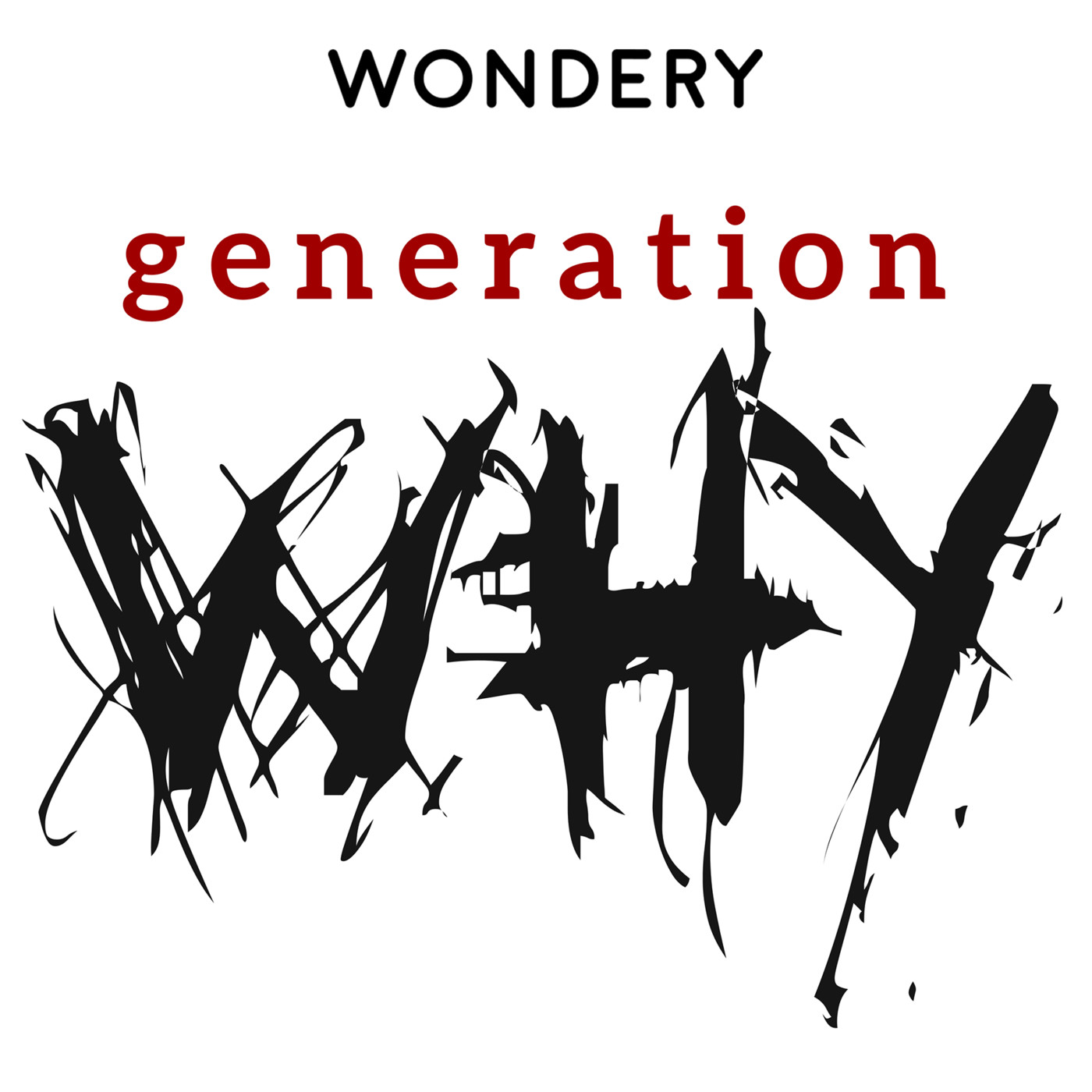 Confronting: O.J. Simpson
2019-06-1301:13:56
10
Introducing: Confronting O.J. Simpson. June 12th marks twenty-five years since the murders of Nicole Brown Simpson and Ron Goldman. O.J. Simpson's arrest for the murders catapulted the United States into the "Trial of the Century". Now, Kim Goldman, sister of Ron Goldman, is going back to the vicious crime that changed her life forever. Finally, Kim gets answers to the questions that have been haunting her since the trial. She sits down with prosecutors, investigators, witnesses who never got to speak, and jurors who voted not guilty. Confronting: O.J. Simpson premieres June 12th.
United States