Discover
The Generation Why Podcast
Claim Ownership
The Generation Why Podcast
Author: The Generation Why Podcast | Wondery
Subscribed: 170,672
Played: 1,643,307
© Copyright 2018 The Generation Why Podcast LLC
Description
The Generation Why Podcast released its first episode in 2012 and pioneered the true crime genre in the podcasting world. Two friends, Aaron & Justin, break down theories and give their opinions on unsolved murders, controversies, mysteries and conspiracies.
May 2009. Cleveland, Tennessee. In late 2009, Kelly DeLude, a hairdresser, noticed that it had been a while since Marsha Brantley, one of her regular clients, had come in. Donnie, Marsha's husband, said she had left him and he hadn't seen her since May or June 2009. It seemed that Marsha had simply vanished. However, as time went on, investigators noticed that Donnie kept changing his story. With few clues, no apparent motive for foul play, and a non-cooperative husband the case became very frustrating very quickly. Where is Marsha Brantley? And did her husband have anything to do with her disappearance?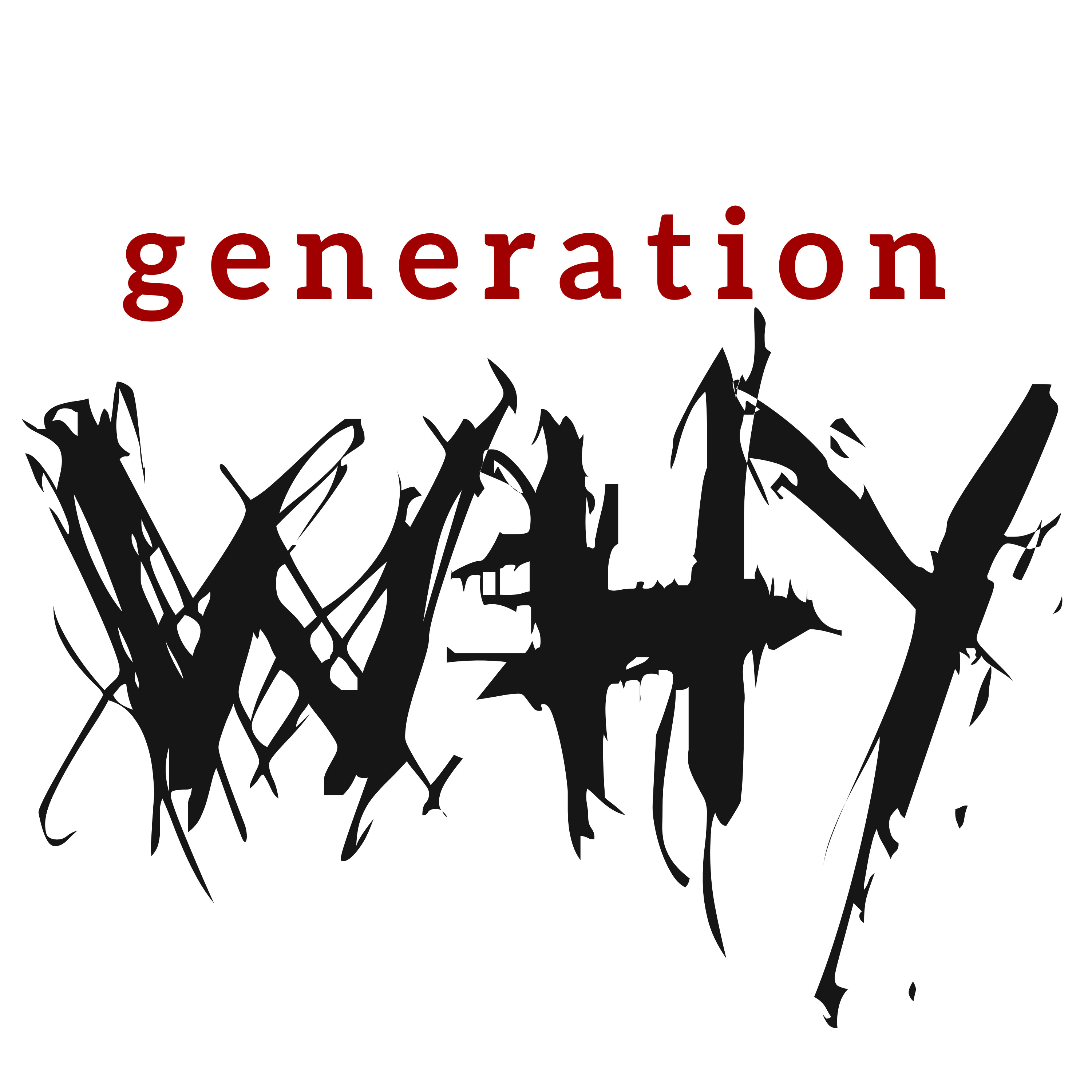 Confronting: O.J. Simpson
2019-06-1300:08:37
6
Introducing: Confronting O.J. Simpson. June 12th marks twenty-five years since the murders of Nicole Brown Simpson and Ron Goldman. O.J. Simpson's arrest for the murders catapulted the United States into the "Trial of the Century". Now, Kim Goldman, sister of Ron Goldman, is going back to the vicious crime that changed her life forever. Finally, Kim gets answers to the questions that have been haunting her since the trial. She sits down with prosecutors, investigators, witnesses who never got to speak, and jurors who voted not guilty. Confronting: O.J. Simpson premieres June 12th.
March 24, 2012. Carbondale, Illinois. After 3am, Molly Young, 21, was contacted by her ex-boyfriend, Richie Minton, because he needed help. Apparently, he was very drunk. She went to his apartment to help him, but just hours later she was dead. At 9am, Richie's roommate, Wesley Romack, called 911. During the call, Richie took over and told dispatch that Molly had overdosed. He would call again a little later to say that he found his gun and that Molly had actually been shot. While an investigation into Molly's death should have cleared up the question of whether she took her own life or was murdered, this case proved to be somewhat complicated. There was evidence that Molly was severely depressed at times. But Richie was a 911 dispatcher for the Carbondale police department and his father, mother, and aunt also worked for the police. Did he get special treatment and benefit of the doubt due to his law enforcement connections?
June 15, 1979. Poplar, Montana. Barry Beach has an unusual story. He confessed to the 1979 murder of his childhood friend and neighbor, Kimberly Nees. During his 1984 trial, he claimed his confession was coerced and that he was innocent. The investigation into Nees' murder and the events that took place after have shrouded the entire case in a cloud of doubt. Prosecutors, however, felt that Barry was the killer and that anything he said, or that anyone testified to later, is irrelevant. Is this a case of injustice? Or are we to believe that Barry Beach is a murderer despite the numerous questions abut the case against him?
Psychiatrists see us in our most vulnerable moments. All of our problems and dysfunctions laid bare to a stranger. We hope that they keep our secrets and help us solve our problems. We place our inherent trust in them… but what if they used that knowledge against us for their own benefit? You're about to hear a preview of The Shrink Next Door, in which you'll meet host Joe Nocera and hear about a relationship that would go on to affect two people's lives for TWENTY-NINE years.While you're listening, go subscribe to The Shrink Next Door on Apple Podcasts or wherever you're listening now, there's also a link in the episode notes that will take you there. https://wondery.com/shows/shrink-next-door/
August 18, 2010. Vortex Spring, Florida. Thirty year old Ben McDaniel went scuba diving at Vortex Spring. The spring features a cave that has been mapped to a length of over 1600 feet but is said to be longer than that. Ben should not have been in the cave as only divers with the necessary certification can acquire a key to get past the gate, but after he was discovered to be missing an employee admitted to letting him in. Ben did dive in with his equipment but never came out. At least, no one witnessed him leaving. His truck and some of his possessions remained in his truck that was parked in the lot nearby. Rescue attempts were made but as time went on, some began to doubt that Ben was in the cave. Did Ben fool everyone to start over somewhere else? In the two years prior, he had several substantial setbacks. Could he have taken his own life? Could there have been foul play? A real life mystery, Ben McDaniel's disappearance has everyone wondering, where did he really go?Sponsor:FabFitFun.com and use code WHY for $10 off your first seasonal box.
July 6, 2012. Star City, West Virginia. Two BFFs became three when Shelia Eddy and Skylar Neese got to know Rachel Shoaf at University High School. Skylar was always known for being responsible and taking care of her responsibilities. When she disappeared from her home and didn't show up for work, her father knew something was wrong. Once an investigation got underway, Skylar's parents were upset with where it seemed to be headed, but detectives were focused on the missing girl's best friends. As clues were found and a secret was leaked, the truth of what happened to Skylar was both shocking and incomprehensible. What happened to Skylar Neese and why? Join us as we discuss a true crime case of betrayal and heartbreak.Sponsored by:Ziprecruiter, the smartest way to hire. Ziprecruiter.com/genwhySimpliSafe. Get a risk-free, 60-day trial with free shipping & free returns.Simplisafe.com/genwhy
September 24, 1988. Louisville, Kentucky. Brenda Sue Schaefer had not been lucky in love. When she was set up on a blind date with an older man named Mel Ignatow, she thought she had finally found the right guy. He was successful and gave Brenda a lot of attention. After a while, though, things began to sour and it was learned that Mel was very controlling and abusive. After Brenda broke things off with him, she went missing. Detectives got a lead when Mel Ignatow's ex-girlfriend, Mary Ann Shore was interviewed. But would this lead solve the case and bring a killer to justice? One thing is certain, once you have heard the details of this true crime case you will never forget it.
September 25, 1987. Elkland, Missouri. Early one morning, seven members of the Buckner and Schnick families were murdered. The only survivors were James Schnick and his two children. James said his nephew, 14 year old Kirk Buckner, shot him in his home and he was forced to kill him in self defense. It seemed as though Kirk had killed his family, Steve, Jan, Dennis, Tim, and Michael, and drove to his aunt and uncle's house and killed his aunt, Julie. However, as detectives looked over the evidence, they began to notice discrepancies. Would these lead them to a different theory of what happened?Sponsored by:Robinhood is giving listeners of Generation Why a free stock like Apple, Ford or Sprint to help you build your portfolio. Sign up at: genwhy.robinhood.com
March 16, 2009. Hood River County, Oregon. A man called 911 to report that his girlfriend, Rhonda Casto, had fallen from a trail on a cliff at Eagle's Creek. He said that when he got down to where she had fallen to that she was already dead. The sheriff was suspicious of the man, Stephen Nichols, almost immediately due to his calm demeanor and how he seemed to talk mostly about his own discomfort. By the very next day the sheriff decided that this was a homicide investigation and the focus was on Nichols. What reason would Nichols have had to murder Rhonda? The theories, the evidence and the path of the case against Stephen Nichols wasn't as clear cut as prosecutors and Rhonda's family had hoped. Would they have enough to prove their case?
United States