Discover
The Generation Why Podcast
Claim Ownership
The Generation Why Podcast
Author: Wondery
Subscribed: 262,211
Played: 5,785,722
© Copyright 2019 Wondery Inc
Description
The Generation Why Podcast released its first episode in 2012 and pioneered the true crime genre in the podcasting world. Two friends, Aaron & Justin, break down theories and give their opinions on unsolved murders, controversies, mysteries and conspiracies.
January 1st, 2008. Irving, Texas. Sarah and Amina Said were two normal, happy teenage girls trying their best to live a regular life. Unfortunately, they lived with an angry, abusive father, a mother too afraid to protect her children, and a brother who provided support to their father. On January 1st, 2008 Yaser Said murdered his two daughters, abandoning their bodies in his taxi and going into hiding. In an image that is now a representative for this case, just a few days before her death, Amina posted a picture of herself online with the caption, "I don't want to become a memory." Amina and Sarah knew how dangerous their situation was, but they had no one to protect them. Join us as we discuss a heartbreaking case that should never have happened.Sponsors:Care/Of: Care/of is a wellness brand that makes it easy to maintain your wellness goals. Get 50% off your first Care/Of order by visiting TakeCareOf.com and enter code genwhy50Babbel: Learn a new language on the go. Right now, when you purchase of a 3-month Babbel subscription, you'll get an additional 3 months for FREE. That's 6 months, for the price of 3! Just go to Babbel.com and use promo code GENWHY. Babbel - Language for lfe.
In July 2018, 12 youth soccer players and their coach found themselves trapped 6 miles deep in a cave with no food or water and depleting oxygen. The rock formed maze became almost completely submerged as the water rose to levels nearly impossible for survival. There was no light and no way to communicate with the outside world. The first season of Wondery's new original series Against the Odds takes you into the incredible events of when an adventurous group of teens found themselves fighting to save their lives, and the brave heroes that gave them their only chance at survival. With step by step recounts, experience for yourself what it was like to be in their shoes, and how they survived against the odds. Listen to Against the Odds at wondery.fm/ATO.
December 4, 2006. Chadron, Nebraska. In August 2006, Steven Haataja moved to Chadron, Nebraska to work as a mathematics professor at Chadron State College. On December 5, 2006, he was reported missing after he failed to show up to one of his classes. Ninety-five days later, his decomposed and badly burned body was found about a mile south of the school. However, investigators quickly reached a dead end. Was Steven murdered? Did he take his own life? Or did something else happen?You can find the Generation Why Podcast blog at: genwhypod.comThe documentary Love & Terror mentioned in the episode: https://www.loveandterrorthemovie.com/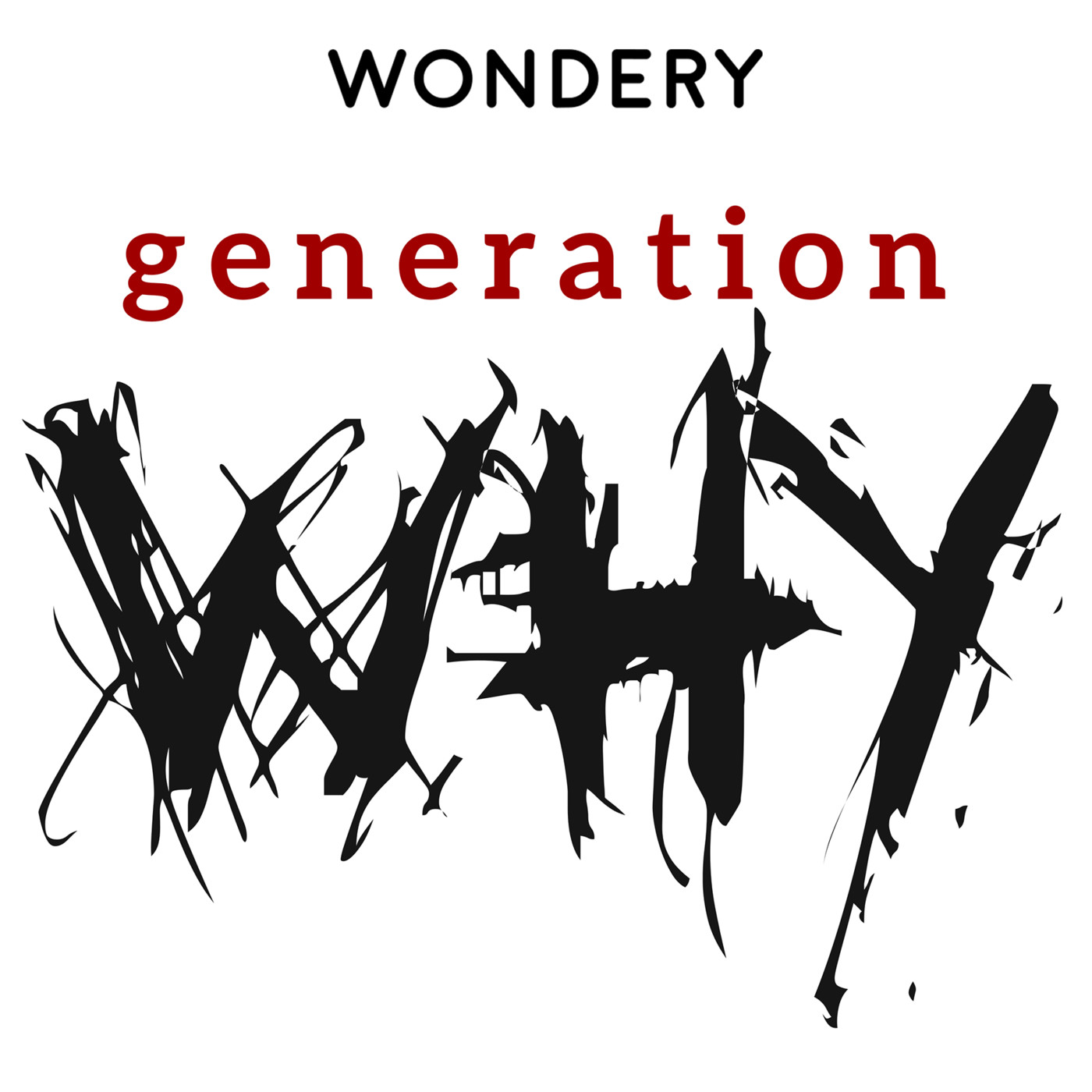 Lululemon Murder //Replay
2021-02-1501:03:31
9
March 11, 2011. Bethesda, Maryland. In this replay of episode 157, we discuss the murder of Jayna Murray at a Lululemon store and the investigation into her coworker, Brittany Norwood, who stated that two intruders had attacked the women. This episode has been remastered to improve the audio quality of the original file.
January 7th, 2007. Kalamazoo, Michigan. Linda and Todd Stermer fell hard for each other and had a sweet little family together. After 14 years of marriage, they started arguing about things most couples do: affairs and finances. But in 2007, a fire broke out at their home and Todd Stermer was found dead on the lawn. Were those arguments just arguments or could they have directly led to Todd's death? Did Linda kill her husband on purpose or was it a tragic accident? Join us as we discuss a case that we know you'll be talking about...::Sponsors::// ThirdLove. Find your perfect fitting bra today at thirdlove.com/genwhy and save 20% off your first purchase. --//Embark. Order the Breed and Health kit to learn more about your dog. Visit EmbarkVet.com and use promo code GENWHY to get free shipping and save $30 off your Embark Breed and Health kit today.
May 18, 2012. Lafayette, Louisiana. When Mickey Shunick rode her bike to a friend's house, it was a normal occurrence. When she didn't come home for her brother's high school graduation, family knew something wasn't right. Mickey was in a violent sex offender's line of sight as she rode her bike and never made it home. Sponsors:Best Fiends. A puzzle game with more than 100 Million Downloads. Download on the apple app store or google play.Better Help. Professional counseling done securely online. Visit betterhelp.com/genwhy to get 10% off your first month.Babbel. The #1 language learning app. Visit babbel.com and use code genwhy to get 3 months free when you purchase 3 months.
November 28, 2009. Burlingame, Kansas. Kraig Kahler, husband and father of three children, entered the home of his wife's grandmother and shot her, his wife and their two daughters. Only his son was spared. A seemingly perfect family was destroyed in a matter of minutes. Obsession, jealousy, and, potentially insanity, were possible reasons Kraig Kahler decided to kill his family in cold blood. Join us as we discuss a terrible mass shooting and the legal issues that followed.
February 23, 1993. Dayton, Nevada. Fifteen year old Jason Kopack was found dead early one morning inside his home, wrapped in a blanket and with wounds from a 20-gauge shotgun. His best friend, Brian Simmons was arrested and charged with his murder shortly after. As details of that night were revealed, Brian's guilt was questioned. Did Brian Simmons actually kill Jason Kopack? Or was he accused of murder due to the prejudicial assumptions of the prosecution and the jury about his assumed lifestyle and beliefs?Follow us on Instagram! @generationwhypodcast
September 28, 1994. Fremont Hills, Missouri. Lisa Revelle, a mother of two and an elementary school teacher, was shot inside her home and died a few hours later in the hospital. Her husband George, a banker and mayor of the town, was convicted of her murder, but acquitted two years later. Lisa's murder leaves people wondering if George is truly innocent, or a con man smart enough to cover his tracks. Let us know what you think after the episode by following us on instagram (@generationwhypodcast) or twitter (@genwhypod)
February 11, 2013. Wilmington, Delaware. Christine Belford and her ex-husband, David Matusiewicz, had a contentious relationship after their 2006 divorce that culminated in David and his mother kidnapping the couple's three daughters. Four years after she got her children back, Christine and her friend Beth Mulford stepped into the county courthouse to attend Christine's child support hearing where they were shot dead. What prompted the shooting and why could no one prevent it?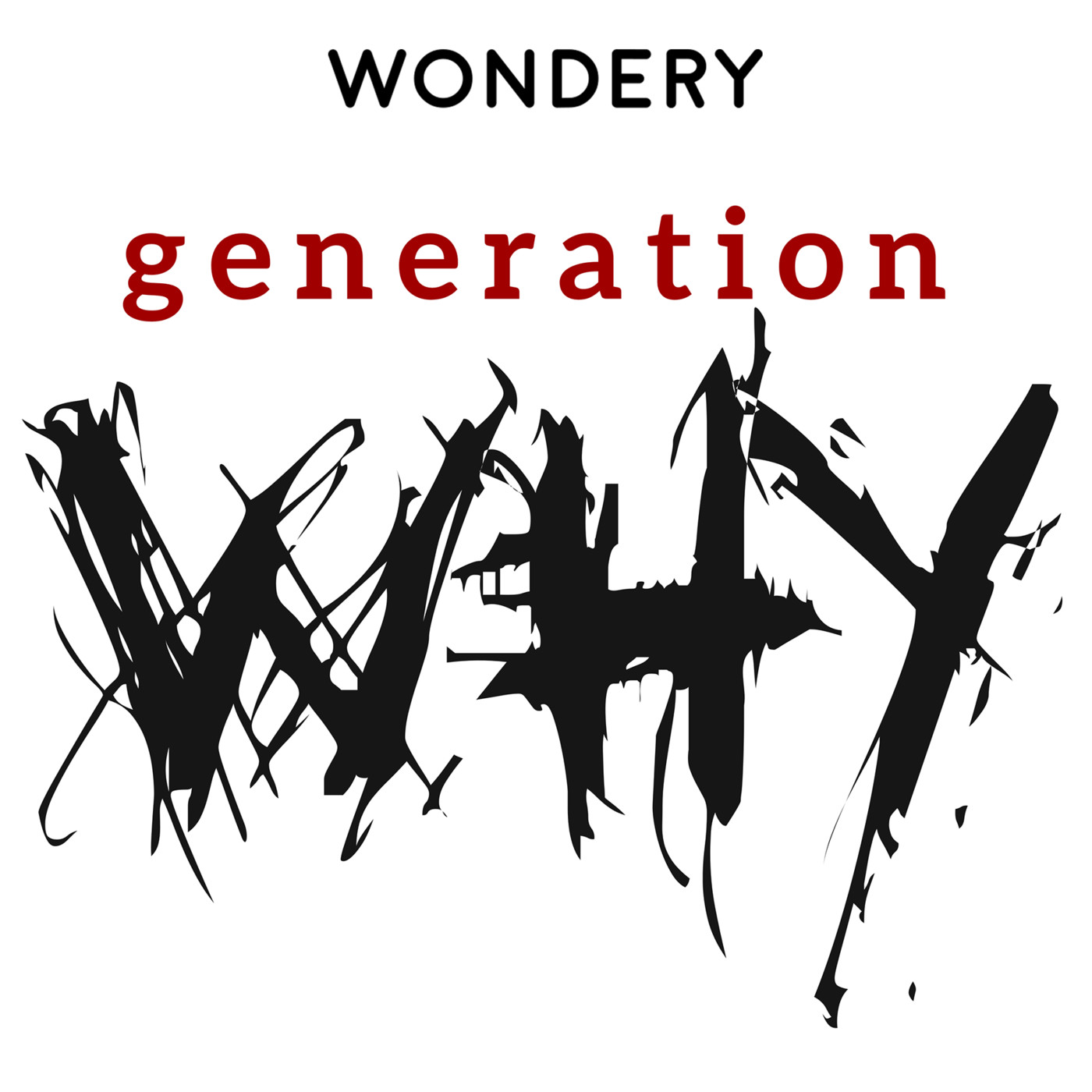 Laurie Bembenek //Replay
2020-12-2849:24
8
Replay episode. May 28, 1981. Milwaukee, WI. Christine Schultz was found deceased in her home, the victim of a shooting. She had been bound prior to being shot in the back. Her two sons, ages 7 & 11, had been at home and the older one had witnessed the gunman. Despite a description of a male suspect by one of the boys, the police focused their investigation on the ex-husband's new wife. Were the police connecting the dots properly or were their instincts incorrect?
June 13, 1996. Idaho Falls, Idaho. When 18-year-old Angie Dodge failed to show up to work, two of her coworkers went to her apartment looking for her. There they found Angie lying dead on her bedroom floor. She had been raped and murdered. In January 1997, police had a confession from 20-year-old Christopher Tapps. However, the DNA at the scene didn't match Chris or the other two men he said were present at Angie's death. Then Chris recanted his confession, claiming it was coerced. Who else was involved? And was Chris involved at all if there was no evidence of him at the crime scene?Sponsors...LegacyBox - Preserve your photos and videos digitally. Go to LegacyBox.com/genwhy to get 50% off while supplies last......Ring - Monitor and secure your home with Ring today. Visit ring.com/genwhy for special holiday offers.
January 22, 1984. New Orleans, Louisiana. The police received a 911 call from the Mintz home. Aaron Mintz claimed that he woke up to a loud bang and found his wife, Palma, dead in the master bedroom with a gunshot wound to the head. However, investigators suspected him of murder after they found a pillow with an obvious bullet hole in another room and Palma's arm at an angle inconsistent with having shot herself. Did Aaron Mintz shoot his wife and stage it to look like a suicide? Or was there another explanation?
October 29, 2009. Pensacola, Florida. When Samira Watkins, a two-months pregnant single mother, didn't show up for work for two days or pick up her four-year-old son, her family knew something was wrong. A few days later her body was found floating in a duffel bag near Pensacola Naval Air Station. The investigation turned up two strong suspects: a violent former boyfriend who was the father of her son and a recent boyfriend who was the father of her unborn child. Who had murdered Samira and why?
In this rerun of episode 118, Aaron interviewed Mike Morford about his Zodiac Killer research, the investigation, the suspects, and the case as it stood in 2014. Will the Zodiac ever be identified? Mike Morford hosts several true crime podcasts these days, including Criminology. This episode has been re-edited and remastered.
December 14, 2014. Sydney, Australia. In Martin Place, a Lindt Cafe's employees and patrons were held hostage by an armed man. As the manager of the cafe tried to keep things calm, the armed man became more paranoid. The cafe was surrounded by police and a psychiatrist was brought in to aid authorities in managing the situation. What happened from there on out would almost defy belief. Join us as we discuss one of the most frustrating cases that we have ever covered. /// This is our 400th episode and our 8th year working on this podcast. We are very grateful for the support you all have shown us. Seriously, thank you. - Justin & Aaron ///
December 31, 1993. Richardson County, Nebraska. In the fall of 1993, Brandon Teena, a transgender man from Lincoln, moved to Falls City, Nebraska to avoid legal trouble and make a fresh start. While there, he befriended a small group of friends and dated multiple women. On Christmas Eve 1993, John Lotter and Thomas Nissen, two of those friends, confronted Brandon about his gender identity. Bigotry and hate defined what followed. Join us as we discuss a triple murder that could have been prevented and the life of the young man who was targeted. This case was the basis of the 1999 movie Boys Don't Cry and a centerpiece of trans rights in the 1990s, 2000's and beyond.
June 02, 2007. San Francisco, California. A French-American citizen enjoyed a night out with friends before heading back to his apartment before 2am. When he was discovered deceased the next day in his locked apartment an investigation was launched to discover what had happened and why. It wasn't long before the lead detective seemed to satisfy these questions in his own mind, but friends and family of Hugues had a different theory of his death. Join us as we discuss a locked room death case that remains open to this day.
San Jose, California. October 7, 2019. We were going to take this week off, but Justin wanted to record an episode on a death that he became very interested in. How did Tinker Ventures' CEO Erin Valenti die? Erin went missing while visiting California in October of 2019 and her body was found in her rental car five days later. Join us as we discuss how a young and healthy tech CEO might have met her end and why.
October 3, 2016. Flintstone, Georgia. A 27 year old man named DJ Fickey and his high school sweetheart and wife, Brandy, wrestled with drug addiction and a volatile relationship. A series of alarming text messages preceded a 911 call that was reporting the suicide of DJ. The caller was a mutual acquaintance of DJ and Brandy who may have had a motive to kill. Join us as we discuss a tragic case that doesn't need to remain a mystery.
United States