Discover
The Good Fight Radio Show
The Good Fight Radio Show
Author: Good Fight Ministries
Subscribed: 42
Played: 1,415
© Good Fight Ministries. All rights reserved.
Description
A program dedicated to bringing you vital and uncompromised truths that you won't hear in the mainstream media, discussing contemporary issues in light of the bible, and how these issues relate to family, culture, and the church. Features author and pastor Joe Schimmel, along with host Chad Davidson and producer Tony Palacio.
On today's show we discuss how political figures want to come after churches who do not support the LGBTQ agenda. Beto O'Rourke wants to remove tax exempt status if religious institutions don't accept LBGTQ. Cory Booker twists scripture in an attempt to justify his position.Beto O'Rourke Wants to Remove Tax Exempt Status If Religious Institutions Don't Accept LGBTQhttps://twitter.com/CurtisHouck/status/1182479613290831878Cory Booker Twists Micah 6:8https://www.newsmax.com/politics/cory-booker-lgbtq-cnn-townhall/2019/10/11/id/936727/#ixzz62M14uhsH
On today's episode we continue our discussion on the topic of anointing people with oil (James 5:13-16). What does the oil represent? What are some examples in scripture?
On today's show we answer a listener's questions regarding the gifts, dancing in the Holy Spirit, demon possession, and anointing with oil.Pastor Joe did a 4-part teaching series on the gifts, which can be found here:https://www.blessedhopechapel.org/podcasts/We did a previous show on Spiritual Warfare referenced in this episode. Here is the link to that show:https://goodfightradio.podbean.com/e/spiritual-warfare-are-demons-real-can-believers-be-possessed/
On today's show we discuss the claims of Bart Ehrman and why he had to retract his earlier views (in his book "How Jesus Became God") regarding Jesus being God in all four gospel books, and not just the book of John.
On today's show we discuss the various passages in the four gospels where Jesus is spoken of as God. Many point to the gospel of John as the only book which declares Jesus as God. We explore the other gospel books and reveal where else Jesus is spoken of as being God.
On today's episode we discuss the importance of making sure our walks match our faith in Christ and why it matters as a witness to nonbelievers.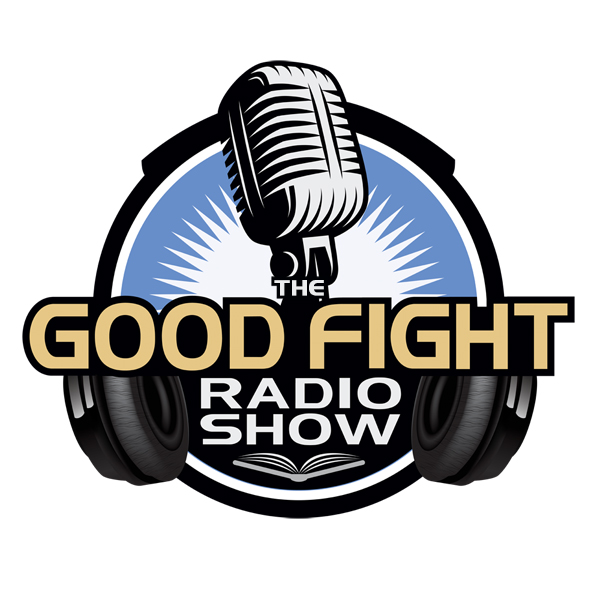 On today's show we answer a question from a listener who asked about speaking in tongues. What does the bible teach? We also play some clips of those who approach this subject in an unbiblical manner.
On today's show we discuss spiritual warfare. Can believers be possessed? Are believers oppressed? How do the scriptures teach us to battle the enemy and his fallen angels?
On today's show we discuss the different ways we can share the Gospel. We answer a question from a listener about how to share in the work place. Scripture references: John 5, Colossians 3:23-24, Philippians 2:12-16, John 17:20, 1 Peter 3.
On today's show we discuss a few recent Tweets by popular teacher and author, Beth Moore, and why she is dangerous to the body of Christ. She pits the gospels against the epistles in an effort to divide the scriptures rather than placing equal importance on ALL scripture (cf. 2 Timothy 3:16).
United States