Discover
The Horrific Network
On Today's show, we go to The Lion King's LA press conference and the world premiere.  Hear from the cast and crew in order to get excited for Lion King's release this Thursday.
David Howard Thornton took the name "Killer Clown" and raised the anty with his performance in Terrifier! Now you can hear him talk all about it on today's show as we bring you his Sinister Creature Con Panel. Also first thoughts on the Three From Hell trailer.
Nicholas Walls is a horror author whose first book "The Butcher's Tale" takes the reader into multiple genres to deliver a truly scary story. Nick and Jimmy talk crafting his book, horror movies and working in the horror genre on today's show!
We start our Sinister Creature Con June Coverage with a panel featuring Joe Bob Briggs on today's show. Joe Bob talks Monster Vision, The Last Drive-Inn, Shudder and more!
On today's show, we look at the origin of Knott's Scary Farm and take you through the first couple decades of operation. What was the first actual haunted house? A look at the world famous Ghost Town scare zone and so much more!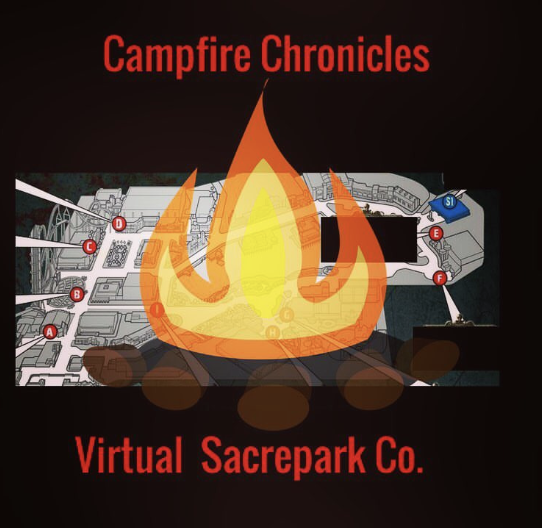 It's Abby's turn this week and she picked the cult classic "Re-Animator" to have a possible role in this year's virtual scare park.  Also a look at the rumored HHN lineup at Universal Hollywood.
As Screening Room Returns for summer, first, we have some clips from our meetup for the new Child's Play film before sending it to Jimmy and Rick as they host a showing of Ridley Scott's Alien at The State Theatre!
Today's Nerdageddon show features a set by DJ Rex inside of Oga's Cantina and Galaxy's Edge.  Listen to some of the intergalactic songs that you will hear live upon your visit to a galaxy far, far away...
The gang is back from their Sinister Creature Con Adventures and today they are talking about Troma Production's "Blood Sucking Freaks" and wither or not Sardu's should be this year's stage show in the virtual scare park. Also discussed HHN Hollywood and the leak announcement of Ghostbusters coming to the event this year!
On today's show Jimmy, Jon, and Ashlei recorded both right before and right after Sinister Creature Con Spring's first day. The group previews and recaps the day's events in true Horrific Network fashion!
United States