Discover
The Indicator from Planet Money
Claim Ownership
The Indicator from Planet Money
Author: NPR
Subscribed: 35,189
Played: 2,440,688
© Copyright 2015-2020 NPR - For Personal Use Only
Description
A little show about big ideas. From the people who make Planet Money, The Indicator helps you make sense of what's happening today. It's a quick hit of insight into work, business, the economy, and everything else. Listen weekday afternoons.
On average, work by women artists sells for 40% less than work by male artists. Their work also represents just a small sliver of what's displayed in museums. So, how did women get shut out of the art world?
Venezuela started 2019 with rolling blackouts, hyperinflation, and crippling food shortages. Things have actually gotten a little better, mostly thanks to the economic innovations of everyday people.
The U.S. and China signed a trade deal yesterday - one where China has pledged to buy $200 billion worth of U.S. goods over the next two years. Seems like a big win for the U.S., but is it?
In October 2019, Americans received a record number of robocalls: 5.7 billion. We talked to Los Angeles Times columnist David Lazarus about these pesky calls and how we can avoid them.
Over half of sales on Amazon are from third-party sellers, some of whom are selling counterfeit goods. Faulty car seats are threatening children's safety, but is Amazon being held liable?
How lobbyists' campaigns for exclusions to the trade war have skewed incentives and disadvantaged small businesses.
Two reasons to blow the airhorn today: it's Jobs Friday, and The Indicator's 500th episode!
Predictions can be a fool's errand. Instead, we take a look at economic trends that we're planning to keep an eye on this year.
Thirsty for yield, and eager for tax breaks, investors are falling over themselves to buy municipal bonds. That could be a problem if the economy turns sour.
A home is the largest purchase most Americans will ever make. Why single women are losing out in both buying and selling compared to their male counterparts.
Since 2000, the Pantone Color Institute has announced a "color of the year." This year's color: Classic Blue.
After a catastrophic accident, you may be rushed to the hospital in an air ambulance. It could save your life, but there's no way to predict how much it will cost.
How a simple financial innovation turned a parking garage in Kuwait into one of the most important markets in the world... and how it all came crashing down.
We continue our series on financial bubbles with the British bicycle mania of the 1890s and the trail of bankrupt companies it left behind.
What lessons should we learn from one of the earliest documented financial crises in history?
Economist Jared Bernstein thinks it's about time we admit that the unemployment rate is not as useful as it used to be. He offers three alternative indicators.
The most common jobs for men and the most common jobs for women tend to be different — and this separation has big effects for everyone.
The share of people aged 25 to 54 in the labor force has fallen in the past couple of decades. What happened?
The 1937 union agreement between General Motors and the United Auto Workers union ushered in a period of tremendous worker prosperity and union strength. But today, labor is nowhere near a powerful as it used to be. What happened?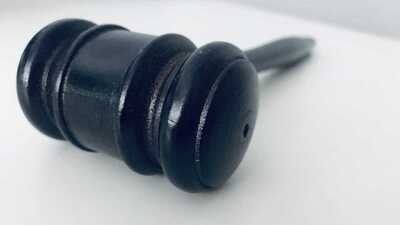 Fun Fact Friday!
2019-12-2000:09:58
3
Stacey busts out the funometer and casts judgment on Cardiff's facts.
United States