Discover
The Kyle Warren Show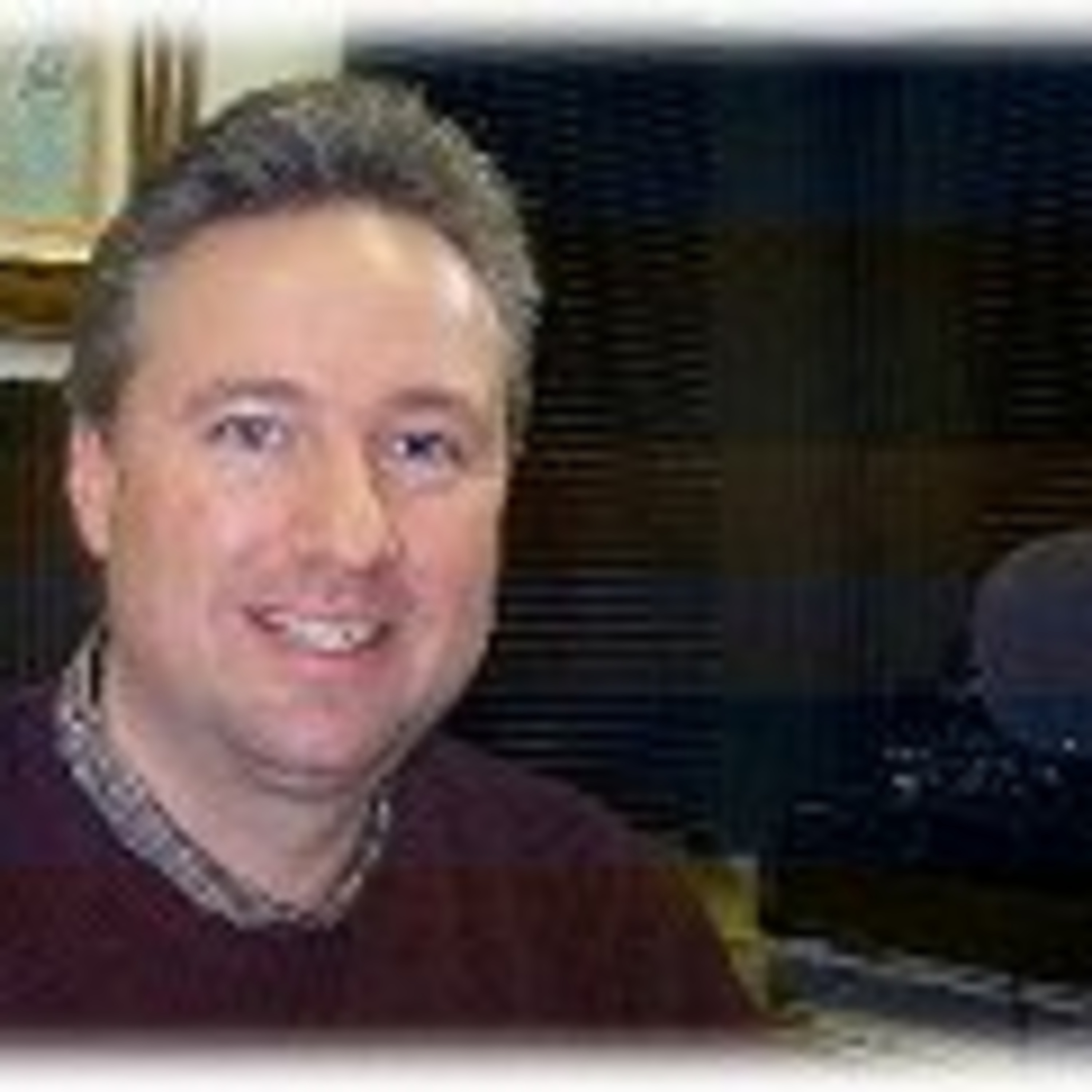 Claim Ownership
Author: Kyle Warren
Subscribed: 3
Played: 30
Description
Selected as one of Talkers Magazine's Frontier Fifty for 2011, The Kyle Warren Show is a fast paced and informative look at the days news events like you've never heard it before!

Kyle can also be heard 6 nights a week at 11:05 PM PT on the nationally syndicated Captain's America Third Watch Radio Program with host Matt Bruce across the Salem Media Group of Stations and the GCN Network from his flagship station on Tampa Bay's AM 860 The Answer!

So, tune in each weekday and hear Kyle as he broadcasts from his vantage point on the Pacific Rim in Southern California!



Thursday Edition! California puts new restrictions in place as COVID-19 cases rise. President touts new jobs reports that exceeds expectations. Meanwhile, CNBC's Cramer lauds work by Trump Administration and Fed in saving companies and jobs as America reeled from the coronavirus impact. WHO now says that China never reported the coronavirus outbreak in Wuhan to them. Will we ever see results of Joe Biden's cognitive testing? www.kylewarrenshow.com
Friday / Weekend Edition! Who will Biden pick as his veep candidate? James Carville weighs in saying he doesn't care--he just wants to win! Does this point up trouble and uncertainty in the Dems party elite? From where can we expect meddling to occur in the 2020 election? New survey shows many homeowners struggling to pay mortgage. Kyle appears on the Captain's America Third Watch Radio Show with Salem host Captain Matt Bruce to talk about Biden "120 Million" COVID deaths comment, the situation in South Minneapolis where police have been eschewed & more! www.kylewarrenshow.com
Thursday Edition! Member of the African American Civil War Museum's Female Re-Enactors of Distinction (FREED) program describes what the statue of Abraham Lincoln in Washington, D.C.'s Lincoln Park is really all about! Will a third of U.S. shopping malls be gone within a year? Businesses, residents and property owners sue the City of Seattle for abandoning them to the mob of CHOP. Will Joe Biden reject the ringing endorsement of the CHOP mob? Neighborhood in South Minneapolis eschews all police and then is beset by homeless encampments, drug dealers and reports of prostitution in community park. No end in sight. www.kylewarrenshow.com
Tuesday Edition! Dr. Fauci says that states with increased coronavirus issues may not need to implement an "absolute shutdown." Police investigate a third shooting in the Seattle "CHOP" area. Seattle's mayor now saying that city will try to bring occupation to an end. But how? Geraldo Rivera scolds news media and Joe Biden for seemingly ignoring major crimes that are happening each day that don't fit the current narrative. Yosemite National Park to close again until July 31st? Is the 2020 election now literally about law and order versus chaos? www.kylewarrenshow.com
Friday / Weekend Edition! America remembers and celebrates Juneteenth. Supreme Court DACA decision is perceived as boon for Dems in criticizing President Trump. But didn't Dems have a clear path before to get DACA passed in Congress but wouldn't do it? Some MLB & NHL close facilities in Florida after coronavirus cases are discovered on some team members and staff. Kyle appears on the Captain's America Third Watch Radio Show with Salem host Captain Matt Bruce to talk about the police shooting of Rayshard Brooks in Atlanta and more! www.kylewarrenshow.com
Tuesday Edition! President signs executive order regarding police policies. Some Texas restaurants close temporarily to clean & disinfect after some workers test positive for coronavirus. Retail sales soar in May! Could there be another call for a shutdown? How would America react? Larry Kudlow says economy will not be shut down again! Journalist describes "Jekyll & Hyde" characteristics of the CHOP (formally CHAZ) that has been carved out of Seattle. www.kylewarrenshow.com
Friday / Weekend Edition! CDC warns that similar lockdown measures may be needed if there is a "dramatic" rise in coronavirus cases. Will America accept another shutdown? Joe Biden concerned that President Trump will "steal" the election! Dow closes up some 477 points one day after massive drop off. Demands emanate from CHAZ and appears to be controlled essentially by the equivalent of warlords. Washington Governor says area is "largely peaceful." Meanwhile, what about businesses and people residing in the "zone" that are caught in the middle? Kyle appears on the Captain's America Third Watch Radio Show with Salem host Captain Matt Bruce to talk about calls to defund the police, CHAZ, & more! www.kylewarrenshow.com
Monday Edition! Ben Carson says President Trump likely to address nation this week on race and national unity. Stocks associated with "reopening" doing better on Monday as Dow closes up some 461 points. WHO now says asymptomatic carriers of COVID-19 can't easily spread virus. Minneapolis City Council member talks dismantling that city's police department. What would they put in its place? Revisions to PPP will allow more funds to go to paying rent and utilities. www.kylewarrenshow.com
Friday / Weekend Edition! Dow jumps over 800 points on jobs news. Effects may be seen in the mortgage industry as well. University of Pittsburgh Medical Center doctors say that the coronavirus may be losing potency. WHO disagrees. Minneapolis to ban choke hold. Other cities and police departments likely to follow suit. Kyle appears on the Captain's America Third Watch Radio Show with Salem host Captain Matt Bruce to talk about the nationwide protests, riots and the updated charges against the ex-Minneapolis police officers in the death of George Floyd. www.kylewarrenshow.com
Thursday Edition! CDC Director concerned that CDC's message on containing coronavirus not "resonating" with American public. Casinos begin to reopen in Las Vegas! Meanwhile, Simon Mall files suit against the GAP for some $66M in unpaid rents. Will more suits follow in the retail industry as store struggle? What about consumers and the impending defaults and evictions that could come to pass? CNN's Chris Cuomo asks where it says that protests should be polite and "peaceful." www.kylewarrenshow.com
Wednesday Edition! Charges against Minneapolis police officer upgraded in killing of George Floyd. Three other officers involved arrested and charged with aiding and abetting. Rudy Giuliani calls for NYC Mayor De Blasio to step down. Venerated civil rights activist Bob Woodson calls out Dem runs cities for deflecting issues of failure. President Trump again to stop flights from China amid coronavirus issue and emerging Hong Kong issue. Study finds children don't transmit COVID-19 easily. Las Vegas begins reopening! www.kylewarrenshow.com
Tuesday Edition! As peaceful protests continue, nation braces for possibility of more looting and violence. The nation unites in principle against the injustice of the death of George Floyd. President Trump vows to restore law and order. Are the news media missing the story behind the violence? Will business be able to return to the burned areas? What about those who have lost their jobs just a America is reopening? Joe Biden said to be scheduled to attend the funeral of George Floyd in Houston on June 9th. www.kylewarrenshow.com
Friday / Weekend Edition! Ex-Minneapolis police officer charged with third degree murder and manslaughter in the death of George Floyd. What will the aftermath of the riots and infernos bring? CNN crew arrested on streets of Minneapolis and then later released. Minnesota governor apologizes. President Trump changes Hong Kong's trade status in response to China's security bill aimed at Hong Kong. Kyle appears on the Captain's America Third Watch Radio Show with Salem host Captain Matt Bruce to talk about the riots, Joe Biden's future as the Dem's presumptive nominee & more! www.kylewarrenshow.com
Wednesday Edition! SpaceX launch scrubbed with 17 minutes to go in countdown due to weather concerns. Next attempt will be Saturday. AP poll shows less than half of Americans would not want to take a coronavirus vaccine. Sparks fly on CNBC as one host accuses another of protecting their "friend" President Trump. Bay Area health officer questions speed with which California is reopening. Joe Biden confuses December 7th with D-Day while saying that December 7th is Delaware independence day. Another large retailer files for bankruptcy. www.kylewarrenshow.com
Tuesday Edition! Stocks rally again on possible vaccine news. Consumer confidence ticks up slightly but still remains at 6 year low. California to allow barber shops and hair salons in 47 of its 58 counties to reopen with some restrictions. L.A. County not yet on the list. Amid retail bankruptcies, mall REIT says it may not survive. Did Joe Biden hand Trump the election with his comments on the Breakfast Club radio show last week? Is a fifth coronavirus bill in the works? Senate Leader Mitch McConnell says likely in next "month or so." www.kylewarrenshow.com
Friday/Weekend Edition! Joe Biden make unbelievable gaffe--even for Joe Biden! Says that if African-American voters can't decide between him and Trump then they "ain't black." Biden tries to walk back the remarks later. China to impose new "security law" in Hong Kong. Kyle appears on the Captain's America Third Watch Radio Show with Salem host Captain Matt Bruce to talk about the terror related attack in Corpus Christi, Texas, President Trump's visit to the Ford Motor plant in Michigan and more! www.kylewarrenshow.com
Thursday Edition! President Trump says he will not shut down the country again if there is another wave of the coronavirus. Universal Studios in Orlando, Florida looks to reopen to the general public on June 5. Plans need to be approved by the mayor and Governor DeSantis (R). Disney and SeaWorld will submit plans to reopen for approval next week. Federal appeals court tells judge in Flynn case to respond to motion to dismiss charges by June 1. Florida Governor DeSantis (R) takes reporter to task regarding question on how Florida has dealt with virus. www.kylewarrenshow.com
Tuesday Edition! Stocks slide on update regarding possible coronavirus vaccine that caused stocks to soar on Monday. President Trump says he is taking hydroxychloroquine as a preventative measure. California Governor Newsom (D) says first responders will be first to be laid off if there are no federal funds for states. James Carville says Trump couldn't be re-elected with 3.5 percent unemployment--how could he be re-elected now? What is Carville missing? www.kylewarrenshow.com
Monday Edition! Dems tell Supreme Court that they still want access to the Mueller grand jury testimonies so they can find other "impeachable offences" against President Trump. Dow soars over 900 points in trading on good news regarding vaccine progress. White House advisor Peter Navarro warns on health of those who are not being seen by doctors for other conditions during the COVID-19 crisis. China locks down over 100 million people in "second wave" of coronavirus according to reports. California may issue more relaxations in state-wide lock down soon. www.kylewarrenshow.com
Friday / Weekend Edition! President Trump says "Vaccine Or No Vaccine, We're Back." Larry Kudlow proposes idea of cutting in half corporate tax rate for companies that would return their operations to the Untied States. Democrats at odds over their own proposed $3 Trillion stimulus bill. Where are the calls for an FBI investigation into the accusations against Biden? Can the restaurant industry recover? Kyle appears on the Captain's America Third Watch Radio Show with Salem host Captain Matt Bruce to talk about the revelations concerning the former Ambassador to Ukraine's testimony made under oath that turned out not to be true and more! www.kylewarrenshow.com
United States