Discover
The School of Greatness
Claim Ownership
Author: Lewis Howes
Subscribed: 254,065
Played: 2,857,431
© All rights reserved
Description
Lewis Howes is a NYT bestselling author, Lifestyle Entrepreneur, former pro athlete and world record holder in football. The goal of the School of Greatness is to share inspiring stories from the most brilliant business minds, world class athletes and influential celebrities on the planet to help you find out what makes great people great.
Entrepreneurs need vision.If you could interview 200 of the top entrepreneurs in the country, do you think you'd find some similarities?Amy Wilkinson guessed that she would.And she did.Over 5 years of research later, she wrote a book that examines the top 6 traits that very successful entrepreneurs share.Amy is a brilliant woman who has worked at the White House and co-founded a company in Silicon Valley (as well as taught at Ivy League universities).In our conversation, we discuss these top traits and Amy gives awesome (real life) examples to illustrate each one. I took a clip from the original episode when Amy was on the show in which she shares examples of how to bridge the gap between your competition and build your vision from the ground up on 5 Minute Friday in Episode 903.If you enjoyed this episode, show notes and more at http://www.lewishowes.com/903 and follow at instagram.com/lewishowes
There's a way to always get what you want.And it doesn't mean you need to be a tyrant. The art of negotiating is what each of us can learn in order to consistently and confidently get people on our side. To learn this art, I brought back a super popular guest from a few years ago, former FBI negotiator Chris Voss. Since our first interview, he has only grown in popularity, and I knew he'd have new insights about how to use the art of negotiation in business and life.Chris is not just a teacher and an author.During Chris's 24 year tenure in the FBI, he was trained in the art of negotiation by not only the FBI but Scotland Yard and Harvard Law School. He has used his many years of experience in international crisis and high-stakes negotiations to develop a unique program and team that applies these globally proven techniques to the business world. Now he runs a top consulting company and teaches negotiation to graduate students at universities like Harvard and Georgetown.In this conversation, we discussed several ways you can negotiate in your day to day life, including getting discounts on anything you buy, closing huge business deals, and walking away from deals and relationships that will never work out. I can't wait for you to hear what Chris has to teach in Episode 902.How can we navigate emotional issues without getting too emotional about it? (2:40)How often did you fall backwards as an FBI negotiator and get reactive? (8:06)What are the biggest findings you learned about negotiation since your book came out? (16:47)What are the most common negotiations that anyone goes through on a daily basis? (29:04)How can you not take criticism personally? (49:48)How important is intention before you begin a negotiation? (57:02)How do you handle a negotiation that has gone south so that you don't burn a bridge? (1:03:04)What hostage negotiation tactics do you use on a daily basis? (1:06:30)What's the best approach for someone who wants to buy something? (1:08:14)How you can learn to not get defensive when triggered (5:44)Tools to use when making a deal in business (13:02)Why asking "why" questions makes people defensive (21:40)Ways to negotiate client deals if you are just starting out in your career (27:25)The formula to get people to do things for you because they feel like it (31:48)How to be a great sounding board for someone to work through their feelings (40:35)A role-playing exercise you can do with a friend to practice negotiation (51:51)Plus much more...If you enjoyed this episode, check out the video, show notes and more at http://www.lewishowes.com/902 and follow at instagram.com/lewishowes
I KNOW I ALWAYS SAY I'M EXCITED ABOUT EACH EPISODE OF THE SCHOOL OF GREATNESS.But I'm REALLY excited about this episode.And not just because the guest is another Ohio boy! (But I wore one of my best Ohio shirts and hats when he came by the studio.)You probably already know him from his multiple hit shows on MTV. Or from his long list of world records in skateboarding. Or for his incredible branding with labels like DC shoes.Even if you've somehow never heard of Rob Dyrdek, you're in for a huge treat.Rob is cool for many reasons. But I literally couldn't stop asking him questions during this interview because he is so SMART when it comes to business, entrepreneurship, focus, habits, and vision. Just a few of my favorite things 🙂Rob and I dove deep into all these topics, as well as the real motivation behind all of them – to create happiness now. We recorded this episode a few years ago, but I wanted to bring it back because what Rob teaches is still so relevant and powerful for entrepreneurs today.I know you'll get just as much out of it as I did in Episode 901 with the legendary Rob Dyrdek.How do you describe yourself and your bio? (35:26)How do you manage your energy so that you're always full? (40:33)What are you non-negotiable daily habits? (58:46)How Rob got royalties on a third of DC shoes' entire line in his mid-twenties (4:45)What the term "stirfry" means in entrepreneurship (5:52)What the difference is between a business and an idea (12:08)Why Rob embraces stalkers (16:24)The story behind his sister getting married inside the Fantasy Factory (19:20)How Fantasy Factory almost didn't make it on air (26:45)The story of how Rob almost died surfing with Laird Hamilton (33:38)How to be happy everyday (38:18)The key to living a balanced and full life (43:20)How Rob's life changed when he met Tony Robbins (43:52)Why it's so important to pick one thing to master (44:50)Plus much more...If you enjoyed this episode, check out the video, show notes and more at http://www.lewishowes.com/901 and follow at instagram.com/lewishowes
"I didn't ask for success, I asked for wonder." - Abraham Joshua HeschelWe talk a lot about building businesses, physical health, and a champion's mindset on  The School of Greatness.What we don't talk about as often is the part of greatness that is harder to define and explain: spirituality.But that's not because it's not important.I had never heard of today's guest until a friend told me I had to get him on the show.And once I learned about him, I agreed.Rob Bell is an author, pastor, and incredible human being who has not only built one of the fastest growing churches in America, but become a voice for anyone who is seeking to understand faith and spirituality in today's world.He has authored several books on these subjects, done shows with Oprah, and toured the world at concert venues giving stand-up performances about spirituality, religion, and faith.In this 5 Minute Friday episode, I wanted to share a clip from the very first episode I recorded with Rob on the podcast. He talks about the difference between wonder and success, and why we should be aiming for the first.If you enjoyed this episode, check out the video, show notes and more at http://www.lewishowes.com/900 and follow at instagram.com/lewishowes
THIS ONE IS WORTH A REPEAT.Yes, one of the MOST requested guests on the show (since I launched it), has been this incredible woman.She has one of the most watched TED talks of all time. She is a three-time #1 NYT bestselling author (and soon to be four). She has changed the face of emotional intelligence, relationships, and self-acceptance for millions of people.But her area of expertise is one that not many people are willing to talk about — shame and vulnerability.I'm talking about the one and only Brené Brown.Brené is a research professor at the University of Houston. But once her TED talk blew up the internet a few years ago, she has appeared on much bigger platforms around the world, including Oprah, the New York Times, and many others.Not only have her books changed millions of people's perspectives on what it actually means to be brave, authentic, and loved, she has started a conversation that has created a ripple effect among other thought leaders.I've been aware of her work for years, quoted it in my books, and followed her patiently, waiting for the right time to interview her for the podcast.The time came a couple of years ago, on the eve of her newest book launch, and what we discussed was so powerful. I loved this episode so much, I decided to re-post it at the top of this new year as a reminder to all of us about how important these topics are.Not only did we get into what it means to truly belong (the topic of her newest book), we got real about the tragic events happening in our country and what we get to do to change what's going on.How do we find out who we are? (6:08)What is the time in your life you have been the most alone? (11:13)If you had a message to give to our nation's leader, what would you say? (44:45)What belonging truly means (3:45)What makes people complex (7:01)What every parent needs to know about when their kids grow up (13:44)Why parents are so defensive about their parenting style (18:52)How to support men in being willing to discuss vulnerable topics (24:30)How to handle speaking up about sensitive topics (30:01)Why people hold onto hate (33:50)Why our avoidance of pain is causing so many huge issues (36:35)What Brene would say to all the men in the world (46:36)How to deal with shame (since we can't get rid of it) (48:58)Plus much more…If you enjoyed this episode, check out the video, show notes and more at http://www.lewishowes.com/899 and follow at instagram.com/lewishowes
CHANGE STARTS WITH YOU.Most of us have faced one big failure so far in our lives. A huge rock bottom. A super hard time. But Dhar Mann has faced 3 massive failures and he's only in his mid-30s. I knew about Dhar years ago, when he was a mega-successful Instagram influencer living the life. Or so it seemed. Dhar Mann is a serial entrepreneur who has experienced the highs and lows of success. From funding millions of dollars in real estate loans at 19, to his time in the medical marijuana industry, to scaling an eight-figure cosmetics business, he has a proven ability to build companies. Most recently he has become the fastest growing viral video creator in less than one year with over 3 billion views across Facebook, IGTV, and YouTube.Recently, I became friends with Dhar in real life and was blown away by his story of shallow success, failure, rock bottom, reinvention, and true success today. After disappearing from social media for 4 years, losing everything, including his reputation, and getting into legal trouble, Dhar has reappeared as a new man. I loved hearing him tell his full story, for the first time publicly, and the wisdom he has learned from losing everything to building it back the right way. I'm excited for you to hear this story yourself in Episode 898 with Dhar Mann.What was the final thing that made you pull away from social media for 4 years? (8:26)Why did you feel like you had to be an early success story? (44:05)What's been your biggest lesson on creating viral content? (1:02:34)What should someone focus on when creating content for social media? (1:05:22)The story Dhar hasn't shared publicly yet about his biggest failures (13:20)Why your reputation is worth more than money (30:05)What happens when you accept that you are the problem (31:54)Why you must be in the right mindset to take advantage of opportunities (36:12)Why Dhar waited so long to come back on social media (54:00)How to stay positive while building your brand and content when no one is watching (56:30)Plus much more...If you enjoyed this episode, check out the video, show notes and more at http://www.lewishowes.com/898 and follow at instagram.com/lewishowes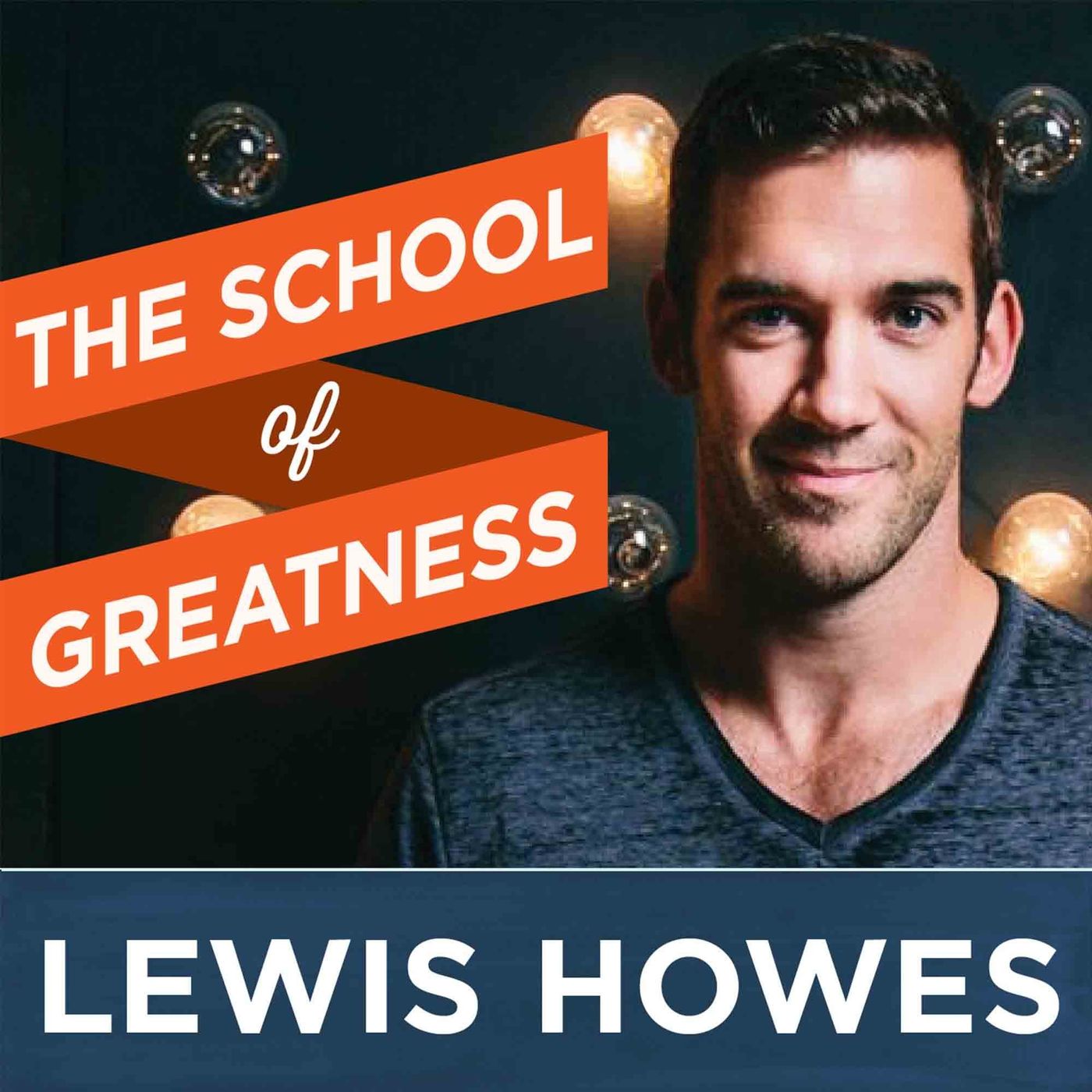 I am channeling my inner motivational powerhouse today on The School of Greatness. For this 5 Minute Friday, I'm speaking straight from the heart. lewishowes.com/897
NEW DECADE, NEW SLEEP GOALS. So often we glorify not getting enough sleep. We brag about pulling an all-nighter. We "grind" or wake up at the crack of dawn. Some of us think that staying up is helping us achieve our dreams. But sleep is key to our mental and physical health. It even keeps us young. So why do so many of us put quality sleep on the back burner? On today's episode of The School of Greatness, I talk about sleep with a bestselling author on the subject: Shawn Stevenson. Shawn Stevenson is an author of "Sleep Smarter" and creator of The Model Health Show, featured as the #1 Health podcast in the country on iTunes. A graduate of The University of Missouri - St. Louis, Shawn studied business, biology and kinesiology, and went on to be the founder of Advanced Integrative Health Alliance, a company that provides wellness services for individuals and organizations worldwide. Shawn says that often we look at sleep as something we should sacrifice to be more present for other people and our goals. But the word sacrifice actually means "to make sacred." We need to make sleep a sacred practice that heals our body and mind. So get ready to learn how and why you should have more restful sleep on Episode 896. Some Questions I Ask: What is sleep? (16:00) How bad is sugar for sleep? (28:00) What does the research say about eating before sleep (32:30) What is the optimal evening routine? (52:30) What is the optimal amount of hours of sleep? (1:07:00) In This Episode You Will Learn: The four stages of sleep (19:00) Why you need sleep to produce Human Growth Hormone (21:00) About the REM Rebound Effect The relationship between sleep and aging (40:00) How the body receives melatonin (47:00) Hacks for using technology while preparing for sleep (57:30) Why you should keep your room cold when you sleep (1:02:00)
THERE ARE FEW PEOPLE I TRUST WHO HAVEN'T BEEN THROUGH SOME SORT OF ADVERSITY. Many people feel that holding their shame hostage will make them a stronger person. This just isn't true. It has become very clear to me: If you're going to heal, you have to find a way to be open about your issues. In order to live in today, you have to be open about your past. This is the key to being comfortable in your vulnerability. This is the key to unlocking the next level of your mental health. So how do we begin to share our shame? On today's episode of The School of Greatness, I talk about breaking free of perfectionism with someone who has been through her own deep journey of embracing her shame: Dr. Margaret Rutehrford. "Narcissism is the diagnosis of the decade " - @doctor_margaret Dr. Margaret Rutherford has been a psychologist in private practice for over twenty-five years. She's the author of "Marriage Is Not For Chickens", and hosts a weekly podcast, SelfWork with Dr. Margaret Rutherford, where she offers compassionate common-sense directions, ideas and goals toward the changes listeners want to make in healing. Dr. Margaret shares her journey on how she became one of the leading experts on embracing our shame and understanding our functioning. So get ready to learn how to be ok with not being ok on Episode 895. "Let me question why I do what I do." - @doctor_margaret Some Questions I Ask: What happens if we hold on to our shame? (12:50) What would you say are the common things or the common theme that you see as challenges that people have? (18:15) What is mental illness and do we all have some type of it? (25:10) How do we recognize if we have depression if we're a perfectionist? (36:20) What are three to five things we can do to arm ourselves against being susceptible to the things that hold us back? (42:00) How do we accept something about our past that we are not proud of? (49:00) What are the things that most of us learn from childhood that hold us back? (50:30) In This Episode You Will Learn: About Dr. Margaret's journey through her own shame that has brought her to the work she does today. (10:00) What Dr, Margaret believes therapy can pinpoint in people and why it is integral to embracing vulnerability. (25:00) What it means to be a perfectionist and how it coincides with being "great." (29:40) The complexity of the human condition on what we might require to start our healing process. (41:00) How to find your sense of well-being and why it is important to value our uniqueness. (45:00) The power of modeling healthy habits for our children. (57:00) If you enjoyed this episode, check out the video, show notes, and more at http:www.lewishowes.com/895 and follow at instagram.com/lewishowes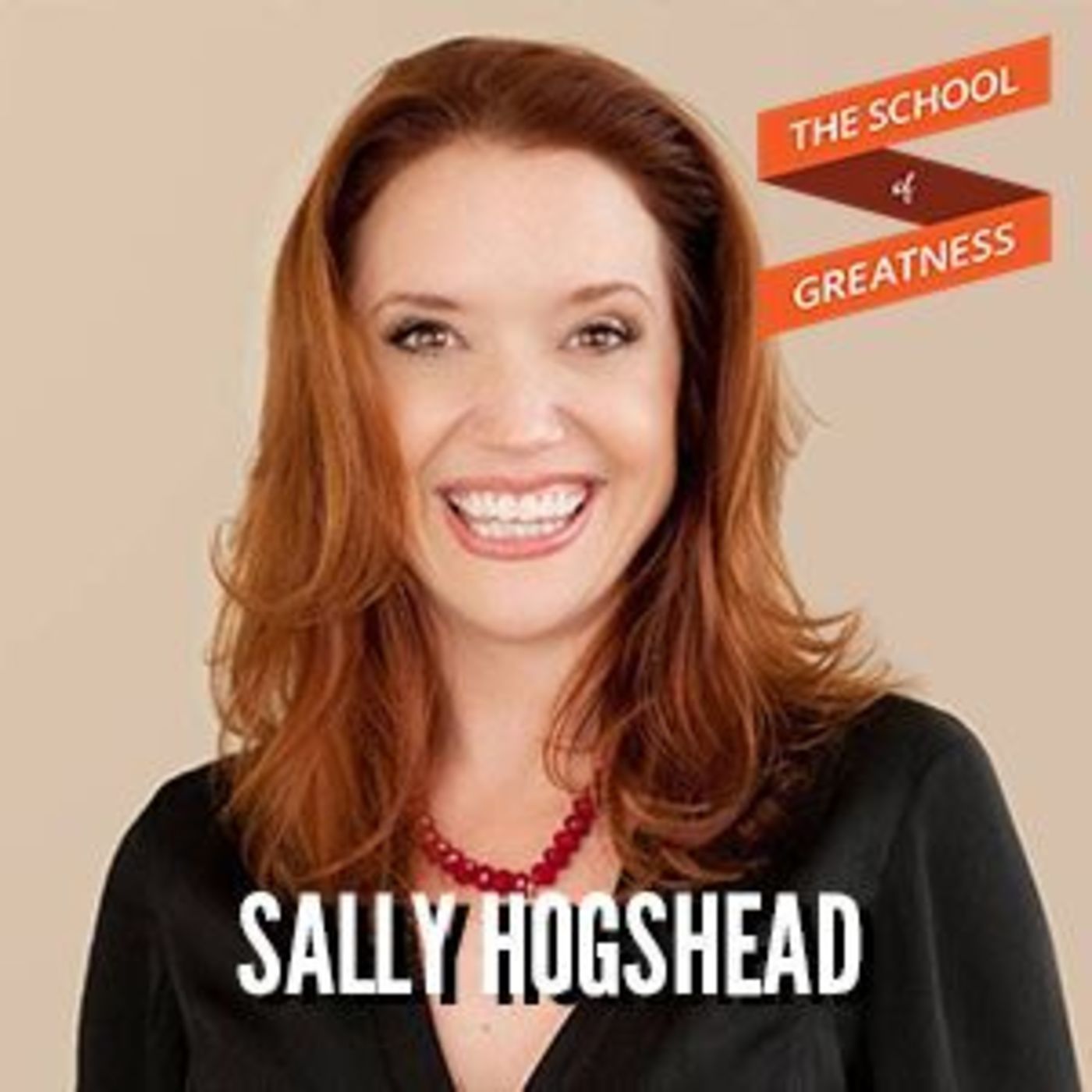 DOMINATE YOUR COMPETITION. Most of us don't have unlimited budgets to market ourselves. So how can we compete with people who do? The answer is simple: we have to fascinate. Utilize whatever you have that is unique to capture people's attention. Stop trying to offer what your competition is offering- instead, do something they can't. For this Five Minute Friday, I revisited a conversation I had with Sally Hogshead she shared how to fascinate by utilizing the first nine seconds of your audience's attention. Sally is a New York Times bestselling author, Hall of Fame speaker, "fascination scientist," and mom of 8 kids. In two weeks, Sally was able to fill up her calendar with speaking engagements by changing one thing in her approach. Learn how to market yourself no matter what your budget in Episode 894. In This Episode You Will Learn: The two choices every brand has (02:00) The four types of competitors (03:00) About the average attention span and how to utilize that (04:00) If you enjoyed this episode, check out the video, show notes and more at http://www.lewishowes.com/894 and follow at instagram.com/lewishowes
NOTHING SHOULD STAND IN THE WAY OF YOUR STORY. We've had some pretty amazing women on The School of Greatness. I've learned a lot from each of them. In fact, I learn a lot from all the women around me (almost my whole team is women). Today's guest is no exception. Male, female, old, young - we could all learn from this incredible businessperson. Not only is she the youngest self-made female billionaire in America (wow, right??), she is also the mother of four young kids, the wife of another podcast guest, Jesse Itzler, and the founder and CEO of the massively popular women's apparel brand SPANX. In this episode, I got to sit with and learn from a legend among entrepreneurs: Sara Blakely. During this interview, I kept finding out new things to admire Sara for. She struggled a lot in school (me too!). She sold fax machines door to door FOR 7 YEARS before she had the idea for Spanx. She was rejected by every manufacturing company she took her idea to. But she didn't let any of that stop her. Sara's hustle and can-do attitude is just one thing I learned about her in this interview. We dive into dealing with grief, how to scale companies the right way, what it's like to be mentored by Richard Branson, and much more. Welcome to an inspiring interview with a powerhouse in Episode 893. Some Questions I Ask: How did you meet your husband Jesse? (30:12) How do you stay so grounded and calm with everything you have going on? (32:00) What did you learn from being mentored by Richard Branson? (44:47) What is more challenging for you – running a billion-dollar brand or being a mom? (49:46) In This Episode You Will Learn: What happened in Sara's life to prepare her for entrepreneurship before she had her big idea (7:12) The list of possible product names Sara considered before she decided on Spanx (11:46) The hardest part of getting her company off the ground (15:55) How Sara guerrilla-marketed her first order of Spanx in Neiman Marcus (20:01) Why being kind to yourself is so important (32:15) How Sara got Warren Buffet to paint his belly for her new book (36:32) What grief and loss can teach us (43:01) Plus much more… If you enjoyed this episode, check out the video, show notes and more at http://www.lewishowes.com/893 and follow at instagram.com/lewishowes
CREATIVITY IS HARD WORK. Have you wanted to complete a project but stopped? You might have expected it to be perfect. Or maybe you thought you weren't qualified enough to make it. You might have finished it but didn't take the time to shape it into its final form. Completing something we're passionate about is good for our wellbeing. But it's not easy. Lin Manuel Miranda took six years to write Hamilton. Put in the time to make your own masterpiece. You never know how what you've made will inspire others and change the world. On today's episode of The School of Greatness, I talk about creativity with a successful actress, writer, and new mother: Felicia Day. Felicia Day is a professional actress who has appeared in numerous television shows and films. She is currently recurring on the CW show "Supernatural," and the SyFy series "The Magicians." However, Felicia is best known for her work in the web video world. Felicia shares the importance of creativity in our daily life and how to push through self-doubt and judgment. So get ready to learn how to incorporate creativity in your world on Episode 892. Some Questions I Ask: How do you become a mom and be in Hollywood? (10:00) What's your greatest fear? (17:45) What's been the lowest point for you? (21:00) What did you learn from your daughter about creativity? (25:30) How do you overcome the need to be perfect as a creative? (35:00) How do you deal with being less relevant? (45:00) In This Episode You Will Learn: Some fun facts about Felicia (07:00) The identity shift Felicia had after having a baby (10:00) How to focus on what's important (17:30) How to love ourselves unconditionally (21:00) An exercise for shutting out your enemies (38:00) If you enjoyed this episode check out the video, show notes, and more at http://www.applepodcasts.com/greatness and follow at instagram.com/lewishowes
OVERWORKING ISN'T THE GOAL. So often, we get a pat on the back when we run ourselves into the ground. We get recognition for always staying late at work. We answer emails at night and on the weekend. People ask us, "Wow, how do you manage to DO IT ALL?!" But what we're really doing is destroying our minds and our bodies. We can only operate at 110% for so long. Professional athletes know the importance of rest and recovery. They work it into their schedule, and they never skip it. Why shouldn't the rest of us do the same? For this Five Minute Friday, I revisited a conversation I had with Arianna Huffington where she shared how she reshaped her life and health after collapsing from burnout. Arianna Huffington is the founder of The Huffington Post, the founder and CEO of Thrive Global, and the author of fifteen books. She's no stranger to hard work, but a life-changing event made her drastically change her approach. Learn how to thrive and stop being exhausted in Episode 891. In This Episode You Will Learn: Why Arianna collapsed from exhaustion (1:30) What athletes know better than most people (2:30) What Arianna implemented at Huffington Post (3:00)
YOU HAVE TO LET GO. So many of us make decisions because we feel like we have to do something. Whether it's the religion we grew up in, what our parents want, or what we feel is culturally acceptable, we often betray ourselves. But you can only live this way for so long before you start to break down. You'll lose sight of who you are and suddenly realize you don't know how to find it. It's a lonely feeling. For me, this point came after I got injured in football. I was forced to look at my decisions and figure out what I wanted. On today's episode of The School of Greatness, I talk about spirituality, relationships, and mental health with one of the most successful musicians of all time: Dan Reynolds. Dan Reynolds is the lead singer of Imagine Dragons and a recipient of the Songwriters Hall of Fame Hal David Starlight Award. He shares how he had a crisis of faith after being raised Mormon. He almost divorced his wife and left everything behind. But he was able to make some changes and find himself again. So get ready to learn how to stop living a people-pleasing life and stay true to yourself on Episode 890. Some Questions I Ask: How were you able to make your relationship work? (05:00) Why do you think people don't share how they feel? (38:00) Do you believe it's more powerful to create from a place of pain or love? (43:40) What's your greatest fear? (42:00) What was the greatest lesson you learned in the last decade? (52:00) In This Episode You Will Learn: Why you can't live a people-pleasing life (00:00) Dan's crisis of faith and how Mormonism has affected his life (00:00) About Dan's work with the LGBTQ community (19:00) Dan's struggle with depression and anxiety (28:00) Dan's health journey (45:00) If you enjoyed this episode, check out the video, show notes, more at http://lewishowes.com/890 and follow me on instagram.com/lewishowes
CHAMPIONS AREN'T SUPER-HUMAN, THEY'RE SUPER-INTENTIONAL. I've noticed that there are two types of champions. One of them wins and says, "I am the greatest that ever lived." The other says, "All of the glory goes to God." Both of these mindsets have good results, but is one better than the other? You need a certain amount of arrogance to be the best. After all, self-doubt is the biggest crusher of dreams. But if you aren't able to look at what you could be doing better, you'll eventually decline. People won't want to be around you. And you might destroy yourself in the process. So how can we lead with confidence and avoid getting a massive ego? On today's episode of The School of Greatness, I talk about self-doubt and self-love with a sensitive, inspiring Formula One Champion: Nico Rosberg. Nico Rosberg followed in his father's footsteps to win the Formula One World Championship in 2016. He grew up racing against Lewis Hamilton and constantly coming in second only to one day win the championship for himself. Nico shares how even though he was at the top of his field, he struggled with a fear of failure. In a field as macho as car racing, it's inspiring to hear a man be so vulnerable. So get ready to learn how the tiny details matter when going for big wins on Episode 889. Some Questions I Ask: Why isn't Formula One as popular in the US? (06:44) Do you feel like your dad pushed you? (11:00) How much does the car have to do with winning? (16:00) What was the biggest lesson your father taught you? (19:00) Where does your lack of self-love come from? (28:00) What do you think about during the races? (42:00) What's the key to eliminating self-doubt? (46:00) In This Episode You Will Learn: How Nico avoids pushing his children too much (09:00) About Nico's rivalry with Lewis Hamilton (15:00) The magic ingredient to success (25:00) The one thing Nico did that made him a world champion (38:00) The story of how Nico one the 2016 Formula One Championship (47:00) How coming in second to Lewis Hamilton affected Nico (52:00) Why failure is important (56:00) If you enjoyed this episode, check out the video, show notes and more at http://www.lewishowes.com/889 and follow at instagram.com/lewishowes
YOU NEED TO TALK TO SOMEBODY. So many of us (especially men) are afraid to open up about what we're going through. We often don't even tell the people who are closest to us. For whatever reason, we think we have to suffer alone. But there is freedom in sharing your struggles. Whether it's depression, low self-esteem, or something like erectile dysfunction, you need to be able to tell your doctor. For this Five Minute Friday, I revisited a conversation I had with Bill Phillips where he talked about the importance of getting help for depression and other problems. Bill is the former Editor-In-Chief of Men's Health Magazine and the author of The Better Man Project. Learn how to talk to your doctor and confront your health issues in Episode 888. If you enjoyed this episode, check out the video, show notes and more at http://www.lewishowes.com/888 and follow at instagram.com/888
OUR THOUGHTS ARE DREAM KILLERS. The bigger the dream, the more fear you're going to have. But to grow, you have to take on new challenges. It's a real catch-22. I'm very curious about fear and self-doubt. In fact, I'm writing a book about it. In this new year, I want to challenge you to change the way you think about the things that scare you. I want you to start embracing difficult situations and stop letting yourself get in your way. Once you do, nothing will stop you. So how can we harness our thoughts so they start to work for us and not against us? On today's episode of The School of Greatness, I'm re-sharing a previous episode about facing fears with the creator of the "Five Second Rule:" Mel Robbins. Mel Robbins is the most booked female speaker on the planet with a 7 figure speaking business. Oh yeah, she's also a bestselling author, a former criminal defense attorney, a CNN commentator, happily married for 20 years, and a mom of 3 kids. But what I really fell in love with about Mel was her passion, energy, straight-talking truth, and beautiful vulnerability. I'm pumped to re-share Mel's incredible wisdom about how she overcame procrastination, fear, and low self-confidence after a devastating career blow and financial hardship. Get ready to laugh, cry, and learn how to master your thoughts to create extraordinary results on Episode 887. Some Questions I Ask: Once you mastered your thoughts, did you have no more fear? (13:30) When did you discover the 5 Second Rule? (16:34) What area of your life has the 5 Second Rule had the biggest impact? (38:22) Is there any area of your life that you still lack confidence in? (41:54) In This Episode You Will Learn: The definition of habits (the good and bad side of them) (7:19) Why it's so important to control your thoughts versus your feelings (11:56) What anxiety really is (15:45) How we make decisions (26:05) The neuroscience behind why the 5 Second Rule works (30:39) How to use the 5 Second Rule in business negotiations (37:45) What successful people do in their minds to keep moving ahead no matter how they feel (40:07) Plus much more… If you enjoyed this episode, check out the video, show notes, and more at www.lewishowes.com/887 and follow at instagram.com/lewishowes
DECLARE YOUR VISION. The end of the year is time to reflect on where you've been and where you're going. I'm using this episode to share my biggest lessons and regrets from 2019. One of the most significant changes for me this year was in my romantic life. I went from being in a relationship that wasn't working to being with someone who is a force multiplier in my life. I had to be aware of my relationship patterns to break them. Are you taking the time to investigate your past and envision your future? Or are you just going to work and coming home and putting on Netflix? It's time to wake up to your dreams. On today's episode of The School of Greatness, I talk about the 13 lessons I learned this year. This has been a year of transition for me, and I'm so happy with where I am right now. I've gone all-in on love. I can't wait to see what big things are around the corner. So get ready to learn the things I've learned this year on Episode 886. In This Episode You Will Learn: The top three episodes of the year (06:00) Why you need to kill your ego (8:00) How to invest in your closest friends (12:00) What I've learned from romantic relationships (20:00) The importance of mission statements (28:00) How I forgive people in my past (35:00)
IT'S NEVER GOING TO BE PERFECT. We all have this vision of the ideal life. We work hard and get everything done. All of our relationships are in great shape. We take time to exercise and eat right. But the truth is, there is no magical destination. And even if we reach that place, it could all be destroyed in an instant by one of life's famous curveballs. Instead of looking at balance like a happily ever after, look at it as something you constantly need to reevaluate and adjust. For this Five Minute Friday, I revisited a conversation I had with Jay Papasan where he shared his philosophy of counterbalance. Jay Papasan is the co-author of The One Thing: The Surprisingly Simple Truth Behind Extraordinary Results. He wants you to be purposeful about the way you spend your time. Learn how to tackle the myth of work/life balance in Episode 885. In This Episode You Will Learn: About work/life balance and if it's possible (02:00) Why balance is a verb, not a noun (02:30) How to counterbalance (03:00) If you enjoyed this episode, check out the video, show notes, and more at http://www.lewishowes.com/885 and follow at instagram.com/lewishowes
USE YOUR PAIN AS AN ARROW. None of us like to feel unpleasant emotions. Whether it's pain, anxiety, or stress, we numb them with food, alcohol, and overscheduling. But there's a lot we can learn from discomfort. Instead of drowning your feelings, get curious about them. Your envy can lead you to your passion. Your anxiety can show you your authentic self. And your pain might be asking you to comfort something in your past that is keeping you from your future. Unless we embrace where we're from, we'll never get where we're going. On today's episode of The School of Greatness, I talk with some of the most inspirational women on the planet: Elizabeth Gilbert, Rachel Hollis, Sarah Blakely, Glennon Doyle, Mel Robbins, and Lisa Nichols. Elizabeth Gilbert is the author of Eat, Pray, Love. Rachel Hollis is the bestselling author of Girl, Wash Your Face. Sarah Blakely is the founder and CEO of the massively popular women's apparel brand SPANX. Mel Robbins is the author of the 5-Second Rule. Glennon Doyle is the creator of the online community Momastery. Lisa Nichols is a bestselling author and motivational speaker. These women share their experiences in overcoming limitations from their past to become the powerhouses they are today. Like Elizabeth Gilbert says in this episode, if your only goal is to be at the very top, you're going to be disappointed. So get ready to learn from these vulnerable, powerful women on Episode 884. Some Questions I Ask: How do you follow your passion? (11:18) What's the biggest challenge for moms? (16:30) How did Oprah help you succeed? (25:00) How has the 5-4-3-2-1 rule helped you the most? (32:00) In This Episode You Will Learn: The danger of only wanting to be on top (10:00) Jackhammers vs. Hummingbirds (14:00) What causes anxiety (19:00) How Sarah went above and beyond for Spanx (24:00) How Sarah's dad encouraged her to fail (28:00) About the 5-4-3-2-1 rule (29:00) About the transformative yoga class Glennon Doyle took (37:00) How suffering is a choice, and what we can learn from pain (39:00) Why it's important to be non-negotiable (48:00) If you enjoyed this episode, check out the video, show ntoes and more at http://www.lewishowes.com/884 and follow at instagram.com/lewishowes.
United States