Discover
The School of Greatness
Claim Ownership
Author: Lewis Howes
Subscribed: 258,312
Played: 3,024,533
© All rights reserved
Description
Lewis Howes is a NYT bestselling author, Lifestyle Entrepreneur, former pro athlete and world record holder in football. The goal of the School of Greatness is to share inspiring stories from the most brilliant business minds, world class athletes and influential celebrities on the planet to help you find out what makes great people great.
You have the power to change your story. Have you ever felt like your life story was not your own?There's always the pressure to become someone who you aren't. Maybe you're comparing yourself to the people you see on social media. This is so easy to do. We often just post the best of ourselves on the internet, and then the illusion is that everyone is living these perfect lives.But we know that isn't true. You can't compare your real life to a filtered version of someone else's.Sometimes the pressure comes from within, and other times, it comes directly from the mouths of other people. It's easy to let the outside world dictate who you are supposed to be. People love to tell people what to do and who to become.But you have your own voice in this world. People can try to shout over it, but it's up to you to make a stand for who you are.On this episode of The School of Greatness, I had the pleasure of talking with JoJo, a pop-icon, who shares about battling comparison, asserting her voice, and writing her own story in the midst of extreme pressure.JoJo is a pop and R&B singer, songwriter, record producer, and actress. She released her first album, JoJo, in June 2004, and the album's first single, "Leave (Get Out)," was No.1 on the US Billboard Pop Chart. She was only 13 years old - the youngest solo artist in history to ever top the billboard charts. She's also starred in movies like Aquamarine and RV (with Robin Williams) and in TV shows like Hawaii 5-0 and Lethal Weapon. In 2006, she released her second studio album, The High Road, which was also a great success, but her third album, Mad Love, was delayed due to record label disputes. She realized she didn't have power over her own voice, and this was non-negotiable. In 2008, JoJo founded her own record label, Clover Music, and re-released her previous albums. Her fourth studio album, good to know, will drop in spring 2020, and in April she will kick off an international tour.JoJo was offered her first record deal at six years old. From a young age, she has felt immense pressure from music industry to become who they want her to be, but JoJo made a stand for herself.Join me on Episode 919 with JoJo to learn how she owned her story and how you can too.Where do you think your life would be if you'd had social media early on in your career? (1:20)Did you dream of being a superstar when you were a kid? (7:40)When did fear come into your life as a creative? (9:15)How did you learn to create your own self-worth? (19:45)What challenges do you face being in an intimate relationship? (25:39)What were the most powerful moments you've experienced on stage? (34:57)What are some lyrics that define the decades of your life? (47:05)What it was like when JoJo didn't own her own music (3:15)The lessons JoJo learned from her early success and from then til now (16:05)How to learn how to be happy by yourself (32:10)The value of facing your fears regularly (39:40)How to make yourself proud (44:40)Plus much more...If you enjoyed this episode, show notes and more at http://www.lewishowes.com/919 and follow at instagram.com/lewishowes
Don't settle for being a pawn. If you've played chess before, then you'll know there's several different pieces in the game. You have the queen and king, obviously the most important pieces, and then on the other side of the spectrum, you have the pawns.Pawns can't do a lot. They have limited movement, and a lot of them get knocked over pretty early. There's always the chance they could win the game, but that chance is pretty low.When it comes to investing your money, it's easy to be a pawn and not a player. It's amazing how much compounded interest you can earn from investment, but it's equally upsetting how much of that interest can be negated by fees.If you don't know what you're doing, you'll probably become a pawn in someone else's game.On this Five Minute Friday episode, I revisit a conversation with legendary Tony Robbins who explains the necessity in being knowledgeable, strategic, and intentional when it comes to investing your money.If you've listened to The School of Greatness podcast before, you've probably heard me mention Tony Robbins. I've had him on the show several times, and he is an absolute legend.Tony Robbins is an entrepreneur, best-selling author, philanthropist, and the nation's #1 Life and Business Strategist. Author of six internationally bestselling books, including the New York Times #1 best-sellers MONEY: Master the Game and UNSHAKEABLE, Tony has empowered more than 50 million people from 100 countries through his audio, video, and life training programs.Tony uses his money to help others and give back to humanity. Once he got rid of the scarcity mindset, he was able to become the man we know him as today.On February 27th, 2020, Tony Robbins and fellow entrepreneur Dean Graziosi are hosting a free webinar training for anyone who wants to learn how they can be successful in the exploding digital economy. If you're looking to follow in their footsteps, this is an opportunity you can't pass up.Thinking about investing but not sure how? You know, 96% of mutual funds don't beat the market. That leaves a 4% margin for you to succeed. If you want to win the game, you're going to have to be a player, not a pawn.Join me on Episode 918 to learn how with icon Tony Robbins.Disclosure: I am an independent Mastermind.com / Mind Mint LLC / BBG Enterprises Affiliate, not an employee. I receive referral payments from Mastermind.com / Mind Mint LCC / BBG Enterprises. The opinions expressed here are my own and are not official statements of Mastermind.com / Mind Mint LLC / BBG Enterprises or its parent company, Mastermind.com / Mind Mint LLC / BBG Enterprises LCC.If you enjoyed this episode, show notes and more at http://www.lewishowes.com/918 and follow at instagram.com/lewishowes
"I want to make self-education the new norm."QUESTIONSWhat's the greatest lesson you've learned about intimate relationships that applies to business relationships? (8:00)What are the keys to constantly deepening your love in a long-term relationship that apply to business? (14:13)How to create a hunger within yourself to achieve great things (23:20)What did you learn last year that you're letting go of this year? (35:49)YOU WILL LEARNWays you can learn to build a profitable career without going to college (2:30)Why 2020 is the year for female entrepreneurs (9:28)The different kinds of entrepreneur you can be (26:30)The message Dean wants his soon to be born son to know (29:31)What happens when you are in complete alignment with yourself (42:01)Who masterminds are for and who they are not for (46:26)If you enjoyed this episode, show notes and more at http://www.lewishowes.com/917 and follow at instagram.com/lewishowes
Wealth without health isn't wealth at all. Let's say you're the richest person in the world. You have anything and everything you could ever want. You've started companies, written books, gone on tours—you name it. But your body isn't in the best shape. You've put it second to your career goals. And now, it's starting to show.Your health is a different kind of wealth. Taking care of your finances is important, but so is taking care of your body. If you neglect your body, your body will neglect you. As you age, this only gets harder. You won't be able to enjoy life because you'll feel tired, sick, or miserable.Of course, exercise is vital to maintaining good health, but so are the foods that you eat. The food we eat has an impact on our brain chemistry, our physical health, our community, and even climate change!It's easy to eat the processed food that's offered to us daily, but if we want to start investing in our health, it's time for a change.If there's one person who knows how to help, it's Dr. Mark Hyman.Dr. Mark Hyman is leading a health revolution—one revolved around using food as medicine to support longevity, energy, mental clarity, happiness, and so much more.Dr. Hyman is a practicing family physician and an internationally recognized leader, speaker, educator, and advocate in the field of Functional Medicine. He's the founder and director of The UltraWellness Center, is the Head of Strategy and Innovation of the Cleveland Clinic Center for Functional Medicine, AND is the Board President for Clinical Affairs for The Institute for Functional Medicine. And somehow, in the midst of all this, he's a twelve-time New York Times bestselling author and hosts one of the leading health podcasts, The Doctor's Farmacy. He's also a regular medical contributor on several television shows and networks, including CBS This Morning, the Today Show, Good Morning America, The View, The Dr. Oz Show, and CNN. Needless to say, he's an expert. Dr. Hyman is one of my favorite people to learn from about health because he is so honest about what's going on. Instead of trying to push his own agenda, he's got humanity's best interest at heart.If you're wanting to invest in your health, look no further! Join me on Episode 916 with Dr. Mark Hyman to learn how eating the right foods can make you healthier and happier.What are the first steps someone can take to fix the food crisis? (31:50)Has dairy consumption been declining? (43:00)How many people in the U.S. are actually sick (1:01)The truth about what diabetes is and what causes it (7:03)The history of processed food and what it does to the environment (11:15)How much food we waste annually (16:45)Why the FDA doesn't regulate food the way other countries do (18:40)How the food industry convinces people bad food is safe (23:45)Why nut milks can be problematic (45:02)Plus much more...If you enjoyed this episode, show notes and more at http://www.lewishowes.com/916 and follow at instagram.com/lewishowes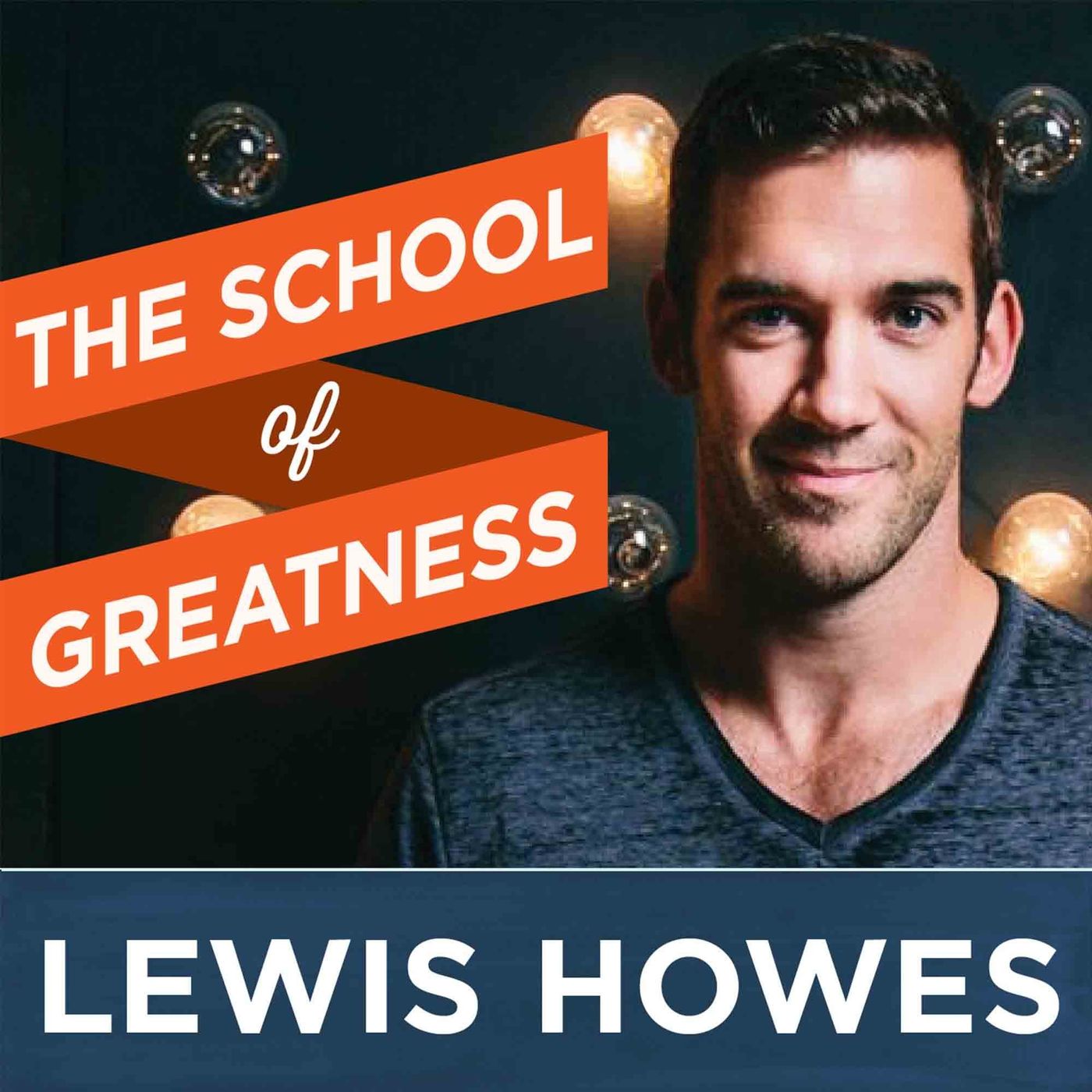 Everyone Is Important
2020-02-1400:05:17
3
"Remember: everyone is important."Can you imagine being in charge of 40,000 employees?How about running operations at Disney World?Or traveling the world as a renowned public speaker AFTER you retire?Today's guest on The School of Greatness has done all of these and he's not stopping anytime soon.Lee Cockerell is a powerhouse of energy, wisdom, and service and it was my privilege to interview him on this episode.Lee has not only led thousands at companies like Disney, but he has written several books on the lessons he has learned and applied through the years as a stand out leader and manager. (Surprise fact: he dropped out of college because he says he wasn't smart enough.)When taking advice about leadership, hiring the right people, and managing your time, take it from a person like Lee.If you enjoyed this episode, show notes and more at http://www.lewishowes.com/915 and follow at instagram.com/lewishowes
So, you want to start a podcast? Well...it's definitely easier said than done.Entrepreneur and podcaster Chris Harder invited me to a special Q&A at his Mastermind where I answered some questions about podcasting. Honestly, I get this question a lot, "What's your advice on starting a podcast?"...And I tell most people...they shouldn't. With more and more people starting podcasts everyday, it will take so much work to stand out in the crowd. You can have the right intentions, but if you don't start with the right foundation, your podcast will probably disappear into the void.But if you are clear on WHY your podcast needs to be made and who you're serving, you stand a fighting chance.We just celebrated 7 years of The School of Greatness podcast about 2 weeks ago, and today my documentary Chasing Greatness finally premiers. It's been a long journey, full of ups and downs - moments of celebration and also hardship. Looking back, I'm proud of what I've accomplished. I'm excited about what I will accomplish. But mostly, I'm just so grateful. I'm so grateful to all of you who have supported us from day one. I'm always excited to hear about who has found this podcast helpful with growing stronger in their health, relationships, business, career, and more. I wanted this podcast to have an impact - a positive impact - on the world. You all have helped me get there. Today, I'm really excited to give you insight into how I approach creating this podcast every week for you. Join me on Episode 914 to learn my advice for starting your own podcast, dealing with negative feedback, and using it to grow in your personal life. Should anyone start a podcast? (0:21)When did you start doing video on your podcast? (18:25)Who is the most surprising guest you've interviewed? (23:12)What's the biggest personal shift that has come to you from hosting your podcast? (27:48)Who is your favorite podcast host to listen to? (43:54)What is the why behind your podcast? (54:05)How valuable is it to be interviewed on podcasts as the CEO of your company? (1:01:15)What the year over year growth of the School of Greatness podcast has looked like (4:58)The most important psychological part of launching a great podcast (6:30)The difference between being a coach with a podcast and being a media company (15:03)How I get great guests on the show (24:50)How to choose the name of your podcast (34:30)How I take care of my voice (42:42)How to overcome the fear of judgment when starting a podcast (44:52)What not to do as a podcast host (1:02:53)Advice for re-launching an existing show (1:04:29)Why philanthropy and giving back are so important (1:06:54)Plus much more...If you enjoyed this episode, check out the video, show notes and more at http://www.lewishowes.com/914 and follow at instagram.com/lewishowes
Don't let anyone stop you from becoming your best self. For this episode of The School of Greatness, I wanted to revisit the wisdom of some amazing women from our Summit of Greatness conference in 2017. These women are so empowering, and their words have stayed with me for these past few years.Mel Robbins is the most booked female speaker on the planet with a 7 figure speaking business. She is the author of the international best seller The 5 Second Rule, and she now she has a daytime talk show called The Mel Robbins Show. In 2018, she gave a fantastic TEDx talk titled "How to Stop Screwing Yourself Over" that has over 22 million views.  Psychotherapist and New York Times bestselling author Esther Perel is recognized as one of today's most insightful and original voices on modern relationships. Her newest book is the New York Times bestseller The State of Affairs: Rethinking Infidelity. Esther unpacks what infidelity really is, why even happy people can be unfaithful, and how couples can recover from such a traumatic experience. Najwa Zebian is a Lebanese-Canadian activist, author, speaker and educator. She focuses on empowering people that have been abused and displaced. Najwa has become a trailblazing voice for women everywhere and has been highlighted by The New York Times and CBS News, among others. She has also creatively collaborated with Google, RBC, Kohl's and Cirque du Soleil. She is host of the podcast Stories of the Soul which is all about inspiring people to heal from pain, suffering and abuse. Maria Sharapova is a Tennis Champion, author, and entrepreneur. She won her first Grand Slam tournament at just 17 years old. She's held major commercial endorsements with companies including Nike and Tiffany & Co. She founded Sugarpova, a premium candy line, which is packed with antioxidants and non-GMO ingredients that are worth indulging in. She also founded the Maria Sharapova Foundation which helps children around the world pursue their dreams through education and scholarships. All of these women have unique wisdom that refine greatness in a truly inspiring way.Join us in Episode 913 to learn how you too can share your story with confidence, overcome negativity and become the best version of yourself you can be.Maria, what is one piece of advice you would give to all budding entrepreneurs? (7:15)Maria, how do you handle criticism? (11:26)Najwa, how do you balance sharing your vulnerable, painful story with being hopeful? (20:50)Esther, how do I handle the outside pressure of being with a wonderful man who doesn't look great on paper? (33:50)Mel, does inspiration build action and courage? (46:05)How to get a new perspective on something you have done for a long time (3:30)How Maria mentally switched from being just an athlete to being an entrepreneur (5:20)Inspiration to fire you up if you are at the bottom (14:35)How to overcome negative self-talk and negative voices from your family (24:22)How to honor your parents while having healthy boundaries with them (8:40)Why it's so important for everyone to have an open conversation about sex (32:10)How to date and commit to a partner when there are so many options (37:40)How to re-establish a connection with your previous partner after a divorce (43:40)Why imposter syndrome can be a good thing (44:30)How to find your voice if you've experienced an abusive relationship (47:10)If you enjoyed this episode, check out the video, show notes and more at http://www.lewishowes.com/913 and follow at instagram.com/lewishowes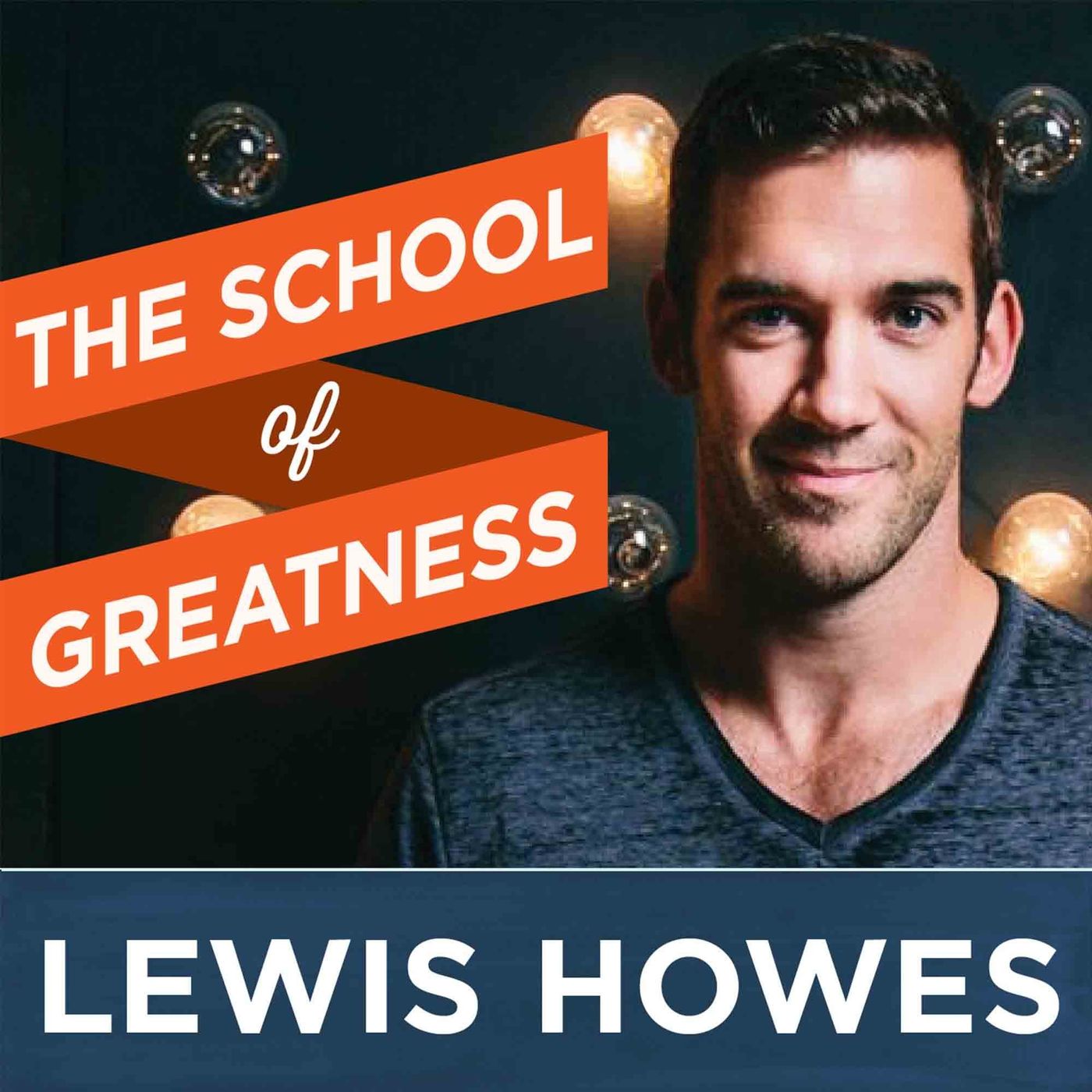 Clear Your Headspace
2020-02-0700:04:53
5
"Accountability is a huge thing with changing lifestyle practices."I interviewed my friend Rich Roll years ago about the incredible lifestyle and health transformation he went through in his 40s.I pulled out a clip from our conversation where we cover the why behind his meditation practice and how it has transformed his productivity.I have a ton of respect for Rich and the way he lives his life and pursues his mission. I always learn a lot from talking to him (not just about food and meditation).If you've been feeling low on energy, struggling with health issues, or wondering how to improve your productivity and mental health, this 5 Minute Friday episode is for you.
"Happy people create healthy relationships."Habit 1: Have a vision and life-fulfilling goals (1:45)Habit 2: Create healthy relationships with boundaries (4:16)Habit 3: Express gratitude and appreciation (7:02)Habit 4: Have a positive attitude when things go bad (9:10)Habit 5: Volunteer your time, give back, mentor and help others (11:24)Habit 6: Work out and be healthy with nutrition and mental health (13:12)Habit 7: Take responsibility for your actions, thoughts, and life (14:16)Habit 8: Don't take things personally (15:56)Habit 9: Learn to cope with tragedy and let go of regret, anger, and resentment (17:48)Habit 10: Do things that make you happy and eliminate things that don't make you happy (21:32)If you enjoyed this episode, check out the video, show notes and more at http://www.lewishowes.com/911 and follow at instagram.com/lewishowes
"The breath is the carrier of consciousness." If anyone has mastered their mind, it's extreme athlete Wim Hof.Wim Hof got his nickname "The Iceman" by breaking a number of records related to cold exposure. His feats include climbing Mount Kilimanjaro in shorts, running a half marathon above the Arctic Circle on his bare feet, and standing in a container while covered with ice cubes for more than 112 minutes. He developed the Wim Hof Method: a natural path to an optimal state of body and mind.He says that our brains have the power to guarantee us happiness, strength, and health. We can actually regulate our mind and the autonomous nervous system by breathing and being present.I had the incredible opportunity to travel to Poland along several other top entrepreneurs and business owners to experience a week with Wim Hof that I will never forget.As a group, we participated in several different exercises. Some involved meditation and breathing and others involved enduring intense cold and ice water challenges.On this trip, we all learned about the importance of brotherhood. Some of the physical challenges would have been unbearable if we were going at it alone. We all had each other to encourage, to motivate, and to push.We've all been in a place, where we think, "I can't do this anymore."That's a mindset roadblock that we were taught to overcome. Often in the midst of being uncomfortable, our minds and bodies panic. Our top priority is becoming comfortable again. But this is not often the correct way to deal with stress or pain.The mind is powerful, and if you teach it to avoid pain, then you'll never reach your full potential.If anyone has mastered the art of being uncomfortable while releasing stress, it's Wim Hof. He gave all us an experience we will never forget.How deep breathing practices create spiritual experiences in the body and mind (0:45)What Aubrey learned on the trip (2:52)What Steve learned on the trip (5:23)What Humble learned on the trip (6:53)What Mike learned on the trip (11:49)What Jesse learned on the trip (15:19)What Marq learned on the trip (20:59)What Matt (Cesar) learned on the trip (24:20)What Enahm learned on the trip (27:00)What Nick learned on the trip (33:30)Why Mike walked across America (37:14)What Taylor learned on the trip (40:18)What Mitch learned on the trip (41:28)What Matthew learned on the trip (43:45)What Peter learned on the trip (52:05)What Dalton learned on the trip (53:35)What Wim learned on the trip (55:23)Aubrey's thoughts on the power of breathwork (57:30)Matthew's thoughts on leadership (1:01:18)Plus much more...Wim Hof EpisodeSteve Weatherford EpisodeHumble the Poet EpisodeMike Posner EpisodeAubrey Marcus EpisodeMatthew Hussey EpisodeJesse Itzler EpisodeNick Symmonds EpisodeMatthew Hussey EpisodeWim Hof appWim Hof InstagramSteve Weatherford InstagramHumble the Poet InstagramMike Posner InstagramAubrey Marcus InstagramMatthew Hussey InstagramJesse Itzler InstagramMarq Brown InstagramNick Symmonds InstagramTaylor Jenson InstagramMitch Matthews InstagramEnahm Hof InstagramMatthew Hussey InstagramDalton Misner InstagramIf you enjoyed this episode, check out the video, show notes and more at http://www.lewishowes.com/910 and follow at instagram.com/lewishowes
"Exercise allows you to diversify your identity."Tim Ferriss is a stand out entrepreneur, author, consultant, athlete, bio-hacker, and life-hacker.If you haven't heard of him yet, who knows where you've been. But in this past episode of the show, I wanted to learn some things about Tim that I and most people don't know. I asked him about what habits have made the biggest impact on him - and his answers were super insightful. I am featuring that clip of our conversation for this 5 Minute Friday episode - enjoy!If you enjoyed this episode, check out the video, show notes and more at http://www.lewishowes.com/909 and follow at instagram.com/lewishowes
"If you're going to have a story, have a big story." - Joseph CampbellI was heartbroken to hear the news of the fatal helicopter crash that caused the death of legendary Kobe Bryant, along with his oldest daughter Gigi and seven others.Kobe inspired me for years, and I know he inspired so many other people across the world.My heart goes out to his family and the families of those involved with the crash. There are no words to express my sadness. When I interviewed Kobe in 2018, I asked him what love was, and he described love as "a journey that has its ups and its downs...it's a certain persistence to go through the good times and the bad times with someone or something that you truly love."Even though Kobe is not with us, I know that his legacy of love and greatness will continue to inspire and strengthen us for years to come.In this episode, I wanted to revisit our interview together as a memorial of his testament of greatness. Kobe was a champion, and to be a champion, you have to have the champion mentality. He definitely had that figured out.No one has mastered the art of staying focused on your goal and working tirelessly towards it like the legend and icon, Kobe Bryant. Kobe is widely regarded as one of the best basketball players of all time.He won five NBA championships with the Lakers and led the NBA in scoring during two seasons. He was an 18-time All-Star, 15-time member of the All-NBA Team, 12-time member of the All-Defensive Team. He holds the NBA record for the most seasons played with one franchise for an entire career: 20 seasons with the Los Angeles Lakers.In 2018, he received an Academy Award for his animated short "Dear Basketball." He also launched a podcast called The Punies that teaches kids morals and history in a really fun way.Kobe was known for his Mamba Mentality, but it's his big heart that is truly admirable. He was constantly reinventing himself and continuing to pursue new dreams.I have so much respect for Kobe Bryant. Please join me in revisiting his legacy, his Mamba Mentality, and his wisdom on embracing failure on Episode 908.Who was your greatest teacher? (7:10)What are some other things you do to raise the level of your teammates? (17:00)What's been your greatest challenge since leaving the game? (20:30)What's a constant theme in your life? (24:40)Why is storytelling important to you? (25:39)What's your greatest weakness? (34:35)All about the "Mamba Mentality" (12:20)Why he has a passion of storytelling (26:00)Why you should be excited about failure (27:10)Kobe's greatest moment in 20 seasons of basketball (36:14)Kobe's daily routine (39:00)Plus much more...If you enjoyed this episode, check out the video, show notes and more at http://www.lewishowes.com/908 and follow at instagram.com/lewishowes
"It's not who you think you want to be, it's who you actually are that's going to lead you out of the darkness into the forever light."If you had seen Justin Bieber on American Idol, do you think he would have made it to the final round? (2:20)Why do great shows stop when they are still popular? (10:33)What got you into music in the first place? (15:40)Who are the greatest musicians you have played with? (23:23)Who is the most unique artist out there right now? (25:40)What are the top 3 moments of your life so far? (27:40)How do you stay open to blessings? (30:50)How did you keep getting asked by huge artists to work on their albums? (38:55)What is unique about Unify Labs supplements? (48:15)How artists are often their own worst enemy (4:27)Where Randy came up with the idea for America's Best Dance Crew (6:40)Why simple ideas become the most popular (12:12)Why jazz musicians are the greatest musicians in the world (20:05)How to get the best opportunities even if you're not the most talented (33:53)How Randy got his health in order after years of being overweight (42:20)If you enjoyed this episode, check out the video, show notes and more at http://www.lewishowes.com/907 and follow at instagram.com/lewishowes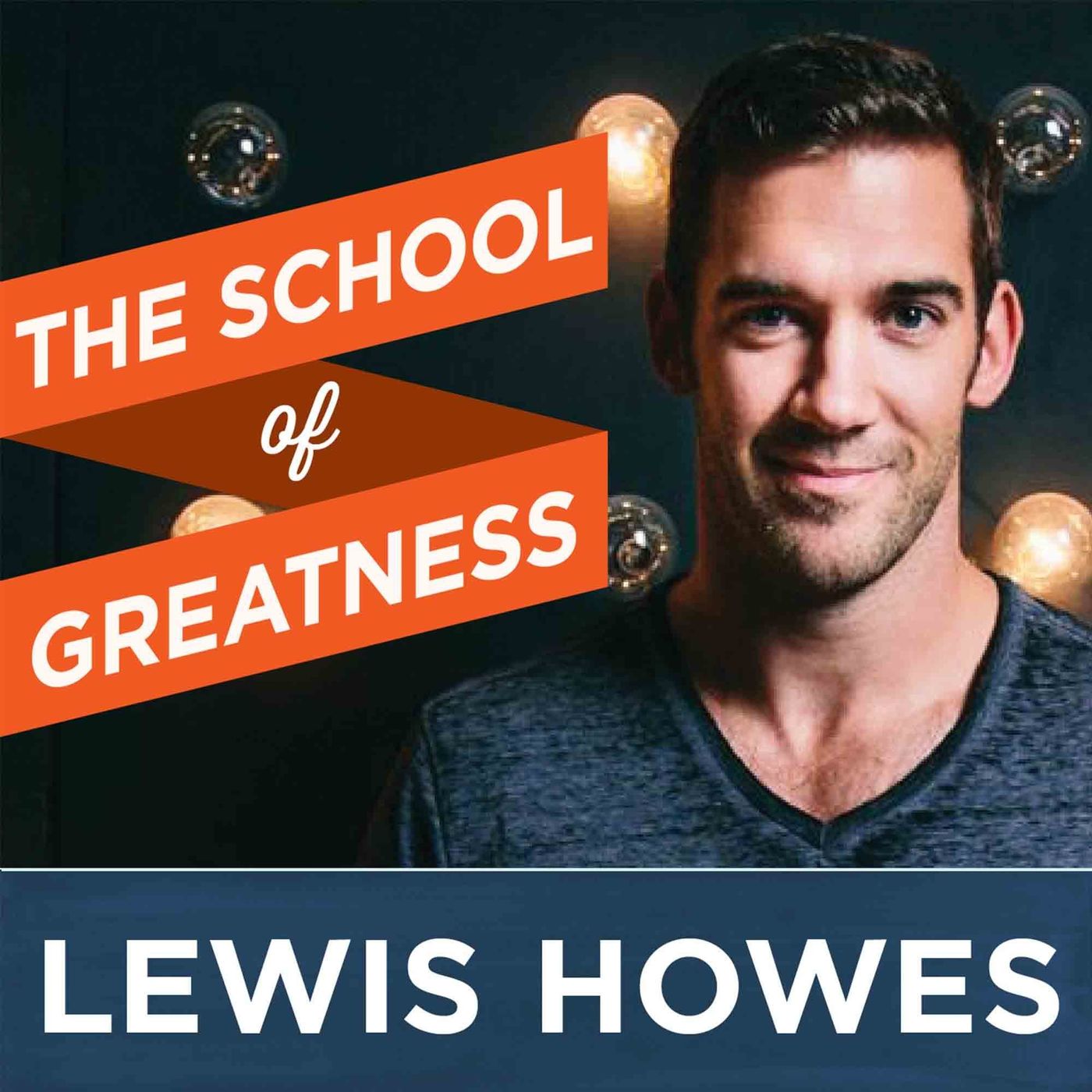 Put People First
2020-01-2400:05:35
2
Leaders value their people.Dale Partridge is an incredibly successful serial entrepreneur who has not only made several fortunes, but has spoken on stages like Facebook HQ, created a massive social media following, and is a well-known author.But what I've learned from Dale about business, relationships, leadership, and life is beyond any of that.Sometimes you need to look far outside your circle to get insight on how to reach the next level. I was in this position a few years ago. I wasn't learning anything new to market my business online.And that's when I met Dale.We recorded this podcast episode a few years ago, and I wanted to feature a clip of it on 5 Minute Friday where we talk about the best ways to interact with your employees to create an incredible culture.This to me is one of the most overlooked but essential parts of being a good leader - and a good entrepreneur. I'm excited for you to hear Dale's insight on what he has learned about this in Episode 906.If you enjoyed this episode, check out the video, show notes and more at http://www.lewishowes.com/906 and follow at instagram.com/lewishowes
Even the most successful people are insecure.There is one guest I keep having on the podcast who is unlike any other.He always says exactly what he thinks. He talks about money in a real, relatable way. And when he comes on the show, he shows his soft side and cries.Yes, I'm talking about my good friend, Grant Cardone.Grant was in town a couple of weeks ago and stopped by to record an episode with me. Since this is becoming a yearly tradition, we covered a lot of what he has learned in the last year as he has scaled his businesses. It was amazing to hear his perspective on what can be accomplished in a year (and a decade.)CEO of CardoneCapital, international speaker, entrepreneur and author of The 10X Rule & creator of 21 best-selling business programs, Grant Cardone owns & operates seven privately held companies and a $1.5B portfolio of multifamily properties. Named the #1 marketer to watch by Forbes Magazine, Cardone is also the founder of the The 10X Movement & The 10 Growth Conference, the world's largest business & entrepreneur conference.I love pushing Grant to think bigger about his already huge goals. In this conversation, he opened up about how his wife Elena pushes him in this way, what his daughters have taught him about fun and love, and why insecurity is still a huge factor in his life.If you're ready to expand your mindset and face your biggest fears, this conversation will take you there in Episode 905.Do you think insecurity is a good thing? (10:12)What's your definition of success? (12:40)How do you get over the insecurity that comes at you? (16:18)How do you get your head out of the mechanics to make your dream possible? (25:20)What have your kids taught you about being a better person? (43:07)What are the non-negotiables everyone should have in order to make money? (49:45)The way Grant still doubts himself and how he gets over that (1:08)Something big to let go of in 2020 (5:07)Why we are trained to think small (10:45)The most insecure moment Grant experienced last year (14:00)Why it's helpful to have a partner who thinks bigger than you do (18:41)How to talk to your spouse about money on a regular basis (27:25)How Grant went from no money at almost 50 to where he is today (29:50)Why taking care of your health is so important to your financial success (32:30)Why changing your friends is so important for your growth (37:55)Why Grant doesn't put dates on his goals (41:35)Why you should never take advice from a millionaire (48:25)Plus much more...If you enjoyed this episode, check out the video, show notes and more at http://www.lewishowes.com/905 and follow at instagram.com/lewishowes
Aging is a disease.Everyone gets old. But did you ever think of the symptoms of aging as a disease that can be cured?I'd heard about Dr. David Sinclair and his ground-breaking longevity research, and I knew he would be a fascinating person to interview about this idea.We ended up going really deep into the science of why we age, how to reverse it, and what is actually in our control.David told stories he'd never shared before, and I kept asking questions because I was so interested in what he was telling me.David Sinclair is a professor in the Department of Genetics and co-director of the Paul F. Glenn Center for the Biology of Aging at Harvard Medical School. He is an inventor on 35 patents and has received more than 35 awards and honors. In 2014, he was on Time Magazine's list of the "100 Most Influential People in the World," and listed as Time's Top 50 in healthcare in 2018.In this conversation, we discussed all of my top questions on why we age, how much of it is reversible, and all of the ways I've heard to increase your longevity and health.David is a wealth of wisdom on all these topics, and he also shared some of the hardest times of his life, including watching his mother die of lung cancer and why that impacted his work so much.If you are committed to improving your health and living a long and healthy life, this conversation is a must-listen in Episode 904.Is it possible to reverse death? (7:42)What are the main ways to turn on the longevity genes? (9:30)How do you say no to all the food offers around you? (17:30)How did you get fascinated by longevity and anti-aging? (19:15)How did you recover from a major career setback? (37:06)What was the biggest lesson you learned from a year of being homeless? (49:28)How important are heat and cold therapy to anti-aging? (59:38)What is the ideal way to use fasting to improve your health? (1:05:42)How old do you think you'll be able to live? (1:14:15)How much does inflammation play into the longevity of your life? (1:20:44)How our body's built-in defenses against aging work (1:12)Why 3 meals a day is too much food for most people (10:09)The main benefits of a plant-based diet for longevity (13:13)Why it's important to remember that there will always be another meal (15:10)Why death is so shocking to us even though it happens all the time (21:01)The molecule that has been proven to protect against a variety of diseases (29:34)The story that David has never told of how he was homeless after college (44:45)How cells lose their ability to stay young (55:32)Lewis' experience doing a cold-exposure intensive in Poland with Wim Hof (1:08:45)Plus much more...If you enjoyed this episode, check out the video, show notes and more at http://www.lewishowes.com/904 and follow at instagram.com/lewishowes
Entrepreneurs need vision.If you could interview 200 of the top entrepreneurs in the country, do you think you'd find some similarities?Amy Wilkinson guessed that she would.And she did.Over 5 years of research later, she wrote a book that examines the top 6 traits that very successful entrepreneurs share.Amy is a brilliant woman who has worked at the White House and co-founded a company in Silicon Valley (as well as taught at Ivy League universities).In our conversation, we discuss these top traits and Amy gives awesome (real life) examples to illustrate each one. I took a clip from the original episode when Amy was on the show in which she shares examples of how to bridge the gap between your competition and build your vision from the ground up on 5 Minute Friday in Episode 903.If you enjoyed this episode, show notes and more at http://www.lewishowes.com/903 and follow at instagram.com/lewishowes
There's a way to always get what you want.And it doesn't mean you need to be a tyrant. The art of negotiating is what each of us can learn in order to consistently and confidently get people on our side. To learn this art, I brought back a super popular guest from a few years ago, former FBI negotiator Chris Voss. Since our first interview, he has only grown in popularity, and I knew he'd have new insights about how to use the art of negotiation in business and life.Chris is not just a teacher and an author.During Chris's 24 year tenure in the FBI, he was trained in the art of negotiation by not only the FBI but Scotland Yard and Harvard Law School. He has used his many years of experience in international crisis and high-stakes negotiations to develop a unique program and team that applies these globally proven techniques to the business world. Now he runs a top consulting company and teaches negotiation to graduate students at universities like Harvard and Georgetown.In this conversation, we discussed several ways you can negotiate in your day to day life, including getting discounts on anything you buy, closing huge business deals, and walking away from deals and relationships that will never work out. I can't wait for you to hear what Chris has to teach in Episode 902.How can we navigate emotional issues without getting too emotional about it? (2:40)How often did you fall backwards as an FBI negotiator and get reactive? (8:06)What are the biggest findings you learned about negotiation since your book came out? (16:47)What are the most common negotiations that anyone goes through on a daily basis? (29:04)How can you not take criticism personally? (49:48)How important is intention before you begin a negotiation? (57:02)How do you handle a negotiation that has gone south so that you don't burn a bridge? (1:03:04)What hostage negotiation tactics do you use on a daily basis? (1:06:30)What's the best approach for someone who wants to buy something? (1:08:14)How you can learn to not get defensive when triggered (5:44)Tools to use when making a deal in business (13:02)Why asking "why" questions makes people defensive (21:40)Ways to negotiate client deals if you are just starting out in your career (27:25)The formula to get people to do things for you because they feel like it (31:48)How to be a great sounding board for someone to work through their feelings (40:35)A role-playing exercise you can do with a friend to practice negotiation (51:51)Plus much more...If you enjoyed this episode, check out the video, show notes and more at http://www.lewishowes.com/902 and follow at instagram.com/lewishowes
I KNOW I ALWAYS SAY I'M EXCITED ABOUT EACH EPISODE OF THE SCHOOL OF GREATNESS.But I'm REALLY excited about this episode.And not just because the guest is another Ohio boy! (But I wore one of my best Ohio shirts and hats when he came by the studio.)You probably already know him from his multiple hit shows on MTV. Or from his long list of world records in skateboarding. Or for his incredible branding with labels like DC shoes.Even if you've somehow never heard of Rob Dyrdek, you're in for a huge treat.Rob is cool for many reasons. But I literally couldn't stop asking him questions during this interview because he is so SMART when it comes to business, entrepreneurship, focus, habits, and vision. Just a few of my favorite things 🙂Rob and I dove deep into all these topics, as well as the real motivation behind all of them – to create happiness now. We recorded this episode a few years ago, but I wanted to bring it back because what Rob teaches is still so relevant and powerful for entrepreneurs today.I know you'll get just as much out of it as I did in Episode 901 with the legendary Rob Dyrdek.How do you describe yourself and your bio? (35:26)How do you manage your energy so that you're always full? (40:33)What are you non-negotiable daily habits? (58:46)How Rob got royalties on a third of DC shoes' entire line in his mid-twenties (4:45)What the term "stirfry" means in entrepreneurship (5:52)What the difference is between a business and an idea (12:08)Why Rob embraces stalkers (16:24)The story behind his sister getting married inside the Fantasy Factory (19:20)How Fantasy Factory almost didn't make it on air (26:45)The story of how Rob almost died surfing with Laird Hamilton (33:38)How to be happy everyday (38:18)The key to living a balanced and full life (43:20)How Rob's life changed when he met Tony Robbins (43:52)Why it's so important to pick one thing to master (44:50)Plus much more...If you enjoyed this episode, check out the video, show notes and more at http://www.lewishowes.com/901 and follow at instagram.com/lewishowes
"I didn't ask for success, I asked for wonder." - Abraham Joshua HeschelWe talk a lot about building businesses, physical health, and a champion's mindset on  The School of Greatness.What we don't talk about as often is the part of greatness that is harder to define and explain: spirituality.But that's not because it's not important.I had never heard of today's guest until a friend told me I had to get him on the show.And once I learned about him, I agreed.Rob Bell is an author, pastor, and incredible human being who has not only built one of the fastest growing churches in America, but become a voice for anyone who is seeking to understand faith and spirituality in today's world.He has authored several books on these subjects, done shows with Oprah, and toured the world at concert venues giving stand-up performances about spirituality, religion, and faith.In this 5 Minute Friday episode, I wanted to share a clip from the very first episode I recorded with Rob on the podcast. He talks about the difference between wonder and success, and why we should be aiming for the first.If you enjoyed this episode, check out the video, show notes and more at http://www.lewishowes.com/900 and follow at instagram.com/lewishowes
United States