Discover
The Unhashed Podcast
Claim Ownership
The Unhashed Podcast
Author: Private Key Publishing
Subscribed: 34
Played: 243
© Copyright Private Key Publishing
Description
Unhashed breaks down the latest in Bitcoin news and developments and puts them into terms everyone can understand. Expect to be both entertained and educated about cryptocurrencies and blockchain. How do hardware wallets work and do they really keep you safe? Which crypto exchanges pose the greatest risk to the bitcoin ecosystem? Does Litecoin help or hinder bitcoin development? Expect the answers to these and many other questions from the Unhashed professionals offering different perspectives to all the blockchain issues you care about!
On this week's episode of the Unhashed Podcast: Leo Weese of the Hong Kong Bitcoin Association joins us to fill us in on everything that is happening in Hong Kong and its struggle to remain free of China's jackboot. What is the end game for China and Hong Kong, and what are the incentives at play? How has the protest affected everyday life compared to previous protests and what makes this one different? And...how is this conflict affecting Bitcoin?
On this episode of the unhashed podcast: Shit is hitting the fan hard in Hong Kong, and both the HKD and the CNY are dropping considerably to the dollar. The question is: is this good for Bitcoin? $10-30M of Tether is flowing out of Russia and into China everyday. Do Chinese business men really prefer Tether to BTC? We just hit the 2 year anniversary of the User Activated Soft Fork on the Bitcoin Network. To What degree did ASICBoost play a role?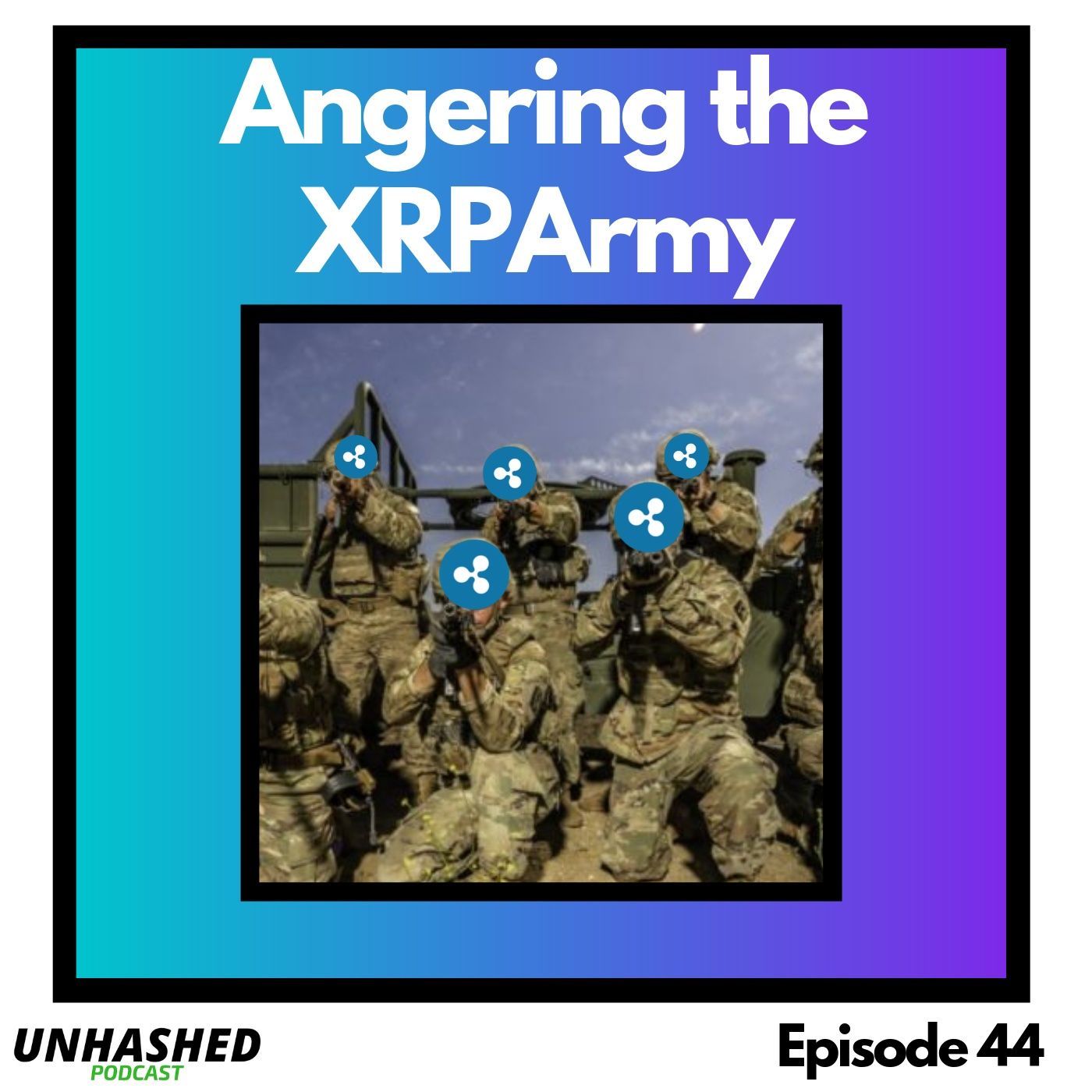 Angering the #XRPArmy
2019-08-0101:43:40
On this episode of the unhashed podcast: Bitcoin rewards platform Lolli was embroiled in a bit of a stink earlier this week. On the advice of their council, they trademarked the phrase "Stacking Sats" in what they called a defensive stance against bad actors using the phrase, which makes me wonder: should I trademark all of the co-hosts nicknames before they are used against us? We pissed off the XRP army by using their blockchain to store podcast soubnd files. What other possible use cases should centralized blockchains not allow its users to do? And...move over Daniel Craig! Is Bitcoin just a giant layer cake?
On this episode of the unhashed podcast, Mario returns to the show from his month-long vision quest, but will we actually cut him out of the podcast will? Ruben tries to teach us everything he knows about drivechains so we aren't totally lost after the last episode with Paul Sports, but will it ever be possible for us chimps to understand what Paul is proposing? And...is Veriblock just professionally spamming the bitcoin network...and even if it is, might that be a good thing?
In this episode of the Unhashed Podcast: Mario is still gone but we have something that is obviously better (cuz what could be worse amirite?) Paul spork is on the show today and he's here to talk peer-to-peer oracles and prediction markets, but can you predict what his opinion will be on whether or not dogecoin is a sidechain of litecoin?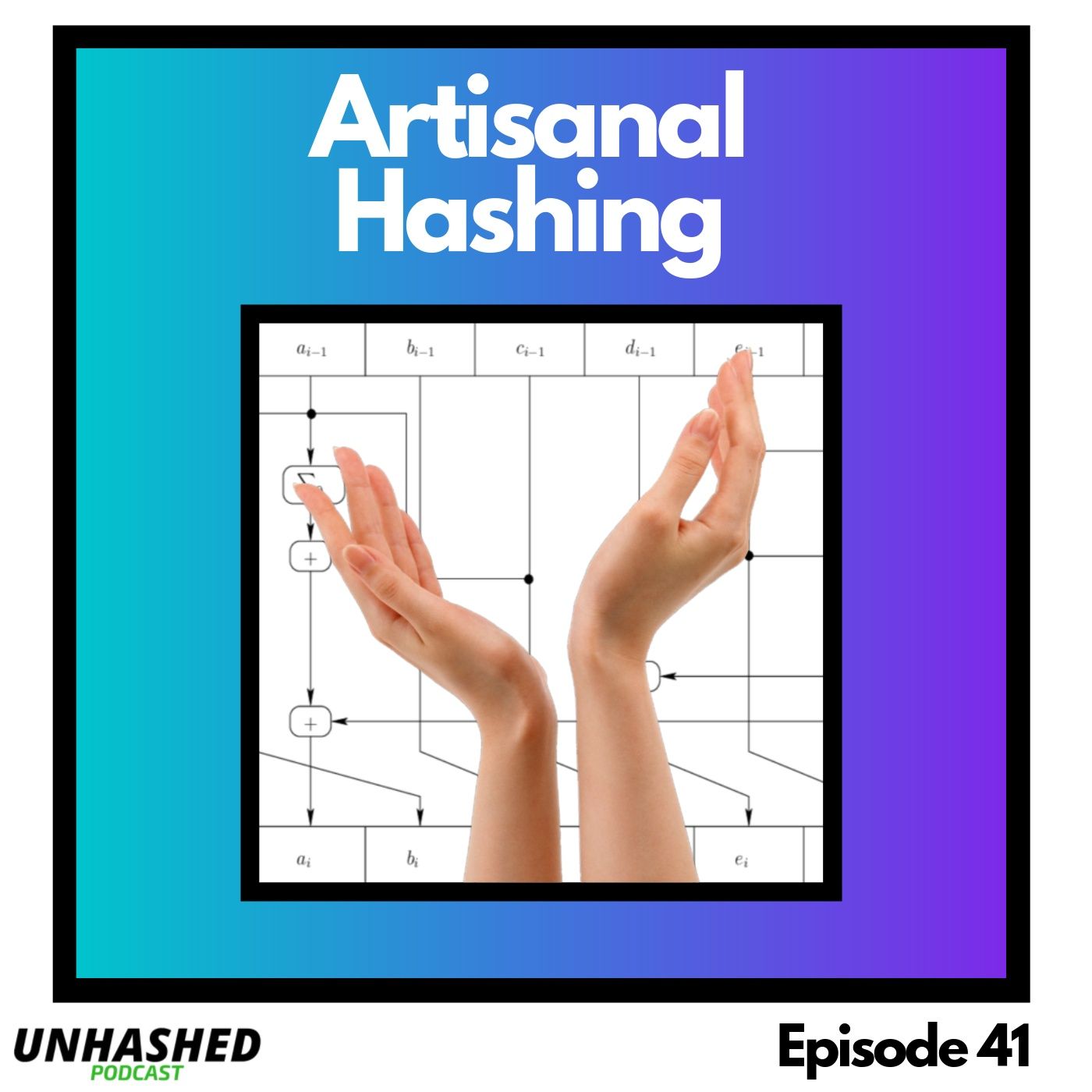 Artisanal Hashing
2019-07-1101:23:23
In this episode of The Unhashed Podcast: Grayscale controls over $2 billion in BTC assets. What are the ramifications of such a large holding and how might Grayscale leverage that power? Someone has put an old Nasa guidance computer from the moon landings to good use mining Bitcoin. But are hand calculations going to be the latest trend in artisanal hashing? And...use of Bitcoin to purchase illegal goods is up from last year according chainalysis. But does anyone really care at this point?
In this episode of The Unhashed Podcast: I was in SF for Bitcoin2019. What scammy ICO do you think i went off on hardest? The Bank of International Settlements has predicted that many central banks may soon issue their own digital currencies (as if their currencies aren't mostly already digital). Will this change of perspective be a good thing for Bitcoin? And...a new survey of the Bitcoin blockchain from Delphi Digital has revealed that the vast majority of bitcoin dumpers have only been hodling for 3-6 months? What does this mean for volatility going forward and will long term hodlers remain hodlers themselves?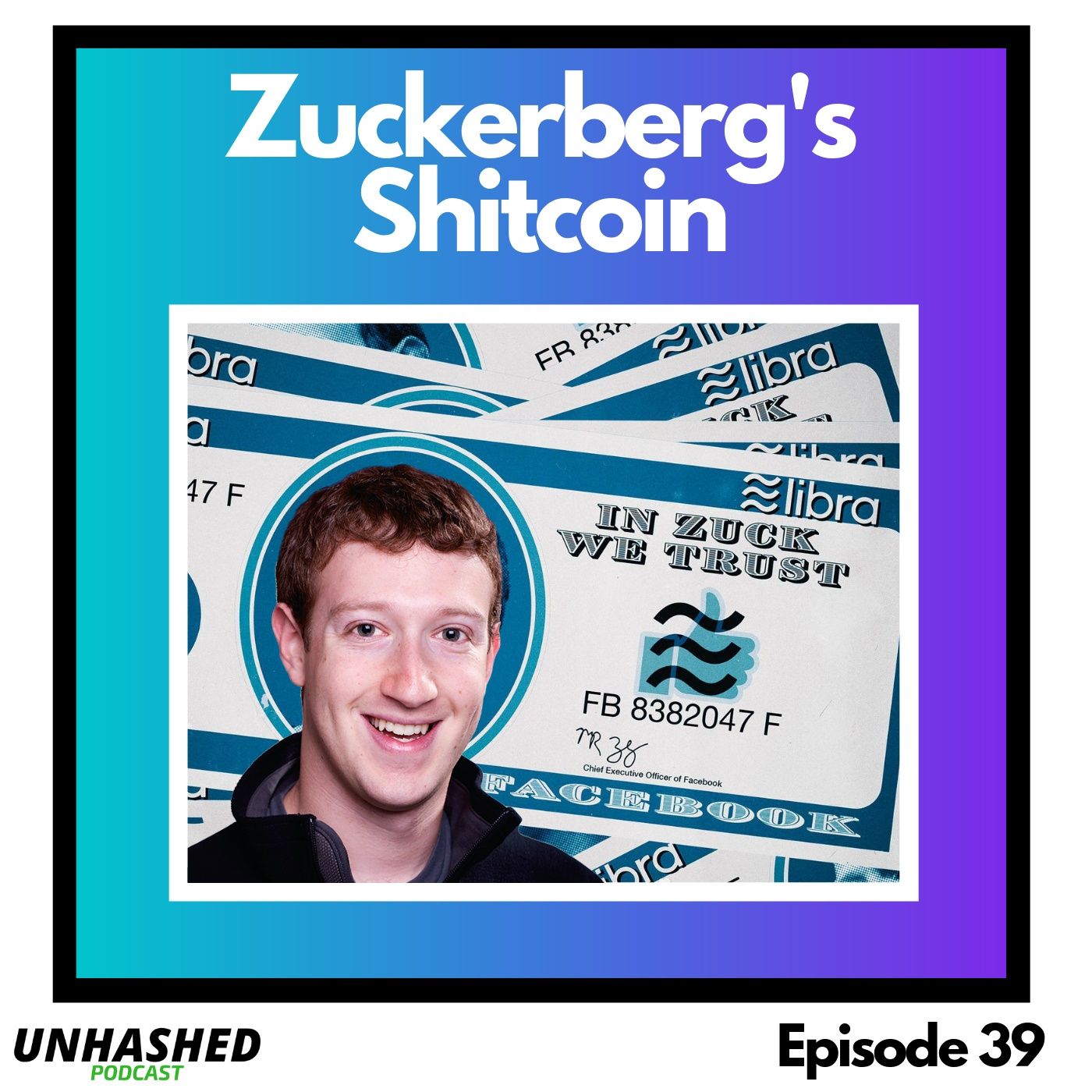 Zuckerberg's Shitcoin
2019-06-2801:41:03
In this episode of The Unhashed Podcast: Facebook unveiled Libra, a blockchain that promises to bring the internet of money to the masses, but are there crippling aspects to the coin that make even the best case scenario a centralized and trustful mess? Bryan challenges the almighty dollar amidst a crowd of NATO dignitaries. How do you think that will go over. And...Craig Wright has been ordered to appear in court with Ira Kleiman. What sorts of revelations do IRA's lawyers have hiding up their sleeves?
In this episode of The Unhashed Podcast: Bryan has run off to elope with a Finnish Diplomat and Ruben might be dead?! Bitmain is suing several of its old executives for violating a non-compete when they started Poolin, which begs the question: are mining pools the digital equivalent of grocery stores? And...Protests in Hong Kong keep heating up and so does the weekly volume on LocalBitcoins, but is Bitcoin really the currency of choice for anti-establishment Hong Kongers?
In this episode of The Unhashed Podcast: I am gone one more time - will that ever stop me from appearing at the beginning of every episode? I don't think so! The stolen Bitfinex loot is now on the move! Did the hackers just lose their private key and recently discover it or are they just extremely patient? And...Adam Back spoke at the G20 summit. Do open networks always win as he claims or is there more to the story?
United States