Discover
The Unhashed Podcast
Claim Ownership
The Unhashed Podcast
Author: Private Key Publishing
Subscribed: 37
Played: 306
© Copyright Private Key Publishing
Description
Unhashed breaks down the latest in Bitcoin news and developments and puts them into terms everyone can understand. Expect to be both entertained and educated about cryptocurrencies and blockchain. How do hardware wallets work and do they really keep you safe? Which crypto exchanges pose the greatest risk to the bitcoin ecosystem? Does Litecoin help or hinder bitcoin development? Expect the answers to these and many other questions from the Unhashed professionals offering different perspectives to all the blockchain issues you care about!
On this episode of the unhashed podcast: Iran and Inner Mongolia have both made official statements about the practice of crypto mining within their jurisdictions, but would Bitcoin be better off without such recognition? Bitpay will soon accept Ethereum. It doesn't matter though because BTC Pay Server will make them obsolete anyway. And...Ruben made a post on the Bitcoin Mailing List about his proof of work fraud proofs; but can he prove it?
On this episode of the unhashed podcast: Who will hodl your custodial coins better? Coinbase or Bakkt? Andreas Antonapoulous is writing a book on the lightning network, but will Bitcoiners ever forgive him for the sin of his Ethereum book? And...the hashrate on the Bitcoin blockchain has reached an all time high, but does this number really matter at this point?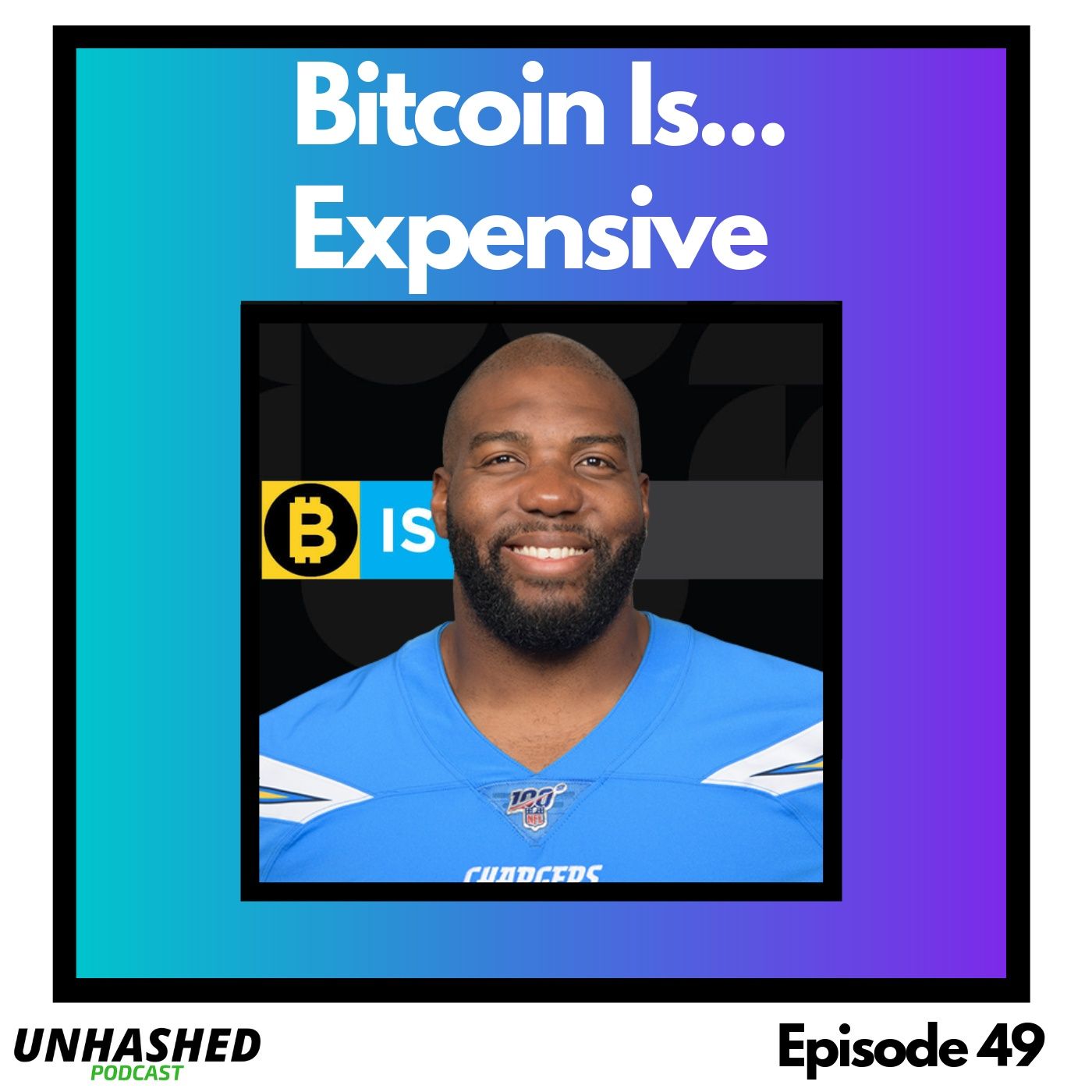 Bitcoin Is...Expensive
2019-09-0501:11:32
1
On this episode of the unhashed podcast: Local Bitcoins has extended its KYC requirements even further. Is this an attempt to get ahead of compliance in order to survive or just an instutional act of seppuku? Colin went to BitcoinIs, a conference aimed at the btc curious, but can a conference asking for $100 a ticket ever attract anyone but a hardcore bitcoiner? And…#Faketoshi has dug himself in the hole even deeper, so just how deep will this hole go?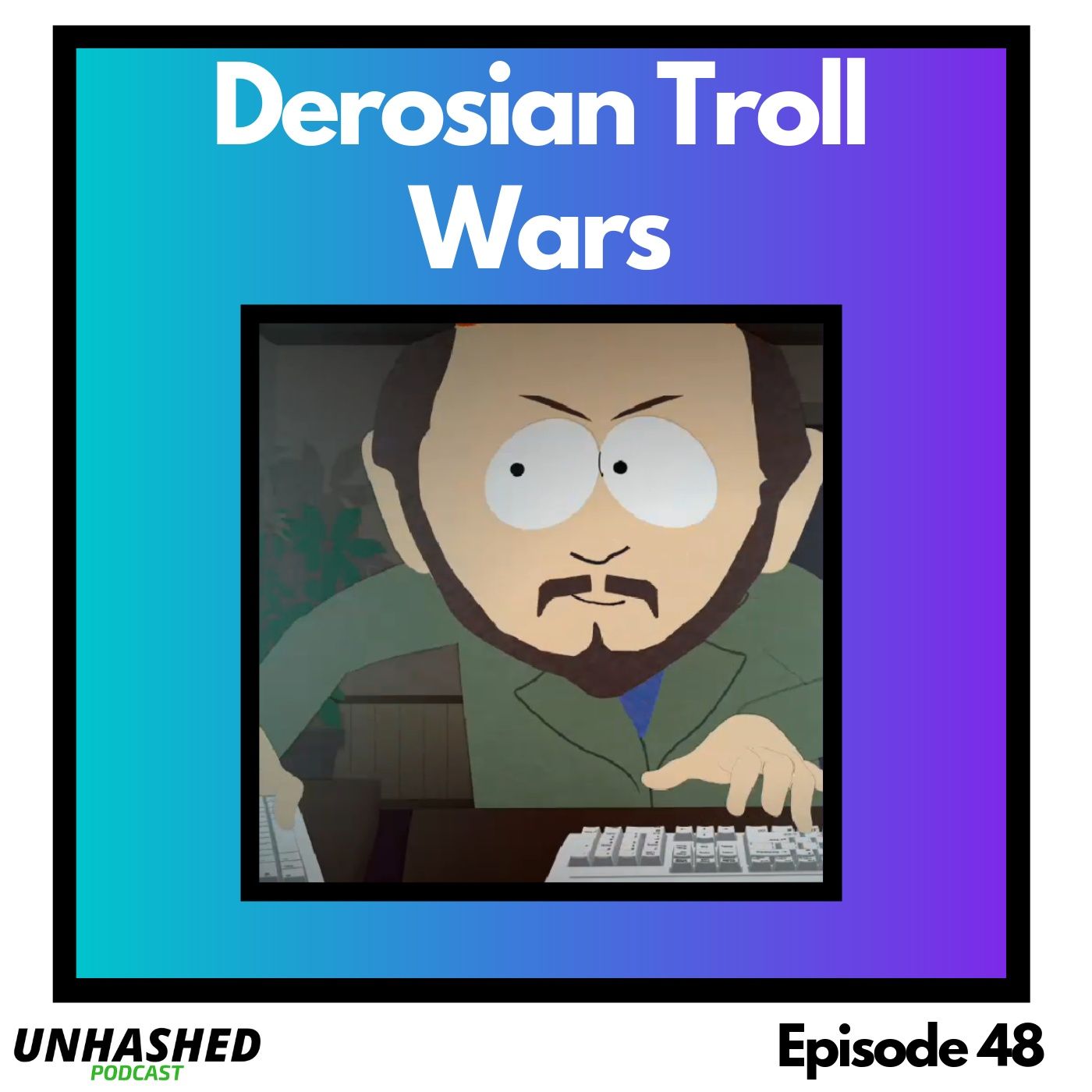 Derosian Troll Wars
2019-08-2901:52:24
On this episode of the unhashed podcast: Bryan recounts his time at BitBlockBoom Conference. Does @bitstein's talk imply meme warfare has reached peak #derosian tactics? Square just hired Matt Corallo which has us wondering what exactly does a company like square have in mind for someone like Matt who could otherwise do whatever he wants? And...The magical crypto friends and key executives at Casa have invested and taken founders rewards in an ERC20 token backed exchange, going against years of ETH antagonism. Is nothing sacred?
On this week's episode of the Unhashed Podcast: We've got Samson Mow, CSO of Blockstream to talk about their latest venture into mining. How can we best decentralize mining, even if it is imperfect? How will we keep running the Bitcoin blockchain when human beings are able to live in multiple universes light years away from each other? And...why does Samson love it so much when you sing happy birthday to him?
On this week's episode of the Unhashed Podcast: Leo Weese of the Hong Kong Bitcoin Association joins us to fill us in on everything that is happening in Hong Kong and its struggle to remain free of China's jackboot. What is the end game for China and Hong Kong, and what are the incentives at play? How has the protest affected everyday life compared to previous protests and what makes this one different? And...how is this conflict affecting Bitcoin?
On this episode of the unhashed podcast: Shit is hitting the fan hard in Hong Kong, and both the HKD and the CNY are dropping considerably to the dollar. The question is: is this good for Bitcoin? $10-30M of Tether is flowing out of Russia and into China everyday. Do Chinese business men really prefer Tether to BTC? We just hit the 2 year anniversary of the User Activated Soft Fork on the Bitcoin Network. To What degree did ASICBoost play a role?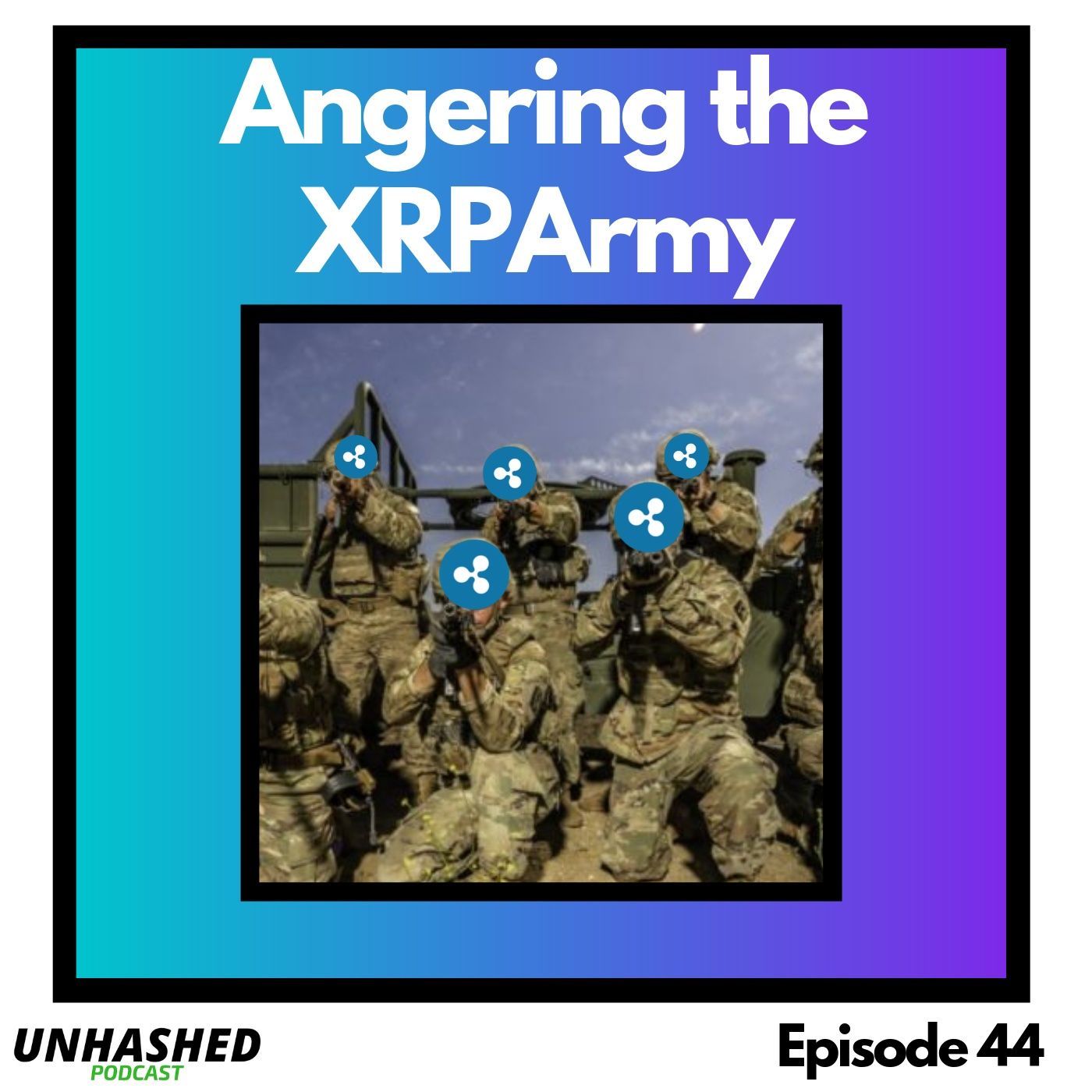 Angering the #XRPArmy
2019-08-0101:43:40
On this episode of the unhashed podcast: Bitcoin rewards platform Lolli was embroiled in a bit of a stink earlier this week. On the advice of their council, they trademarked the phrase "Stacking Sats" in what they called a defensive stance against bad actors using the phrase, which makes me wonder: should I trademark all of the co-hosts nicknames before they are used against us? We pissed off the XRP army by using their blockchain to store podcast soubnd files. What other possible use cases should centralized blockchains not allow its users to do? And...move over Daniel Craig! Is Bitcoin just a giant layer cake?
On this episode of the unhashed podcast, Mario returns to the show from his month-long vision quest, but will we actually cut him out of the podcast will? Ruben tries to teach us everything he knows about drivechains so we aren't totally lost after the last episode with Paul Sports, but will it ever be possible for us chimps to understand what Paul is proposing? And...is Veriblock just professionally spamming the bitcoin network...and even if it is, might that be a good thing?
In this episode of the Unhashed Podcast: Mario is still gone but we have something that is obviously better (cuz what could be worse amirite?) Paul spork is on the show today and he's here to talk peer-to-peer oracles and prediction markets, but can you predict what his opinion will be on whether or not dogecoin is a sidechain of litecoin?
United States