Discover
The Zane Lowe Interview Series
Claim Ownership
The Zane Lowe Interview Series
Author: Apple Music
Subscribed: 403
Played: 3,415
© Apple Inc.
Description
One thing that today's biggest artists have in common: They all speak with Apple Music's Zane Lowe about their lives and the stories behind their songs. Hear why he is the interviewer the biggest stars open up to in these candid, in-depth conversations, now available in full on Apple Podcasts.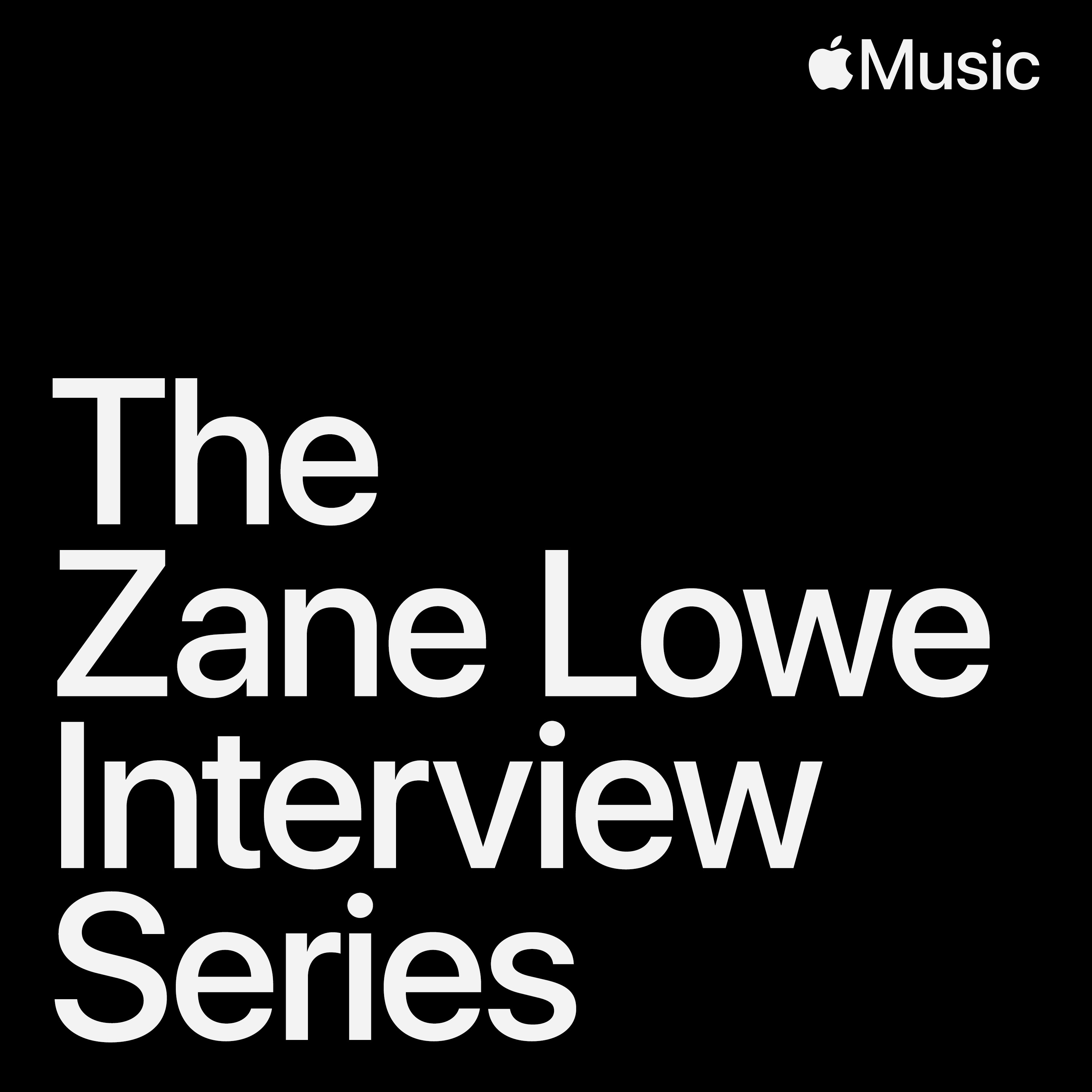 Billy Porter
2020-07-1453:04
In his powerful interview with Zane Lowe, the theater performer, singer, and actor opens up about finding his voice at a young age, coping with and overcoming trauma, and how playing Belize in Tony Kushner's off-Broadway revival of Angels in America changed his life.
Harry Styles
2020-07-1051:24
The singer tells Zane Lowe about cutting loose, finding his footing as a solo artist, and how all that manifested itself in his freewheeling second post-One Direction albm, Fine Line. (11/22/2020)
Sia
2020-07-0250:51
In her revealing interview with Zane Lowe, the pop singer-songwriter, actor, and director opens up about dealing with the trappings of fame, the joys and challenges of adopting two sons, and becoming a grandmother.
Tyler, The Creator
2020-06-2655:48
1
An in-depth discussion covering Tyler's fifth and most accomplished solo album yet, IGOR. (7/18/2019)
Jon Brion
2020-06-1224:20
1
The producer talks through the making of Mac Miller's posthumous release Circles with Zane and reminisces about the late artist's creative and personal growth.
Lady Gaga
2020-05-2801:03:58
Ahead of the release of Chromatica, Lady Gaga sat down for a socially distanced chat with Apple Music's Zane Lowe. In a wide-ranging conversation, they discussed making music as a form of therapy ("my way of dealing with pain is that I write songs"), working with collaborators like Ariana Grande ("this friendship blossomed"), and what she plans to do after the quarantine is lifted ("I'm probably going to go to every gay club that I can find, and hug and kiss every human that I come in contact with").
Hayley Williams
2020-05-2845:42
2
To mark the release of her first solo album, Paramore's Hayley Williams speaks to Apple Music's Zane Lowe about growing up in public and the emotional journey behind her first solo album, Petals for Armor. (5/6/2020)
Justin Bieber
2020-05-2845:45
1
To mark the release of Changes, his first album since 2015's Purpose, Justin Bieber opens up to Apple Music's Zane Lowe about how his faith and his relationship with new wife Hailey Baldwin saved his life and inspired him to make music again. (2/15/2020)
In part two of Zane Lowe's wide-ranging interview with Kanye West at his ranch in Wyoming, the rapper gets candid about his struggles with mental health. He explains how the changes he made in his personal life are reflected in the making of JESUS IS KING, his first release since fully embracing Christianity. (10/24/2019)
On October 22, 2019, Zane Lowe traveled to Kanye West's ranch in Cody, Wyoming. On the eve of the release of his ninth solo project JESUS IS KING, West talked openly about his newfound faith, his hopes and fears for the future, and his entrepreneurship—including his efforts to build sustainable manufacturing in the US for his Yeezy brand. (10/24/2019)
Selena Gomez
2020-05-2847:13
1
The singer opens up to Zane about her personal tribulations and how they factored into the making of her third album, Rare. (1/13/2020)
Billie Eilish
2019-04-1050:22
15
The singer-songwriter details WHEN WE ALL FALL ASLEEP, WHERE DO WE GO? Stream the album on Apple Music: http://apple.co/billie.
United States