Discover
Think Smart with TMFG
Claim Ownership
Author: The McClelland Financial Group of Assante Capital Management Ltd.
Subscribed: 3
Played: 134
© Copyright 2020 All rights reserved.
Description
Take control of your financial destiny with great insights, tips and advice from the team at The McClelland Financial Group of Assante Capital Management Ltd.
The credit market in Canada is now 28 billion dollars. 50% of all Canadians are facing insolvency. How are we functioning with all this debt and what are some of the common and most detrimental mistakes that we make that lead us into this inescapable prison? What is the connection between investing and debt? Discover this and more today on ThinkSmart!
The ins and outs of TFSAs. How to tax allocate your portfolio from interest income from your GICs. How to use REITS to your advantage. Where should your fixed investments and equities live? The tax implications of active investing vs passive investing. How and when to trigger a capital loss. This and More today on ThinkSmart.
Episode 78: ThinkSmart There is no question, taxes are difficult to understand, and most people want to fall asleep the minute you mention them. However, there are many different types of taxation and they all play a significant part in your finances. In fact, the list it seems, is practically endless; from the little-known hydro tax to land transfer and investment taxes. Learn about marginal tax rates, average tax and interest income vs dividend income.  This and More Today on ThinkSmart!
Inflation plays an enormous role in the stability of your financial future. There are adjustments and best practices that are required to keep your portfolio in check with the pace of inflation. Know for sure how you are invested and that you will have peace of mind in retirement. Learn This and More Today on ThinkSmart!
Inflation is that incremental little evil that sneaks up on you when you are not looking. Inflation rates seem in many ways to have a mind all of their own. Why is it that we see this confounding lack of consistency in so many areas; from housing to automobiles. Is it simply luxury items that fall victim to this unscrupulous rate of increase or is it more prevalent than we think? Are you certain that how you have your money invested will be able to keep up? We explore this and more today on ThinkSmart!
Join us for the third and final part of our interview series with Dr. Riley Moynes as he discusses his latest book; "The Ten Lessons: How You Too Can Squeeze All the Juice Out of Retirement". What is the secret to a successful retirement? Reinvent yourself. Finding your purpose in retirement and contributing your unique knowledge to create a rich and vibrant community, can help you to have an amazing sense of satisfaction in this extraordinary time of your life.Learn This and More Today on ThinkSmart.
What is it that equals a successful retirement? You may be surprised to hear that it's not only about financial success. 10,000 people are retiring every day in North America and in this modern age that can mean that 1/3 of your life is spent in retirement.Dr. Riley Moynes discusses in detail "The Four Phases of Retirement". Listen, as we journey through part 2 of his discoveries in this three part series on financial education and retirement. We explore this and more today on ThinkSmart!
The life and times of Dr. Riley Moynes; his work for many years in the field of education, as a teacher, a consultant to various schoolboards and even to the Royal Ontario Museum. In speaking with Dr. Moynes one thing is clear he has always been passionate about education and learning. He took his first major steps as a financial educator with the writing of his book "The Money Coach". Listen as we journey through his discoveries in this three part series on financial education and retirement. We explore this and more today on ThinkSmart!
What impact will the Presidential election have on the financial markets? Taking a look back at the history and data, what are we able to predict for the future of world economies?Which party has consistently been more successful over time at providing better market returns? We look at the many factors that define profitability in one election year vs another. From FDR to Obama what has the office of the President been able to contribute to the nation's wealth.We explore this and more today on ThinkSmart!
Over the years we have worked with many Canadian families and multiple generations within those families. We have found that some of the key factors to generational financial success is often found by creating a supportive open environment for families to communicate in addition to a well organized and executed plan. The ability to clearly understand the needs of parents, children and grandparents can allow for easy life transitions. Whether it's buying a home, selling a family cottage, opening a trust account for your grandchildren or settling an estate. Join us today as we discuss in detail what we do as family advisors to help create that legacy. 
For many of us apps have become so much a part of our lives and there is no debate; the benefits are tremendous.Apps are changing our personal and business lives by freeing us up from tedious often repetitive tasks as well as teaching us new ways to create and explore. Join us as Rob and Mike discuss a few of the apps they love and what makes them both fun and useful.
There are many different types of bonds; government bonds, corporate bonds, treasury bills, AAA bonds, long term and short term bonds. Advisors Rob McClelland and Mike Connon walk you through the bond world and discuss the advantages and disadvantages of various bond strategies; including tax implications and what role they should play in your portfolio. Are your bonds hedged or not? How does the yield curve work? We explore this and more today on ThinkSmart!
With interest rates at the lowest they have been in 200 years; is the 4% retirement income withdrawal rule dated? Experts say past investment results cannot predict future returns; is that important? What are the rules around withdrawal percentages and what is a safe amount for you to consider? This and More Today on ThinkSmart!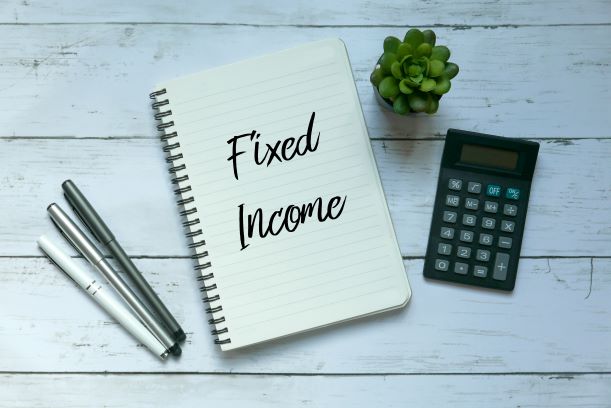 Deutsche Bank published a report announcing the lowest bond yields in over 200 years; so what's the point? Most portfolios are built with some portion of fixed income. We look back at 94 years of data to examine if bonds are needed in the modern portfolio and what, if any options you may have.We explore this and more today on ThinkSmart!
Is it really such a bad idea to tax the super-rich to help pay for COVID-19? Are we better-off paying our debt or letting some of the greatest minds of our time reinvest in our future as a species. Join us as we discuss the controversial and uber-rich Elon Musk, the unassuming Bill Gates and the Steve Jobs legacy and their contributions to the world.
As value stocks continue to underperform and growth stocks continue to outperform how much should you overweight your portfolio? The lure of the NASDAQ and extreme growth tech companies; is the expense of their stock price worth the investment and can it maintain for the long term? As we struggle to recover and look for new direction after the COVID correction what is the right choice?
Over the years our toughest clients have had a huge impact on shaping how we do business. Sharing with us their own expertise or simply their honest feedback has enabled us to consistently grow, stay relevant and at the top of our game. From pushing to find lower cost management solutions and learn the ins and outs of creating trusts; it's these demanding individuals who have made us who we are today.We explore this and more today on ThinkSmart!
Getting cash out of the system; the good and bad of cash and the move to digital. The emergence of COVID-19 has made us rethink our need for cash. Our thoughts on how the elimination of cash could  contribute to the reduction of government debt and encourage a stronger GDP resulting in more investment dollars into the Canadian market. By removing cash and creating a digital transaction record could we begin to put pressure on the illegal drug, arms and sex trade industries. As well as how embracing digital payment systems can really start to simplify your life. We explore this and more today on ThinkSmart!
Taking advice from an expert is always the recommended course of action but when it comes to your hard earned dollars it seems often the most difficult advice to receive. As fee-based advisors we sit on the same side of the table; if you succeed we succeed, likewise when you are unsuccessful we share in that financial loss. Today we highlight some of the areas we find the most difficult to give advice on and yet where we find it may be most useful to you; the conversion to cash, rebalancing, the hot stock tip, too much debt and to TFSA or not to TFSA. This and more today on ThinkSmart.
Learning with some of the best and brightest entrepreneurs from around the world.Hear how they are tackling change and their surprising view of the future.The Strategic Coach has been a big part of our entrepreneurial spirit for many decades,from it we have learned a sense of accountability for each of our actions among many other best practices. This and More Today on ThinkSmart 
United States