Discover
Think Smart with TMFG
Claim Ownership
Author: The McClelland Financial Group of Assante Capital Management Ltd.
Subscribed: 2
Played: 45
Description
Take control of your financial destiny with great insights, tips and advice from the team at The McClelland Financial Group of Assante Capital Management Ltd.
The Cobbler's Children Have No ShoesEpisode 45 : ThinkSmartWe also need to follow this idea of taking advice. What are we learning to do to keep up with our current lives?There is no miracle solution it's a combination of a lot of best practices. This and more today on ThinkSmart.
What are we doing right? We were early adopters of diversification and balanced portfolios long before they were widely available. We determined that higher risk tolerance over time did outperform for our clients. We became leaders in fee based advice which translated into client-centric advice not bottom line advice. This and more today on ThinkSmart .
Simplifying your "whole life" becomes less of a want and more of a need as we age. Rob and Mike discuss the pros and cons of illiquid assets, real estate, capital losses, power of attorneys and more. Today on ThinkSmart.
We've definitely made some bad judgement calls over the years. From holding bad positions too long to appeasing  a client and going against our own advice. We've learned a lot along the way. This and more today on ThinkSmart.
Some of the big investment mistakes we have made over the years. Including; Labour Sponsored Funds; bottom of the barrel companies looking for venture capital. Oil and Gas investments hit with Capital Gains and other complications, Illiquid Balance Property Funds and the Dot Com bubble. This and more today on Thinksmart.
The reality is we are all getting older. Old age can seem to creep up on us without us even realizing it's happening. There are some important steps to take to insure that your future self is ok. There are a ton of things you can do to make things easier during difficult times. This and more today on ThinkSmart.
Trending towards tech is great for everyone. AI is working to make the Index and markets more efficient and saving us all money. More people are leaning towards global and diversified portfolios. What is Factor investing and what are the benefits of this and Evidence-Based investing? What has replaced the pension plans of the past?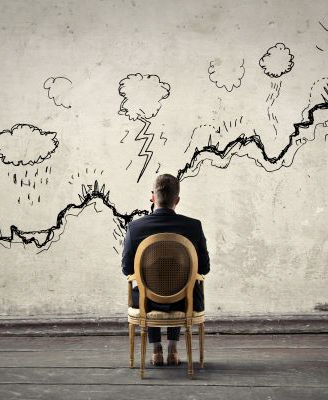 Real life just happens; whether it's a divorce, a marriage, illness or even a death in the family. Having an advisor can help you ride the rough tides of life.  This and more Today on Thinksmart.
What may be coming down the pipe? Is a recession still looming on the horizon? Which direction are interest rates going? Beyond Meat's stock prices to hit a record high? Dropping Stock Prices, President Trump, Brexit Resolved.Can we predict it?
Global attitudes towards retirement are changing. Managing expectations of retirement income; it may be a little different than what you had in mind. How gov't dependency may be crippling for future generations of retirees. How living longer is affecting our short and long term goals. This and more today on ThinkSmart.
A rundown on the tax advantages of different account types from Open to RESPs. When, how and why to RRIF. Capital gains and taxation.
Inflation and the new TFSA rate for 2020. Moving money between accounts only increases cashflow and pseudo savings, not true savings. Learn the art and best practices for creating real savings for retirement. The more you make the harder saving money can be. Curb bad spending habits and create a healthy financial future with today's tips and tricks from ThinkSmart.
Our opinions on the recent move of oil and gas giant Encana south of the border; Job losses to the Canadian economy, the future of oil and gas in Canada, advancements in the auto industry and what impacts they may have and the future of transportation. This and more today on ThinkSmart.
Technology has had a huge impact on financial services. Market efficiencies are translating into enormous benefits for clients. Listen here today for more insights in part 2 of our debrief of DFA's Charlotte, NC conference. 
Charlotte North Carolina 2nd largest U.S. financial center plays host to the annual DFA conference. A company that aims out do even their best, 30 years on. What strategies and growth are we seeing in new portfolios? What is it about this company that helps them thrive in excellence.  
Key principles to improve your investment success. Practice smart diversification to manage risk. Avoid timing the market to maximize your returns. Managing your emotions can be a struggle when it comes to your investments. This and more today on ThinkSmart.
The key principles that increase the odds of success as an investor. Enhance market pricing, what does that mean? Don't try to outguess the market. What does data 20 years out tell us? Resisting change based on past performance: can you guess which one is the superstar? Letting the market work for you, does it actually work that way? What are the drivers of returns and how can you get them to work in your favour?  
Today on ThinkSmart. Becoming a good client requires a great advisor. The importance of having sound advice and taking it. Savers vs. spenders and what it can mean to the future of your plan. The importance of goal setting and finally, muffins, are they really where it's at?  
What we learned from Preet Banerjee, acclaimed Globe and Mail columnist, behavioural finance consultant and host of Million Dollar Neighbourhood. Do survival instincts kick in when they really shouldn't? What generation is surprisingly carrying the largest portion of debt today? Is the recession actually old news? What is anchoring? This and more today on ThinkSmart.
How expensive is post-secondary education today? What do you really need to have saved to cover the cost of kids' education? Are there actually solutions to help offset the financial strain on families? This and more today on ThinkSmart.
United States