Discover
Train Like You Listen
Claim Ownership
If they made a "Law & Order"-style television series about the world of learning and development, one of the characters might be based upon Kevin Yates, a real-life L&D detective who is constantly in search of the impact and value of training initiatives.
When you pick up a book, sometimes all you want is information, or perhaps you just want to be entertained. If you truly want to improve your skills based on what you've read, Alaina Szlachta shares on this podcast the 5-step process you may want to take.
In a recent conversation with Vyond's Manager of Communications, Kevin Doherty, we discussed some ways that animation can be a powerful element in any instructional designer's bag of tricks.
Do SMEs need to know about adult learning and levels of evaluation in order to be effective trainers? Ajay Pangarkar shares his thoughts on how you can help your colleagues and other SMEs be more effective, including some insights on how much "non-training" and "non-presentation skills" content is important.
"Easter Eggs" are a game element that can bring randomness, joy and delight to training programs. They're "next level" instructional design elements that can offer surprising new ways for learners to access content. Join us as we learn all about the history and practice of using "Easter Eggs" from game/gamification expert, Karl Kapp.
As the fog of 2020 burns off and a slightly clearer picture of what 2021 could have in store for us takes shape, Donald Taylor offers some insights from innovators and early adopters across industries to offer some insights on what trends learning professionals should be keeping an eye on.
Think charisma and good instructional design are enough to make up for mediocre visual design? Think again. Connie Malamed, Chief Mentor at Mastering Instructional Design and publisher of The Elearning Coach website suggests that we can be doing better when it comes to visual design.
TechChange CEO Nick Martin shares with the Train Like You Listen podcast how he has been leveraging technology to make learning easier in some of the hardest to reach places in this world. This podcast features some technologies that are really fun to SEE, so you can visit the Train Like a Champion blog to see video of this podcast episode as well, which we hope will inspire you as you look to make your virtual learning feel a little less virtual.
Lorri Freifeld, Editor-in-Chief of Training magazine, offers some advice on how to spot a true trend from a shiny object, and how to get the biggest bang for your own professional development buck.
Rance Greene, author of "Instructional Story Design: Develop Stories that Train", shares his thoughts on why stories are such a powerful training device, whether stories are appropriate for every topic and how to rein in the desire to share every detail in a story.
When someone tells you they need a training course developed, is your first response: "Ok, by when do you need it?" or is your first response: "Why?" Asking the right questions can help make sure you deliver the best solution. Train Like You Listen sits down with Jeni Johnson, Senior Instructional designer at Traliant , to learn about her approach to training design and when it might be appropriate to use something other than a formal course to help others get their jobs done better.
This week on Train Like You Listen we feature games and gamification expert Karl Kapp, who offers some insights on the differences between games and gamification, suggests that a game need not be "fun" in order for learning to take place, and shares his preference on competitive vs. cooperative games.
What potential does artificial intelligence (AI) have to change the way we think about learning and development? Margie Meacham of Learningtogogo.info discusses.
How long does it take to develop training? On the 50th episode of Train Like You Listen, learning strategist and author Robyn Defelice joins Brian to discuss the insights gained from her 14 years researching this topic.
Take the mystery out of organizational learning initiatives with practical advice from learning and development experts Gus Curran and Rachel Gathagu from Humentum.
We've talked in this blog about the need for diversity and inclusion in the learning and development field and have talked about the impact that learning and development professionals can have through their training initiatives. As we celebrate the legacy of Dr. Martin Luther King, Jr., it feels like a good time to share the conversation Brian had with Natalie Mazzie from F5 about the realities of doing the work of promoting diversity and inclusion in the workplace.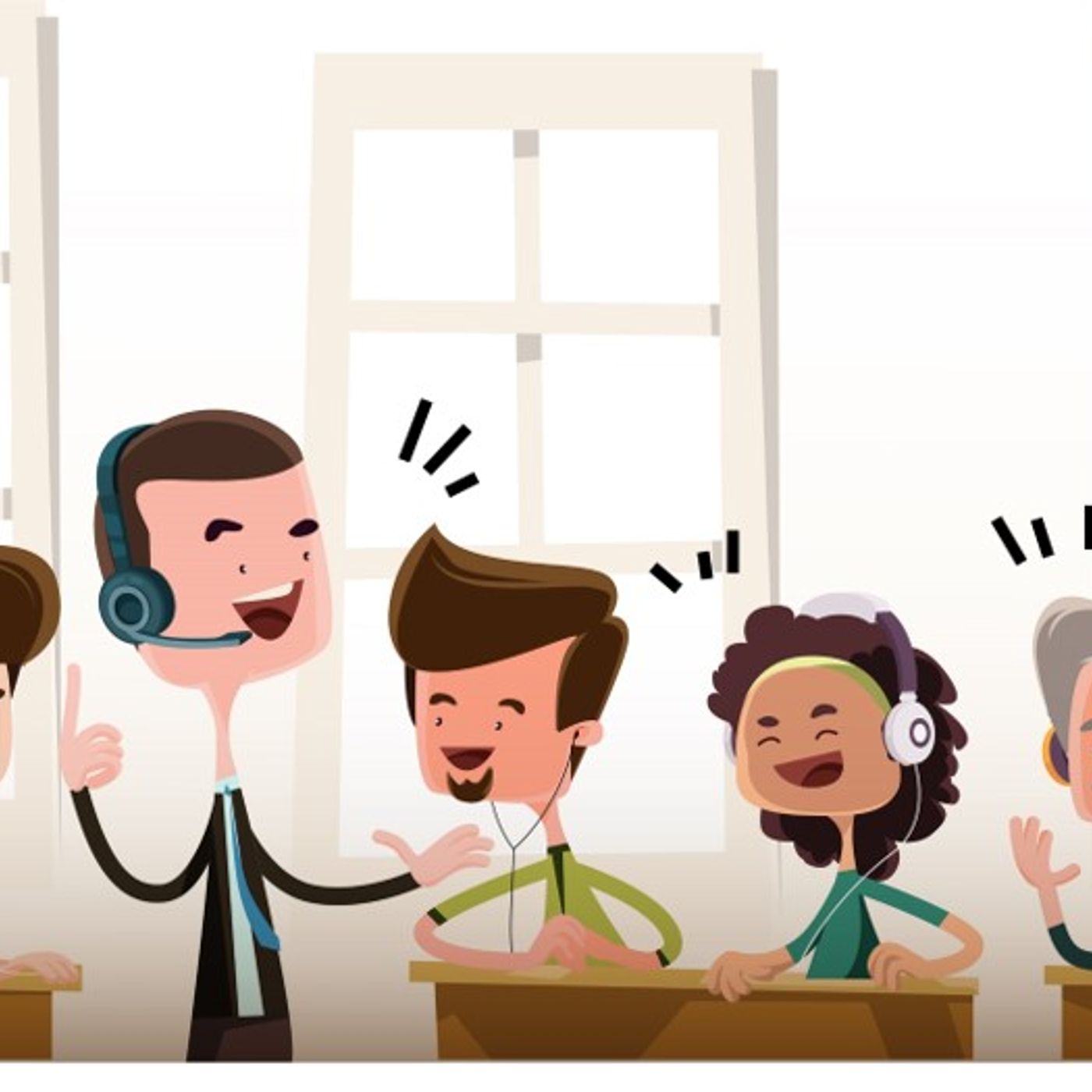 If you follow TED talks on instructional design, you likely have watched or heard Melissa Marshall's TED talk "Talk Nerdy to Me." During her compelling talk (with over 2.6 million views!), she discusses making technical presentations accessible to anyone in the audience without compromising the integrity or talking down to the more technical audience members. Melissa took some time this week, with the Train Like You Listen podcast, to elaborate on her technical presentation approach. During this short conversation, she dives a bit deeper into some thoughts she has about good instruction when working with technical content.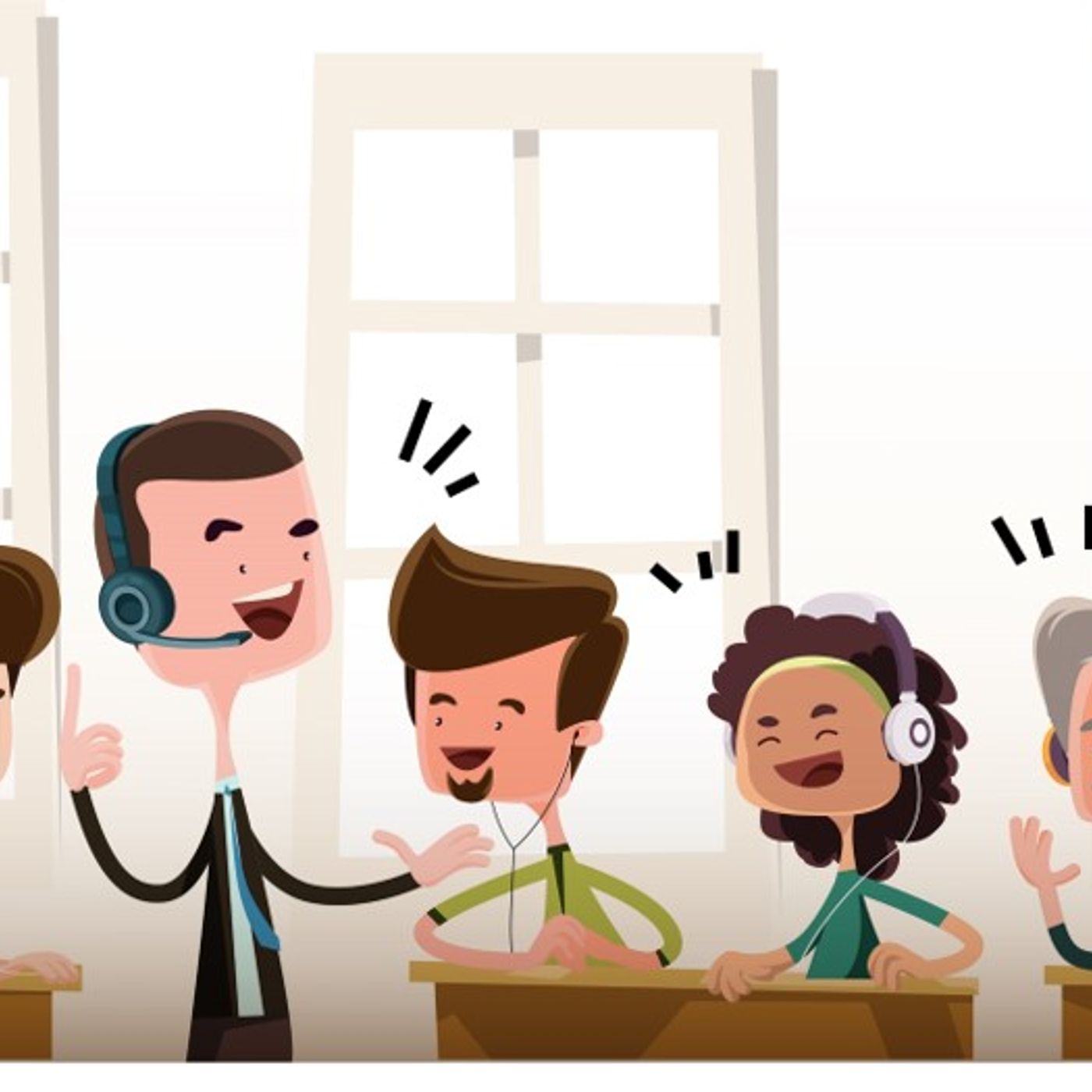 On the first Train Like You Listen podcast of 2021, Brian talks to David Vance and Peggy Parskey from the Center for Talent Reporting and authors of Measurement Demystified, Creating Your L&D Measurement, Analytics and Reporting Strategy to find out more about how to measure training programs.
Many of us who have worked remotely had little to get used to with the new virtual meeting culture. Fast adapters are common with any technology, and those adapters will sing the praises, and even write books on the application of these tools before their are heavily used by everyone. Kassy LaBorie is one of the early adopters for virtual tools like Zoom, Teams, etc… as a remote training tool. On this week's Train Like You Listen podcast, Kassy joins us again to share some insights on virtual instructor-led training after a year where many of us were unexpected thrust into adapting these tools.
GIF are more than just funny reactions to a group chat or a cleaver way to say it is Friday. These short, looped videos can be used to communicate information quickly, in an accessible way. On this week's podcast, George Hanshaw , Director of eLearning Operations at Los Angeles Pacific University, sits down with us to talk about the application of GIFs in training.
United States