Discover
Train Like You Listen
Claim Ownership
We face monsters every day as training professionals. They cannot be tackled the same ways the stories of our past have taught us to tame mysterious beasts. They lurk right in front of us; on our computer screen, on our social media accounts, in our books. Staying home cannot protect us from these monsters! This week on the Train Like You Listen podcast, Mad Scientist Clark Quinn, Ph. D, Executive Director at Quinnovation, joins us to spot and fight the monsters that plague so many in our industry.
The more we can access our learners, the more likely we are to be successful in our training outcomes. This week on the Train Like you Listen podcast, Amy Lou Abernethy, President, Co-Founder and Chief Learning Strategist at Amp Creative, stops by to talk to us about how we can use learning campaigns to increase learner engagement and promote a learning culture.
As trainers, we often talk about wearing more that one hat at work. But how do you know how to navigate all of the challenges that you face when you don't have a big team? Emily Wood, author of ELearning Department of One, joins us on the Train Like You Listen podcast this week to share some resources and tips for small eLearning departments.
Do you walk into every training development project knowing exactly what needs to happen to make it a success? If you are like me, probably not. As a junior trainer, a lot of my lessons were learned from failure and feedback. While those are wonderful ways to learn, it isn't always ideal to put yourself or your team at risk for failure if it can be avoided. Is there a way to be proactive about troubleshooting your next training event?Sophie Oberstein, author, coach, adjunct professor, and L&OD consultant joins us on The Train Like You Listen podcast this week to talk about how you can find solutions to training problems. Make sure to check out her book, Troubleshooting for Trainers, which available October 6, 2020
acilitating and training people, young or adult, to be curious is important, but is it really an outcome that can be trained and measured? On this week's podcast, we talk to Bethany Kline from www.Rover.com about her approach to training learners how to be curious how she applies her methods to scale innovation across an organization.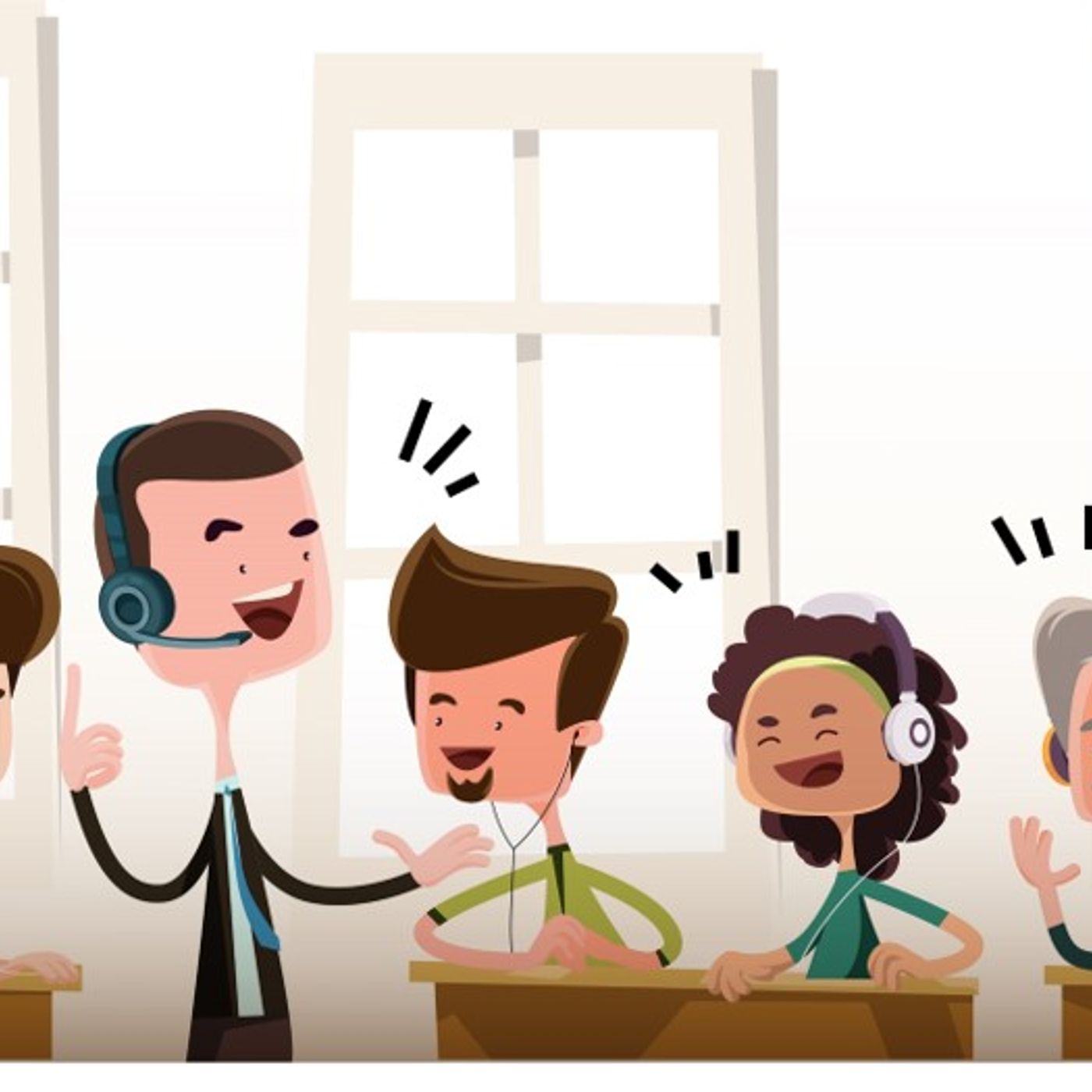 When it comes to engaging learners, finding the magical formula can seem like catching a mythical creature. In theory, it is absolutely attainable, however, in practice, unexpected obstacles abound. Speaking of rare encounters, on this week's podcast, Brian meets Cara North for the first time to talk about her approach to unlocking learner engagement. During this episode, she talks about the three-legged stool of engagement and why it is important not to put all of your weight on one leg, why content will always rule, and some tips and tricks to engaging learners.
Most trainers have a love/hate relationship with PowerPoint. Why is that? There are probably a lot of reasons, but one reason I see over and over is that many trainers are taking the wrong approach to creating PowerPoint slides. Mike Parkinson is not only the founder of Billion Dollar Graphics and author of A Trainer's Guide to PowerPoint, he is also one of only 36 Microsoft PowerPoint MVPs in the world! This week, he took some time with the Train Like You Listen podcast to really dig in to how to create engaging and effective PowerPoint slides. During this podcast, we discuss the number one issues that experts see when users open this tool, why a simple mind map can help you become a better PowerPoint designer, and how to approach building a good slide.
This week on the Train Like You Listen podcast, Marci Morford, manager of onboarding, culture, and innovation programs at Salesforce stops by to talk about how to properly apply gamification to training. Marci and Brian worked together to build an on-boarding game that took new-hires through a days-long game to acclimate to their new roles. She takes some time to cover a few examples of game that work in training, how to find inspiration to gamify your next training, and discusses the why the dynamics, mechanics, and components of a game are play a huge role in game play success.
If you have been in training for more than a few years, it is likely you are familiar with the Ken Blanchard Companies. The Ken Blanchard Companies have more than 40 years of in-person training experience and are a power-house of instructor-led training. Like many other companies, this group of individuals is looking forward to more agile approach to training development as our world shifts to new approaches to training.In episode 31 of the Train Like You Listen podcast, we sit down with Britney Cole, Associate Vice President, Solution Architecture and Innovation Strategy at The Ken Blanchard Companies, to talk about how they have used a pandemic to find a new approach to training development knowing that things can change drastically from the start of a project to the end of one, or as an evergreen training needs to fit a new modality.  Britney takes some time to discuss how she and her team used their puzzle pieces to fit various modalities and how the companies look forward to new processes base on what they have learned in recent months.
Voice-activated digital assistants are household items for many of us. Smartphones, speakers, even watches can be voice-activated to help us with any number of things. My mom and her 81-year-old neighbor spent the weekend setting up and activating skills for several smart speakers in her house. They set up entertainment, reminders, asked questions, and set up some safety features. What else can we do with devices with a voice user interface?On episode 30 of Train Like You Listen, Myra Roldan, author of Design A Voice User Interface, sits down with us to talk about how she leverages voice user interfaces as a training tool. In this short podcast, Myra helps us to understand more about what a voice user interface is and some examples of how they can be used to train in a variety of situations. For more information from Myra, be sure to visit her website http://myraroldan.tk/.
Conference season is coming up! What do conferences look like during the time of Covid-19? One of our favorite conferences, Learnapalooza, is taking things virtual this year and we sat down with Chief Innovator Erin Peterschick to hear what her and her team are planning.This conference is typically set in the Seattle area, and offers an affordable and engaging conference experience. Facing the disruption of Covid-19, Erin and her team have moved quickly to creating a virtual experience accessible by anyone while still keeping the cost reasonable. To learn more about the speakers, panels, and engaging activities at  Learnapalooza, please visit LapJam 2020 or keep up with real time updates on their Twitter feed.
Recessions and economic downturns happen. Many of us have worked - or tried to work - through more than one economic downturn. As training departments tend to be small compared to other departments, how do we stay relevant in tough economic times?Chris Pirie from the Learning Futures Group sits down with the Train Like You Listen team this week to give us a little history on his experiences in training department during economic downturns. He takes some time to discuss how this economy is different than others in his experience, and what the business case is for learning and development, no matter what the economy.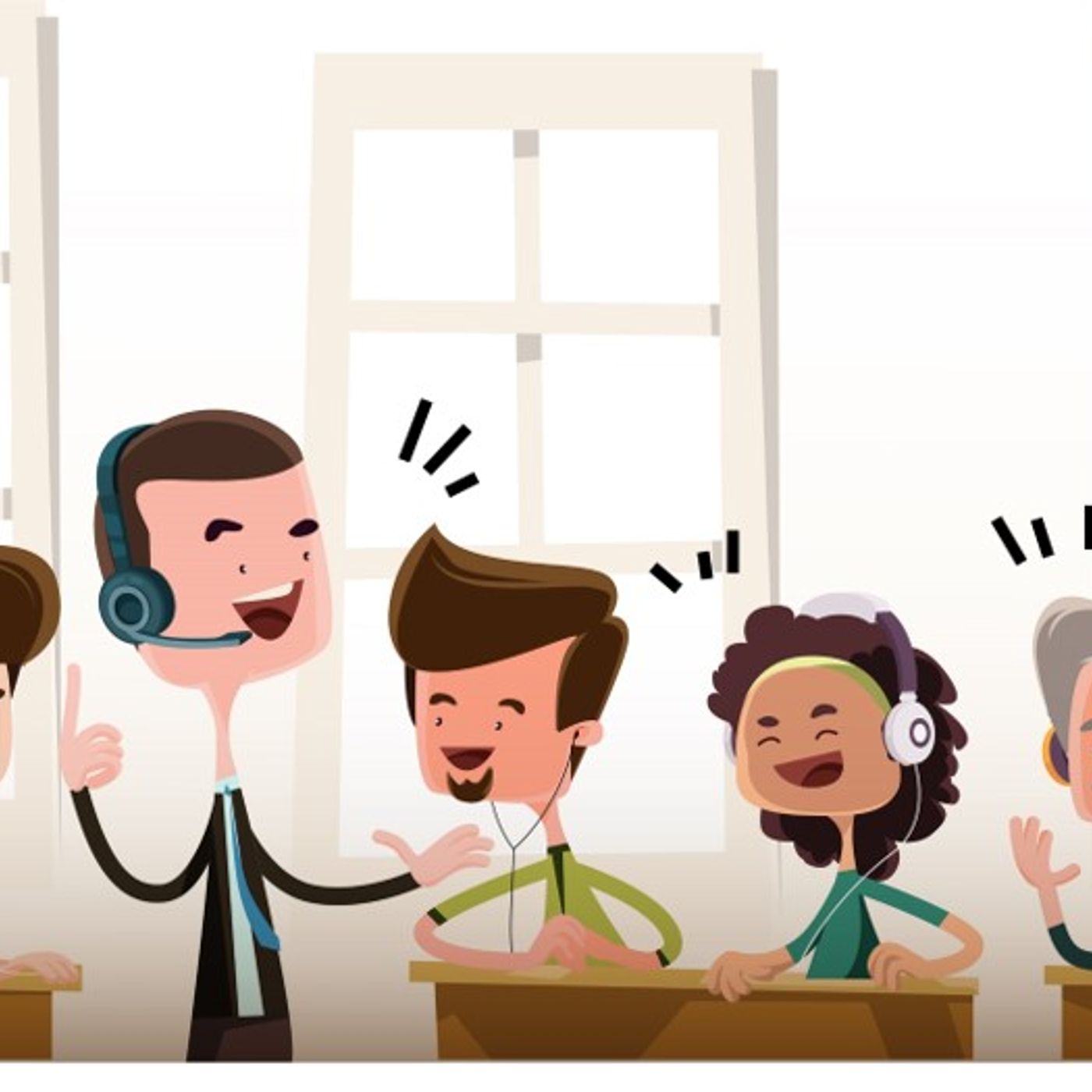 Training isn't created in a vacuum. Many learning professionals spend hours reading about and looking for inspiration and the latest trends in design and development. There are a few key people in our industry who are interested in helping all of us move forward and push the limits of engaging and creative training. Award winning eLearning developer Ashley Chiasson is one of those people.On Train Like You Listen this week, we sit down with Ashley to talk about how she found success in her role. Ashley shares the story of how she got started, like many of us, in a circuitous way, how she approaches stake-holders with differing visions, and she takes some time to shares some great resources!
Nobody knows what the world will look like in a few weeks, months, or years. One thing is for sure, there is a drastic increase in virtual tools to facilitate meetings, and we need to be successful working with them. This time has shown many of us that virtual meetings may well be a working for many more of us than we ever anticipated. Now that we have the tools to do it, we somewhat expect our colleagues and coworkers to intuitively know how to create engaging experiences with these tools. Has that been your experience?This week on the podcast, we talk to Lauren Wescott and Tim Waxenfelter about how they are leading a team to release a new version of Soapbox to create engaging virtual training in just a few minutes. The Endurance Learning team talks about how we moved from a tool that prioritized the instructor-led experience to a virtual experience, some lessons we learned, and what to expect from Soapbox in the near future.
The Learning and Development community is not always easy to break into. Even in an office setting with a relatively large training team, finding one's connection into the community can be a herculean purist.In this week's podcast, we talk to someone who works hard to solve this problem. Bianca Woods of the Learning Guild discusses how to leverage free tools like Twitter to connect with like-minded, or maybe like-questioned - groups of people who have regular discussions about topics in our industry.
How did you get into training and development? Did you study for this job in school? Or, like many of us, did you find your way here unexpectedly? No matter how you wound up in your role, you started the same way we all did, green and looking for resources and a community to help you along this path.This week, we take a deep dive into getting started as an eLearning developer on the Train Like You Listen podcast. Anne Gerken, Communications Specialist at State of Montana's Gambling Control Division, talks to us about her journey to eLearning development. During this podcast, we talk about resources, inspiration, and Anne gives us some advice she has taken to make her projects successful.
The first day on a new job can be daunting. People are walking into a group who have already established relationships with each other and found their place a company. Like being the new kid at school, new employees may feel lost and out of place before even walking through the doors of the organization; virtually or physically.This week on the Train Like You Listen podcast, Marci Morford, manager of onboarding, culture, and innovation programs at Salesorce, spends some time with us to discuss onboarding. During this podcast, she takes this time to discuss onboarding as a concept, how to use that concept to set practical goals for new-hires. She takes some time to  highlight important moments for new employees to consider when designing an onboarding program, gives us advise on how to design an effective program, and explains what needs to be asked of  managers to make these program successful.
What value can learning and development folks get from being more active on social media? Well one opportunity is to talk with people like Mike Taylor from Mike-Taylor.org about all of the cool things he finds on the internet. You can also geek out with Brian Washburn about all things training and development, or Heather Snyder about eLearning design and development. You can virtually talk to anyone in our industry with a quick post.In this week's podcast, we talk to Mike Taylor about how he found his way into social media and how he now uses it as a tool for himself and to share information with others. On our 22nd episode on the Train Like You Listen podcast, we learn more about how to get started with social media, who to follow, and what effect it can have on networking in-person.
How do you move forward when a project challenges you and you don't see a clear way to move forward? On the podcast this week, Brian sits down with his colleague and Director of Instructional Design at Endurance Learning, Heather Snyder to dig into this topic. During this chat, they discuss some challenges they encounter during the training development process and how they can be addressed. Heather and Brian talk about a few recent projects and how they made them successful, some resources they use when they are stuck, and why and how to ask for help.
What does training look like in a COVID-19 or even post-COVID-19 world?  A lot of people are talking about how their jobs are changing. Whether it be working from home, adapting to new norms, or changing their skill set as an essential worker, these changes are impacting the way we work and how we approach and embrace technology.In this week's podcast, we sit down with Brent Schlenker of the Instructional Designers In Offices Drinking Coffee Crowdcast (better known as IDIODC) to gather some of his thoughts on workplace change as a result of the pandemic. Brent took some time with us to point out some interesting trends we didn't expect, share some wisdom about how to up-skill as we move forward, and  gives us advise on how to be successful in your own carrer.You can join Brent every Wednesday morning on the IDIODC Crowdcast to learn more about his colleagues and his perspective on learning and development. If you can't make it on Wednesday mornings, all Crowdcasts are recorded and available on the DominKnow Crowdcast page.
United States