Discover
Tumble Science Podcast for Kids
Tumble Science Podcast for Kids
Author: Tumble Media / Gen-Z Media
Subscribed: 20,520
Played: 121,564
© All Rights Reserved 760770
Description
Exploring stories of science discovery. Tumble is a science podcast created to be enjoyed by the entire family. Hosted & produced by Lindsay Patterson (science journalist) & Marshall Escamilla (teacher). Visit www.sciencepodcastforkids.com for more information and educational content.
What happens when a baby falcon meets a balloon telescope in an old Wild West town? An astrophysics animal adventure, of course! Erika Hamden is an astrophysicist who's attempting to launch a space balloon telescope called FIREBall, an experiment to study distant galaxies. But her mission to the stratosphere leads her to wild nature, when a baby falcon falls out of its nest and onto the telescope. It turns out, launches don't always go as planned.  To learn more about Erika and FIREBall, listen to our bonus interview episode on Patreon! It's available to Tumble fans who pledge just $1 or more a month. Pledge today at patreon.com/tumblepodcast.  Plus, there are free educational resources for this episode on our blog, at sciencepodcastforkids.com.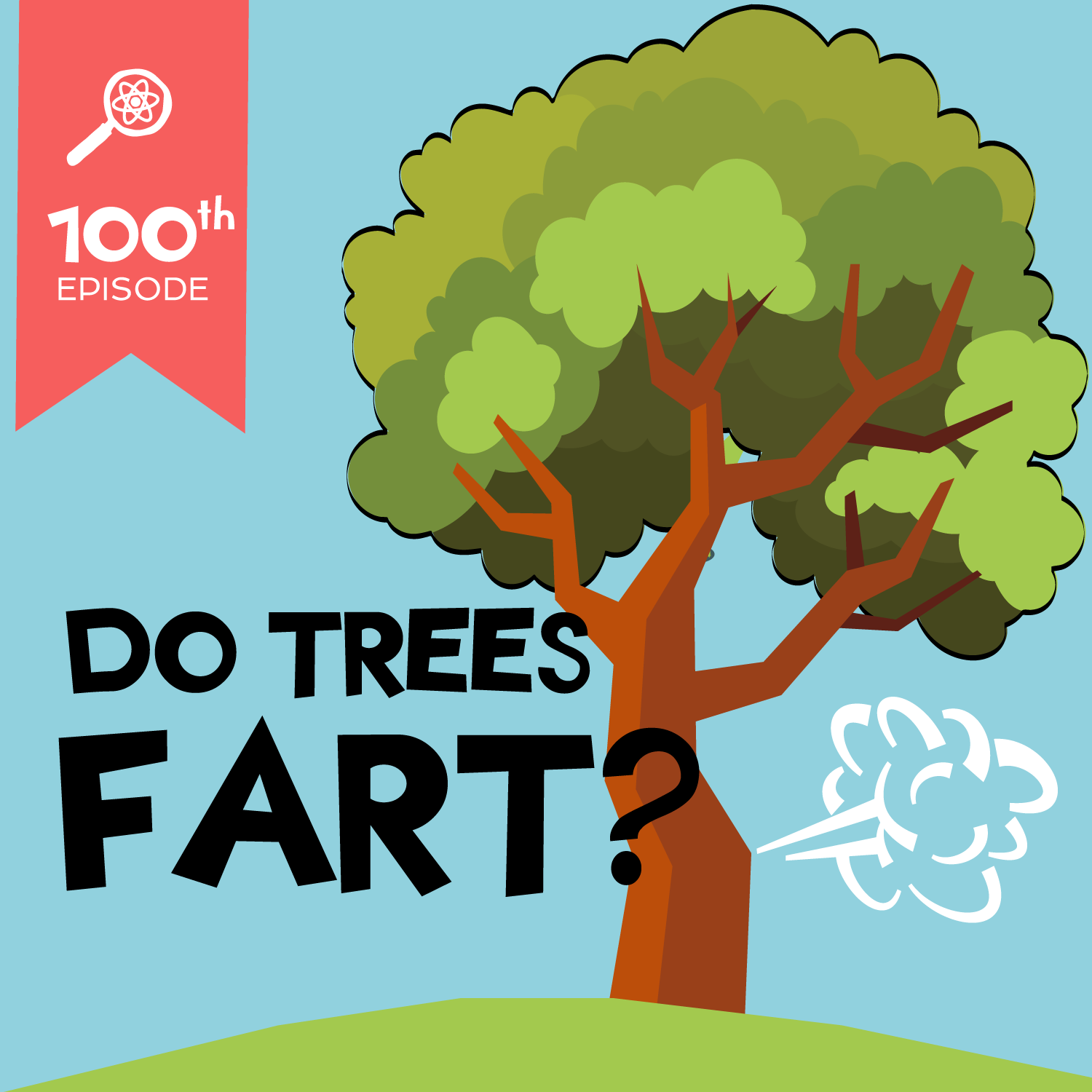 Do trees fart? It's a question that stumped scientists, and sends us on a journey to some serious science! Come with us as we ponder if trees are butts, whether farts are defined by gas or digestive systems, and why "even the smallest fart counts."  You'll meet Mary Heskel, a plant biologist who wonders if she's accidentally been studying tree farts, and Melinda Martinez, who studies climate change and identifies as a tree fart scientist. You'll also hear from Tumble fans celebrating the fact that THIS IS OUR 100th ORIGINAL EPISODE! From the bottom of our hearts, thank you for listening! We hope you'll stick around for the next hundred science stories! Listen to our bonus interview episode about tree fart research with Melinda Martinez, available to Patrons who pledge $1/month on patreon.com/tumblepodcast.  Find more resources (including tree farts being set on fire!) on the blog about this episode on our website, sciencepodcastforkids.com.
Do you love fossils and dinosaurs? Let us introduce you to Myria Perez, a paleontology-obsessed kid who grew up to get her dream job! Myria is a 24 year old fossil preparator, which means she prepares fossils to study and display in museums. She shares her journey of how a visit to her local museum set her on the path to follow her dino dreams.  Myria is an If/Then Ambassador. IF/THEN seeks to further advance women in science, technology, engineering and math (STEM) by empowering current innovators and inspiring the next generation of pioneers. This episode is supported by an If/Then mini grant. Curious to learn more about Myria's journey and her work? Listen to our bonus interview episode with her on Patreon! Available for Patrons who support Tumble at the $1/ level or higher! Pledge at patreon.com/tumblepodcast Get Myria's email address, see photos of her work and awesome dino outfits, plus watch her favorite paleontology YouTube channel - all on the blog on our website, sciencepodcast.com.  Our next episode is our 100th! We're asking listeners to send messages to us to celebrate - and we may include them on this very special episode! Tell us your favorite moment or episode of Tumble, how you discovered us or how long you've been listening, whatever you want to tell us!  Record a video or voice memo and send it to tumblepodcast@gmail.com.
Tumble returns with all new episodes starting January 22! We'll have stories about fossils, telescopes, and baby falcons getting into big trouble. How does a koala eat eucalyptus leaves? Eucalyptus is toxic to most animals, but they're a koala's only food. In this episode, we look past the cuddliness to discover how koalas manage to chow down on the Australian tree species. Biologist Michaela Blyton shares the story of how she convinced some extremely picky koalas to try new foods in the midst of a conservation crisis. Spoiler alert: It involves starting a koala hotel, and inventing a pill with an unusual ingredient.
A log that poops presents? Find out about Lindsay and Marshall's favorite holiday tradition, Tió de Nadal! Followed by one of Tumble's favorite-ever episode, The Secret Life of Plants. We'll be back with brand new episodes in January. Thank you for listening to Tumble this year! Happy Holidays and see you in 2021!
How did scientists develop coronavirus vaccines in record time? New York Times science reporter Carl Zimmer is our guide to the coronavirus vaccine race - from the starting line, to the point when several teams are racing to the finish line. Find out how science gave the competitors a turbo boost that could save hundreds of millions of lives. The information in this episode is accurate as of its release on December  11, 2020. Looking for the latest vaccine information? Check out the links to the CDC, WHO, and Johns Hopkins University on the blog on our website, sciencepodcastforkids.com. Learn more about coronavirus vaccines with Carl Zimmer, in our special bonus interview episode for Tumble patrons. Pledge today on Patreon for just $1/ month, to get access to all of our scientist interviews.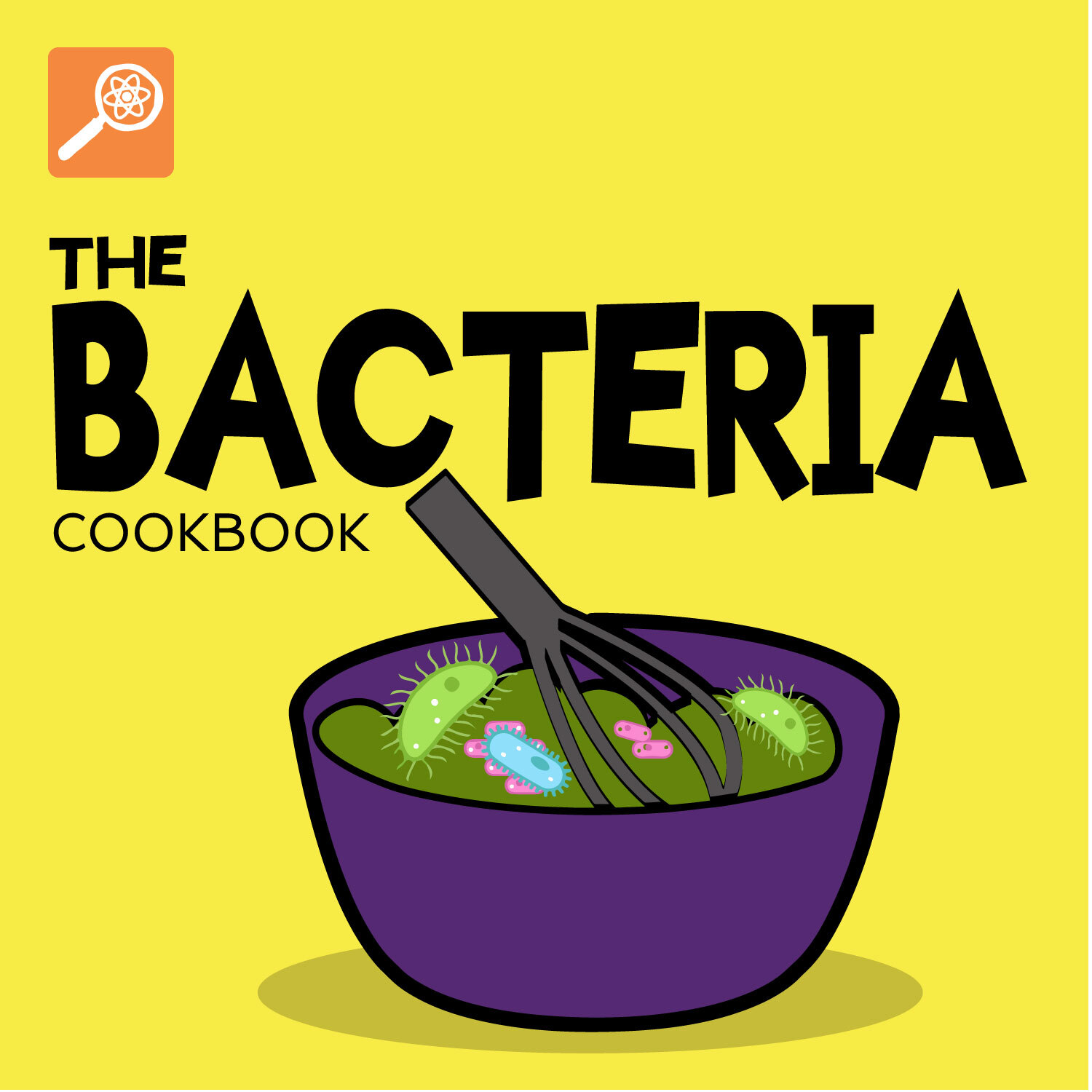 The Bacteria Cookbook
2020-11-2717:46
2
Bacteria are among the simplest forms of life on Earth. Each cell is identical to the one next to it, sharing the same DNA. So why do they all act so differently? Turns out, there's a "cookbook" inside each teeny tiny bacteria cell, and every single bacteria has different ideas about the recipes it wants to make. Mary Dunlop is a biological engineer who's a creative cook both in the kitchen and the lab - and she's cooking up her own experiment of science discovery. Watch Mary's "cell movie" on the blog post on our website, sciencepodcastforkids.com. It's really cool to see! You can learn more about synthetic biology in our interview with Mary, available for Patrons who pledge at the $1/level or higher, on patreon.com/tumblepodcast. This episode is supported by the National Science Foundation under award number MCB 2032357.
What are protons, neutrons, and electrons made out of? That's what listener Xander wants to know. Physics expert Aatish Bhatia takes us on a journey into the atom, and explains how scientists discover things that are too small to see. You'll find out how Albert Einstein helped prove the existence of atoms, and why physicists smash particles like piñatas in massive tunnels. You can learn more about how particle colliders work in our interview with Aatish, available for Patrons who pledge at the $1/level or higher, on patreon.com/tumblepodcast. We have free resources available on the blog post on our website, sciencepodcastforkids.com.
Happy Halloween! We're headed to Candy Land, a sugary laboratory where mathematicians found a mysterious candy dagger appear - over and over again. So gather up your candy box, and let's discover out why mathematicians are studying candy to understand the real-life landscapes around us. Mathematician Leif Ristroph shares how he stumbled into making sweet experiments.  Want to learn more about the reason behind Leif's experiments? Listen to our bonus interview episode, available for Patrons at the $1/level a month or higher. Pledge now at Patreon.com/tumblepodcast! Visit our website to see photos and videos of the candy daggers, and find out what a stone forest looks like. Plus, follow Leif's special recipe for "research-grade candy." Check it out on the blog at sciencepodcastforkids.com!
How do whales use their blowholes to breathe, and what keeps them from filling up with water? There's no better way to find out than getting up close and personal with whales! That's what marine mammal biologist Justine Hudson did when she collected whale snot from belugas. Snot or "blow" is the watery cloud that sprays up when whales exhale. Justine shares her incredible snotty adventure in the Arctic, and tells us how blowholes work. Want to watch beluga whales chasing a boat of scientists trying to collect their snot? We have a video from Justine herself, on the blog on our website! Plus, more educational resources about studying whales. Visit sciencepodcastforkids.com. Scientists have a few other surprising ways to study whales. Find out more in our bonus interview episode with Justine, available to Patreon subscribers for just $1 or more a month. Pledge today on patreon.com/tumblepodcast. During October 2020, pledges at $10/month or more get a special PuppetGram with our awesome puppet friends!
Why do some trees go dormant? You'll discover the answer for yourself in this interactive episode, with the help of tree scientist Nalini Nadkarni! Nalini has loved trees since she was little, and dreamed of inventing a special tree microphone to ask them questions. But she found the scientific process was a way to get answers, no special equipment needed. Nalini will guide you through making observations, asking questions, and discovering why trees shut down for the winter.  Special resources for this episode are available on the blog for this episode, at sciencepodcastforkids.com. Do you wonder how trees know WHEN to go dormant? We answer this question on a special mini episode, available to Tumble Patrons who pledge just $1/month or higher. Go to patreon.com/tumblepodcast to support the show and get access to all our audio extras.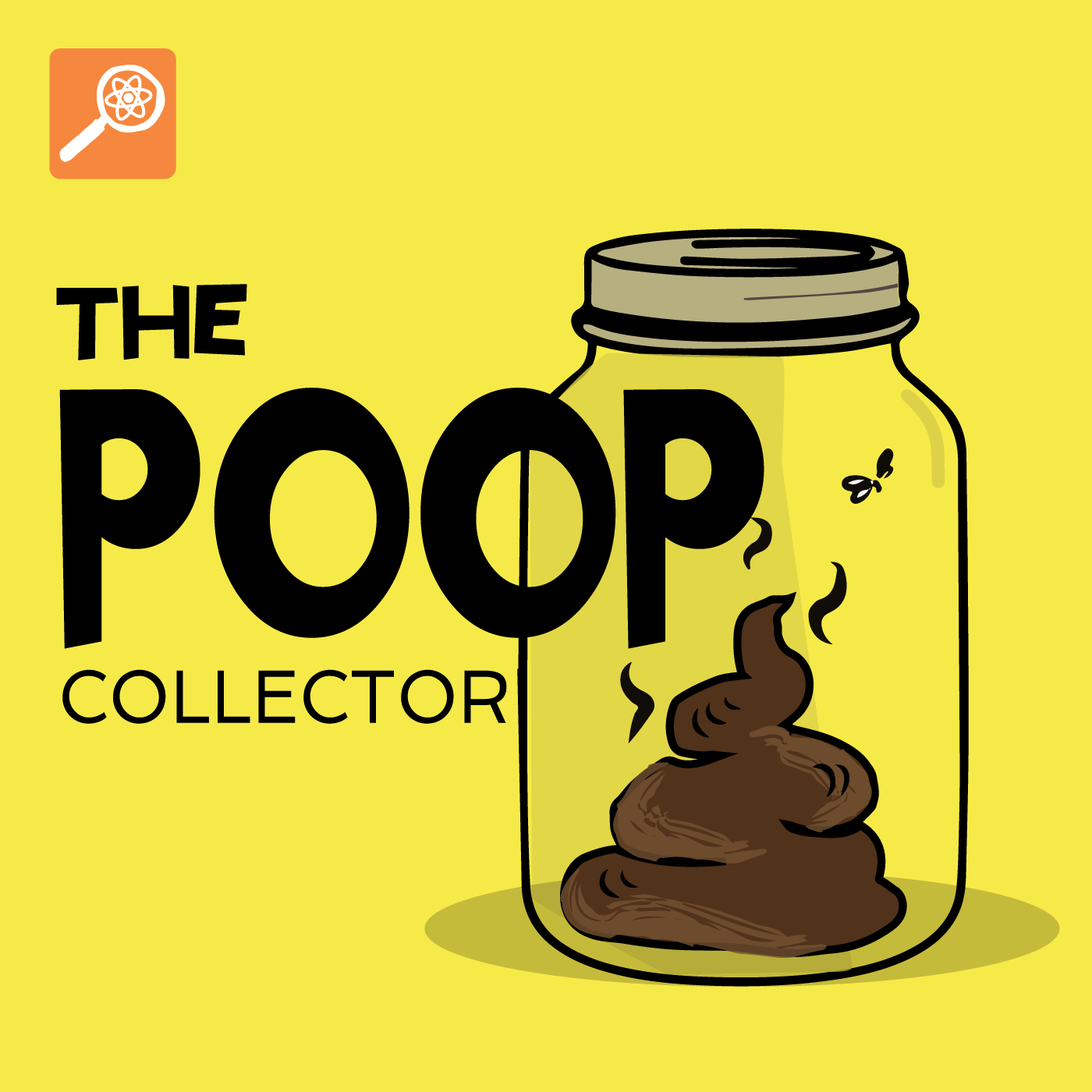 If someone asked you to collect your poop every day for a year, would you say yes? That's what microbiologist Lawrence David did, after watching a movie about a man who said yes to everything. Accepting the challenge led to a year of very stinky international adventures, turning Lawrence into the James Bond of poo. And, he loved every minute of it. Join us for the incredible story of a secretive project about the human microbiome. This is the first episode of Season 6, and we're so glad to be back! We've got so many great science stories to share with you. Want to learn more about Lawrence and why we are what we eat? Watch curated videos, listen to related podcast episodes, and discover the cutting edge science on a blog for this episode at sciencepodcastforkids.com. Find out what Lawrence eats, and if he's good at dealing with bad smells, in a special bonus episode for Patreon supporters. The answers will definitely surprise you. Just go to patreon.com/tumblepodcast and pledge just a dollar a month to hear it, and all our other scientist interviews.
All new episodes of Tumble are starting on Friday, September 18! We have a preview of what's coming (for kids!) and helpful advice from a teacher (for parents!). Our co-host Marshall has been a teacher for almost 17 years. He's putting together a podcast mini-series for parents on Patreon called, "Tumble Teaching Tips." In this first episode, he answers a BIG question: "How do I keep my kid(s) engaged in online learning?" You'll learn about two research-based ideas to keep your child motivated - both in school, and in life. We hope this gives Tumble families some tools to navigate this unusual school year. Marshall will be doing more "Tumble Teaching Tips" on our special Patreon feed. If you'd like to sign up to listen, and receive all our other great rewards, pledge $1 or more a month at patreon.com/tumblepodcast.  We can't wait to share what's to come!
Tumble will return with Season 6 in September! In the meantime, please enjoy one of our favorite episodes from Season 5. Craving new Tumble? Check out our brand new audio course on Himalaya Learning at himalaya.com/tumble! "The Wildlife Of Your Home" has new episodes every week. Use code TUMBLE at checkout for a free 14 day trial. "What's the oldest dinosaur?" "How did dinosaurs come alive?" We tackle two listener questions in one epic story of dinosaur domination. Scientist Jessica Whiteside takes us back in time to the dawn of the dinosaurs, 230 million years ago. The story involves fascinating fossils, intense lava eruptions, climate craziness, and dinosaurs doubling in size. We're going to find out what happened, and how scientists discovered it all. Hear more from our interview with Jessica Whiteside and discover the bizarre ancestor of the dinosaurs! You can listen to our bonus episode (and many more!) when you pledge just $1/month or more to support Tumble on Patreon, at patreon.com/tumblepodcast. Learn more about dino-tastic topics covered in the show on our blog, at sciencepodcastforkids.com.
New Tumble episodes are coming next month, in Season 6! For now, please enjoy one of our favorite episodes of Season 5, with NASA astronaut Dr. Serena Auñon-Chancellor. How do you become an astronaut? That's what Tumble listener Margaret wants to know. We go straight to the source to get an answer: A NASA astronaut! Dr. Serena Auñon-Chancellor shares her journey to outer space with us. Starting from being a kid watching shuttle launches, to her school's Astronaut Club, all the way to NASA's Astronaut Candidate program, and finally to the International Space Station. Serena also shares the surprising truth about doing science research in space. Join us on her path to the stars!
We're so excited to share the first episode of The Wildlife of Your Home Podcourse with you! We think of it as a true crime science story, happening in your own home. But don't be scared - this is definitely a kid-friendly who-dunnit!  The Wildlife of Your Home is an interactive, educational audio experience - based on one of our favorite episodes of Tumble! Join me and scientist Rob Dunn for a 10 part series that will show your home in a whole - new - way. You'll meet fascinating creatures and solve the mystery of what lives inside your home. Better yet, you'll get the tools to do real science - starting a journey that can continue long after you finish the course. If you've ever enjoyed hunting for bugs, this course is for you. Go to learning.himalaya.com/tumble and enter promo code TUMBLE at checkout to get your first 14 days free. 
Join Tumble for a first-of-its-kind, interactive, educational audio experience. The Wildlife of Your Home Podcourse is a 10 episode series that will train you to become an indoor wildlife investigator - a rare kind of scientist! You'll learn about ecosystems, by discovering the unknown creatures you wake up with every day. As you listen, you'll be writing, observing, and getting on your hands and knees to explore. And best of all, you'll be doing REAL SCIENCE - contributing to a worldwide scientific effort to study indoor ecosystems. The Wildlife of Your Home is coming to you this July, exclusively on the Himalaya Learning Platform. Himalaya Learning provides bite-sized courses from world-class thinkers and industry experts for you to enjoy in the app, on the go. Not only will you receive all of our premium episodes, but you'll also have access to educational PDFs to guide and expand your discovery. To listen to this audio course and others like it, go to learning.himalaya.com/tumble and sign up to pre-enroll and get your early bird discount.
Tumble En Español is Tumble in Spanish! We're so excited to share our brand new podcast for Spanish speakers, Spanish learners, and everyone in between. Tumble En Español features six of Tumble's most popular episodes translated into Spanish, and we've got the first episode for you today. Here's where you can listen to ALL of the episodes! Tumble En Español is hosted by Nuria and Alvaro. They're native Spanish speakers, and real-life friends of Lindsay and Marshall! They bring their own awesome sense of humor and even a ukulele (!) to the show. In fact, we made a free Tumble En Español phrasebook for you, with English translations of their silliest jokes. Download it on the Teacher Store on our website. The first three episodes of Tumble En Español are available wherever you listen to podcasts. But you'll want to listen to ALL SIX of them! So download the Himalaya podcast app, where you can listen to all of Tumble En Español for free. Tumble En Español is co-produced by Tumble Media and La Coctelera Music, with support from Himalaya.
Mystery Recipe is a children's podcast about cooking from America's Test Kitchen Kids. Hosted by Molly Birnbaum (our guest on "The Science of Smell"), the series is a journey through different ingredients, all leading up to a grand finale cook along! The recipe is a MYSTERY—will you be able to guess what it is? Today we're featuring the first episode. If you like what you hear, the first season is available wherever you get your podcasts. Tumble is working on exciting new projects, and we'll be sharing them with you soon! Stay tuned for more!
Stoopkids Stories is a storytelling podcast about Black characters navigating and overcoming different obstacles with family, friends and community. It's hosted and written by performer Melly Victor. This episode, called "The BB Twins" is all about dance. It's about two twins who hit it big with a dance they upload to the internet. Their success opens a big new opportunity - but is it one they want to take? We hope you enjoy the story, and maybe it will start some important conversations! You can subscribe to Stoopkids Stories wherever you listen to podcasts. To find more podcasts featuring Black voices and Black creators, check out the podcasts on this list by the School Library Journal. Tumble is taking a break from regular episodes, but we'll be back with some VERY SPECIAL PROJECTS we have in the works, throughout the summer! And don't worry, birthday shoutouts are still in effect! To get one, just pledge at the $5 level or higher at patreon.com/tumblepodcast.
United States