Discover
You Are Not Alone w/ Spiritual Medium Erika Gabriel
You Are Not Alone w/ Spiritual Medium Erika Gabriel
Author: Straw Hut Media
Subscribed: 148
Played: 4,369
© 2022 Straw Hut Media
Description
Join Spiritual Medium Erika Gabriel (goop, Forbes, The New York Times, The Jenny McCarthy Show, and more) in exploring the most fascinating answers to all of our questions about life, death, and everything in between. Erika has been connecting with Spirit and delivering messages from the other side since childhood and professionally for 13 years and has a lot to say about it! Special guests will include Mediums, Motivators, Manifestors, and more. All things Spirit and beyond! Write comments and most important questions! Yours might just get answered on the next podcast. Whether you are just starting out on your spiritual path or deep along, this pod will connect you with what you already feel to be true: YOU ARE NEVER ALONE.
From Straw Hut Media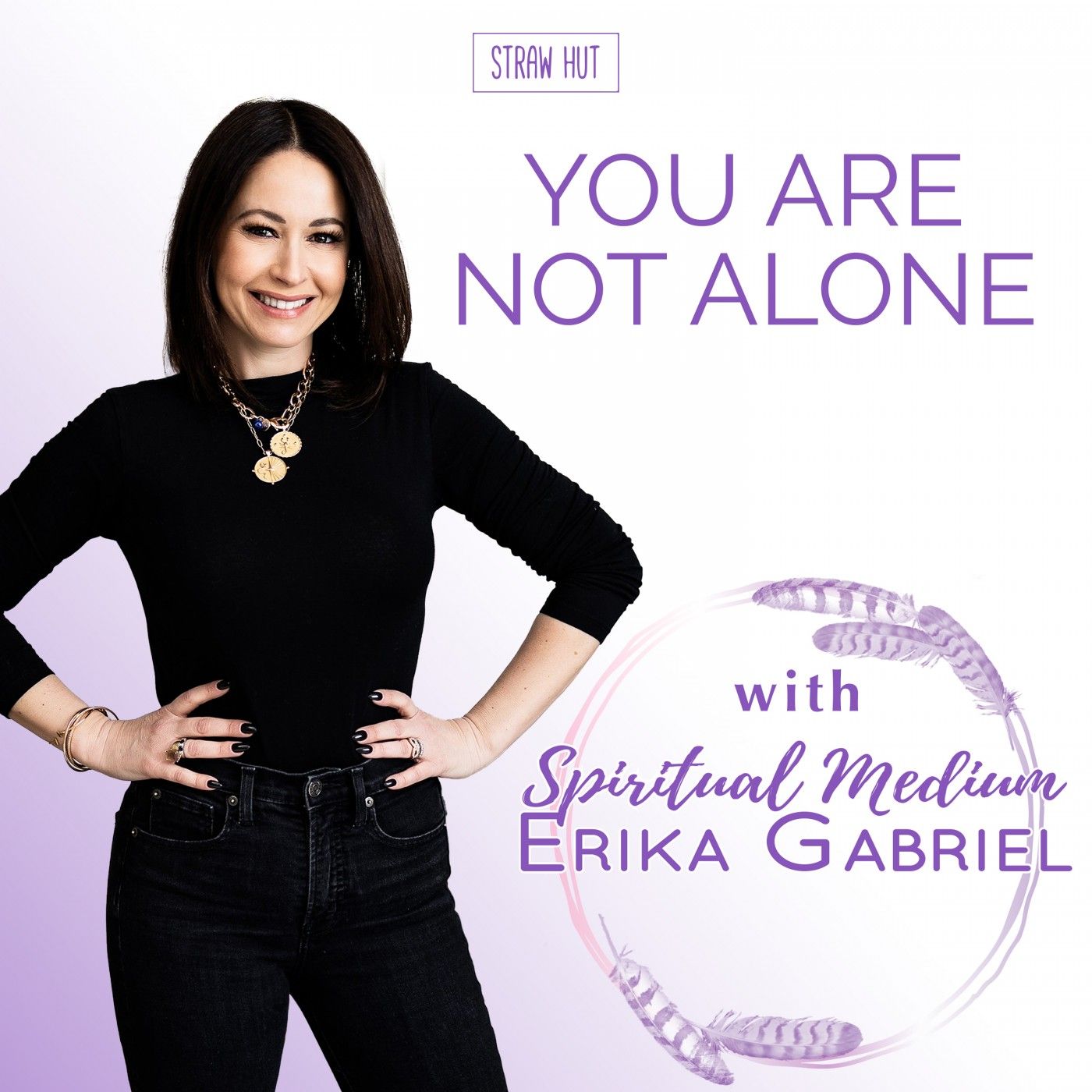 What are these invisible lines? How do we set them? How do we create them? We all know when we are being pushed beyond our comfort zones so why is it so challenging to create safe lines for ourselves?Tune in to hear some thoughts from Spirit!@spiritualmediumerikaerikagabriel.comFrom Straw Hut Media
When you talk about the past with family, you never know what's going to happen. This episode is proof of the power of connection, past present and future!We talk soul groups, reincarnation, crystals and we get a huge interruption from Spirt…or was it our own energy?This was a wild one!!!Tune in!@spiritualmediumerikaErikagabriel.com@crystalemelieCrystal emelie.comFrom Straw Hut Media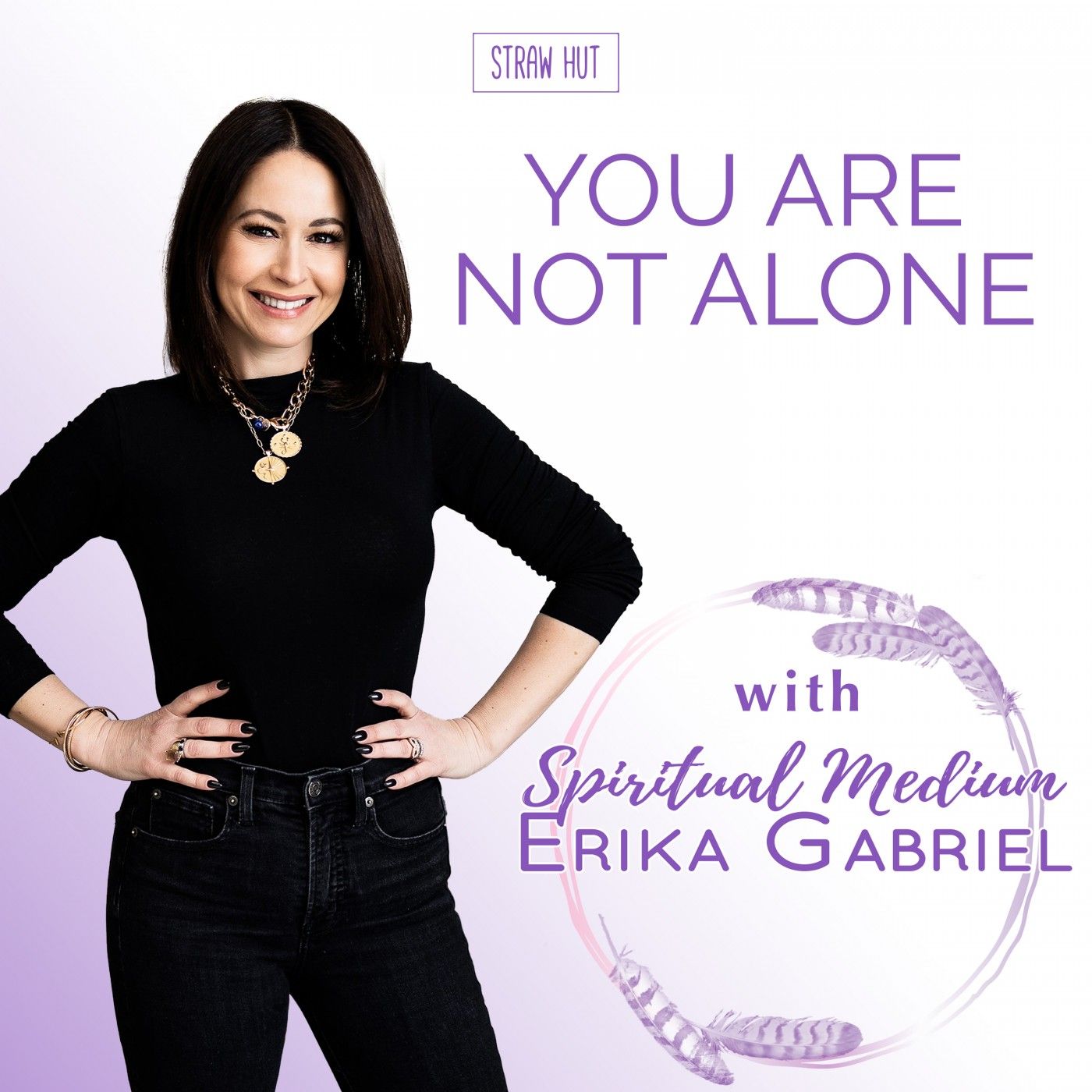 Do we choose our parents? Why do some children come to us and leave so tragically fast? If we lose a child do they come back to us in other ways? What about adoption? Tune in to connect with Spirit's messages about this incredibly sensitive topic. @spiritualmediumerikaerikagabriel.comFrom Straw Hut Media
Nicole Hickman had a massive Kundalini awakening and it changed her life! Now as a medium she can connect with Angels, animals, loved ones who have crossed over and even read the Akashic Records. What happened during this awakening? She also did a reading for Erika and they talk about it in this episode, tune in.@spiritualmediumerikaerikagabriel.com@nicolehickman_medium_akashicnicolehickmanmedium.com
I picture grief as standing in a hallway with locked doors and no way out. In this episode, my guides hand us keys to unlock the doors and transmute the energy from grief to deeper understanding. Tune in!From Straw Hut Media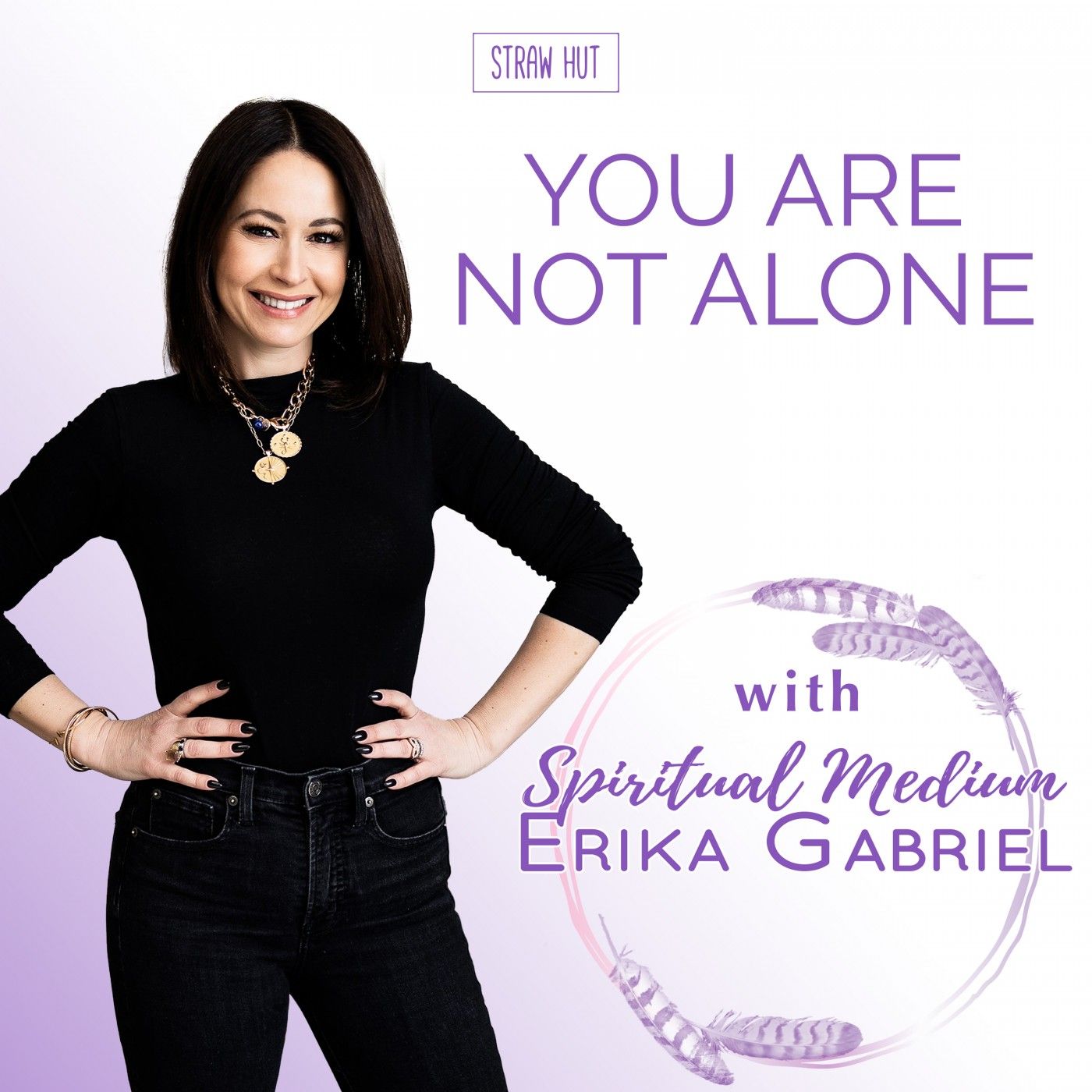 You have questions and in this episode I answer them! We talk Angels, Guides, holding onto one's ashes, channeling famous people and so much more! Tune in for a thought provoking and clarifying episode.From Straw Hut Media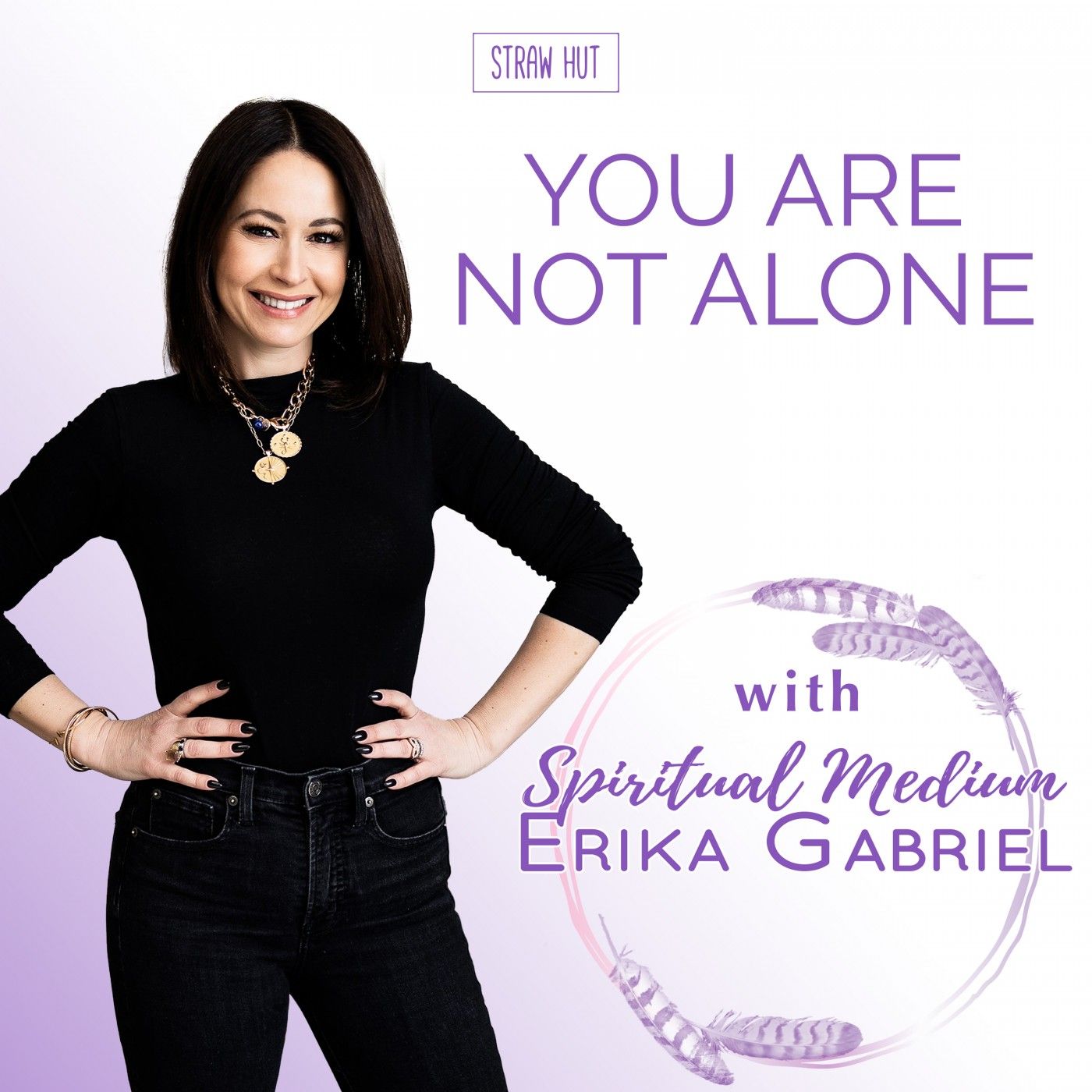 Are you still connected to or trigger by a past relationship or situation? Are you even aware of how connected you still are to something that may have happened years ago? How do we cut and disconnect from toxic ties? Listen to this episode to hear the number one way Spirit suggests cutting these toxic cords. Forgive, cut and move forward…here's how!@spiritualmediumerikaFrom Straw Hut Media
Can you manifest and work hard at the same time? Are we afraid that working hard will take away the magic manifesting? I listened to a really interesting Christian podcast, prompted by my deceased best friend, and it really spoke to me and this topic. Don't miss this unique and thought provoking episode.@spiritualmediumerikaerikagabriel.comFrom Straw Hut Media
Is possession possible? Are all the well known cases of possession real? Can demons hurt us? This is a topic that has been sensationalized since the beginning of time, but is it real? Join Erika and special guest Kimo Kepano, traditional Hawaiian Light Seer, in discussing this controversial topic. No where else will you hear a conversation quite like this, don't miss it!@spiritualmediumerika@alohalightseerErikagabriel.comFrom Straw Hut Media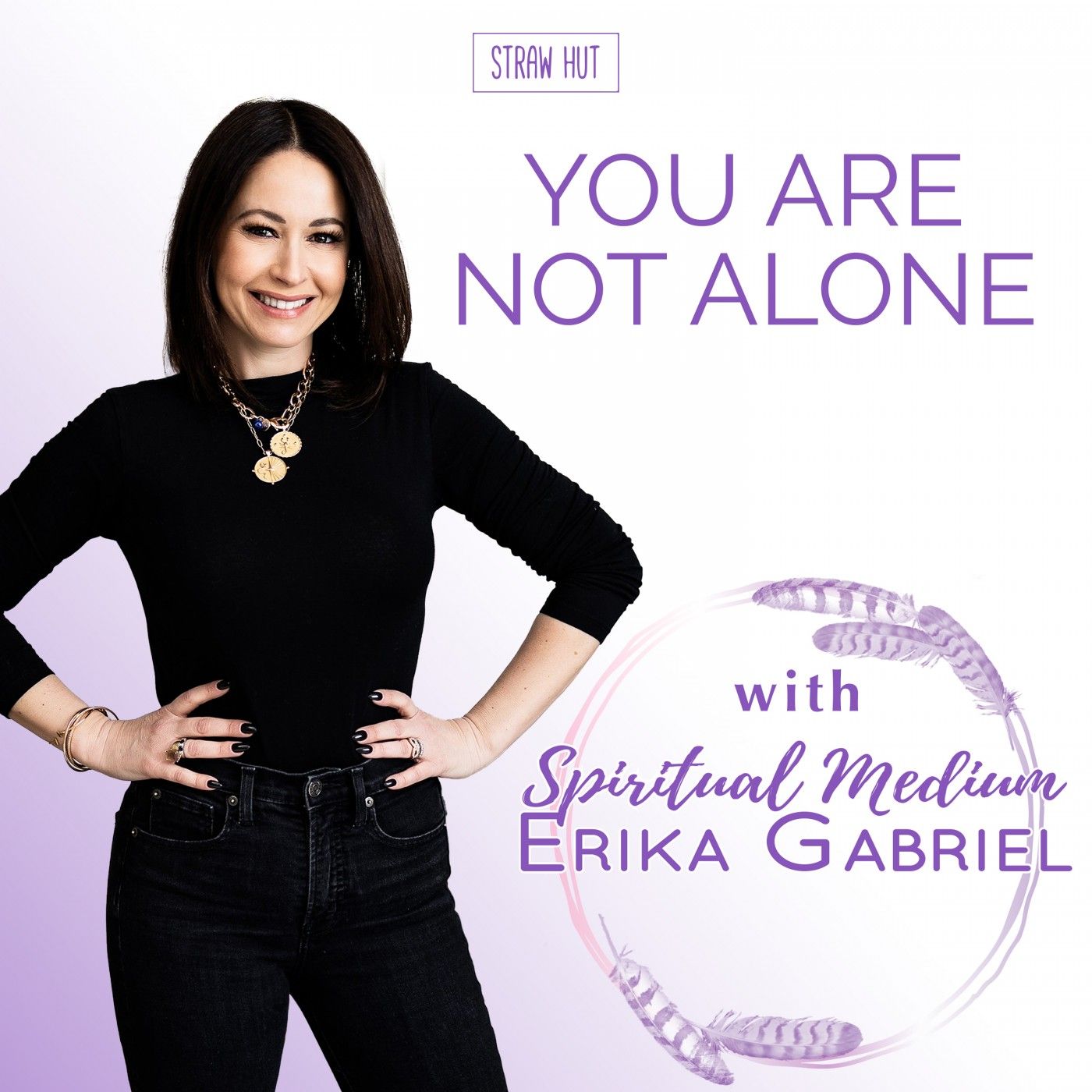 In order to move on on our paths, we must let go of the things that are blocking us! The problem is, letting go is extremely challenging. Why is it so hard for us to let things go? Why do we replay things over and over again in our minds? Why do we live in the past? How do we let things go and move on? Join Erika as she channels this entire episode straight from Spirit. May it serve us all!@spiritualmediumerikaErikagabriel.comFrom Straw Hut Media
Grounding, clearing and protecting your energy is a devotion to one's self! Why do we shy away from taking care of ourselves when it is the solution to our chaos, worries, anxieties etc.? The waves of the ocean will always come but how do we find a way to ride them and not be crushed by them? Tune in to hear what Spirit suggests.@spiritualmediumerikaerikagabriel.comFrom Straw Hut Media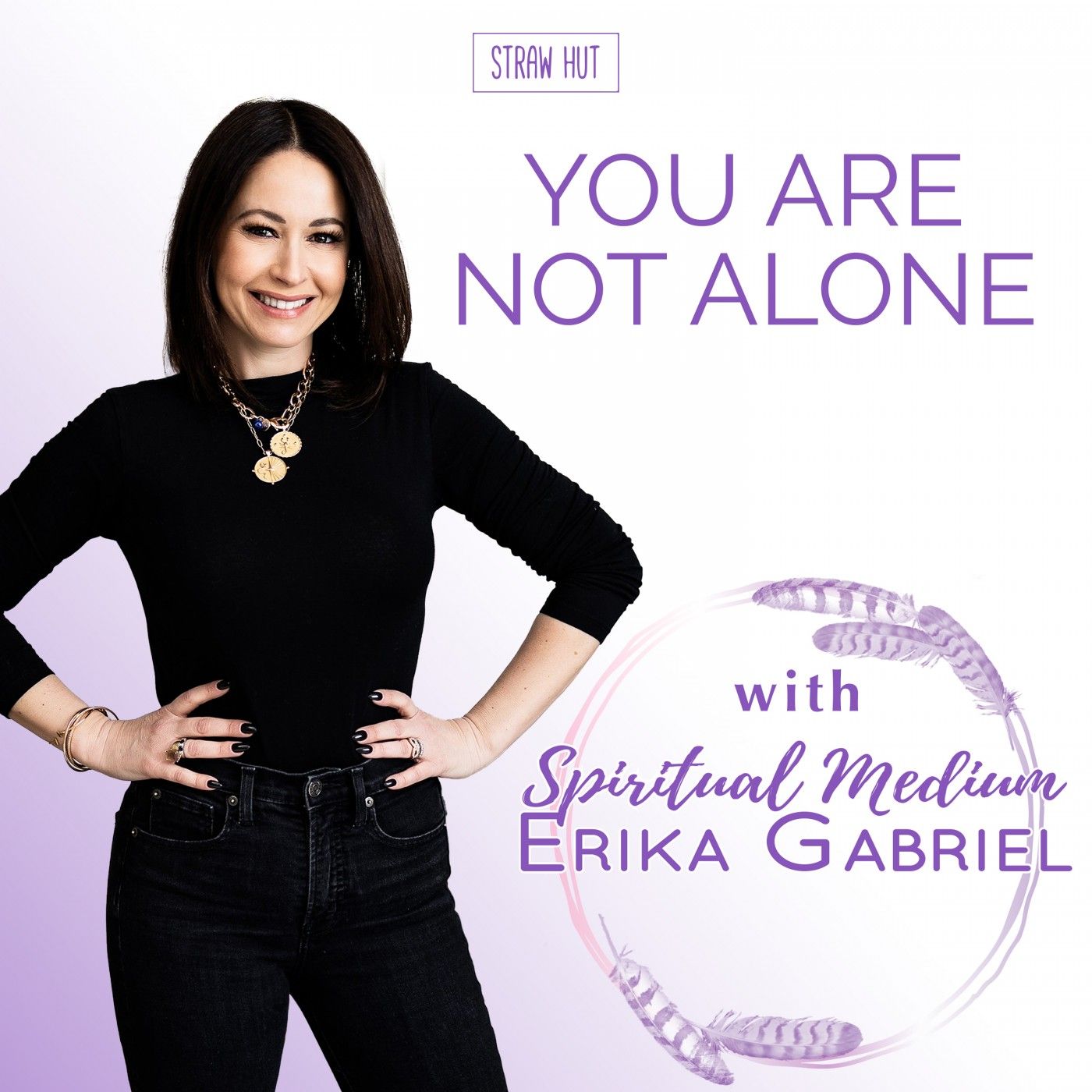 Where do we go when we die? Is there a heaven? Is there a hell? Who goes where? Join Spiritual Medium Erika as she answers these questions and more about the afterlife.@spiritualmediumerikaerikagabriel.cominfo@erikagabriel.comFrom Straw Hut Media
Actress, singer, powerful intuitive, podcast host and master in "waking up" and listening to your truth...what an honor to have Bonnie Piesse on the show. Listen to hear details of her powerful Spiritual awakening which helped not only herself but many others break free and see the light. Bonnie also does an intuitive reading for Erika and the collective.@Spiritualmediumerika@ofsoulandsky@bonniempiesse
Aaron Robinson is a Somatic Breathwork Practitioner, a meditation facilitator and the owner and founder of @opening.presenceLearn about the power of Somatic Healing and Meditation as a way to release one's soul from the chains of limitations and the past. Aaron guides us in a short breath work exercise as well as a meditation. This conversation dives deep into freeing oneself as a way to connect with self love and ultimately, God.@spiritualmediumerika@Aaronrobinson@opening.presence
These are the top 3 most requested topics for me to discuss. "What are the Akashic records?" "Can I access them?" "Do I have a past life?" "Are my past lives affecting my current life?" Spirit answers all of these questions and more in this special and deeply spiritual episode.XO Spiritual Medium Erika@spiritualmediumerikaerikagabriel.com
If you are having suicidal thoughts please seek help immediately, you are not alone!NATIONAL SUICIDE AND CRISIS LIFELINE:Text 988 or text "HOME" to 741741I talk to people that have committed suicide every single week as a Spiritual Medium. This is an incredibly sensitive and complex discussion and one that needs to be had more. I have suffered an massive loss in my life due to suicide. Let's talk and let's bring Spirit in to help us understand the other side for those that have commited suicide. XO @spiritualmediumerikaerikagabriel.com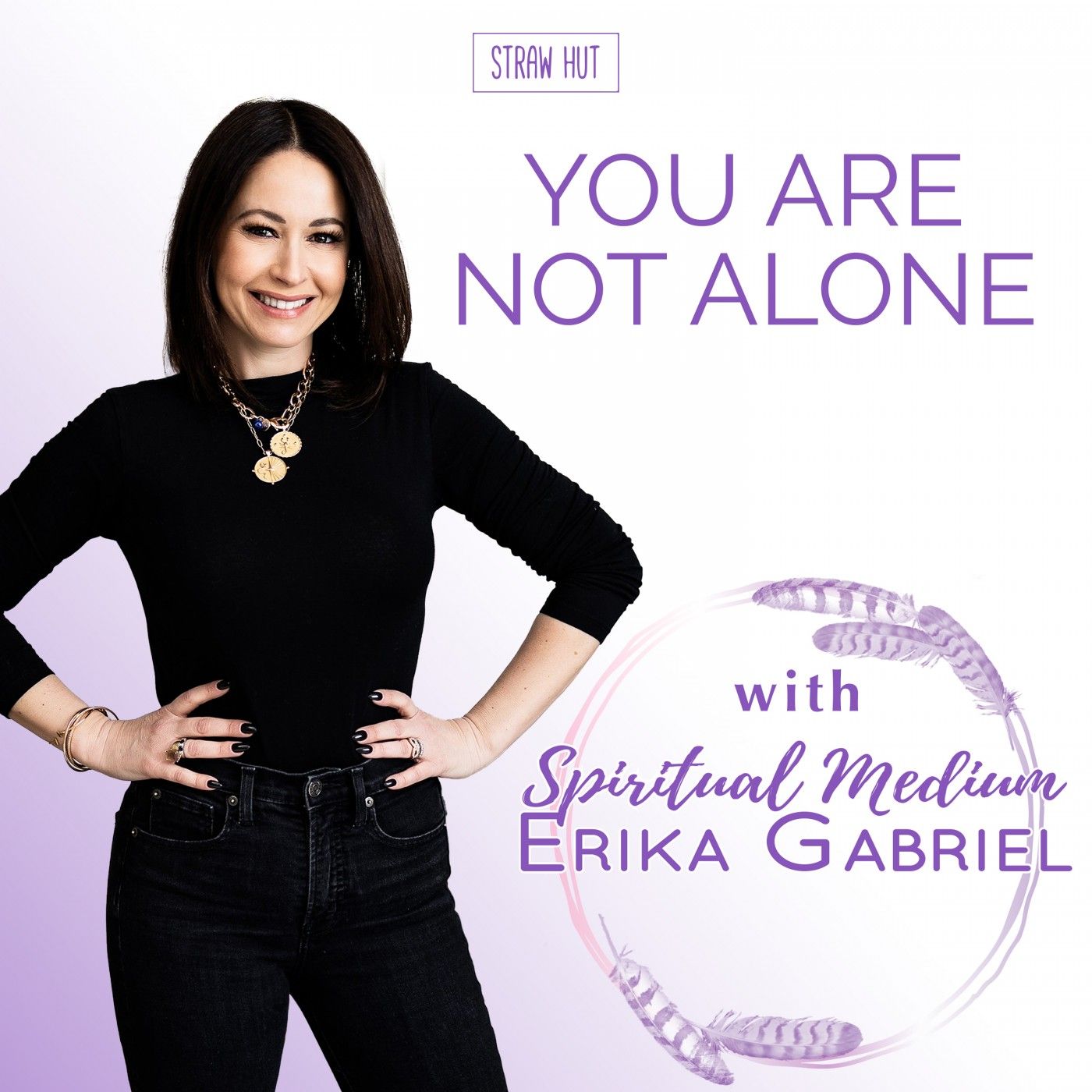 Surrendering your path to God is one of the principles of Spiritual awakening and practice.It's is so multi layered and simple all at once. Let's pull at the thread of "surrendering" and see what Spirit says. Opening the door to this powerful concept can lead you exactly to where you want to be!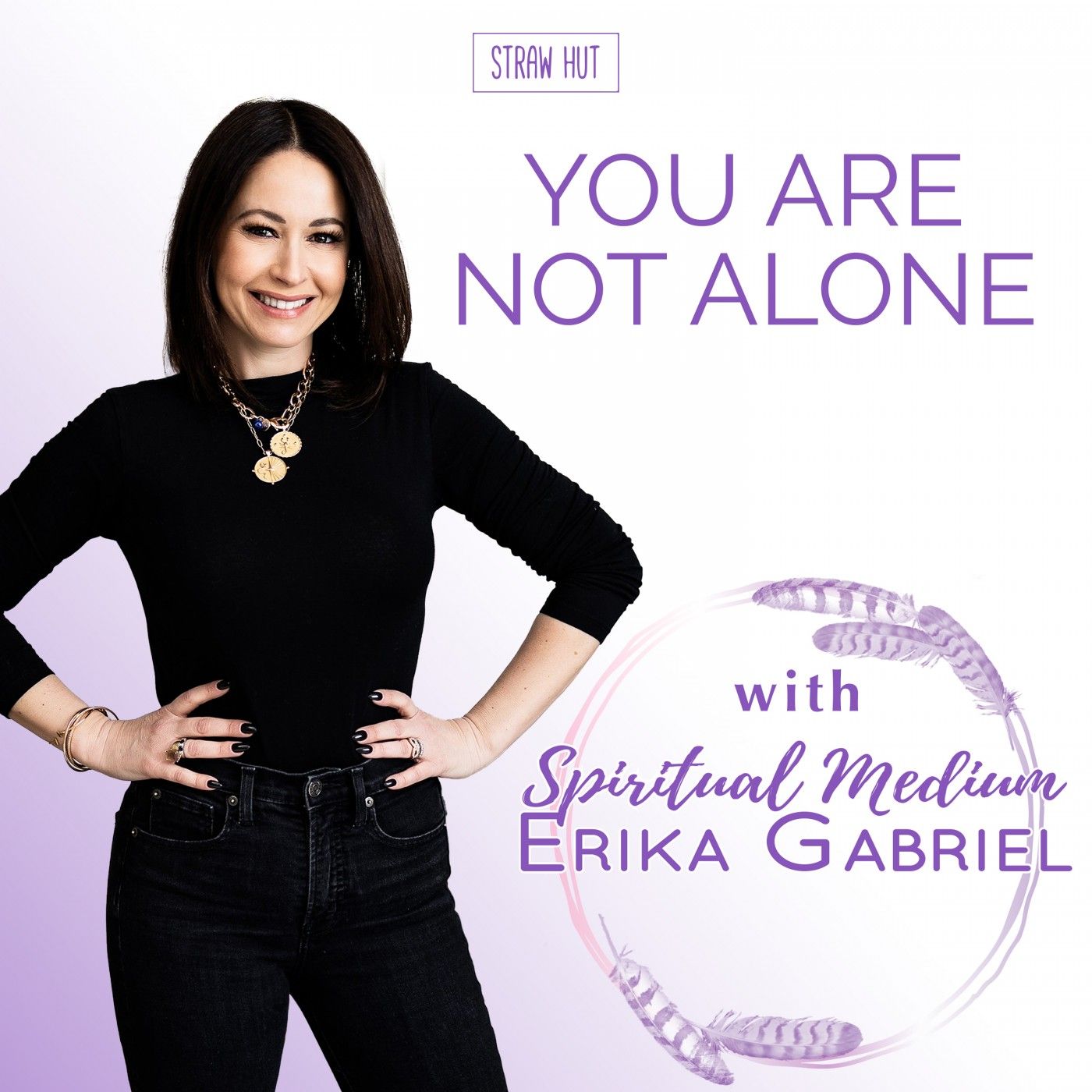 Life force energy is running through all of us! What is life force energy? Is mine running low? Let's find out how to activate it and how doing that can change our lives for the better. When you focus on yourself and regain your strength and power, all things become clear. @spiritualmediumerikaerikagabriel.com
How do I allow both parts of myself? How do I become both my "Spiritual" side and my "day to day" side? How do I fully accept all parts of myself? Can I actually surrender things to Spirit? Let's delve in and see what Spirit has to say! Tune in to hear Erika channel answers to these questions in her first podcast of season 4!
Join me as I channel from Spirit the final episode for this season. These powerhouse messages are straight from my guides and my heart, directly to you.Please drop me a rating and review so I can get season 4 in the works.God bless you, I love you and you'll hear from me soon.Xo love, @spiritualmediumerikaErikagabriel.com
United States