Discover
On the Media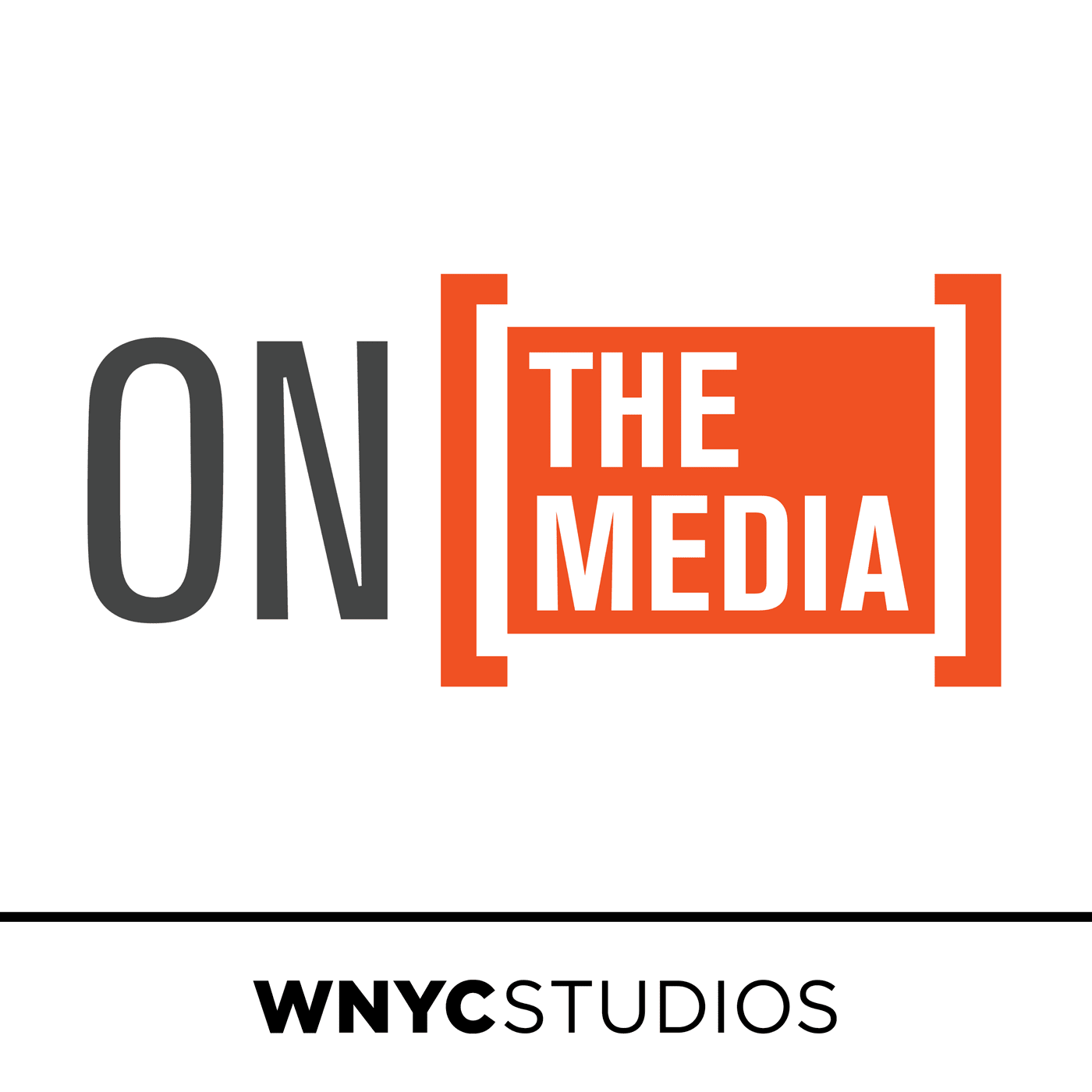 Claim Ownership
Author: WNYC Studios
Subscribed: 42,438
Played: 1,319,723
© WNYC
Description
The Peabody Award-winning On the Media podcast is your guide to examining how the media sausage is made. Host Brooke Gladstone examines threats to free speech and government transparency, cast a skeptical eye on media coverage of the week's big stories and unravel hidden political narratives in everything we read, watch and hear.
On this week's On the Media, what the data says about how boys and men are struggling today. Plus, the history behind Ticketmaster's dominance in the live music industry, and how Hollywood trust-busting in the 1930s and 1940s unleashed an era of indie films. 1. Richard Reeves [@RichardvReeves], a senior fellow in Economic Studies at the Brookings Institution and author of the book Of Boys and Men: Why the Modern Male Is Struggling, Why It Matters, and What to Do About It, on the research that shows gender disparities growing in a surprising direction. Listen. 2. Moe Tkacik and Krista Brown [@moetkacik and @KristaKBrown], researchers at the American Economic Liberties Project, on how the grunge band Pearl Jam tried to take on Ticketmaster in the 1990s. Listen.  3. Peter Labuza [@labuzamovies], a film historian and researcher with the International Cinematographers Guild, on how a Supreme Court case broke up Hollywood's studio system and what this history can teach us about the present moment. Listen. 
Former OTM producer Alana Casanova-Burgess is back with season 2 of her critically acclaimed podcast series, La Brega. This one is all about the music! For over a century, Puerto Rican musicians have been influential across the hemisphere. From the Harlem Hellfighters of WWI who helped develop jazz to the reggaetoneros who dominate today's charts, Puerto Rican music is everywhere. We start the season with the island's most celebrated composer Rafael Hernandez, who wrote beloved songs like "Lamento Borincano," "Ahora Seremos Felices," and "Perfume de Gardenias" – and one of the island's unofficial anthems, "Preciosa." It's a love song written for Puerto Rico that praises the island's beauty and, remarkably, also calls out the forces that oppress it. When Bad Bunny exploded onto the scene and became the most-streamed artist in the history of the world, it became undeniable that Puerto Rican lyrics – the poetry of what people sing about, the bregas in every chorus – resonate all over the hemisphere. In September, he put out a music video for his hit "El Apagón," ("The Blackout,") which then turned into a mini-documentary about gentrification – the way people from the states are taking advantage of tax benefits and displacing Boricuas. It's called "Aqui Vive Gente" ("People Live Here"). "El Apagón," has become somewhat of an anthem – an installment in the long tradition of Puerto Ricans singing about home, longing and belonging, popularized by Rafael Hernandez. But Bad Bunny isn't singing about yearning for Puerto Rico – his music is often about never even leaving in the first place. It's about staying, and creating a future for Puerto Ricans in Puerto Rico. If the video's Youtube comments – declarations of solidarity – are any indication, his music has touched on something deeply relatable across Latin America. Learn more about the voices in this episode:• Myzo, the singer from the plane• Bobby Sanabria, Grammy-nominated bandleader and educator• Elena Martínez, folklorist at City Lore and the Bronx Music Heritage Center• Watch Marc Anthony's performance of "Preciosa"• Watch Bianca Graulau's documentary "Aquí Vive Gente" ("People Live Here") Our cover of "Preciosa" is by the artist Xenia Rubinos (out in March). You can listen to first season of La Brega and hear new episodes from this season here. Listen to the La Brega Spotify playlist, featuring music from this episode – and this season. It will be added to each week as new episodes come out.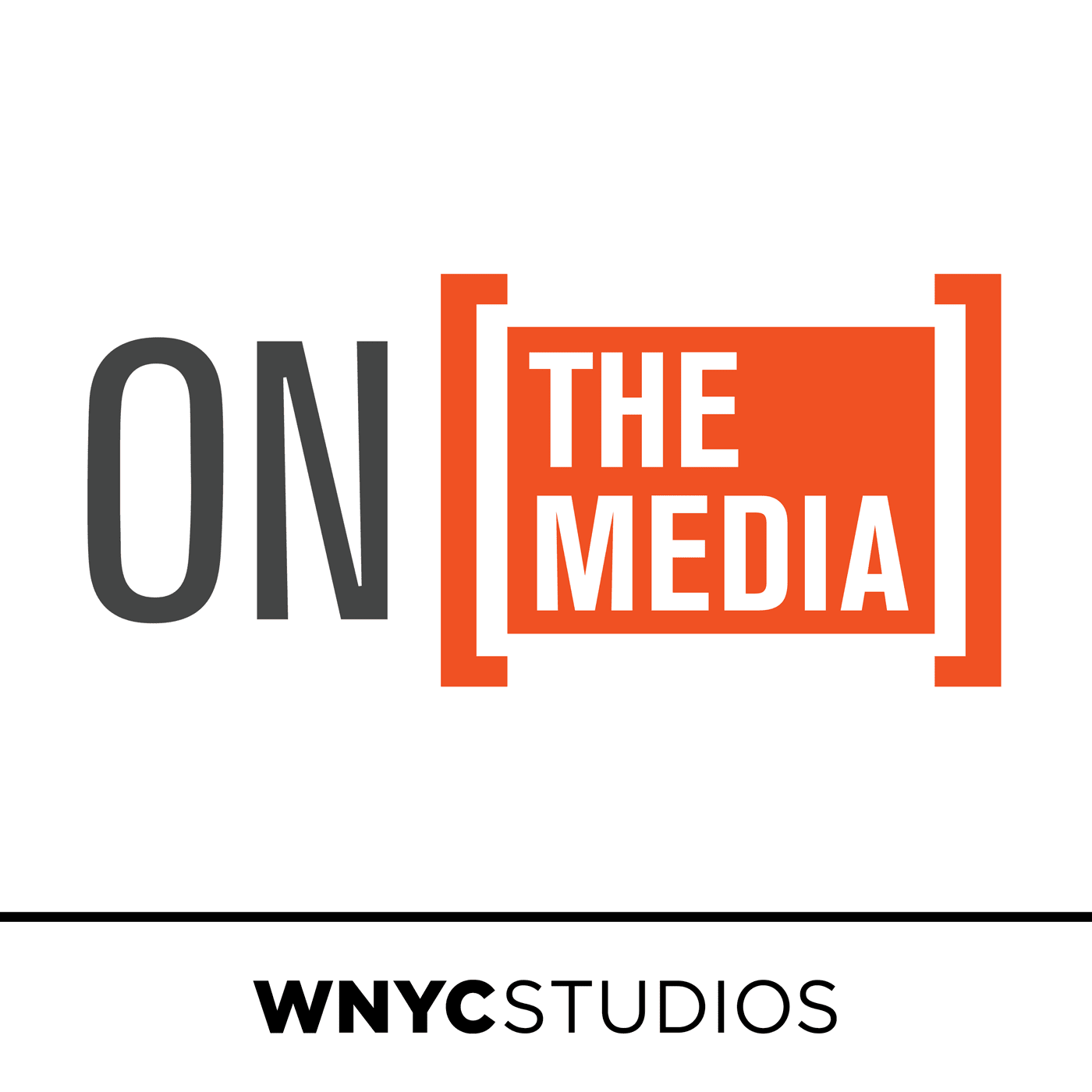 Sorry, That's Classified
2023-01-2751:59
1
If millions of Americans have access to classified documents, can we really call them secrets? On this week's On the Media, a former Pentagon official explains how America's bloated classification system came to be. Plus, a look at the stories we tell about Baby Boomers, and how our country might change after they're gone. 1. Oona Hathaway [@oonahathaway], professor at Yale Law School and former special counsel at the Pentagon, on the complicated nature of classified documents. Listen. 2. Noah Smith [@VildeHaya], contributing reporter for The Washington Post, on how a video game led to leaks of military documents. Listen.  3. Philip Bump [@pbump], national columnist at The Washington Post, on his latest book 'The Aftermath: The Last Days of the Baby Boom and the Future of Power in America.' Listen.  4. Brian Lehrer [@BrianLehrer], host of WNYC's The Brian Lehrer Show, on the news events that defined generations. Listen.  Music: Passing Time by John RenbournAtlantic City by Randy NewmanEye Surgery by Thomas NewmanYoung at Heart by Brad MehldauYour Mother Should Know by Brad MehldauWhen I'm 64 by Fred Hersch
For decades, the Central Intelligence Agency has cultivated its appeal as an organization shrouded in secrecy, engaged in cutting edge tech and no-holds-barred espionage in defense of the US. It's an image that sells in Hollywood. The CIA also assisted in the making of some movies about some real life operations. But as the agency ages, it continues to strive to stay up to date. In 2022, when the CIA turned 75, the agency launched operation:podcast. Brooke speaks with David Shamus McCarthy, author of Selling the CIA: Public Relations and the Culture of Secrecy, about the latest venture for the agency and the CIA's long history of public relations initiatives.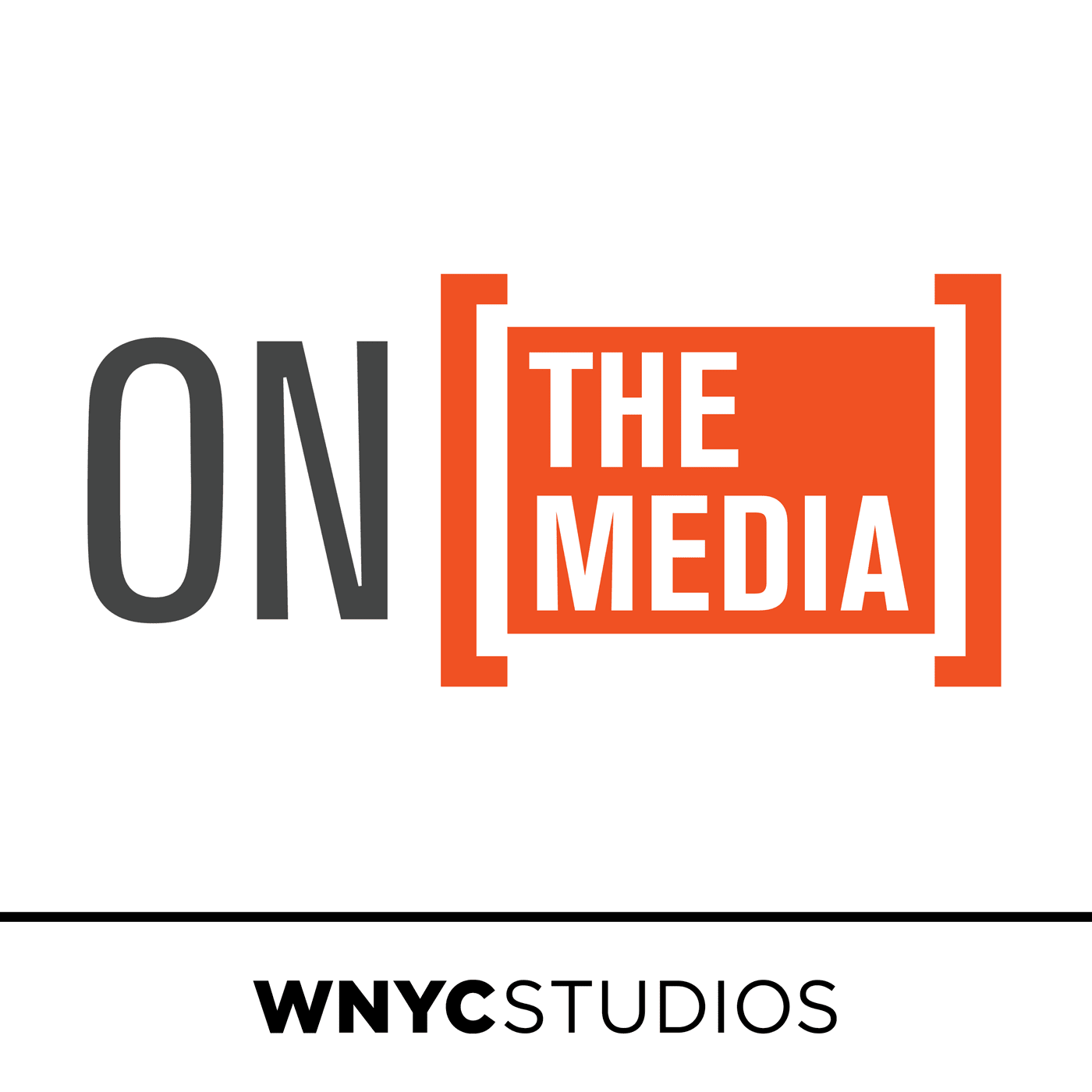 Many of us are still cookin' with gas, but should we? On this week's On the Media, a look at why gas stoves, and the political flame-war over appliances, are back in the news. Plus, why new research says we've left the golden age of science and technology. 1. Paris Marx [@parismarx], the host of the podcast 'Tech Won't Save Us,' and the author of 'Road to Nowhere: What Silicon Valley Gets Wrong about the Future of Transportation,' on the longstanding debate on electric cars in the US, and whether they really do enough to lower carbon emissions. Listen. 2. Rebecca Leber [@rebleber], a senior reporter covering climate at Vox, on how the controversy surrounding gas stoves is nothing new, and the gas industry's long PR campaign to convince the public that "cooking was gas" is just better. Listen.  3. William Broad [@WilliamJBroad], a science journalist and senior writer at The New York Times, on new research published in Nature that suggests that our mad sprint for scientific breakthroughs has slowed significantly, and what this might mean for science. Listen.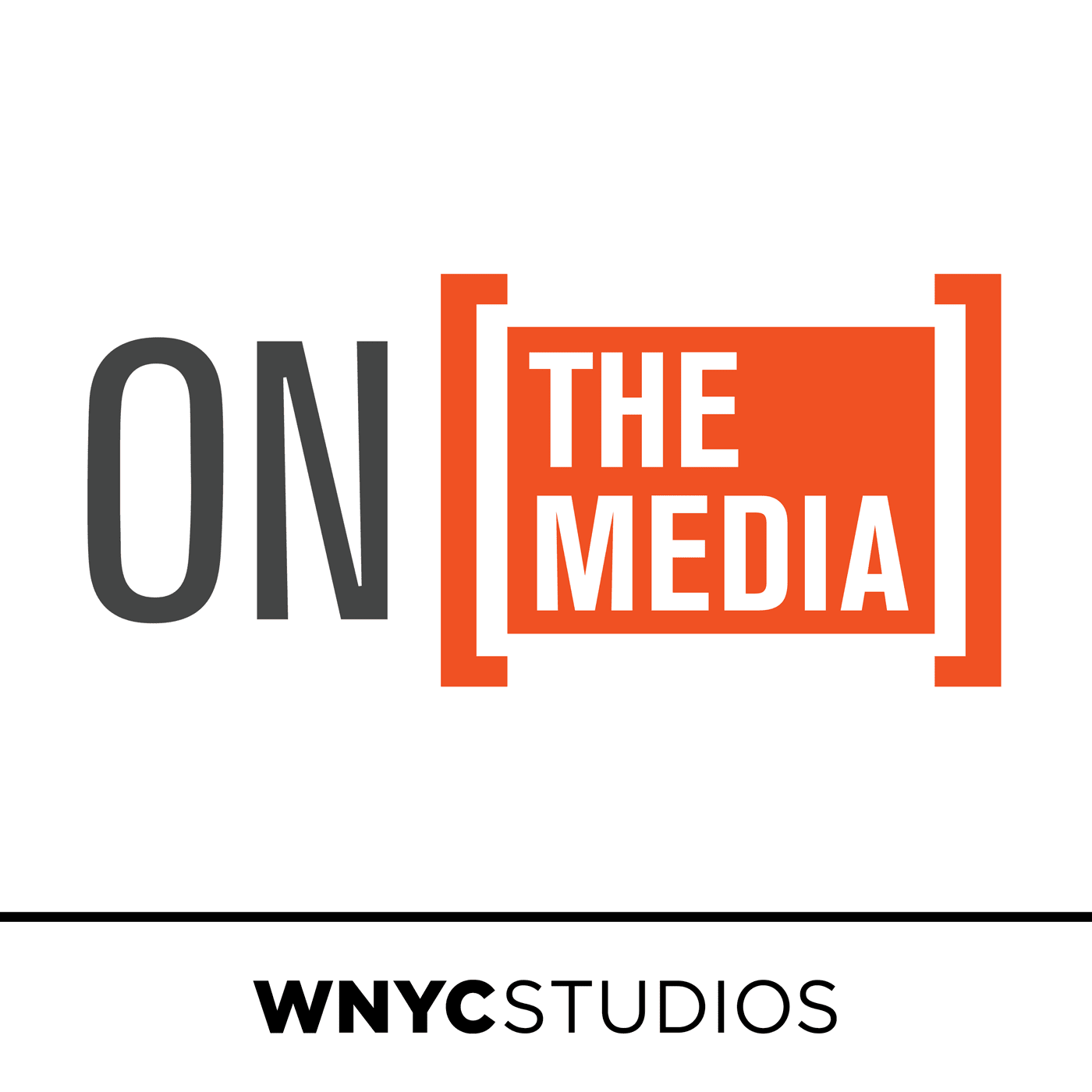 Human aspirations for technology are vast. One day, maybe we'll develop technologies that cure cancer. Rid us of viruses. Perhaps fix that pesky climate change. Even, deliver us from death altogether.... But is the increasing belief in salvation through technology just religion in new clothes? Meghan O'Gieblyn is the author of the book God, Human, Animal, Machine: Technology, Metaphor, and the Search for Meaning. In the fall of 2021 Brooke spoke to O'Gieblyn about the shared assumptions of Christian creationists and transhumanist tech leaders, the flawed metaphor of the mind as a computer, and the relationships of humans to the machines we build. This is a segment from our October 15th, 2021 program, Against the Machine.
Schools across the country are considering whether to ban the new AI chatbot, ChatGPT. On this week's On the Media, a look at the ever-present hype around AI and claims that machines can think. Plus, the potential implications of handing over decision-making to computers. 1. Tina Tallon [@ttallon], assistant professor of A.I. and the Arts at the University of Florida, on the love-hate relationship with AI technology over the past 70 years, and Nitasha Tiku [@nitashatiku], tech culture reporter for The Washington Post, on history of the tech itself. Listen. 2. Geoffrey Hinton [@geoffreyhinton], a cognitive psychologist and computer scientist, on holograms, memories, and the origins of neural networks. Listen.3. Matt Devost [@MattDevost], international cybersecurity expert and CEO and co-founder of the global strategic advisory firm OODA llc., on the rise of AI-powered weapons and what it means for the future of warfare. Listen. Music:Original music by Tina TallonHorizon 12.2 by Thomas NewmanBubble Wrap by Thomas NewmanSeventy-two Degrees and Sunny by Thomas NewmanEye Surgery by Thomas NewmanFinal Retribution by John ZornLachrymose Fairy by Thomas Newman
This week HBO is set to release its latest show, The Last Of Us, about two strangers, who end up on a perilous journey together through a zombie-infested post-apocalyptic America. The show, starring Pedro Pascal and Bella Ramsey, is based on a hit video game series of the same name. It should be an easy hit for the network. Yet, the show's creators have had to contend with what's known as the "video game curse." Dating back to the 1993 Super Mario Bros. movie, adaptations of video games into film and television have left us with a long list of critical failures. From 2022's Uncharted, to the 2021 Mortal Kombat, and the 2016 Assassin's Creed movie, which earned a whopping 19% on Rotten Tomatoes. This week, OTM Correspondent Micah Loewinger speaks with New Yorker writer and editor, Alex Barasch, about his latest piece 'Can a Video Game Be Prestige TV?,' if HBO's latest venture could finally break the infamous curse, and why studios continue to make productions based on video games.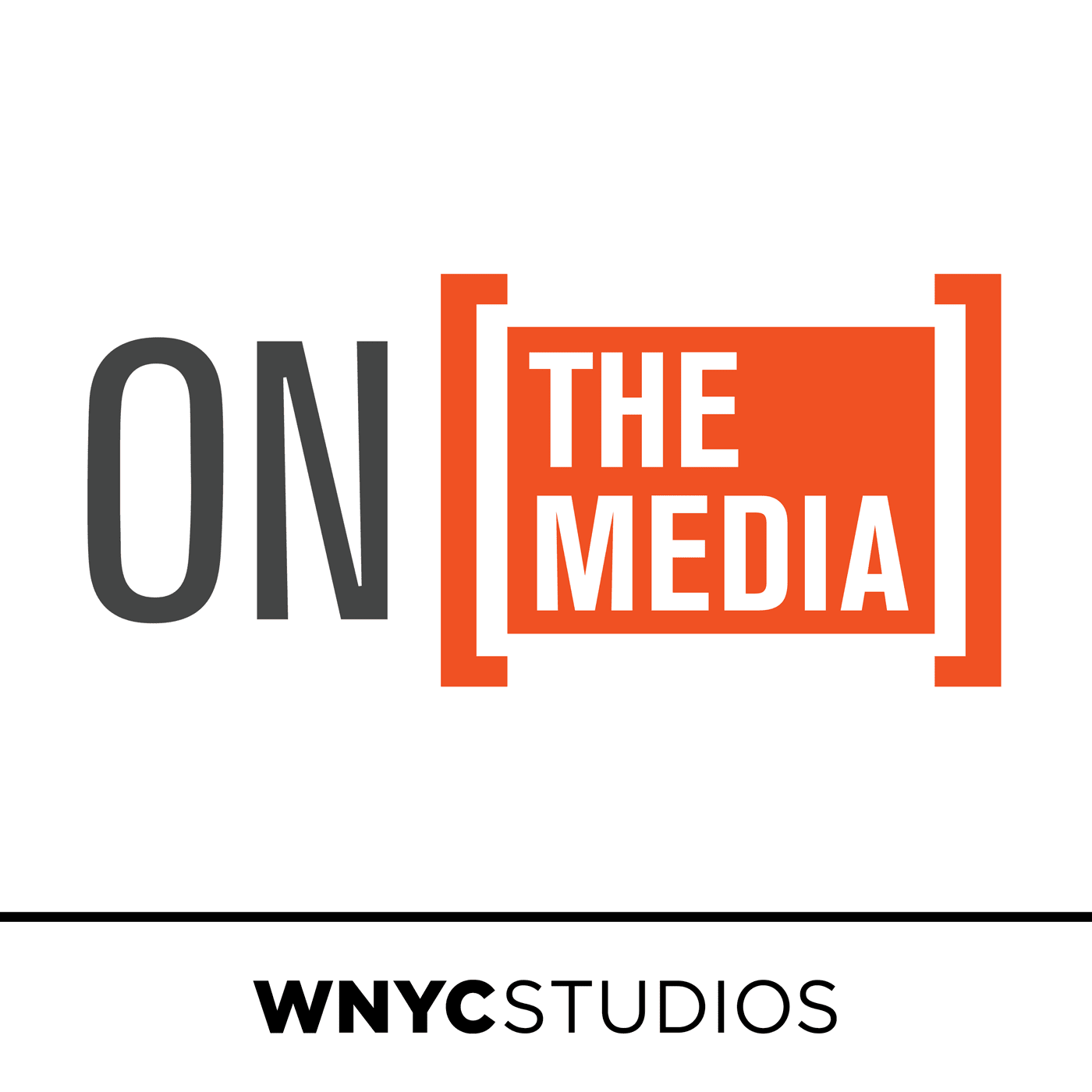 The start of a new year is a time to look both forward and back. On this week's On the Media, hear how facing our climate's fragility could inspire hope, instead of despair. Plus, a physicist explains how creation stories help us understand our place in the universe. 1. Luke Kemp [@LukaKemp], a Research Associate at Cambridge's Centre for the Study of Existential Risk, on a new study that says we need to put more attention on the possibility of human extinction and other climate catastrophes. Bryan Walsh [@bryanrwalsh], editor of Vox's 'Future Perfect,' also explains why our brains have a hard time processing catastrophes like climate change. Listen. 2. Mark Blyth [@MkBlyth], professor of International Economics and Public Affairs at Brown University, on how the economy is ultimately a mirror of our accomplishments, advances, fears, and mistakes. Listen.3. Guido Tonelli, a particle physicist at CERN, the European Organization for Nuclear Research, on the importance of creation myths, and what scientists can tell us about the fragility of the universe. Listen. Music in this week's show:Merkabah - John ZornCarmen Fantasy - Anderson & RoeThe Stone - The ChieftainsSuite for Solo Cello No. 6 in D Major (Bach) - Yo Yo MaSentimental Journey - The Sydney Dale OrchestraPeace Piece (Bill Evans) - Kronos QuartetLove Theme from Spartacus - Yusef Lateef
At the end of 2022, Congress passed legislation to ban TikTok from all government devices, citing data privacy concerns and potential ties between the app and the Chinese government. But this isn't the first time the incredibly popular social media platform occupied headlines. Ever since TikTok exploded worldwide in 2018, news outlets across the country have breathlessly reported on TikTok challenges, which they claim range from the bizarre (licking toilet seats) to the dangerous ("National School Shooting Day"). However, the actual reach and impact of these challenges remain mysterious — or, more often, minimal.  On the Media correspondent Micah Loewinger breaks down a short history of these TikTok panics, and looks into the failures of news outlets to judiciously report on overblown TikTok virality, as well as the cyclic paranoia that arises when we face new technology (think: comic books corrupting youth in the 1950s). He poses the question: haven't we been through this already?  Special thanks to New York City Municipal Archives for providing archival audio related to the effects of radio and comics books on children. This segment originally aired on our May 13th, 2022 program, Seeing is Believing.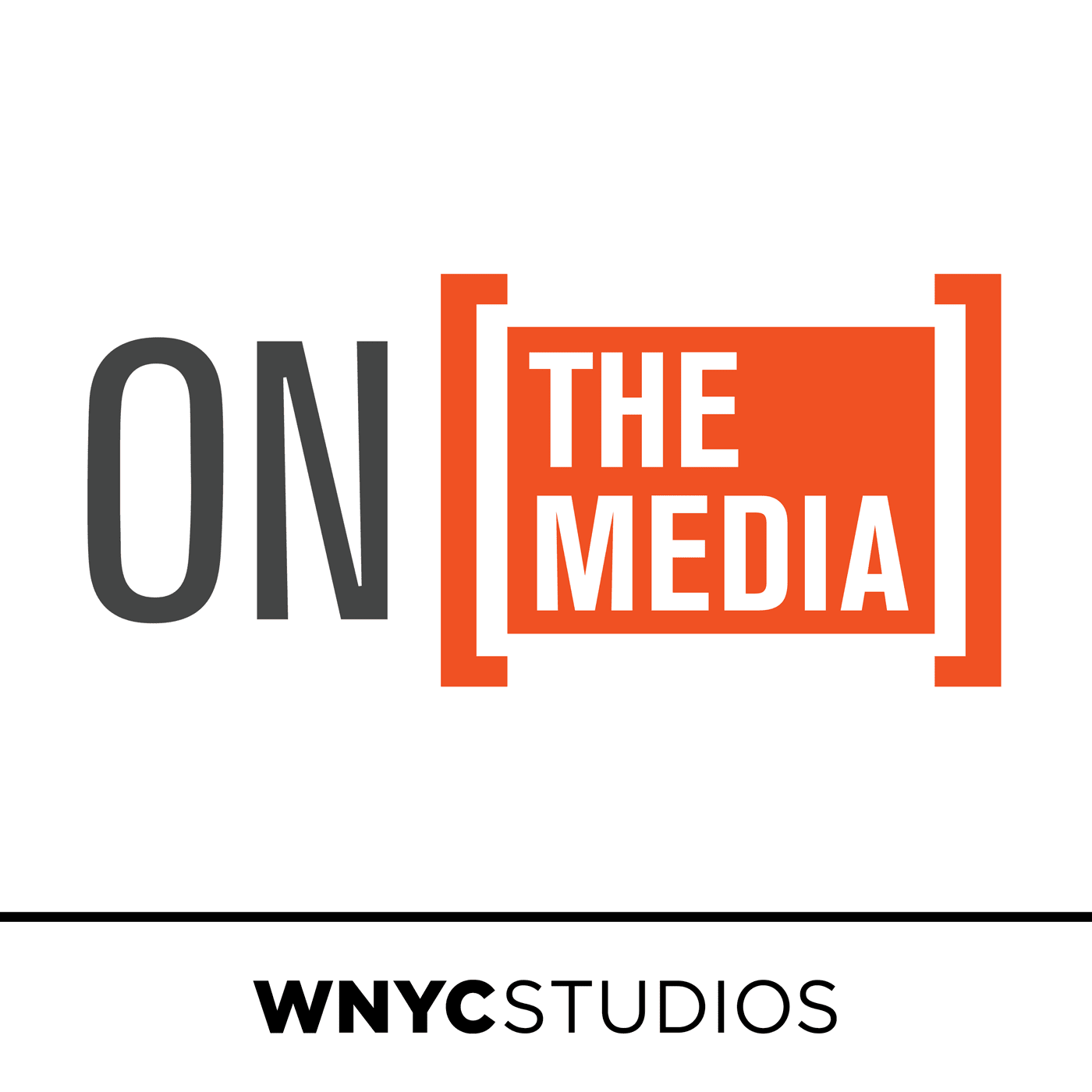 In October, a court ruled in favor of the Department of Justice and blocked the merging of two publishing giants: Penguin Random House and Simon & Schuster. On this week's On the Media, hear what readers will lose if conglomerates further monopolize the market. Plus, it turns out readers do not want to curl up with a good ebook. 1. Alexandra Alter [@xanalter], reporter at the New York Times, on how the booming publishing industry is wrestling with supply chain nightmares and more to meet reader demand. Listen. 2. Katy Waldman [@xwaldie], writer at The New Yorker, explains what's at stake in the DOJ v. Penguin Random House case. Listen. 3. Margot Boyer-Dry [@M_BigDeal], freelance culture writer, on why book covers are looking more and more similar, blobs and all. Listen. 4. John B. Thompson, Professor of Sociology at the University of Cambridge, on how Amazon changed the book market for good, and why the appeal of the print book persists. Listen. Music in this week's show:Paperback Writer - Quartetto d'Archi Dell'Orchestra Sinfonica di MilanoGuiseppe VerdiTymperturbably Blue - Duke EllingtonI Could Write A Book - Miles DavisTateh's Picture Book - Randy NewmanMy Baby Loves A Bunch of Authors - Moxy Fruvous
During this holiday season, you likely encountered public nativity scenes depicting the birth of Jesus, presenting the family with very rare exceptions as white. And the same can be said of his ubiquitous adult portrait –– with fair skin and hair a radiant gold, and eyes fixed on the middle distance. In this segment from 2020, Eloise talks to Mbiyu Chui, pastor at the Shrine of the Black Madonna in Detroit, about unlearning Jesus's whiteness. She also hears from Edward Blum, author of The Color of Christ: The Son of God and the Saga of Race in America, about how the image came dominate in the U.S., and psychologist Simon Howard on how White Jesus has infiltrated our subconsciouses. Lastly, Eloise speaks to Rev. Kelly Brown Douglas, womanist theologian and Dean of the Episcopal Divinity School at Union Theological Seminary, about the theology of the Black Christ. This is segment first aired in our October 1st, 2020 program, God Bless.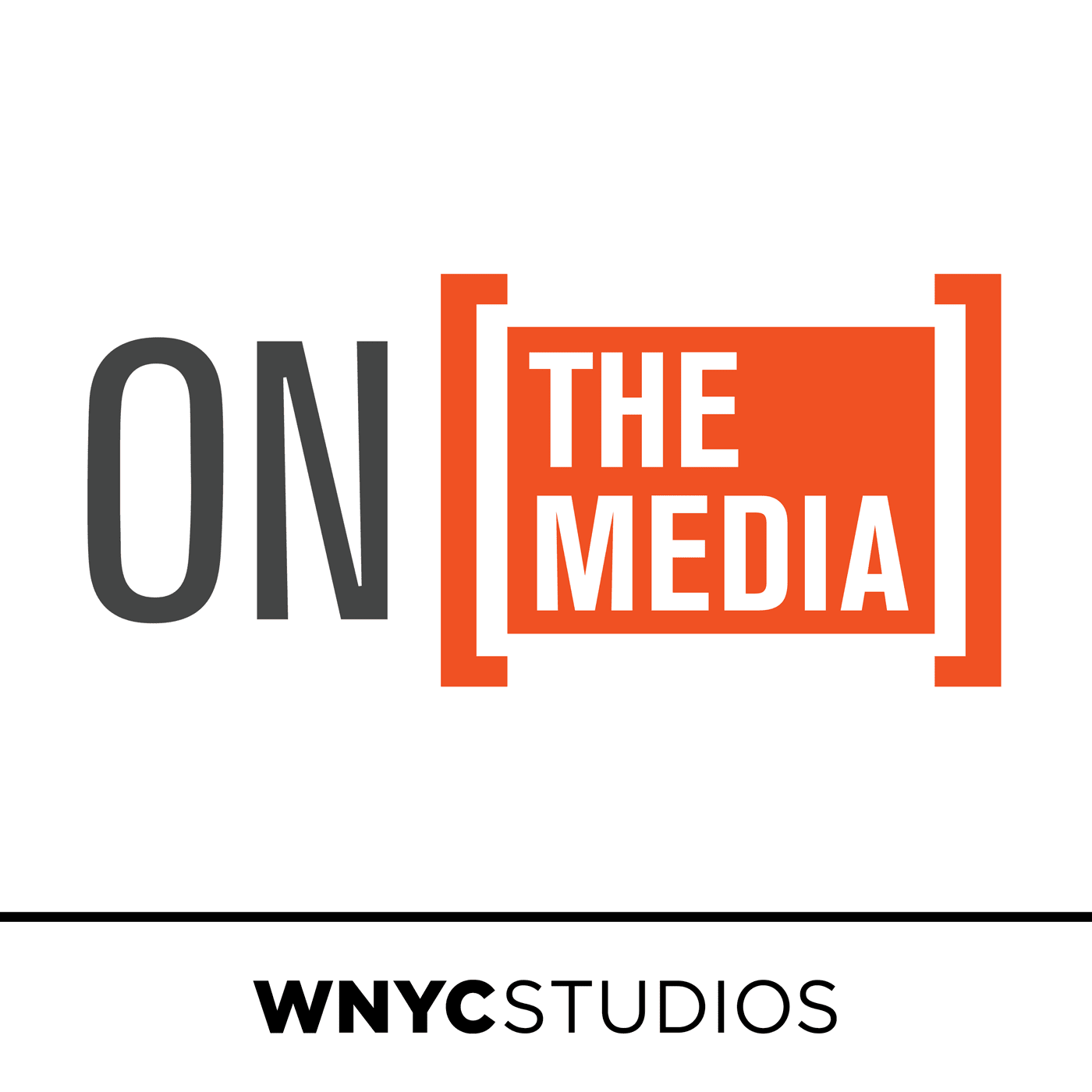 In Retrospect
2022-12-2452:56
1
And just like that, 2022 is coming to a close. On this week's On the Media, a look back at our year of coverage, from Russia's war on Ukraine, to an unprecedented rise in book bannings at home. Tune in to hear about the fights, fictions, and things we're still figuring out. With excerpts from: Is Talk of a Possible 'New' Civil War Useful? The Perils of a Gauzy History How Meduza is Adapting to Russia's Crackdown on Speech When the World Starts to Look Away Joe Rogan's Podcast isn't Just 'Entertainment' Musk And The International Reach of Twitter How Anti-LGBTQ Rhetoric Foreshadowed a Deadly Shooting Republicans' Latest Go-To Dog Whistle How to Interview a 'Big Lie' Believer In Georgia, a Conservative Elections Official Stands Up to the Big Lie How Books Get Removed from Classrooms and Libraries Parents vs. Democracy Libraries Under Attack The Big Sigh: An Assessment of Our Economic Future This Much Death is Not 'Normal' The State of Our Immunity Should the Country See What an Assault Rifle Does to the Body of a Child? How Racism Ended a Renaissance of Weight Donald Trump, Ye, and The New Old Anti-Semitism Music:What's That Sound by Michael AndrewsLost, Night by Bill Frisell Fallen Leaves by Marcos CiscarEye Surgery by Thomas NewmanGerman Lullaby by The KiboomersGormenghast by John ZornBerotim by John Zorn featuring Bill Frisell, Carol Emanuel, and Kenny WollesenCellar Door by Michael AndrewsLiquid Spear Waltz by Michael AndrewsHarpsichord by Four Tet 
We covered a lot of ground in the series, so in this bonus episode we wanted to give space to some of the voices we couldn't fit into the story; a concerned citizen who tried to take the issue of combatting on-air conspiracy theories into her own hands, a journalist who went into the belly of the beast, a former talk radio host and some of the people on the receiving end of the right wing broadcasts...the listeners.  
This year, right-wing groups at home and abroad were animated by wistful recollections of the past. On this week's On the Media, hear how nostalgia is weaponized in politics. Plus, a deep dive into newspaper archives reveals that we've been having the same debates for over a century. 1. Sophia Gaston [@sophgaston], social researcher and the Head of Foreign Policy & UK Resilience at UK think tank Policy Exchange, on the use of nostalgia as a cultural and political force in Europe. Listen. 2. Adam Serwer [@AdamSerwer], staff writer at The Atlantic, and the author of "The Cruelty Is the Point," on weaponized nostalgia in American discourse. Listen. 3. OTM correspondent Micah Loewinger [@MicahLoewinger] speaks with political scientist Paul Fairie [@paulisci] about at some of the big media narratives that felt representative of 2022 and how little has changed in our political discourse. Listen.   Music:  Berceuse in D Flat Major by Ivan Moravec  
Highly politicized, partisan companies like Salem have a hold on the airwaves — and they don't plan to give it up. Senior Vice President of Salem, Phil Boyce speaks candidly to Katie about the personalities he handpicked to spread Salem's message and about the company's plans to expand into the media world off the airwaves. And in this final episode of the series we ask the perennial question: peddling election denialism seems to be a solid business model — but is it legal?    The Divided Dial is hosted by journalist and Fulbright Fellow Katie Thornton. Her written articles and audio stories have appeared in The Atlantic, 99% Invisible, The Washington Post, BBC, NPR, WNYC, Minnesota Public Radio, The Guardian, Bloomberg's CityLab, National Geographic, and others. She is a lifelong radio nerd who got her start in media as a teenager, volunteering and working behind the scenes at radio stations for many years. You can follow her work on Instagram or on her website. The Divided Dial was edited by On the Media's executive producer, Katya Rogers. With production support from Max Balton and fact-checking by Tom Colligan, Sona Avakian, and Graham Hacia. Music and sound design by Jared Paul. Jennifer Munson is our technical director. Art by Michael Brennan.  With support from the Fund for Investigative Journalism.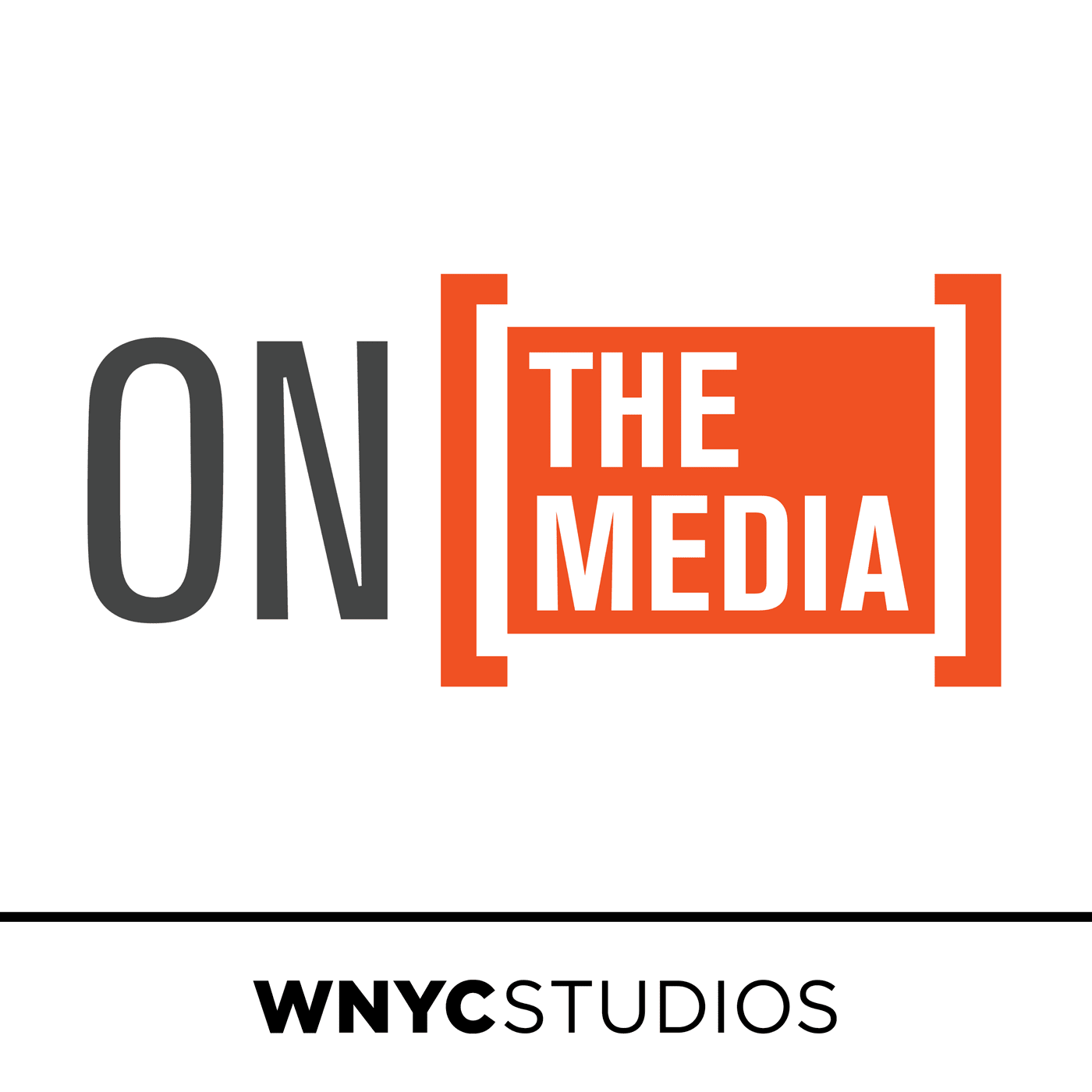 A 2020 story about Hunter Biden's hacked laptop keeps finding its way back into the news cycle. On this week's On the Media, a look at Elon Musk's so-called Twitter Files and whether they're newsworthy. Plus, the meteoric rise and fraught future of HBO, which turned 50 this year. 1. Blake Montgomery [@blakersdozen], tech news editor at Gizmodo, and Olivia Nuzzi [@Olivianuzzi], Washington correspondent for New York Magazine, on the Twitter Files and their relationship to the story of Hunter Biden's laptop. Listen. 2. Christopher Grimes [@grimes_ce], correspondent for the Financial Times, on Disney's foray into the culture wars and its ongoing battle with the governor of Florida. Listen. 3. John Koblin [@koblin], co-author of It's Not TV: The Spectacular Rise, Revolution, and Future of HBO, on the history and lasting impact of HBO. Listen.
In the 1970s, talk radio was hitting its stride, with hosts and listeners from all political persuasions. But the radio dial was about to change forever. Community needs assessments, requirements to offer public service programs and multiple perspectives, and limits on how many stations a single company could own were all eradicated. Technological and legal changes would consolidate the radio industry exponentially, allowing conservative talk radio hosts like Rush Limbaugh to take over the airwaves. In this episode, we look at radio's last four decades to understand how we got to where we are today, and how conservative talk radio came to dominate a medium that once thrived on varied viewpoints.   The Divided Dial is hosted by journalist and Fulbright Fellow Katie Thornton. Her written articles and audio stories have appeared in The Atlantic, 99% Invisible, The Washington Post, BBC, NPR, WNYC, Minnesota Public Radio, The Guardian, Bloomberg's CityLab, National Geographic, and others. She is a lifelong radio nerd who got her start in media as a teenager, volunteering and working behind the scenes at radio stations for many years. You can follow her work on Instagram or on her website. The Divided Dial was edited by On the Media's executive producer, Katya Rogers. With production support from Max Balton and fact-checking by Tom Colligan, Sona Avakian, and Graham Hacia. Music and sound design by Jared Paul. Jennifer Munson is our technical director. Art by Michael Brennan.  With support from the Fund for Investigative Journalism.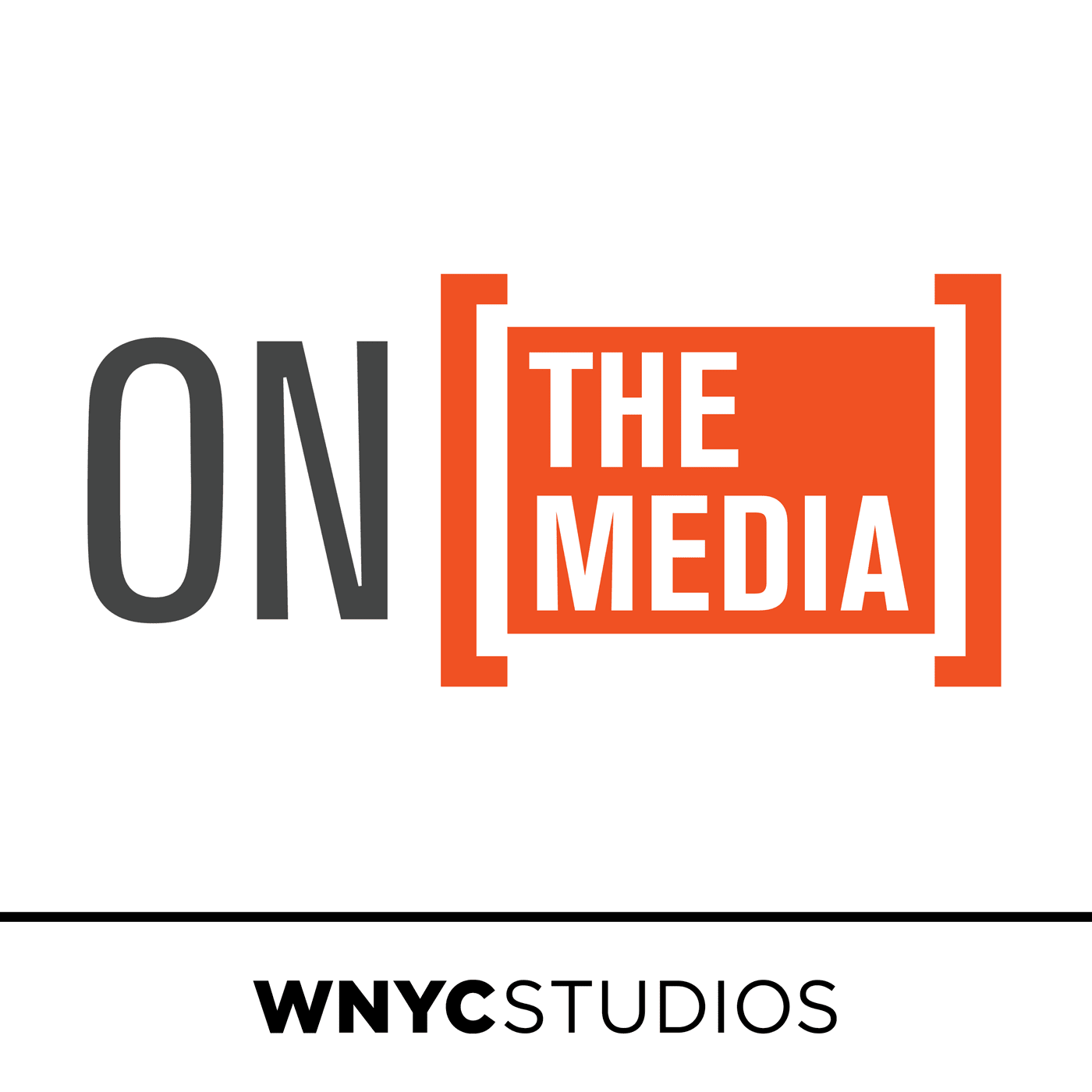 The Oldest Trick
2022-12-0251:48
1
An ancient scapegoat for society's woes is back in the news. On this week's On the Media, a deeper look at the confusing landscape of modern anti-semitism. Plus, a conversation with some of the dogged reporters who spent years uncovering the truth behind the 2014 Malaysia Airlines crash in Ukraine. 1. Leo Ferguson [@LeoFergusonnyc], the Director of Strategic Projects for the Jews for Racial & Economic Justice, on the rise of modern anti-Semitism. Listen. 2. Aric Toler [@AricToler], Director of Research and Training at Bellingcat, an investigative news outlet, and Roman Dobrokhotov [@Dobrokhotov], the Founder and Editor-in-Chief of The Insider, a Russian investigative online news outlet, on what it took to uncover the truth behind the 2014 Malaysia Airlines crash in eastern Ukraine. Listen. 3. Christo Grozev [@christogrozev], the lead Russia investigator with Bellingcat, about how he uncovered the real identity of a Russian "sleeper" agent who went by the name Maria Adela. Listen.
This week, we're sharing a chat Brooke had with her longtime colleague Brian Lehrer for Interview Magazine. Brian hosts his inimitably thoughtful daily talk show for WNYC, where he rallies a community of callers and experts to talk about the issues they care about most. But you may not know that Brian was once the first ever host of this very show. In this conversation, Brooke and Brian discuss how they made their ways into public radio, parasocial relationships, and the difference between accuracy and objectivity. This conversation appears in full on Interview Magazine's website, with the headline "Brian Lehrer Points the Mic at Brooke Gladstone."
United States