Discover
The Modern West
Author: Wyoming Public Media
Subscribed: 272
Played: 5,642
© 2021 The Modern West
Description
Exploring the evolving identity of the American West.

Produced by Wyoming Public Media and PRX, The Modern West takes you on a sound-rich journey into some of America's most iconic landscapes. Guided by host Melodie Edwards' personal connection to the region, it's an unflinching look at the American West--its problematic history, its modern-day struggles and resilience, and how its present and future are being shaped.
For all you Modern West fans who love our last season about ranching and the cowboy mythos in the American West, have we got a treat for you. We're going to share an episode from our good pals at the podcast Reframing Rural. It's now in the middle of its third season "Groundwork," and they've been sharing stories about host Megan Torgerson's family farm as well as the widening wealth gap in Montana…think towns like Bozeman and Missoula. This episode we're going to hear about Jeanie Alderson, a fourth-generation Montana rancher and the co-owner of Omega Beef. In the '70s, Jeanie's parents were among the rural organizers to form the Northern Plains Resource Council. Today, Jeanie continues the council's work standing up for family ranches by fighting against the "Big Four" meatpacking monopoly that's dictating prices and forcing some ranchers out of business.
A few seasons back, we had a series called Cowboy Up that dug into the juvenile justice system in Wyoming. If you liked thinking about education in the west, you're going to love this. We are sharing an episode from the podcast Those Who Can't Teach Anymore, produced by one of our very own, Charles Fournier. This is a narrative podcast series that takes a look at why teachers are leaving education and what can be done to stop the exodus. In this episode, we'll hear from Charles' wife, Jennie and two other former teachers about why they left teaching. From struggles with mental health, to low pay, to a lack of autonomy in the classroom - they give insight into why we are losing good teachers across the country. This episode sets the stage for the series, which will take you through the history, pop-culture, and politics of education.
You might remember this daunting statistic from our season on ranching: the American West is facing its biggest drought in 1200 years. This special episode from the On Land podcast is all about solutions to that water crisis. Geologist Caroline Nash joins for a conversation about building resilience in times of uncertainty, how restoring beavers to our Western landscapes could help with watershed restoration, and the ways landowners across the West are experimenting with innovative land management practices.
The Modern West is getting a reboot! New host, new theme music, and brand-new stories just for this podcast. Season 1 starts September 17. (more…)
You ask around, and people can't agree on a quintessential Wyoming writer. And if you can't identify the literature of a place, you can't define the place. Authors including CJ Box and Craig Johnson weigh in. (more…)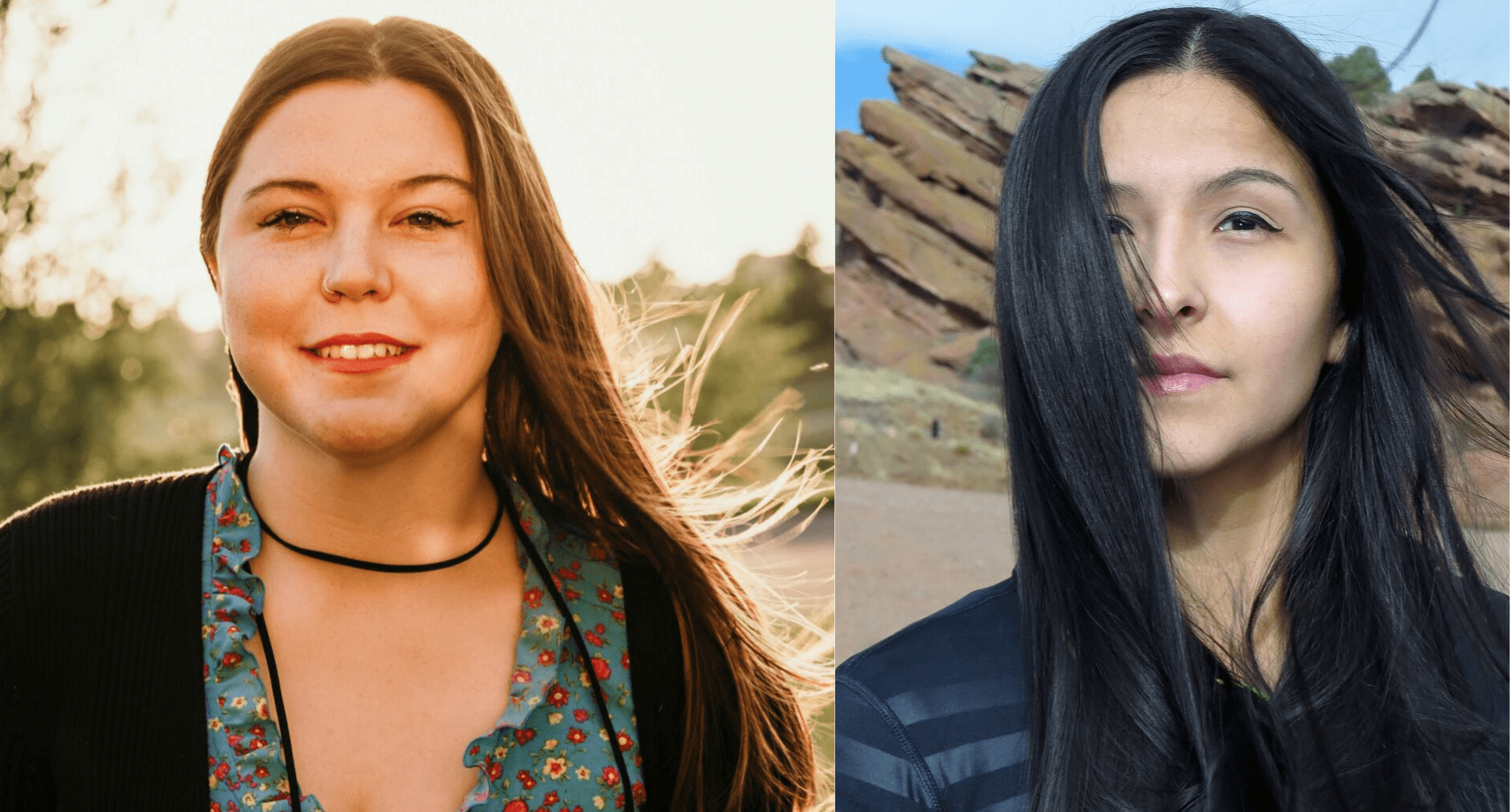 The U.S. government only allows Native Americans to register with one tribe. But what happens when two tribes share one reservation for over a century? Two women grapple with how that affected their identity growing up. (more…)
The number of Americans hunting and fishing is declining, but women are bucking the trend. Host Melodie Edwards finds a sisterhood at an all-women hunting camp—and catches her first fish with her dad. (more…)
Most births are uncomplicated. So in rural areas where hospitals are shutting down, women want to give birth at home. Now, states across the country are legalizing and regulating midwifery so they can. This is the story of one rural state, one midwife, and one brand-new mama. (more…)
Episode 5: Belonging
2019-10-2326:44
1
Young people from Gen Z are moving to cities around the West. But in doing so, they're also out-migrating from rural hometowns in places like Wyoming and New Mexico. Conversations between young people about why they leave and why they stay. (more…)
Imagine Congress agreeing to create national forests and wildlife refuges these days. Probably wouldn't happen. So when a billionaire realized a large swath of the Great Plains needed special protections he decided to do it himself, without the government's help. His dream is for a new kind of privately-owned national park–one as expansive as Yellowstone. (more…)
It's been over a century since the U.S. government exterminated bison from the Great Plains as a way to win the war against the Native American tribes there. But now reservations across the West are working to bring them back. (more…)
Quincy Dabney loved growing up in Lodge Grass on the Crow Reservation in Montana. But then, just like him, it started falling apart. Now Quincy is working to save the hometown that saved him. (more…)
Once upon a time, coal miners took pride in the hard work they did. But these days the coal industry is sluggish and miners are feeling left behind—even disrespected—by the world. What they want most now is to just figure out how to hold on to the strong community that coal once gave them. (more…)
Bob was devastated when his wife died of cancer. He'd been her main caregiver, and afterward, he realized that now he had to face his old age alone. No kids, no family nearby. And living in the West, he started worrying about how inaccessible senior care could be. That's when his gallows humor took over. (more…)
A preview of our summer mini-season: three episodes that take you deep into the real West to meet people thinking hard about the future of this place. Predators, prairie, and pots of glitter.
Albert Sommers is a rancher who thought he'd seen it all. When he found a mysteriously dead calf, he started wondering: how wild should our wild places be?
When Emily Chen-Newton moved to Nebraska, she was worried she'd miss her Kentucky mountains. But then she walked a long section of the new Great Plains Trail and realized her new home was a more magical place than she gave it credit for. And not so flat either.
It wasn't easy growing up queer in small-town Wyoming. And when Taylar went to college in Laramie, an assault left her in pieces…until she found community with Giselle and the Dragonettes. Follow them as they head to the big city for a David Bowie drag competition.
They say those who fail to learn from history are doomed to repeat it. So what can Old West ghost towns teach us about today's shrinking rural towns? Starting September 16, we'll take you to the windswept prairie where towns once stood and to new ghost towns in the making. We're exploring rural decline and resilience, and asking, why does it matter if America's small towns disappear?
Years ago, small towns like Walden, Colorado were vibrant. Street dances, a health food store, a movie theatre, the works. At least, that's how host Melodie Edwards remembers it from her childhood. Now it's shrinking, part of the "ghost towning" of the American West. But can communities like Walden find a way to survive? Or will Melodie's parents be forced to move away, like so many others?
United States