Discover
South Bend Beat Podcast
Claim Ownership
Author: Alpha Dog Podcasts
Subscribed: 7
Played: 128
© Alpha Dog Podcast Network
Description
The South Bend Beat Podcast will dive into all things, people and places South Bend.

We'll interview local leaders and influencers, allowing listeners to hear about them in a way that's never been heard before. This includes community leaders, politicians, business owners, entrepreneurs and more.

The South Bend Beat Podcast will also highlight, preview and summarize local events with the help of those that will be, or were, directly involved.

Even if you aren't from South Bend, listen along to keep up with this city on the rise and the entrepreneurial spirit that goes along with it.
Kyle is joined by Doug Murphy. Martin's has Barefoot Days coming up! Doug fills you in on the deals you can expect and how to best prepare your food and drink combos.   Show Links South Bend Beat Alpha Dog Agency   Links Follow Kyle on Facebook, Twitter or Instagram Follow Alpha Dog Agency on Facebook, Twitter or Instagram Follow South Bend Beat on Facebook, Twitter or Instagram
Kyle is joined by Tieal Bishop of A Rosie Place For Children. Tieal talks about her background, the creation of A Rosie Place, what it means to work with medically fragile children and how they make it work the way they do.   Show Links South Bend Beat Alpha Dog Agency   Links Follow Kyle on Facebook, Twitter or Instagram Follow Alpha Dog Agency on Facebook, Twitter or Instagram Follow South Bend Beat on Facebook, Twitter or Instagram
Kyle is joined by Blake Schirripa of Mimmo's Pizza. Blake talks about COVID adjustments, what the last year has been like, what he has planned for this summer and what 'Mangia, Mangia' means.   Show Links South Bend Beat Alpha Dog Agency   Links Follow Kyle on Facebook, Twitter or Instagram Follow Alpha Dog Agency on Facebook, Twitter or Instagram Follow South Bend Beat on Facebook, Twitter or Instagram
Kyle is joined by Kylie Carter of Downtown South Bend. Kylie recaps what the last year of Covid has looked like through the lens of DTSB and previews this Spring and Summer activities downtown.   Show Links South Bend Beat Alpha Dog Agency   Links Follow Kyle on Facebook, Twitter or Instagram Follow Alpha Dog Agency on Facebook, Twitter or Instagram Follow South Bend Beat on Facebook, Twitter or Instagram
But wait! Kyle is out due to contract tracing and Jordan takes his place to interview Ismael Zina of NoraCare. NoraCare is an 'uber for health care' launching in the region. They talk about Ismael's background, his mission and why he loves the South Bend area.   Show Links South Bend Beat Alpha Dog Agency   Links Follow Kyle on Facebook, Twitter or Instagram Follow Alpha Dog Agency on Facebook, Twitter or Instagram Follow South Bend Beat on Facebook, Twitter or Instagram
Kyle is joined by Chief Carl Buchanon of the South Bend Fire Department. They discuss Carl's upbringing in South Bend, his formative years and what led him to ultimately join the Fire Department. They also discuss recruiting efforts for SBFD, the focus on mental health in the department and his college years in Kansas.   Show Links South Bend Beat Alpha Dog Agency   Links Follow Kyle on Facebook, Twitter or Instagram Follow Alpha Dog Agency on Facebook, Twitter or Instagram Follow South Bend Beat on Facebook, Twitter or Instagram
Kyle is joined by Josh Sisk. Josh is the Executive Director of the Potawatomi Zoo. They talk all things zoo and Josh's background, which includes stops at zoos in New York and Los Angeles. Jordan takes over for part of the episode to really, really talk animals.   Show Links South Bend Beat Alpha Dog Agency   Links Follow Kyle on Facebook, Twitter or Instagram Follow Alpha Dog Agency on Facebook, Twitter or Instagram Follow South Bend Beat on Facebook, Twitter or Instagram
Kyle is joined by Tim Lehman, owner of Premium Investments. The sports cards industry is booming again and Tim has been in the business for decades. They talk about why the industry is booming, what to look out for and Tim's background.   Show Links South Bend Beat Alpha Dog Agency   Links Follow Kyle on Facebook, Twitter or Instagram Follow Alpha Dog Agency on Facebook, Twitter or Instagram Follow South Bend Beat on Facebook, Twitter or Instagram
Kyle is joined by Todd Zeltwanger and Shelly Alwine. Todd and Shelly are part of the leadership team for Cultivate, which has garnered national attention for their food repurposing program put into place across the region. They wrap up with a round of Answer The Internet.   Show Links South Bend Beat Alpha Dog Agency   Links Follow Kyle on Facebook, Twitter or Instagram Follow Alpha Dog Agency on Facebook, Twitter or Instagram Follow South Bend Beat on Facebook, Twitter or Instagram   Lightning Round Questions KFC Radio: Answer The Internet
Kyle is joined by Ben Schlabach. Ben expressed interest in doing an Ask Me Anything, Amish edition. He clears up misconceptions about the Amish and answers all questions that came through on social media. They also talk about his entrepreneurial path that led to Green Improvements. They wrap up with a round of Answer The Internet.   Show Links South Bend Beat Alpha Dog Agency   Links Follow Kyle on Facebook, Twitter or Instagram Follow Alpha Dog Agency on Facebook, Twitter or Instagram Follow South Bend Beat on Facebook, Twitter or Instagram   Lightning Round Questions KFC Radio: Answer The Internet
Kyle is joined by Adriana Macri, of Macri's Bakery and Carmela's. They talk paczkis! They also discuss other popular holidays for the bakery, how they pivoted with Covid and what a typical day looks like this time of year. They wrap up with a round of Answer The Internet.   Show Links South Bend Beat Alpha Dog Agency   Links Follow Kyle on Facebook, Twitter or Instagram Follow Alpha Dog Agency on Facebook, Twitter or Instagram Follow South Bend Beat on Facebook, Twitter or Instagram   Lightning Round Questions KFC Radio: Answer The Internet
Kyle is joined by Jordan Hall, a young professional that recently left Traverse City, Michigan to relocate to South Bend. They discuss why he made the move, how he's adjusted to South Bend and why he recommends it to other young professionals. They wrap up with a round of Answer The Internet.   Show Links South Bend Beat Alpha Dog Agency   Links Follow Kyle on Facebook, Twitter or Instagram Follow Alpha Dog Agency on Facebook, Twitter or Instagram Follow South Bend Beat on Facebook, Twitter or Instagram   Lightning Round Questions KFC Radio: Answer The Internet
Kyle is joined by Kristin St. Clair, of Martin's Super Markets. They talk about Kristin's role at Martin's and what she offers the community. They also talk about health in general, health myths and meal plans. They wrap up with a round of Answer The Internet.   Show Links South Bend Beat Alpha Dog Agency   Learn About Kristin   Links Follow Kyle on Facebook, Twitter or Instagram Follow Alpha Dog Agency on Facebook, Twitter or Instagram Follow South Bend Beat on Facebook, Twitter or Instagram   Lightning Round Questions KFC Radio: Answer The Internet
Kyle is once again joined by Sean Willey, AKA Big Perm of U93. They cover a wide array of topics, including bathroom etiquette, personal encounters and what's new at U93. Basically, the entire episode is a round of Answer The Internet.   Show Links South Bend Beat Alpha Dog Agency   Links Follow Kyle on Facebook, Twitter or Instagram Follow Alpha Dog Agency on Facebook, Twitter or Instagram Follow South Bend Beat on Facebook, Twitter or Instagram   Lightning Round Questions KFC Radio: Answer The Internet
Kyle is joined by Dr. Amber Selking. Dr. Selking is a mental performance expert that works with Fortune 500 companies and Notre Dame Football. They talk about her background, her athletic career, her role at Lippert and what a typical day looks like for her. As usual, they wrap up with a round of Answer The Internet.   Show Links South Bend Beat Alpha Dog Agency   Links Follow Kyle on Facebook, Twitter or Instagram Follow Alpha Dog Agency on Facebook, Twitter or Instagram Follow South Bend Beat on Facebook, Twitter or Instagram   Dr. Selking: Facebook, Twitter, Instagram, Podcast & Selking Performance Group   Lightning Round Questions KFC Radio: Answer The Internet
Kyle is joined by Matthew Stackowicz. Matthew run the Applied Entrepreneurship Program through RISE. They discuss how he ended up with that role and how it's helping students throughout the area. They also discuss the multiple business ventures that Matthew is currently working on. As usual, they wrap up with a round of Answer The Internet.   Show Links South Bend Beat Alpha Dog Agency   Links Follow Kyle on Facebook, Twitter or Instagram Follow Alpha Dog Agency on Facebook, Twitter or Instagram Follow South Bend Beat on Facebook, Twitter or Instagram    Lightning Round Questions KFC Radio: Answer The Internet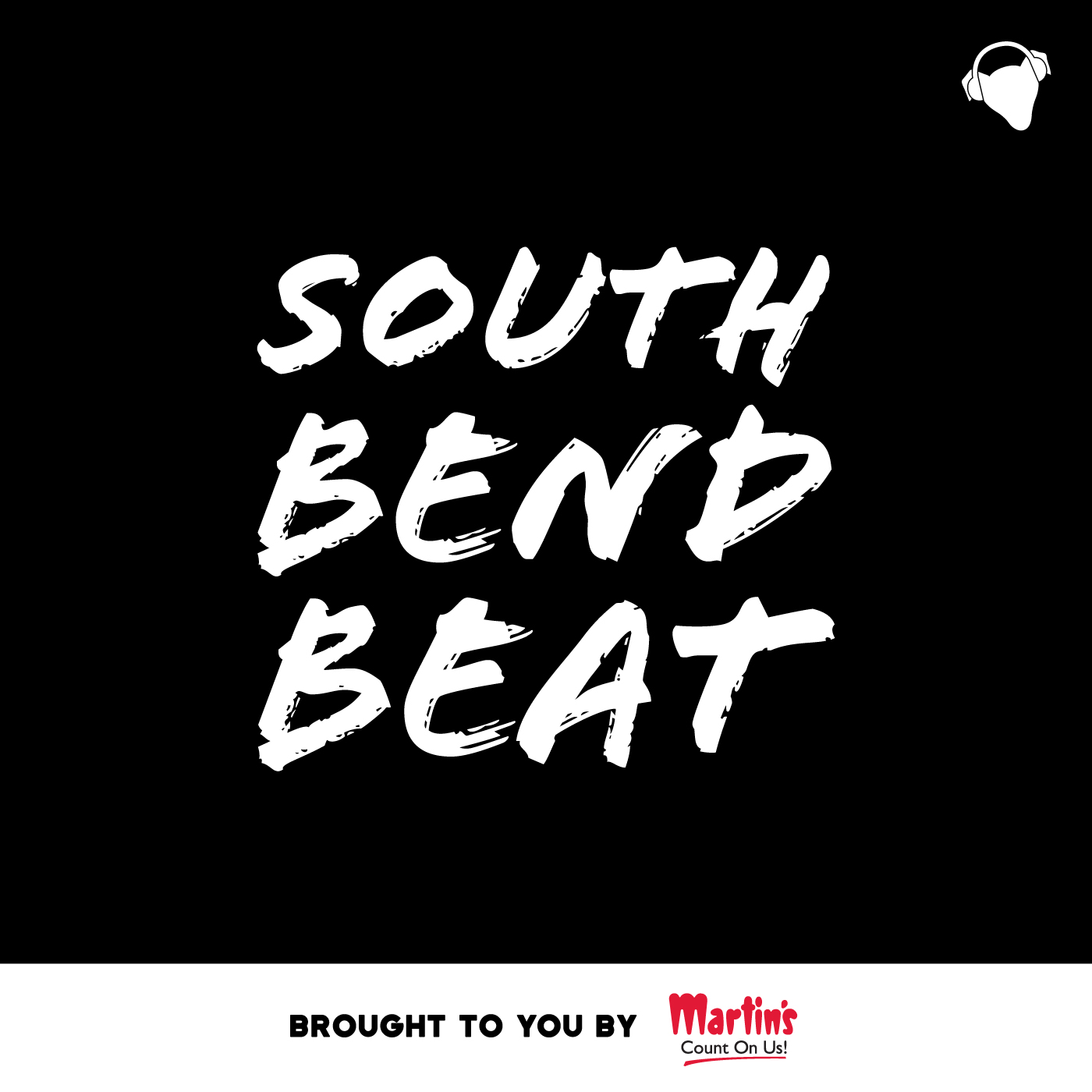 Kyle & Tina preview the holiday events taking place in South Bend and the surrounding areas this year.   Show Links South Bend Beat Alpha Dog Agency   Links Follow Kyle on Facebook, Twitter or Instagram Follow Alpha Dog Agency on Facebook, Twitter or Instagram Follow South Bend Beat on Facebook, Twitter or Instagram
Kyle is joined by Tim Coleman, the Director of Speciality Foods for Martin's Super Markets. They talk groceries in general, the upcoming Thanksgiving holiday and wrap up with a round of Answer The Internet.   Show Links South Bend Beat Alpha Dog Agency   Links Follow Kyle on Facebook, Twitter or Instagram Follow Alpha Dog Agency on Facebook, Twitter or Instagram Follow South Bend Beat on Facebook, Twitter or Instagram    Lightning Round Questions KFC Radio: Answer The Internet
Kyle is joined by Pam Comer of the Pet Refuge. They talk about the things that have changed for the Pet Refuge during COVID, the needs for adoptive pet parents in the area, fundraising and commonly asked pet questions. As always, they wrap up with a round of Answer The Internet.   Show Links South Bend Beat Alpha Dog Agency   Links Follow Kyle on Facebook, Twitter or Instagram Follow Alpha Dog Agency on Facebook, Twitter or Instagram Follow South Bend Beat on Facebook, Twitter or Instagram    Lightning Round Questions KFC Radio: Answer The Internet
Kyle is joined by Christina McGovern of the Youth Service Bureau. They dive into Youth Homelessness Awareness Month and some of the staggering stats in our area related to youth homelessness. They discuss fundraising, Over The Edge and Christina's background as well. As always, they wrap up with a round of Answer The Internet.   Show Links South Bend Beat Alpha Dog Agency   Links Follow Kyle on Facebook, Twitter or Instagram Follow Alpha Dog Agency on Facebook, Twitter or Instagram Follow South Bend Beat on Facebook, Twitter or Instagram    Lightning Round Questions KFC Radio: Answer The Internet
United States