Claim Ownership
Author:
Subscribed: 0
Played: 0
Description
In a society where murder is legal for a night, the lads go absolutely crazy by poking this film with a stick. But, like, a giant stick... almost a branch.Hosted by Dave Walker, Rob Yeomans and Chris WilsonEdited by Chris WilsonFollow us on social media @cinemortuary Support the We Made This podcast network on Patreon:www.patreon.com/wemadethisTwitter: @we_madethisFacebook/Instagram: We Made Thiswemadethisnetwork.com
We made the mistake of letting Chris pick the Christmas episode....... again. Be wowed by the lack of snow in a studio parking lot as we are given the greatest gift of them all: attempted comedy.(AKA - Gingerdead Man 2: Bakery of Blood)
Aliens (1986)
2022-12-1101:21:37
EPISODE 125 - Dave's pick is the actual Aliens - not an Italian ripoff or canonical parody tribute. The real thing. Find out our thoughts on James Cameron's masterpiece, mainly "we prefer Alien 3".
EPISODE 124 - Denied his nu-metal Dracula 2000 masterpiece, Rob turns to the finale of John Carpenter's apocalypse (thematic) trilogy in which... THAT'S GOTTA BE KANE!
EPISODE 123 - A tale as old as time itself: you go to The Dracula Experience in Whitby, and then you get grand ideas for podcast episodes. A wooden stake through the heart sounds good right now.
EPISODE 122 - Dig up your great grandpa and fight off dinosaurs in your quest to figure out the baffling subtitle of this film. Wait, it's a pun?!
EPISODE 121 - Plus the 5th annual TURDIES awards.
Psycho (1998)
2022-08-1401:16:15
EPISODE 118This episode was recorded before the sad, untimely passing of Anne Heche. RIP.
EPISODE 117 - Jennifer Love Hewitt has never had a film certified 'Fresh' on Rotten Tomatoes, and oh look here's Jack Black as a weed-smoking rasta white man. Better crack open the bottle of Brandy.----HOSTED BYDave WalkerChris WilsonRob YeomansEDITED BYDave Walker----CineMortuary on the socials: @cinemortuarySupport the We Made This podcast network on Patreon:www.patreon.com/wemadethisWe Made This on Twitter this week: @we_madethiswemadethisnetwork.com
EPISODE 116 - A criminal heist film that turns into a CROCODILE DEATH SWAMP? Best film ever.----HOSTED BYDave WalkerChris WilsonRob YeomansEDITED BYDave Walker----CineMortuary on the socials: @cinemortuarySupport the We Made This podcast network on Patreon:www.patreon.com/wemadethisWe Made This on Twitter this week: @we_madethiswemadethisnetwork.com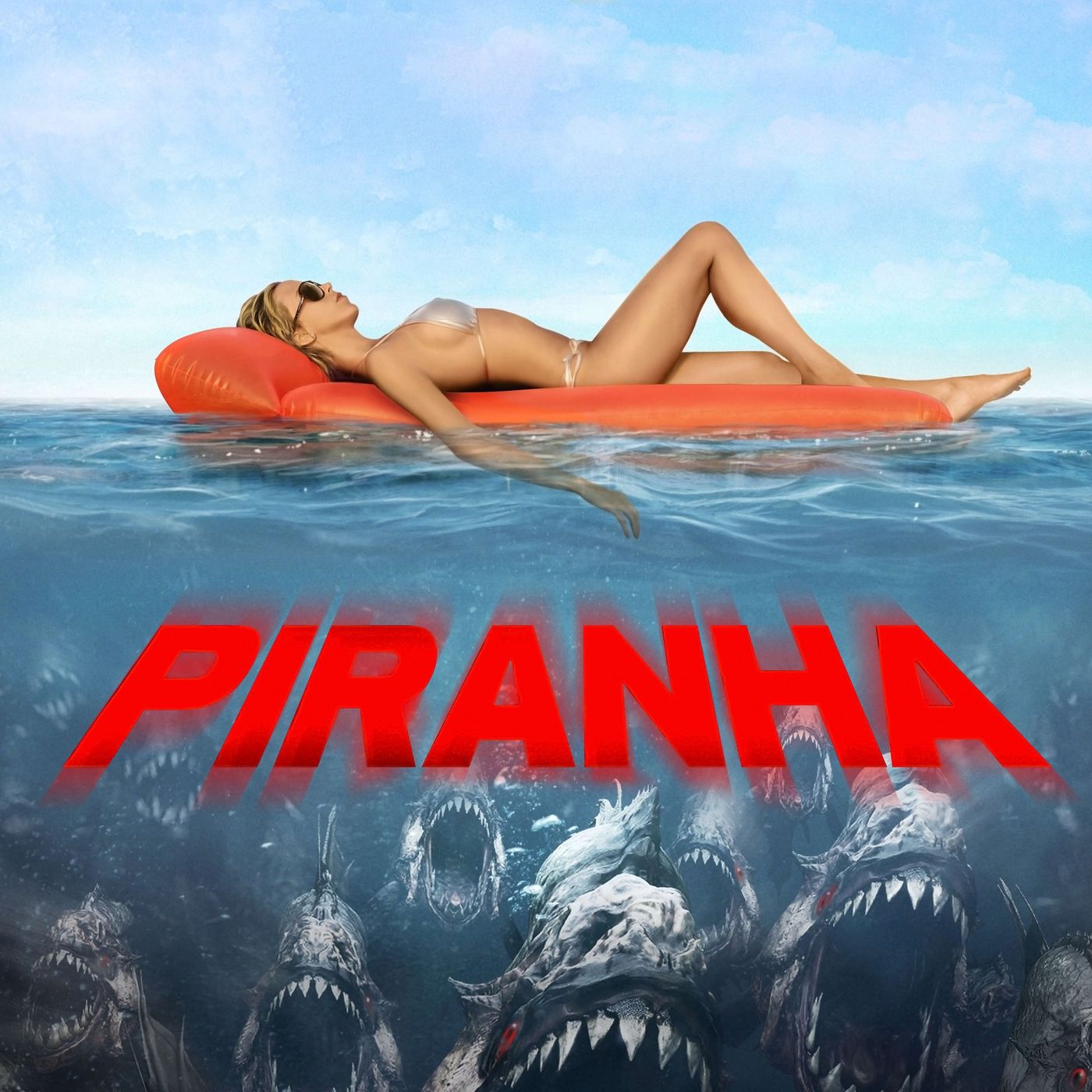 Piranha 3D (2010)
2022-06-1901:06:06
EPISODE 115 - Tits and fish... in 3D!!! What more do you want?----HOSTED BYDave WalkerChris WilsonRob YeomansEDITED BYDave Walker----CineMortuary on the socials: @cinemortuarySupport the We Made This podcast network on Patreon:www.patreon.com/wemadethisWe Made This on Twitter this week: @we_madethiswemadethisnetwork.com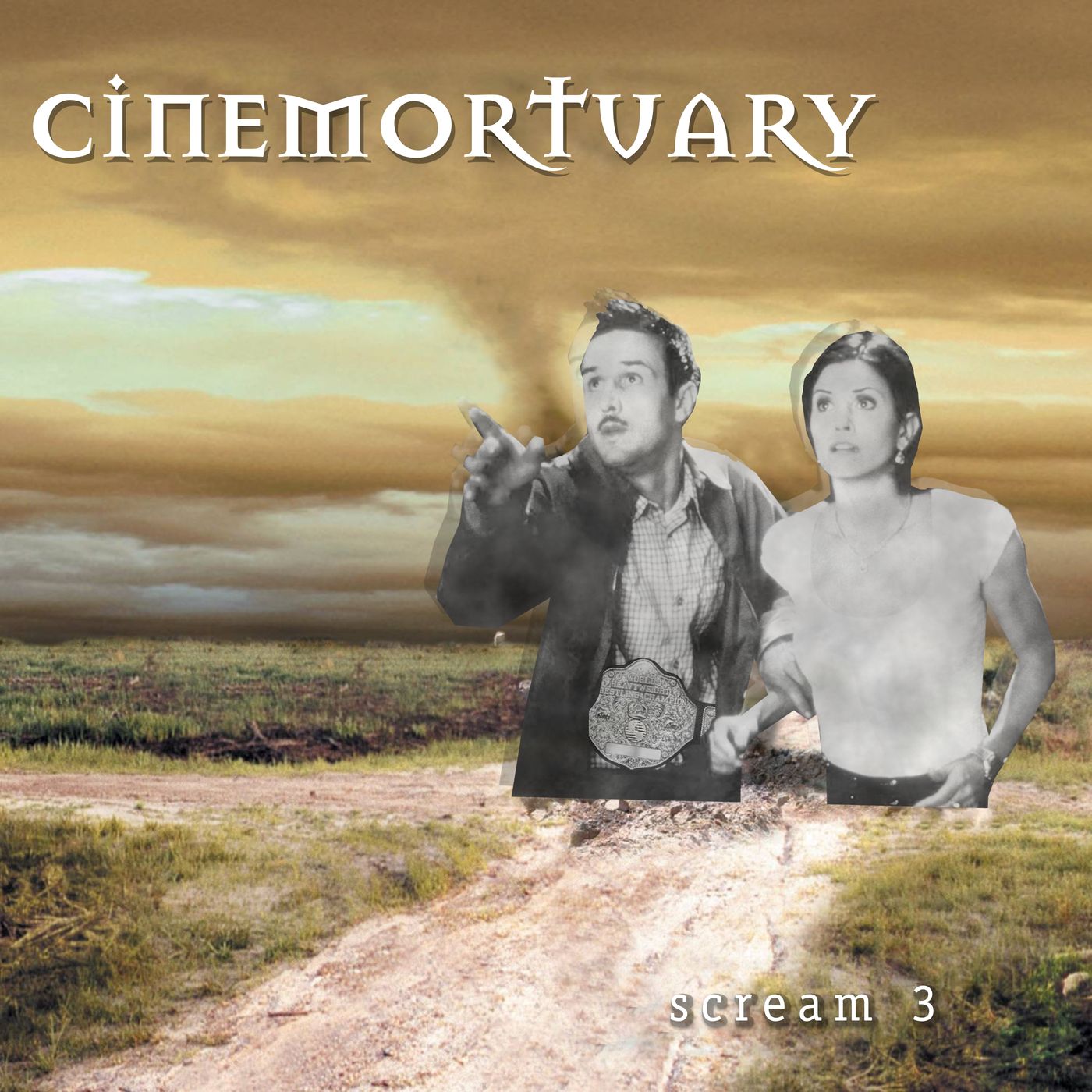 Scream 3 (2000)
2022-06-0501:31:58
EPISODE 114 - What If horror embraced a meta sequel With Arms Wide Open? Are You Ready for One of the Higher tier episodes of the podcast? My Sacrifice.----HOSTED BYDave WalkerChris WilsonRob YeomansEDITED BYDave Walker----CineMortuary on the socials: @cinemortuarySupport the We Made This podcast network on Patreon:www.patreon.com/wemadethisWe Made This on Twitter this week: @we_madethiswemadethisnetwork.com
Halloween: Resurrection (2002)
2022-05-1501:01:42
EPISODE 113 - Chris is still absent, but Busta Rhymes is here to karate kick Michael Myers through a window and that's far better.----HOSTED BYDave WalkerRob YeomansEDITED BYDave Walker----CineMortuary on the socials: @cinemortuarySupport the We Made This podcast network on Patreon:www.patreon.com/wemadethisWe Made This on Twitter: @wmt_networkwemadethisnetwork.com
Fantasy Island (2020)
2022-04-2401:11:04
EPISODE 112 - Rob and Dave's fantasy is to do a podcast without Chris going off-topic all of the time. Be careful what you wish for.----HOSTED BYDave WalkerRob YeomansEDITED BYDave Walker----CineMortuary on the socials: @cinemortuarySupport the We Made This podcast network on Patreon:www.patreon.com/wemadethisWe Made This on Twitter: @wmt_networkwemadethisnetwork.com
EPISODE 111 - Dave's choice, Rob's headache; the usual.----HOSTED BYDave WalkerChris WilsonRob YeomansEDITED BYDave Walker----CineMortuary on the socials: @cinemortuarySupport the We Made This podcast network on Patreon:www.patreon.com/wemadethisWe Made This on Twitter: @wmt_networkwemadethisnetwork.comCheap plug for What The Film Club Leeds: @whatthefilmclub
EPISODE 110 - It's finally time to meet Chucky, but this Chucky has a missus, a motorhome, and bloody loves his nu-metal. ---HOSTED BYDave WalkerChris WilsonRob YeomansEDITED BYDave Walker----CineMortuary on the socials: @cinemortuarySupport the We Made This podcast network on Patreon:www.patreon.com/wemadethisWe Made This on Twitter: @wmt_networkwemadethisnetwork.com
EPISODE 109 - It's a full blown Texas Battle as Henry Rollins fights inbreds in the midst of woodland and reality TV contestants. Could this be the most mid-2000s slasher film ever?---HOSTED BYDave WalkerChris WilsonRob YeomansEDITED BYDave Walker----CineMortuary on the socials: @cinemortuarySupport the We Made This podcast network on Patreon:www.patreon.com/wemadethisWe Made This on Twitter: @wmt_networkwemadethisnetwork.com
Ghostbusters: Afterlife (2021)
2022-02-2001:39:12
EPISODE 108 - DO YOU REMEMBER NOSTALGIA?---NOTE: This podcast was recorded on January 9th 2022. RIP Ivan Reitman.---HOSTED BYDave WalkerChris WilsonRob YeomansEDITED BYDave WalkerBACKGROUND JINGLINGMamba the Cat----CineMortuary on the socials: @cinemortuarySupport the We Made This podcast network on Patreon:www.patreon.com/wemadethisWe Made This on Twitter: @wmt_networkwemadethisnetwork.com
United States