Discover
The MakeUp Podcast
Claim Ownership
The MakeUp Podcast
Author: Genn Shaughnessy
Subscribed: 54
Played: 187
© Copyright 2018 Genn Shaughnessy
Description
MakeUp Artist and Beauty expert Genn Shaughnessy will be debunking the myths and confusion about makeup, hair, cosmetics and all things beauty by making things simple. We will cover product reviews and training, troubleshooting, shopping tips and more.
red flags in the nail salon industry
what lashes, tools and glue to use
All you need is a pressing tool, rubbing alcohol, a cracked powder and a little patience.There's a step by step instruction in the original blog article HERE
This podcast goes over everything you need to apply lashes. What lashes to use, what tools to assist you, what glues to adhere it to the skin and troubleshooting common issues.
If you're experiencing skincare issues, makeup foundation issues this is the podcast for you. Genn will go over making the most of your makeup application by how to prep for it, how to choose skincare and more. Have a specific skincare issue you want addressed? Feel free to request it by emailing gennshaughnessy@gmail.com messaging on www.Instagram.com/gennshaughnessymakeup
"How do I apply eyeliner!? I have old crepe eyelids!" Sue Y."What tips do you have for older skin, since sometimes make up can be tricky!" Sarah B.Do you have some questions about how to adjust your routine and makeup application process? In this podcast I am going to go over some FAQ's about aging skin. Including; what products to avoid because they will make you look older.
This special PRO edition episode covers how to set up your station for a client, how to initiate the client consultation, sanitary practices and approaching the topic of troublesome skin issues.
You should not be wearing makeup unless you know what this symbol means…Find out the rest of the information here on the BLOG
What is your makeup setup and why are you still struggling? This podcast will go over ways to make your setup more user friendly. This will help you struggle less, waste less time and make your routine much more enjoyable.
Are you struggling with figuring out which Contour is better for you? Do you need help picking out products, the right brushes and skincare prep?This podcast will go over the pros and cons of cream and powder contours and troubleshoot common issues with both.Check out my BLOG for a typed version of the podcast and for other awesome articles on other makeup topics.
In this episode of MAKEUP, MakeUp Artist Genn Shaughnessy goes over the struggle of highlighter and contour. She talks about what brushes to use, how to apply and blend, what products are good and more.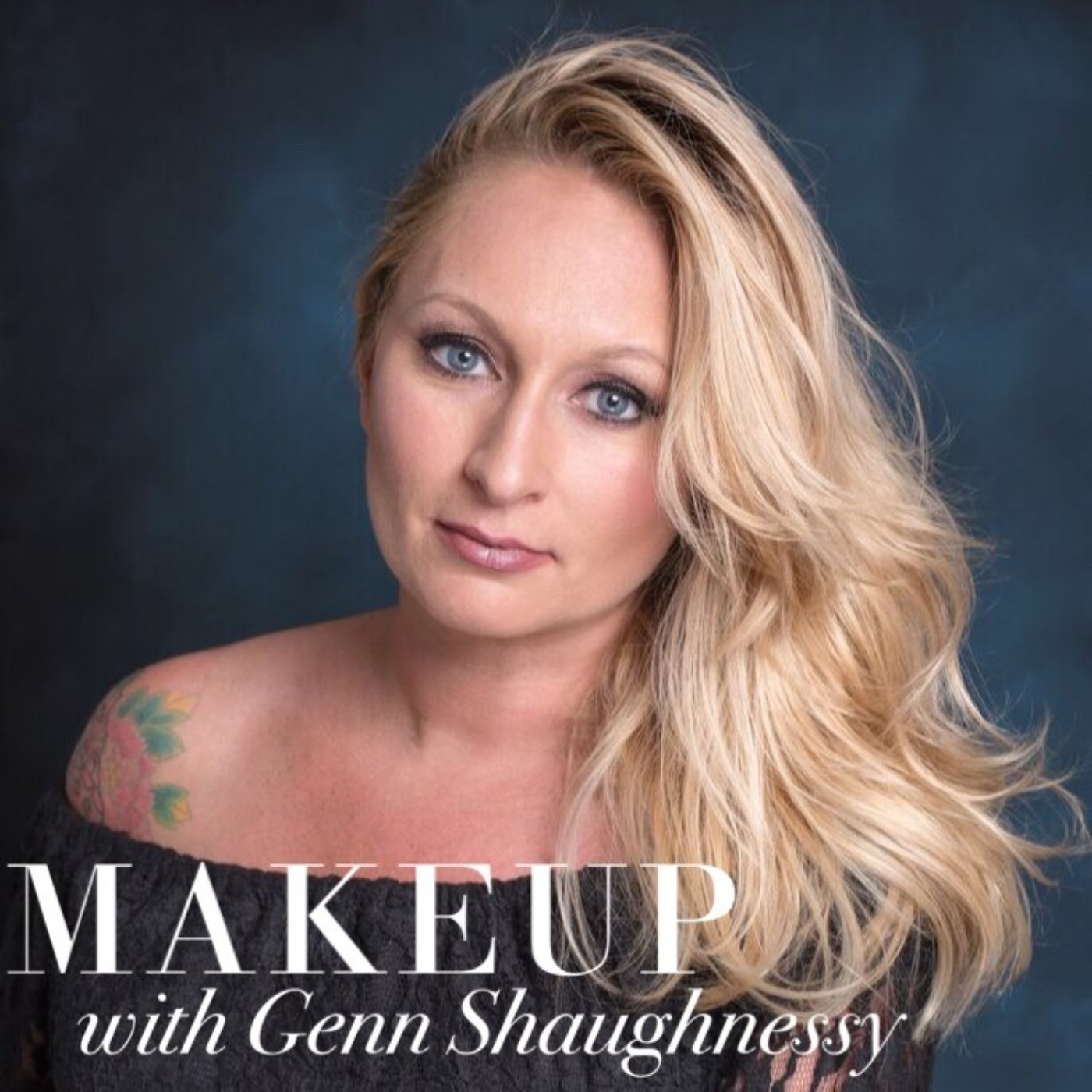 Introductions
2018-05-0200:02:18
Genn Shaughnessy is a Commercial MakeUp Artist, Hair Stylist and Beauty Expert in Albany, NY who provides camera ready styling services for campaign shoots, narratives, PSA's and all types of Photo & Video.Genn's ability to produce various types of MakeUp Artistry and Hair Styling for HDTV, Photo and mixed media demonstrates her amazing eye for detail and her ability to think outside the lines of conventional thinking.Her vast knowledge of cosmetics & beauty tools shines in writing and producing beauty segments, blog posts and educational tutorials.Genn Shaughnessy has numerous film, print and web credits to her name that include FOX, People Magazine, Teen People Magazine American Idols Live and Trading Spaces. She combines tremendous talent and make-up savvy with a plethora of experience and the ability to deliver uncompromising quality of work to every professional work setting.Genn has trained under various accredited Directors and Department Heads and can boast working with celebrity clients such as; Mark Ruffalo, Ron Perlman, Judy Greer, Michael Shannon, Thomas Lennon, Christina Hendricks, Michael Torpey, Carrie Underwood, Alessandro Nivola, Alicia "Lecy" Goranson, Julianne Nicholson, David Cassidy, NY Giants Brandon Jacobs, and even former New York State Governor Elliot Spitzer.Genn is a Licensed Cosmetologist in the state of NY and is fully insured.
United States