Discover
Oprah's SuperSoul Conversations
Claim Ownership
Oprah's SuperSoul Conversations
Author: Oprah
Subscribed: 245,547
Played: 4,468,019
© All rights reserved.
Description
Awaken, discover and connect to the deeper meaning of the world around you with SuperSoul. Hear Oprah's personal selection of her interviews with thought-leaders, best-selling authors, spiritual luminaries, as well as health and wellness experts. All designed to light you up, guide you through life's big questions and help bring you one step closer to your best self.
In a live interview… Oprah sits down with spiritual pioneer, master teacher and the author of four consecutive New York Times bestsellers, including the internally acclaimed "The Seat of the Soul." As a part of her Path Made Clear book tour Oprah is joined on stage by a special guest who impacted her journey for a unique one on one conversation. Gary talks about living with intention, authentic power and explains what he calls 'holy, sacred moments.'
In memory of legendary author Toni Morrison, this encore presentation of an "Oprah Winfrey Show" episode features an interview with the Nobel and Pulitzer Prize-winning author. They discusses one of Oprah's all-time favorite books, Morrison's "The Bluest Eye." Oprah and Morrison are joined by four diverse viewers who have a special connection to the book. This discussion also contains one of the greatest lessons Oprah has ever learned, when Morrison posed the question: "When your child enters the room, does your face light up?" Finally, Oprah adds a special message expressing her thoughts on Morrison's passing.
In a live interview, Oprah sits down with bestselling author, spiritual life coach and host of OWN's "Iyanla: Fix My Life," Iyanla Vanzant. As a part of her Path Made Clear book tour, Oprah is joined on stage by a special guest who impacted her journey for a unique one-on-one conversation. Iyanla talks about love, relationships, smart phones, spiritual practices, childhood trauma and her new book, Get Over It!: Thought Therapy for Healing the Hard Stuff.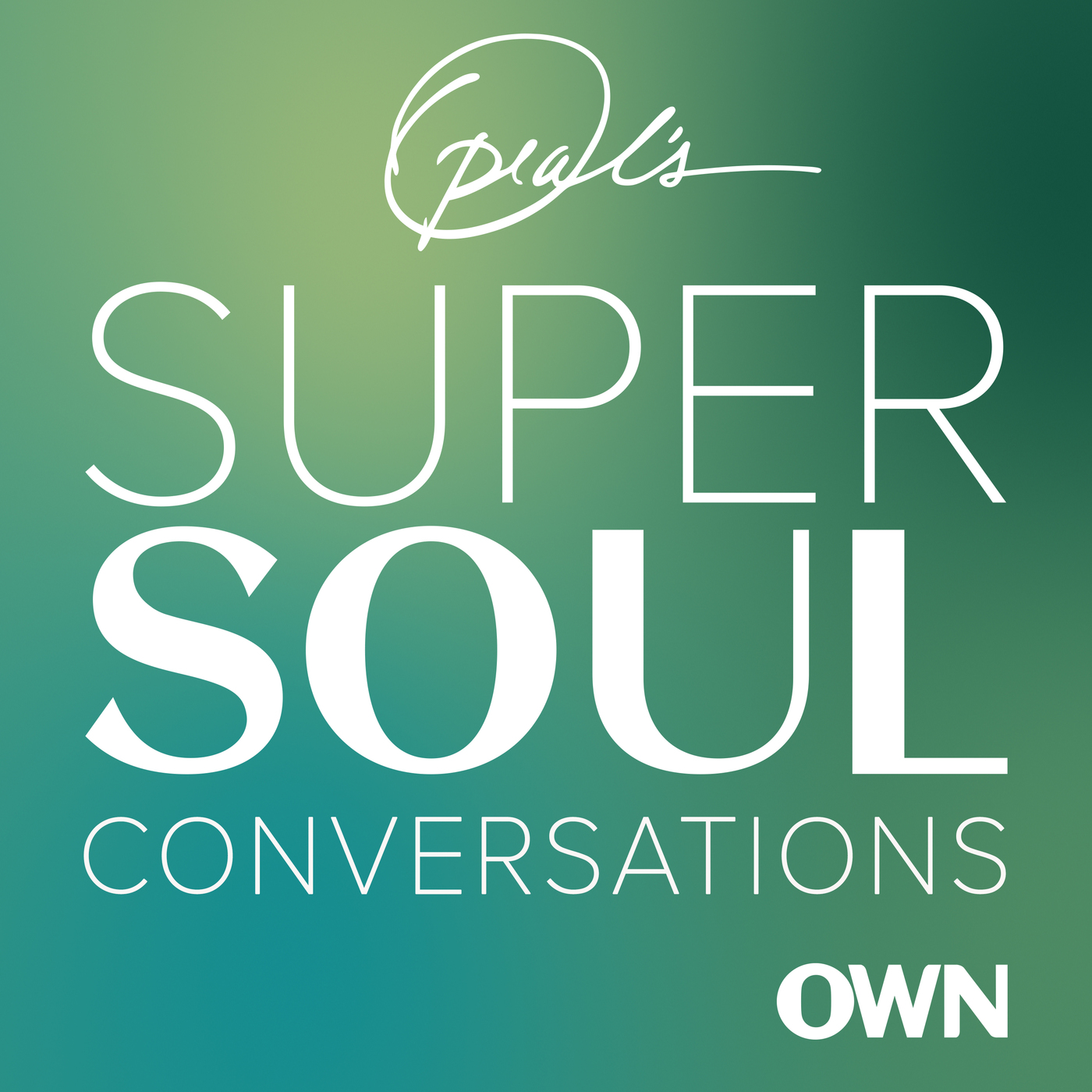 Best Lifesaving Lessons
2019-07-3100:33:39
68
Oprah discusses the best lifesaving lessons she's learned and says we should use our intuition and the voice in our heads that says, "Something is off here." Oprah reflects on her Oprah Winfrey Show conversation with protection expert Gavin de Becker about what he calls "the gift of fear." Oprah also recalls the lifesaving advice she never forgot from expert Sanford Strong: Never let an attacker take you to a second location. Actress Gabrielle Union shares her story about how she was brutally raped when she was 19 while working in a shoe store. Gabrielle said she ignored her instincts about an approaching customer because she didn't want to be rude.
Oprah talks about the life-changing advice she received from her mentor Dr. Maya Angelou—"When someone tells you who they are, believe them"—and shares how she learned this lesson the hard way. Oprah also recalls teaming up with Dr. Phil to help engaged couple Angela and Eric confront mistrust and infidelity in their relationship. Then, Oprah revisits her interview with Dina McGreevey, ex-wife of former New Jersey Governor Jim McGreevey, who resigned from office after admitting to an affair with a man. Dina shares the secrets and signs of deception she missed in their marriage.
Maya Angelou once told Oprah, "When you know better, you do better." Oprah underscores this message with insightful stories from her own life and from those of Oprah Winfrey Show guests who learned from the mistakes they made. Oprah shares that she has empathy for other people's mistakes because she's made her own. Her message is, "It's never too late to change." Oprah also talks candidly about a 1988 episode with racist skinheads that forever changed the course of The Oprah Winfrey Show. Oprah reflects on the importance of taking responsibility for the energy you put into the world.
Oprah talks about the power of ego and why she now regrets pulling out the infamous "wagon of fat" on The Oprah Winfrey Show—the most-watched Oprah episode in history. Oprah shares the ways in which it affected how others viewed her, as well as her own self-image. She explains what it felt like to finally make the connection, years later, to what was really driving her decision to share her weight struggles with the world. Oprah also offers advice for knowing when your ego is getting the best of you.
In a live appearance at UCLA's Royce Hall, Grammy Award-winning singer and songwriter India.Arie reveals the five most important lessons she learned after she hit rock bottom. India.Arie uses what she calls "songversation" to beautifully describe her journey from breakdown to breakthrough. "Songversation is not a concert," she explains. "It's not a lecture. It's not a performance, even. Songversation is a practice that is part meditation, part prayer, part fellowship and part action." At the height of her fame, India.Arie says she snapped under the unrelenting pressure of the music business. At age 35, she made the bold decision to take a hiatus, rethink her life and start over.
In a live appearance at UCLA's Royce Hall, Pastor John Gray discusses the Bridge, a figurative place where people can "bridge" the divide that he says seems to be evident everywhere you look these days. With his unique preaching blend of heart and humor, Pastor Gray has everyone LOLing as he explains why "meeting in the middle" is the key to healing the country. He also describes how his grandmother inspired him to build bridges with people who don't look like him. Pastor Gray currently stars in OWN's The Book of John Gray, in which he gives viewers intimate access to his church and home life.
In a live appearance at UCLA's Royce Hall, New York Times best-selling author, wellness activist and cancer survivor Kris Carr teaches us how she let go of old habits in order to embrace her new crazy, sexy life. At age 31, Kris was diagnosed with an incurable cancer. She fought back, embracing a healthy lifestyle and launching a career as a wellness activist. More than a decade later, she is still thriving with cancer, and her healing journey has inspired many. Yet, Kris confesses in her SuperSoul Session, as the 10th anniversary of her diagnosis approached, she desperately wanted to be cured. "Underneath it all, I felt broken," she says. That's when Kris had an epiphany: She had to shift her thinking and learn to truly love herself—cancer and all. Kris also shares the three crucial things she has learned about self-acceptance.
United States