Discover
The Empowered Whistleblower Podcast
Claim Ownership
The Empowered Whistleblower Podcast
Author: MHNR Network, LLC
Subscribed: 20
Played: 208
© Copyright MHNR Network, LLC
Description
Host Dawn Westmoreland brings in guest experts to discuss strategies to stand up to bullying and discrimination for adults and children. This podcast offers tips on resiliency, overcoming, healing and other guidance to empower listeners. Do you want to know how to help children who are bullied in their schools or how to handle workplace bullying? Dawn and her guests blow the whistle on tactics used to bully and discriminate people and provide solutions that create healthy and safe work environments.
Martha Juchnowski shares how the power of intention, mindfulness, and meditation paves the way to a better life. More about Martha: Martha Juchnowski is a healing facilitator and creator of Source Harmonics, an approach to healing using intuitive spiritual counseling and integrative energy work to guide the individual to discover the healer within and their sacred higher self. Martha is also the co-host, along with Kristin Walker, CEO of Mental Health News Radio, of the weekly podcast called Empowered Empaths.For solutions to workplace bullying and discrimination--check out www.WorkplaceBullyingSupport.com
More about Ryan McShane:AboutHR Evolution represents a focus on a new approach to work: through transformational Leadership Workshops, Career Coaching, Resume Writing and HR/Business Consulting designed to strengthen the capabilities of our clients to create impact and experience their vision!HR Evolution, LLC brings value to clients through application of 20yrs HR Management experience in the Public, Private and Not for Profit sectors. Services and resources include Transformative Leadership Development Workshops, Personality Assessments, Organizational Development Interventions, Strategic Planning, HR/Business Consulting, Career Transition Tools, Professional Resume Writing, Interview skills development and more!I have the pleasure of serving as the Owner and President of HR Evolution LLC a local HR, Career and Leadership Consultancy. Formerly, I've served the HR Profession for 20 years and prior to launching HR Evolution in 2015 I was the HR Officer for a County Agency. Additionally, I held the position of President for Chesapeake Human Resources Association (CHRA) a local chapter of the Society for Human Resource Management (SHRM) for 2 consecutive years.My simple philosophy and approach are predicated on the following principles derived from the Book Titled, Conscious Capitalism, by John Mackey and Raj Sisoda.1. Higher Purpose - operating through our values to meet a common humanitarian purpose or life improvement.2. Conscious Leadership- characterized by self awareness and highly emotionally intelligent. Operates from a Servant Leadership Style and motivated by seeing others succeed.3. Conscious Culture - The Values and Behaviors of Employees depict those that support accomplishment of mission and growth of the individual.4. Stakeholder Orientation - All Stakeholders are given equal consideration in decision-making.We want to support your professional or business goals and dreams!RMcShane@HRevolutionllc.comwww.hrevolutionllc.com For support with workplace issues: www.WorkplaceBullyingSupport.com
Fritzi Horstman and I talk about her work with prisoners and how she brings compassion to traumatized people. Fritzi Horstman BiographyFritzi Horstman is the Founder and Executive Director of the Compassion Prison Project an organization dedicated to bringing compassion, childhood trauma awareness and creative inspiration to all men and women living behind bar. She is currently directing "Step Inside the Circle," a documentary about childhood trauma behind bars. The PSA created from some of the footage from the documentary has already received over 2 million views across all platforms. She produced HBO's "The Defiant Ones" directed by Allen Hughes which premiered July 9, 2017 and has garnered several awards including IDA Best Limited Series, NAACP Outstanding Director in a Television Movie or Special, Grammy for Best Music Film and was nominated for five Emmy Awards including Best Documentary.Her first feature, "Take A Number," which she wrote, produced, and directed, debuted at the Slamdance festival in 1997. She served as a co-producer and post producer on numerous features and documentaries for Paramount Network Television, Universal Television , VH1, UPN, Lifetime, Showtime, FX Networks, the CW and CBS including the acclaimed "The Day Reagan was Shot," "Our America," which premiered at Sundance 2002, "Edge of America," which premiered at Sundance 2004 and "Lila and Eve" which premiered at Sundance 2015. She directed several shorts and documentary shorts, one of which, "Downtown," won an award at the USA Film Festival. She directed a documentary on James Joyce entitled "Joyce to the World," featuring Brian Dennehy, Frank McCourt and Finnoula Flanagan.Fritzi is passionate about equality, civil rights, education and stories about justice. It is her life's work to makes sure these stories get told.Fritzi studied at New York University's summer film program and received a Bachelor of Arts in Film and English from Vassar College.For information on solutions to workplace bullying/discrimination--www.WorkplaceBullyingSupport.com
Listen in as Tabitha Pope discusses disabilities, American Disability Act (ADA), and Reasonable Accommodations in the workplace. You can learn more about Tabitha here: https://www.linkedin.com/in/tabithapope47For support in workplace bullying or discrimination--check out: www.WorkplaceBullyingSupport.com
Mirela Borsand offers the listeners her advice on launching their careers, leadership strategies, resiliency, and dealing with hard times. You can learn more about Mirela here: https://www.linkedin.com/in/coachmirelaFor strategies on workplace bullying and discrimination--check out: www.WorkplaceBullyingSupport.com
Martin Start and I talk about having the courage to be authentic, LGBT insights, and how everyone deserves respect. You can learn more about Martin here: https://www.linkedin.com/in/martin-stark-8a3807179For support with workplace matters--check out www.WorkplaceBullyingSupport.com
Stuart Silverman returns to my podcast to discuss employment law during Covid-19. He has over 30 years of experience in the legal field. He discusses the financial, physical, and emotional impact on employers and employees during this time. More about Stuart Silverman: Stuart Silverman has been practicing law in South Florida for over twenty-five years. His practice focuses on labor & employment, litigation, and business & corporate law. His extensive employment litigation experience includes claims under age race, and sex discrimination, wage and hour claims, ADA, and FMLA claims, whistleblower claims, public employee's claims employment contracts, non-compete agreements, trade secrets disputes, and partnership breakups.His background allows him to help individuals and companies prior to suit being filed including workforce compliance issues, preparing employment handbooks and policies, employee contracts, non-competition, and non-solicitation agreements, partnership agreements, shareholder agreements policies, procedures, contracts and buyouts, and severance issues.In addition to litigating labor and employment cases, his litigation experience includes business and commercial litigation. He has been a frequent author and lecturer on employment law. His recent seminars many with an emphasis on wage and hour law include Human Resources Law: What You Need to Know Now (2016 and 2013) Employment Law Comprehensive Guide (2014), Employment Law Update (2012), Florida Unemployment Compensation 101 (2012), Employment Laws Made Simple (2012), Advanced Employment Law: Working Through Common Problems (2011), Employment Laws Made Simple (2009) Executive Compensation (2009 nationwide seminar)Social Networking: Employer And Employee Rights And Duties (2009 nationwide seminar) Avoid Common Ethical Pitfalls ( 2010 nationwide seminar) Employment Laws Made Simple (2007), Employment Discharge and Documentation in Florida (2006), Family and Medical Leave Act in Florida (2006), Florida Wage & Hour Update (2004), Family and Medical Leave Act in Florida (2003), Fundamental Issues in Florida Human Resources Law (2002), Employee Leave Rights under State and Federal law: What every Florida employer needs to know (2001). You can learn more about Stuart on his LinkedIn profile: https://www.linkedin.com/in/stuart-silverman-3515646For more support on workplace bullying and discrimination--check out www.WorkplaceBullyingSupport.com
Companies benefit when they are proactive about security matters such as active shooters/hostility in the workforce. Listen in as Stacey Porter discusses why companies need to know how to deal with these serious matters. More about Stacey Porter:High-level security professional leader with more than 20 years of federal experience managing security personnel in the aviation and security industry. Liaison with public/private sector organizations at the local, state, national and international levels. Broad background in vulnerability assessment and mitigation, security planning, threat and risk assessment, and investigative management operations. Excellent communication skills with the flexibility to adapt to constantly shifting security priorities.Specialties and Skills: Strategic and Tactical Plan Development, Vulnerability Assessment, Insider Threat, Physical Security, Policy and Procedure Compliance, Project Management, Analytical Skills, Security Risk Assessment & Mitigation, Asset Protection, Summary Findings & Reports, Strategic Planning, Interviews & Site Reviews, Threat Management, and Intelligence, Crisis Management, Law Enforcement Partnerships, Complex Research & Analysis, Team Leader, Security, and Emergency Management.If you are looking for solutions on workplace civility--check out www.WorkplaceBullyingSupport.com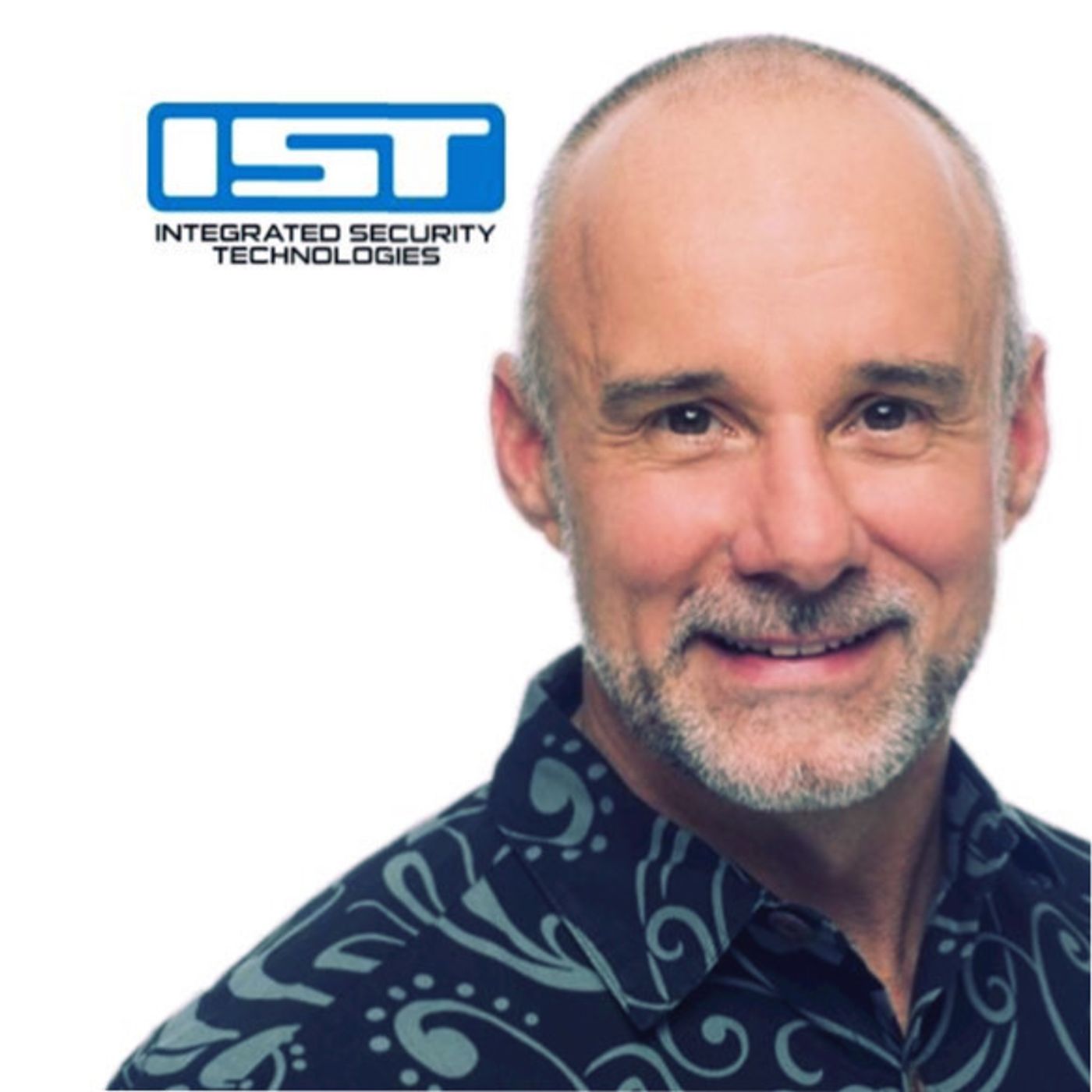 Aloha! Andrew Lanning hails from Hawaii and talks about "Security Matters." He is a retired Navy veteran, podcaster, and active in keeping security at the forefront. You can learn more about Andrew: https://www.linkedin.com/in/allhawaiiFor support with workplace bullying or discrimination--check out: www.WorkplaceBullyingSupport.com
Decades of law enforcement experience have taught James DeMeo to always be ready for the unexpected--hostility/mass shootings and more. We talk about what it means to be ready in this interview. You can learn more about James here:About (James DeMeo LinkedIn)Having the courage to step outside your comfort zone is never an easy task. I spent 21 years law in enforcement, a noble but dangerous profession. I retired in 2011 and earned my post graduate degree from Adelphi University. Since finishing Act 1, I have continued my life long passion for learning, teaching & professional career development. The best career advice I can offer is to face your fears head-on, take a deep breath and simply go for it. Make your dreams a reality. You can't change the world by having fear. You can't change the world by talking about it. You just have to go out and do it. Today. Right now. Thank you.Sage-Like Advice-Change Agent 2020 & Beyond:In business and in life, when you are not pushing the envelope, not pushing yourself beyond your limits you are not creating impact. When you start to feel resistance that means you are creating meaningful change.Lead from the front. Lead without fear. Education & Knowledge are the antidote to fear. Fear is simply not an option. Fear is not part of the equation. God Bless America.James A. DeMeo, M.S. brings nearly three decades security, law enforcement & consulting experience to both the public/private sectors. Mr. DeMeo was recognized by Security Magazine as The Most Influential People in Security 2017. Mr. DeMeo is also the author of the bestselling book on family safety & preparedness entitled, What's Your Plan? A Step-By-Step Guide To Keep Your Family Safe During Emergency Situations.Effective comm. & interpersonal skills with both technical and non-technical audiences. Strength areas: Thought Leadership, Emotional Intelligence, Risk Mitigation, Business Continuity/Resiliency.✓​ Higher Education Technology ✓ Team Leadership & Training ✓ Performance Management ✓​ Risk Management ✓​ Physical & Personnel Security ✓ Curriculum Development ✓​ Compliance ✓ Public Safety & Crisis Management ✓ Instructional Design ✓​ Business Continuity ✓ Intelligence Analysis-Security Studies-Enterprise Risk Sec. Management-Homeland Security-Web-based LMS-Critical Thinking.ISC East-NYC-Javits Center-Executive's Club Speaker: U.S. Stadium Security-Could The Unthinkable Occur Here?, 11/15/17.Stadium Sec.-UNC-Chapel Hill, EXSS, 11/27/17.Stadium Sec. Municipal Special Events Summit-2019, Raleigh, NC, 02/01/19.ISC West/SIA Sec. Conference-Las Vegas, Nevada, 04/11/19. Stadium Security.Stadium Security-(2) Presentations-Elon University-Department of Sp Man-212 Class, 11/11/19.*Higher Education Technology Innovation: Distance Learning Course Curriculum Development-January, 2020. For support with workplace bullying/discrimination--check out www.WorkplaceBullyingSupport.com
Dr. Robert Watt's bio:President and Chief Solution Officer (CSO)As founder, President and Chief Solutions Officer for Watts and Associates, Robert proactively seeks innovative ways to successfully deliver value-driven products and services to our clients for the benefit of all our stakeholders.Robert has over 30 years of experience as a keynote speaker, psychologist, corporate practitioner, executive coach, and university professor. His expertise as an organizational change/development practitioner has enabled him to successfully lead broad scale and single subject interventions for a diverse clientèle of small businesses to Fortune 500 companies across various industries, as well as non-profit entities, including major colleges, universities, and charitable organizations. Dr. Watts is the author of the acclaimed books "People Are Never The Problem – Refuse to Play the Blame Game," Development of L.A.D.S. (Learning, Assessment, Diagnosis, Solution) Model, "Swim SidewayZ – Living and Learning Through the Strong Currents of Life and Business," and "The Plastic Coated Leaf." He is an award-winning university professor, former NFL football star with the New Orleans Saints and Oakland Raiders, college football All-American, a member of the Boston College Varsity Hall of Fame for athletic excellence, recipient of the 2014 Florence Sabin Award, and 2017 Leukemia and Lymphoma Society Man of the Year Nominee.Robert is the recipient of many awards for teaching excellence, and athleticism. He received the acclaimed Meritorious Performance and Professional Promise Award from the great state of California. Robert was also named to several colleges All America Teams, the East West Shrine Team and North South Senior Bowl team.Robert holds a bachelor's degree in Speech and Communication from Boston College, a Masters Degree in Speech and Communication from San Francisco State University and a Doctorate Degree in Organizational Psychology from the California School of Professional Psychology (CSPP), Alliant International University.Robert is certified to administer and interpret personality assessment tests including the Myer's Briggs Type Indicator (MBTI), D.I.S.C., Fundamental Interpersonal Relational Orientation – Behavior (FIRO-B), California Psychological Inventory™ (CPI™) assessment and the CPI 260®, The Thomas-Kilmann Conflict Mode Instrument (TKI), and others.Robert is most proud of being a cancer survivor and touching people's lives with his story of triumph over his greatest life challenge and being a father to three very wonderful children and six grandchildren.__________________________________________________________For solutions to workplace bullying and discrimination--check out www.WorkplaceBullyingSupport.com
James Raysean Loves believes that "Love always wins." We have a chat about his poetry, visual artwork, and his deep religious beliefs that guide his life. You can find out more about James at www.IPaintForGod.com and link up with him on social media through this website.For support with workplace bullying--check out www.WorkplaceBullyingSupport.com
In Tracey Maxfield's words: "Tracey Maxfield is a retired nurse with over 36 years' experience in gerontology, mental health, and dementia care. In 2017-19, she was a regular guest on well-known author and radio host Peter Rosenberger's show Hope For the Caregiver on Sirius radio. Tracey has written articles on dementia care, medical research and mental illness/bullying in teenagers. She is the Purple Angel Dementia Ambassador for the Okanagan. B.C. and NAASCA Ambassador for B.C., CanadaTracey experienced her first episode of clinical depression in her twenties and lived with chronic depression ever since. However, nothing prepared her for the acute depressive episode she experienced in 2015. After enduring years of intense workplace stress, harassment and bullying, she plummeted into an abyss of darkness, hopelessness and despair the likes of which she had never experienced before.Encouraged by a psychologist, Tracey started a Blog, Escaping the Rabbit Hole: my life with depression, to better help her friends understand her depression. Over time, Tracey began to heal and found that out of the darkness and despair, there is hope, there is life after depression.Escaping the Rabbit Hole: my journey through depression is Tracey's first book and has received international rave reviews. Since the release of her book, Tracey has become a staunch advocate for Mental Illness and Mental Health Awareness and Bullying and completed the course, Bringing Mental Health to Schools. She has met with children, teenagers and young adults to talk about bullying and mental illness and was one of the 'Break Out' presenters at the TEACH 2019 Conference in Jacksonville, Florida.Her website www.traceymaxfield.com was recently awarded the silver medal for Best Author Website 2019 at the eLit Awards and her book was a top 10 finalist in the Non-Fiction category at the Author Academy Awards. Tracey has appeared on ABC, NBC and FOX TV morning shows, live radio and over 60 podcasts in the USA, Canada, New Zealand and UK. She recently returned from the UK where she gave a presentation about bullying in the workplace at a Hospital in Somerset.Tracey has her own You Tube channel: Engage Educate Empower and posts weekly videos and blog posts about mental illness and bullying. In December 2019 she released her first on-line course about mental illness, suicide and bullying in children and teenagers. Her philosophy is to Engage children and teenagers, to Educate them about mental illness and bullying and to Empower them to develop confidence and skills to continue to move ahead in their own life journey. If you are seeking support for workplace bullying: www.WorkplaceBullyingSupport.com
Neal shares his story about being bullied because he had a disability. He now inspires others through what he has learned through his journey. In his words, "My name is Neal G. Brownell. I am an accidental author/speaker who has written a book entitled You're Amazing And I'll Prove It!
To learn more about Don and his work, check out: https://www.linkedin.com/in/donaldgrothoffFor workplace bullying support, check out: www.WorkplaceBullying.Support.com
Some of the easiest ways to keep your employees safe are to bring in an expert to reduce the likelihood of violence and shootings. Check out Orvel Ronk's advice in our podcast. You can learn more about Orvel Ronk here: https://www.linkedin.com/in/orvel-ronk-ba95a1149 and you can learn more about empowering employees and employers to have safe and respectful work environments here: www.WorkplaceBullyingSupport.com
Alana N. Williams is back on the Empowered Whistleblower podcast. She shares wisdom about childhood bullying and what she is doing to reduce it. More about Alana N. Williams: Aboutwww.jainvestigativeservices.comI provide solutions to companies and organizations to ensure a safe working and learning environment for their employees/students. Helping entities overcome dangerous conflicts (workplace harassment, student bullying, sexting & more) in a safe, productive, and legal manner is what I do.I IDENTIFY my clients' needs by assessing their current policies, practices, and work culture.I ADDRESS my clients' needs by discovering the foundation of their conflicts, maximizing internal resources, identifying proactive management practices, and identifying practical prevention strategies.I RESOLVE my clients' needs by establishing "standardization" practices for addressing workplace harassment issues, repairing disengaged human resources/employee relationships, providing conflict specific consultation, to include, training managers, to identify and apply proactive EEO practices and training employees on how to contribute to a safe and harassment-free environment.OUR SPECIALTIES* Workplace Harassment| Sexual Harassment| Discrimination Investigations* EEO Consultant and personalized services for organizations* Workplace Harassment Preventative Training (Employees/Management courses)EARN: CE| CEU| PLU & other educational units.* Bullying, Sexting, Sexual Violence Prevention, and much more. (Educators and Student engagement)Also, as a licensed private investigator, I can offer:* Criminal background on new boy/girlfriend, future step-parent/spouse, and rental tenants* Interviewing, witness statements, and affidavits* Diligent search (Adoption, asset/property, and wills/estates)* Locate witnesses/persons of interest* Reverse phone number and address finder* Process servingContact Us!(334) 721-3970awilliams@jainvestigativeservices.comwww.jainvestigativeservices.com______________________________________________________________Dawn Westmoreland believes that employees and employers should be empowered to have respectful and safe work environments. Check out her website: www.WorkplaceBullyingSupport.com
Can you imagine being diagnosed as a highly Autistic functioning person? JR Reed who is a Lead Editor for the Good Men Project talks about being autistic, how he is advocating for others with disabilities in our podcast interview. We both discuss how to stand up for yourself if you are being harassed in the workplace and how to request a Reasonable Accommodation for getting hired or to enjoy the benefits of employment. We add in a lot of humor during our discussion. You can learn more about JR here:https://www.notweirdjustautistic.com (web site)https://www.facebook.com/notweirdjustautistic (FB page)
What if your child had to endure a school lockdown because of a practice drill or a mass shooting at their school? Rachel Tepfer Copeland wrote a best-selling book, "I Can Be A Super Hero During A Lockdown". The ultimate bully is one who hurts or kills another person, whether it's a child or an adult. More about Rachel:Author of the best selling children's book "I Can Be A Superhero During A Lockdown" and a Certified Child Life Specialist. Rachel has over 14 years of experience providing support, education, and interventions to children and their families in the hospital during traumatic situations as a CCLS. She also served as an Early Childhood Intervention Specialist providing developmental care to young children with disabilities in their homes and community. Rachel received her BA from Stephen F. Austin State University and MA in human sciences with an emphasis in psychology and education from Our Lady of the Lake University. Rachel's greatest accomplishment and favorite job is being a mom of two wonderful little boys. Rachel, her husband, and their sons live in Texas. Rachel's LinkedIn: https://www.linkedin.com/in/rachel-tepfer-copeland-ma-ccls-9651a9176For information on workplace harassment/discrimination, please check out www.WorkplaceBullyingSupport.com
Don't harass or bully a Sherrif Officer! They may become a resource to reduce bullying in the schools and in the workplace. Alana N. Williams is a Resource to help children and adults who are being bullied/harassed. Check out her information below:www.jainvestigativeservices.comI provide solutions to companies and organizations to ensure a safe working and learning environment for their employees/students. Helping entities overcome dangerous conflicts (workplace harassment, student bullying & sexting) in a safe, productive, and legal manner is what I do. I IDENTIFY my clients' needs by assessing their current policies, practices, and work culture.I ADDRESS my clients' needs by discovering the foundation of their conflicts, maximizing internal resources, identifying proactive management practices, and identifying practical prevention strategies.I RESOLVE my clients' needs by establishing "standardization" practices for addressing workplace harassment issues, repairing disengaged human resources/employee relationships, providing conflict specific consultation, to include, training managers to identify and apply proactive EEO practices and training employees on how to contribute to a safe and harassment-free environment. OUR SPECIALTIES* Workplace Harassment| Sexual Harassment| Discrimination Investigations* Workplace Harassment Preventative Training (Employees/Management courses) EARN: CE|CEU|PLU & other educational units.* Bullying, Sexting, Sexual Violence Prevention (Educators and Student courses)Also, as a licensed private investigator, I can offer:* Criminal background on new boy/girlfriend, future step-parent/spouse, and rental tenants * Interviewing, witness statements, and affidavits* Diligent search (Adoption, asset/property, and wills/estates)* Locate witnesses/persons of interest* Reverse phone number and address finder* Process servingContact Us!(334) 721-3970 awilliams@jainvestigativeservices.comwww.jainvestigativeservices.comFor more information and resources on workplace bullying and discrimination--check out www.WorkplaceBullyingSupport.com//Dawn Westmoreland Consulting LLC
United States