Discover
The Scott Terry Show
Claim Ownership
Author: Scott Terry
Subscribed: 94
Played: 991
© Copyright Scott Terry
Description
Practical Homesteading, Agrarianism, and Preparedness

Join host Scott M Terry as he and his guests talk about farming, homesteading, survival, rural living, preparedness, agrarianism, organic agriculture, gardening, hunting and trapping, current events, and more. Weekly shows plus the "Daily Diary episodes" everyday.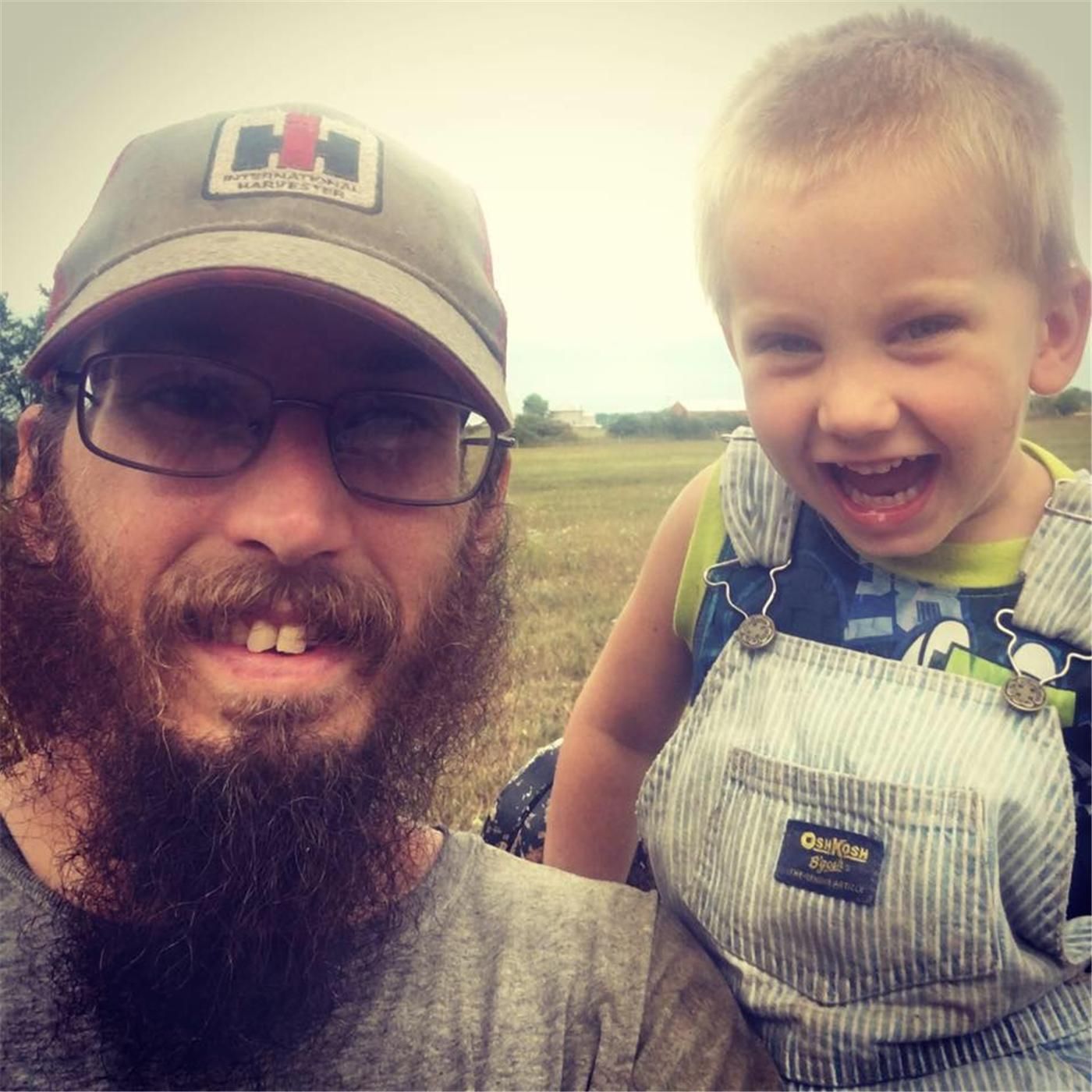 Muskets, Axes, and Plows. Eyeglasses and preparedness. Black Locust propagation. Uses for Milkweed. Farmer Boy—> https://amzn.to/30bnfe4Show info—> http://northcountryfarmer.com/showBlack Locust —> http://northcountryfarmer.com/?p=2190Milkweed—> http://backwoodsresistance.com/survival-uses-milkweed/
Scott records remotely and answers questions on how to make a living trapping and how to raise responsible and thinking children.
Episode 308. Scott talks about ways to use and preserve summer squash and zucchini, how to make a liquid comfrey fertilizer, and Amber Bradshaw joins us to talk about her new book "Beekeeping For Beginners". Amber's Book --> https://amzn.to/2Fh7M4dSupport ---> http://northcountryfarmer.com/memberBackwoods Resistance --> http://backwoodsresistance.com/show/
In this episode Scott answers questions on killing meat rabbits, farmstead welders, lever action 22 rimfire rifles, and offers a tip on buying cheap perennials. www.northcountryfarmer.com/showAmazon Recommendations...www.amazon.com/shop/influencer-9a263710
Recorded from the milk house. Scott covers the symptoms and treatments for grass tetany in cattle. Also update on garden progress.
Scott answers email questions on dehydrating food, wet loving pasture plants, and pregnancy checking the homestead cow. Dehydrator link—> https://amzn.to/2EJmxfUSupporting Listener Program http://northcountryfarmer.com/?page_id=2267
Episode 304. Scott covers the last month's farming and small business adventures and why he hasn't released any new podcasts lately. The Etsy Shop...https://www.etsy.com/shop/riversedgestore
Scott talks about why you shouldn't compare yourself to "Instagram Homesteaders".
How to get started grazing when you don't have a ton of money to spend. Learn what corners you can cut in the beginning. (Episode 302)http://northcountryfarmer.com/member
Scott answers questions on steel vs plastic step in fence posts, drying off a milk cow, and buying cheap blueberry plants for larger plantings.Supporting Listener Membershiphttp://northcountryfarmer.com/?page_id=2267
Episode 300. Scott talks about the uses and culture of Black Locust and Common Mullein. He also explains why congressional term limits are a dumb idea.Plant Profile ~ Common Mulleinhttp://northcountryfarmer.com/?p=712Black Locust ~ homestead uses and culturehttp://northcountryfarmer.com/?p=2190Share and Supporthttp://northcountryfarmer.com/show
Scott answers questions from listeners. Topics... reloading, fence chargers, voting and property. Lee Load All 12 Gauge https://amzn.to/2CDRL74Lee Load All 20 Gauge https://amzn.to/2WkKTmeLyman Shotshell Handbook 5Th Edition https://amzn.to/2TvMwf8Cyclops Fencer Website https://cyclopsfence.com/Cyclops 12 joule https://amzn.to/2HDYamI
We had our 8th child recently. Spent 6 days in the hospital. Scott talks about that and the future of the podcast in this quick mini episode.
In episode 296, Scott talks about different ways to boil sap without an evaporator. Double Burner Stove --> https://amzn.to/2CcfIlsMaple Production Episode--> https://www.spreaker.com/user/10730157/homestead-maple-sugar-productionWebsite---> http://northcountryfarmer.com/
Scott answers questions on charging batteries, feeding jersey steers, supplemental lighting for chickens, and common mistakes new homesteaders make.Timer --> https://amzn.to/2R5OXYQNever Buy Bread Again --> http://northcountryfarmer.com/neverbuybreadField Company Cast Iron Review--> http://northcountryfarmer.com/?p=2179
Scott answers an email question on setting up a backup heat source in a primarily wood heated off-grid cabin. He also talks briefly about a new homesteading forum and how to get on the list to find out more.Dyna Glo Heater 18,000 BTU ---> https://amzn.to/2UAzuyJDyna Glo Heater 30,000 BTU ---> https://amzn.to/2SFddxTNever Buy Bread Againhttp://northcountryfarmer.com/neverbuybreadNew Forum and Website Sign Uphttps://www.subscribepage.com/m3p6v4?fbclid=IwAR0rz7coCsyeN19TglqTIjvo1BTz5TIjuPUbs16mvdhxJq-QXylFrrCtqyI
This is an interview that I did with author and economics expert Scott Mooney back in 2012. We discuss money, the Federal Reserve system, biblical and constitutional money, myths and false solutions to the current problem of privately controlled fiat money, and more. This was back when the show was a live broadcast and we answer questions from the chatroom and take a special phone call from one of the nation's foremost experts on constitutional money. I got lots of positive feedback on this one when it originally aired 6 years ago.
Scott answers listener questions on winterizing a diesel tractor, outhouse seats, expenses regarding children, and a book recommendation. Redwall Book--> http://amzn.to/2wZFreSEngine Block Heater --> https://amzn.to/2SbQCc0Anti-Gel --> https://amzn.to/2KxKFn8Recommendations--> http://northcountryfarmer.com/shop
Another Q&A episode. Scott answers questions about making soap, storing potatoes, .22 rifle or shotgun for small game and more. (Episode 291)Stick Blender mentioned in soap questionhttps://amzn.to/2FkL7X8Smith & Wesson Folding Knife Recomendationhttps://www.amazon.com/dp/B007HJJUQ2/?ref=exp_influencer-9a263710_lv_dp_vv_dMy Websitehttp://northcountryfarmer.com/
United States