Discover
The Grit City Podcast
The Grit City Podcast
Author: GCP Media
Subscribed: 55
Played: 730
Description
The Grit City Podcast is a weekly podcast, hosted from Tacoma, WA. - Affectionately called "Grit City" by people who know and love it.
Every Monday we release an episode highlighting business owners, entrepreneurs, authors, artists, and unique characters we know or happen to run into. Most often these are people that we feel personify the blue collar, hard work ethic people associate with "Grit". Sometimes it's a drug-fueled weirdo that we just met, drunk at a comedy club the night before. No matter what or who we are recording we want you to feel like you're hanging out with friends and taking part in a community of unique and interesting people.
The Grit City Podcast was launched during the summer of 2014 and had over 120 episodes between 2014 and 2017. The founders and original hosts are technology workers who met on the job and bonded over a common interest in the Seattle/Tacoma area. After a short hiatus at the end of 2017, The Grit City Podcast rebooted in 2018 with more friends and family involved. GCP's goal is to become the "Must Listen To" podcast around the Pacific Northwest, with a fan base of people around the world. People who identify with "Grit" and understand that The Reputation is Real.
We would love to hear how you found us. Get in touch here (/contact/) or: info@gritcitypodcast.com
Looking for a way to support the show? Check out our Patreon page (https://www.patreon.com/GritCityPodcast): https://www.patreon.com/GritCityPodcast

Science-fiction author Joseph Malik returns to the podcast for another great conversation and whiskey tasting. He previously joined the guys on episodes 2 and 38. He is the author of two books, Dragon's Trail and New Magic and is currently working on the final installment of the Outworlders series. His first book, Dragon's Trail, was released in September of 2016, and is a #1 international bestseller. The second installment in the Outworlders series, New Magic, was released in September of 2018.01:24 – Justin welcomes Joe back to the show, Joe complements Justin on his steam-punk bar, and they share the name of the whiskies they are tasting during the show. They talk about what goes great with Brown Sugar Bourbon, Scott talks about his and Brogans plan to spread the word on the Tacoma Coffee drink, and Justin gives props to the podcasts promoters. Joe talks about his first two books, the amount of time it took to edit them, and the re-writing of his first book.20:17 – The guys share their review on the Peanut Butter Whiskey, Justin talks on enjoying the Peanut Butter Jelly Time drink at Dusty's Hideaway, and conversation turns to Joe's experiences at the conventions he's been too. He talks on fanboying at World Con a few years ago, Scott shares his fanboying moment when Mark Sargent joined the podcast, and Joe shares his respect for people that have deep beliefs in things like Flat Earth. Joe talks about a recent course he took with a flat earther, shares that he enjoys doing all of his characters stunts, and what first drew him to the cons.40:29 – Joe shares why he loves going to RadCon, how cons are like spring breaks for dorks, and they try the Alabama Style Bourbon. Jordan asks Joe what his dumbest on the job experience is, Scott shares his, and Joe explains what asymmetric warfare is. He shares how that type of warfare is now extending into the cyber realm, his plans to go to SpoCon, and Justin gives a shout out to Gabi's Olympic Cards & Comics.01:02:48 – Joe explains the plots of his books, what the fun parts of writing the books for him were, and his plans for the upcoming last book in the series. He talks on writing two books at the same time, the different type of advertising they do for the books, and the benefit of doing it that way. Justin shares where people can find Joe online, Joe talks on military food, and who people can talk to within their local government to voice their concern on the quality of the food.Thanks Joe for joining the guys again for another fun and interesting conversation. Special Guest: Joseph Malik.
This week Brian Terbush from Washington State Emergency Management Division joins the guys to talk about what WSEMD is and how Washington residents can prepare themselves for an emergency. WSEMD's vision is for a disaster ready and resilient Washington State. Their mission is to lead and coordinate mitigation, preparedness, response and recovery in Washington State to minimize the impact of disasters and emergencies on the people, property, environment and economy. To find out more on their preparedness training classes and videos, visit them online at: https://mil.wa.gov/emergency-management-division1:26 – Justin gives a shout out to the Union Club, gives Happy Birthday props to Jeff, and welcomes Brian to the show. Brian shares what WSEMD does, talks on the divisions YouTube preparedness videos, and volcanoes in the PNW area. Scott talks on his concern around the area's volcanoes, Brian explains what a Lahar is, and how there can be a Lahar without a volcano eruption. He talks on the frequency of the volcanoes, what "preparedness" means, and how they monitor the volcanos and can predict one going off.11:28 – Brian shares that people can sign up to for volcano notification service, how two weeks of water/food is recommended to store in an emergency kit, and reminds everyone to also keep comfort items in their kit. He mentions the importance to also store septic and hygiene items, Justin asks on if it is important to rotate stored water out, and Brian shares where people can find more information on creating emergency kits on the WSEMD website.20:53 – Brian talks on the importance of people getting involved in the community to get prepared for a disaster, Justin shares the local groups he's involved in, then jumps into coaster questions. Brian shares what Hollywood volcano is the most realistic to him, what people should do if they were to see the volcano going off while they are driving, and brings up the Tacoma Fault. Justin shares experiencing the 2001 Nisqually earthquake, Brian answers the question on what is the most lava proof material, and what the most underrated items people should have in a prepper kit. 34:50 – Brian shares what a Portable Potty Poncho is, the importance for people to prepare for their pets in an emergency, including their veterinary records, and the preparedness events that are happening in the area. Justin mentions how emergency preparedness varies on location, Jeff asks on what area is most at risk, Mount Rainier, or California's fault line, and Brian talks on the length of time residents in Puyallup have to evacuate if the volcano did erupt.Thank you Brian for stopping by to inform the PNW community on how to be prepared! Special Guest: Brian Terbush.
Edgar Valentine
2019-11-1800:47:46
Tacoma homegrown glassblower, Edgar Valentine, sits down with the GCP guys on this episode. Edgar has been working with glass since the age of 12 and has always loved creating with his hands. He attended high school at the Tacoma School of Arts where he developed a deep connection with the material. Currently, he is teaching beginning and intermediate glassblowing at Tacoma Glassblowing Studio and is a student at the distinguished Pilchuck Glass School in Stanwood. He recently was on the Netflix Original Series "Blown Away", and despite being the youngest person on the show, he had more experience than some of his competitors. For more information on him and his art, visit https://www.yourvalentineglass.com/ 2:33 – The guys talk gorilla marketing, how they rate movies, and Edgar explains what glassblowing is. He talks on creating sculptures people can relate to, the different types of glass art, and how old he was when he got started. He talks on always being in love with the art, the types of people in the glassblowing industry, and how people can get started with glassblowing in Tacoma.12:01 – Edgar talks on reworking the pieces he did on Blown Away, where his art is on display, and how he ended up on the show. He shares what it was like doing the Skype interview for the show, when it really hit him that he was on the show, and gave his review on the production of the show. He talks on how he approached being on TV, if he knew any of the competitors prior to the show, and big named glass artists in the PNW.23:36 – Edgar responds to Jeff's question on if he, much like a chef, works by the book, the farthest he has gone for a glassblowing project, and the different glassblowing training places in the PNW. Brogan asks on the worst injury he has gotten, they kick off coaster questions, and Justin shares where people can find Edgar online. Edgar shares the process for making the masks, how he learned that technique, and how glassblowing with the team is a Zen Mediation process for him. 35:25 – He shares where he learned to let go instead of being upset when he broke a piece he was working on, how he likes to make his pieces not look like glass, and the favorite pieces of art he has made. Edgar talks on how hard it can be to sell pieces he loves, the joy of giving away pieces to people, and Scott talks on the hobo nickels their past guest makes. Edgar shares what happens when people come in for a glassmaking experience, Scott shares that the Museum of Glass does daily live YouTube videos, and Brogan talks on the Slider Cookoff that happens at the Museum of Glass.Thanks Edgar for dropping by to talk on the amazing art of glassblowing! Special Guest: Edgar Valentine.
Harts Services
2019-11-1100:53:34
On this episode, Tim, Richard and Dan from Harts Services join the podcast. Harts Services is a Tacoma Plumbing company that formed in 2013. The companies aim is to provide professional, top quality, value-added solutions that customers can rely on at competitive rates. They maintain a highly trained and motivated staff to deliver these things with courtesy and precision. Hart Services provides support to areas up to 30 miles from Tacoma, to learn more and find out if they provide service to your location, visit their website at: hartsservices.com (https://www.hartsservices.com/).02:04 – Brogan kicks off this episode sharing his plans to open GCBC, Justin introduces Tim, Richard and Dan from Hart Services, and shares his recent issue that required plumbing service at his house. He talks about the importance for people to understand the soil they are living on, the Hart teams gives props to the inspectors of Tacoma, and Justin gives props to Tacoma water in comparison to other places around the country.16:14 – Brogan shares Edgewood winning an award for the best water in the country a few years ago, they discuss the Hart Plumbing business model, and the companies respect for their employees hours doing things like not requiring them to be on call, or work evenings, or the weekend. The team shares their belief in providing top of the line customer support, their knowledge on different types of water heaters, and how the laws are going to change and require people to install tank less hot water heaters in the future. 31:38 – Each of the guests explain what got them into plumbing, starting the business, and how they grew to now having 45 employees. They share the amount of hours the state requires before someone can be a plumber, how they try to keep a tight niche with only providing services to 30 miles away from their office, and the worst un-professional "self-fixes" they have seen over the years. 42:30 – The guests discuss the different pictures and videos their team share throughout the day, how the issues occur, and the preventative steps people can take to avoid smaller issues from becoming bigger problems. They share how people with basements need to make sure they have a backwater check valve, how people can go about finding if they have one and checking it, and how the sub pump works. The guys explain how the company helps out with Habitat for Humanity, they encourage listeners that are looking to volunteer to check out Habitat for Humanity, and their participation in Adopt a Highway. Thanks to Tim, Richard and Dan for an informative and fun conversation! Special Guest: Harts Services.
Jean-Pierre Garcia joins the guys to talk about Real Art. Real Art Tacoma is a 501(c)3 nonprofit that provides an all ages event space and music venue. Completely volunteer ran, their aim is to create a space for young people to exist, to express themselves, to find and build community and to be empowered through art, music, and free exchange of ideas. Those wanting to find out more information on upcoming events or how to volunteer can find them online at: https://www.realarttacoma.com/.01:32 – Justin welcomes JP, shares where people can find GCP online, and the different support tiers available to Patreon Listeners. They talk about their concerns of Mount Rainer, the fault that runs through Tacoma, and Justin gives a shout out to Brian at the Washington State Emergency Management Division. Justin shares how listeners can submit coaster questions, JP explains what Real Art does, and how long it's been in the Tacoma area. Justin talks on the lack of all age venues in Tacoma, JP explains Real Art's connection with other venues in the area, and Justin expresses the culture differences between Seattle/Bothell and Tacoma.15:23 – JP shares the other things Real Art offers including clothing, the other locations Real Art management is considering in the Tacoma area, and their recent deal with a barber shop. He discusses other businesses they have had in the past, the best way for people to approach Real Art with their creative ideas, and how long he has been with them. JP shares the unique challenges to being in Tacoma, the most difficult parts of booking, and then talk turns to beer IBU's. 32:04 – Justin discusses what lead him to discovering his dislike of pumpkin spice, kicks off coater questions, and JP speaks on the members of his master local band list. He recommends bands people should tune into, Justin talks on how he promotes local Tacoma businesses, and his love of karaoke. JP shares his strangest experience living in Tacoma, watching a video online of someone in Tacoma driving a quad down 38th street pulling a lawn mower, and Jeff expresses his hate of people putting free TV's out in the neighborhood.45:35 – Scott gives props to Andrew with Tacoma Ghost Tours, Gritty City Tours, and the other Tacoma tours that are going on. They comment on their love of The Church Cantina, JP talks on the new BBQ bar in Tacoma, and other places he loves in the area. Scott talks on his love of Rock the Dock, Justin shares that Tacoma is getting a Flat Stick, and how he would like the GCP group to at some point visit Parkland Putters. JP discusses where people can find Real Arts online, how they can help out, and the intern ship credit Real Arts offer to students.Thanks JP for joining the guys for a great conversation and information on Real Art! Special Guest: Jean-Pierre Garcia.
Brian Halquist and boxer Andre Keys, join the guys to talk boxing in Tacoma and the upcoming Battle at the Boat happening on November 9th at Emerald Queen Casino in Tacoma. Brian Halquist Productions is the Northwest premiere fight promotion company, promoting fights and concerts for over 35 years in the Pacific Northwest. Andre Keys, is a Main Event fighter at Battle at The Boat 124. He is a welterweight from Tacoma with an 11-1 record. 1:42 – Brian kicks off the show talking about how he got Battle at the Boat started in Tacoma, the preparation that goes behind the show, and explains what 'Bacon Bowl' was. He talks about being involved in promoting boxing for 35 years, Andrea talked about what got him involved in boxing, and Brain shares who Andrea will be fighting in the upcoming boxing match. Andre talks about his training regiment and Brian talks about the historic boxing fighters that have come from the Tacoma Boxing Club.10:53 – Brian talks about the history of fighting in Tacoma, how he fell into it, and shares how people that want to get involved in boxing would go about doing so. Andre discusses sparing with other gyms in the community, the age kids typically start out in boxing, and how he blocks out the distractions and stays focused during training and in the ring.22:18 – Andre shares the other types of sports he has been involved in, each of them discuss what their favorite aspect of boxing is, and then on the flip side, their least favorite aspect of the sport. Justin shares when the upcoming event is happening at the Emerald Queen Casino, Brian shares where people can find him online and what it is like to be a part of both MMA and boxing. As the show closes, Brian passes on what changed him from tell the fighters 'Good Luck' to 'Just Do Good'. Thank you all for sitting down to talk about local boxing and the upcoming event! Special Guests: Andre Keys and Brian Halquist.
Ethan HD
2019-10-2101:10:40
Ethan HD rejoins GCP for a second time to catch up on what has been going on since he joined them on one of the GCP Classic Episodes. Ethan HD is a pro wrestler, international pro wrestling coach, stand-up comedian, former rapper and entrepreneur. He performs locally and around the world, follow him on his social media to find out where he will be next! For those wanting to hear his past conversation, head over to Patreon and sign up if you have not already done so! 1:18 – The show kicks off with discussion on if Louisiana is a French Alabama or French Mississippi, Scott talks about running into Ethan at the train station and inviting him to visit the show again, and Ethan gives his record of their meeting. He talks about why he chooses to not do a lot of podcasts, Justin talks about the huge amount of people getting into the podcast game, and Ethan talks about the awkwardness of people yelling at him to grab his attention on the street.14:28 – Ethan explains why he loves flat earthers, Scott talks about other people's frustration with them, and expresses his love of Sci-Fi's show 'Scare Tactics'. Ethan talks on his hate of Prank Couples, he comments on how he feels all YouTube videos have some bit of falsification behind them, and Scott encourages Ethan to run for president. Justin discusses seeing Dave Chappell's recent show in Tacoma, Ethan talks on how easy it is to communication with fans now with social media, and Justin comments on the changing tides of technology and how people are dealing with it.33:25 – Ethan shares what took him to New Zealand, the rise of pro wrestling in the area, and how he enjoys training with his students. He talks about teaching at 321 Battle in Seattle, the top amazing things that he has been able to do as a wrestler and coach, and how he feels about the wrestling fans on the internet. Justin expresses his love of pro wrestling since he was a kid, Ethan talks about the growth of pro wrestling in the PNW, and how that has made it more feasible for outside people to come in and compete. 52:01 – He shares injuries he has gotten while wrestling, where people can find him on social media, and his sponsorship with All In out of Seattle. He talks on how the sponsorship came to be, how long he has lived in Tacoma, and how Tacoma is the New York of Washington. Justin talks about his love of Tacoma, Ethan talks about the need for homeless facilities in the city, and Portland's The Right to Dream. Justin shares how Tacoma is making progress in helping their homeless, Scott talks on New Mexico's work to provide the homeless with jobs around the community, and how other states are following suite. Thanks Ethan for another great conversation!! Special Guest: Ethan HD.
This time the guys sit down with CEO Jaimie Cordero from Espionage Cosmetics. Espionage Cosmetics sells nerd based nail wraps, makeup, accessories, and tools. You can find more information on the products by visiting them online at: https://www.espionagecosmetics.com1:35 – The show kicks off with conversation on Brogans recent trip to Louisiana to visit his sister, Jaimie talks on her opinion of seafood, and the lower cost of living in the south. Jaimie discusses what Espionage Cosmetics is, where people can find them online, and Justin talks on when he first met with Jaimie in 2013. Jaimie talks on the company's first and second Kick Starter, Scott asks on the history of the company, and Jaimie talks on what got her started in the venture. 16:41 – Jaimie talks of starting two companies when arriving in Washington in 2008, they talk on how geeks run the world, and Justin shares info on the video games he's been playing. Jaimie talks on their first Kick Starter, that amazing followers on Facebook they had that helped make it happen, and Scott talks on the great supporters of the podcast. Justin shares how he appreciates meeting the different people and learning their stories with the podcast, what drives him to support local Tacoma businesses, and Jaimie chats about the huge variety of programs the state is offering to people wanting to setup a business.29:03 – Scott gives information on the SBA and how people can find information on what they provide, they all give props to the abundance of learning information online, and Jaimie talks on her determination to get the business going. Justin turns the conversation to coaster questions, Jaimie talks on how she got the title 'glitter jedi', and her Arnold Schwarzeneger obsession. She talks on how she has learned to use negative situations from the past as energy to transform into a superpower and Justin shares watching Predator in the theater for the first time.45:13 – Justin talks on the history of The Union Club, other haunted buildings in Tacoma, and Jaimie chats on the importance of pivoting for small business owners. She shares how she came across her mentor, her and her mentors love of Tacoma, and she gives tips to those seeking a mentor. She shares how many countries her company is shipping to, Justin gives information on where people can find Espionage Cosmetics online, and brings the podcast to a close with information on where people can find GritCity Podcast on all the social media.Thanks Jaimie for joining the guys for a great conversation! Special Guest: Jaimie Cordero.
This time the guys have another great conversation with one of our favorites, Steve Dunkleberger. For those first tuning into an episode with him, Steve has been a working journalist for more than 20 years at various publications around the Puget Sound. In addition to being a journalist, he is also a judge for the Society of Professional Journalists National Sigma Delta Chi Journalism Awards. He has also has given lectures in the area on issues facing journalists, is a member of the Knights of the Pythias, and offers Drunken History tours of Tacoma. Steve has written two history books on the city of Lakewood and has just published his newest book on McNeil Island. He has also had several of his historical articles published on Historylink.org and in Columbia magazine. His past GCP episodes are Episode 10, a Best Of on Jake Bird, Episode 17 where the guys get to tour The Knights of Pythias's Commencement Lodge #7, Episode 44 where they discuss The Maury Island Incident, Episode 61 where they talk Drunk History and Episode 73: JBLM.2:38 – Steve shares the tie he was wearing that day, the number of ties that he owns, and his 30 food related ties. Justin shares how listeners can find other shows they have done with Steve, Steve talks about the next project he is working on, and the group he's working with to clean up the old pioneer headstones at the Tacoma cemetery. He talks about what got him started in cleaning up headstones, the solutions they use to do so, and the amount of people that help with this event. He talks about findagrave.com, the stories behind the headstones, and on the beginning history of the educational system in Tacoma.20:54 – Steve talks about how ancient Native Americans generally lived 9 years longer than their European counter parts, Jeff talks on the importance for people to know how to search the web, and Steve shares an interesting experience he had with someone on Facebook around cursive writing. Justin talks about the use of Heinz Ketchup in the 1800's for medicine, asks Steve on how the modern 1800's society coming to Tacoma impacted education in the area, and Steve talks on what drove people to the PNW in the 1840's and 50's.44:02 – Steve shares info on his Swiss Army knife and the features it has, the books he has written, and the location of the Pythian Temple. Justin talks on how astounded he was when touring the temple, how people can become members, and Steve provides info on his upcoming October Drunk History. He talks on his belief of ghosts, Justin discusses his belief, and Jeff shares how deep he goes with ghosts and his want to harness ghost energy.61:18 – Steve brings the conversation back to education and gives a shout out to Clara McCarty, Pierce County's first superintendent in 1880 and first graduate of the University of Washington. He talks on the inflation of educational costs and Justin talks taking college classes in Lakewood. They discuss the strip clubs in the area, how the clubs cannot server alcohol in Pierce County, and what they're selling to get around the rule. Steve finishes out the show talking on the history behind Pierce County School District.Thanks Steve for another great conversation! Special Guest: Steve Dunkelberger.
Rusty and Ken join the guys to chat movies and such. Ken Carlson is a PNW writer, director, and producer that likes "telling stories and hopes to one day create some that won't bore you to death". He has written and directed Dead Drift, Penny Palabras, and his latest comedy show, Roscoe the Junkyard Cat. Rusty is a PNW comedian, co – owner of Church Cantina, and longtime friend of the Grit City Podcast.1:36 – Justin shares with listeners how they can watch live streaming of the show, encourages users to review the show on ITunes, and talks about his and Rusties float on the Deschutes River. Rusty talks about saving his tubing partner during the float, the new Kobrew restaurant in Tacoma, and gave his review of IT Chapter 2. Conversation goes to the podcast Rated 80's, Ken talks about show's he has directed, and his most recent project, Roscoe The Junkyard Cat. 18:13 – Ken dives into the challenges that are involved with filming puppets, Scott talks about overdubbing of movies, and Ken talks about Enter The Mind Dungeon. Brogan and Rusty taunt each other, Scott gives a shout out to The Valley and their breakfast, and conversation turns to the Impossible Whopper at Burger King. They comment on how the Impossible Whopper is a cause to shift people away from meat, Justin talks about watching Scanners, and the early September lightning strikes in the Tacoma/Puyallup area.35:37 – Jeff talks on his love of Screamers, they talk about the movie Defending Your Life, and Justin gives Brogan a new backpack to finally pay him back after 20 years. He talks about his trip to Arizona that he used the backpack for all those years ago, his adventures on Greyhound, and his move to Wisconsin. He dives into what Scanners is about, Jeff talks about the guy that blows up in the first part of the movie, and Scott talks about his favorite scene of the show.52:15 – Justin share's Michelle's review of the movie, they discuss remakes, and how they feel one should not be made on Flight of the Navigator and Back To The Future. Brogan touches on game store drama, Ken gives his thoughts on the sound design of The Scanner, and Scott talks about what it must have been like for those trying out for the movie. They chat on how much Scanners made money at the box office, how David had to record the movie in two months, and Brogan proposes that they pick another other movie to discuss in a future podcast.Thanks Rusty and Ken for joining the guys for another great conversation! Special Guests: Ken Carlson and Rusty.
David and Tanya from the Tacoma Film Festival join the guys to talk about the upcoming event happening on October 3rd – 10th. Established in 2006, the film festival presents a lively week of films, workshops, events, and discussions. Tacoma Film Festival programming is a unique blend of audience and industry programming that empowers all who attend to connect with creators. 01:35 – Justin shares where listeners can find them online, Scott suggests them having Shroom Brothers print different colored shirts for their Patreon followers, and David talks about how last years film festival went. Justin discusses when the film festival is happening this year, David talks about how many films are showing at the festival this year, and how the virtual reality films work. He shares how long they normally last, how VR is a new medium that they are excited to see what people can do with it, and Justin explains what AR is. 13:34 – Justin talks on the importance of documentaries that help inform viewers about what is going on in their area, David talks on how engaged people were last year in conversation with the creators of the films, and they chat about the recent renovation of Pantages. Justin gives a shout out to Isaac Olsen, David talks on Isaac's involvement with the festival, and Tanya discusses them working with Art Chantry to design the poster for this years event.25:14 – Brogan asks the guys who they would want to play them if they had an autobiography film made, Scott calls Jason Momoa to play him, and Tanya talks on Tacoma Film Festivals Pacific Northwest highlights. David talks on the films they are showing at The Blue Mouse Theater during the event, the 'family friendly' program that they have, and Tanya share's info on the free wellness workshops they are also offering. David talks on the comedies they are showing, the nationwide single night screening of the film Mr. America, and Tanya describes what the Danish film Koko-di Koko-da is about.35:29 – Justin kicks of coater questions asking David and Tanya what their favorite films are, Brogan talks on working at Hollywood Video, and Justin shares that his favorite is Pulp Fiction. Scott shares his love for old weird 80's movies, Tanya talks about the recent showing of Chopping Mall at Weird Elephant, and David talks on Wade that hosts Weird Elephant Series putting together the Short Program at the film festival. Thank you David and Tanya for joining the guys for a great conversation on the Tacoma Film Festival!!! Special Guests: David Dinnell and Tanya Tran.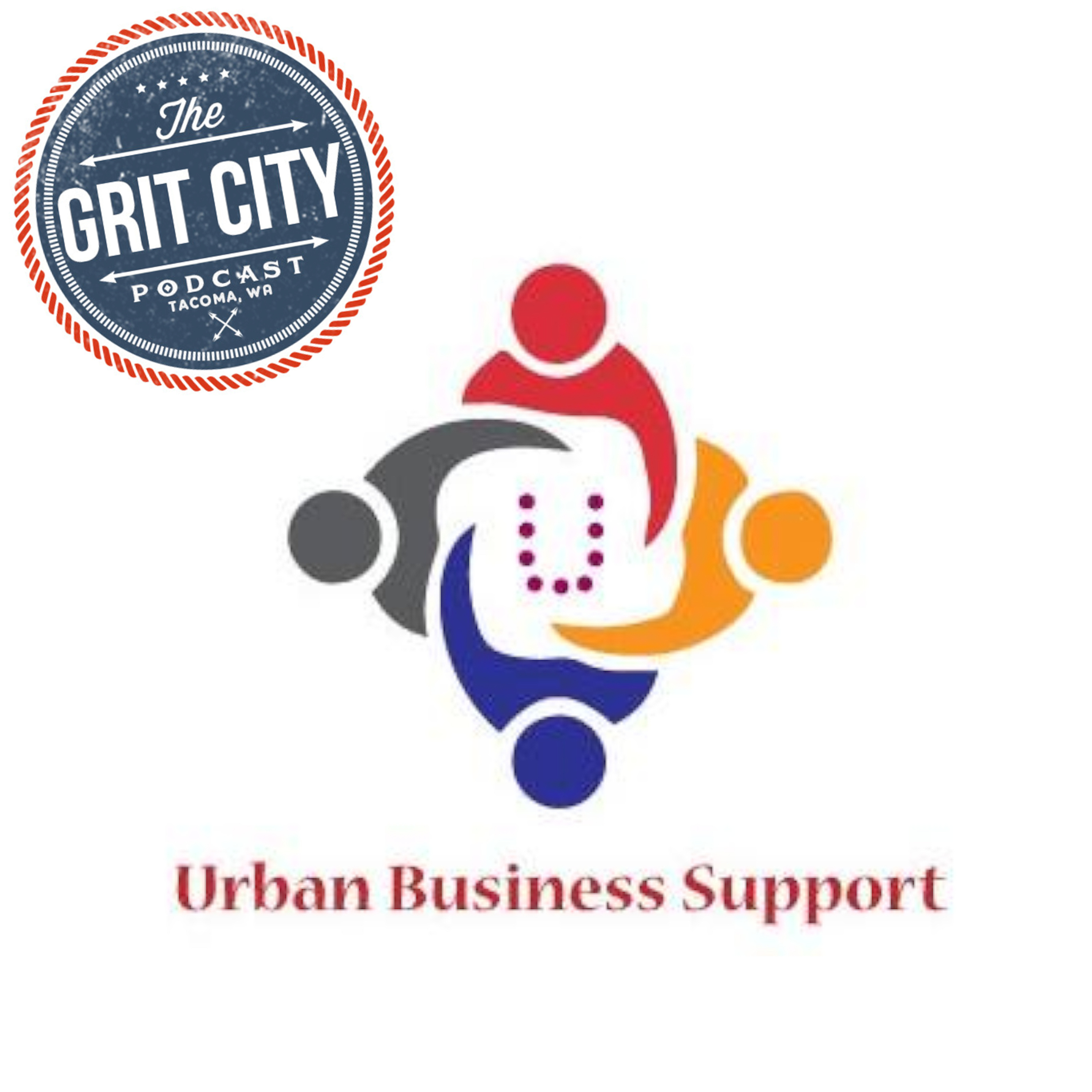 Urban Business Support
2019-09-1600:47:34
Oliver Scott from Urban Business Support joins the guys for this episode. He is the executive director of the organization, which is a 501(c)3 non-profit that gives businesses in gentrifying communities the resources to adapt, survive, and grow in the changing marketplace emerging around them to retain diversity of business ownership. The company services the Tacoma and Seattle/King County areas and offer training, personal credit counseling, and leadership skills in three flexible formats. Those that would like to get more information can do so by going to: https://www.urbanbizsps.org.00:03 – The show kicks off with conversation on Hipster Dice, Justin shares how listeners can support the podcast through Patreon, and how Taco Bell is getting rid of their Double Decker Taco. Brogan offers to wear a Taco Bell jump suit if the company sponsors the podcast, Justin introduces Oliver, and Oliver talks about what the Urban Business Support does. He explains what gentrification means, what sparked him to start the non-profit, and the three pronged approach the organization takes with small businesses. 12:05 – Oliver talks on how Hilltop was one of the inspirations for him to start the organization, how the expansion of transportation is used as a metric for his organization to determine what businesses would be impacted by public transit improvement, and how their vision is 'Development Without Displacement'. Justin talks on the balance that is possible when gentrification happens to communities, Oliver talks on doing this type of work in Oakland, and Justin shares where listeners can find Urban Business Support online.26:25 – Oliver talks on how they want business owners to be able to work collaboratively to negotiate rent with developers, how the curriculum changed his life, and Brogan talks on the tough lessons he has learned since opening his business. Oliver talks on what sets their business apart from other businesses like his, how he finds locations to hold classes, and the program he started in Guatemala Mexico.38:08 – He brings up the City of Tacoma's Economic Development's Facade Loan Program, the success he has seen with lending to businesses that weren't able to get traditional bank loans, and his goal to start a micro loan program. He talks about their lifelong commitment to business owners, how this is a labor of love for him, and Justin brings up how easily the things that are happening to businesses in Seattle can happen to those in Tacoma. Thanks Oliver for the great work you're doing in the community to help small businesses survive gentrification. Special Guest: Oliver Scott.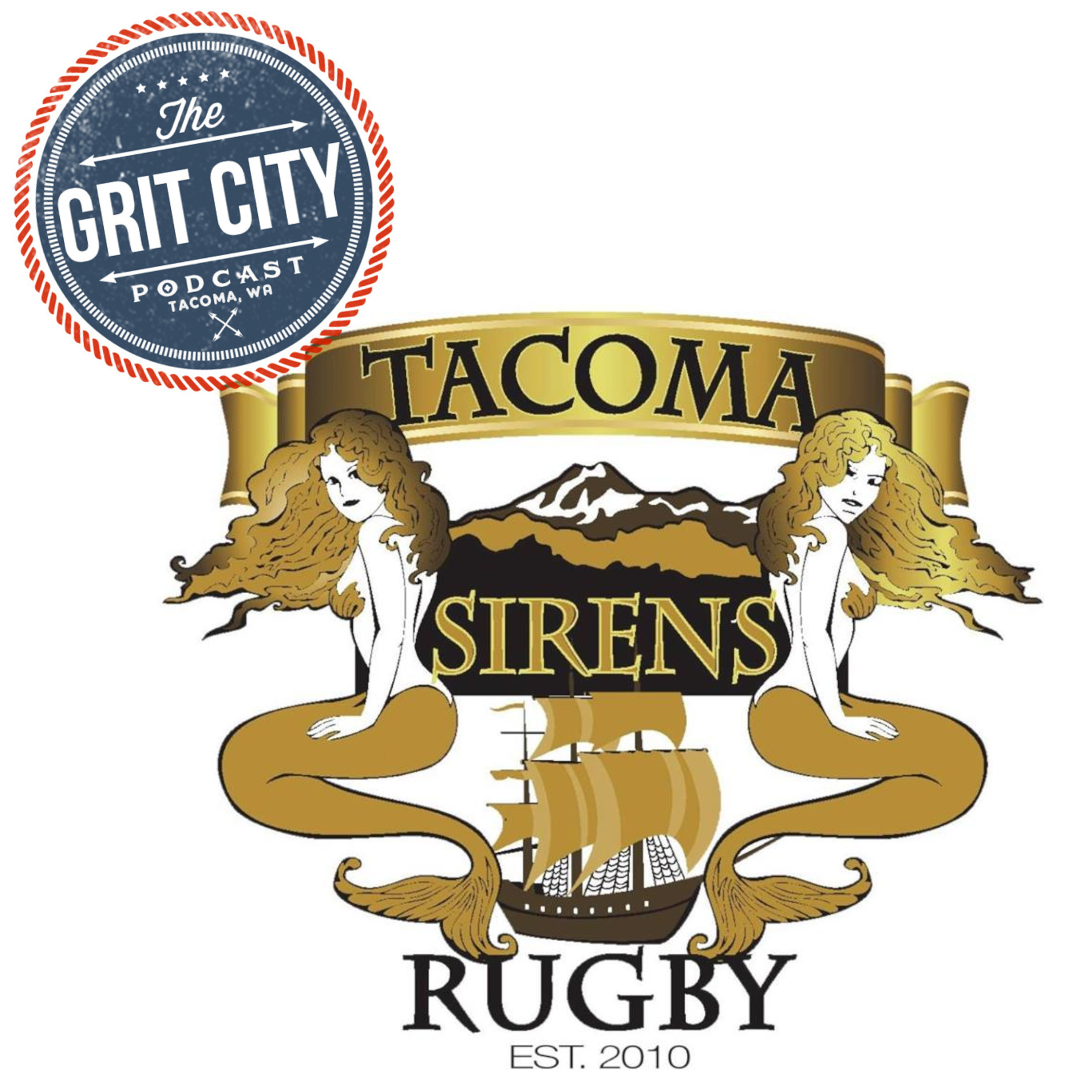 Tacoma Sirens
2019-09-0900:58:38
Melody, Kelsey, and Monica from The Tacoma Sirens join the guys to talk about women's rugby group. Founded in 2010, they are a thriving team of bold, fun, and athletic women. Tacoma Sirens are part of the Pacific Northwest Rugby Football Union (PNRFU), a competitive league including over 10 Women's teams, and are also members of USA Rugby. Women of all shapes and sizes are welcome, their team is always looking for new players and no experience is necessary, they will teach you. They encourage people in the community to come out and join in the fun! Those looking for more information can find them online at: https://tacomarugby.com/sirens/.00:11 – The team made it official that 'T-Rex' is the code word to use when ready to record, they talk on Scotts nickname in high school, and Justin tells listeners how they can help support the podcast. Each of the guests introduce themselves and position they play, where people can find more information about them, and they give a shout out to Amber who runs the Sirens social media. They discuss how each of them got into Rugby, how fast Rugby has grown over the past couple of years, and why so many women are drawn to Rugby.15:07 – Justin asks them to breakdown how Rugby is played, Melody talks about the importance to put the ball down after crossing the goal line, and breaks down the scrum that happens off a penalty. Kelsey talks about what is going on in the league, their coach's career prior to coaching the team, and what a Capped Eagle is. She talks about who founded the club in 2010, Melody comments on the supportive people in the league, and Justin brings up where people can find them online. 30:30 – Kelsey explains that the team is always open to sponsors, Justin brings up the haunting of the Union Club where they record, and Jeff explains how his app the iOvilus works. Scott shares the ghost hunt him and Brogan did at Brandys Attic with Andre from Tacoma Ghost Tours, Justin jumps into coaster questions, and Monica answers the question on what's something non-sports related that she's really good at. They give props to the Camp Bar, what their other favorite Tacoma bars are, and Justin mentions Drinking for Conservation. 46:07 – Monica leads them through a prayer from the ghosts request, Melody shares that her favorite fantasy animal is a mermaid, and Kelsi shares that her favorite is the centaur. They talk on what animals they have a phobia of including Melodies fear of lizards, Justin shares how people can support the team, and asks how they get into their opponents head. Kelsey closes out with talking on where fans can purchase gear to support the team.Many thanks to Melody, Kelsey, and Monica for a great conversation on Women's Rugby! Special Guest: Tacoma Sirens.
This time the guys sit down with Sean, Kevin, Alex, and John from the local Hurling, Gaelic football, and Camogie club, The Tacoma Hounds, which are supported by Tacoma Gaelic Athletic Co-op, TGAC. TGAC is a 501c3 (Pending) organization dedicated to supporting GAA (Gaelic Athletics Association) competition through the development of and support provided to amateur athletes residing in the Tacoma Metropolitan, Pierce County, and Greater South Sound areas. For those new to Hurling, the game has prehistoric origins that has been played for 4,000 years. One of Ireland's native Gaelic games, it shares a number of features with Gaelic football, such as the field and goals, the number of players, and much terminology. The objective of the game is for players to use a wooden (ash) stick called a hurl to hit a small ball called a sliotar between the opponents' goalposts either over the crossbar for one point, or under the crossbar into a net guarded by a goalkeeper for one goal, which is equivalent to three points. The sliotar can be caught in the hand and carried for not more than four steps, struck in the air, or struck on the ground with the hurl. It can be kicked, or slapped with an open hand (the hand pass) for short-range passing. A player who wants to carry the ball for more than four steps has to bounce or balance the sliotar on the end of the stick, and the ball can only be handled twice while in his possession. Those interested in joining or watching the games can get more information at tacomahounds.com.1:23 – Each of the guys introduce themselves, explain what position they hold, and Justin talks about their happenchance meeting at the McKinley Hill Street Fair. The team explains that Hurling is an Irish sport that predates written history, changes that have happened in the sport over the last 30 years, and expand on the process of the game. Justin asks about the sport being full contact, Sean talks on the 'set in stone' rules of the game, and Kevin explains how the game is always in play.15:09 – Justin talks about other sports teams that will be on the podcast, he asks about other rules of the game, and Kevin talks about what it's like to have things hurled at him while he's goal keeping. He discusses what he likes about being a goalie, what special things he wears during the game, and Shawn talks about his position as the full forward. He talks about his priorities, Kevin and Shawn both share how long they have been playing, and Justin asks about how they communicate on the field. 29:45 – Alex talks about how he became the teams coach, the necessity for a coach to herd cats, and how he changes the system based on the people that are on the team. He explains the length of the game, Justin inquires on if people interested in the sport can watch practices, and what 'sevens' means in the game. They talk about subs in the game, how the sport is a combination of a lot of different games making it easy for people to understand how it works, and how it's a level playing field which makes it a space for everyone wanting to play. Scott gives props to the Shroom Brothers and they talk about the upcoming fall indoor league happening at the Tacoma Soccer Center. 43:35 – Justin kicks off 'Coaster Questions', each of the guys talk about why they play, and Alex answers the question on his favorite fantasy animal. Justin asks how each of the guys get into the opponents head, they talk about being co-ed, and the best way for people that have questions to get a hold of them. Justin talks on how those with show ideas can get a hold of them and how people can support the podcast through Patreon.Thanks Sean, Kevin, Alex and John for a very interesting conversation on hurling and your club, The Tacoma Hounds! Special Guest: Tacoma Hounds.
On this episode of the GCP, the guys talk with David Thompson from the Tacoma chapter of the Food is Free Project. The Food is Free Project is a worldwide movement of people sharing food freely. The organization strives for food-sharing that advocates for front yard gardens and sharing among neighbors in order to help in growing the community. 03:00 – Justin gives a shout out to Rusty, frequent podcast visitor and one of the owners of the Church Cantina, talks about who they ran into at the McKinley Street Fair, and David talks about what Food is Free does. He explains that they have 10 gardens around Tacoma, how they use it to build the community, and why he got shut down by the health department due to not having a permit to share cider at the McKinley Street Fair. He shares how Food is Free got started, when he started it in Tacoma, and Justin shares where people can find Food is Free online.10:36 – David expands on how he got started, they talk about the struggles of low income homes getting fresh fruits and vegetables, and the importance for people to share what they grow with their neighbors. David shares where the 10 locations are around Tacoma, why he grows the gardens, and gives tips for people wanting to start one. Scott explains what TAGRO, short for Tacoma Grow is, David talks on what are some of people's favorite vegetables, and Justin shares his love for brussel sprouts.20:07 – David explains what his event "Press Day Wednesday" is, what Food is Free being an open source project means, and talks about the Shroom Brothers t-shirts that will be available online in November. Justin then dives into coaster questions, David talks about the easiest and hardest vegetables to grow, and if he ever grew something he didn't want to give away. He comments on not being vegetarian, Scott talks about the cars they saw at the car show, and David talks about what got him into being a mechanic. 31:19 – David talks about the car he would love to have, Justin talks about him and Michelle owning a Jaguar car, and Justin shares where people can find Food is Free online. David encourages people that would like more information to contact him and their plans to expand to 15 - 20 gardens in 2020.Thanks David for joining the guys to talk about the great work that Food is Free does for the area! Special Guest: David Thompson.
Billy White joins the guys for an update on what's been going on at Mary Mart in Tacoma. Mary Mart is a retail marijuana dispensary located nearby in the south Tacoma neighborhood. They're family-owned and operated and take pride in serving their local community. They pride themselves in being well-versed in their craft and love offering their expertise and insight when it comes to marijuana and its many applications. People can learn more about Mary Mart and their upcoming events by visiting their website at: www.marymart.com.4:13 – Justin invites listeners that are interested in sharing what's going on with them in Tacoma to reach out to the podcast, Billy gives the guys an update on what's new with Mary Mart, and shares that they've been open for 5 years. He talks about how they've expanded from a tiny shop ran by the owner and his dad to where it's at today, the cool people they have hired, and how it's now a became household name over the years. They talk about the different stores that have come and gone in the marijuana industry, Justin talks about his first visit there and the connections Mary Mart make with people in the community.15:30 – Scott gives an update on his broken knee, he gives props to Summit Physical Therapy in Puyallup, Billy shares information on the Exotics brand that they sell at the shop, and gives tips on how people can find the right marijuana for them. Justin talks about his most recent trip to the store, the different strains mixed as hybrids, and Billy shares his love for Pokémon Go. Justin and Billy give their reviews of the recent Dave Chappelle & Joe Rogan show in Tacoma, how great security was ran during the show, and the crazy traffic before the it.32:48 – They talk about Dave Chappelle and Joe Rogan renting out the whole theater in Rustin Way, where people can rent out the other theaters in Tacoma, and Billy explains where the next sample they tried came from. He talks about the different extraction methods that are used, Justin shifts the conversation to coaster questions, and Scott shares his appreciation of a good bartender at the shops. Billy answers the question on how many people in suits purchase marijuana, how the shop gets their weed to sell, and the difference between seeds and starts.48:07 – Scott tells Billy about the hidden Tacoma gem, The Manuscript Museum in Tacoma, Justin shares that Tacoma Art Museum is featuring Bart on TAM, and Billy talks about his recent trip to a Mariners game. Billy gives the guys some edibles to try, including one that's a mix of THC and CBD, the recent boom with drug stores selling CBD, and what THCA is. Justin tries the peach gummy and Billy shares where people can find Mary Mart. Thanks Billy for the samples and update on what has been going on in your world! Special Guest: Billy.
Local biologist, Suzanne Akerman, joins the podcast for another great conversation. Suzanne spends her days sharing her passion for animals with visitors at Point Defiance Zoo & Aquarium for the Wild Wonders Outdoor Theater. When she is not performing in shows or scooping poop, Suzanne is chair of Drinking for Conservation, a committee dedicated to conserving wildlife through fun social gatherings. Her hobbies include reading, solving crossword puzzles, trivia, dancing, and occasional modeling. Suzanne holds a B.A in English and an M.A. in Education from Pacific Lutheran University in Tacoma, and a M.A. in Biology from Miami University. She first talked with GCP last year, on episode 16. 2:10 – Justin shares where listeners can find them online, Scott shares the octopus story out of Australia, and they discuss the importance of people not messing with wild animals. Suzanne shares how people can participate in beach walks with the Point Defiance Zoo, what a naturalist means in terms of those working at the zoo, and gave updates on the new stuff happening there. She discusses the eight new red wolf puppies at the zoo, the endangered Malayan tapir born, and how long she has been working at the zoo.15:11 – Suzanne talks about the giant punch rats in Tanzania trained to sniff out landmines, Justin's cat raides the feathers she brought from the zoo, and she talks about the Drinking for Conservation events for endangered species. She shares what events they have coming up, they talk about preserving salmon, and Suzanne shares where people can find out more information on their events online. Justin talks about other ways the zoo gives back to the community, Suzanne talks about the sloth cookies she brought, and they dive into coaster questions.30:09 – Suzanne gives her thoughts on if there was a battle between a monkey and a shark who would win, the difference between a monkey and an ape, and weird conversations she has at the zoo with her fellow zoologists. She talks about how she would eat a platypus, different cultures that eat the head of animals, and what animal she would choose to help her survive in a zombie apocalypse. 43:24 – Suzanne shares the difference between ravens and crows, where people around the PNW can see ravens, and Justin talks about his crow friends. He talks about the different presents the crows have brought him and Michelle, Suzanne talks about University of Washington studies on crow intelligence, and where people can find her at the zoo. She talks about her favorite animals to work with at the zoo, how dangerous sloth nails are, and how people can get zoo memberships.Thanks Suzanne for the interesting conversation and info on the new things going on at the zoo! Special Guest: Suzanne Akerman.
This time the guys talk to Deane Benninghoven, certified hypnotist and artist located in Tacoma. Deane uses hypnotherapy to help adults and children overcome limiting and negative behaviors and chronic pain. He's trained to help clients with weight loss, stress and anxiety, to stop smoking, pain relief, changing behavioral and emotional patterns, and substance abuse. For more information, you can find him online at www.summithypnosisnw.com.00:02 – Justin presents Scott with his replacement Gerber that he lost during his trip to Alaska, they give a shout out to Die Cut Stickers, and Deane talks about getting into ornamental painting and architectural sculptures. He talks about the thought he puts behind his art, what brought him to the west coast, and when he moved to the PNW. Justin talks about Tacoma's history in the 80's and 90's, Deane talks about finding meaningful work in doing facial prosthetics with his wife, and how they generate the plaster.17:10 – Deane talks about what got him into hypnosis, the thoughts he and his wife have had on branching outside of the medical field, and explains what a hobo nickel is. He talks about finding inspiration from the materials he's using for the hobo nickel's, getting into an accident, and the 10 years it took him to get back into his artwork afterwords. They talk about how easy it is to get dependent on painkillers, how Deane helps others to deal with pain through hypnosis, and how he got into it.31:25 – Deane talks about the control he had when starting to use self-hypnosis, the great feeling it was to be able to do Yoga and hold his child, and what put him on the path to get hypnosis certified. He explains how he gets his clients into the state of hypnosis, using hypnosis to help a patient to stop grinding his teeth, and Scott talks about white line therapy.45:47 – Justin switches the conversation to Coaster Questions, Deane talks on if he thinks hypnotism in the entertainment business is real, and how hypnosis affects the brain. He talks on what he loves about hypnosis, Justin talks about his favorite teacher that introuced him to Hitchhikers Guide to the Galaxy, and Deane talks on how self-hypnosis helps with creating art. He talks on using hypnosis as a life hack, contracting with the Woodland Park Zoo, and how he came across the job. Many thanks to Deane for the great conversation on art, hypnosis, and getting into the flow space! Thanks also to Michelle for joining the team as a guest host!! Special Guests: Deane Benninghoven and Michelle R..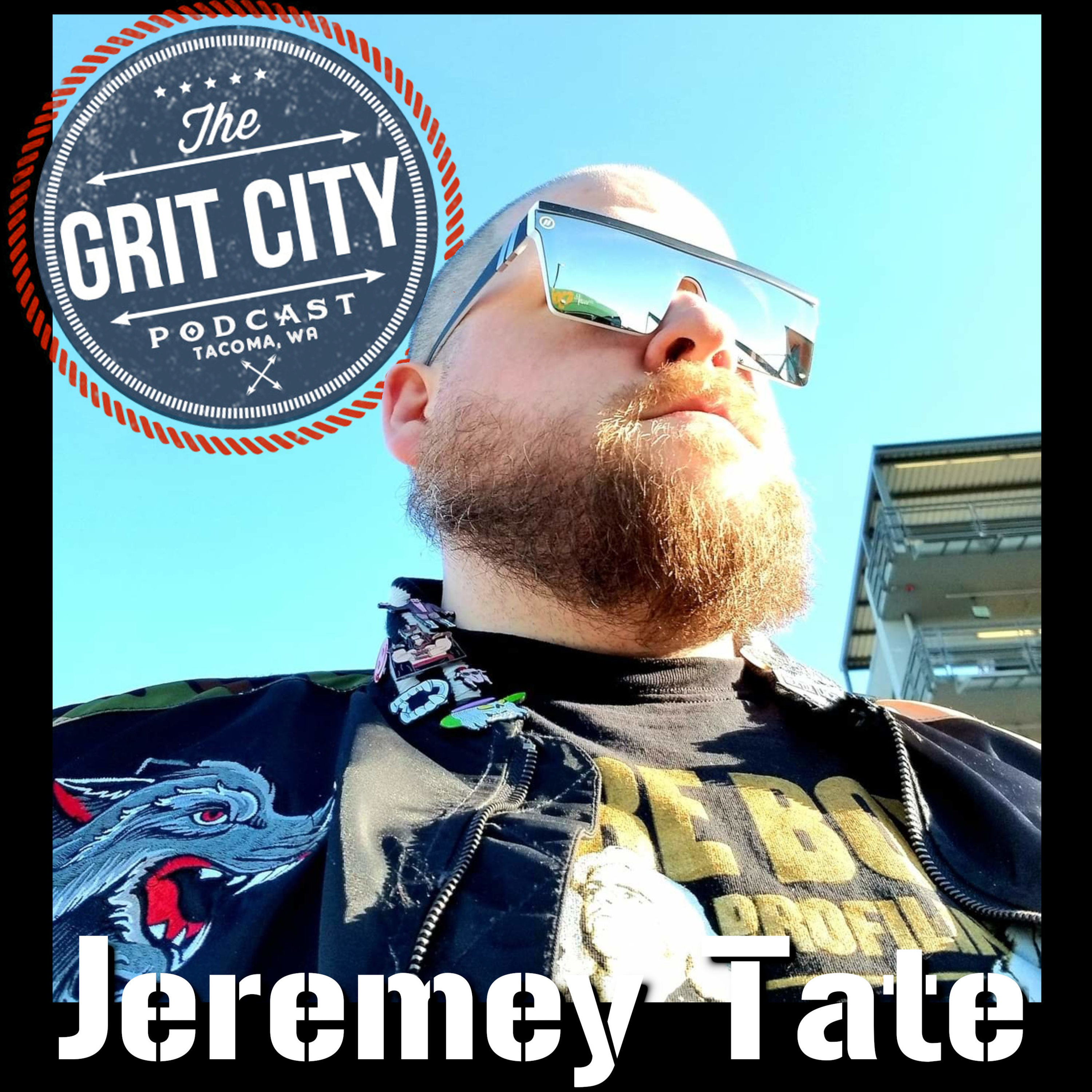 Jeremey Tate
2019-07-2901:00:03
This time the group talks with Jeremey Tate, host of the Grown Men Watch This S* * *? podcast. He also manages the hilarious @jaimsVanDerBeek Twitter account. This week they are also joined by guest host, Michelle!2:06 – Justin gives users information on how they can find GCP online, they talk about the heat in Tacoma, and catchup with Scott on him breaking his knee during their pub crawl in June. Justin talks about Brogan getting a beer facial while drinking from the boot, his battery running out on his Lime scooter a couple blocks from his house, and Jeremey brings up cities that worry about bringing Lime scooters to the town because of the injuries caused by them.13:53 – Topic goes to the explosion of Indie wresting in the PNW, Jeremey gives props to 321 Battle, and gives a shout out to his lady. He talks about the wresting company Without a Cause, Justin talks about wresting that happens at the Temple Theater, and Jeremey talks about the huge crowd involvement at the event. Conversation then goes to Jeremey's Twitter parody account, what was the trigger to the popularity of it, and his most recent event that blew up on Twitter. Jeremey talks about doing t-shirt designs for wrestlers, how daunting it is to learn Photo Shop, and his most surreal experience so far.27:35 – Justin presents Scott with a Gerber tool to replace the one he lost, his plan to replace Brogans backpack, and they talk about past teachers in middle and high school. Jeremey talks about the different schools he went to in the area, what it was like growing up in Puyallup, and painting faces at the Puyallup Fair. Michelle talks about her first shopping experience in Tacoma after moving to the area, Jeremey mentions Tacoma's Number One Fried Rice, and the friendliness of people in Puyallup.41:39 – Jeremey talks about the Witch, Please Market at Jazzbones, watching wrestling at Jazzbones, and other places that could host wresting events. Justin talks about Tacoma bringing back First Night, Scott talks about his trip to Paradise at Mount Rainier, and they discuss what would happen if the volcano went off. Michelle talks about hearing the lahar sirens going off, the recent earthquakes that went off in Washington, and if Justin and Michelle have earthquake insurance. Justin talks about his and Michelle's most recent scooter ride, they each talk about times when they have passed out, and Justin warns scooter rides to be aware of the road hazards in Tacoma.Thanks to Jeremey for joining the podcast and thanks Michelle for stepping into cohost! Special Guests: Jeremey Tate and Michelle R..
This episode is a Best Of when the guys talked to Brian Nelson, the mastermind behind Unleashed at Stadium Bowl in 2016. This year Unleashed at Stadium Bowl 2019 is happening on August 4th at 9 am. At the event, participants run the stairs in a competitive timed event or walk (untimed). The race covers the entire Stadium Bowl, 'weaving the stairs' by running up one staircase, and down the other. Total steps climbed 814, total descended 814 for a grand total of 1,628 steps. Participants can double the pain and double the glory by choosing the 2 Lap Option for a grand total of 3,256 steps! Registration is now open and will close at midnight on July 28, 2019. Race entry fee is $45, $35 for those with a military ID & first responders, and $15 for anyone 8-17 years old. For more information, visit their website at: http://unleashedatstadiumbowl.org/about/On that episode, Brian gave a great explanation of why he started his companies: 99.99999999% of all my failures were due to self-sabotage of one form or another, and this training teaches us how to get out of our own way to accomplish our values-aligned goals. In many ways, Unleashed at Grit360 are my attempts at solving the same problem.6:09 – Brian explains where the idea for Unleashed at Stadium Bowl came from and how the proceeds from the race are to support their animal rescue, Kindred Souls Foundation. He talks about how they were always looking for fundraising ideas outside the traditional fundraising model. In 2007 a friend suggested he run the stairs at the stadium. In 2011, one day after running the stairs, he remembers looking out at the sound where the idea come to him to race the stairs to help raise funds for their foundation.10:28 – Brian talks about the length of the race, ¾ of a mile, 814 stairs up, and 814 stairs down. He explains that at the beginning, they line everyone up at the uprights away from the water, leaving in 5 – 10 second intervals, with groups of five at a time. He then talks about the iconic scene at Stadium High School, what drives people to participate, and the inspirational support the participants have for each other.20:16 – Brian dives into the growing number of participants, starting at 120 members in the first race, they have grown to 471 participants and he expresses his want to hit 500. He also explains their community partnership where businesses that get 10 people to sign up for the race, are then treated like a sponsor, a benefit that helps get all of the public involved. He also expresses the overall objective of Kindred Souls foundation, which is to raise enough funds to expand to a no kill sanctuary. 30:14 – Brian discusses his career in the army until 97 and while enlisted, he did his undergrad and grad study. He left the army 97 but stayed in the guard part time. In 2002 he moved to an active duty position in the guard and served from 2002 – 2015. He then dives into his current position working for a tech company that does foreign language training and explains the new business him and his friend just started, Grit360 where they train mental skills and resilience to help learn who they are and perform at their best.Thank you to Brian for joining the guys and giving them an insight on Unleashed at Stadium! Special Guest: Brian Nelson.
United States