Claim Ownership
Author:
Subscribed: 0
Played: 0
Description
Exeter Trailer
2018-10-1800:30
2
A veteran detective (Jeanne Tripplehorn) must face the errors of a past case when the woman she convicted of murder is exonerated after 10 years in prison. Our heroine struggles to keep the trust of her department as a series of grisly murders rock her decaying South Carolina town, which puts her at odds with her ambitious partner (Ray McKinnon) and the department at large.
Colleen Clayton, a homicide detective in Exeter County, begins to question her instincts when a woman she wrongfully convicted of murder is released from prison after 10 years. When a young woman is mauled to death by dogs, Colleen and her partner Pruitt argue over their two different suspects. Meanwhile, Linda tries to get her life back together with her daughter, but finds that it's much harder than she anticipated. Linda and Colleen have their first encounter since her release.
Colleen's intuition pushes her to independently pursue a different suspect, and she's forced to drag Leland along with her. Pruitt continues to pursue Frank as the prime suspect despite Colleen's doubts. When another body is found, Pruitt and Colleen both agree that the two cases are connected, and someone is staging the bodies for a reason. Meanwhile, Linda has a tense encounter with Ben, a journalist interested in publishing her story who keeps looking into her case.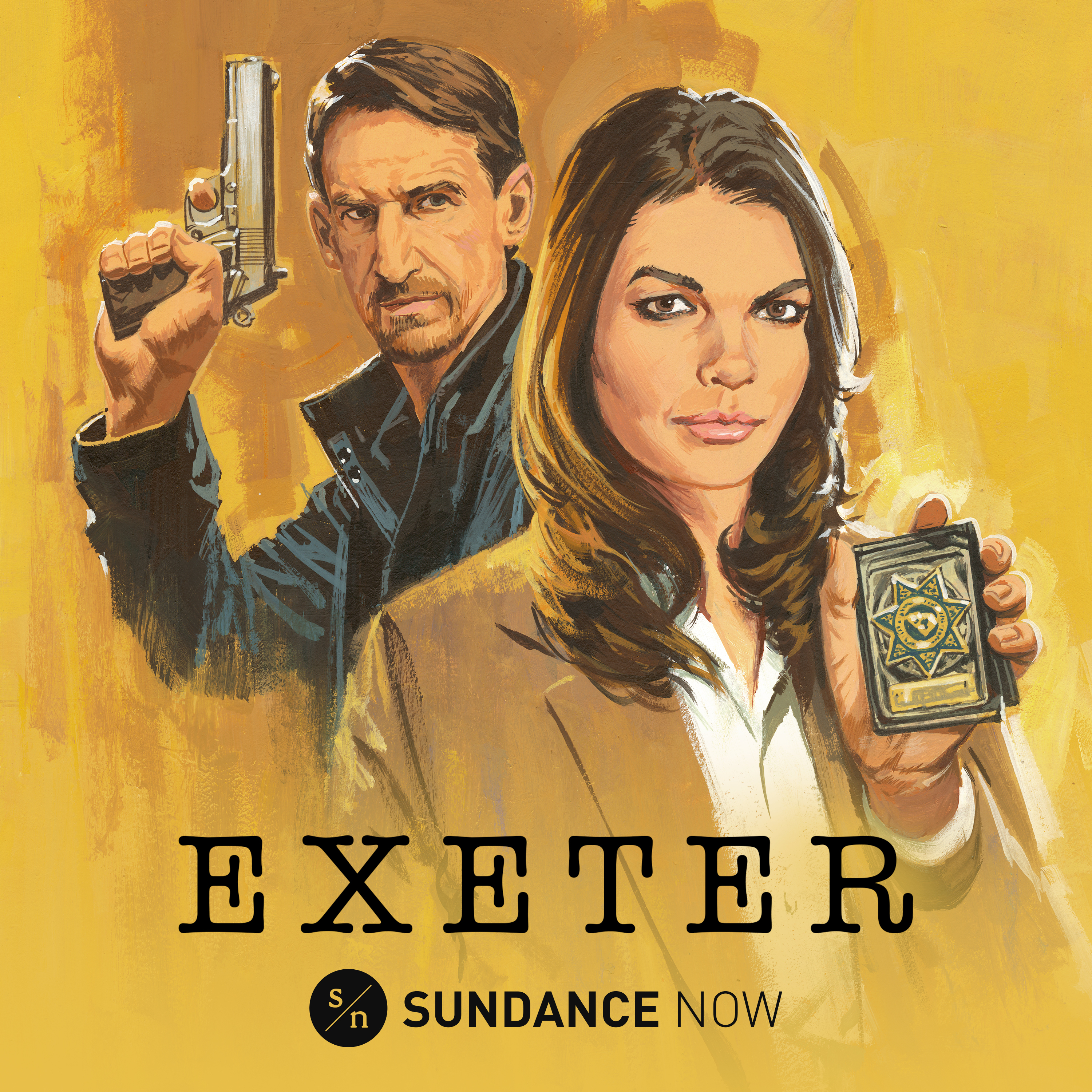 3. Mystery Man
2018-11-0827:01
2
With Frank on the run, Pruitt continues to build his case against him. Meanwhile, Colleen has Paul followed, eventually learning his connection to Dawn and what he is doing in Exeter. Pruitt and Colleen's relationship is further strained, as Colleen is certain that Frank isn't the murderer. Hitting the streets again alone, Colleen uncovers a new suspect. Elsewhere, Linda attempts again to connect with her daughter, who lashes out at Linda's evasiveness over what happened 10 years ago. Paul gets some unwelcome late night visitors.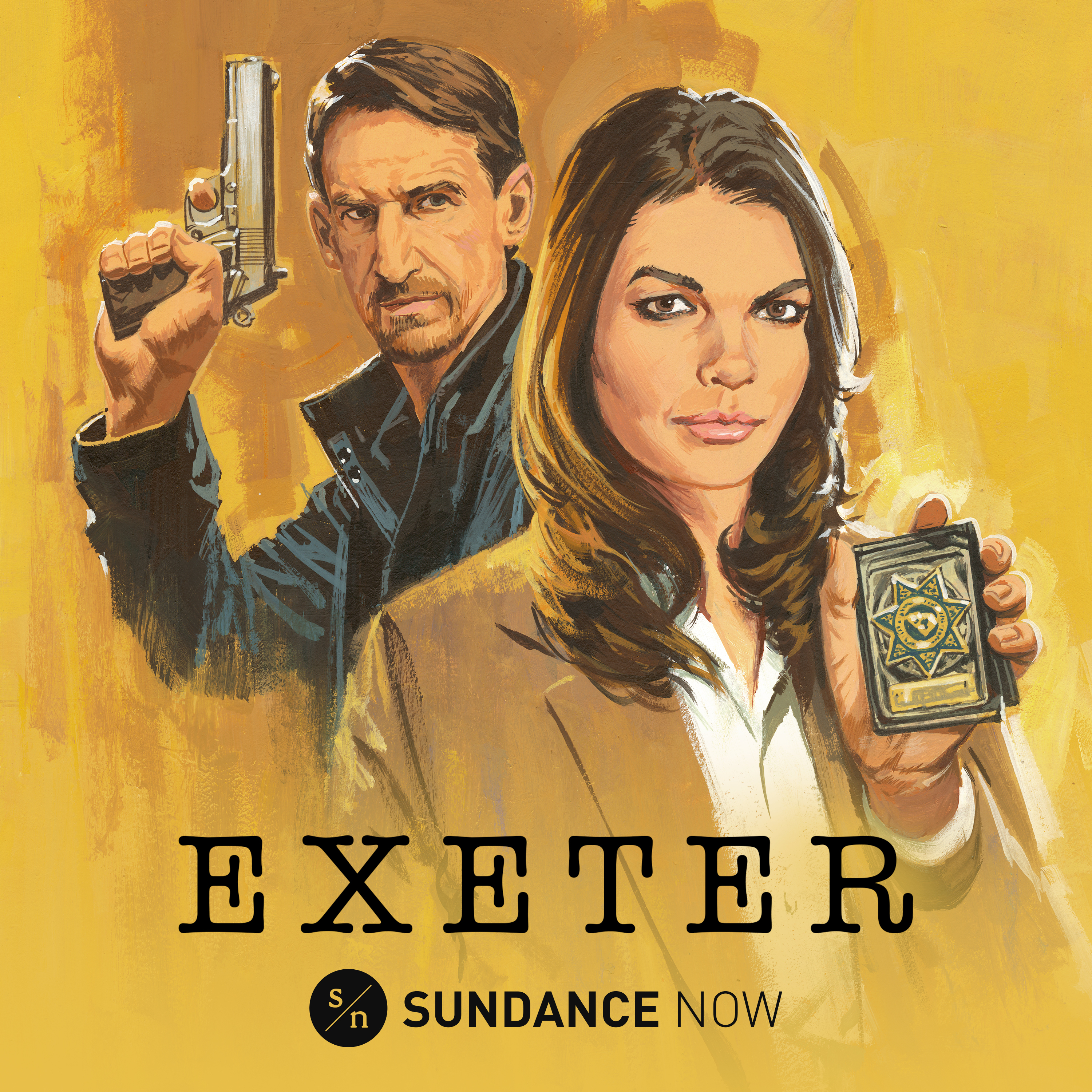 4. Absalom
2018-11-1538:15
3
Pruitt launches a full man-hunt for Frank which leads to his capture. While Colleen tries to identify her mystery suspect, she intervenes with Frank and lands in hot water with Woodruff. Colleen hits rock bottom when Paul's body is discovered--similarly staged to the others--leading to a dead end in her investigation. Meanwhile, Linda finally agrees to speak with Ben, and we learn the truth about why she confessed to her husband's murder, and the secrets that she's still keeping.
Colleen considers retirement in the wake of her brutal attack, leaning on Leland for support as she finally admits everything that she's been going through. Pruitt, finally admitting that he was wrong about Frank, turns to Deputy Travis to help him find the killer, using some unconventional local sources for information. Linda continues to push Becca further away when she refuses to admit the truth and come clean. When Pruitt & Travis finally catch Eunice there's a wrinkle, he says he'll only talk to Colleen.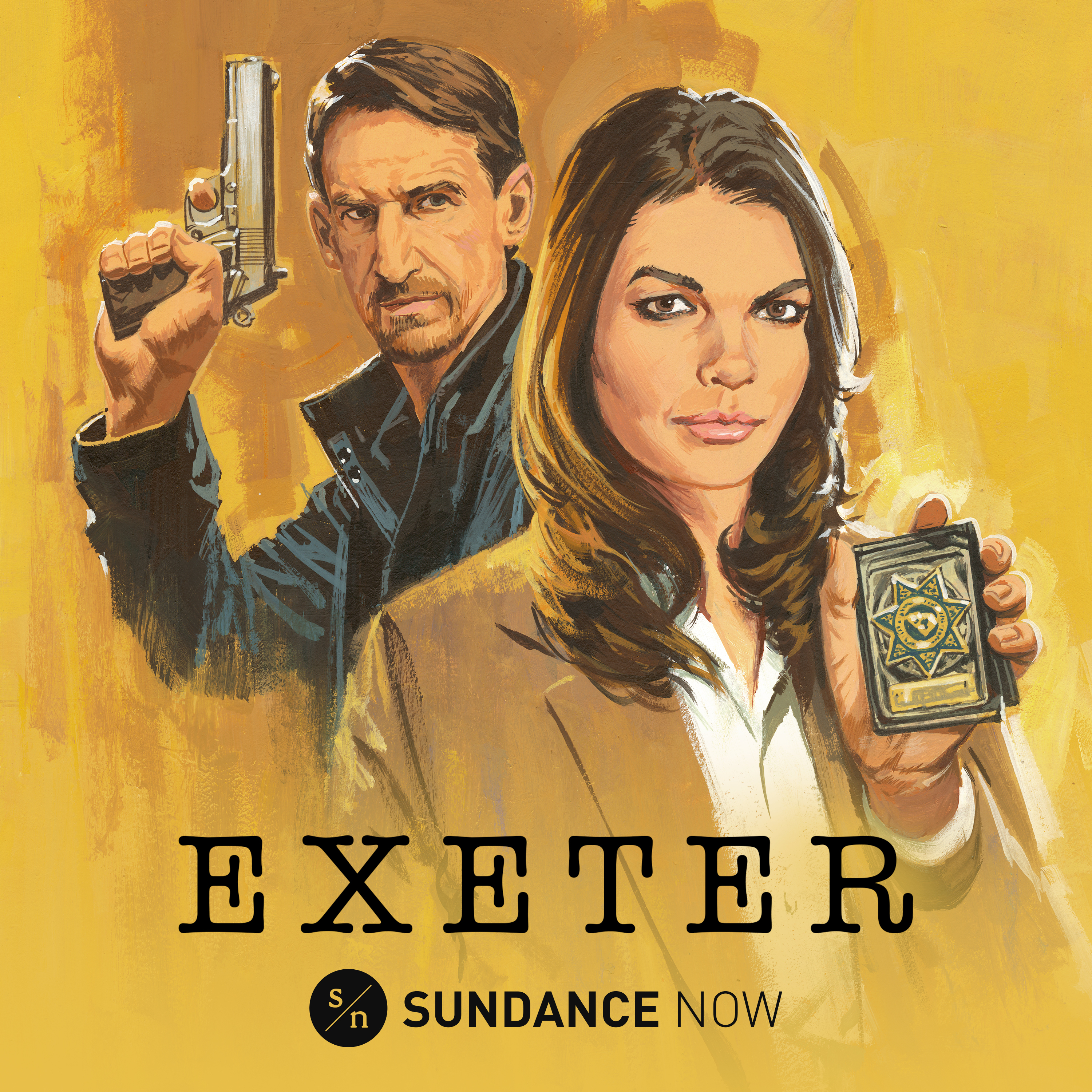 6. Damn Lies
2018-11-2940:35
3
Colleen is pulled back into the case when Eunice will only speak to her. During a haunting interrogation, Eunice reveals he had a partner, his cousin – and they've been killing for years. While Woodruff and Pruitt try to unravel the escalating confessions to determine what is true, Colleen is shocked to hear they may have been responsible for one of her cold cases with personal ties to Leland. Linda takes Becca back to her childhood home and finally comes clean, and they begin to heal.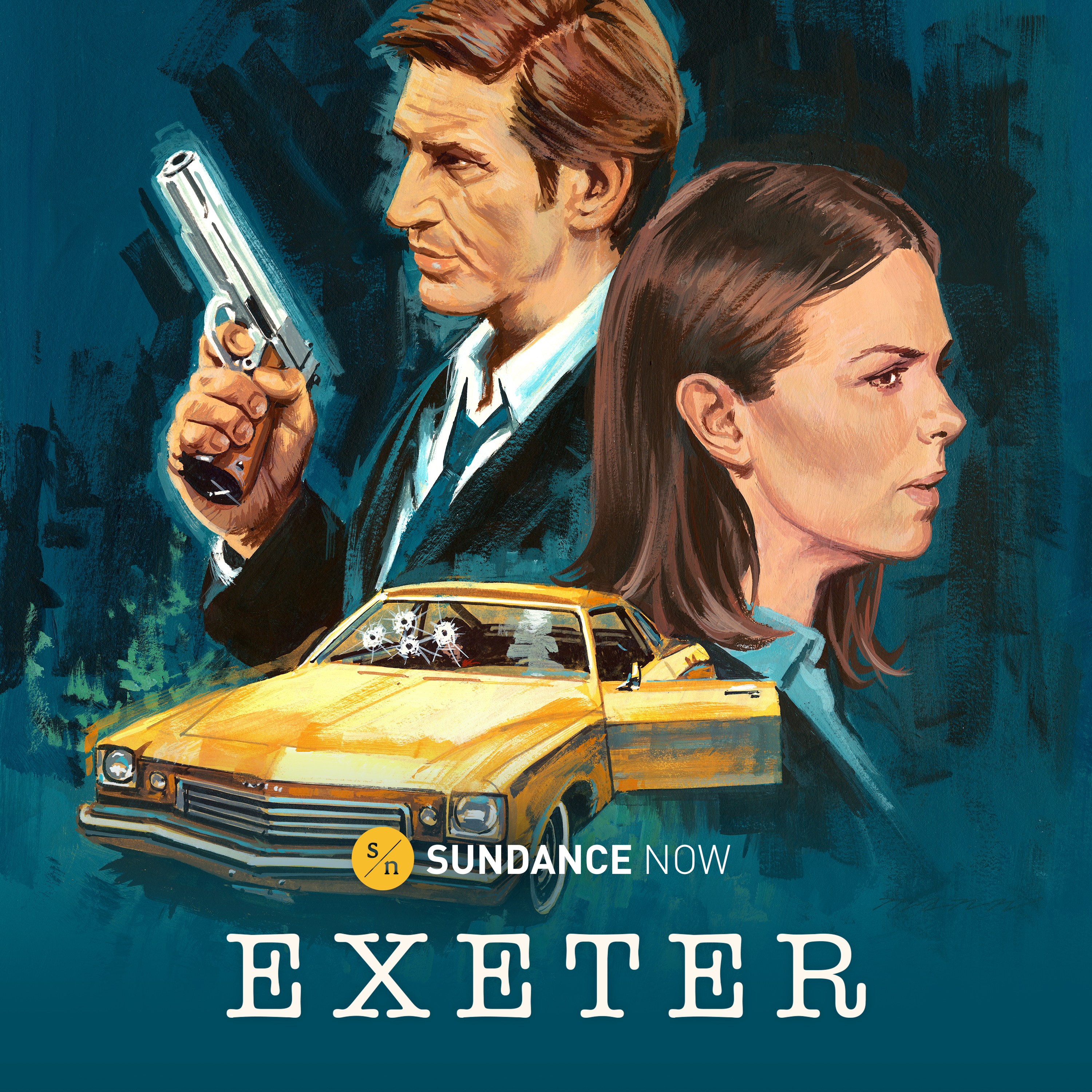 Exeter S2 Trailer
2019-04-3001:52
Picking up where season one left off, Detective Colleen Clayton (Jeanne Tripplehorn) and her partner Pruitt (Ray McKinnon) follow a trail of confessions that lead them back to Exeter's most infamous unsolved crime: The brutal murder of two teenage lovers. Colleen and Pruitt must fight to maintain order as their renewed investigation rips open 8 years' worth of old wounds in their small southern town.
Colleen and Pruitt are forced to reopen the infamous local cold case of Robin Wade and Billy Shipper, after learning that Riley and Eunice's confessions shed new light on the case. The detectives must tread lightly in order to keep their actions under wraps, discovering that the cousins know details of the murder that were not made public. Colleen worries about news getting out that they have re-opened the case, which has personal stakes for Leland, and must work quickly to verify the new leads. 
When Riley makes a daring escape, Travis makes a split second decision that has massive repercussions both personally and for the case. Colleen and Pruitt must make a deal with Eunice to gain a new lead in the case, and notify the families while trying to keep the investigation under wraps. Joan Schipper grows frustrated that Colleen isn't following her leads, while Pruitt studies the original 1987 case files and Colleen attempts to talk with Leland about Robin and Arthur.
As news of the investigation leaks to the community, Colleen and Pruitt must race to find their new lead, the mysterious Darryl Ballinger. Travis deals with the trauma of taking a life, and Leland visits Arthur, whose trauma has been reignited by the reopened case. At home, Pruitt struggles with his marriage and House Cat warns Colleen about the consequences of her actions. Meanwhile, Aaron frantically searches for Darryl, but is caught in the middle when a more dangerous foe finds him first.
Following the dramatic events of the Waffle House shootout, Colleen and Pruitt learn key information about the murder weapon from Darryl Ballinger, who also reveals that Aaron knows a lot more about the case than he initially let on. Meanwhile, Colleen and Pruitt learn that Arthur has not been honest about Robin's final night, which puts Colleen in a difficult situation with Leland. Joan, convinced that Aaron killed her son, makes a dangerous decision to take things into her own hands.
When Travis gets a tip on the murder weapon, Colleen and Pruitt are finally forced to do the one thing they have been trying to avoid, question Arthur about the night Robin died, to disastrous results when Leland ends up in the middle. Back home, Colleen feels the full weight of her actions as the conflict with Leland results in a devastating fight, leading Colleen to take shelter in the Pruitt home. Meanwhile, Joan enacts her plan to get justice for her son. 
Colleen feels responsible for Joan's actions, and they finally have a break in the case when Pruitt finds a surprising connection between Lucy and Aaron, leading them to believe that Lucy knows much more than they thought. When the warrant for the Wade house comes through, Colleen is forced to go up against Leland again, and the detectives discover the murder weapon in an unexpected location. Arthur continues to mentally spiral, while Lucy tries everything to get through to him.
The body count rises as the detectives discover what happened to Arthur, and Colleen questions whether Lucy is telling the truth after the facts don't add up. Meanwhile, Leland is devastated by the death of his friend, and vows to protect Lucy at all costs. Suspicious of Lucy, Colleen and Pruitt follow her and discover the real nature of Aaron & Lucy's relationship, and use that information to pressure Aaron into coming clean about what happened to Robin and Billy.
Aaron agrees to cooperate with the plan to act as bait and get a confession from the killer. However, the plan quickly goes off the rails, and Colleen scrambles to apprehend the culprit and Leland ends up in the crossfire. The full truth finally comes to light, and everyone in Exeter is left to grapple with the choices they've made. Coming home, Colleen and Leland try to mend their relationship and find some way back.
United States