Discover
Bosses Radio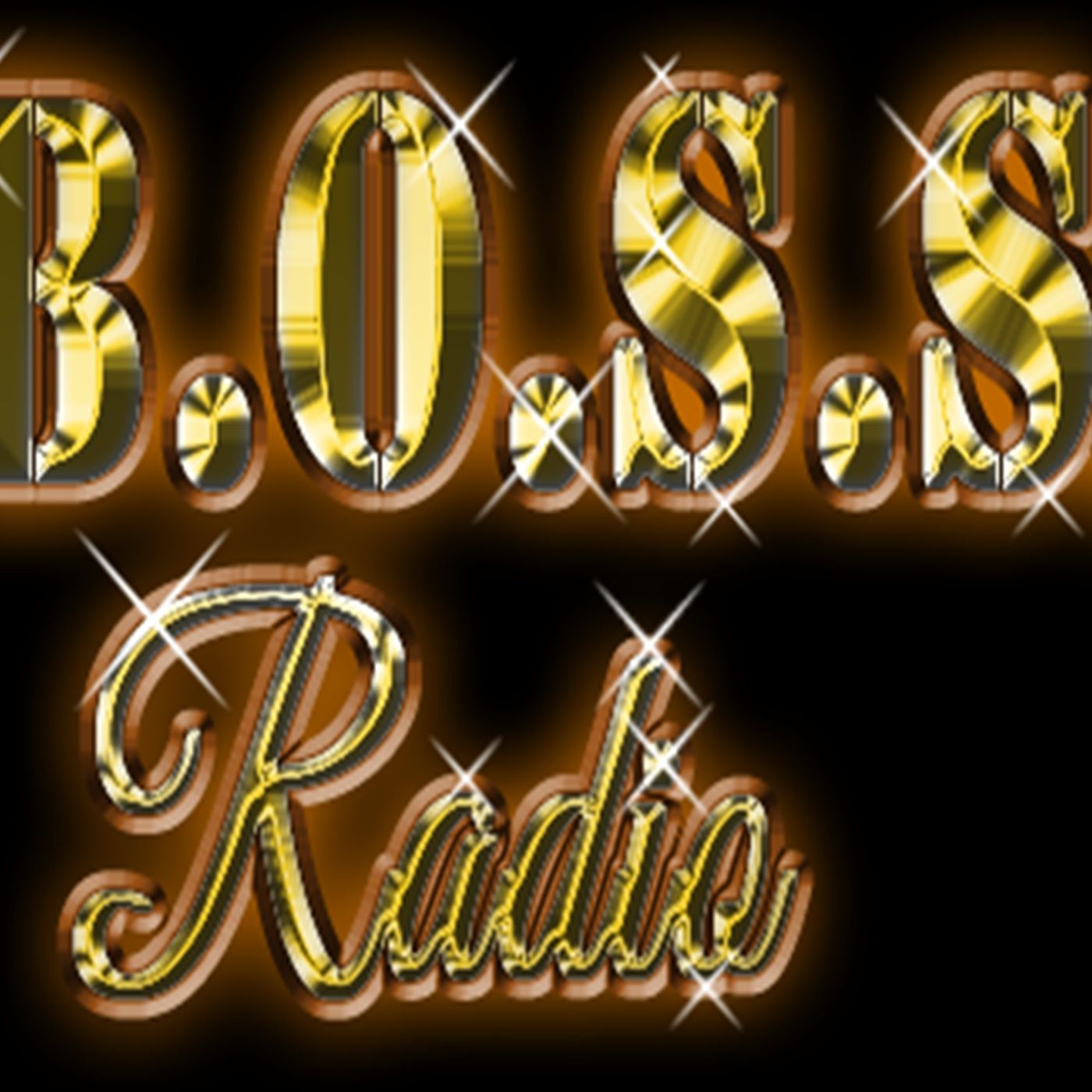 Claim Ownership
Bosses Radio
Author: B.O.S.S. Radio
Subscribed: 3
Played: 26
© Copyright B.O.S.S. Radio
Description
With all the watered down commercialized rap/hip hop/and RnB on the radio, Southside Bosses gives you a refreshing station where the only commercials are promotions from underground artists themselves. As the backbone of the music industry, these self made bosses brings you the undesired yet long awaiting change to the industry execs. So please support your local music and lets make it work...
New Music Destiny
2019-09-1601:13:03
Come listen to new mainstream music from Post Malone, Bigg Ken, Bonzilla300plus, Travis Scott, Wiz Khalifa, and more on New Music Monday B.O.S.S. Radio. We also talk about Nipsey Hussle's Estate being sued and a possible new Eminem Album. So Tune In Turn Up and Zone Out.www.sbcmovement.com
Tune In as we bring you the best in new music Angel Ft Payjae- He's Got Me Saying Special Request ft Rey T- Pack My Bags Gabby B- Till the sun turns up Journal- All A Do Sun Yats Sens- Ting Bu Dong T Sam (VOG)- Burn It RJMRLA Ft Young Thug-Time French Montana Ft City Girls- Wiggle It City Girls- Take Your Man Trey Songz- Big Ole Freak YFN Lucci Ft Yougeen Ace- Ride For Me Blue Face Ft. Offset- Bussdown Superstar Simmy- Live From Da 85 Reno Geno- Everything 550- Chokehold YFN Iucci- P O E T
Tonight, Connie Mora of Lofton & Lofton Records and Mr. E of The Southside Boss Connection, will be discussing the importance of songwriting and the benefits of being a songwriter vs a performer.
Tune in to check out all the new music from the underground to the Main Stream. Lil Chris Ft King Deazal- Real Real Gucci Man- Proud of You O Racks ft Don Q- Get it Migos- Stripper Bowl Master P Ft Jeezy- Gone Drumma Buy ft Junior- New Bitch Corin Gabriella- Recipe BlueFace Ft Rich The Kid- Daddy Tyga- Gotdamn YFN Lucci Ft Trey Songs-All Night Long 550- Choke Hold Kiki Iereland- Make You Say YFN Lucci ft Jeezy and T.I.- Trap Kevin Gates- Push It Snoop Dogg- I wanna Thank Me BloodShot216 ft Ray Jr.- Dirty Laundry
Catch all new music from your favorite artists Kevin Gates- Luv Bug Future- Please Tell Me Key Glock- Spazzing Out O Racks Ft Don Q- Get It Friday Night- Where The Cash At Tyga Ft Chris Brown, J Balvan- Haute Daniel Laurent- Outside Chris Brown Ft. Drake- No Guidance Gucci Mane Ft. Justin Bieber- Love through the computer Willie D ft. Gorgeous George- Single Mothers P Skills ft Don PerryOn and Juicy J- Find One DJ Kash ft YFN Lucci- Slow Whine Raja- One Night Only
Brand new music by Korean Sensation J. Lee
Talk show tonight with new music.
We Got New Music Ciara, Willie D, E Da Gutta Baby and More
Tonight we will have new music from Whiz Khalifa, ScHoolboy Q, Chris Brown Supaman Davinchi and more. We also will be catching up with the world of hip hop news frro these past fewe weeks. so tune in turn up and zone out. Whiz Khalifa ft Ty Dollar $ign- Bacc To Winning ScHoolboy Q- Crash Whoooa ft Egyptian Lover- Freak Song YFN Fat- Drip When I Wallk ScHoolboy Qft. Ty Dollar $ign and YG-  Lies Kevin Gates- Big Gangsta YR Butta- My Right Hand Noti Da Don- Getting To The Money Chris Brown ft. Nicki Minaj and G Eazy- Wobble Up SGD Vedoe ft. Insomniac Lambs- Can't Hold Me Down Supaman Davinchi- Dead Wrong FlyBoii Dada- Blow Plies ft. Kevin Gates and NBA Young Boy- Drip for sale Extravaganza DBlocc J Mac- My Whole Life Tyga- Goddamn Saweetie Ft. Quavo- Tip Toes
New mainstream from Kevin Gates, Plies, Lil Bra, and Maino, Mixed with the indie artist of the south CEO Prince, Supaman Davinchy, Arielle Lex and more on New Music Monday B.O.S.S. Radio D Blokk J Macc- My Whole Life Kevin Gates- Big Gangsta YR Butta- My Right Hand Mr. E Da Gutta Baby- Glory Notti Da Don- Getting To The Money CEO Prince- Jockin L Chris Brown Ft Nicki Minaj and G Eazy- Wobble Up Maino ft Macy Gray- All Again SGD Vedoe ft Insomniac Lambs- Can't Hold Me Down Arielle Lex Ft. Tru Story-On Da Road Supa Man Davinchy- Dead Wrong Fly Boii Dada- Blow Lil Bra- Rainy Dayz Tallie Cooper- Pull up Plies Ft Kevin Gates, NBA Young Boy- Drip 4 Sale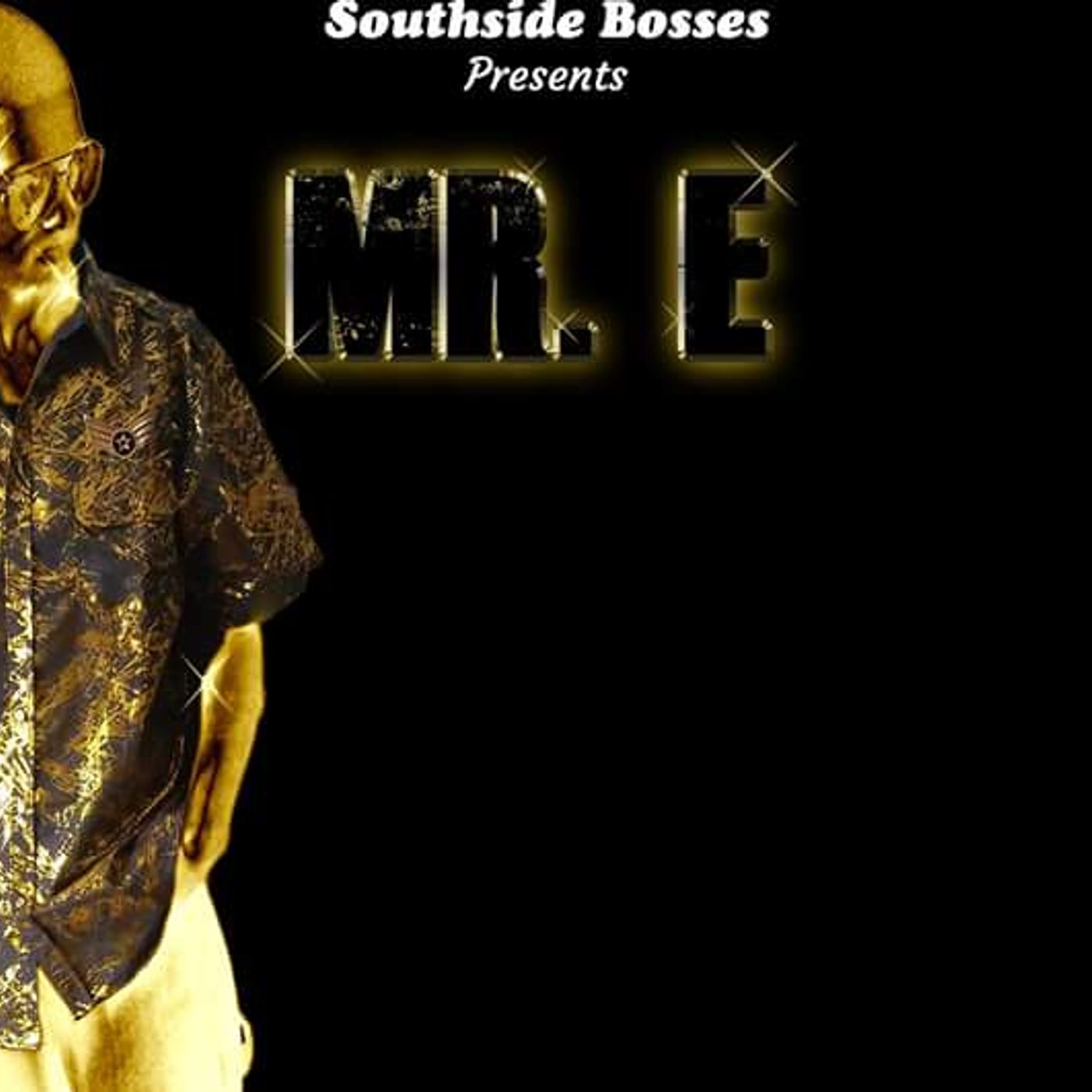 New track from Mr. E's Upcoming Mix cd
Lex Aerielle ft Tru Story OTR- On Da Road SupaMan Davinchy- Dead Wrong CEO Prince ft. Jhone Page and Notti Da Don NAV Ft Meek Mill- Tap Saweetie Ft Quavo-Tiptoes Rich The Kid, Offset, Big Sean- Two Cups ScHool Boy Q Ft. Travis Scott-Chopstix Tory Lanez Ft. Davido-Fall Remix Future- Be Encouraged Young Dolph, Juicy J Project Pat- By Mistake remix SupremeMuzic- No Tomorrow Gorgeous George ft. Cardi B- Baggs Yung Martez- In My Act Txny Warren- Aunty Xans House
B.O.S.S. Radio is back for this springs first New Music Monday. We have new music from all over and tonight is a very special show so tune in turn it up and zone out. Tory Lanez- Freaky SGD Vedoe ft Insomniac Lambs-Can't Hold Me Down Young Boy NBA ft PNB- Rock Scenes Dotcom ft Kurrency- Meet Up Uncle Murda ft Yung Dolph- Send That work Drumma Boy- Live On Bumpy Brown- Good Life LouGotCash- Thing For You Trap Beckham- Party N Bullshit Calicoe G, BG Knockout, and Starr Money- Boss Life FlyBoii- Dada Blow Ace- Down For 2 Chainz ft Travis Scott- Whip Trap Beckham ft Trina, Tokyo Jets, DJ Diggem- Hit It Kaio Kane ft Stunna 4 Vegas- Smoke 4 Free Jay Starr- Motion James Elizabeth ft. Snow Tha Product- Over Now DJ SNS ft. SNS- Da Lean AMO98- BADAF The Specialist- Musik chasing you NE-Yo Genesis
This New Music Monday, we take a glance at the mainstream with songs from Ace, Offset, Jay City, and more. www.Sbcmovement.com www.facebook.com/southsidebossconnection www.instagram.com/southsidebossconnection SweetHeart- Just Desserts Offset Ft J. Cole- How Did I Get Here Ace- Down For Jay City- Same Energy Offset ft. Cardi B- Clout Star Cavalli- I Go Half Deezy- To Late Erick Murphy ft. Tara- Drippin Sex Big Bob ft. Fya Da Flame- Comin For War Kym Hamilton- Shadow After Dark Phanuel- Im all alone Mr. Flava- Ask Bout Me Kapow -Irie Vibes Big Sauce ft. Prince Reese- Lets Fly Away E Da Gutta Baby- Let Me Know Angel Mecole- There's A Limit
Listen in as we jam BIT by SweetHeart here on B.O.S.S. RadioHello everyone!I am very excited and would like to share some news! If you like the album, please share an article about my client, Sweetheart! https://www.reverbnation.com/5031822/album/220510 Bit album released 1/29/2019Short Bio: Sweetheart was born to Michael & Susan Barros on October 29, 1995.Rapper & hiphop artist, Sweetheart packed houses & sold out performances in American theatre for over 14 years. At 16, Sweetheart debuted in National Film Rekon 7 Down with Dirk Benedict. She performed with SCAD Performance Ensemble, directed by Kevin Wallace. Andrew Lloyd Webber & Kevin Wallace produced with the RUG "No Matter What" which sold over 1 million copies. With Kevin Wallace, she recorded "Whistle Down the Wind" by Andrew Lloyd Webber, & an original Kevin Wallace composition of "Closer to Heaven," (Jonathan Harvey & Pet Shop Boys). She danced for Vincent Brosseau who studied with Paul Taylor's Dance School, Jose Limon, & Anna Sokolow.Sweetheart performed in two conservatories: Lucky Stiff (Dominique DuMonaco) by Steve Flaherty & Lynn Ahrens; & The Secret Garden (Rose). As Performer, Dance Captain, Theatre Technician, Costume Intern & Director, Sweetheart can & would still be as mesmerizing as the young star who performed the character Gertrude McFuzz when she was just 14. Sweetheart as Gertrude can be remembered by the way her very large belt over-powered the uncomfortable feeling that she felt. Sweetheart received 7 Summer Theatre School Awards. Accrediting her at the Grandstreet Theatre that & 8 years with the GST Summer Theater School in which she Performed, Assisted, Stage Managed, & when old enough to study "Directing Scenes" with Erin Ortman of NYU Tisch, Sweetheart was also Directing Alice in Wonderland while Assistant Teaching the camp. She trained with Craig Anton, (known for his role as Ricky Ullman's Dad in Disney's Phil of the Future,) studying Meisner's approach & Stanislavski's. Sweetheart has been awarded many Vocal Scholarships for vocal coaching. Directed by "Dr. Mike," Sweetheart recorded alongside award-winning Ambiance tour choir (MENC Northwest Division Convention pick, & MENC National Convention pick, plus 3 ACDA Northwest Division Convention invitations); releasing 3 mixtapes from this group.Sweetheart joined the Blowing Rock Stage Company Acting Interns, performing the role of Kim MacAfee in Bye Bye Birdie which received red line profits & was the "Best Selling Production in the History of the Blowing Rock Stage Company". A performing member of the Broadway Artist Alliance in New York City, Sweetheart studied with famous stars of Broadway today, including: Seth Rudetsky, former Radio Host on Serius Satellite Radio, also known for his "Deconstructs" Vlogs; & Kyle Dean Massey of 2010 Pulitzer Prize for Drama Award-Winning musical Next to Normal.Sweetheart is All-State Music Champion, achieving the highest score in the 7 categories of adjudication for her Count's page, Cherubino, performance of a solo aria for a Castrati, "Voi Che Sapete" from the Marriage of Figaro by Johannes Mozart.Sweetheart began her career as a professional singer when she was in third grade performing with tour group The Helena Youth Choir.Sweetheart is Montana's Junior Miss 2008; the program is now titled Distinguished Young Women, a scholarship program for girls in high school that encourages through leadership & the platform "Be Your Best Self".Sweetheart is Executive Producer of 5 released albums: Namesake (06/28/2011), Score (04/13/2013) (billed as a 'concept' album), Jam (09/13/2015), Form (08/23/2016), & Bit (01/29/2019). Her debut record was an original single titled "Represent" (03/16/2011). Sweetheart released 9 mixtapes including (dates are approx.): Aim High, Don't Look Down (03/20/2012); The RIP Monster (04/14/2012); Bale Money (April 24, 2013); Heart Note (12/20/2014), & Spread (03/28/2018). Sweetheart recorded multiple covers of note including: "Don't Rain on My Parade" (Funny Girl), & "Defying Gravity" (Wicked) --- licensed to Sweetheart by Greydog for legal distribution. Sweetheart released cover album for Youtube: Mom's Christmas Album.Sweetheart directs & creates music videos, & writes all her original lyrics. Sweetheart owns 100% of her brand: Heartz.She starred in 2 vlog Youtube series. She has modeled commercially. She licensed a song to Billy Stull (Universal EMI) in 2011. She was managed for a time by Dominic Gutierrez of Avermara Music who did some stuff for Lil Wayne. With Dom, she was commissioned to write 2 songs for Carly Rae Jepsen.Sweetheart will sign contracts on 3 songs in 2019 for Billy Stull's Four Carrot Publishing Label, to be used by major artists like Cardi B & Snoop Dogg. Sweetheart is published illustrator on Captain Derek's Dolphin Magic Boat, "a story Jana has lived firsthand as the firstmate..." available in Amazon or Barnes & Noble. She's award winning poet for the Stars in Our Hearts competition sponsored by Stephen Colbert. Sweetheart is twice awarded by the National Endowment for the Arts as a poet orator.Download link: https://we.tl/t-5aZbuIPPCs(Sweetheart Media Package/Kit 2019)—Mary GrantSweetheartOfficial.comSweetheartz.us@sweethearttherapper IG@emceesweetheart Twitterfacebook.com/janakbarros Verified
We need more political rappers, or at least rappers that are conscious enough to not be afraid to speak on the things that are not right with this society. so join Mr. E Da Guttababy and Boss of the Southside Bosses as he thanks Cardi B for voicing her opinion and not backing down. We also will touch on the R. Kelly fiasco and the recent Chris Brown Accusations. Julian Linen- Silk Purses Emaculant- Am I Lost 13irthMark- Force Cal Paradox- Fan Boy Th1rt3en- Remember Me Jah Myrahkle- On My Mind Indiginis- Jah Kingdom Come Kapow- Irie Vibes www.sbcmovement.com/p/revolutionary-hour.html
Catch all new underground rap, hip hop reggae and RnB here on B.O.S.S. Radio. Also want to discuss this R. Kelly fiasco and the supporters of child molestation. EMF Black- Secret Hymns Cameron Jay-All Summer Louder Saturn- Realies T-Cush- Black And Gold Bosshog Law- No Shyt C-Hii Wvtts- Zooda Shooda Kris Lee- Blockboy Luckyimm3- Turn The Lights On Jah Jah Yute- Rough Life Prince Dawit- Cup of Tea Mr. Flava- The One For Me Kazmatiq- Step Jazzlyn Soul- Stuck Klymaxx- Love Me Kay Soul- Know Me Sharrief Thomas-Im Original
Man 2019 is finally here. We welcome you all as we have been here for a while waiting for the rest of you. And while we were here Southside Bosses found some great underground Hip Hop, Rap, Reggae, and RnB. www.sbcmovement.com So don't forget to follow us at the website above as we roll out ayears worth of events ready to keep you engaged as two lovers the night before their wedding. Lets Get IT. C-Hii Wvtts-Run Up Kris Lee- Pilt Touch Lucky Imm3- Turn the lights on T-Cush- Right Moves EMF Black- Light Up (Hate On This) Cameron Jay- East Coast West Coast Jah Jah Yute - Rough Life Dawit- Times Hard Thorpido- Rasta Rude Boy Kay Soul- Green Street Sharief Thomas- Im Original Larayne-Move
Join us as we play new music from Lil Wayne, Lil Baby, IAMPOPULA, and more. And listen in as we point out some subtle knowledge in Kevin Gates newest song entitled "Dreka" after his wife. Hear it here on B.O S.S. Radio.
United States