Discover
Dark and Stormy Book Club
Dark and Stormy Book Club
Author: It was a Dark and Stormy Book
Subscribed: 89
Played: 960
© Copyright It was a Dark and Stormy Book
Description
We review mystery, thriller and true crime books. Three woman who love a good whodunnit. We feature author interviews and discuss anything new and noteworthy in the mystery genre. Come join us if you also enjoy reading about murder and mayhem. Let us help you find your next favorite author! Let the investigation begin.
The Last Tea Bowl Thief by Jonelle PatrickFor three hundred years, a stolen relic passes from one fortune-seeker to the next, indelibly altering the lives of those who possess it.In modern-day Tokyo, Robin Swann's life has sputtered to a stop. She's stuck in a dead-end job testing antiquities for an auction house, but her true love is poetry, not pottery. Her stalled dissertation sits on her laptop, unopened in months, and she has no one to confide in but her goldfish.On the other side of town, Nori Okuda sells rice bowls and tea cups to Tokyo restaurants, as her family has done for generations. But with her grandmother in the hospital, the family business is foundering. Nori knows if her luck doesn't change soon, she'll lose what little she has left.With nothing in common, Nori and Robin suddenly find their futures inextricably linked to an ancient, elusive tea bowl. Glimpses of the past set the stage as they hunt for the lost masterpiece, uncovering long-buried secrets in their wake. As they get closer to the truth—and the tea bowl—the women must choose between seizing their dreams or righting the terrible wrong that has poisoned its legacy for centuries.Jonelle Patrick is the author of five novels set in Japan, and has been writing about Japanese culture and travel since she first moved to Tokyo in 2003. In addition to The Last Tea Bowl Thief and the Only In Tokyo mystery series, she produces the monthly newsletter Japanagram, and blogs at Only In Japan and on her travel site, The Tokyo Guide I Wish I'd Had.She also teaches at writing workshops, appears as a panelist at Thrillerfest, and was the keynote speaker at the Arrow Rock Writing Workshop.She's a graduate of Stanford University and the Sendagaya Japanese Language Institute, she's also a member of the Mystery Writers of America, International Thriller Writers, and Sisters in Crime. She divides her time between Tokyo and San Francisco.Author website: https://jonellepatrick.comOnly In Japan blog: http://jonellepatrick.meMonthly newsletter: https://japanagram.meFacebook: JonellePatrickAuthorTwitter: @jonellepatrickInstagram: @jonellepatrick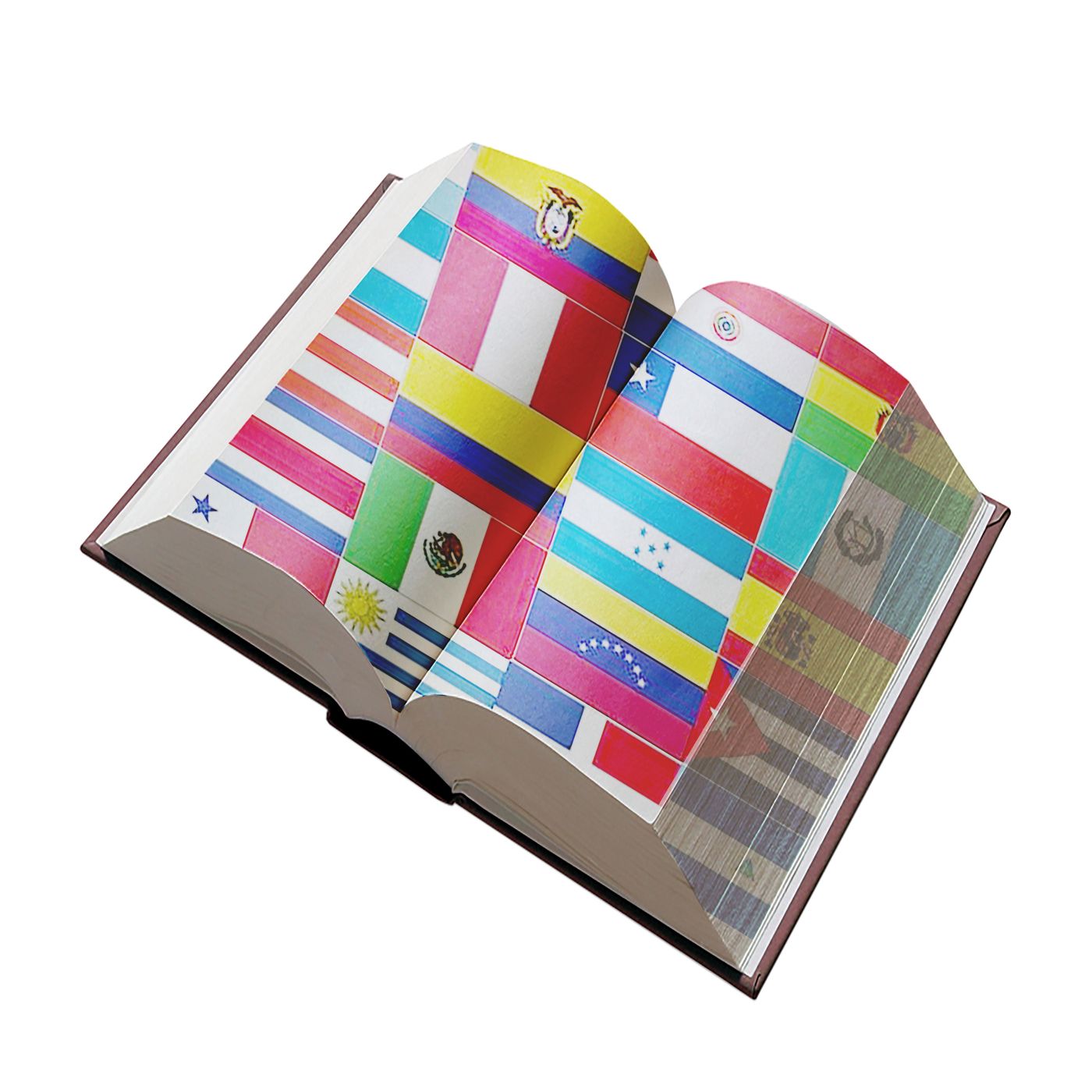 In honor of Cinco de Mayo we highlight 3 Hispanic mystery authors.Mexican Gothicby Silvia Moreno-GarciaThe Secret in Their Eyesby Eduardo SacheriThe North Face of the Heart(Trilogía del Baztán #0)by Dolores Redondo, Michael Meigs (Translator)
Death on Ocean Boulevard - The call came on the morning of July 13, 2011, from the historic Spreckels Mansion, a lavish beachfront property in Coronado, California, owned by pharmaceutical tycoon and multimillionaire Jonah Shacknai. When authorities arrived, they found the naked body of Jonah's girlfriend, Rebecca Zahau, gagged, her ankles tied and her wrists bound behind her. Jonah's brother, Adam, claimed to have found Rebecca hanging by a rope from the second-floor balcony. On a bedroom door in black paint were the cryptic words: SHE SAVED HIM CAN YOU SAVE HER.Was this scrawled message a suicide note or a killer's taunt? Rebecca's death came two days after Jonah's six-year-old son, Max, took a devastating fall while in Rebecca's care. Authorities deemed Rebecca's death a suicide resulting from her guilt. But who would stage either a suicide or a murder in such a bizarre, elaborate way?Award-winning investigative journalist Caitlin Rother weaves stunning new details into a personal yet objective examination of the sensational case. She explores its many layers-including the civil suit in which a jury found Adam Shacknai responsible for Rebecca's death, and the San Diego County Sheriff's Department bombshell decision to reconfirm its original findings. As compelling as it is troubling, this controversial real-life mystery is a classic American tragedy that evokes the same haunting fascination as the JonBenet Ramsey and O.J. Simpson cases.New York Times bestselling author Caitlin Rother has written or co-authored 14 books, ranging from narrative non-fiction crime to mystery and memoir. Her newest book is DEATH ON OCEAN BOULEVARD: Inside the Coronado Mansion Case (April 27, 2021). Her backlist includes HUNTING CHARLES MANSON; SECRETS, LIES, AND SHOELACES; LOVE GONE WRONG; DEAD RECKONING; THEN NO ONE CAN HAVE HER; I'LL TAKE CARE OF YOU; NAKED ADDICTION; POISONED LOVE; BODY PARTS; TWISTED TRIANGLE; LOST GIRLS; WHERE HOPE BEGINS and MY LIFE, DELETED. A Pulitzer Prize nominee, Rother worked as an investigative reporter at daily newspapers for 19 years before quitting the news biz in 2006 to write books full-time. Her journalism has been published in Cosmopolitan, the Los Angeles Times, The San Diego Union-Tribune, the Chicago Tribune, The Washington Post, The Boston Globe and The Daily Beast. She has done more than 200 appearances as a crime commentator on TV, radio and podcasts, ranging from "20/20," "People Magazine Investigates," "Nancy Grace," and "Crime Watch Daily," to shows on HLN, Oxygen Network, Investigation Discovery, C-SPAN, XM Radio and PBS affiliates. She also works as a writing-research-promotions coach and consultant.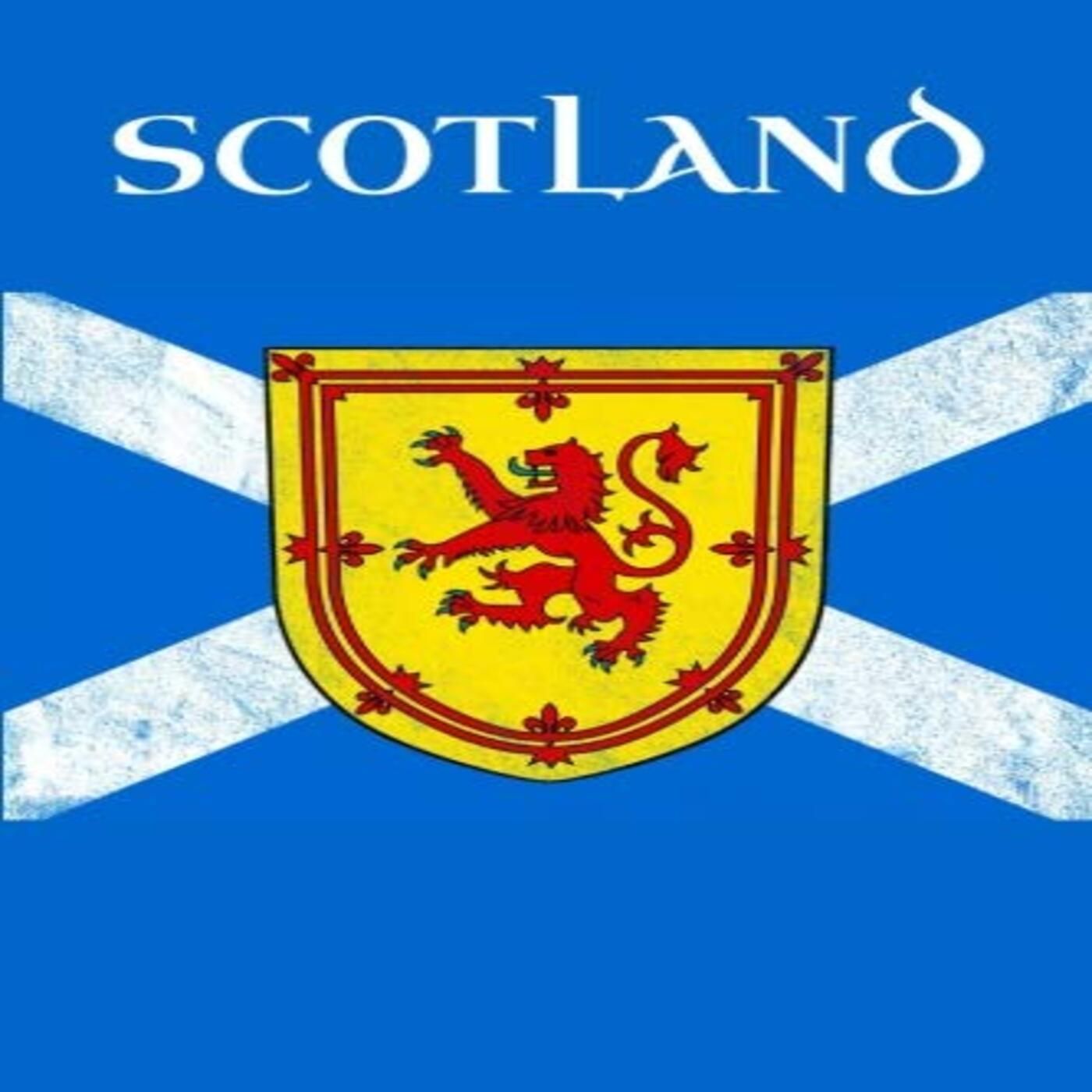 In honor of Tartan Day we bring you three Scottish mystery writers to check out.Murder in a Scottish Shire (A Scottish Shire Mystery #1)by Traci Hall Known as the Brighton of the North, Nairn is both a charming Scottish town and a popular seaside resort—but to Paislee Shaw, it's simply home—unfortunately to a murderer . . . For a twenty-eight-year-old single mum, Paislee has knit together a sensible life for herself, her ten-year-old son Brody, and Wallace, their black Scottish terrier. Having inherited a knack for knitting from her dear departed grandmother, Paislee also owns a specialty sweater shop called Cashmere Crush, where devoted local crafters gather weekly for her Knit and Sip. Lately, though, Paislee feels as if her life is unraveling. She's been served an eviction notice, and her estranged and homeless grandfather has just been brought to her door by a disconcertingly handsome detective named Mack Zeffer. As if all that wasn't enough, Paislee discovers a young woman who she recently rehired to help in the shop dead in her flat, possibly from an overdose of her heart medicine. But as details of the death and the woman's life begin to raise suspicions for Detective Inspector Zeffer, it's Paislee who must untangle a murderous yarn . . .A Song for the Dark Times (Inspector Rebus #23)by Ian Rankin "He's gone…" When his daughter Samantha calls in the dead of night, John Rebus knows it's not good news. Her husband has been missing for two days. Rebus fears the worst – and knows from his lifetime in the police that his daughter will be the prime suspect. He wasn't the best father – the job always came first – but now his daughter needs him more than ever. But is he going as a father or a detective? As he leaves at dawn to drive to the windswept coast – and a small town with big secrets – he wonders whether this might be the first time in his life where the truth is the one thing he doesn't want to find.and last but not leastM.C. BEATON has won international acclaim for her bestselling Hamish Macbeth and Agatha Raisin mysteries. She is also the author of over 100 romance titles and a series of romantic suspense, The Edwardian Mystery Series. Sadly She passed away early last year.Hamish Macbeth is the eldest of seven siblings and has three brothers and three sisters. His parents are crofters and as the eldest son, Hamish is expected to contribute to his family's income. He lives in Lochdubh's police station and keeps some sheep and chickens and grows some vegetables. He is occasionally guilty of poaching a salmon, sometimes for himself, but often as a gift or bribe for others.M.C. BEATON has won international acclaim for her bestselling Hamish Macbeth and Agatha Raisin mysteries. She is also the author of over 100 romance titles and a series of romantic suspense, The Edwardian Mystery Series. Sadly She passed away early last year.Hamish has a reputation for laziness. He loves the town of Lochdubh (meaning 'black lake' (loch) in Gaelic and pronounced Lokh-DOO) and is content and at peace with his life and lacks ambition. Of great concern to Hamish and his fellow villagers is the threat of possible closure of Lochdubh's police station,[1][2] something his superior and archenemy, Chief Inspector Blair, would like to see. Hamish avoids promotion, occasionally even deliberately destroying attempts to give him recognition for his accomplishments. His position as "local bobby," sees him sometimes left out of official investigations and he must often work outside official channels, as the detectives from neighbouring Strathbane CID do not appreciate his help. Despite this, it is Hamish's natural "Highland curiosity" and local knowledge and intuition that combine to solve crimes.Early in the series, Hamish has an on-again, off-again romance with Priscilla Halburton-Smythe, the daughter of a wealthy local landowner. The romance ultimately ends in a broken engagement because of her sexual coldness; thereafter, his luck with women, including Elspeth Grant, a reporter with whom he has a relationship, continues to be poor. Hamish is very attached to his pets, first his dog Towser, then in later books his dog Lugs (Scots for "ears") and a "domesticated" wildcat named Sonsie (Scots for "cheeky").Hamish is tall and thin. He has hazel eyes and long eyelashes and fiery red hair.
They're Goneby E.A. Barres (Pseudonym), E.A. Aymar Two women's husbands are murdered on the same night in the same way--and their investigation uncovers a terrifying connection.Two men from vastly different backgrounds are murdered one after another on the same night, in the same fashion with two bullet wounds: one in the head, another in the heart. The two slayings sends their wives on a desperate search for answers--and a desperate attempt to save their families' lives.Grief takes a heavy toll on northern Virginia freelance editor Deb Linh Thomas when she learns of her husband's murder. And utter dismay sets in when, just a week after the funeral, she discovers that he had been the subject of an FBI investigation after withdrawing a large sum of money from their shared accounts.Elsewhere, Baltimore bartender Cessy Castillo is less bereft when her abusive husband, ex-cop Hector Ramirez, is killed. But it turns out that he was deep in hock--and now Cessy's expected to pay up.Deb and the FBI agent assigned to her case start digging into her husband's murder and learn that he had been the target of criminals. As Deb and Cessy join forces to learn the truth, their investigation reveals an ever-darker web of clues, but if they're not careful, they may just end up like their husbands.Anthony Award-nominated E.A. Aymar's most recent thriller, THEY'RE GONE, was published in 2020 under his pseudonym E.A. Barres. THEY'RE GONE received high praise from a variety of popular trade reviews, including Publishers Weekly, Buzzfeed, a starred review from Kirkus, the Washington City Paper, and many more.Prior to that, his 2019 thriller, THE UNREPENTANT, received similar critical enthusiasm ("Gut-wrenching...Readers who appreciate depth of character alongside gritty nonstop action will be rewarded." - Publishers Weekly) and was a finalist for numerous awards, including the Foreword Indies, the Readers Favorites, the Next Gin Indie, and the Anthony for Best Paperback. It also reached the top of the sales charts and was an Amazon bestseller.His other thrillers include the novels-in-stories THE NIGHT OF THE FLOOD and THE SWAMP KILLERS (in both, he served as co-editor and contributor).His column, "Decisions and Revisions," appears monthly in the Washington Independent Review of Books. He is a former member of the national board of the International Thriller Writers and, for years, was the managing editor of The Thrill Begins, an online resource for debut and aspiring writers. He is also an active member of Crime Writers of Color, the Mystery Writers of America and Sisters in Crime. He also runs the Noir at the Bar series for Washington, D.C., and has hosted and spoken at a variety of crime fiction, writing, and publishing events nationwide.He was born in Panama and now lives and writes in, and generally about, the D.C./MD/VA triangle.
Water Memory (Aubrey Sentro #1)A fast-paced, page-turning thriller that contemplates the consequences of motherhood, memory, and crime as a commodity.Black ops specialist Aubrey Sentro may be one concussion away from death. But when pirates seize the cargo ship she's on, she must decide whether to risk her life to save her fellow passengers.Sentro's training takes over, and she's able to elude her captors, leaving bodies in her wake. But her problems are just getting started. Her memory lapses are getting more frequent, symptoms of serial-concussion syndrome.As she plays a deadly game of cat and mouse with the pirates, she pushes herself to survive by focusing on thoughts of her children. She's never told them what she really does for a living, and now she might not get the chance.While her memories make her vulnerable, motherhood makes her dangerous. Daniel Pyne wanders restlessly between prose fiction and screenwriting. He is the author of Twentynine Palms A Hole in the Ground Owned by a Liar, Fifty Mice, Catalina Eddy, and his latest work, Water Memory. Among Pyne's film credits are Backstabbing For Beginners, the remake of The Manchurian Candidate, Pacific Heights, Any Given Sunday and Fracture. Pyne's television work spans from the seminal hipster cop show Miami Vice to Amazon TV's longest running drama, Bosch. Pyne has a BA from Stanford University, where he toiled in economics but studied writing under Stegner fellows Chuck Kinder and John L"heureux; he has an MFA from UCLA's Graduate School of Film, where he taught a seminar in screenwriting for a couple of decades. Born in Chicago, raised in Colorado, Pyne lives in Los Angeles and Santa Fe with his wife, rescue dog Luna, and an extremely sullen box turtle his grown children left in their wake.
To help celebrate the Woman's History Month. We feature four fiction books that include real woman of history.The Alice Networkby Kate Quinn Published June 6th 2017 by William Morrow PaperbacksThe Diabolical Bones (Brontë Sisters Mystery #2)by Bella Ellis Published February 16th 2021 by Berkley Books (first published October 8th 2020) A Knife in the Fog (Margaret Harkness and Arthur Conan Doyle #1)by Bradley Harper Published October 2nd 2018 by Seventh Street BooksDear Miss Kopp (Kopp Sisters #6)by Amy Stewart Published January 12th 2021 by Houghton Mifflin Harcourt
Justice TomorrowWho lynched Henry Johnson? Young investigators Madeline Sterling and Socractes Gray head a team sent to a Georgia town in 1965 to learn who lynched the son of a local civil rights leader. Sterling doesn't have her head on straight from her last assignment. And Gray knows pretty little Crossville, Georgia is no place for her or the handsom rookie she's training to be a detective for the civil rights group, Justice Tomorrow. The town's seething with rage. Both Black and white commuinities are lashing out a the wrong enemy. Sterling and Gray suspect someone is using prejudice, murder, arson, and feuds dating back to the Civil War to hide larceny on a grand scale. But it's hard to think when they're fighting a forbidden attraction. Suddenly, their lives are in danger and time is running out for the investigators. Sterling and Gray must unravel a hundred-year-old murder to get justice for Henry Johnson--and somehow get out alive.Meet Socrates Gray...1961Socrates Gray knew they would come at him sometime during his time at Yale University. He'd endured plenty of racial slights and slurs in his three years on the New Haven campus, but he always expected a physical attack that left him bruised and bloodied. Or dead.Still, it surprised him when two white men stepped from the shadows of the trees and blocked his path from the apartment he shared with his younger brother. His eyes swept the park-like area warming in the spring afternoon sun. Empty. As he knew it would be. The men had planned the assault.The taller and younger of the two men, had a hand—the one carrying his weapon no doubt—behind his back. The men didn't hide their faces, which meant they came to kill so he couldn't identify them. Not that the New Haven, Connecticut police would really try to find to those who killed or brutalized a black student."Socrates Gray?" The older man asked. His green eyes seemed to sparkle in the sun. He was much shorter than his companion or Gray. His shoulders squared, his lips pursed, and he appeared like a butler announcing dinner rather than an assassin.Gray had learned to be wary of appearances. Some of the most proper, preppy-looking Yalies had peppered him with insults and threats."Gray. Call me Gray." His weight shifting to his back foot."I'm Arthur Woolworth. Might we have a word?" His hand swept to a nearby park bench."I'm late. . ." Gray gathered his breath. For the first time he noticed they both wore suits. And the taller man's hands were empty. No weapons. "I-I'm late for class.""It won't take long, I promise. We have an extraordinary offer for you to consider," said Woolworth. "If you say no, you can continue on to class—or we will drive you if you wish.""W-what—What kind of offer?"Woolworth nodded to his companion and the taller man stepped aside, out of earshot. His eyes, however, scanned the area as though an assault was imminent."Please, can we sit. I'm not as young as I used to be and the blasted sun isn't as warm as I'd hoped." Before he sat, Woolworth flipped back his dark wool coat, reached into his hip pocket, and took out a billfold. He flipped through the contents a moment, then founded a picture to hand Gray.The photo had white rippled edges like older Kodak pictures and there was no writing on the back. When Gray turned it over, he gasped."I see you recognize two of the people in the picture," Woolworth said.Gray sat on the bench. The Eiffel Tower in Paris filled the grainy background of the photo. Six, no eight, young people laughed at the camera. Two of them were his parents. Another was the younger version of the man in front of him."Your mother was so fair skinned she passed for white in Paris," Woolworth said. "She thought it was funny. She actually made a game of it when we were around Americans. Florence—your mother—was daring. What she endured and the horrible stories she told...""She was a wonderful storyteller. My father, brother and I loved to hear her spin a yarn." Gray stared at the photo, felt his eyes burn."Well, we were, all of us, idealists, philosophers, painters, and writers who would change the world with our vision. Back then we felt invincible. And we had plans. Your father came late to our gang of adventurers. Your mother met him—.""In a French café opposite the Sorbonne where he was a student," Gray finished."As the war clouds gathered, all of us went home. First one, then another. They followed their dream of educating young Negroes in the South, hoping the South would become, well, as free and accepting as Paris. I went to war then followed dreams of a practical nature.You may recognize others in the picture as wealthy, influential people now. One is very well connected in government." For a moment Woolworth studied his bony hands popping with blue veins. "I still paint a little.""You knew them." Gray couldn't believe his luck. Someone who could actually speak of his parents, what they were like, how they moved, who they loved.Woolworth nodded. "For what it's worth, even then I tried to talk them out of returning to the South after the war. Nothing changed there, even for men like your father who fought Hitler in the same trenches as whites. They were…they were warriors. I am sorry for you and your brother. I never knew of your existence until later. Much later.""We moved in with my aunt and kept our heads down. She tried to turn us into God-fearing Christians, who forgave our enemies." Gray swallowed hard. "Too much to forgive."Jackie Ross FlaumBorn and raised in Ashland, Kentucky, I began my professional career as a reporter for The Hartford Courant in Connecticut. More fun than anything! I won a Sigma Delta Chi prize for editorial writing – and met my future husband, David, there. After David became a business reporter we moved our little poodle Tucky and daughters Stephanie and Becky to Memphis. That's where my new career in public relations, marketing, and executive speech writing began. In Memphis, I wrote something different every week: speeches, magazine or newspaper stories, ad copy, even books. I did things like:Executive speeches for Federal Express A nationally syndicated newspaper column as a ghost-writerA prize-winning national marketing plan for a local travel agencyCopy for an on-line city guide that won an Addy awardA Memphis magazine story on women in a Tennessee prisonParts of AJ's Tax Court (St. Luke's Press) and Sex, Drugs, Rock and Roll (Professional Counselor Books). Finally, I abandoned fact for fiction. I entered an unfinished novel and won the 21st annual River City Romance Writers Duel on the Delta for romantic suspense. "One in Ten Thousand," alas, remains unfinished. And I won the June short story then came in second in the six-month contests at Short Story Land. I'm about to release the first novel. Hang on. Outside writing and my family (I now have five grandchildren) my real passion is working to improve the lives of children.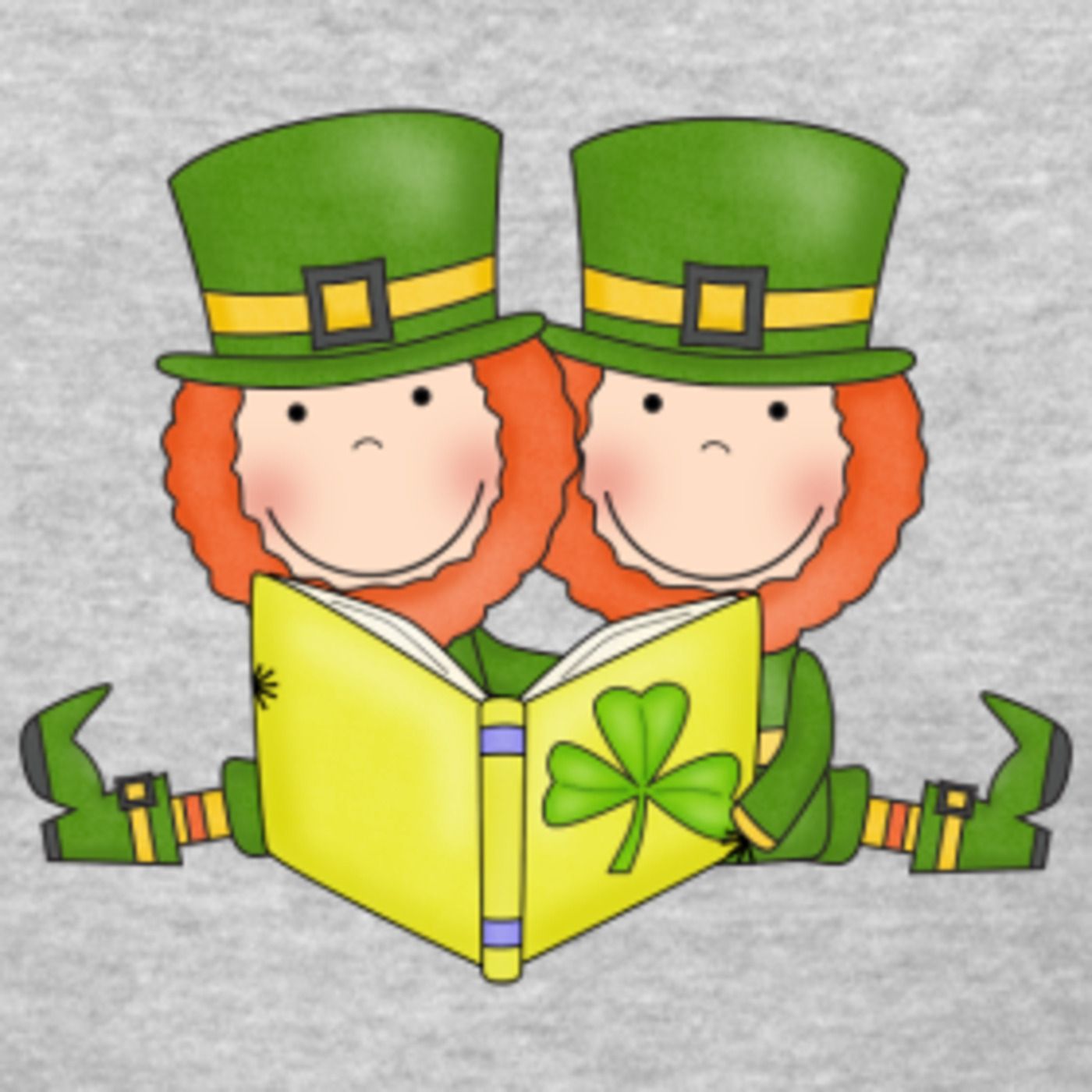 May you have the luck of the Irish after you discover these Irish mystery authors.Murder in Connemara(Home to Ireland Mystery #2)by Carlene O'Connor The Killer in Me(Frankie Sheehan #2)by Olivia KiernanA Keeperby Graham Norton
Anne's publishing career began with The Cater Street Hangman. Published in 1979, this was the first book in the series to feature the Victorian policeman Thomas Pitt and his well-born wife Charlotte. This is arguably the longest sustained crime series by a living writer. Murder on the Serpentine is the latest (32nd) in the series. She has now started a series featuring their son Daniel, beginning with 21 Days (2017).In 1990, Anne started a second series of detective novels with The Face of a Stranger. These are set about 35 years before and features the private detective William Monk and volatile nurse Hester Latterly. The most recent of these (24th in the series) is Dark Tide Rising.Anne won an Edgar award in 2000 with her short story "Heroes". The main character in the story features in an ambitious five-book series set during the First World War, which were published between 2003 and 2007. Anne is now working on more titles in the Pitt and Monk series, both of which are under option.None of her books has ever been out of print, and they have received critical acclaim and huge popular success: over 26 million books are in print world-wide. Her books have appeared on bestseller lists in a number of foreign countries, where she has also had excellent reviews. Her books regularly appear in the New York Times bestseller list, and have also been bestsellers in France, Germany and Canada. The Times selected her as one of the "100 Masters of Crime", and in 2015 she was awarded the Premio de Honor Aragón Negro.Moving into a different area, Anne has responded to requests for workshops and teaching by producing her first 'how to write' instructional DVD "Put Your Heart On The Page: An Introduction To Writing" and her much-loved tote bags which also carry that slogan. Both items are now available to buy direct from her website. "Developing Your Characters" is the third instalment in Anne's instructional films.
Jennifer Dornbush is a screenwriter, author, international speaker and forensic specialist. As she says, "I grew up around death."The television or movie screen is the closest most people will ever come to witnessing the forensic world. But Jennifer was raised in it. As the daughter of a small town medical examiner whose office was in their home. There were body parts in the fridge. She investigated her first fatality, an airplane crash, when she was 8 years old. Picking up pieces of skull with her father who simply saw it as an anatomy lesson. The first of many coroner lessons she experienced over two decades.After exploring journalism and high school teaching, Jennifer turned seriously to screenwriting where she began to connect her coroner world to her writing. She sought out a degree at the Forensic Science Academy in Los Angeles to gain more forensic training and earned a unique kinship with LA's top CSIs, fingerprint specialists, DNA scientists and detectives.To share her love of forensics with the writing world, she authored the top selling non-fiction authoritative book, Forensic Speak, used by not only by show-runners and writers, but also crime investigators and law enforcement.She created an Amazon top-selling mystery novel series, The Coroner's Daughter. The first book in the series, The Coroner, released in 2018. The second in the series, Secret Remains, released January 2020. She is developing the series for TV.She wrote the theatrically released film and novel, God Bless the Broken Road (2018). She has developed a TV crime drama series with Echo Lake and Hoplite Entertainment. Also she adapted a popular YA novel to script and sold a children's show.As a forensic consultant, she is frequently asked to consult with TV writers on shows such as: Bull, Conviction, Hawaii Five-O, Leverage, Suits and Rectify. She teaches screenwriting and mentors aspiring writers.Jennifer is a member of the Writers' Guild of America, Sisters in Crime, Mystery Writers of America and FBI Citizen's Academy Alumni.And she has a great sense of gallows humor.July 1989, in a sleepy Michigan town, high school grad, Nina Laramie, heads out with her friends and is never seen alive again. Months later, her skeleton is found near a remote party spot in the forest.The ME determines Nina has been brutally raped and bludgeoned to death. Fear and anger ripple through this tight knit community when the case goes cold.Thirty years later, Riley St. James, a Detroit PD assigned to Nina's case, is determined to get her first big cold case win despite having a similar past to the victim. Relying on her investigative prowess and gut instinct, Riley tracks down a witness, who saw Nina Laramie's murder. But as the truth comes to light, Riley must face the killers who want their secret to stay in the Hole in the Woods.Based on the 1989 true-life murder case of Shannon Siders for Newaygo County, Michigan. After the case went dormant, a Michigan cold case team formed in 2011and uncovered new evidence that enabled them to arrest, try, and convict the killers, who were sent to prison for Shannon's murder in 2015
We each chose an author we wanted to highlight.What You Don't Know by Bianca Sloane From the author of "Killing Me Softly" comes a terrifying thriller that will make you think twice before you open the front door…It's Saturday morning. April Fool's Day to be exact. Malcolm Gilbert is on his way to play golf. His wife, Blair, is headed to the hair salon.That's the plan anyway.Then the doorbell rings.And their nightmare begins.For the next forty-eight hours, the Gilberts are at the mercy of sadists who unleash a seemingly unending campaign of terror against them.But the question isn't who would attack the Gilberts.The question is why . . .The next time your doorbell rings, will you answer it?A Glimmer of Death by Valerie Wilson Wesley .In the first of a thrilling new series, one woman's extraordinary psychic gift plunges her already-troubled present into chaos--and puts her future in someone's deadly sights...Until now, Odessa Jones' inherited ability to read emotions and foretell danger has protected her. But second sight didn't warn her she would soon be a widow--and about to lose her home and the catering business she's worked so hard to build. The only things keeping Dessa going are her love for baking and her sometimes-mellow cat, Juniper. Unfortunately, putting her life back together means taking a gig at an all-kinds-of-shady real estate firm run by volatile owner Charlie Risko...Until Charlie is brutally killed--and Dessa's bullied co-worker is arrested for murder. Dessa can't be sure who's guilty. But it doesn't take a psychic to discover that everyone from Charlie's much-abused staff to his long-suffering younger wife had multiple reasons to want him dead. And as Dessa follows a trail of lies through blackmail, dead-end clues, and corruption, she needs to see the truth fast--or a killer will bury her deep down with it.Trouble Is What I Do (Leonid McGill #6) by Walter MosleyLeonid McGill's spent a lifetime building up his reputation in the New York investigative scene. His seemingly infallible instinct and inside knowledge of the crime world make him the ideal man to help when Phillip Worry comes knocking.Phillip "Catfish" Worry is a 92-year-old Mississippi bluesman who needs Leonid's help with a simple task: deliver a letter revealing the black lineage of a wealthy heiress and her corrupt father. Unsurprisingly, the opportunity to do a simple favor while shocking the prevailing elite is too much for Leonid to resist.But when a famed and feared assassin puts a hit on Catfish, Leonid has no choice but to confront the ghost of his own felonious past. Working to protect his client and his own family, Leonid must reach the heiress on the eve of her wedding before her powerful father kills those who hold their family's secret.Joined by a team of young and tough aspiring investigators, Leonid must gain the trust of wary socialites, outsmart vengeful thugs, and, above all, serve the truth -- no matter the cost.
This is a continuation of our conversation with Dr. Mark Aldridge. In this one hear all about Christies abilities to cement characters and We discuss her top ten list of all her books in 1972.
Dr Mark Aldridge is a senior lecturer at Solent University, Southampton. He was awarded his PhD at the University of Southampton in 2009, and previously wrote the definitive book about the film and television adaptations of Agatha Christie's work, Agatha Christie on Screen, which was published by Palgrave Macmillan in 2016. Originally from Devon, he now lives in Hampshire with his partner, James.Hercule Poirot has had a near-permanent presence in the public eye ever since the 1920 publication of The Mysterious Affair at Styles. The detective who solves diabolical crimes using his "little grey cells" has enamored audiences not only in the original novels, short stories, and plays, but also across radio, television, and movies.From Agatha Christie's earliest conceptions and publication history, to forays on the stage and screen, the story of Poirot is as fascinating as it is enduring. Mark Aldridge tells this story decade-by-decade, exploring and analyzing Poirot's many and often wildly different appearances, following the detective to present day when he is enjoying a worldwide renaissance. Packed with original research, never-before-published correspondence, and images from the Agatha Christie archives, Agatha Christie's Poirot will delight fans of Hercule Poirot and mystery lovers alike.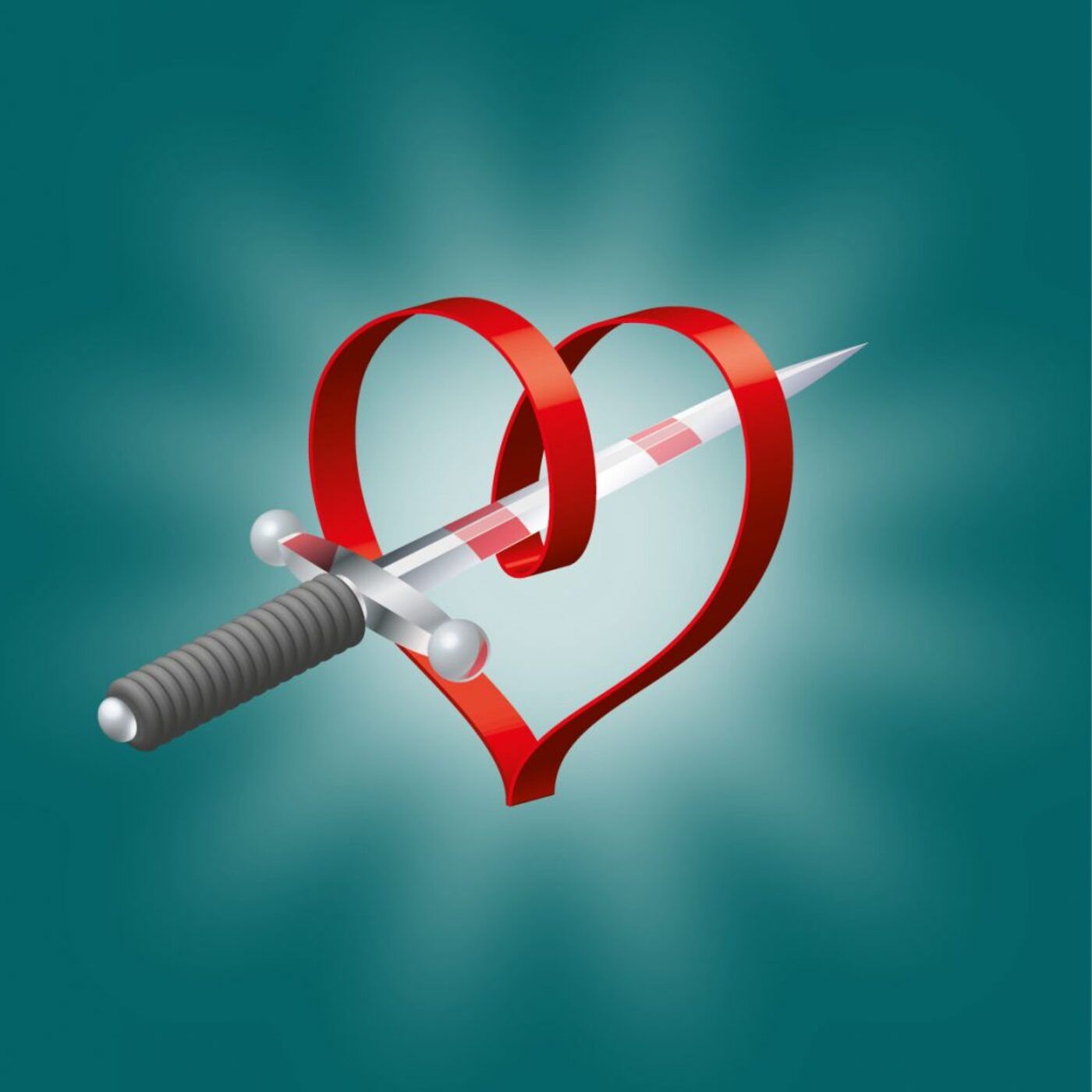 SPECIAL ROMANTIC SUSPENSE EPISODEColleen Coble - https://colleencoble.com/TWO REASONS TO RUN- #2 in the Pelican Harbor SeriesSandra Brown - https://sandrabrown.net/THICK AS THIEVESEllen Hart- http://www.ellenhart.com/A WHISPER OF BONES #25 Jane Lawless series
New York Times bestseller author, Ellery Adams, has written over thirty novels and can't imagine spending a day away from the keyboard. Ms. Adams, a Native New Yorker, has had a lifelong love affair with stories, food, rescue animals, and large bodies of water. When not working on her next novel, she bakes, gardens, spoils her three cats, and wastes far too much time on Pinterest. She lives with her husband and two children (aka the Trolls) in central North Carolina.Ink and Shadows - Nora Pennington is known for her window displays, and as Halloween approaches, she decides to showcase fictional heroines like Roald Dahl's Matilda and Madeline Miller's Circe. A family-values group disapproves of the magical themes, though, and wastes no time launching a modern-day witch hunt. Suddenly, former friends and customers are targeting not only Nora and Miracle Books, but a new shopkeeper, Celeste, who's been selling CBD oil products.Nora and her friends in the Secret, Book, and Scone Society are doing their best to put an end to the strife--but then someone puts an end to a life. Though the death is declared an accident, the ruling can't explain the old book page covered with strange symbols and disturbing drawings left under Nora's doormat, a postcard from an anonymous stalker, or multiple cases of vandalism.The only hope is that Nora can be a heroine herself and lead the Secret, Book, and Scone Society in a successful investigation--before more bodies turn up and the secrets from Celeste's past come back to haunt them all . . .
We hope you enjoy our full book review of The Devil and the Dark Water by Stuart TurtonStuart lives in London with his amazing wife and daughter. He drinks lots of tea.What else?​When he left university he went travelling for three months and stayed away for five years. Every time his parents asked when he'd be back he told them next week, and meant it.Stuart is not to be trusted. In the nicest possible way.He's got a degree in English and Philosophy, which makes him excellent at arguing and terrible at choosing degrees.Having trained for no particular career, he has dabbled in most of them. He stocked shelves in a Darwin bookshop, taught English in Shanghai, worked for a technology magazine in London, wrote travel articles in Dubai, and now he's a freelance journalist. None of this was planned, he just kept getting lost on his way to other places.He likes a chat. He likes books. He likes people who write books and people who read books. He doesn't know how to write a biography, so should probably stop before he tells you about his dreams or something. It was lovely to meet you, though.Stuart's debut novel is called The Seven Deaths of Evelyn Hardcastle in the UK and The 7 1/2 Deaths of Evelyn Hardcastle in the US. They're the same book. Don't fret.The Devil and the Dark Waterby Stuart Turton A murder on the high seas. A detective duo. A demon who may or may not exist.It's 1634 and Samuel Pipps, the world's greatest detective, is being transported to Amsterdam to be executed for a crime he may, or may not, have committed. Travelling with him is his loyal bodyguard, Arent Hayes, who is determined to prove his friend innocent.But no sooner are they out to sea than devilry begins to blight the voyage. A twice-dead leper stalks the decks. Strange symbols appear on the sails. Livestock is slaughtered.And then three passengers are marked for death, including Samuel.Could a demon be responsible for their misfortunes?With Pipps imprisoned, only Arent can solve a mystery that connects every passenger onboard. A mystery that stretches back into their past and now threatens to sink the ship, killing everybody on board.The breathtaking new novel from Stuart Turton, author of the The 7 1/2 Deaths of Evelyn Hardcastle, winner of the Costa Best First Novel Award.
The books we discuss on this episode are:Death, Diamonds, and Deception (A Gilded Age Mystery #5)by Rosemary SimpsonAll the Devils Are Here (Chief Inspector Armand Gamache #16)by Louise Penny Never Look Back (Criminal Profiler #5)by Mary BurtonA Pretty Deceit (Verity Kent #4)by Anna Lee HuberCrooked River (Pendergast #19)by Douglas Preston, Lincoln Child
Edwin is the Edgar- and Agatha-award nominated author of Little Comfort, The Missing Ones, and Watch Her. He was born in Duxbury, Massachusetts, and spent most of his childhood obsessing over The Famous Five, Agatha Christie, and somehow finding a way into C.S. Lewis's wardrobe. His parents were fond of taking his sister and him on month-long family camping trips across the U.S. and Canada, and one of his best memories is of finishing a copy of The Seven Dials Mystery while the rest of the family visited Mount Rushmore. Growing up when VHS tapes were new meant that watching Alien, Jaws, The Shining, or Halloween whenever he wanted seemed luxurious, and still does today. Like Hester Thursby, he watched these movies – and others like them – a lot. After attending Wesleyan University and graduating with a B.A. in American Studies, he headed west to San Francisco for the dotcom boom. Later, he returned to Boston, earned an MFA from Emerson College, and switched gears to work in educational publishing. He served as the vice president and editorial director for Bedford/St. Martin's, a division of Macmillan Learning for many years before turning to writing full time.He lives in Roslindale, Massachusetts with his partner Michael and his favorite reviewer, their lab Edith Ann, who likes his first drafts enough to eat them. A lot of people helped him create this series, and he is a big believer in paying forward. Don't be a stranger. WATCH HER While attending a gala at Prescott University's lavish new campus, Hester Thursby and fellow guest, Detective Angela White, are called to the home of the college's owners, Tucker and Jennifer Matson. Jennifer claims that someone broke into Pinebank, their secluded mansion on the banks of Jamaica Pond. The more Hester and Angela investigate, the less they believe Jennifer's story, leaving Hester to wonder why she would lie. When Hester is asked by the college's general manager to locate some missing alumni, she employs her research skills on the family and their for-profit university. Between financial transgressions, a long-ago tragedy, and rumors of infidelity, it's clear that the Matsons aren't immune to scandal or mishap. But when one of the missing students turns up dead, the mystery takes on new urgency. Hester is edging closer to the truth, but as a decades-old secret collides with new lies, a killer grows more determined to keep the past buried with the dead...
We hope you enjoy one of our all time favorite episodes of this past year. We will return next week with fresh content. HAPPY NEW YEAR. Here's to a year of great mysteries!!!18 Tiny Deaths: The Untold Story of Frances Glessner Lee and the Invention of Modern Forensics by Bruce GoldfarbThe story of the Gilded Age Chicago heiress who revolutionized forensic death investigation. As the mother of forensic science, Frances Glessner Lee is the reason why homicide detectives are a thing. She is responsible for the popularity of forensic science in television shows and pop culture. Long overlooked in the history books, this extremely detailed and thoroughly researched biography will at long last tell the story of the life and contributions of this pioneering woman.
United States