Claim Ownership
Author:
Subscribed: 0
Played: 0
Description
Do you have a reliable roadmap for optimizing care during a crisis? On MedAxiom HeartTalk, host Melanie Lawson speaks with guests Elizabeth Perpetua, DNP, ACNP-BC, FACC, Kimberly Guibone, DNP, ACNP-BC, FACC, Martina Kelly Speight, MSN, FNP-BC, and Joan Michaels, RN, MSN, CPHQ. They share insights from their PEARLS paper – a blueprint for structural heart programs to optimize care and improve outcomes while facing profound obstacles.Guest Bios:Elizabeth Perpetua, DNP, ACNP-BC, FACC: Founder of Empath Health Services and faculty at University of Washington in Seattle – Dr. Perpetua led the efforts and development of the PEARLS paper and the first published study describing the Structural Heart Coordinator role and Coordination in the U.S. She is a Doctor of Nursing Practice with 15 years of experience in structural heart program development and research. She was the Director of the structural heart programs at Swedish Medical Center and University of Washington before starting her work in consulting and education. Dr. Perpetua has trained thousands of nurses, physicians, and administrators in structural heart disease.Kimberly Guibone, DNP, ACNP-BC, FACC: Structural Heart Clinical Program Manager at Beth Israel Deaconess Medical Center in Boston. Dr. Guibone brings extensive experience as a Doctor of Nursing Practice and the first valve coordinator of her structural heart program. She has contributed to multiple research papers helping to define the role of the valve center coordinator.Martina Kelly Speight, MSN, FNP-BC: Board-certified Nurse Practitioner in the Structural Heart Program at Stanford Health Care in California. Martina established her role on the Stanford multidisciplinary heart team in 2008 where she coordinated research efforts and greatly contributed to program development. In her role as Nurse Practitioner, Martina Speight has become a clinical expert in the care and management of patients undergoing treatment for Valvular Heart Disease. She is passionate about leading efforts that improve program outcomes, efficiencies, and patient experiences. Martina has contributed to multiple publications and speaks nationally about Heart Valve Disease and Structural Heart Program development.Joan Michaels, RN, MSN, CPHQ: Director of Cardiac Registries for the American College of Cardiology in D.C. Joan brings more than 30 years of experience in cardiology as a registered nurse and expertise overseeing the STS/ACC TVT Registry.
With misinformation running rampant in this new digital age, providing accurate information to our patients is more important than ever. On MedAxiom HeartTalk, host Melanie Lawson speaks with Samantha Avery, DO, Thabet Alsheikh, MD and Kevin Mair, MBA who have implemented innovative strategies prioritizing patient education in their clinical programs. They discuss the benefits of both community and one-on-one approaches and steps your organization can take to apply this within your own care teams.
This MedAxiom HeartTalk explores recent TVT Registry data on racial and socioeconomic disparities in structural heart programs, such as TAVR. Host Melanie Lawson talks with Wayne Batchelor, MD, Inova Health, Kimberly Guibone, DNP, Beth Israel Deaconess Medical Center, and Joan Michaels, RN, of the American College of Cardiology. They examine some possible reasons for these disparities and a few strategies CV programs can use to bridge this gap.Guest Bios:Kimberly Guibone, DNP, ACNP- BC, FACCDr. Guibone is the Structural Heart Clinical Program Manager at Beth Israel Deaconess Medical Center in Boston, MA and has led the Structural Heart program there since its inception and early clinical trials. She did her graduate work at Georgetown University in Washington, DC and completed her doctoral studies in Nurse Executive Leadership at Simmons University in Boston, MA. She is currently a member of the ACC/STS TVT Registry Steering Committee and the ACC Lifelong Learning Oversight Committee. Her areas of interest include enhancement of the advanced practitioner role, disparities in healthcare, development of the heart team, and clinician burnout.Joan Michaels, RN, MSN, CPHQ, AACCMs. Michaels is Director of Cardiac Registries for the American College of Cardiology. She has been with the ACC for more than 13 years and is the Program Manager for the STS/ACC TVT Registry. Ms. Michaels is a registered nurse with extensive experience working in the cardiovascular area. Prior to working at ACC, she held several management positions at Inova Fairfax Hospital in Falls Church, Va. Most recently, she was the Director of the NIH Cath Lab at Suburban Hospital in Bethesda, Maryland. Ms. Michaels received her BSN from the University of Pennsylvania, Philadelphia, Pennsylvania and her MSN from The Catholic University of America, Washington, DC.Wayne Batchelor, MD, MHS, FSCAI Born in Kingston, Jamaica, West Indies, Dr. Batchelor grew up in Kingston, Ontario, Canada, where he graduated class valedictorian from Frontenac Secondary High School. In 1990, he received a Bachelor of Arts and Medical Degree from Queen's University in Kingston, Ontario, Canada and was the recipient of the Dr. and Mrs. Sydney P. Schiff Medal in Surgery and the Nathan E. Berry Prize in Urology. He furthered his post-graduate medicine training by completing a Comprehensive Internal Medicine Residency and Fellowship in Adult Cardiology at the University of Toronto (UOT), where he received the University of Toronto Sopman Award for Clinical Excellence and Human Compassion. Upon completing a Cardiology Fellowship at the UOT, he was awarded a National Research Fellowship from the Heart and Stroke Foundation of Canada, which took him to Duke University, where he received a Master's of Health Science Degree and completed a 3-year Research Fellowship at the Duke University Clinical Research Institute under the supervision of Professor Robert Califf (incoming FDA Commissioner). During this time, he also completed an Advanced Fellowship in Interventional Cardiology. Thereafter, Dr. Batchelor returned to Toronto, where he served as an Assistant Professor of Medicine, Interventional Cardiologist and Clinician Investigator in the Department of Medicine at the University of Toronto (St. Michael's Hospital). In 2002, he moved to the US and was hired by Southern Medical Group, PA, in Tallahassee, Florida. There, he co-founded the Tallahassee Research Institute (TRI), a broad-based independent cardiovascular clinical research institute, which rapidly grew to be the most active research program in Florida's Panhandle. He joined the Medical Faculty at the Florida State University College of Medicine and was promoted to Adjunct Associate Professor of Medicine. In Tallahassee, Florida, he held numerous Executive Leadership positions, including Chair of the Tallahassee Memorial Healthcare Medical Staff Executive Committee (2009-2010), President of Southern Medical Group, PA, President of TRI, and served on the Tallahassee Memorial Healthcare Board of Trustees. He currently holds numerous leadership positions within national and international cardiology organizations, including Chair of the American College of Cardiology's (ACC) Interventional Sectional Leadership Council, Program Committee Member for the 2021 ACC/World Congress of Cardiology Scientific Sessions, Member of the Scientific Program Committee of the Transcatheter Cardiovascular Therapeutics (TCT) Meeting and active Member of the NCDR STS/TVT Registry's Steering Committee. He also currently serves as President of the Duke University Cardiovascular Cooperative Society (DUCCS) and is past President of the South Atlantic Cardiovascular Society (SACS). Dr. Batchelor was instrumental in developing one of the most advanced and innovative interventional cardiology and structural heart programs in Florida and was the first physician in the region to perform transradial percutaneous coronary intervention (PCI). In 2011, Dr. Batchelor led North Florida's first Structural Heart Program and soon thereafter performed the region's first transcatheter mitral valve repair and transcatheter aortic valve replacement (TAVR) procedures. For over 15 years, he provided the region's primary clinical leadership and research within interventional cardiology. Dr. Batchelor has published over 140 original abstracts/manuscripts, multiple book chapters and has given hundreds of invited lectures. He has overseen and/or participated in over 170 clinical trials, including being Principal Investigator in over 75. He also founded the Florida Institute for Medical Education (FIME), a corporation focusing on educating interventional cardiologists on new innovative procedures and promoting research. He has served on several international clinical trial steering committees and was the National Co-Principal Investigator for the PLATINUM DIVERSITY study, which is the first to prospectively evaluate clinical outcomes and socioeconomic status in minorities and women after contemporary coronary stent procedures in 52 sites across the United States. In March 2017, Dr. Batchelor was recognized by his physician peers in North Florida as the Capital Medical Society's Outstanding Physician of the Year. In 2019, Dr. Batchelor was hired by the Inova Health System in Falls Church, Virginia, to serve as the Director of Interventional Cardiology, Directory of Interventional Cardiology Research, Education and Innovation and Associate Director of the Inova Heart and Vascular Institute. As such, he heads up a large interventional cardiology program within Inova's $5 billion health system that spans five metropolitan hospitals and is responsible for the executive leadership clinical, research and educational efforts within the health system's Interventional Cardiology Program. In 2022, he was appointed as the Chair of the Interventional Leadership Council of the American College of Cardiology (ACC), representing over 5,000 interventional cardiology members nationally and internationally. He has also recently been appointed as a special government employee and consultant to the US Food and Drug Administration (FDA) within the Cardiovascular Devices Branch and has served on the Circulatory System Device panel. Dr. Batchelor is board-certified in Cardiovascular Diseases with added qualifications in Interventional Cardiology and enjoys traveling, playing tennis, and spending time with his wife Zaneta and two children, Nadia and Samia.
In this episode, we celebrate 20 years of transforming cardiovascular care, together. From physician-hospital integration, to major legislative reform, to a global pandemic, the MedAxiom community, alongside the American College of Cardiology (ACC), has always found a way to meet the challenge of the day, pushing the needle towards innovation. On MedAxiom HeartTalk, host Melanie Lawson sits down with a powerhouse panel, who have been there since the start: Ed Fry, MD, FACC, Cathie Biga, MSN, RN, FACC, and Jerry Blackwell, MD, MBA, FACC. They discuss how it all began, the impact of collaboration, and their thoughts on what the future holds.Guest Bios:Jerry Blackwell, MD, MBA, FACC, is President and CEO of MedAxiom. Blackwell graduated from Marshall University's Joan C. Edwards School of Medicine and completed residency/chief residency/fellowship at the Ohio State University and the University of Alabama - Birmingham. He earned his executive MBA from the University of Tennessee. He has more than 30 years of experience in cardiovascular medicine including academic cardiology, private practice and large integrated cardiovascular group leadership. Most recently, he served as executive vice president and chief clinical officer of the Ballad Health System.Blackwell has a passion for physician leadership, teaching, and care transformation - particularly team-based care and organizational performance improvement. He maintains a clinical practice with special interests in advanced imaging, including cardiovascular magnetic resonance imaging, cardiovascular CT angiography, and cardiac positron emission tomography.Blackwell has been involved with both MedAxiom and the American College of Cardiology for many years. He has served on the ACC's Board of Governors, the board of directors for the Cardiology Advocacy Alliance, and the ACC's Health Affairs Committee.Ed T.A. Fry, MD, FACC, is Chair of Ascension Health Cardiovascular Service Line and Vice President of the ACC. Fry attended medical school at Washington University School of Medicine in St. Louis and completed his residency in internal medicine at Barnes-Jewish Hospital. He completed a two-year cardiovascular research fellowship focused on pharmacokinetics/pharmacodynamics of native and genetically modified plasminogen activators. He also completed a general cardiology fellowship at Washington University, where he then served as assistant professor and medical director of the cardiac transplant program before completing an interventional cardiology fellowship at Ascension St. Vincent Hospital – Indianapolis.In 1991, he joined the cardiology practice at St. Vincent where he continues to be a busy interventional and general cardiologist and serves as chair of the Ascension National Cardiovascular Service Line. He helped launch Navion Healthcare Solutions, a subsidiary data quality management software company owned by Ascension, where he previously served as board chair.Fry is past president and governor of ACC's Indiana Chapter. Within the ACC, he has served on the Audit and Compliance Committee (Chair), Digital Strategy Steering Committee; Interventional Section Leadership Council; Surviving MI Initiative; Integrating the Health Enterprise Health Policy Work Group; Clinical Quality Committee; Prior Authorization Work Group; ACC Telemedicine Project; ACC COVID-19 Hub; Board of Governors Steering Committee; Innovations Development Work Group; ACC Premier Oversight Work Group (chair); Board of Trustees (BOT) Task Force on Clinician Well-Being; Health Systems Task Force; ACC/AHA Ethics and Professionalism Consensus Task Force, and ACC Nominating Committee. He has been a presenter, moderator and session chair at ACC Annual Scientific Session, ACC CV Summit, MedAxiom CV Transforum, Heart House Roundtables and is a member of HeartPAC, ACC's political action committee. He currently serves on ACC's BOT.Cathie Biga, MSN, RN, FACC, is President and CEO of Cardiovascular Management of Illinois, a cardiology physician practice management company. She works with more than 100 providers in the Chicago, IL, area and partners in their cardiovascular service lines at more than 14 acute care hospitals. She earned her Bachelor of Science degree in nursing from the Mayo/College of St. Teresa and Master of Science in nursing at Northern Illinois University School of Nursing.Biga has more than 40 years of experience as a registered nurse, service line director, hospital vice president and CEO. She has 20 years of experience in physician practice management.She has been active nationally in consulting in strategic planning, operational efficiencies, integrated financial and quality initiatives, and growth and development of the cardiovascular service lines. She is focused on facilitating the integration of strategic, financial and quality perspectives between cardiovascular service lines at practices and hospitals. In addition, she consults and lectures on numerous contemporary cardiovascular topics.Biga is a member of ACC's Board of Trustees, Chair of the MedAxiom Board of Managers, a member of the American Association of Cardiovascular and Pulmonary Rehabilitation and an ACC Fellow.
Transcatheter valve therapy (TVT) is always evolving and is one of the most exciting areas of innovation in our industry. On MedAxiom HeartTalk, host Melanie Lawson talks with experts Vinod Thourani, MD, and John Carroll, MD, about how TVT innovations are impacting the way they deliver care and why tracking data collaboratively is crucial to future advancements. Plus, Ginger Biesbrock, MedAxiom's EVP of Care Transformation, explains the importance of shared decision-making for TVT procedures and what it could mean for low-risk patients. Stay tuned to MedAxiom HeartTalk for additional episodes in the new Structural Heart Innovations series!
Cardiovascular care transformation starts with data and it's more important now than ever. The COVID pandemic has created a volatile healthcare environment, drastically impacting volumes, fundamentally changing how care is delivered and presenting significant financial challenges. On MedAxiom HeartTalk, host Melanie Lawson talks with Lori Walsh, EVP of Membership & Operations, MHSA and Karen Wilson, Director of Member Relations, MHA, both of MedAxiom. They share how your organization can use data to identify waste in the system and improve patient care and access.
What does the future hold for coding workforce trends? On MedAxiom HeartTalk, host Melanie Lawson talks with Revenue Cycle Solutions Consultants, Joline Bruder and Jammie Quimby. They discuss the importance of a coder-physician relationship, what the most significant changes for coders and revenue-cycle staff might be, plus they explain how COVID-19 has made it even more critical to understand the complex guidelines.
Administrative and leadership roles in cardiovascular care are complex, and a staffing gap can present a real problem for your organization's momentum. On MedAxiom HeartTalk, we speak to industry thought leader, Joel Sauer, MedAxiom's EVP of Consulting, as he explains what the MedAxiom team is doing to address this problem. Joining him in the discussion is Chris Lipp of WellSpan Health. He shares his personal experience of how this new approach is helping to transform care.
Cardiac Rehab in the COVID Era. On MedAxiom HeartTalk, host Melanie Lawson, talks with Terri McDonald, Vice President of Consulting at MedAxiom. She shares the latest CMS Guidelines and what that means for your program and patients. We also speak with Terry Rogers, President of Pritikin Intensive Cardiac Rehab and Dr. Jerry Blackwell, CEO and President of MedAxiom to share how the two organizations are teaming up to create outcomes-based support for intensive cardiac rehab.
Patient access is a significant challenge, and the pandemic only made things worse. On MedAxiom HeartTalk, one patient describes the struggles he faced as he underwent heart surgery during the peak of COVID-19. Plus, Providence Health's Dr. Ty Gluckman and MedAxiom's Ginger Biesbrock share innovative solutions to the patient access problem and strategies for putting the patient at the center of care.
Heart disease is the number one killer of women in the United States, so why are only 13% of cardiologists and 4.5% of practicing interventionalists women? On MedAxiom HeartTalk, host Melanie Lawson talks with Dr. Pamela Rama and Dr. Ruby Satpathy of Baptist Health in Jacksonville, Florida. As part of a team that includes six female cardiologists, they share how you can empower the women in your organization and why having workforce diversity benefits your care team and patients.
COVID-19 has disrupted the healthcare system and forced CV programs to transform the way they deliver care. With a new year and new host, Melanie Lawson, MedAxiom HeartTalk explores the concept of innovation and how to leverage the lessons learned in 2020. We talk with MedAxiom's Ginger Biesbrock, EVP of Care Transformation, and Taylr Jesinger, VP of Innovation, to discuss why they're so passionate about cardiovascular health and how that passion drives them towards innovation and improving the future of care for all.
Whether there's a need to expand office space or acquire real estate, CV programs need capital and property management expertise. But few have sufficient amounts of either, in-house. That's where a Real Estate Investment Trust (REIT) can help. On MedAxiom HeartTalk, Dan Klein and Mark Dukes from Physicians Realty Trust – better known as DOC – discuss how you can partner with a REIT to relieve the burden that comes with managing real estate portfolios.
This conversation was recorded back in February 2020. We'd planned to release the episode, but then the pandemic hit, and everyone's world turned upside down. So much has changed in the last several months, and we know many of you are finding yourselves in unsettling times. So we thought you might appreciate a pre-Covid escape to this discussion on physician satisfaction.About 30% of cardiologists say they feel the effects of burnout. "Engagement is the inverse of burnout," says Edward Fry, MD, FACC, FSCAI, Chair of the Cardiovascular Service Lines for St. Vincent Medical Group and Ascension Health. As a practicing cardiologist and dyad leader, Fry intimately understands the complexities of this issue. He believes practical steps can be taken to create an environment where physicians and care teams are recognized and have some positive control over their professional lives.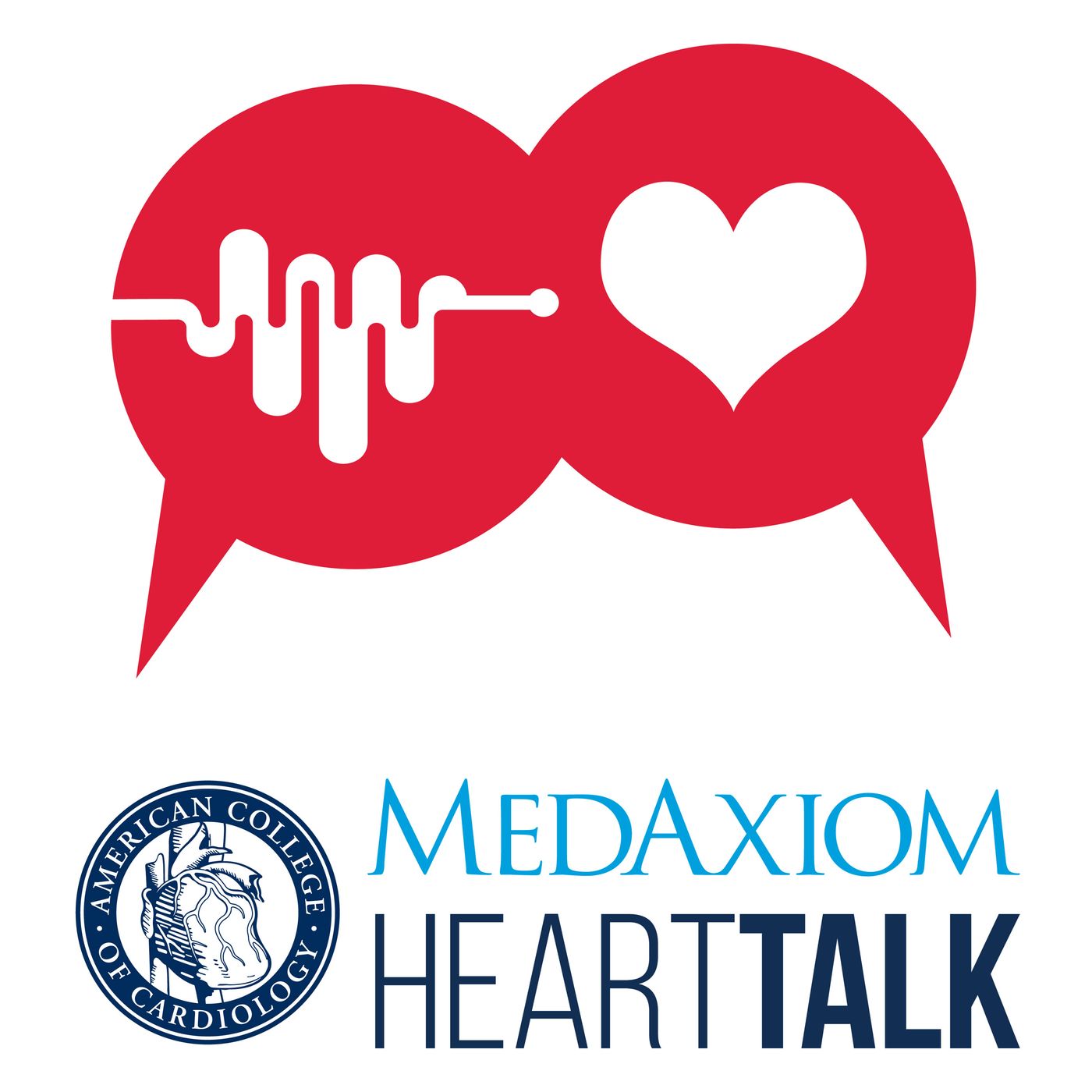 Positron Emission Tomography (PET) has become the preferred test for diagnosing coronary artery disease. Although the clinical advantages are many, implementing a cardiac PET program requires planning, training, new technologies, and change management to challenge CV leadership.In this episode, we talk with two physicians who have led the execution of cardiac PET programs and myocardial blood flow (MBF). Cardiologist Gary Heller, MD, Medical Director of Molecular Imaging Services, is the first physician to establish a PET program in Connecticut and has been involved in many other implementations since. Richard Thompson, MD, a cardiologist with Health First Medical Group, championed his organization's recent cardiac PET program implementation.MISmedical.commwilson@mismedical.com - Mark Wilson, EVP of Sales & Business Development
We can see COVID-19's seismic impact on CV patient care, but what's happening beneath the surface? Revenue cycle teams report massive shifts as well. Nicole Knight, MedAxiom's VP of Revenue Cycle Solutions and Consulting, explains how to make the most of these changes, embrace virtual technologies and prepare for what's coming in 2021.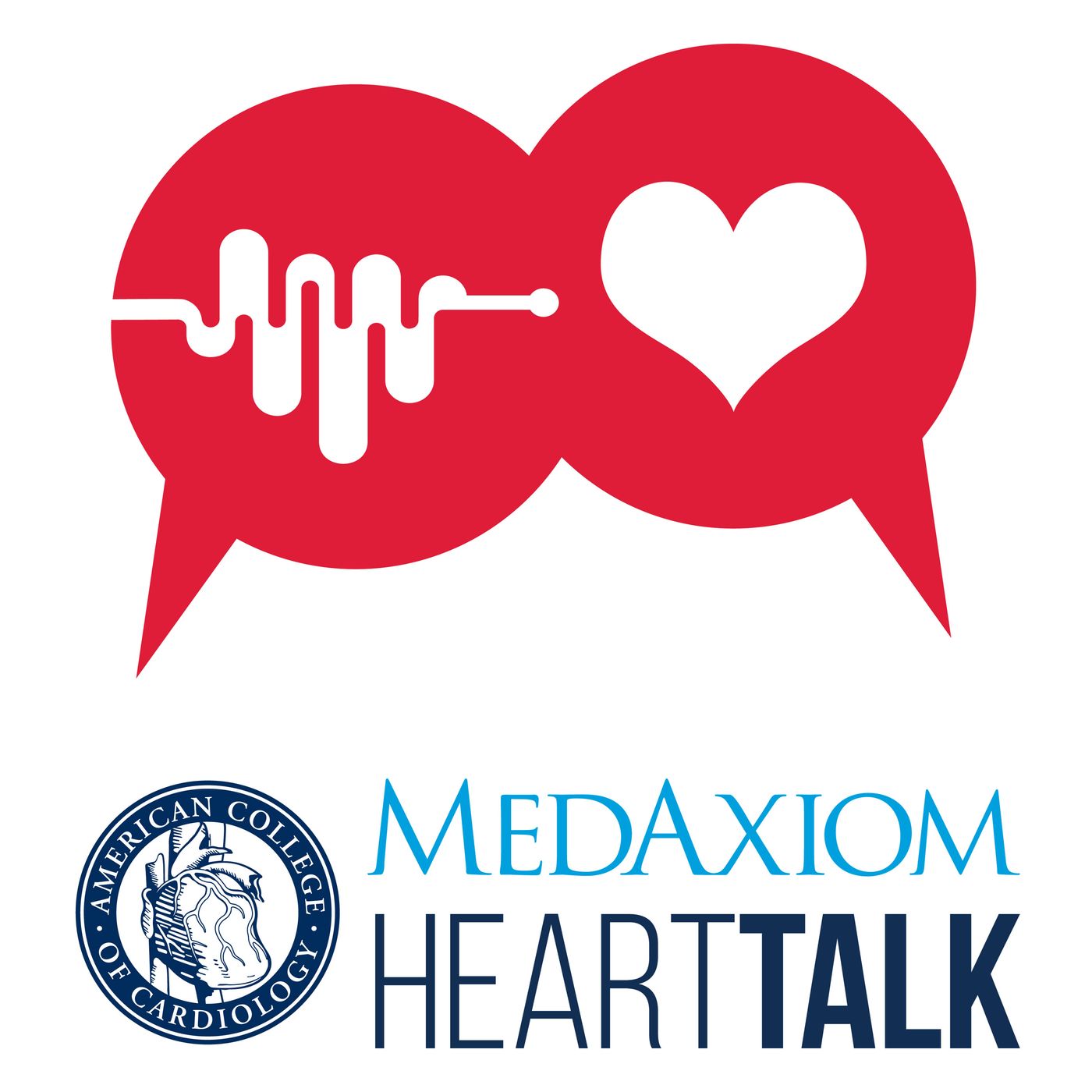 COVID-19 has accelerated the shift toward delivering remote care and using digital platforms to monitor patients. Many have embraced telehealth visits, but what else can CV providers do to monitor and care for patients outside the clinic? Here to answer that question are MedAxiom HeartTalk guests Todd Butka, Founder and CEO of cardiac device data management software company, Murj, and Jude Hebert, RN, BSN, Executive Vice President of Nursing Services at Cardiovascular Institute of the South.
In a CV practice, good communication between physicians and the coding team is vital. Still, coders and physicians usually work in different office areas – often in separate buildings – and everyone has a packed schedule. When coders find inaccuracies or missing elements in the documentation, it's tough to communicate them. In this episode, MedAxiom's Revenue Cycle Solutions Consultants – Joline Bruder, CPC, CPMA, CCVTC, CGSC and Jammie Quimby, CPC, CCC, CEMC, CCS-P, CPMA, CRC, CDEO – discuss strategies for breaking down these barriers and establishing effective relationships between physicians and coders.
Patient access remains a top concern for cardiovascular (CV) programs across the country. Its broad scope and complex dynamics make it a tricky problem to solve. To pave the way for open access, CV organizations must create governance and leadership structures that support a culture of access. In this episode, Joseph Goeke, MD, FACC, of St. Luke's Cardiovascular Consultants, and MedAxiom's Ginger Biesbrock, PA-C, MPH, MPAS, AACC, offer insights on how to do just that.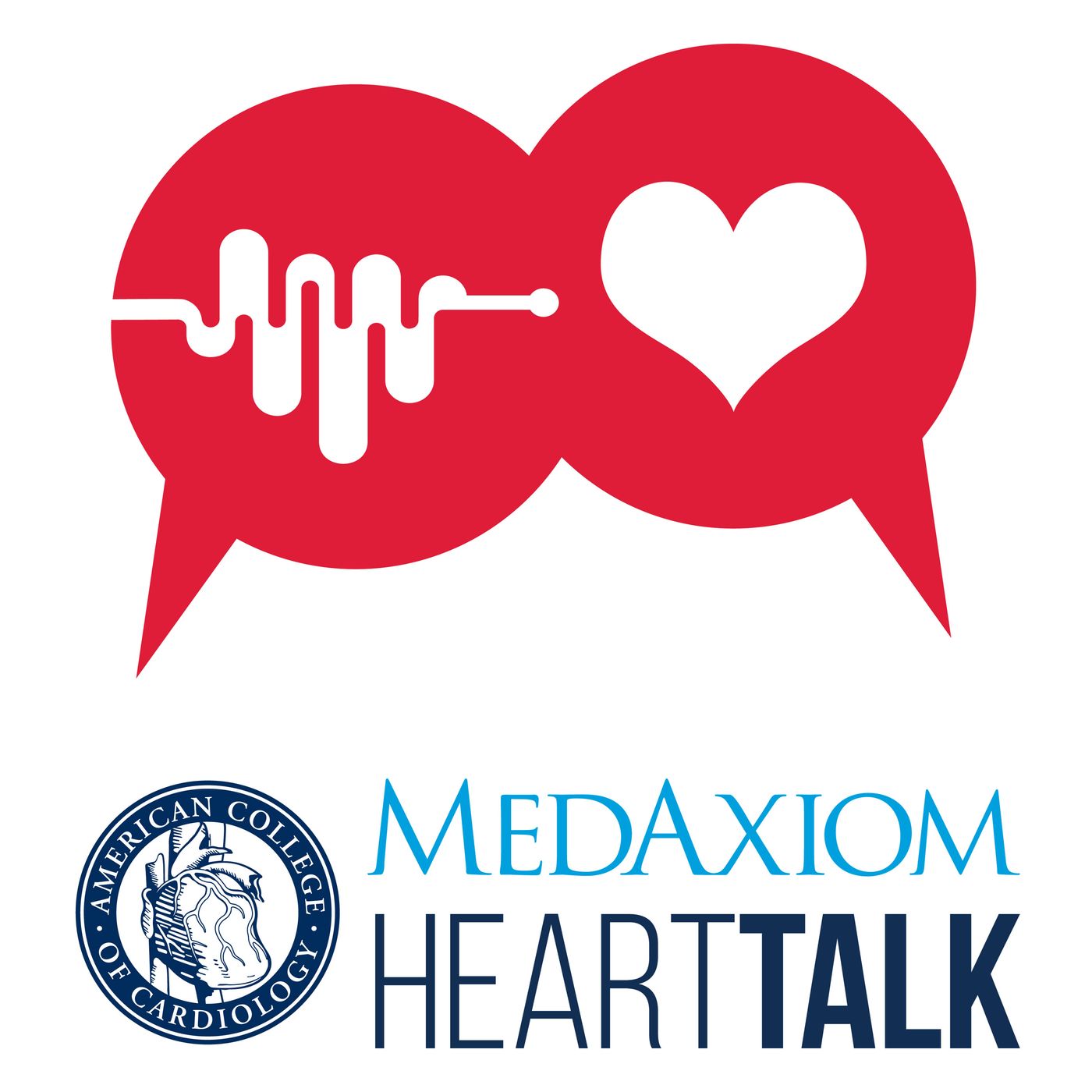 "It's not going to be getting back to normal; it's going to be getting back to hopefully something better than normal, in terms of our care," says Edward Fry, MD, FACC, Chair of the Cardiovascular Service Lines for St. Vincent Medical Group and Ascension Health. As they cautiously and steadily move toward reemergence, Dr. Fry describes the challenges of their dual focus – protect patients and staff from COVID-19 exposure, but still provide the high-caliber care that cardiovascular disease demands.
United States