Discover
MedAxiom HeartTalk
Claim Ownership
MedAxiom HeartTalk
Author: MedAxiom HeartTalk
Subscribed: 8
Played: 15
© Copyright MedAxiom
Description
Cardiovascular leaders discuss today's most innovative ideas and pressing challenges, with the goal to transform cardiovascular care for all. Top cardiologists, hospital administrators, industry experts and consultants talk patient care, physician culture, financial management, new technology, legislation and more.
Tracking metrics and comparing them to external benchmarks is a critical part of assessing performance and monitoring how you rank against competitors and peers. Benchmarks give context to program gaps, help frame decisions, and aid in program design and planning to ultimately improve the delivery of patient care. The importance of cardiovascular services specific benchmarking is what led MedAxiom to develop our annual Cardiovascular Provider Compensation & Production Survey. The data are essential to practice and program leaders, and there is no other platform like it in our specialty.In this episode, we talk with the survey's author and MedAxiom Executive Vice President of Consulting, Joel Sauer, and Jonathan Fialkow, MD, practicing cardiologist and group practice leader and Chief Population Health Officer at Miami Cardiac and Vascular Institute, Baptist Health South Florida, about the value of benchmarks and how to use the results of the annual survey in recruitment and planning efforts.Download the Survey: https://www.medaxiom.com/compsurveyWatch the Webinar: https://www.medaxiom.com/resource-center/administrative-and-clerical-operations/webinar-recording-what-does-the-2019-cardiovascular-provider-compensation-and-production-survey-mean-for-your-organization/Questions or feedback? Email: HeartTalk@medaxiom.com
As measured by wRVUs, the productivity of advanced practice providers (APPs) has been on the rise since 2015. Although this is good news for patient access and revenue growth, there is still room for improvement. In this episode, we talk with Ginger Biesbrock, Senior Vice President of Consulting at MedAxiom, about the challenges and best practices for optimizing APPs to the top of their licensure. Ginger shares the APP productivity data from the 2019 Provider Compensation and Production Survey and gives us her take on what is needed to move the needle on APP utilization, role structure, and profitability.01:58 Ginger has been a Physician Assistant since 199803:24 What gets Ginger excited to go to work everyday04:55 State of the State for the team-based care model08:35 APP productivity data from 2019 Survey Report12:23 Common challenges to APP utilization and valuation19:44 What works in the team-based care model22:06 Getting patient buy-in24:48 How this applies to subspecialty clinics26:46 Self-assessment for APP utilization27:08 What does NOT work in the team-based care model30:32 CV Transforum session on Patient Access32:04 Advice for implementationGinger's blog:https://www.medaxiom.com/blog/app-productivity-the-challenge-remains/Register for CV Transforum at http://cvtransforum.comWe'd love to hear from you! Email HeartTalk@medaxiom.com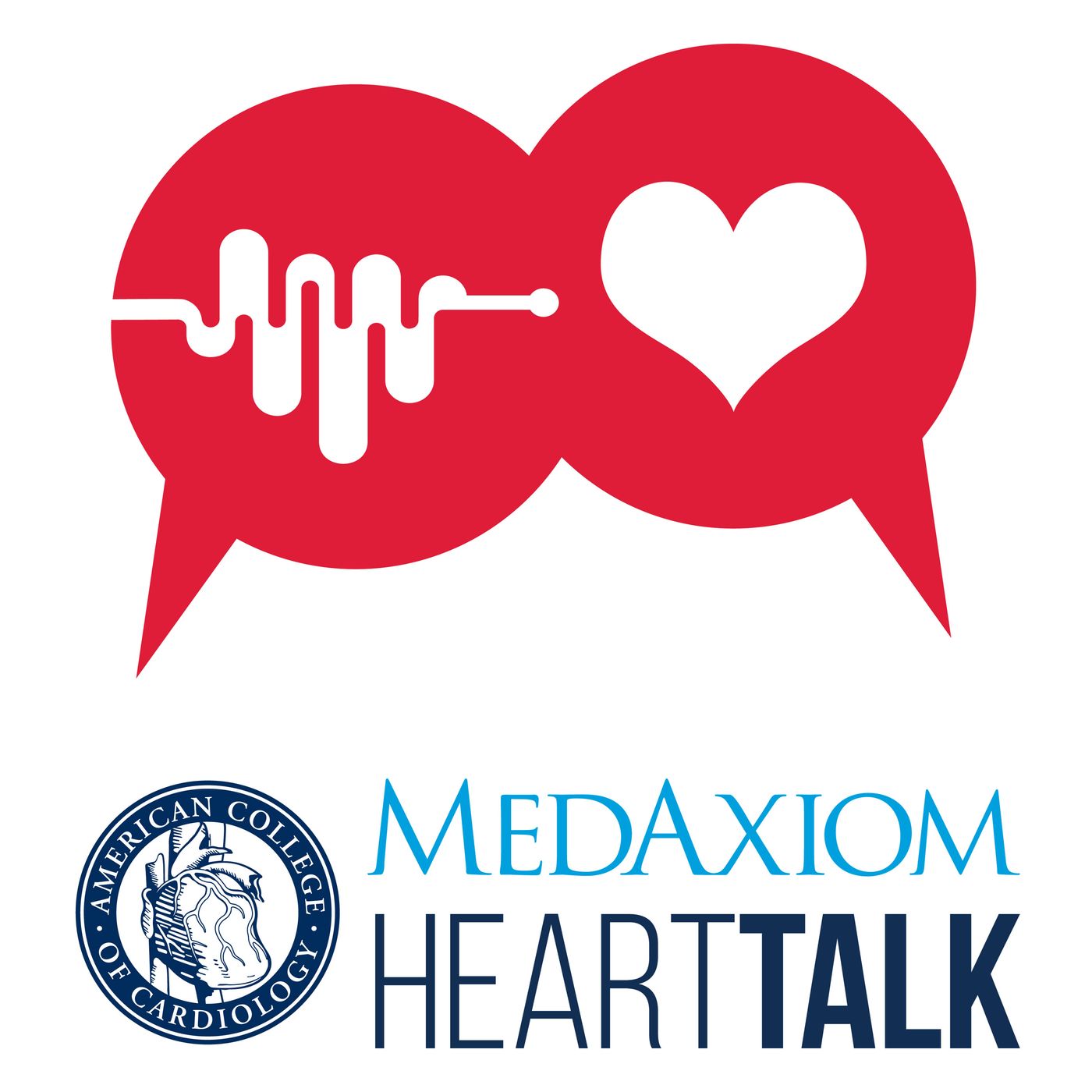 What inspired you to choose the path toward cardiovascular services? What drives you to continue your journey to care for patients or serve in your role? Terri McDonald, MedAxiom's newest consultant, shares the "why" behind her decision to pursue a CV nursing career, and how the personal impact of one patient's experience drove her to make a critical career change. We talk with Terri about her recent role as a heart and vascular service line administrator at Tallahassee Memorial Hospital, and her advice for physicians and CV leaders looking for ways to collaborate and create a better experience for patients. 00:53 Cheryl Toth is the new host of MedAxiom HeartTalk 01:37 Terri McDonald is MedAxiom's newest consultant 05:11 What Terri likes to do in her personal time 07:57 Terri tells us her "Why" 10:06 Terri shares the story that changed the course of her career 13:06 The Great Divide - trust is biggest challenge to patient-centered care 16:51 Role of quality and cost data 18:21 Bridging the Great Divide - strategies that have worked for Terri 23:24 Terri's advice to leaders as they implement shared governance Terri's blog post: https://www.medaxiom.com/blog/a-passion-for-cv-care-here-s-my-why-what-s-yours/ Email us: HeartTalk@medaxiom.com
Direct to provider contracts are beneficial from a quality and health economics perspective but they can limit care to the patients they are designed to serve. Joe Sasson, Ph.D., Executive Vice President of MedAxiom Ventures, shares some innovative solutions that would offer better access between providers and payers.
Patient access has become one of the hottest topics across the country in the majority of CV programs. Nicole Knight, LPN, CPC, CCS-P, ACS-CA, Director of Revenue Cycle Solutions at MedAxiom, shares how patients define access and what we consider to be the attributes to a high performing CV program.
Trying to determine how much time an APP should contribute weekly can vary depending on the needs and size of the organization. Ginger Biesbrock, PA-C, MPH, MPAS, AACC, Vice President - Consulting for MedAxiom, explains why it is important for the leadership and APP teams to set and review expectations and what each should commit to for building a healthy team-based environment.
The Fall CV Transforum is quickly approaching and we want you to be aware of what will be covered. Lori Walsh provides a first look at the agenda with insights about the sessions we're planning. Lori Walsh, MHSA is Vice President - Membership and Senior Consultant for MedAxiom.
Most programs are involved with at least one registry but struggle to effectively utilize the data. Ginger Biesbrock explains three areas that need to be managed in order to ensure this valuable tool is not left unused. Ginger Biesbrock, PA-C, MPH, MPAS, AACC, is Vice President - Consulting for MedAxiom.
How can we deliver quality care to our patients where they need it most? HeartTalk guests share their unique perspectives on outreach program management and strategies for maintaining: local, patient-centered care, team-based care for post-procedure patients, and effective APP utilization. Dino Recchia, MD, FACC, is Chairman of the Department of Cardiology for Traverse Heart & Vascular, Munson Healthcare. Robert Vincent, MD is Chief Financial Officer for Sibley Heart Center Children's Healthcare of Atlanta. Kay Stewart-Huey is Vice President of Cardiac Services for Children's Healthcare of Atlanta. Ginger Biesbrock, PA-C, MPH, MPAS, AACC, is Vice President - Consulting for MedAxiom.
It's important to create a formal process for acclimating and developing each new employee. Lori Walsh provides seven tips to help improve employee engagement and provide that continuous line of communication. Lori Walsh, MHSA is Vice President - Membership and Senior Consultant for MedAxiom.For more information, email HeartTalk@medaxiom.com or visit https://www.medaxiom.com
United States