Discover
The E=MC2 of running
Claim Ownership
Author: Maggie Cooper
Subscribed: 330
Played: 532
© Copyright Maggie Cooper
Description
A podcast where I bring energy, enthusiasm and encouragement back into running with comment and opinion on interesting running related stories. I delve into some of the science behind running as well as interviewing some really remarkable running people. With over 40 years of running experience and a lifetime in science, I share my insights and top running tips to motivate, encourage and challenge.
Intro music "Daily Beetle" Kevin MacLeod (incompetech.com)
Licensed under Creative Commons: By Attribution 3.0
http://creativecommons.org/licenses/by/3.0/
In this week's episode, Maggie interviews Sarah and Aileen Kearney. They are going to attempt to beat the world record for the mother and daughter combined time for a half marathon. As part of this challenge, they are raising money for the Clatterbridge Cancer Charity https://www.justgiving.com/fundraising/kearney-worldrecordattempt. I've also got news of another world record and, of course, the sorry plight of my own running, which is beating no world records at the moment.
There was an interesting challenge this weekend, an attempt on the Paddy Buckley Road. Could Kim Collison beat Matthew Roberts time of 16 hr 37 min to cover the 47 Snowdownian peaks in Wales? Another challenge was the Olympic qualifying time of the marathon. With the NN Mission Marathon in Hamburg being cancelled, the event was moved to The Netherlands. Could Eliud Kipchoge run fast enough to secure his place in the Kenyan team? I also delved deeper into the use of exercise in cancer treatment. The results were really fascinating. Why have I never heard of exercise being used in cancer treatment before?
On the anniversary of the sinking of the Titanic, I wondered whether you could have run on board and that led me to search out whether running on a modern cruise ship is possible and whether there were any recommendations for running while on a cruise. I also give my advice on training around the COVID vaccine, I look at a world record attempt over 50 km and investigate what macronutrients might be most important for masters marathon runners.
Just how many cherries do you have to eat to improve your running? In fact, can cherries even help you run faster or recover more quickly? I look at the science behind the potential benefits of tart cherries. I also talk about Beth Potter's amazing road 5k world best and I can't help mention those shoes!
I've got a problem with my ankles but I don't want to just not do any training at all. So, I wondered, what's the minimum amount of training that I can get away with? I delve into the science and see what I need to do in order to stay fit. The results surprised me a little. I also find out about coffee napping and report on this week's running.
I came across a few rather bizarre stories this week. One about a woman who ran rather fast over a mile days before giving birth, another about a woman who ran a marathon just before giving birth and another about the very unusual tactics involving poison that were employed in the 1904 Olympic Marathon in St. Louis. Let's just hope that such tactics are not used in this weekend's Olympic marathon trials in London. The main science focus of the podcast though is on running after giving birth and whether there are any advantages or disadvantages to doing this.
Have you seen the running shoes from FBR? They don't have a heel. It made me wonder if there was an advantage of not having a heel in terms of the weight that was saved by having no heel. I look at an article showing the effect of the weight of the shoe on running economy and a guy who did a slightly crazy experiment which involved cutting up his running shoes. I look at the results from both these studies. I also briefly look at a paper showing the effect of movement on the production of immune cells to fight infection.
Does the time of day that you run really affect your performance? What's the best time of day to run? What's the most beautiful parkrun in the country? And is there a dancer inside of you waiting to get out? These are the questions that I ask in this week's podcast with a more detailed look at a paper from Nature Research's Scientific Reports (2020) 10:16088 entitled Gold, silver or bronze: circadian variation strongly affects performance in Olympic athletes.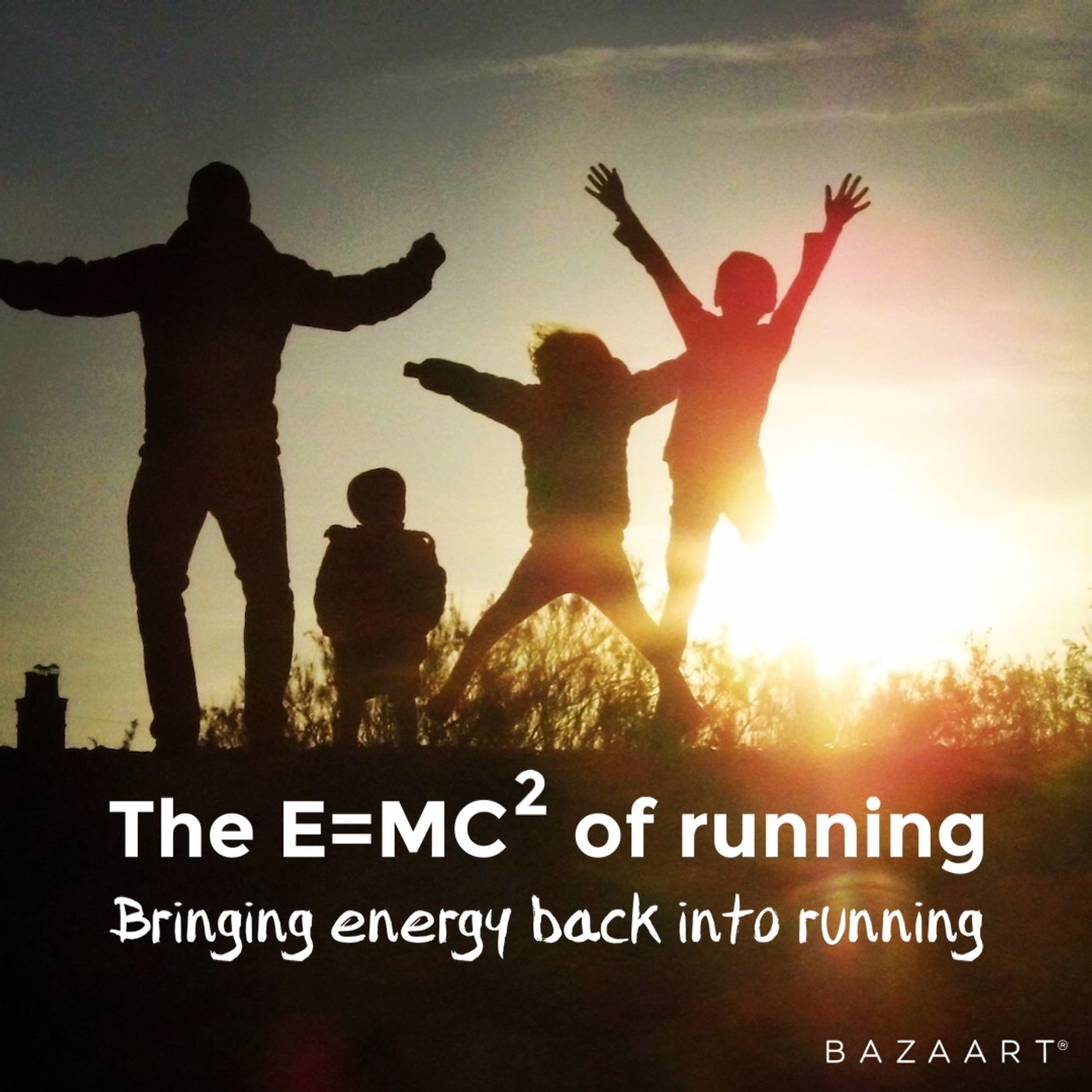 What is retro running and is it something that we should be embracing? We're not talking about putting on your 1970s running kit here but can retro running help reduce injury or be part of rehabilitation post injury. We also look at Wirral AC's success in the England Athletics virtual road relays and some interesting indoor races.
In this week's episode we look at a paper about sleep and the athlete from Br J Sports Med 2020. We discuss the problems that athletes, particularly elite athletes, might have with sleep and what we can do about it. We talk about good sleep hygiene and provide some advice about how to provide a good atmosphere for sleep.
If you've been paying attention to the discussion about equalising the distances in men's and women's cross country then you will know that the debate is quite polarised. I was interested to discuss the subject with women's athletics historian, Katie Holmes. We were coming from slightly different standpoints but highlighted the arguments from both sides. I also have a story about a woman beating all the men in the field It was also the Kenyan National Cross Country Championships this weekend so I took a look at the results.
I imagine that I'm running like a deer, elegant, powerful, relaxed, in control but the race photos are a continual disappointment, showing some mad woman, hair everywhere, grimacing in pain. The bible says The Sovereign Lord is my strength; he makes my feet like the feet of a deer, he enables me to tread on the heights. I think I'd like feet like deer both for running and for life.
I think most of us are feeling the stress of lockdown. The not knowing, the uncertainty is having an effect on us all. What is going on in our brains and what can we do about it?
Do we need to take vitamin D supplements? It's a good question for those of us who live far north of the equator. Just what are the benefits of vitamin D and how much vitamin D do we actually need. I review a paper from the International Journal of Sport Nutrition and Exercise Metabolism in today's episode to help you understand some of the reasons why it's important to have enough vitamin D.
Children are restricted from running certain distances in some countries but is there any scientific evidence to show that running long distances is harmful? I found an interesting article from Curr Sports Med Rep 2017;16(6):428-434 entitled the The Pediatric Endurance Athlete which looks at the important considerations for our young athletes and discuss the paper in today's podcast.
It isn't often you get a race where there is just one woman competing against a whole bunch of men, it's even rarer when that one woman beats all the men. But that's exactly what happened recently in Mumbai in a 24hr track race.
While my parkrun barcode gathers dust on my chest of drawers, speed Lauren Reid has been smashing the parkrun world record down under.
Katie Holmes only started running when she was 47 but she's fallen in love with the sport. So much so that she's now studying the history of women's athletics, particularly road running and fell running. She gives us a unique perspective on what running was like before the 'marathon boom' of the 70's and 80's changed things for ever. Read more on her blog www.runyoung50.co.uk.
Do you ever get weary of training? Do you ever get weary of doing the right thing? The bible talks about the rewards of doing good and, as with life, so it is when we do our training, we will reap the rewards.
We all know that exercise is good for us, but it's especially good for us as we get older. The benefits for the heart and lungs are pretty clear but the benefits for the immune system are less well known. However, even a small amount of exercise each day can be beneficial.
United States