Discover
Christian Living Radio Ministry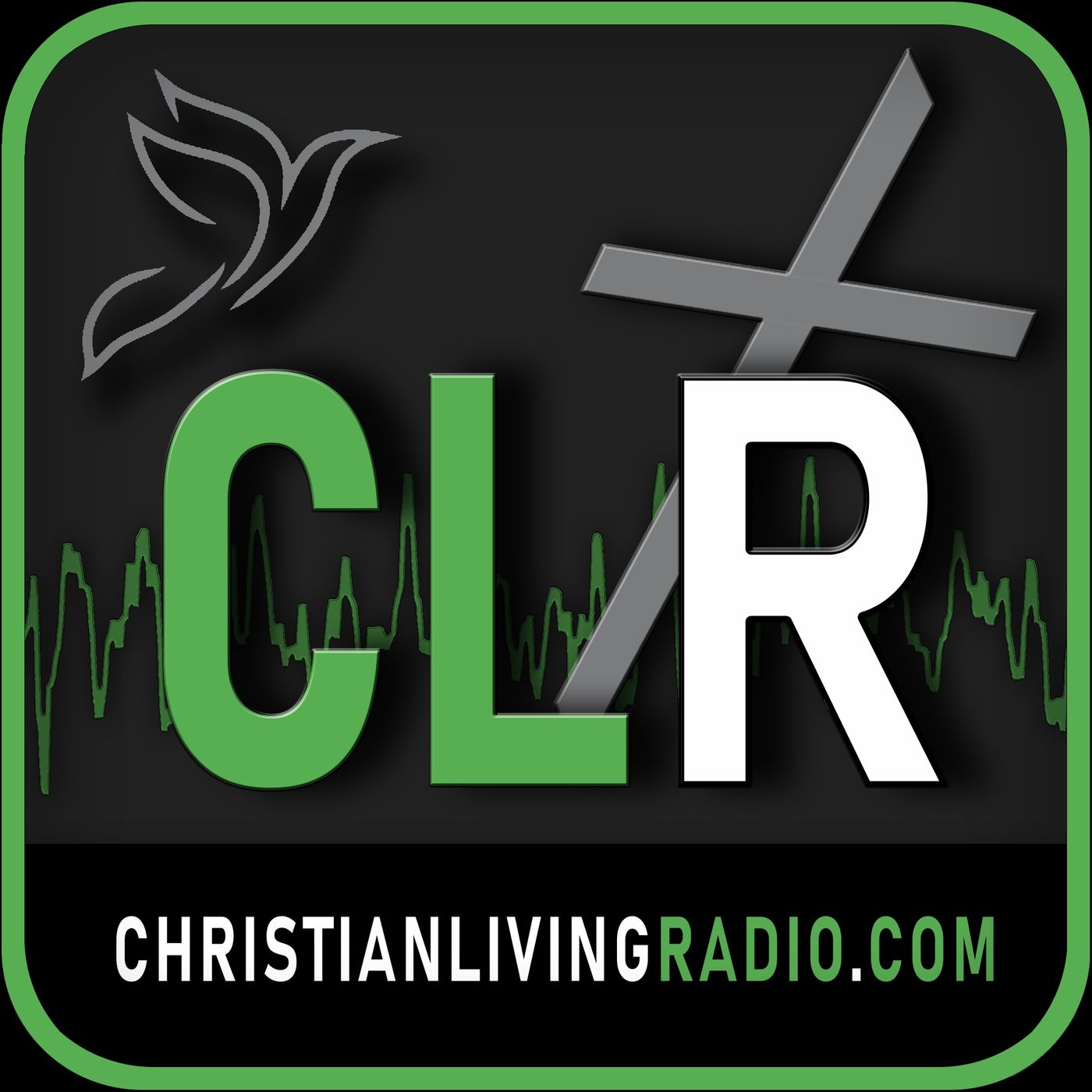 Claim Ownership
Christian Living Radio Ministry
Author: Christian Living Radio.com
Subscribed: 34
Played: 359
© Copyright Christian Living Radio.com
Description
Join your host Kenyatta Goins (aka Pastor G) for different weekly talk shows and discussions, including: Pastor G, Blended Families Ministry, WakeUp a Daily morning Bible Study, The Dr. Luther Show, P31 Women, where we learn Biblical principals on marriage and how to build stronger families one marriage at a time.
We have it all: music, live interviews, insight, devotionals, prayer, direction, new and upcoming Christian music artists, healing, and promoting living a Christian life under Grace. And much more coming soon!
You can log onto
www.ChristianLivingRadio.com
or download the app and listen whenever you wish!
Click To GIVE
https://christianlivingradio.com/donate/
Check out our website at
https//:www.christianlivingradio.com
Or feel free to contact us anytime!
Phone (520) 812-6363
or email us at
info@christianlivingradio.com
The Blue Flame Radio ShowBecause of each and everyone of Blue Flame Moment's #150+ different radio station affiliates you have helped make this show the fastest growing Gospel radio show in America & it is growing rapidly Internationally as well. Infact we are up for a couple prestigious radio awards The Spin Awards in Atlanta, Georgia and The S&M Awards in North Carolina later this year. And you'll are a BIG part of our shows success and we will never forget it. May God's Grace, Mercy, and Favor be with you and your's all your days is our earnest prayer for each of you, your stations and your families.With Godly Gratitude,Brother Carlton McConnell,CEORound The Clock EntertainmentDirect(972)834-5936Roundtheclock.cm@gmail.comp.s.Join us in posting, sharing, tweeting the weekly custom advertising we also produce and share globally to assist in not only the promotion for our show, but your station as well as national/international exposure for those featured on our platform.This amazing show comes all the way from Texas and is featured on more than 100 different networks, and NOW it has come to the Christian Living Radio Network!During this Hot new show your receive not just some great music but, devotionals, a little word from the bible and the best in Gospel, Christian, and Hip Hop music.You can log onto www.ChristianLivingRadio.com or download the app and listen whenever you wish!Click To GIVE https://christianlivingradio.com/donate/Website: www.christianlivingradio.comEmail: Christianlivingradio@gmail.comHotline: (520) 812-6363
The Blue Flame Radio ShowBecause of each and everyone of Blue Flame Moment's #150+ different radio station affiliates you have helped make this show the fastest growing Gospel radio show in America & it is growing rapidly Internationally as well. Infact we are up for a couple prestigious radio awards The Spin Awards in Atlanta, Georgia and The S&M Awards in North Carolina later this year. And you'll are a BIG part of our shows success and we will never forget it. May God's Grace, Mercy, and Favor be with you and your's all your days is our earnest prayer for each of you, your stations and your families.With Godly Gratitude,Brother Carlton McConnell,CEORound The Clock EntertainmentDirect(972)834-5936Roundtheclock.cm@gmail.comp.s.Join us in posting, sharing, tweeting the weekly custom advertising we also produce and share globally to assist in not only the promotion for our show, but your station as well as national/international exposure for those featured on our platform.This amazing show comes all the way from Texas and is featured on more than 100 different networks, and NOW it has come to the Christian Living Radio Network!During this Hot new show your receive not just some great music but, devotionals, a little word from the bible and the best in Gospel, Christian, and Hip Hop music.You can log onto www.ChristianLivingRadio.com or download the app and listen whenever you wish!Click To GIVE https://christianlivingradio.com/donate/Website: www.christianlivingradio.comEmail: Christianlivingradio@gmail.comHotline: (520) 812-6363
Caribbean & Urban Hit Gospel Show😎💥😇Landlord & Mike D bring to you on Christian Living Radio the absolute best in Christian & Gospel music, each this show airs on Wednesday's 2 pm and again on Saturday at 2 pm MSTBORN ORLANDO FRANCIS IN NASSAU, BAHAMAS IN EXTREME POVERTY, LANDLORD CAN ONLY PRAISE GOD FOR HIS MERCY AND GRACE IN SEEING HIM THROUGH AND PLACING SUCH A HIGH CALLING AND ANOINTING ON HIS LIFE. HE DIDN'T KNOW WHILE GROWING UP THAT THE DEPTHS OF HIS TRIALS AND TRIBULATIONS WERE ONLY IN DIRECT OPPOSITE PROPORTION TO HOW GOD WOULD BLESS HIM AND USE HIM TO MINISTER AND BLESS OTHERS. LANDLORD WOULD ENDURE MANY TESTS IN HIS YOUTH LIFE TO BRING FORTH A COMPELLING AND RICH TESTIMONY TO BE TOLD THROUGH HIS UNIQUE STYLE OF GOSPEL REGGAE. THOUGH HIS FRIENDS NAMED HIM "LORD OF THE LAND" OR LANDLORD FOR HIS IMPECCABLY EXECUTED SHOELESS STREET GYMNASTICS, HE KNOWS THE ONLY LORD OF HIS LIFE IS JESUS CHRIST AND BESIDES HIM THERE IS NO OTHER (MARK 12:32). LISTEN AND LET THE LORD AND THE ANOINTED MINISTRY OF LANDLORD'S MUSIC BLESS YOU.Click To GIVE https://christianlivingradio.com/donate/Website: www.christianlivingradio.comTwitter: @CLR_MinistryEmail: Christianlivingradio@gmail.comHotline: (520) 812-6363
The Jay Williams Show💥💥💥💥😱OMG IT'S The JAY WILLIAMS SHOW, you have been missing out on the POWER HOUR and you better not miss it again! Friday and Saturday nights starting at 6:00pm MST🤩🤩💥💥💥💥 The Dr.James Show Hip-Hop radio show then at then at 7:00 we have the Jay Williams Gospel show all the way from the ATL, at 9pm it The Blue Flame 🔥 Radio Show with the one and only miss Clareta Haddon-Jackson from Dallas Texas 🤠 wow what an amazing line up all happening Friday, Saturday and yes the recap on Sundays get your SPIRIT FEED AND YOUR SOUL FORTIFIED! On www.ChristianLivingRadio.com check us out !#CLR_Ministry ,Subscribe today to the all new CLTV (Christian Living TV) and stay tuned as even more is on the way!Remember to click the LIKE button and Subscribe!Click To GIVE https://christianlivingradio.com/donate/Website: https://christianlivingradio.comEmail: Christianlivingradio@gmail.comHotline: (520) 812-6363
The Jay Williams Show💥💥💥💥😱OMG IT'S The JAY WILLIAMS SHOW, you have been missing out on the POWER HOUR and you better not miss it again! Friday and Saturday nights starting at 6:00pm MST🤩🤩💥💥💥💥 The Dr.James Show Hip-Hop radio show then at then at 7:00 we have the Jay Williams Gospel show all the way from the ATL, at 9pm it The Blue Flame 🔥 Radio Show with the one and only miss Clareta Haddon-Jackson from Dallas Texas 🤠 wow what an amazing line up all happening Friday, Saturday and yes the recap on Sundays get your SPIRIT FEED AND YOUR SOUL FORTIFIED! On www.ChristianLivingRadio.com check us out !#CLR_Ministry ,Subscribe today to the all new CLTV (Christian Living TV) and stay tuned as even more is on the way!Remember to click the LIKE button and Subscribe!Click To GIVE https://christianlivingradio.com/donate/Website: https://christianlivingradio.comEmail: Christianlivingradio@gmail.comHotline: (520) 812-6363
The Blue Flame Radio ShowBecause of each and everyone of Blue Flame Moment's #150+ different radio station affiliates you have helped make this show the fastest growing Gospel radio show in America & it is growing rapidly Internationally as well. Infact we are up for a couple prestigious radio awards The Spin Awards in Atlanta, Georgia and The S&M Awards in North Carolina later this year. And you'll are a BIG part of our shows success and we will never forget it. May God's Grace, Mercy, and Favor be with you and your's all your days is our earnest prayer for each of you, your stations and your families.With Godly Gratitude,Brother Carlton McConnell,CEORound The Clock EntertainmentDirect(972)834-5936Roundtheclock.cm@gmail.comp.s.Join us in posting, sharing, tweeting the weekly custom advertising we also produce and share globally to assist in not only the promotion for our show, but your station as well as national/international exposure for those featured on our platform.This amazing show comes all the way from Texas and is featured on more than 100 different networks, and NOW it has come to the Christian Living Radio Network!During this Hot new show your receive not just some great music but, devotionals, a little word from the bible and the best in Gospel, Christian, and Hip Hop music.You can log onto www.ChristianLivingRadio.com or download the app and listen whenever you wish!Click To GIVE https://christianlivingradio.com/donate/Website: www.christianlivingradio.comEmail: Christianlivingradio@gmail.comHotline: (520) 812-6363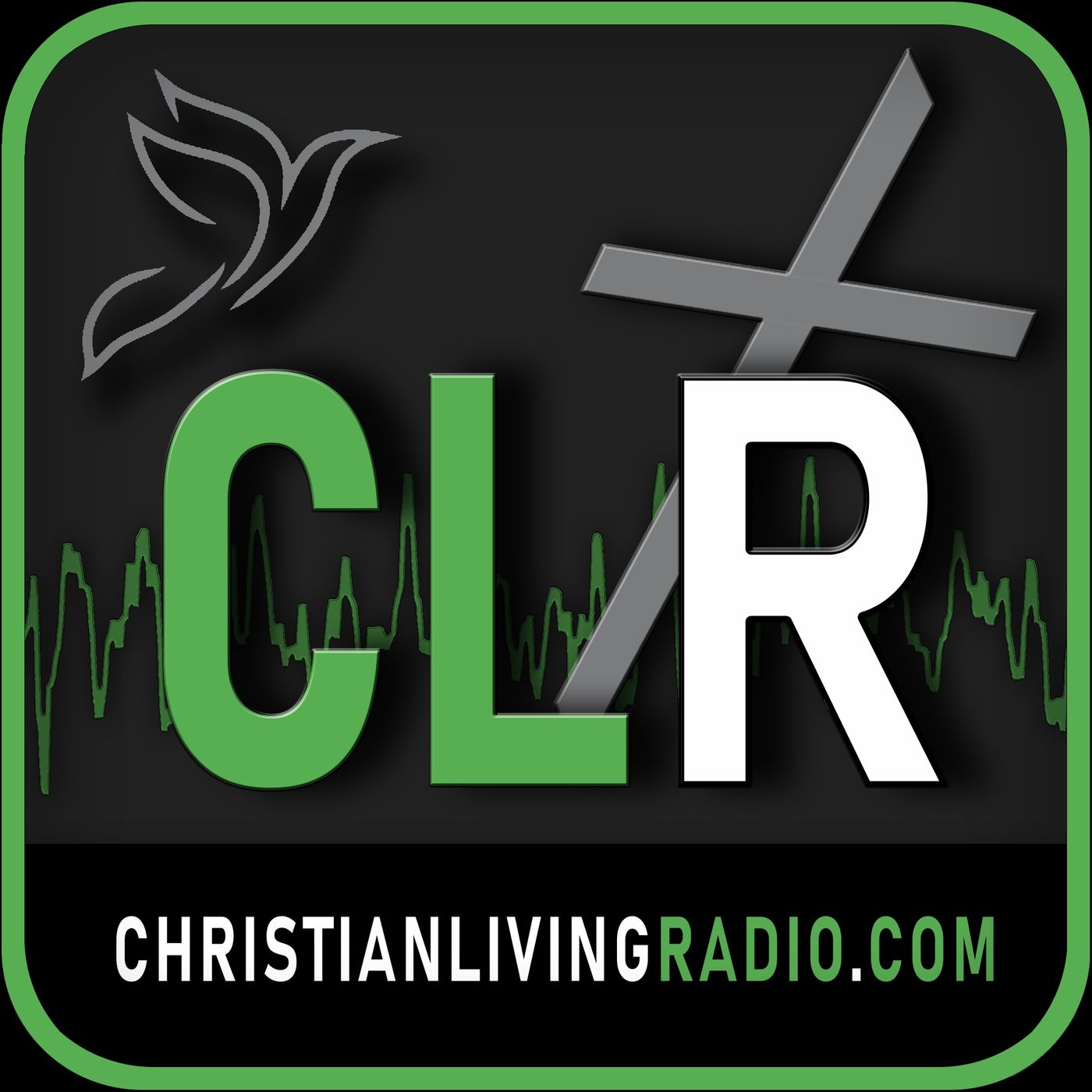 Pastor G Radio Hour is full hour of Gospel, motivation from Christian Living Radio/TVSubscribe today to the all new CLTV (Christian Living TV) and stay tuned as, even more is on the way!Remember to click the LIKE button and Subscribe!#CLR_Ministry ,Subscribe today to the all new CLTV (Christian Living TV) and stay tuned as even more is on the way!Remember to click the LIKE button and Subscribe!❤️Click To GIVE https://christianlivingradio.com/donate/Website: https://christianlivingradio.comEmail: Christianlivingradio@gmail.comHotline: (520) 812-6363A Christian based TV channel focused on blessing and lifting the Kingdom of God
The Jay Williams Show💥💥💥💥😱OMG IT'S The JAY WILLIAMS SHOW, you have been missing out on the POWER HOUR and you better not miss it again! Friday and Saturday nights starting at 6:00pm MST🤩🤩💥💥💥💥 The Dr.James Show Hip-Hop radio show then at then at 7:00 we have the Jay Williams Gospel show all the way from the ATL, at 9pm it The Blue Flame 🔥 Radio Show with the one and only miss Clareta Haddon-Jackson from Dallas Texas 🤠 wow what an amazing line up all happening Friday, Saturday and yes the recap on Sundays get your SPIRIT FEED AND YOUR SOUL FORTIFIED! On www.ChristianLivingRadio.com check us out !#CLR_Ministry ,Subscribe today to the all new CLTV (Christian Living TV) and stay tuned as even more is on the way!Remember to click the LIKE button and Subscribe!Click To GIVE https://christianlivingradio.com/donate/Website: https://christianlivingradio.comEmail: Christianlivingradio@gmail.comHotline: (520) 812-6363
The Jay Williams Show💥💥💥💥😱OMG IT'S The JAY WILLIAMS SHOW, you have been missing out on the POWER HOUR and you better not miss it again! Friday and Saturday nights starting at 6:00pm MST🤩🤩💥💥💥💥 The Dr.James Show Hip-Hop radio show then at then at 7:00 we have the Jay Williams Gospel show all the way from the ATL, at 9pm it The Blue Flame 🔥 Radio Show with the one and only miss Clareta Haddon-Jackson from Dallas Texas 🤠 wow what an amazing line up all happening Friday, Saturday and yes the recap on Sundays get your SPIRIT FEED AND YOUR SOUL FORTIFIED! On www.ChristianLivingRadio.com check us out !#CLR_Ministry ,Subscribe today to the all new CLTV (Christian Living TV) and stay tuned as even more is on the way!Remember to click the LIKE button and Subscribe!Click To GIVE https://christianlivingradio.com/donate/Website: https://christianlivingradio.comEmail: Christianlivingradio@gmail.comHotline: (520) 812-6363
The Blue Flame Radio ShowBecause of each and everyone of Blue Flame Moment's #150+ different radio station affiliates you have helped make this show the fastest growing Gospel radio show in America & it is growing rapidly Internationally as well. Infact we are up for a couple prestigious radio awards The Spin Awards in Atlanta, Georgia and The S&M Awards in North Carolina later this year. And you'll are a BIG part of our shows success and we will never forget it. May God's Grace, Mercy, and Favor be with you and your's all your days is our earnest prayer for each of you, your stations and your families.With Godly Gratitude,Brother Carlton McConnell,CEORound The Clock EntertainmentDirect(972)834-5936Roundtheclock.cm@gmail.comp.s.Join us in posting, sharing, tweeting the weekly custom advertising we also produce and share globally to assist in not only the promotion for our show, but your station as well as national/international exposure for those featured on our platform.This amazing show comes all the way from Texas and is featured on more than 100 different networks, and NOW it has come to the Christian Living Radio Network!During this Hot new show your receive not just some great music but, devotionals, a little word from the bible and the best in Gospel, Christian, and Hip Hop music.You can log onto www.ChristianLivingRadio.com or download the app and listen whenever you wish!Click To GIVE https://christianlivingradio.com/donate/Website: www.christianlivingradio.comEmail: Christianlivingradio@gmail.comHotline: (520) 812-6363
The Jay Williams Show💥💥💥💥😱OMG IT'S The JAY WILLIAMS SHOW, you have been missing out on the POWER HOUR and you better not miss it again! Friday and Saturday nights starting at 6:00pm MST🤩🤩💥💥💥💥 The Dr.James Show Hip-Hop radio show then at then at 7:00 we have the Jay Williams Gospel show all the way from the ATL, at 9pm it The Blue Flame 🔥 Radio Show with the one and only miss Clareta Haddon-Jackson from Dallas Texas 🤠 wow what an amazing line up all happening Friday, Saturday and yes the recap on Sundays get your SPIRIT FEED AND YOUR SOUL FORTIFIED! On www.ChristianLivingRadio.com check us out !#CLR_Ministry ,Subscribe today to the all new CLTV (Christian Living TV) and stay tuned as even more is on the way!Remember to click the LIKE button and Subscribe!Click To GIVE https://christianlivingradio.com/donate/Website: https://christianlivingradio.comEmail: Christianlivingradio@gmail.comHotline: (520) 812-6363
The Jay Williams Show💥💥💥💥😱OMG IT'S The JAY WILLIAMS SHOW, you have been missing out on the POWER HOUR and you better not miss it again! Friday and Saturday nights starting at 6:00pm MST🤩🤩💥💥💥💥 The Dr.James Show Hip-Hop radio show then at then at 7:00 we have the Jay Williams Gospel show all the way from the ATL, at 9pm it The Blue Flame 🔥 Radio Show with the one and only miss Clareta Haddon-Jackson from Dallas Texas 🤠 wow what an amazing line up all happening Friday, Saturday and yes the recap on Sundays get your SPIRIT FEED AND YOUR SOUL FORTIFIED! On www.ChristianLivingRadio.com check us out !#CLR_Ministry ,Subscribe today to the all new CLTV (Christian Living TV) and stay tuned as even more is on the way!Remember to click the LIKE button and Subscribe!Click To GIVE https://christianlivingradio.com/donate/Website: https://christianlivingradio.comEmail: Christianlivingradio@gmail.comHotline: (520) 812-6363
The Jay Williams Show💥💥💥💥😱OMG IT'S The JAY WILLIAMS SHOW, you have been missing out on the POWER HOUR and you better not miss it again! Friday and Saturday nights starting at 6:00pm MST🤩🤩💥💥💥💥 The Dr.James Show Hip-Hop radio show then at then at 7:00 we have the Jay Williams Gospel show all the way from the ATL, at 9pm it The Blue Flame 🔥 Radio Show with the one and only miss Clareta Haddon-Jackson from Dallas Texas 🤠 wow what an amazing line up all happening Friday, Saturday and yes the recap on Sundays get your SPIRIT FEED AND YOUR SOUL FORTIFIED! On www.ChristianLivingRadio.com check us out !#CLR_Ministry ,Subscribe today to the all new CLTV (Christian Living TV) and stay tuned as even more is on the way!Remember to click the LIKE button and Subscribe!Click To GIVE https://christianlivingradio.com/donate/Website: https://christianlivingradio.comEmail: Christianlivingradio@gmail.comHotline: (520) 812-6363
The Jay Williams Show💥💥💥💥😱OMG IT'S The JAY WILLIAMS SHOW, you have been missing out on the POWER HOUR and you better not miss it again! Friday and Saturday nights starting at 6:00pm MST🤩🤩💥💥💥💥 The Dr.James Show Hip-Hop radio show then at then at 7:00 we have the Jay Williams Gospel show all the way from the ATL, at 9pm it The Blue Flame 🔥 Radio Show with the one and only miss Clareta Haddon-Jackson from Dallas Texas 🤠 wow what an amazing line up all happening Friday, Saturday and yes the recap on Sundays get your SPIRIT FEED AND YOUR SOUL FORTIFIED! On www.ChristianLivingRadio.com check us out !#CLR_Ministry ,Subscribe today to the all new CLTV (Christian Living TV) and stay tuned as even more is on the way!Remember to click the LIKE button and Subscribe!Click To GIVE https://christianlivingradio.com/donate/Website: https://christianlivingradio.comEmail: Christianlivingradio@gmail.comHotline: (520) 812-6363
The Blue Flame Radio ShowBecause of each and everyone of Blue Flame Moment's #150+ different radio station affiliates you have helped make this show the fastest growing Gospel radio show in America & it is growing rapidly Internationally as well. Infact we are up for a couple prestigious radio awards The Spin Awards in Atlanta, Georgia and The S&M Awards in North Carolina later this year. And you'll are a BIG part of our shows success and we will never forget it. May God's Grace, Mercy, and Favor be with you and your's all your days is our earnest prayer for each of you, your stations and your families.With Godly Gratitude,Brother Carlton McConnell,CEORound The Clock EntertainmentDirect(972)834-5936Roundtheclock.cm@gmail.comp.s.Join us in posting, sharing, tweeting the weekly custom advertising we also produce and share globally to assist in not only the promotion for our show, but your station as well as national/international exposure for those featured on our platform.This amazing show comes all the way from Texas and is featured on more than 100 different networks, and NOW it has come to the Christian Living Radio Network!During this Hot new show your receive not just some great music but, devotionals, a little word from the bible and the best in Gospel, Christian, and Hip Hop music.You can log onto www.ChristianLivingRadio.com or download the app and listen whenever you wish!Click To GIVE https://christianlivingradio.com/donate/Website: www.christianlivingradio.comEmail: Christianlivingradio@gmail.comHotline: (520) 812-6363
The Blue Flame Radio ShowBecause of each and everyone of Blue Flame Moment's #150+ different radio station affiliates you have helped make this show the fastest growing Gospel radio show in America & it is growing rapidly Internationally as well. Infact we are up for a couple prestigious radio awards The Spin Awards in Atlanta, Georgia and The S&M Awards in North Carolina later this year. And you'll are a BIG part of our shows success and we will never forget it. May God's Grace, Mercy, and Favor be with you and your's all your days is our earnest prayer for each of you, your stations and your families.With Godly Gratitude,Brother Carlton McConnell,CEORound The Clock EntertainmentDirect(972)834-5936Roundtheclock.cm@gmail.comp.s.Join us in posting, sharing, tweeting the weekly custom advertising we also produce and share globally to assist in not only the promotion for our show, but your station as well as national/international exposure for those featured on our platform.This amazing show comes all the way from Texas and is featured on more than 100 different networks, and NOW it has come to the Christian Living Radio Network!During this Hot new show your receive not just some great music but, devotionals, a little word from the bible and the best in Gospel, Christian, and Hip Hop music.You can log onto www.ChristianLivingRadio.com or download the app and listen whenever you wish!Click To GIVE https://christianlivingradio.com/donate/Website: www.christianlivingradio.comEmail: Christianlivingradio@gmail.comHotline: (520) 812-6363
The Blue Flame Radio ShowBecause of each and everyone of Blue Flame Moment's #150+ different radio station affiliates you have helped make this show the fastest growing Gospel radio show in America & it is growing rapidly Internationally as well. Infact we are up for a couple prestigious radio awards The Spin Awards in Atlanta, Georgia and The S&M Awards in North Carolina later this year. And you'll are a BIG part of our shows success and we will never forget it. May God's Grace, Mercy, and Favor be with you and your's all your days is our earnest prayer for each of you, your stations and your families.With Godly Gratitude,Brother Carlton McConnell,CEORound The Clock EntertainmentDirect(972)834-5936Roundtheclock.cm@gmail.comp.s.Join us in posting, sharing, tweeting the weekly custom advertising we also produce and share globally to assist in not only the promotion for our show, but your station as well as national/international exposure for those featured on our platform.This amazing show comes all the way from Texas and is featured on more than 100 different networks, and NOW it has come to the Christian Living Radio Network!During this Hot new show your receive not just some great music but, devotionals, a little word from the bible and the best in Gospel, Christian, and Hip Hop music.You can log onto www.ChristianLivingRadio.com or download the app and listen whenever you wish!Click To GIVE https://christianlivingradio.com/donate/Website: www.christianlivingradio.comEmail: Christianlivingradio@gmail.comHotline: (520) 812-6363
The Blue Flame Radio ShowBecause of each and everyone of Blue Flame Moment's #150+ different radio station affiliates you have helped make this show the fastest growing Gospel radio show in America & it is growing rapidly Internationally as well. Infact we are up for a couple prestigious radio awards The Spin Awards in Atlanta, Georgia and The S&M Awards in North Carolina later this year. And you'll are a BIG part of our shows success and we will never forget it. May God's Grace, Mercy, and Favor be with you and your's all your days is our earnest prayer for each of you, your stations and your families.With Godly Gratitude,Brother Carlton McConnell,CEORound The Clock EntertainmentDirect(972)834-5936Roundtheclock.cm@gmail.comp.s.Join us in posting, sharing, tweeting the weekly custom advertising we also produce and share globally to assist in not only the promotion for our show, but your station as well as national/international exposure for those featured on our platform.This amazing show comes all the way from Texas and is featured on more than 100 different networks, and NOW it has come to the Christian Living Radio Network!During this Hot new show your receive not just some great music but, devotionals, a little word from the bible and the best in Gospel, Christian, and Hip Hop music.You can log onto www.ChristianLivingRadio.com or download the app and listen whenever you wish!Click To GIVE https://christianlivingradio.com/donate/Website: www.christianlivingradio.comEmail: Christianlivingradio@gmail.comHotline: (520) 812-6363
The Jay Williams Show💥💥💥💥😱OMG IT'S The JAY WILLIAMS SHOW, you have been missing out on the POWER HOUR and you better not miss it again! Friday and Saturday nights starting at 6:00pm MST🤩🤩💥💥💥💥 The Dr.James Show Hip-Hop radio show then at then at 7:00 we have the Jay Williams Gospel show all the way from the ATL, at 9pm it The Blue Flame 🔥 Radio Show with the one and only miss Clareta Haddon-Jackson from Dallas Texas 🤠 wow what an amazing line up all happening Friday, Saturday and yes the recap on Sundays get your SPIRIT FEED AND YOUR SOUL FORTIFIED! On www.ChristianLivingRadio.com check us out !#CLR_Ministry ,Subscribe today to the all new CLTV (Christian Living TV) and stay tuned as even more is on the way!Remember to click the LIKE button and Subscribe!Click To GIVE https://christianlivingradio.com/donate/Website: https://christianlivingradio.comEmail: Christianlivingradio@gmail.comHotline: (520) 812-6363#Th3rdDaeDaMouthpiece, #GlospelMusic, #Grace, #HolySpirit, #Faith, #God, #Love, #Christ, #Power, #Truth, #Phoenix, #Preach, #Bible, #CLR_Ministry, #Christian, #Miracles, #StreetMinistry, #Witnessing, #Homeless, #Ministry #ChristianLivingRadio, #HolySpirit, #Gospel, #Music, #Radio, #ChristianLivingTV, #Landlord, #PositiveTVBahamas, #Preaching, #Stellarawards, #BlendedFamilies,#TeamGoinsRealty, #TeamGoinsRealtors, #TheUncommonRealtors
The Jay Williams Show💥💥💥💥😱OMG IT'S The JAY WILLIAMS SHOW, you have been missing out on the POWER HOUR and you better not miss it again! Friday and Saturday nights starting at 6:00pm MST🤩🤩💥💥💥💥 The Dr.James Show Hip-Hop radio show then at then at 7:00 we have the Jay Williams Gospel show all the way from the ATL, at 9pm it The Blue Flame 🔥 Radio Show with the one and only miss Clareta Haddon-Jackson from Dallas Texas 🤠 wow what an amazing line up all happening Friday, Saturday and yes the recap on Sundays get your SPIRIT FEED AND YOUR SOUL FORTIFIED! On www.ChristianLivingRadio.com check us out !#CLR_Ministry ,Subscribe today to the all new CLTV (Christian Living TV) and stay tuned as even more is on the way!Remember to click the LIKE button and Subscribe!Click To GIVE https://christianlivingradio.com/donate/Website: https://christianlivingradio.comEmail: Christianlivingradio@gmail.comHotline: (520) 812-6363
United States