Claim Ownership
Author:
Subscribed: 0
Played: 0
Description
Many people think of Bible reading as a task. In reality, it's anything but that! Scripture offers something nothing else in the world provides. You are designed with a profound longing that nothing can truly satisfy apart from God in Christ. The Bible is the singular location that fully, accurately, and exclusively exposes Jesus. What can satisfy the deep longings of the human heart? Where does real change come from? The power of Scripture alone. In this message, Pastor Nolan walks through one of the most exalted texts on Jesus in all of Scripture and explains these ideas.
Are you trying to get to know God better, but don't know how? Have you wondered how to grow closer to God through Scripture? How do you learn through Scripture if you don't understand it? No matter where you are in your spiritual walk there are steps you can take to help you comprehend the Word and get to know God more deeply. This week, Scott teaches us how to examine the Word thoroughly, not just for the sake of knowledge, but because the God of all Creation is ready to meet us there if we will simply take the time and spend it with Him.
Everyone longs for deep inward formation, but what is God's means for shaping us? God's Word is the most powerful tool for our discipleship and nearness to Jesus. However many people feel at loss for how to read the Bible. In this teaching, Pastor Jason not only casts an inspiring "why" for reading the Bible, but equips us with highly practical tools for HOW to read the Bible.
From the self-help section to life coaches, from salons to gyms, from education to the corporate ladder: we are seeking to make ourselves capable, beautiful, healthy, competent, complete. But where does this longing come from? Deep down, God has designed us with a yearning for a process of deeper spiritual maturity that only discipleship to Jesus will satisfy. Following Jesus means embarking on a journey of spiritual formation that will change you from the inside out. Listen in as Pastor Jason walks us through the meaning of discipleship.
Each year billions of people gather to celebrate Easter, the day that the tomb was found empty over 2000 years ago. But why? Resurrection Sunday is the day that all of the Christian faith boils down to. It's the culmination of every scripture, the hope in the face of death, it brings deeper meaning to life, and provides proof that Jesus is King — alive and well, reigning on His throne. Listen in as Pastor Jason walks us through John 20 to address skepticism, doubt, and the hope that your heart is searching for, and can only be found in the Resurrected Jesus.
There's nothing more compelling than an authentic life! We've talked about winning this city to Jesus, but how can we do so if we don't personally follow Him? Hypocrisy repels, but authenticity draws us in. So what does it look like, as a Christian, to be the real thing? In Philippians 3:17-4:1, we find what it means to be a sincere follower that draws people to Jesus by example. Listen in as Pastor Nolan walks through the text.
What the Israelites experienced in Babylon thousands of years ago isn't so much unlike how Christians feel in the western world today. The foundational beliefs, the traditions, and the influence of the Church meant nothing to the place they now lived in. The dominant culture didn't share the values and beliefs of the people who followed God, but how God asked them to live in that culture is likely very different than you'd imagine. God told the Israelites to plant deep roots, be invested in the community, and build families right where they were. This is just as true for us today as it was then. Listen in as Pastor Jason teaches through Jeremiah 29 to hear how God is calling us to bless the people around us and build purposeful relationships with non-Christians, because God's plan for building His kingdom is bigger than we can understand.
Christians are called to be missionaries to their cities. That means reaching neighbors, family, and coworkers with the good news of the Gospel. But, it's one thing to talk about being on mission, it's another thing to THINK like a missionary. Do you look at your city through the lens of the Gospel? Are you equipped for missionary work here? In this message, Pastor Jason teaches more academically as to how to think like a missionary from Acts 17. This is a key passage exploring how Paul engaged a lost and pagan culture. Our context isn't that different. Listen to this message to learn more.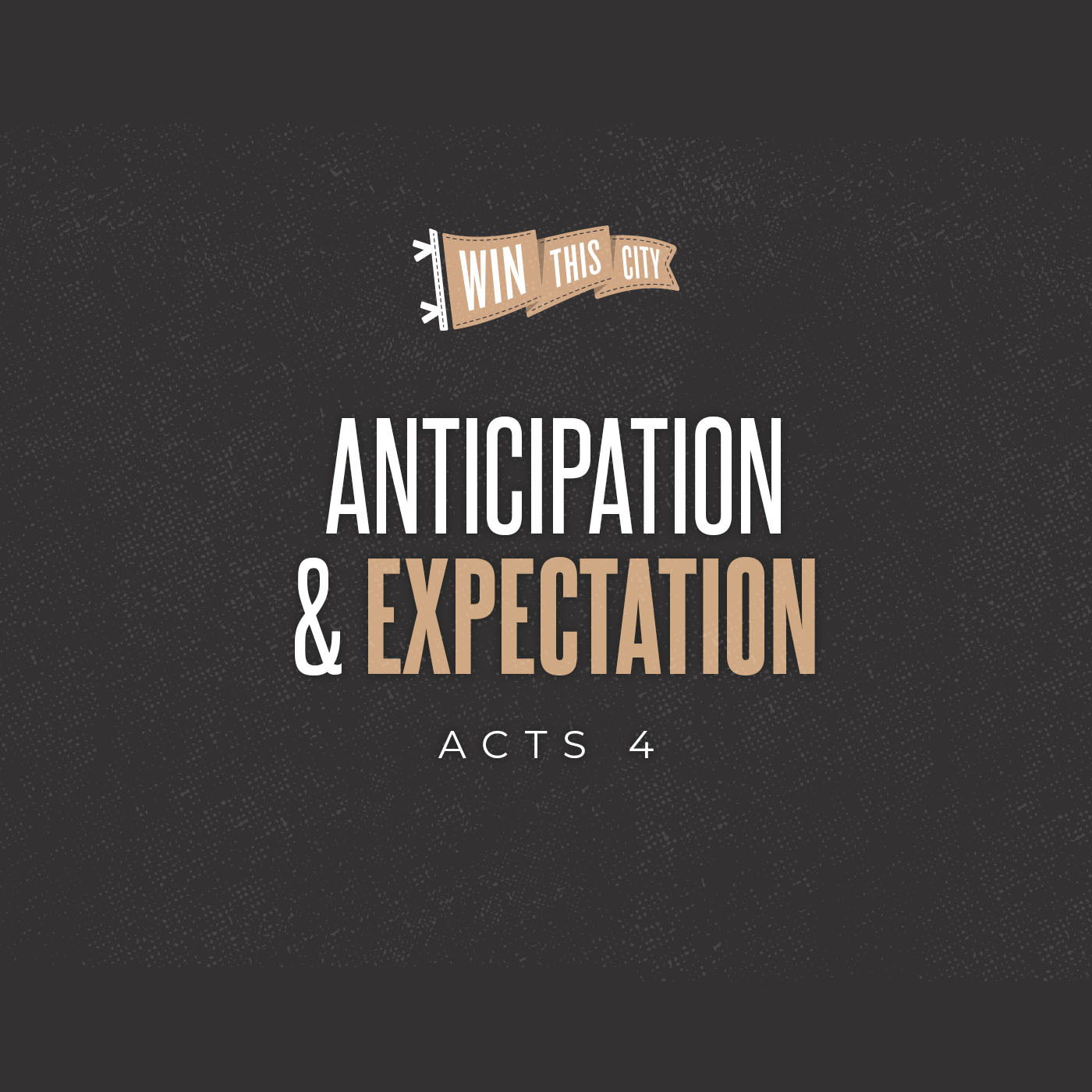 What have you stopped praying for? Some of us quit believing God could make a difference years ago. But in the Scriptures, we find a church that prays with power despite trials and opposition. How do we pray with power? And how do we keep praying when things don't go as planned? In Acts 4:18-31, we explore what it looks like to pray with expectation. This is a passage that has the potential to re-ignite your prayer life by learning how to pray more biblically.
Do you find yourself hearing the word missionary and thinking about faraway lands? What if God's means for advancing His mission is through you? What if you saw your city as the ends of the earth — the very mission field God is calling you to? This week we learn that every circumstance is an opportunity for relationship and every relationship and opportunity for the Gospel. Join us as Pastor Jason leads us through Acts 16 to reorient our minds around four ways the Gospel needs to be lived out in our city, and how to see our lives through the eyes of a missionary.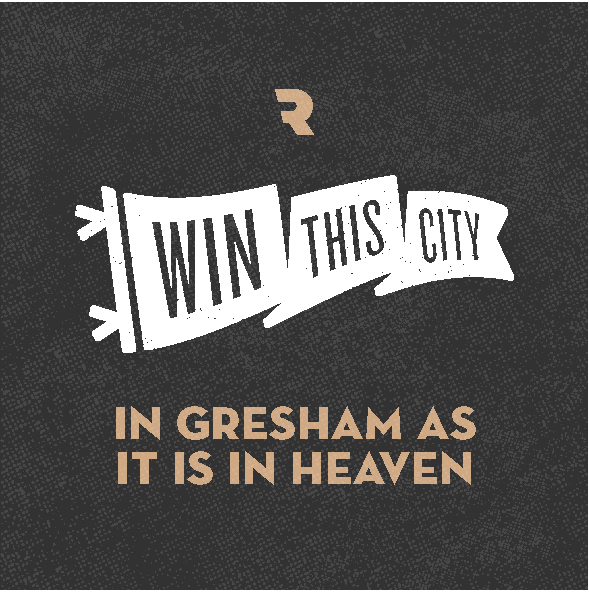 After Jesus' death and resurrection, the Kingdom of God has been advancing from that time in Jerusalem to our city today. Last Sunday marked 8 years of our church rising to join in that mission. Rise exists to rise up and saturate our city with the Gospel. God is on a mission and you are a part of it. But what does it look like for us? In this message on our 8 year anniversary as a church, Pastor Jason explores 1 Corinthians 1 and what it means to advance the Gospel. He shares the story of what we've done and how we'll move out on Jesus' mission into the future. Listen to this message to discover what it means to experience the Gospel and participate in the mission of the Gospel in our city.
Do you understand that you are wired by God and that He has a plan for your life that is good and pleasing? All the meaningful things of this age are actually pointing you to the deep hunger you have for a life filled with purpose. How do you find your calling and purpose? How does your wiring rely on connection with other people? This week, Pastor Jason opens Romans 12 to answer these questions, and walk you through a Biblical view of your purpose, calling, and wiring that leads to a life that gives God glory and seeks others' good. Join us for the last week of Wired.
In a world that's more and more isolated, the Bible comes in and confronts our self-centeredness and calls us to know and serve people. But what does that look like? In Romans 15 the apostle Paul fleshes this concept out in a letter addressing both what Gospel relationships look like as well as how he can strategically reach the lost. In this message Pastor Nolan walks us through this passage and demonstrates how we can grow in Gospel relationships.
What is your story? Are there things you regret? Painful moments? Times you wish things would've looked differently? This week, Zach opens up Ephesians 2 and helps us to examine our stories, so that we can see how God has used every moment to make us who we are today. We are called to not only accept our story but use it — and everything that comes with it, because God doesn't waste any of it. He uses every moment to paint a picture of His grace and sovereignty. Listen in to learn how to work through your unique story and use it for God's glory.
Bonus episode: 5 Big Goals for 2022. Listen in as we talk through how we can make disciples of those we are connecting with by focusing on these five goals over this next year of ministry at Rise City Church.
People all over the US are moving to places that feel safer, kinder, and less mandated. Are you living in a place that doesn't seem to fit your morals and beliefs? As a Christian, how do you call someplace home that doesn't uphold your philosophies and way of life? What if God called you to see yourself as made for an eternal home in Heaven, and a calling to the mission here on Earth? What if you saw yourself as a missionary to the very city you live in? Pastor Jason walks us through four lenses that shift our thinking about why we live where we do, and how we are called to this place, at this time.
Does the thought of work envigorate you or make you cringe? Does work feel like a means to getting to the weekend or one of the joys of your life? Work is hard – it takes your time, energy, and talent. The Bible is clear about that. But, work doesn't have to be lifeless drudgery or a constant struggle. Are you doing what you're made to do — what you're wired for? This week, we opened Genesis to see that from the beginning God meant work for good. So how do we recapture the work God created us for? Join us as Pastor Jason walks through our unique purpose in partnering with God through our work.
Have you ever lacked motivation or direction? You know, like that feeling before coffee when you're foggy and dragging! Sometimes we experience that spiritually in our overall lives too. You need power and direction. The source of all power, gifting, direction, and motivation IS the Holy Spirit. Tragically, Christians often don't know what to believe about the Holy Spirit. But in this teaching, Pastor Nolan walks through a full biblical understanding of the Holy Spirit, the Spiritual Gifts, and how it all applies to our daily life.
Am I doing the right thing with my life? Where am I going to best used? Have you ever wondered these things? Inside of each one of us, there's this deep longing for meaning and purpose. That's because you were made on purpose for a purpose. So what is that purpose God has for you? How do we know? We're jumping into one of the most famous poems in the Bible that explores these topics. Join us as Pastor Nolan exposits this text and addresses the question "What is my calling?"
We are all made uniquely, with specific gifts, and a distinct purpose. But what if you don't know your purpose? Do you seem to wander through life seeking your calling, unsure of your wiring? Don't you wish you could have more clarity in who you are made to be and how you can live a life of purpose and meaning? This week, we start at the beginning, in Genesis 1, and see how we are created in the image of God— this gives us a foundational identity to build upon. Join us for the first week of our new series, Wired, as Pastor Jason shows us three ways that we reflect the Creator.
United States